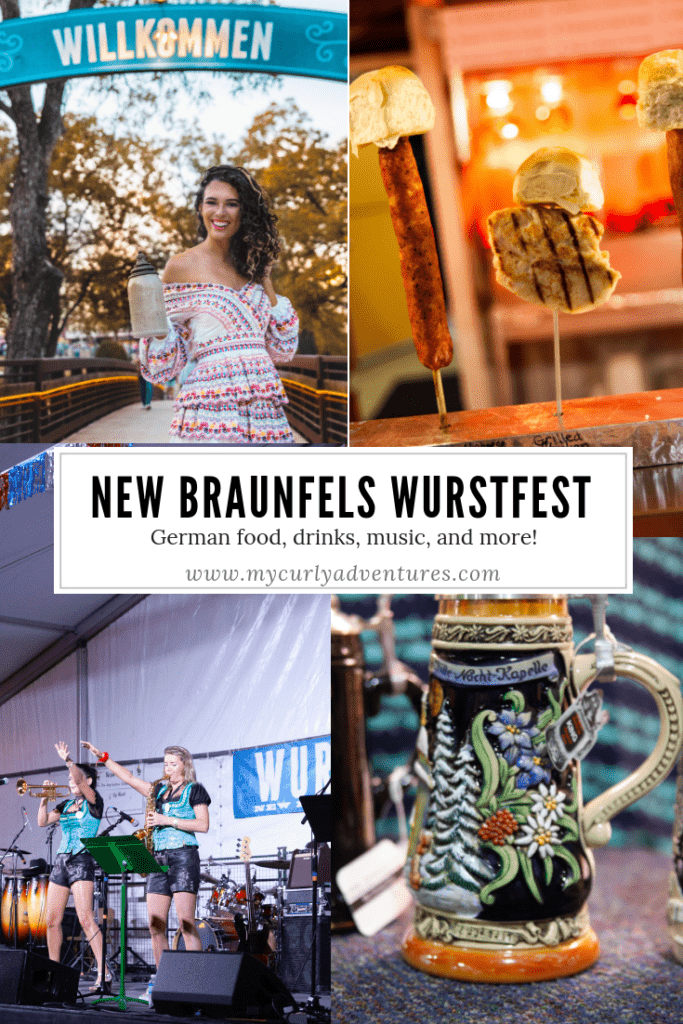 I've always wanted to go to Germany and experience Oktoberfest. While I haven't quite made it, I am lucky that the German town of New Braunfels, Texas hosts a 10-day Wurstfest event similar to the German Oktoberfest. During the New Braunfels Wurstfest, you will be surrounded by delicious German food, people dressed in lederhosen and dirndls, music, and of course LOTs of beer! If you've ever wanted to experience Oktoberfest, the New Braunfels Wurstfest is the next best thing – you don't want to miss out! Tickets and the full event schedule can be found online.
Have a few extra days in New Braunfels? Check out all of the fun things there are to do in New Braunfels, TX!
I didn't have a Bavarian outfit, but decided to still dress festive with this two-piece I got from Rent the Runway
Wurstfest New Braunfels: The Basics
The New Braunfels Wurstfest is typically held in the beginning of November and is a 10-day festival. The hours change day to day, but on weekdays it's typically 5-10pm and on weekends 11am-midnight. On the weekends, the festival is $15, while on the weekdays it's free (although you do still have to pay $10 for parking). We ended up going on a weekday and still found it pretty packed, so I can't even imagine how busy it is on the weekend. I liked the weekday because the lines were short, but it still felt full.
Wurstfest New Braunfels: The Food
Expect a lot of sausage on a stick. Restaurants as well as different clubs and nonprofits in the area come together and have different stands all decorated German style. Bring friends so you can try a little bit of everything!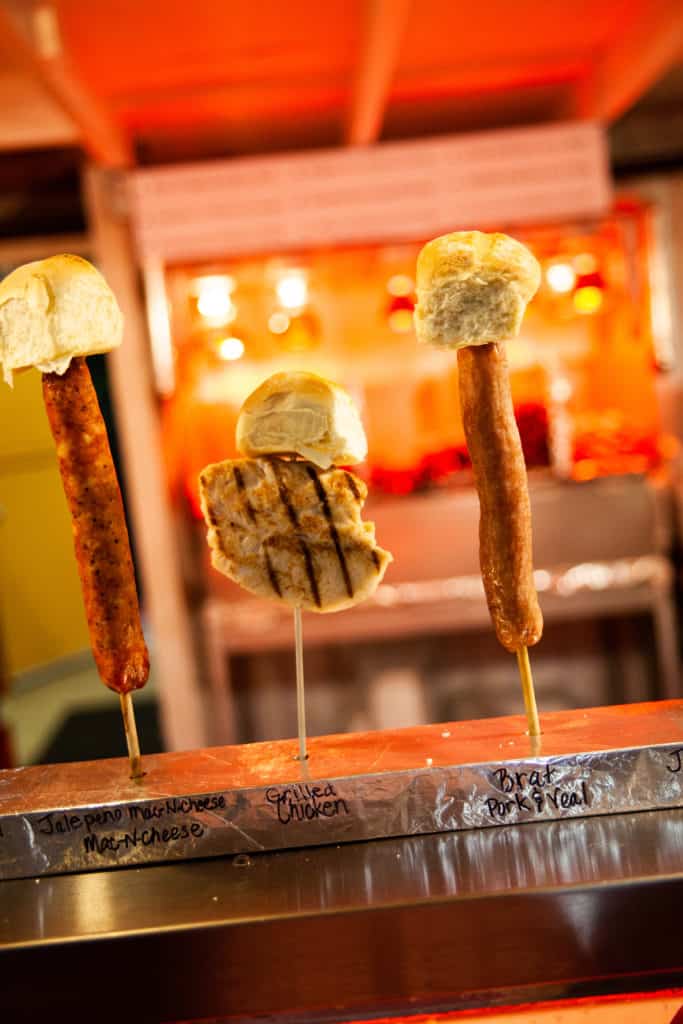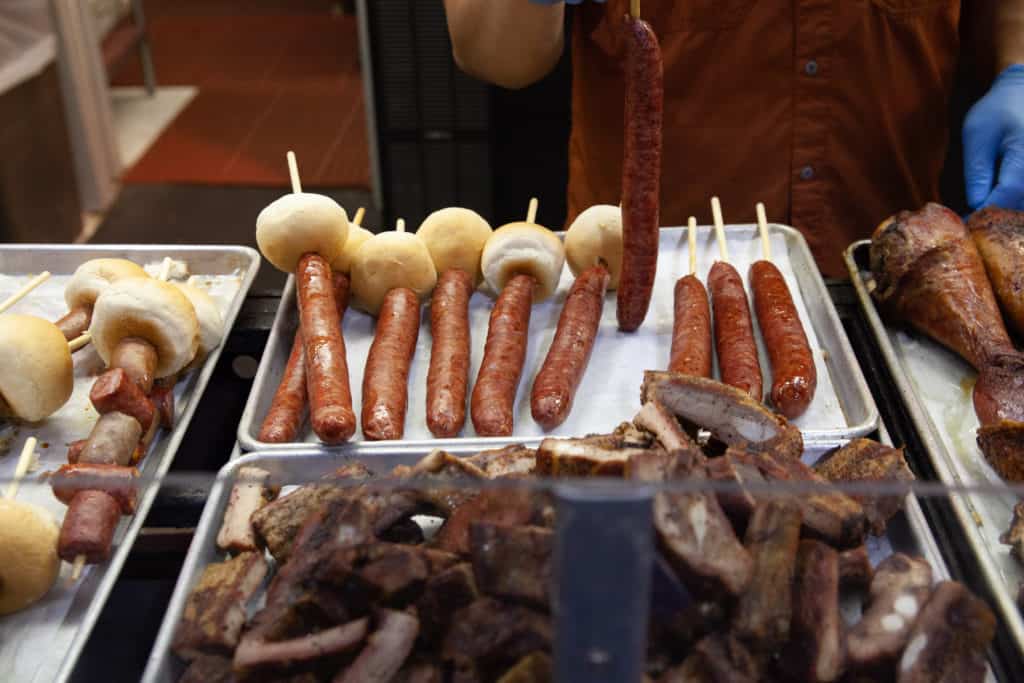 And dishes called Kartoffelpuffer mit Apfelmus and Wurst, which is potatoes with applesauce and sausage!
In addition to German food, they have typical fair food and other interesting bites! We enjoyed some fried cookie dough with our Beerstein Pasta with Jaeger gravy!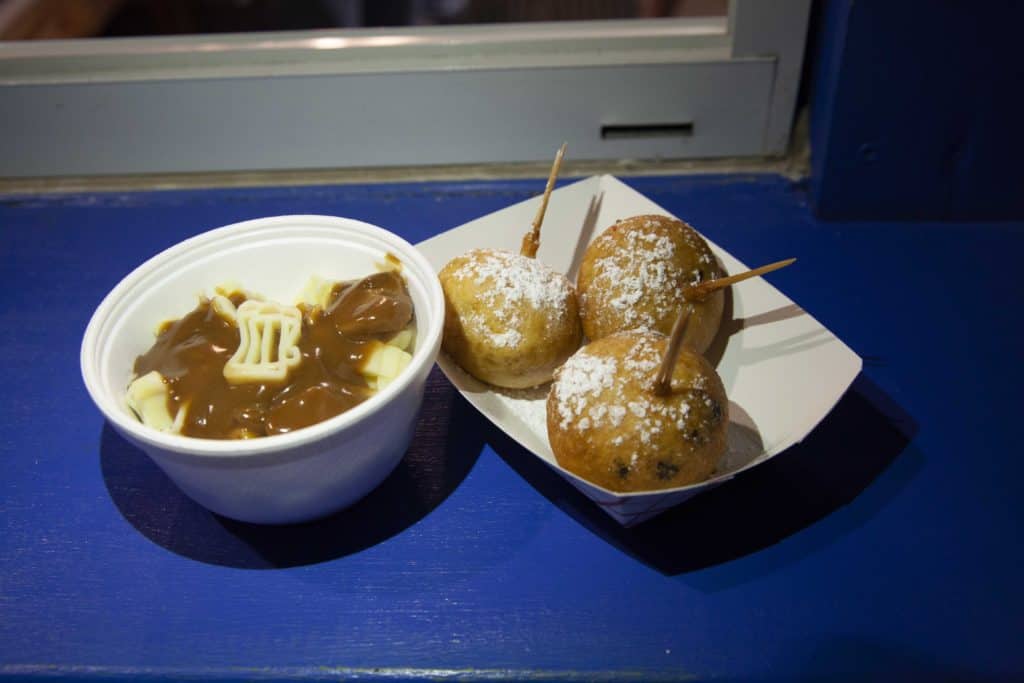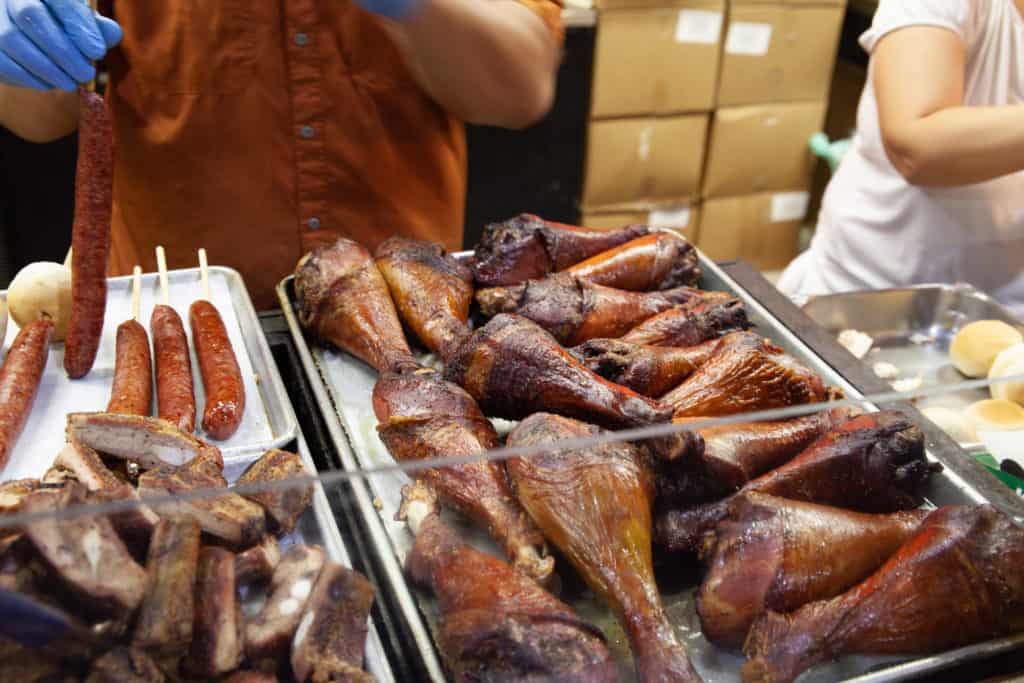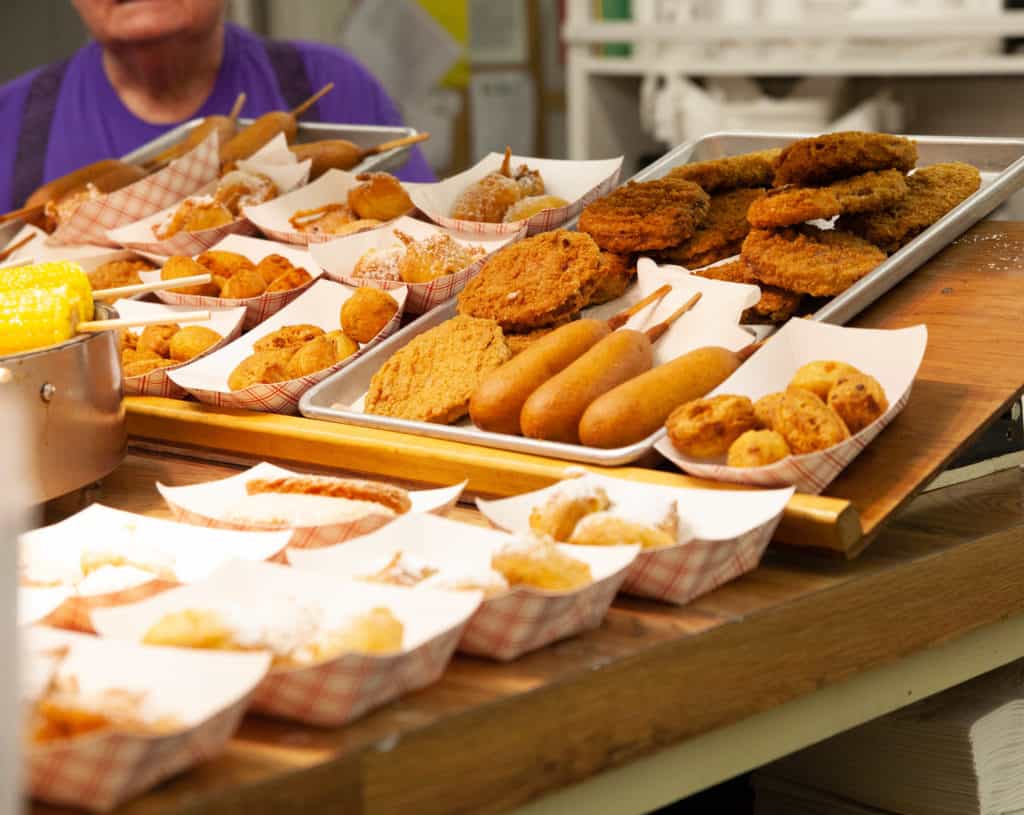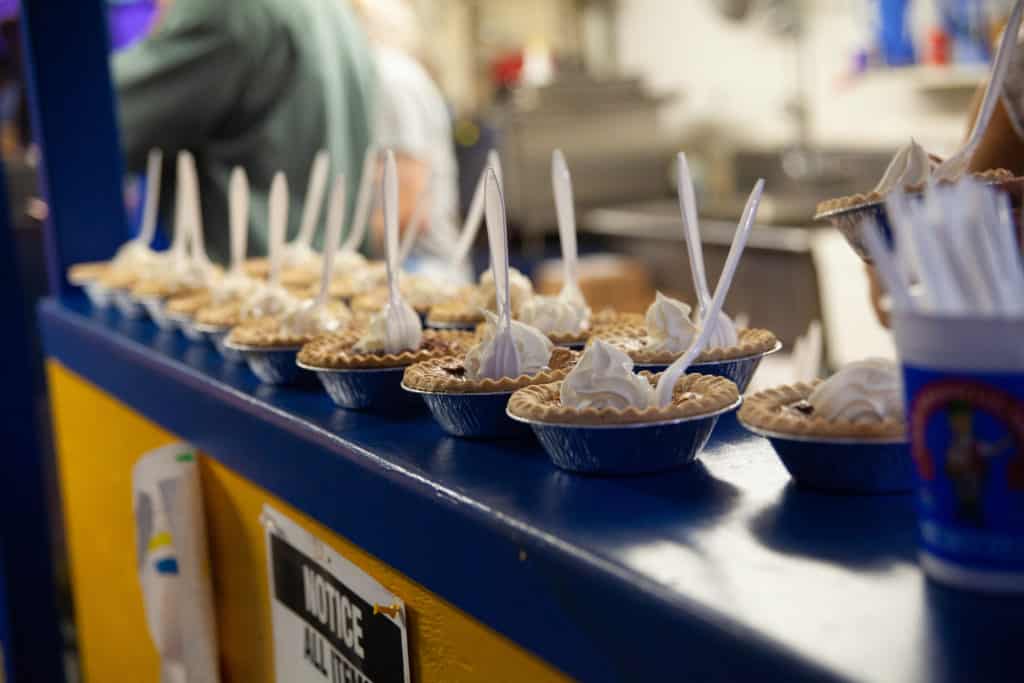 Of course, just as important as the food, is the BEER! People can bring their own beer steins, buy a cup, or even a full pitcher! They bring in Oktoberfest beers, imported German beers, and domestic beers. For people who still want to join in the fun, but aren't big beer people, they have Austin Eastciders available as well as wine. There are beer stands throughout the park, but for the smallest lines head to the back.
Also stop by Spass Haus for a more intimate and pub-like experience.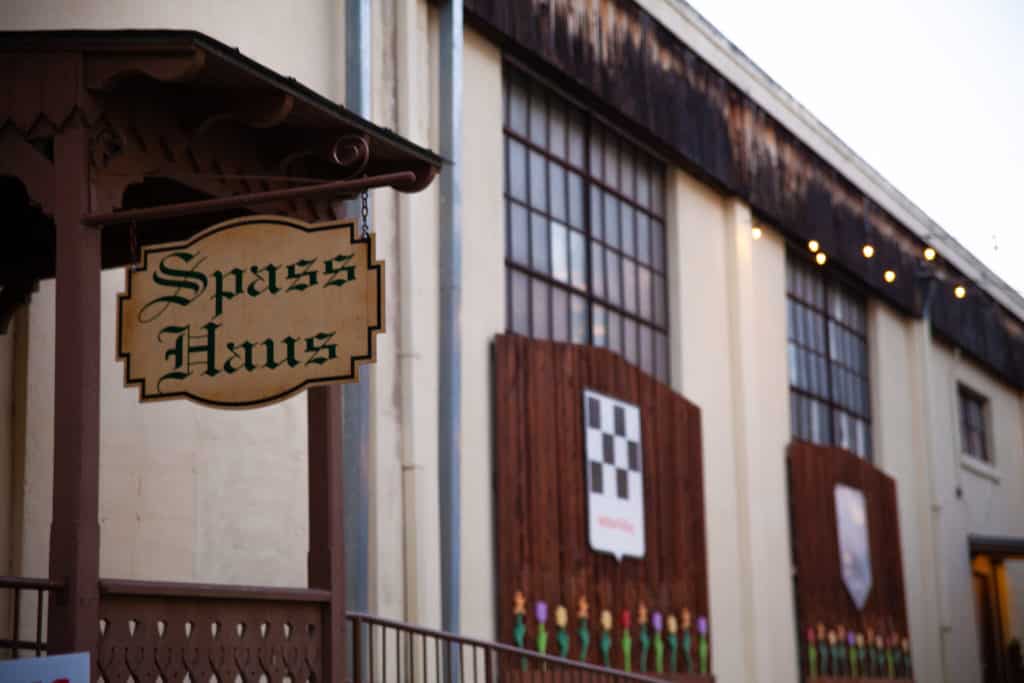 Wurstfest New Braunfels: The Music
There are multiple stages throughout Wurstfest playing different music. My favorite was the main tent where they played classic favorites as well as host a game called Masskrugstemmen, where people compete to see how long you can hold a beerstein up! Overall it's a fun place to grab your beer and drinks and have a good time!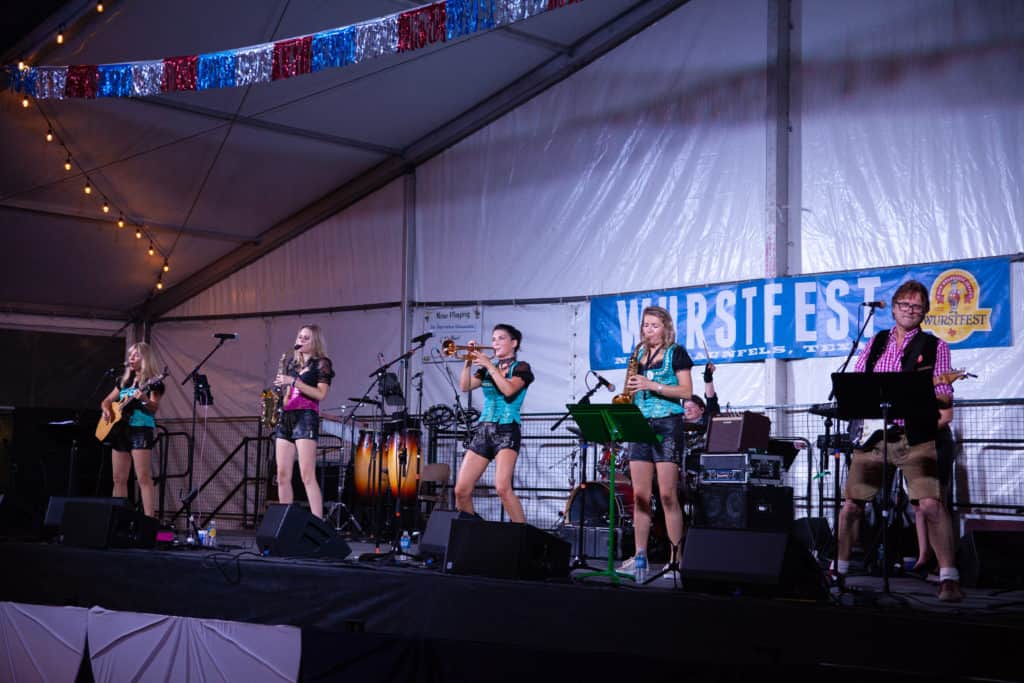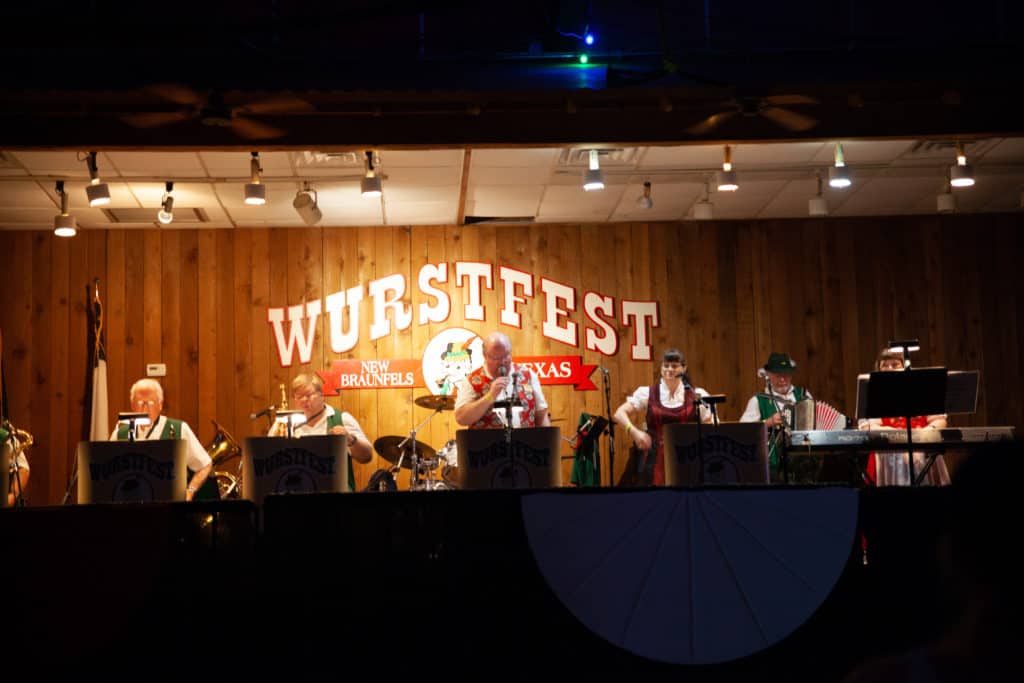 Wurstfest New Braunfels: Shopping
Want to bring back a souvenir? At the New Braunfels Wurstfest you can purchase a Beerstein imported from Germany. They might cost you a pretty penny (I saw $70-$400, and I'm sure there were higher prices.) You can also purchase a festive hat or get pins for you hat which we noticed were extremely popular.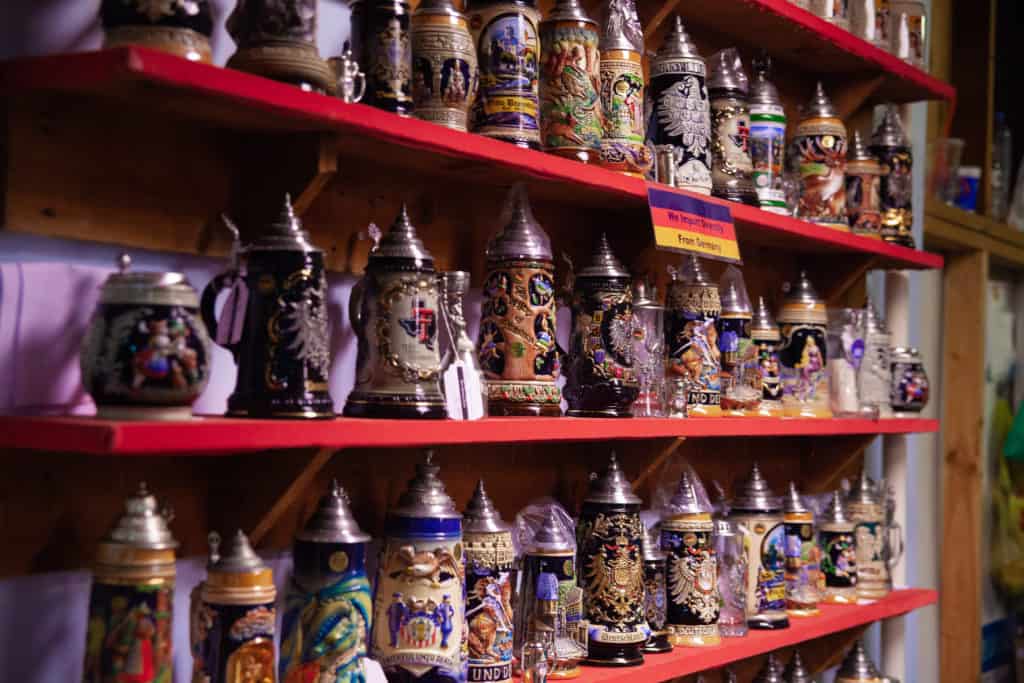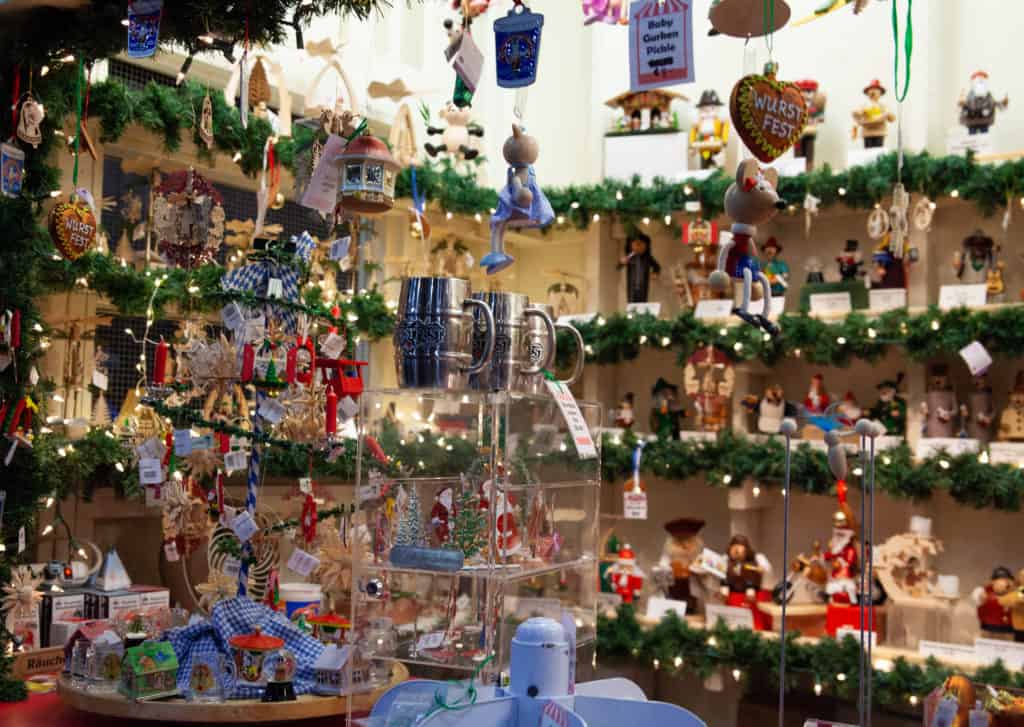 And because it's never too early for Christmas, you can get some fun Wurstfest-themed Christmas ornaments and gifts!
Wurstfest New Braunfels: Dressing Up
One of my favorite parts about Wurstfest was just walking around all of the German styled booths and watching everyone decked out in their Bavarian outfits! You can tell people take pride in coming to this every year!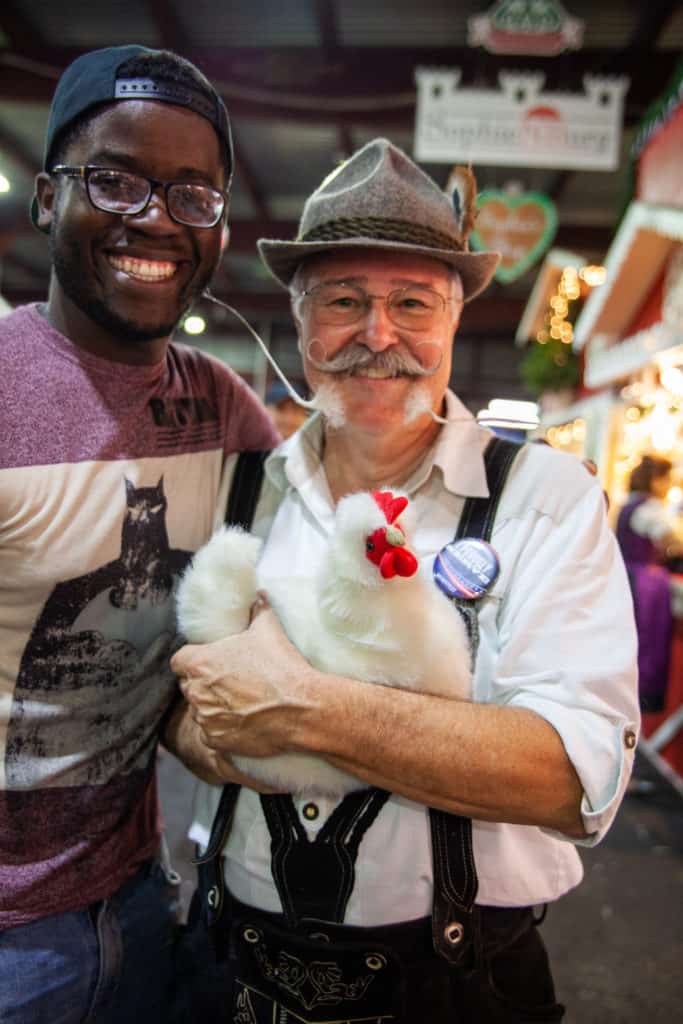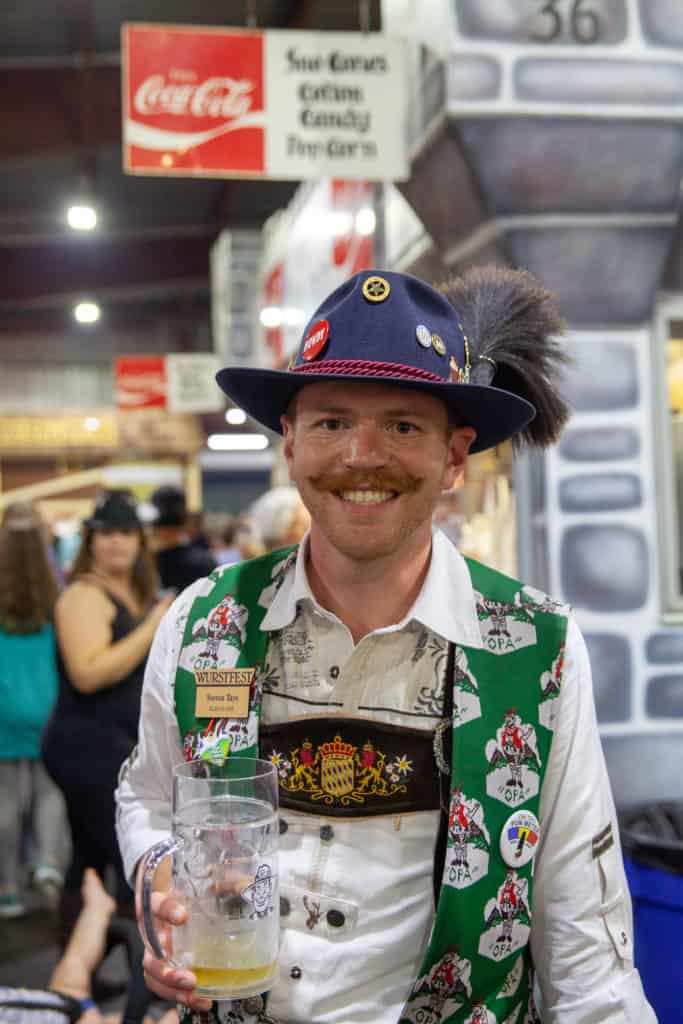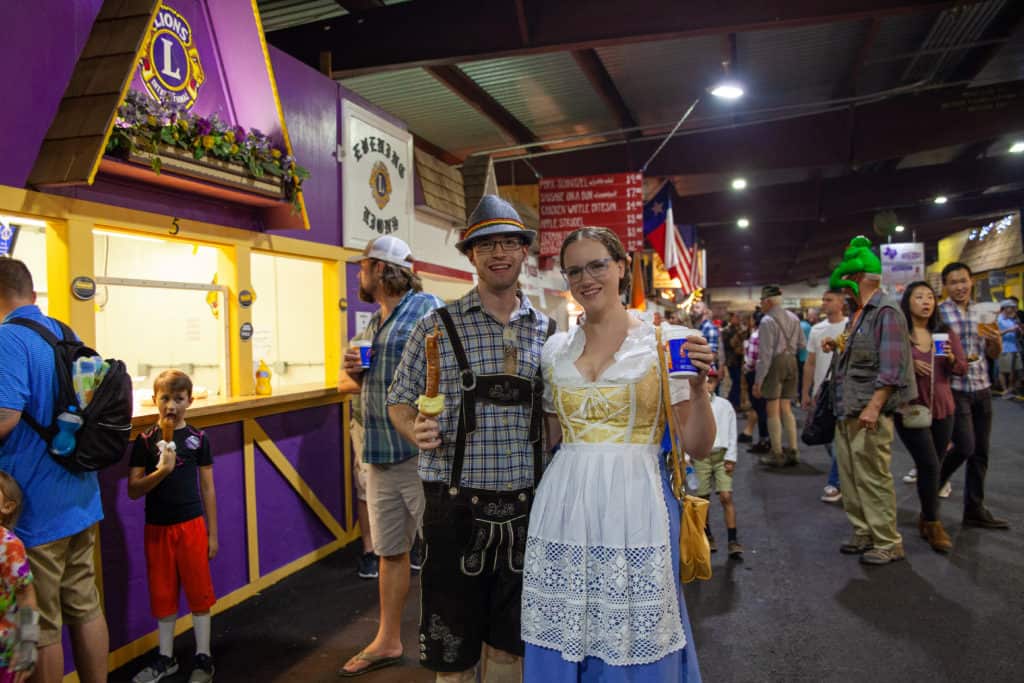 Wurstfest New Braunfels: For Kids
Kids are allowed at the New Braunfels Wurstfest, and there are actually plenty of carnival rides and games to keep them busy!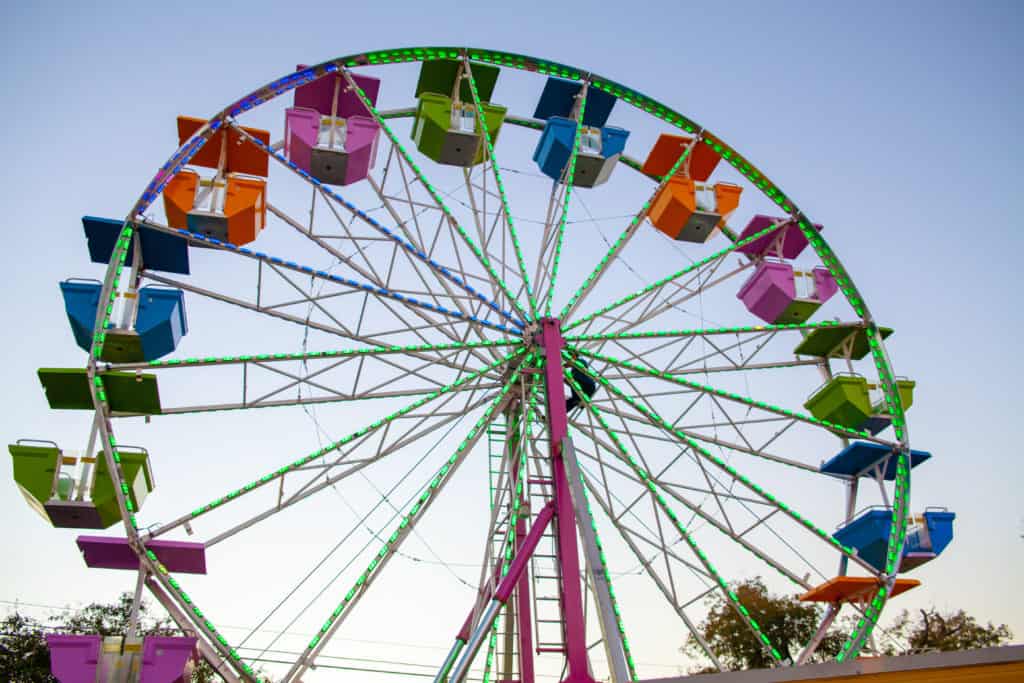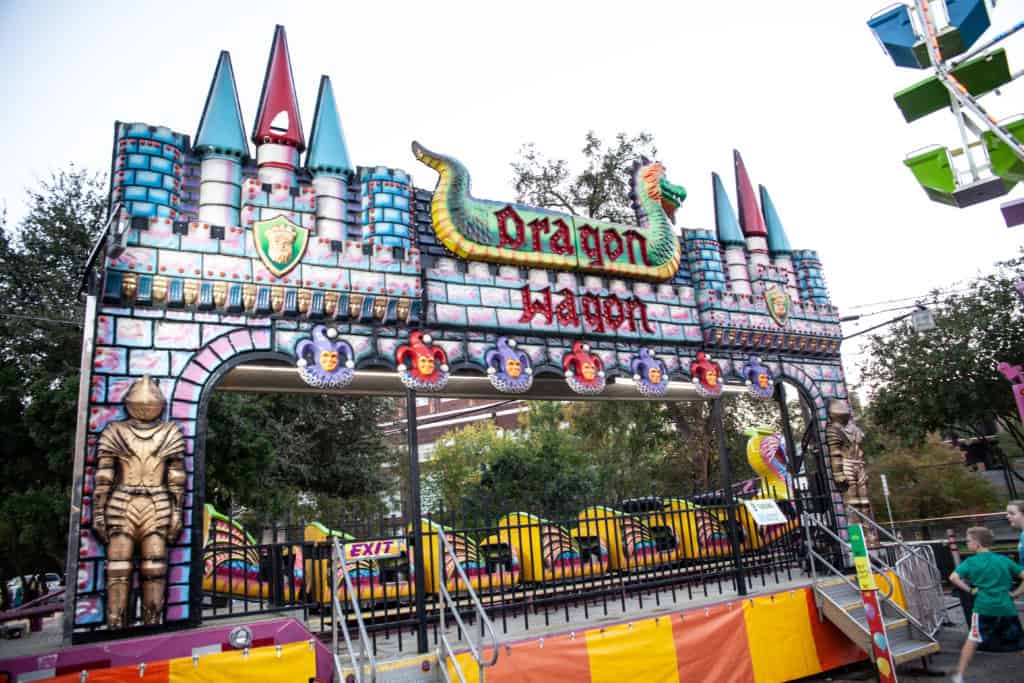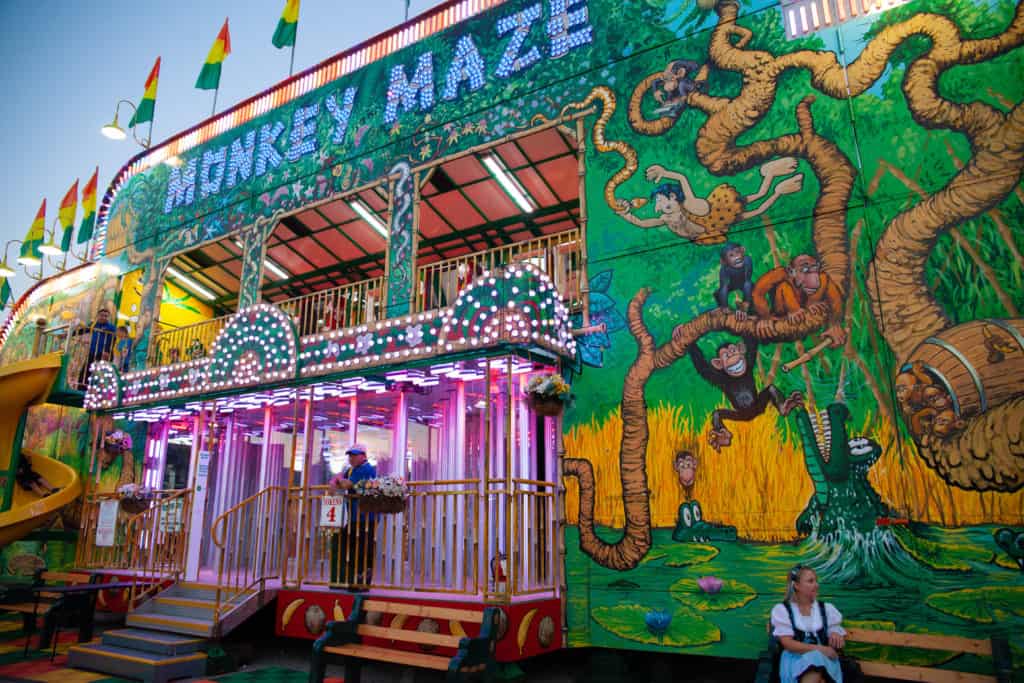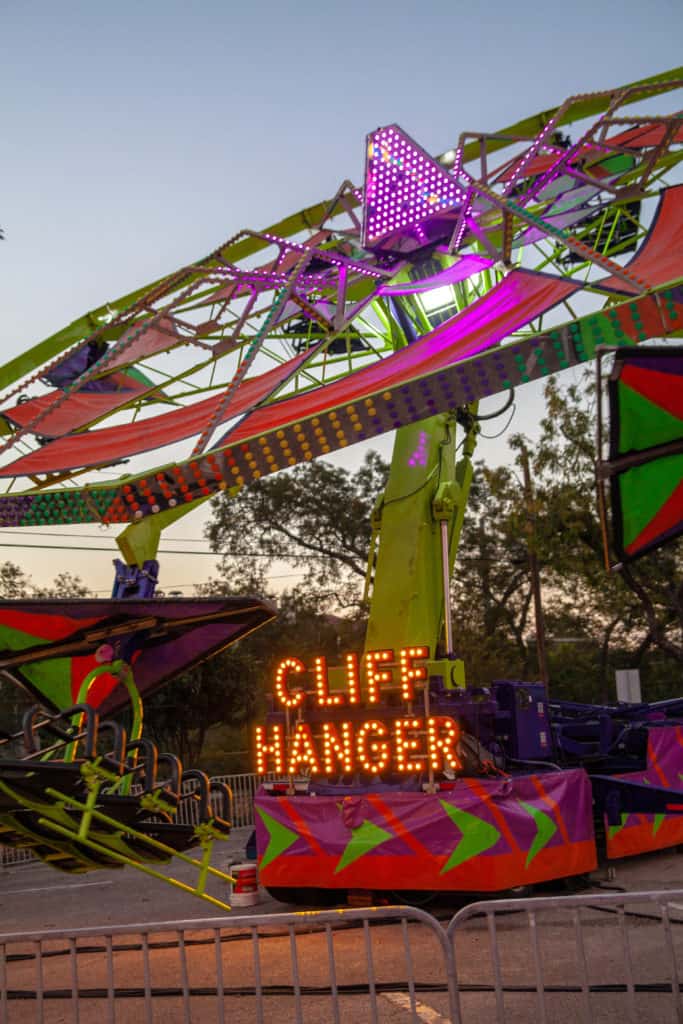 Wurstfest New Braunfels
My husband and I have been trying to go to Wurstfest for the past three years but have always missed it due to a prior engagement, so we were happy to be able to make it this year! I loved checking out all of the delicious German food and seeing everyone dressed up! It makes for the perfect quick trip. You can purchase your tickets and find the full Wurstfest schedule online. If you're looking for some other fun things to do in New Braunfels, you can read my guide here! If you enjoyed this guide, please consider following me over on Instagram for more travel inspiration.