The JL Bar Ranch Resort & Spa is a hidden gem in the hill country of the West Texas. Whether you're seeking leisurely relaxation, a venue for your next corporate retreat, or world-class hunting adventures, the unsuspecting town of Sonora TX offers a haven for those in search of a 5-star experience.
Excited for your next stay? Book here now!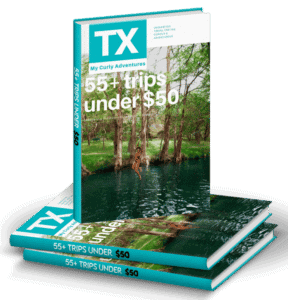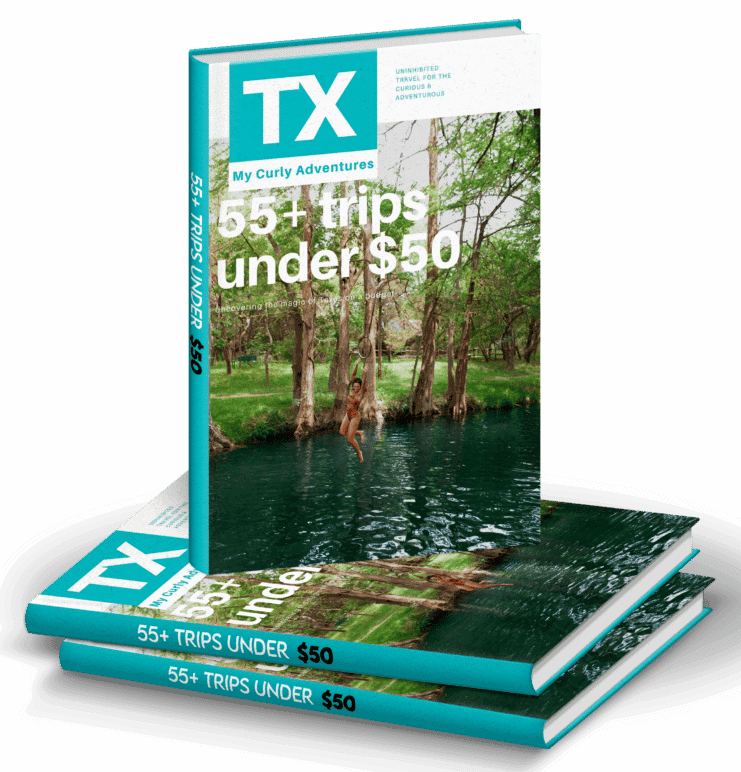 With our latest edition of our Texas Travel Guide, you can take an exciting vacation every weekend without breaking the bank and still have more to do! And in just one trip, the guide pays for itself! You'll be amazed at all the hidden gems, international influence, and wacky attractions you'll find all over Texas!
Not ready to purchase quite yet? We wanted to make this guide as accessible as possible, so we've shared our 1st edition of our guide, 50 Texas Trips Under $50. Click the button below to get yours for FREE!
What to Expect at the JL Bar Ranch Resort
As you drive in at night, curious wildlife like porcupines may greet you. However, these animals tend to stay away from the well-maintained routes, so no need to worry. In the mornings, it's common to spot deer right outside your cabin.
On-Site Amenities at JL Bar Ranch Resort
Upon check-in, you'll step into a charming two-story cabin covered in outdoor and hunting decor. Not only is it the resort's lobby, but there's also an on-site game area! Keep your eyes peeled for their year-round Christmas tree made out of deer antlers.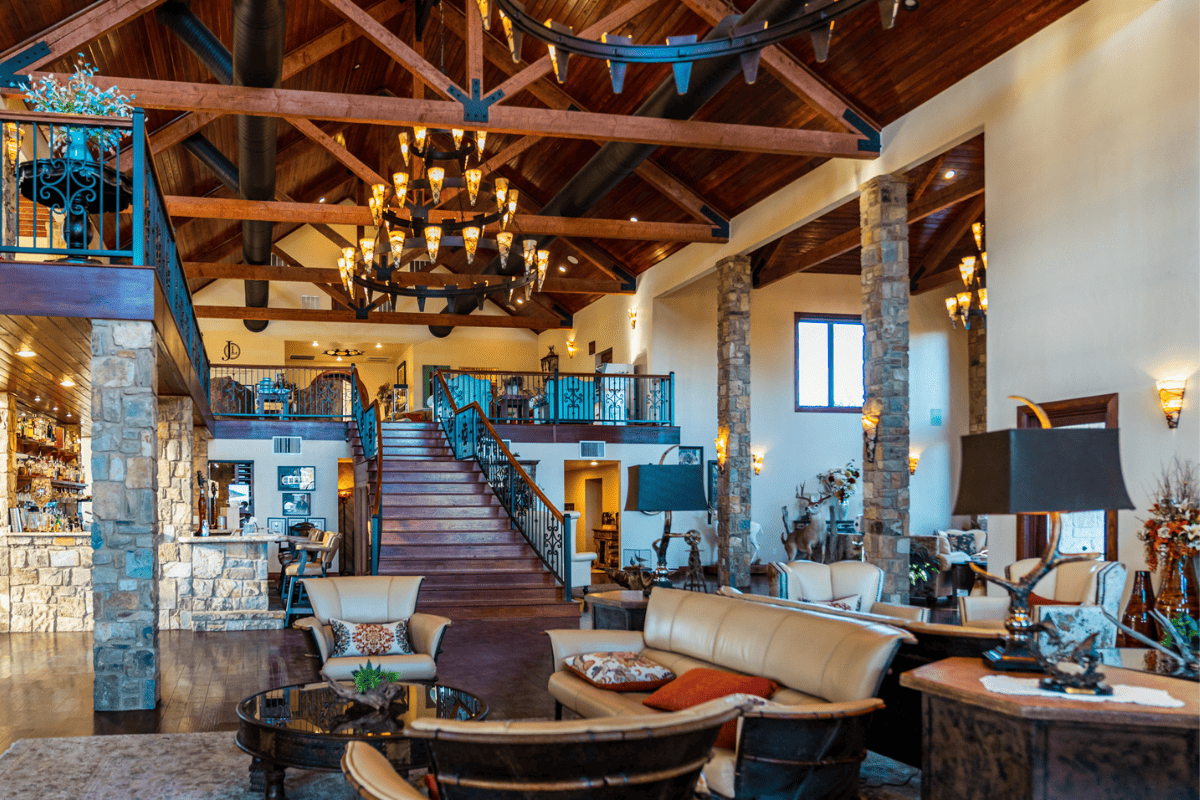 During the summer, hang out by the pool and enjoy the views of the surrounding property. For those cool evenings, there's also a hot tub!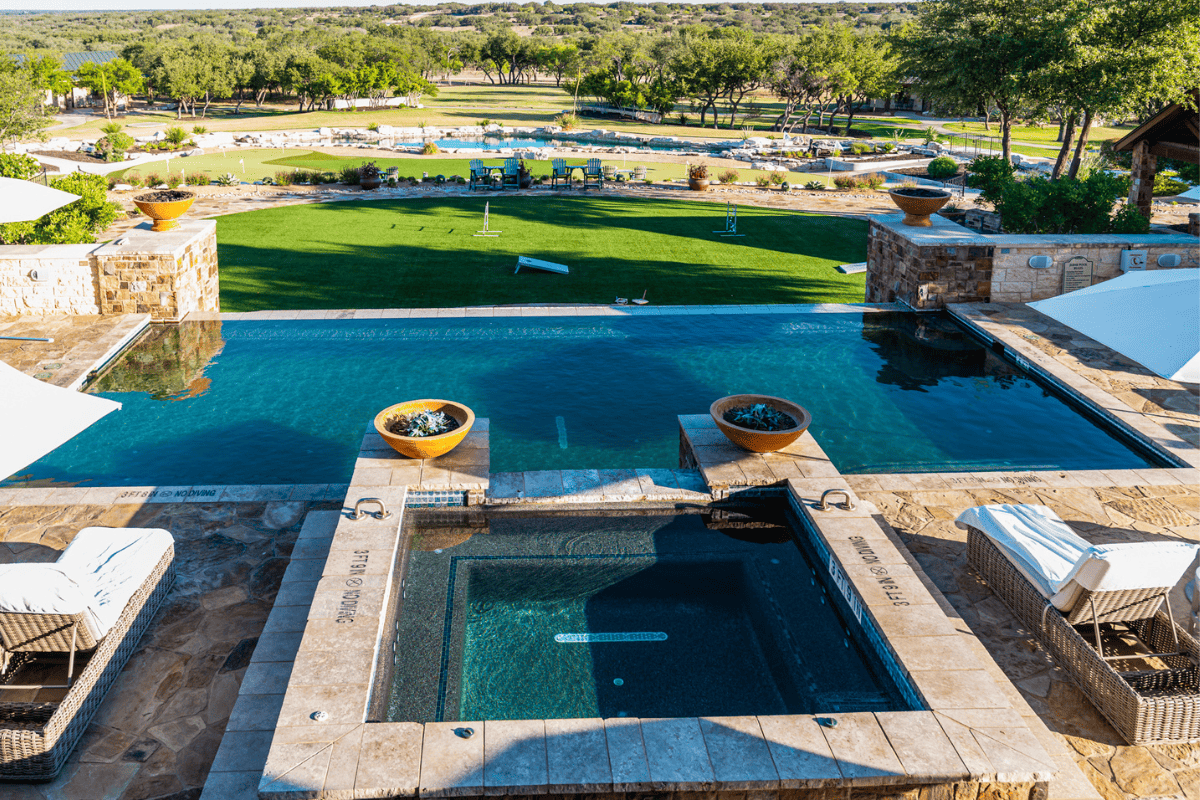 If the weather isn't in your favor during your stay, there are lots of options for indoor entertainment. The game room is home to pool tables, karaoke, and even tabletop shuffleboard!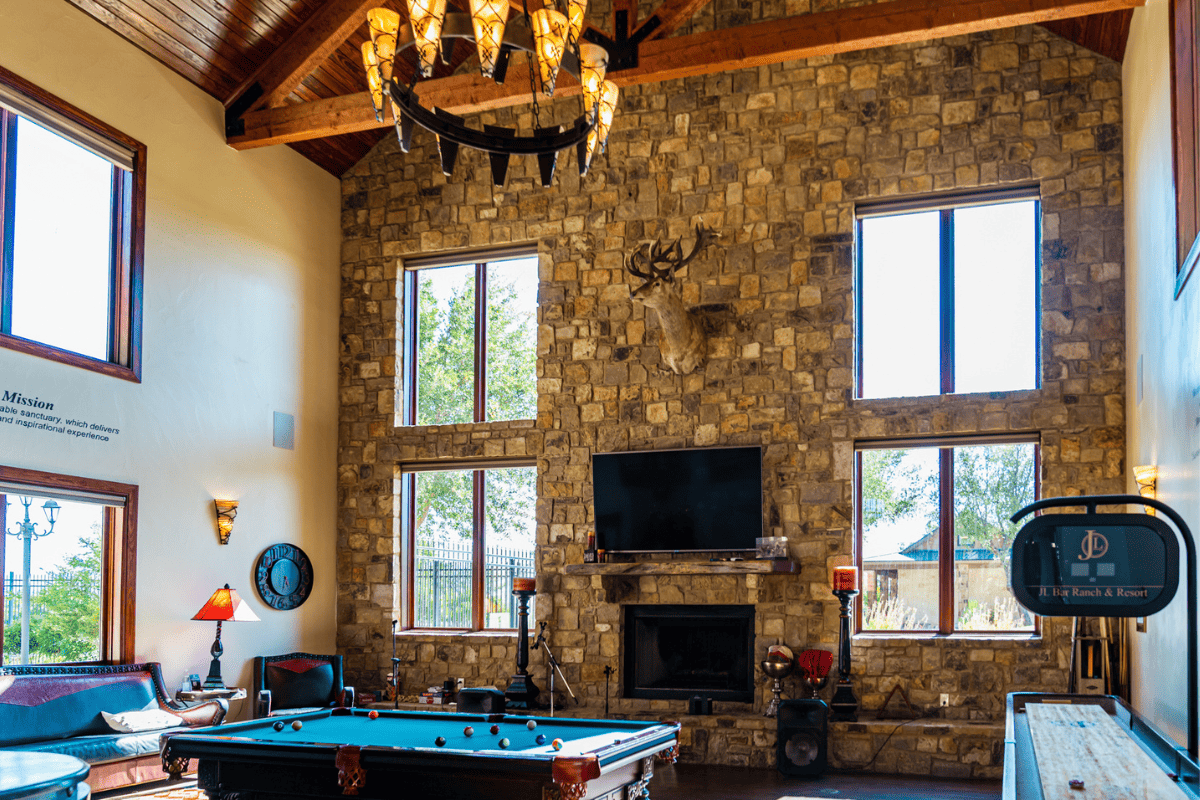 Nightly rates include many on-site activities and free Wi-Fi. Pre-arrival planning is encouraged, as it allows you to create a customized and flexible itinerary that will fulfill your expectations during your stay.
The Pet Policy
JL Bar Ranch Resort & Spa is pet-friendly. However, there is a required $350 non-refundable deposit.
Additionally, your pet must be up-to-date on their vaccines and you must have proof of this when you check-in.
Pets must be on a leash when outside. Leashed pets are welcome on the area's hiking trails. However, they not allowed in indoor common areas or on outdoor accommodations like the golf course. Finally, guests are responsible for cleaning up after their pet.
On-Site Dining at JL Bar Ranch Resort
JL Bar Ranch Resort & Spa offers guests a one-of-a-kind culinary experience, with a variety of dining options that cater to every palate and occasion.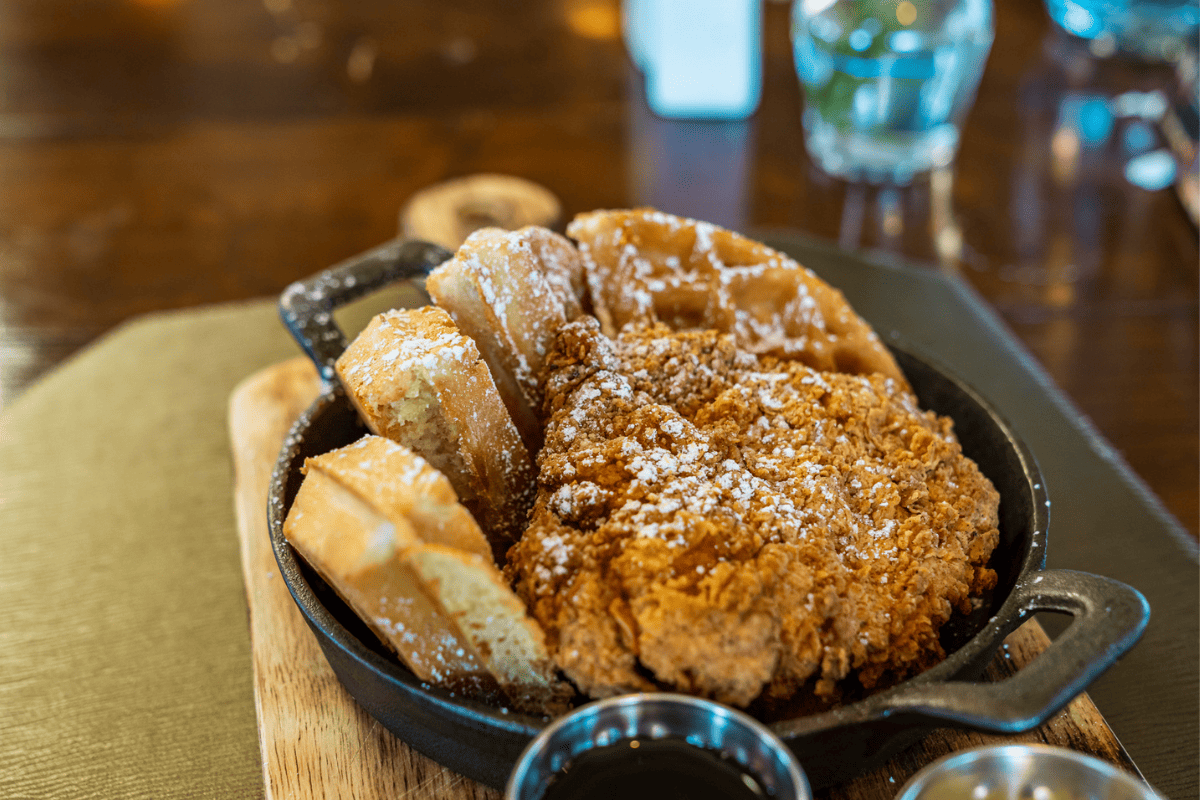 Main Dining Hall
The Lonesome Creek Main Dining Hall offers a breakfast, lunch and dinner menu with daily specials by an award-winning culinary team.
Patio & Bar
Lonesome Creek's Enclosed Patio & Bar offers an inviting 1300 square-foot patio, complete with a full-service bar, three large-screen TVs, and a stationary JL Bar photo kiosk so you can create cherished memories that will linger longer than your visit.
BBQ Restaurant
If you're in the mood for a more relaxed, outdoor vibe, the Lonesome Creek Backyard Patio & BBQ Pavilion offer a true Texas barbecue experience, complete with a firebrick pizza oven, grills, and smokers.
Bar & Lounge
The Main Lodge Bar & Lounge is the ideal spot to unwind with a handcrafted cocktail or local brew, while the Wine Cellar & Tasting Room invites you to experiment with rare, vintage wines.
JL Bar Restaurant
The Restaurant at JL Bar stands out as one of the region's largest dining destinations.
Whether you're celebrating a special occasion or simply craving a delicious meal, this establishment offers a diverse culinary experience. It includes everything from a breakfast buffet to a memorable dinner from their thoughtfully crafted menu.
There are even exciting, themed nights like sizzling fajita feasts or barbecue extravaganzas.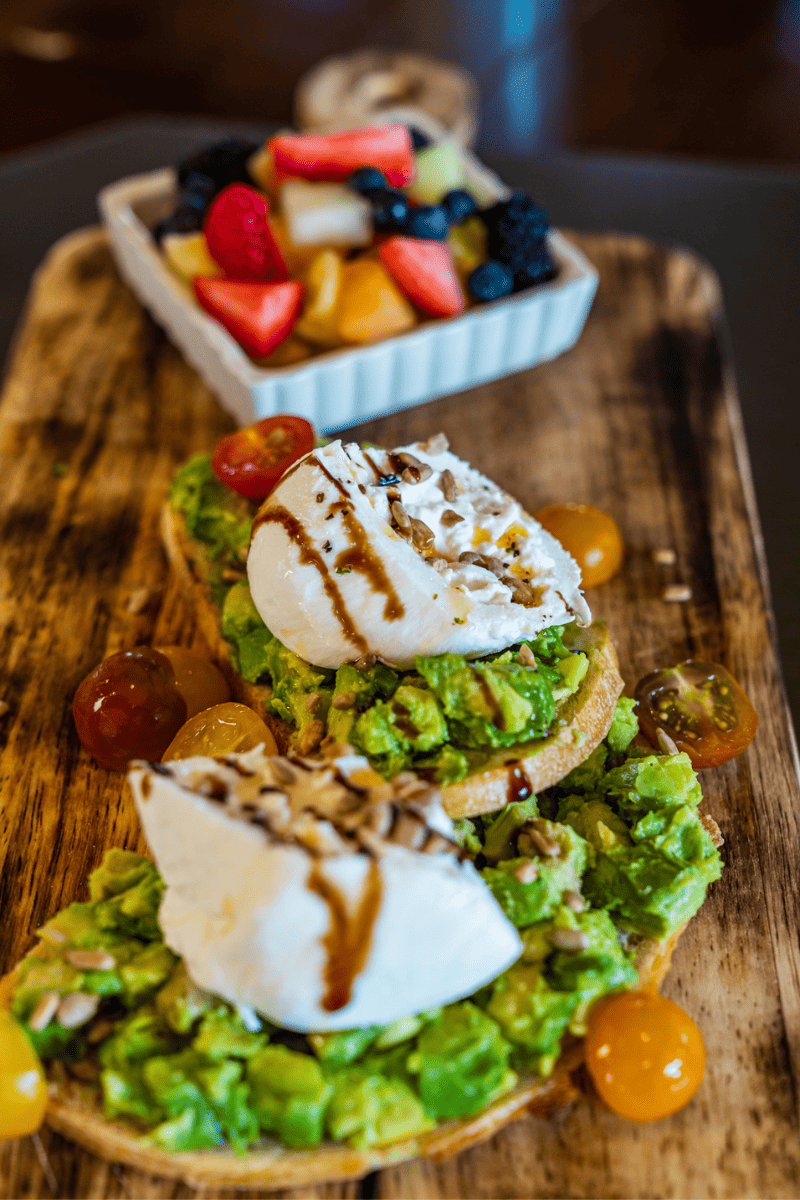 Coffee Shop
The MVBrew Coffee House crafts their offerings from scratch, with a focus on simple, clean ingredients.
In addition to proudly serving Starbucks beverages, they take pride in their in-house creations, including freshly baked muffins, pastries, sandwiches, and fruit bowls.
The Rooms
There are several different accommodations at JL Bar Ranch Resort, from little houses to beautiful, hotel-style suites.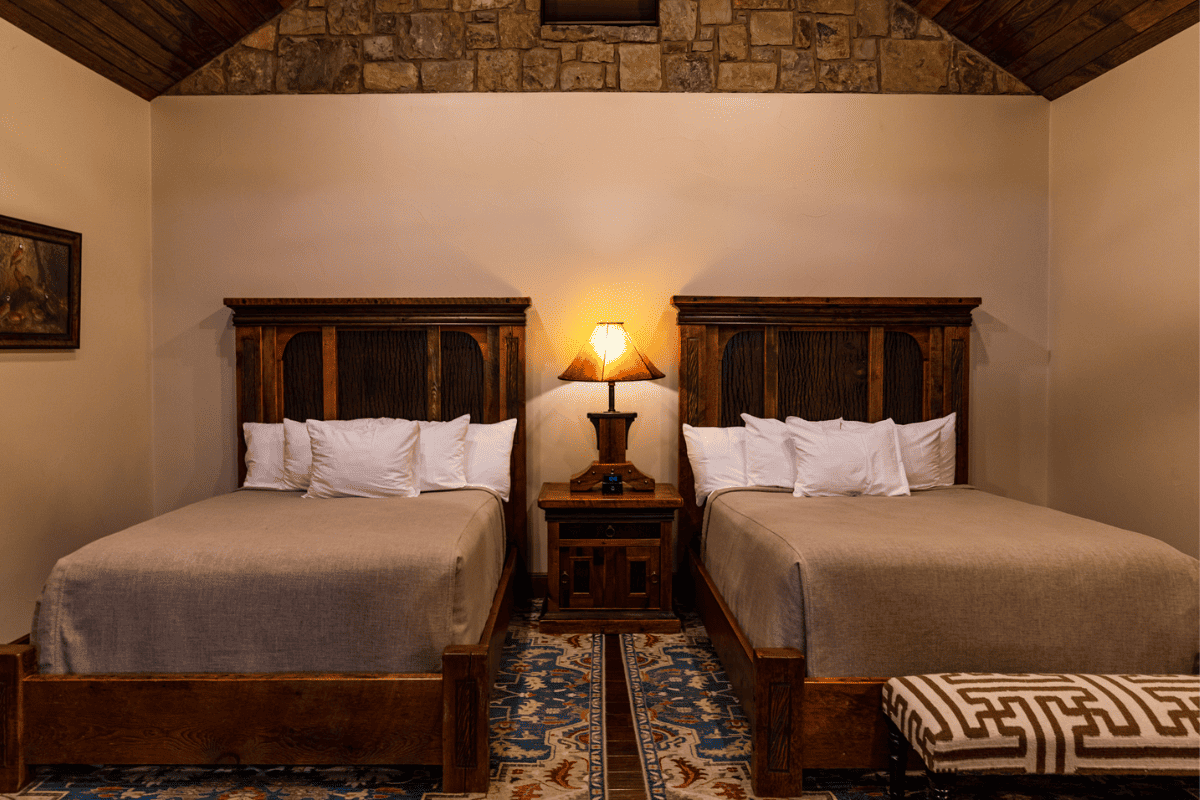 With a selection of 16 luxury cabins, 16 spacious guest rooms, and even larger suites, there's a suitable option for every preference and travel group.
Regardless of your choice, all accommodations boast luxurious amenities such as plush beds, steam showers, tasteful rustic decor, and rich wood furniture.