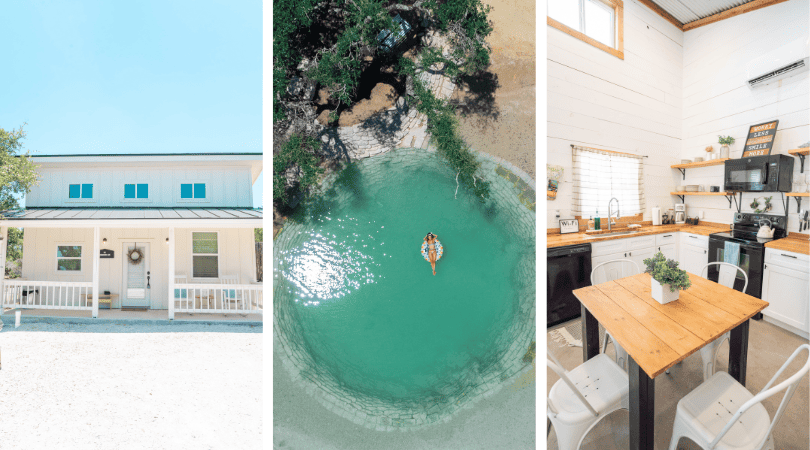 Situated in the Texas Hill Country near Bulverde TX, Bird Haus Farms promises a blend of rustic charm and modern comfort.
Each home, from cozy cottages to roomy lodges, encourages you to relax, recharge, and reconnect with nature and yourself.
Whether you yearn for serene solitude or a joyful moment with loved ones, these thoughtfully designed vacation rentals provide the best sanctuary!
Excited for your stay? Book here now!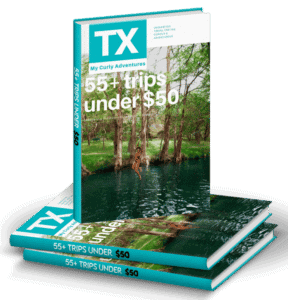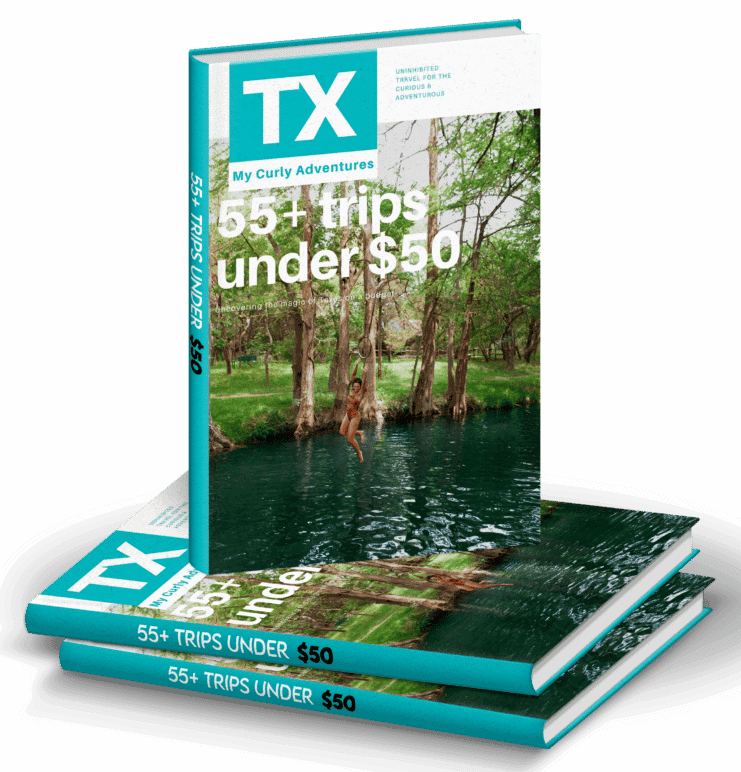 With our latest edition of our Texas Travel Guide, you can take an exciting vacation every weekend without breaking the bank and still have more to do! And in just one trip, the guide pays for itself! You'll be amazed at all the hidden gems, international influence, and wacky attractions you'll find all over Texas!
Not ready to purchase quite yet? We wanted to make this guide as accessible as possible, so we've shared our 1st edition of our guide, 50 Texas Trips Under $50. Click the button below to get yours for FREE!
The Bird Haus Farms Property
Owned and managed by an enterprising and warm-hearted couple, Bird Haus Farms stands out not only for its picturesque setting, but also for the hands-on approach of its owners.
Because of the couple's DIY attitude, the place exudes charm, authenticity, and reflects their commitment to giving each visitor an exceptional stay.
You'll have plenty of privacy but Luke and Michelle live close by should you need anything during your stay.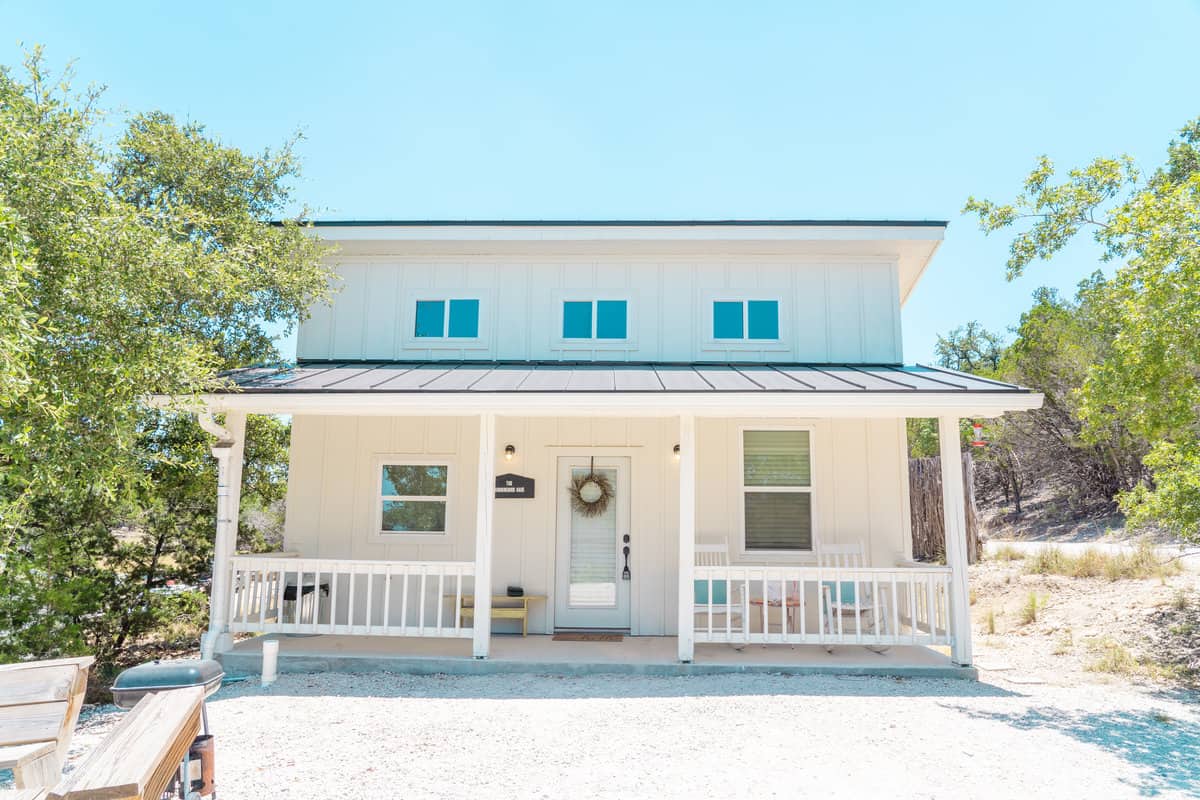 The Pet Policy
Bird Haus Farms is pet-friendly. Guests are allowed to have a max of two pets for a $100 fee and $200 security deposit.
The Hummingbird Haus
Bird Haus Farms provides a range of lodging options, each thoughtfully designed to cater to different preferences. There are also RV spaces available for booking.
When we visited, we stayed at the Hummingbird Haus. It gives off a modern farmhouse vibe, with clean lines, stark white interior, and wood touches.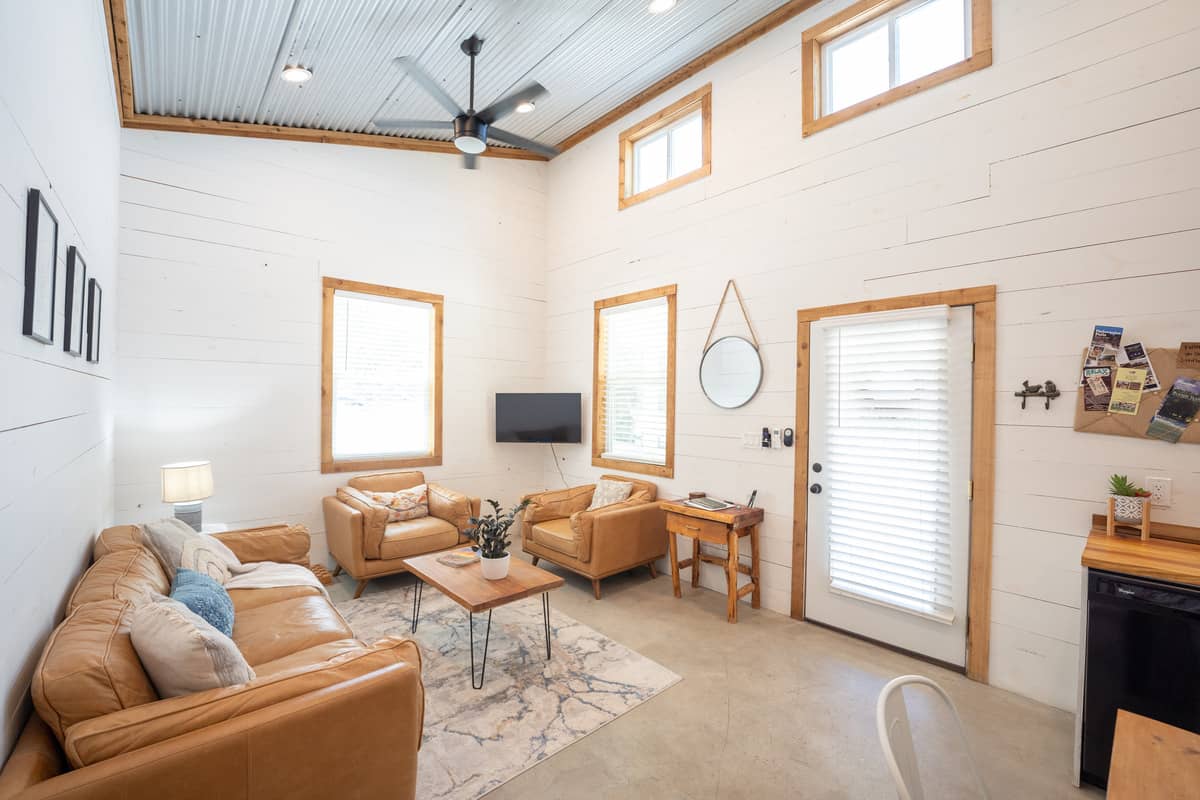 The Hummingbird Haus has enough sleeping room to accommodate two people, with additional sleeping space on the L-shaped leather couch in the living room if a small family were to stay here.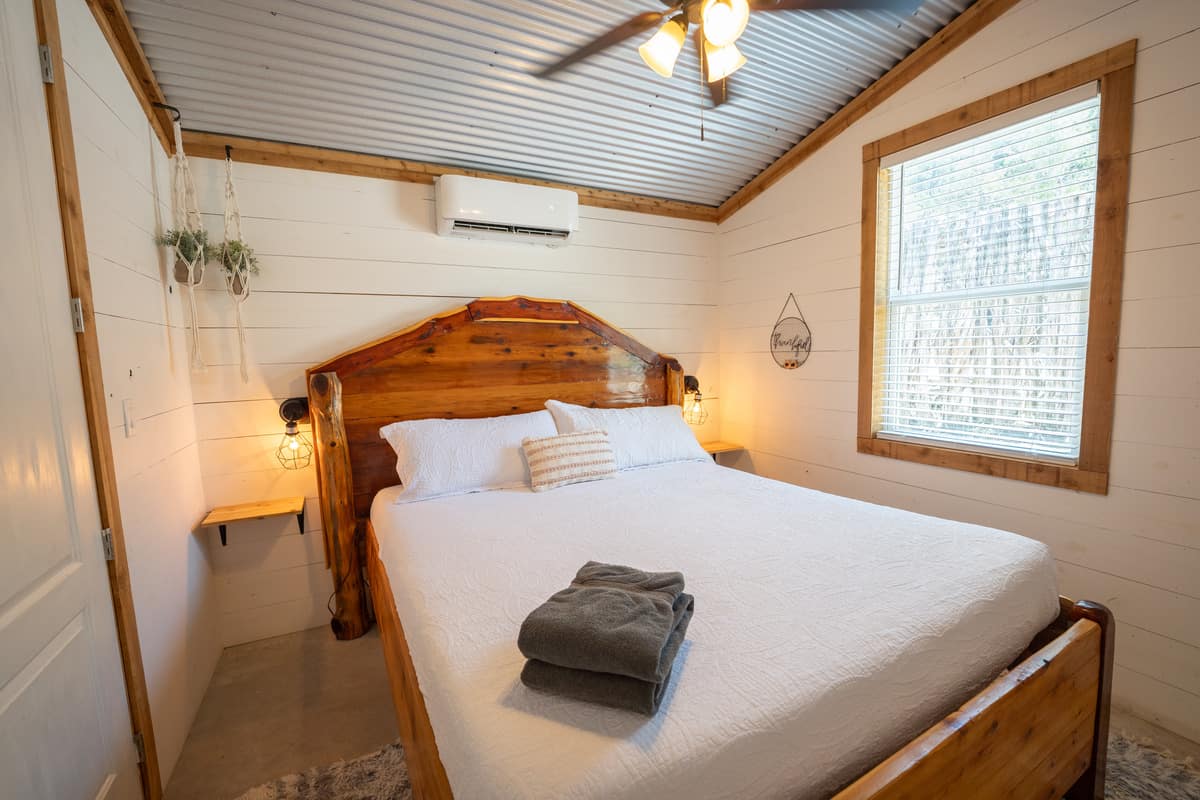 We loved the fact that the full-bath had a bathtub!
To ensure that guests have a comfortable stay without having to sacrifice convenience, the cottage is also equipped with modern amenities like a washer and dryer, Wi-Fi, fully furnished kitchen, and a TV in the living room.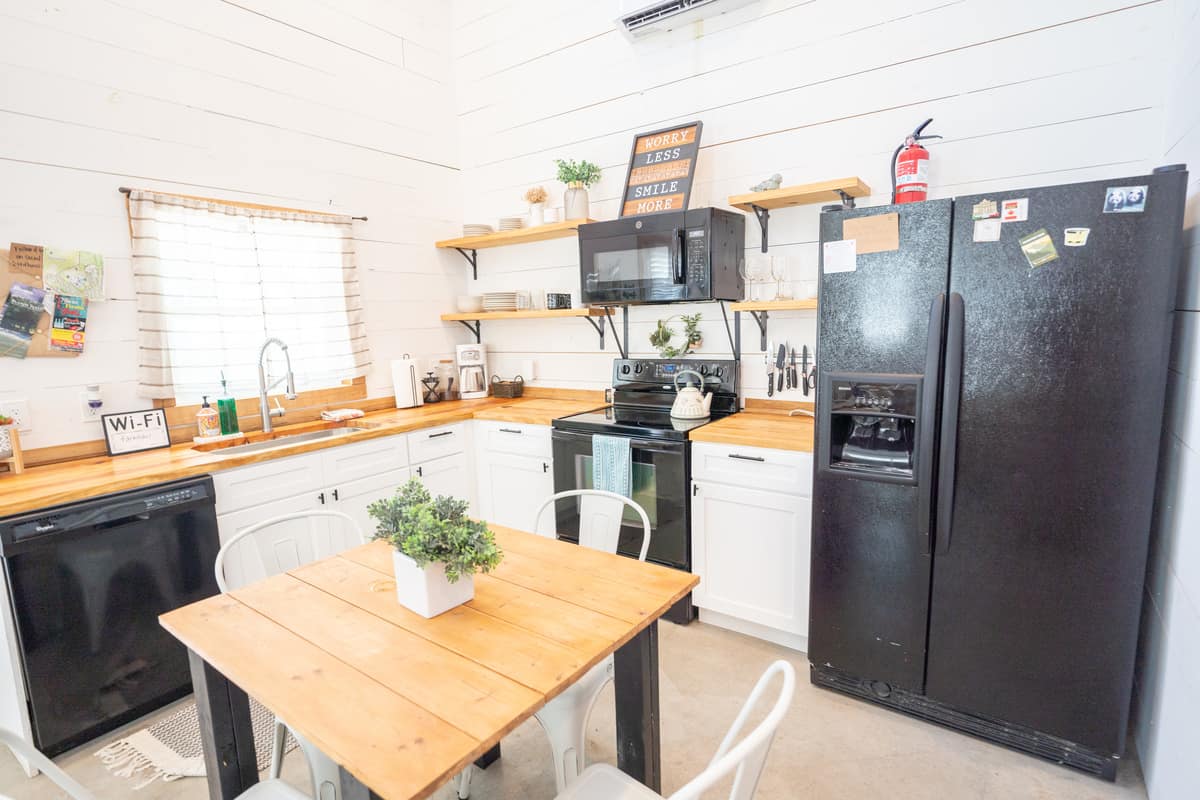 Moreover, Bird Haus Farms caters to coffee aficionados with an array of coffee maker options, ensuring that each morning begins on a delightful note during your stay.
The property runs on a rainwater system, so do your best to conserve water during your visit.
Outdoor Amenities
The property has the cutest animals, like goats, cows and barn cats!
Bird Haus Farms is also north-facing for amazing stargazing if the conditions are right!
The On-Site Swimming Hole
A feature that truly sets Bird Haus Farms apart is their on-site, private swimming hole. Only guests of the property have access to it.
It takes design cues from the beloved swimming holes of Texas. Swimmers can lazily float or take a refreshing dive for the best of both worlds.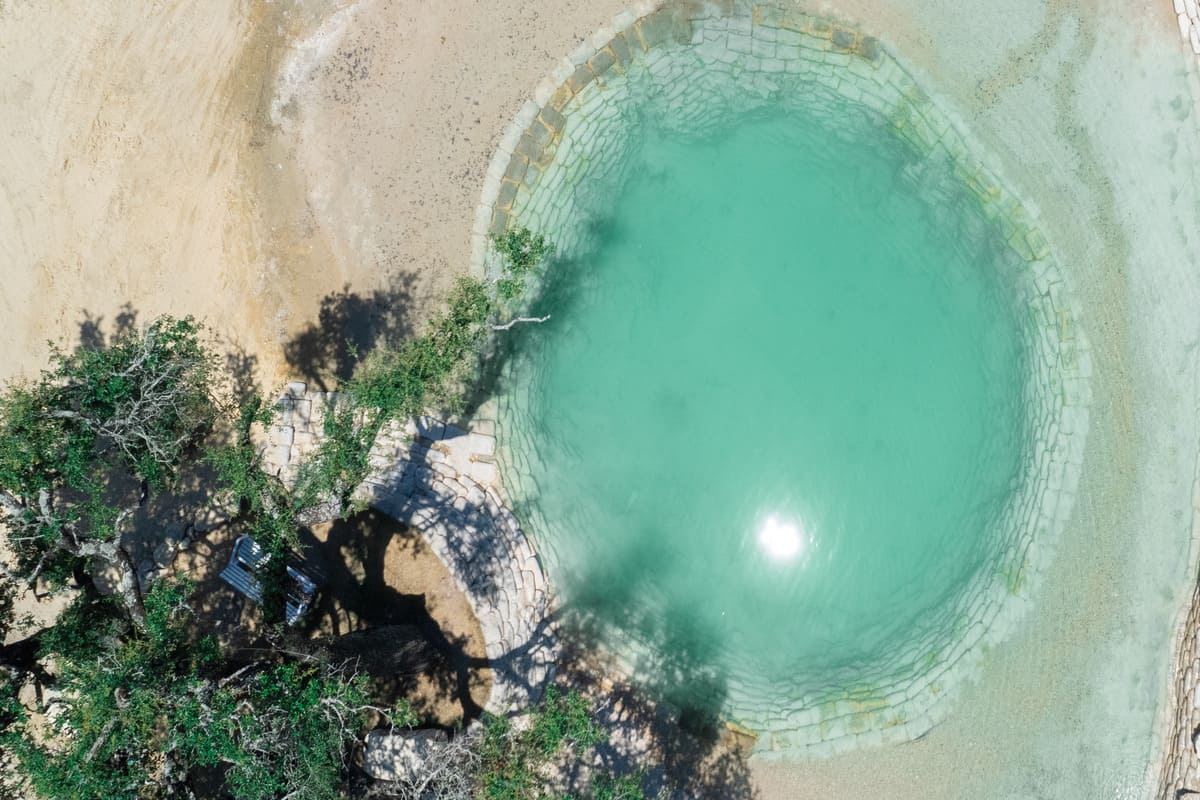 The Container Pool
If you are seeking a more modern, aquatic experience, there is also a container pool on-site. This repurposed pool offers a refreshing alternative for those seeking a different swimming experience during their stay. Keep in mind that this pool must be reserved for your stay, so be sure to inquire about its availability when you book.
The Front Yard
The pleasures of the outdoors are equally inviting, with a well-appointed fire pit, a small grill, and furnished front porch.
The owners request that guests bring their own fire starters and firewood for the fire pit, as well as their own charcoal for the grill. Be sure to verify that there is not a burn ban in Comal County before lighting the fire pit.
Whether you're sharing stories around the crackling flames or indulging in a hearty, home-cooked meal, you are encouraged to savor every moment.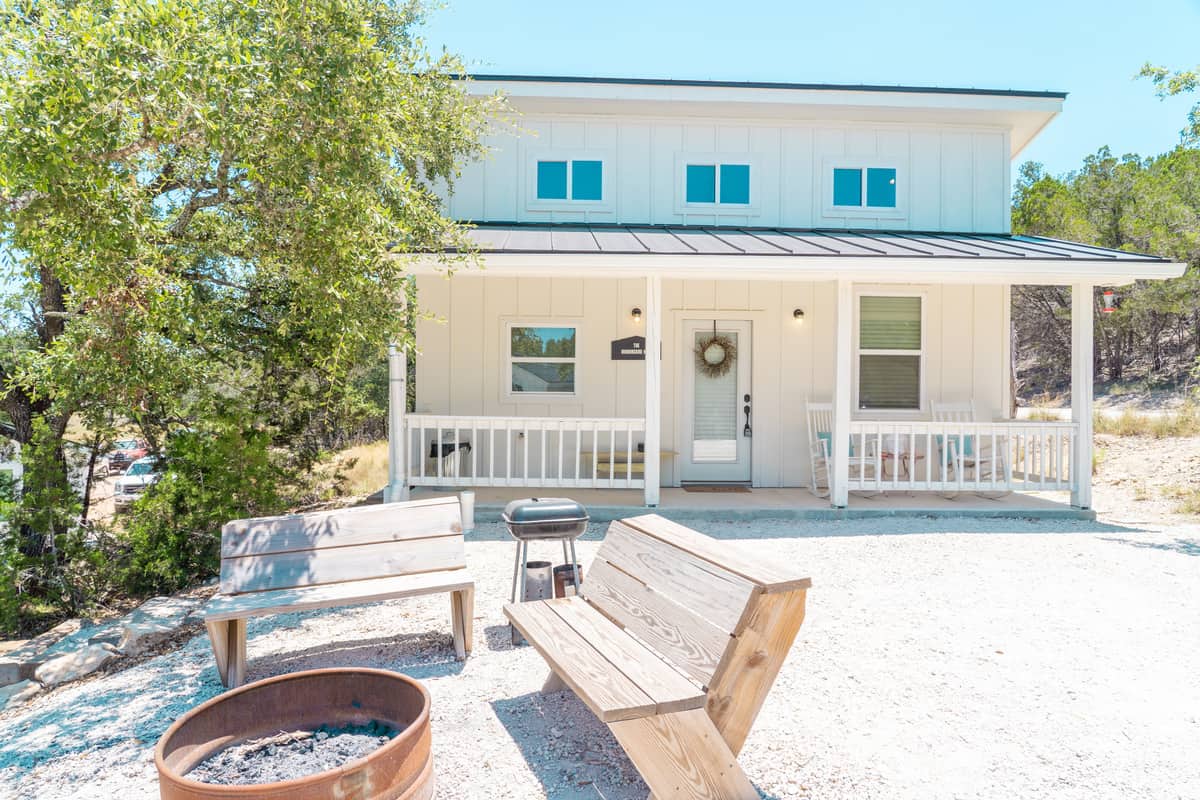 Private Hot Tub
The private hot tub is perfect for those cooler evenings or chilly days.
Things to Do Near Bird Haus Farms
Kayaking and tubing along the Guadalupe River is just 5 minutes away!
During your stay, be sure to explore downtown Bulverde. We stopped by the Screaming Goat Yard & Tap.
Or, opt for a day trip in the Hill Country to places like: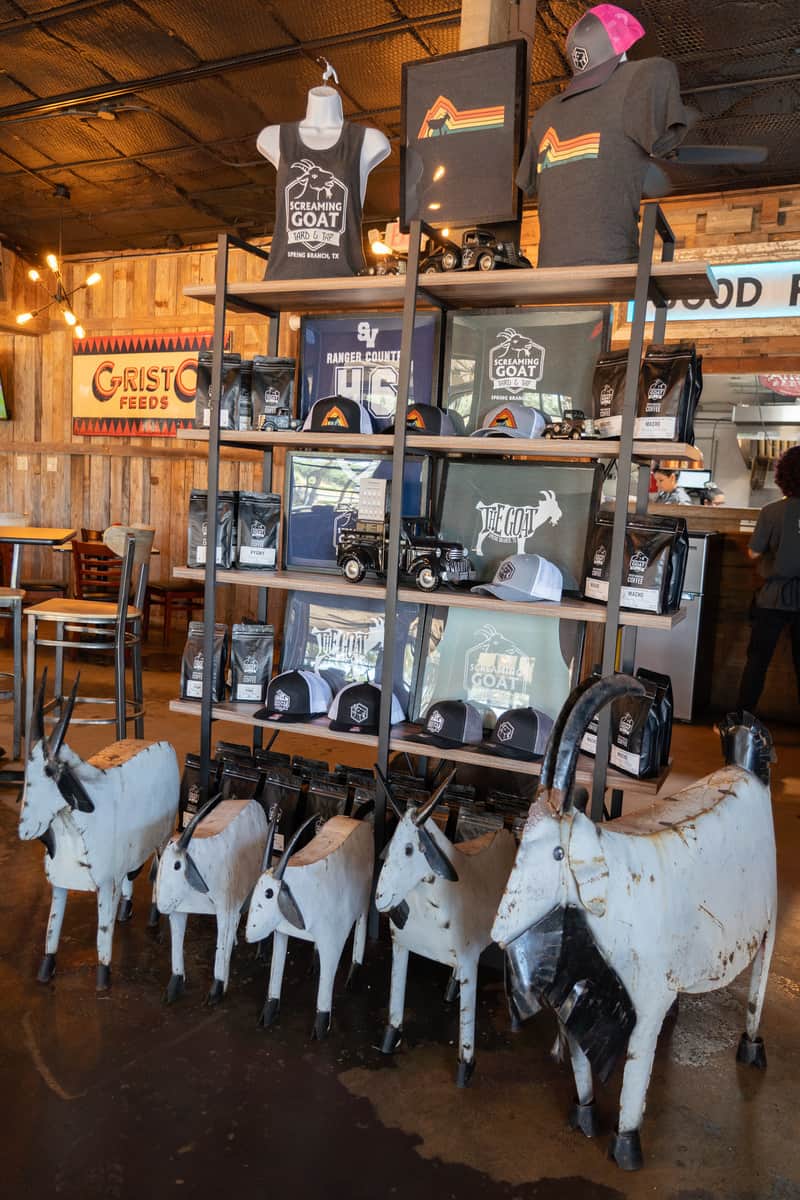 Bird Haus Farms: Final Thoughts
Bird Haus Farms transcends the ordinary and offers a retreat that encapsulates the best of both worlds – a touch of luxury amid the serenity of nature.
Whether you're seeking a relaxing dip in the swimming hole, a swim in the container pool, or a tranquil evening in the hot tub, Bird Haus Farms has something special in store for you with this unique place to stay in the Texas Hill Country.