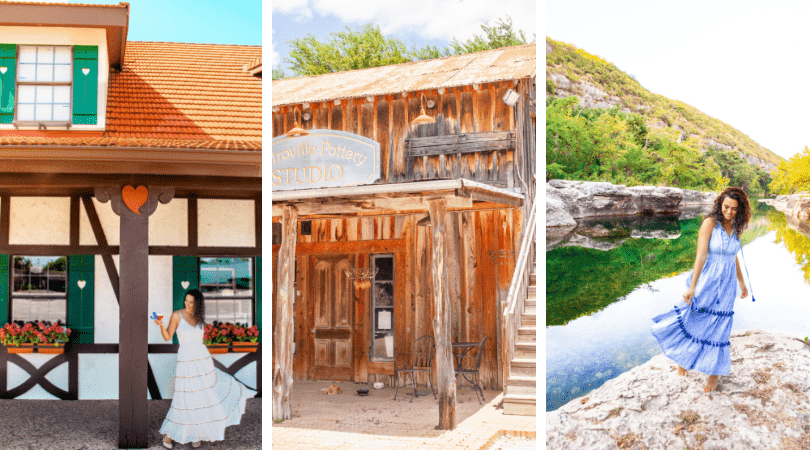 Growing up I used to drive through Castroville quite often. I would pass this old building that looked beautiful, but off, in Texas. It was only recently when I went to Castroville to stay at the Hillside Boutique Hotel that I learned about the history behind this beautiful city and all the fun things to do in Castroville, Texas.
In 1844, Castroville was established bringing in many immigrants from the Alsatian region of France. The town and buildings were built like Europe and many of those buildings remain today. If you're look for fun things to do while feeling like you've traveled far, Castroville makes for a beautiful weekend getaway.
Explore the Historic Buildings
Walking through Castroville is a bit like walking through history. There are so many buildings that remain standing. Some of them are people's shops, some have been converted into restaurants, some are people's homes, and some simply still stand with their beauty to be admired. You can grab a map from the Visitor's Center that has a list of all the places to visit.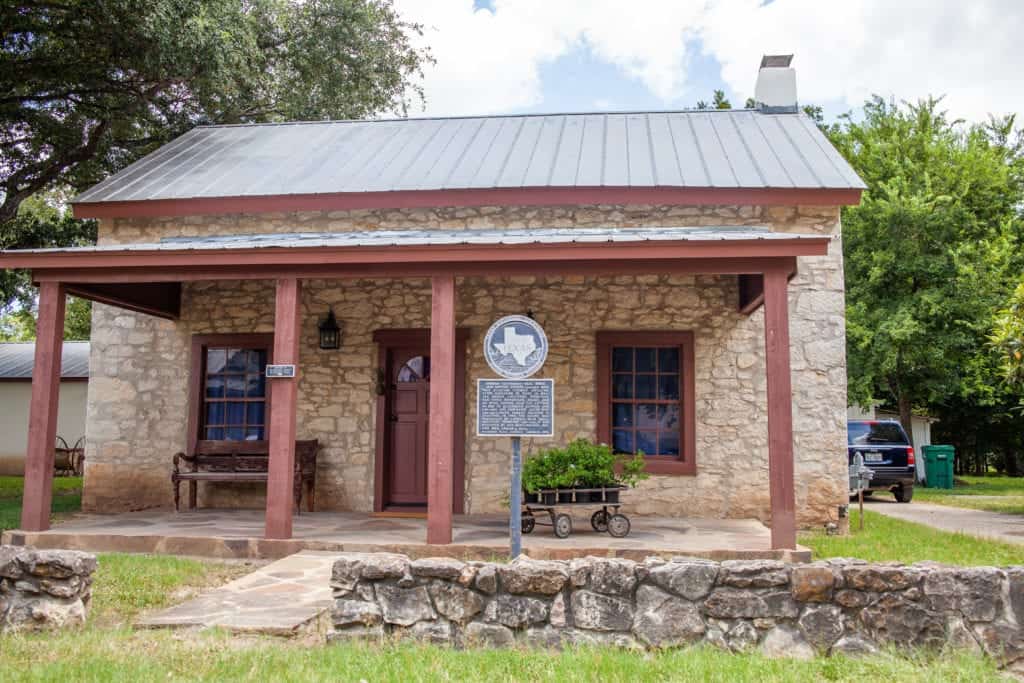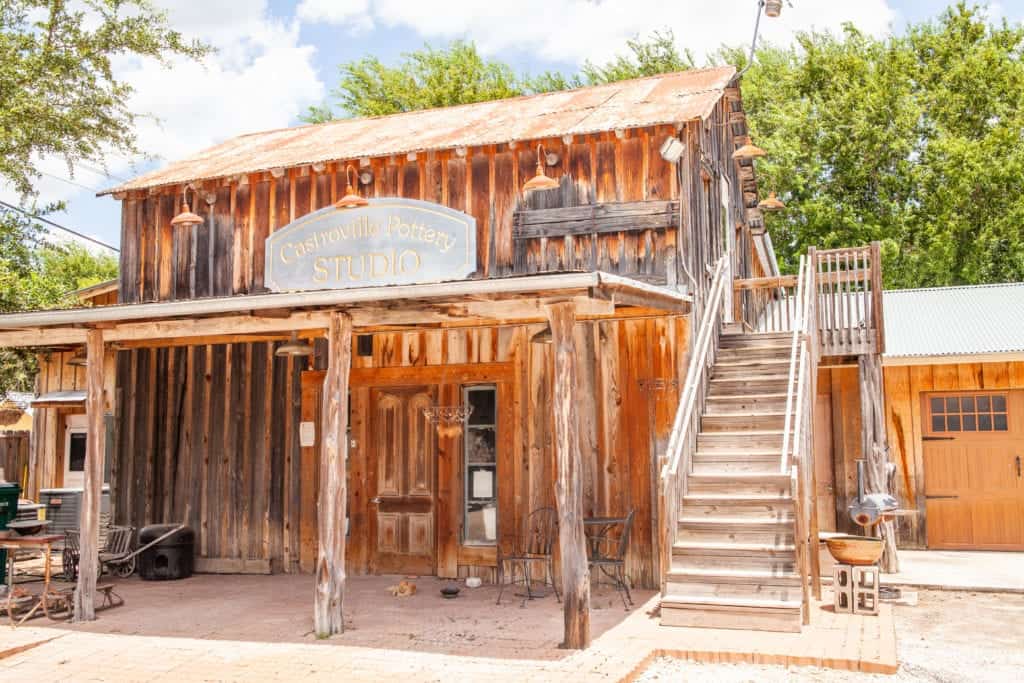 Landmark Inn
The Landmark Inn is an operational historic hotel and museum. If you want to learn about the history of the town as well as its development this place is filled with information to appreciate this city.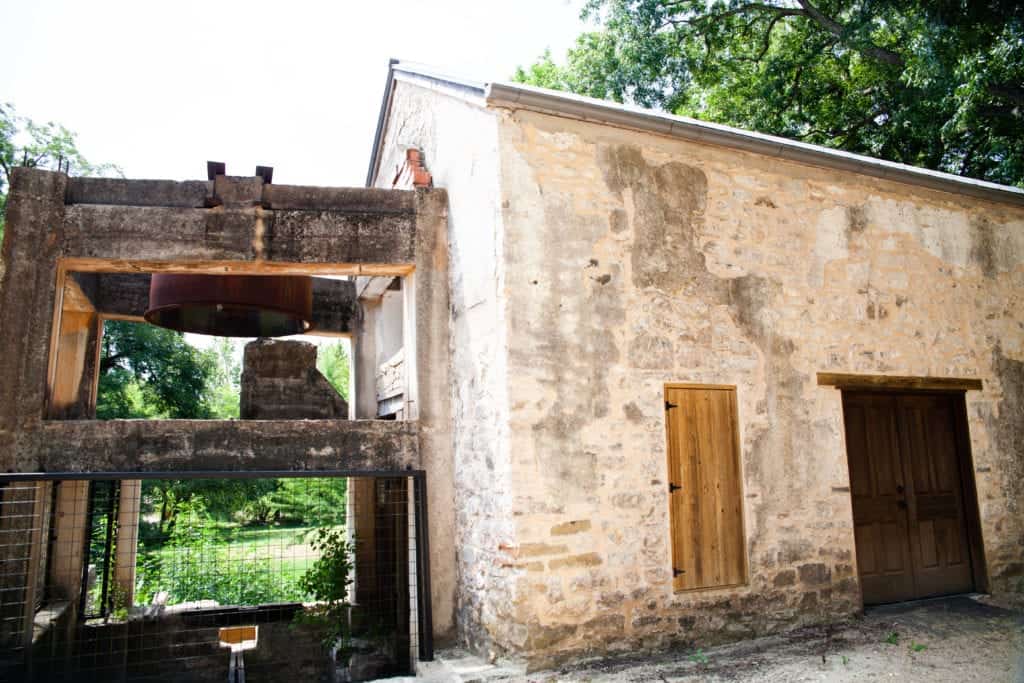 Magnolia Filling Station
Talking about shops being located in historic buildings. The Magnolia Filling Station has re-purposed this building to serve up coffee and drinks and was the perfect midday coffee break I needed.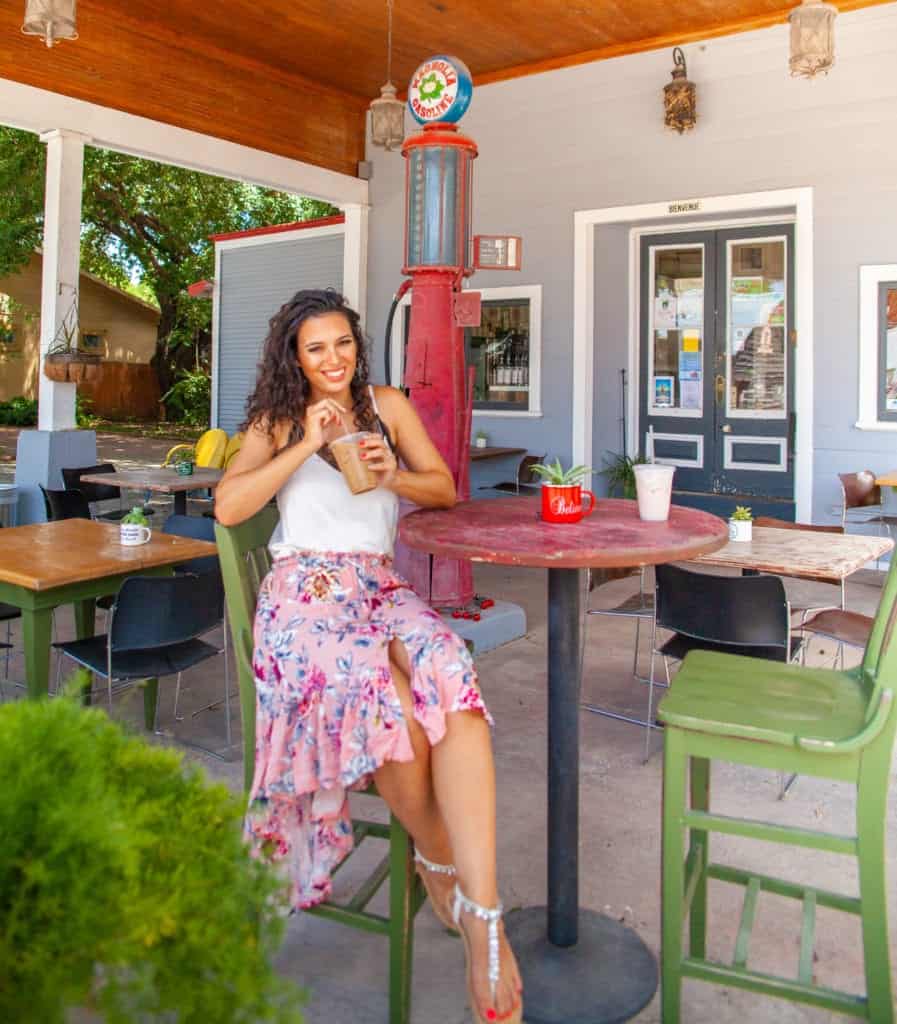 The Steinbach House
The Steinbach house was actually a home imported from France as a donation to Castroville. You can walk inside and see the decor which was also donated from France. In the Spring, there are beautiful poppies growing outside, and walking around and through the house is just magical.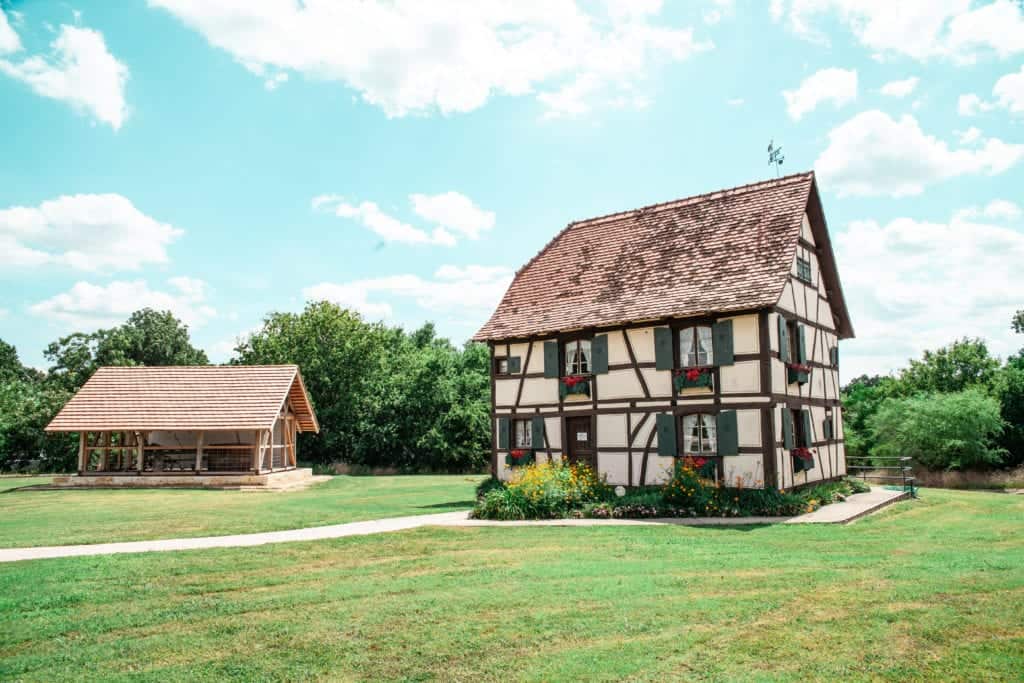 Go for a Swim in Paradise
Not only can you find a little bit of France in Texas, but you can also find a little bit of paradise! Paradise Canyon is a swimming oasis with beautiful waters. As a kid I remember jumping from those rocks in that picture below.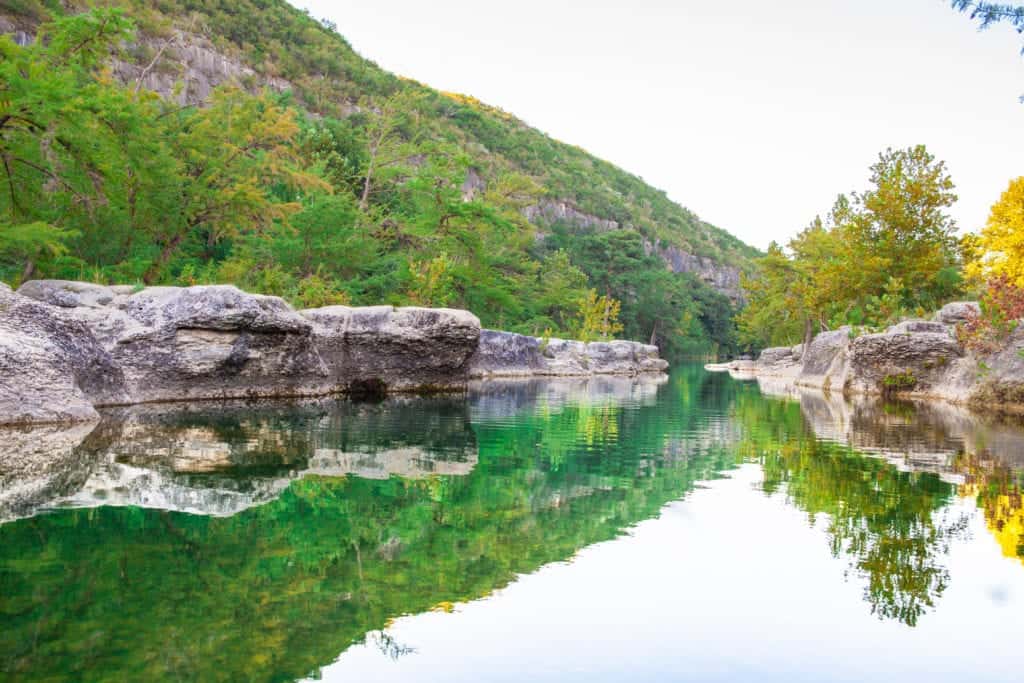 Bring a car full of friends and enjoy a day of relaxing in a tube in the water, jumping from the rocks, picnicking and overall stunning views.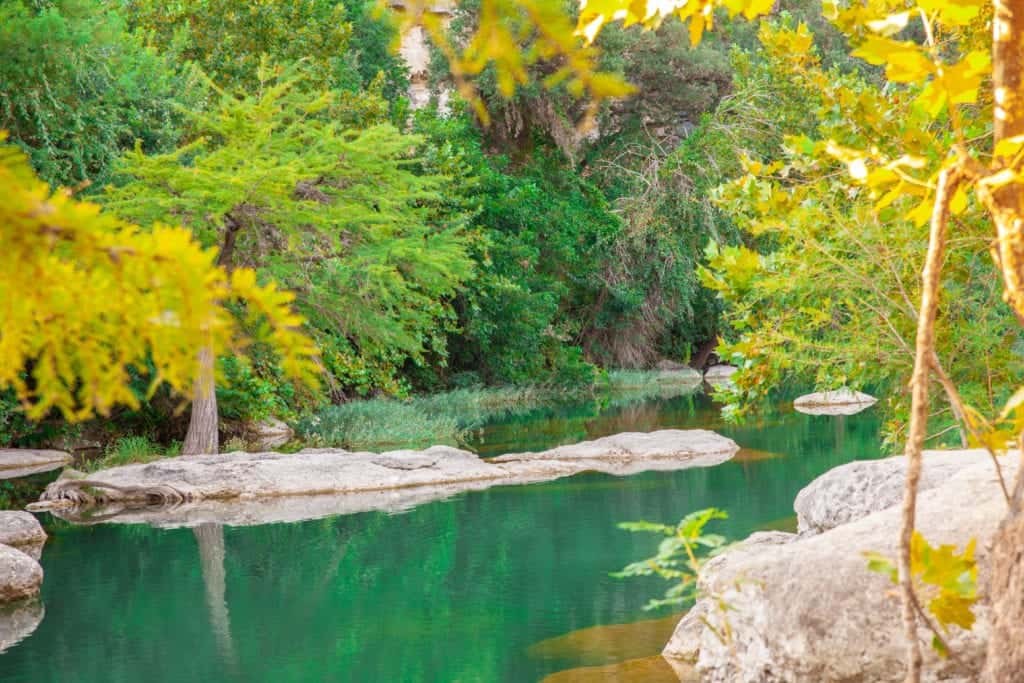 Grab Pastries at a European Bakery
If you're looking for some Alsatian pastries, you have to check out the cutest little bakery, Haby's Bakery, which is basically a Castroville tradition. Get there early for the largest selection of baked goodies!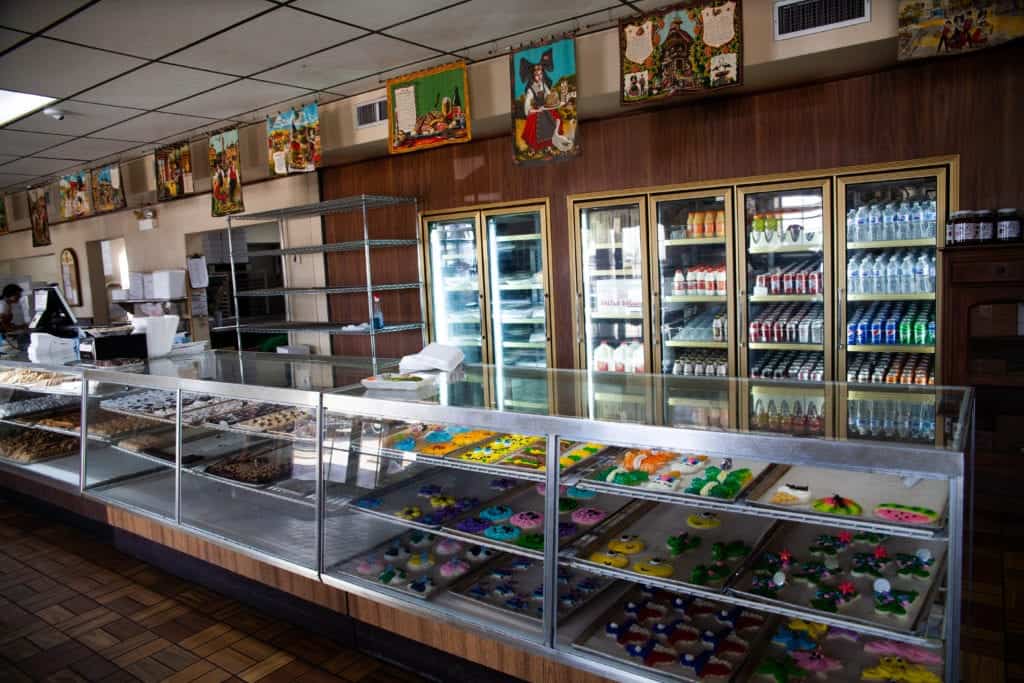 Discover the Alsatian Flavors
For a mixture of French & German flavors, head to Alsatian Restaurant for beautiful decor and delicious food. We opted to order a German dish, the jaeger schnitzel, and a French dish, the chicken almondine.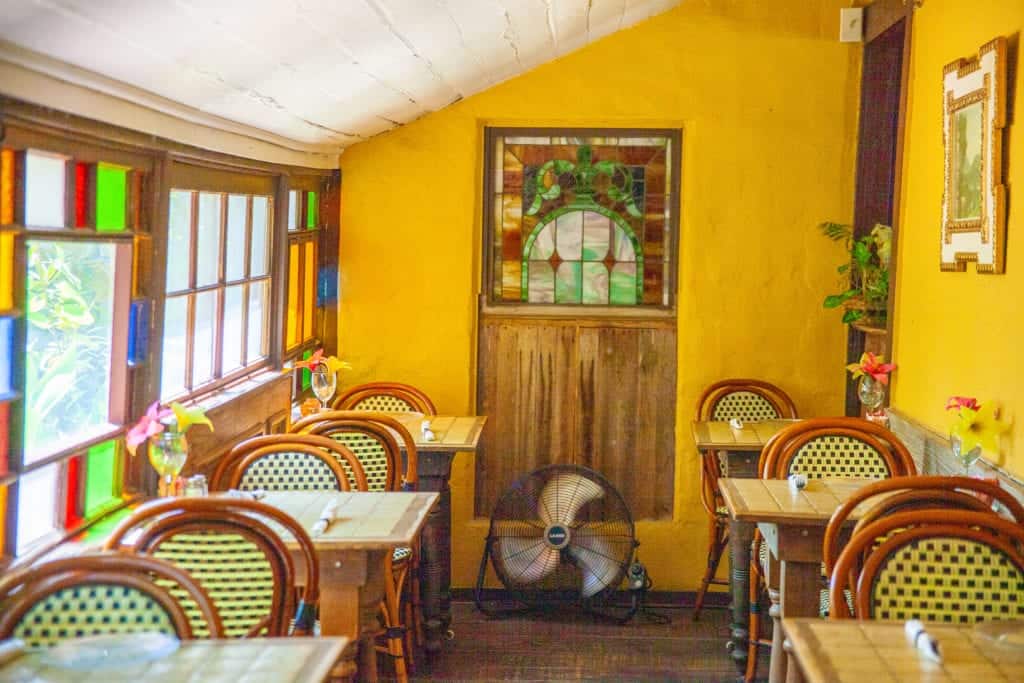 Have Lunch at Castroville Cafe
Another spot in a historic home, Castroville Cafe is a quaint little spot with sandwiches and burgers. Many of them are named after Castroville spots or historic places.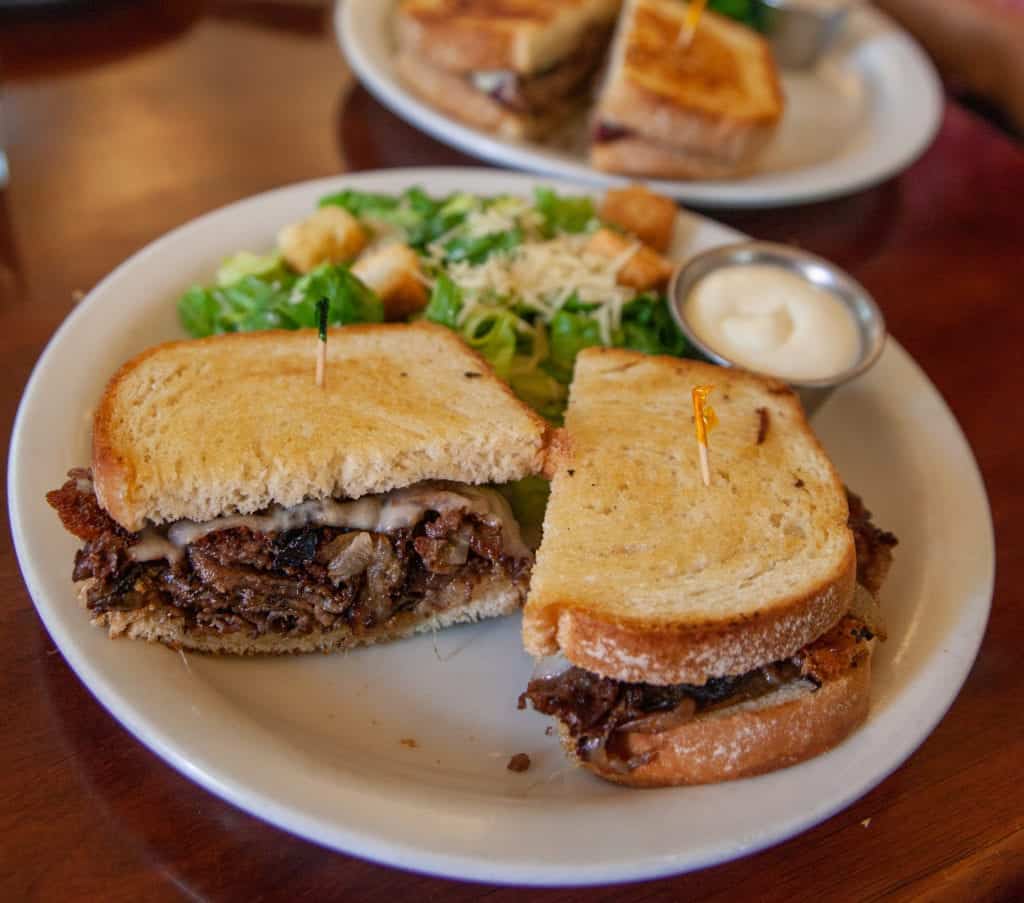 Go Shopping
There are so many beautiful antique shops and boutiques in Castroville. We had fun checking out all of the unique goods. A couple of shops to note: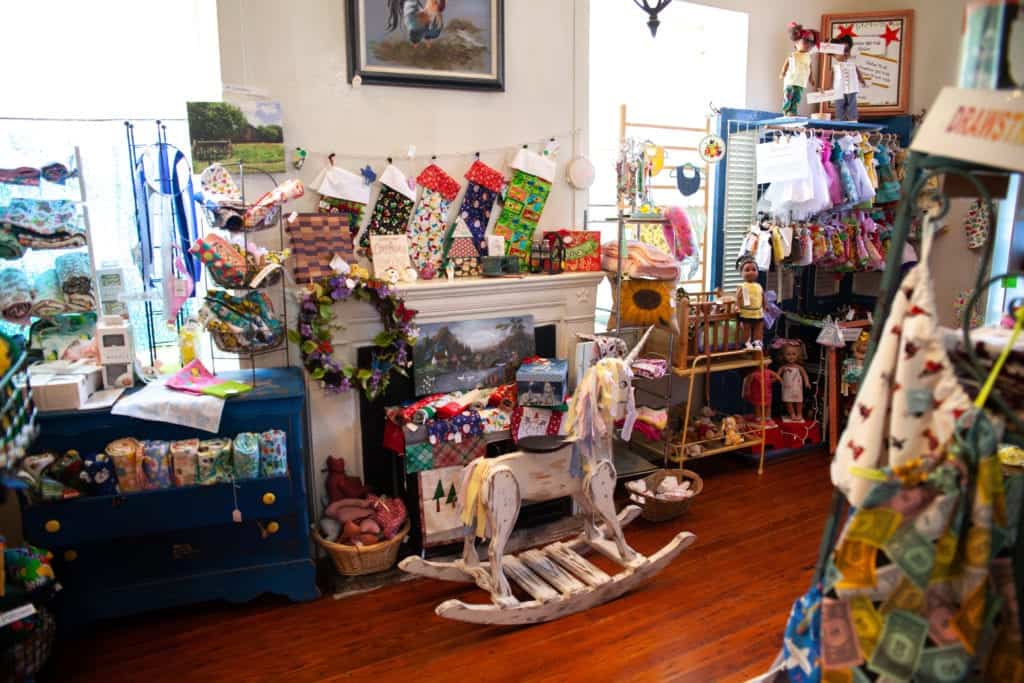 Granny M & Friends: If you're looking to support local artisans, this shop houses about 50 local artists and crafters full of fun goods of all kinds.
Castroville Emporium: There are so many fun finds in this vintage shop.
Rhonda J's Shoppe: Just be warned: I wanted just about everything in this shop! They had so many cute items and tops. Plus they had a dog to greet the guests.
Southern Creek Boutique: Another cute boutique filled with fun items.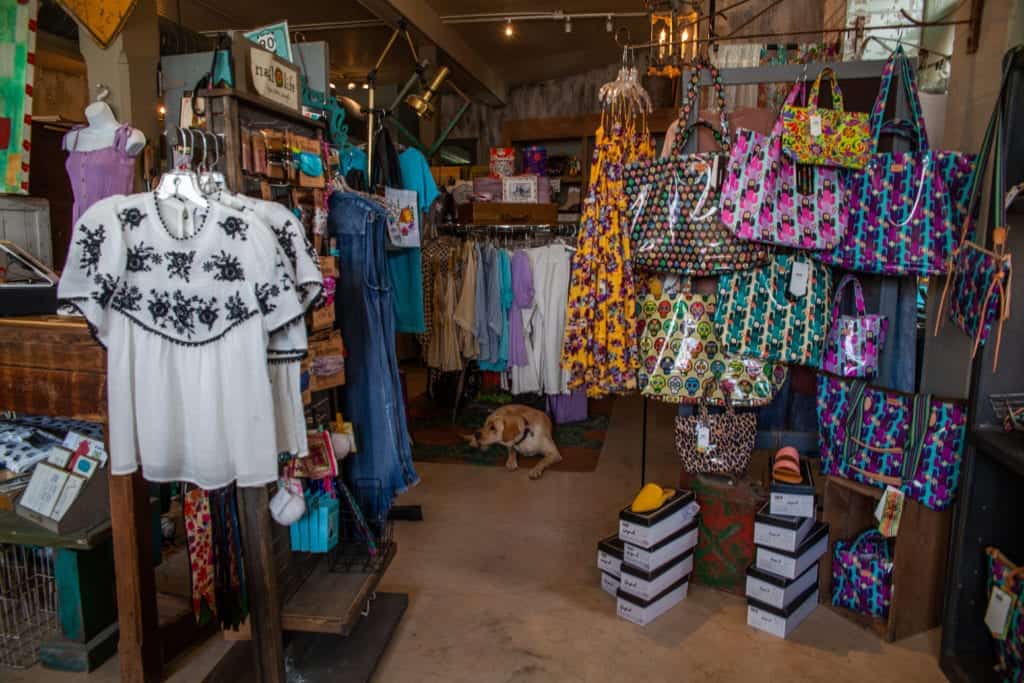 Stay in a Beautiful Boutique Hotel
With a pool overlooking the rolling hills and beautifully renovated new rooms, the Hillside Boutique Hotel in Castroville is an oasis in Texas. I almost felt like I was somewhere tropical rather than in Texas! Not to mention how incredible their food was. Check out my post all about our experience at Hillside Boutique Hotel.