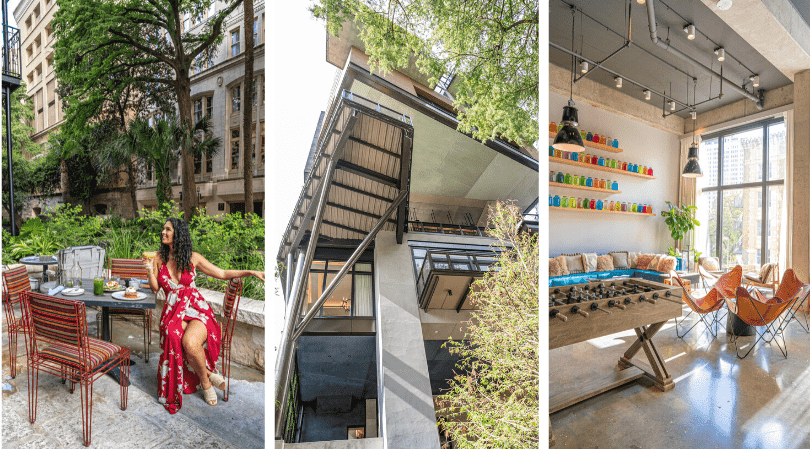 A trip to San Antonio is never compete without a stroll along the San Antonio Riverwalk. Or even better waking up overlooking the riverwalk every morning. We recently had a wonderful stay at the Hilton Canopy Riverwalk in San Antonio and loved the colorful art, access to the riverwalk, and an amazing restaurant onsite. Keep reading below for our experience at Canopy San Antonio Riverwalk. While you're there, check out all the fun things to do in San Antonio.
San Antonio Canopy Riverwalk
One of the things I really enjoyed about the San Antonio Canopy was how art focused it was. There were unique pieces of art on every floor and in our rooms from different artists. There were also great ammenities like a community lounge where we spent most of our time playing foosball and grabbing a drink at the otro bar (another spot with great riverwalk views).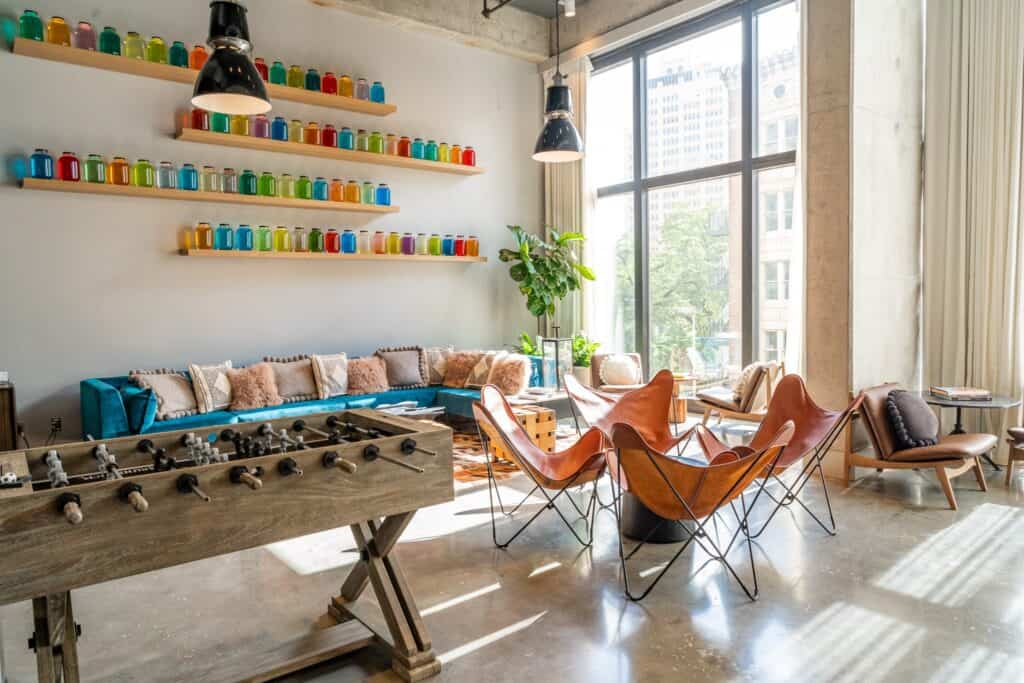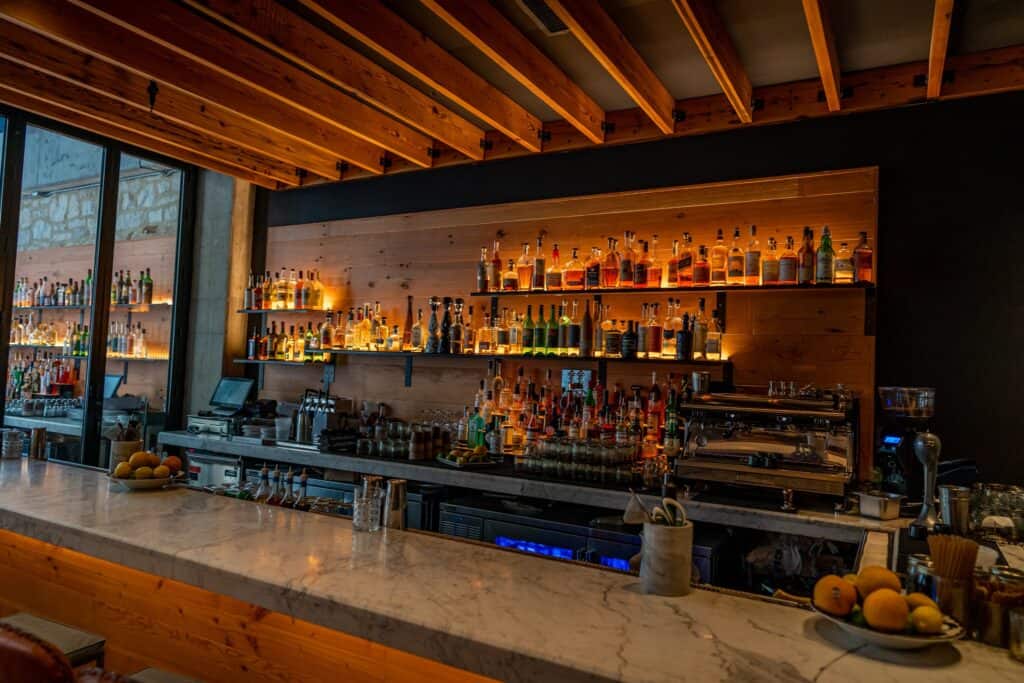 San Antonio Canopy Riverwalk: The Rooms
I love a room with big open windows for lots of natural light and the Hilton Canopy did not disapoint. We could sit on our balcony and look at out on the boats passing by on the riverwalk.
As someone native to San Antonio I had to appreciate the Spanglish artwork all over the room. The tiles in the shower were also a nice decorative touch that added some great character. Falling asleep was a charm with the plsuh beds and velvety smooth sheets. The room was comfy and festive at the same time!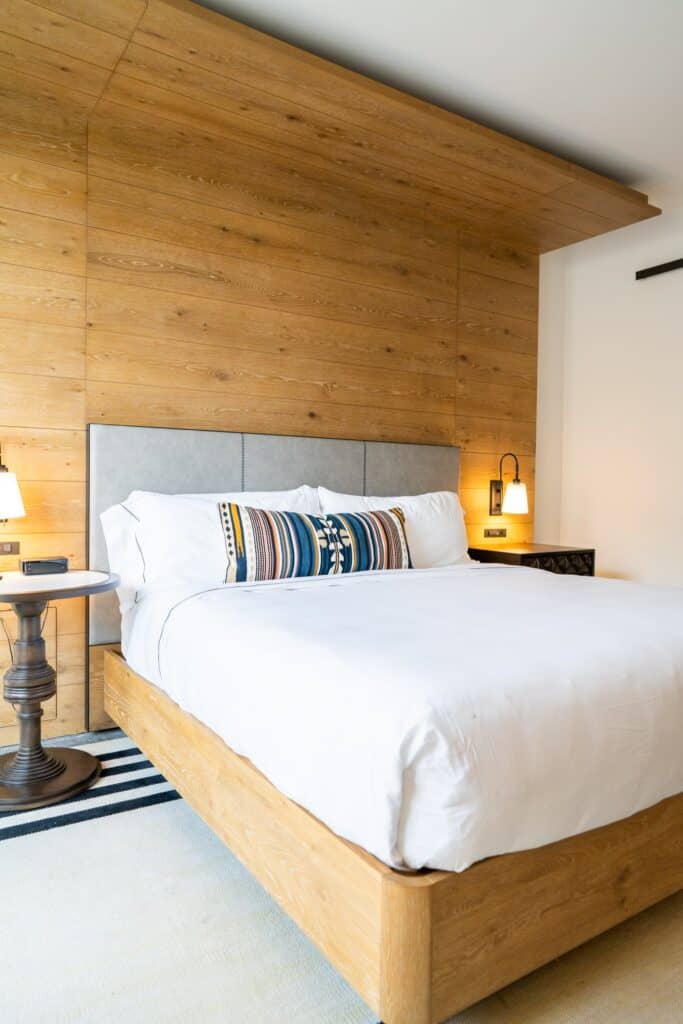 San Antonio Canopy Riverwalk: Domingo
Eating at the Hilton Canopy's restuarant Domingo adds even more to staying at the hotel. It's located on the riverwalk and it's a hot spot for every meal. Luckily guests do get priority as it's won a reputation as one of the best restaurants on the riverwalk and it shows with all the people coming in. Everthing was delcious from their salads, to agua chile, and ribeye a la plancha. While I love my Tex-Mex, I was happy for an elegant Mexian dining experience.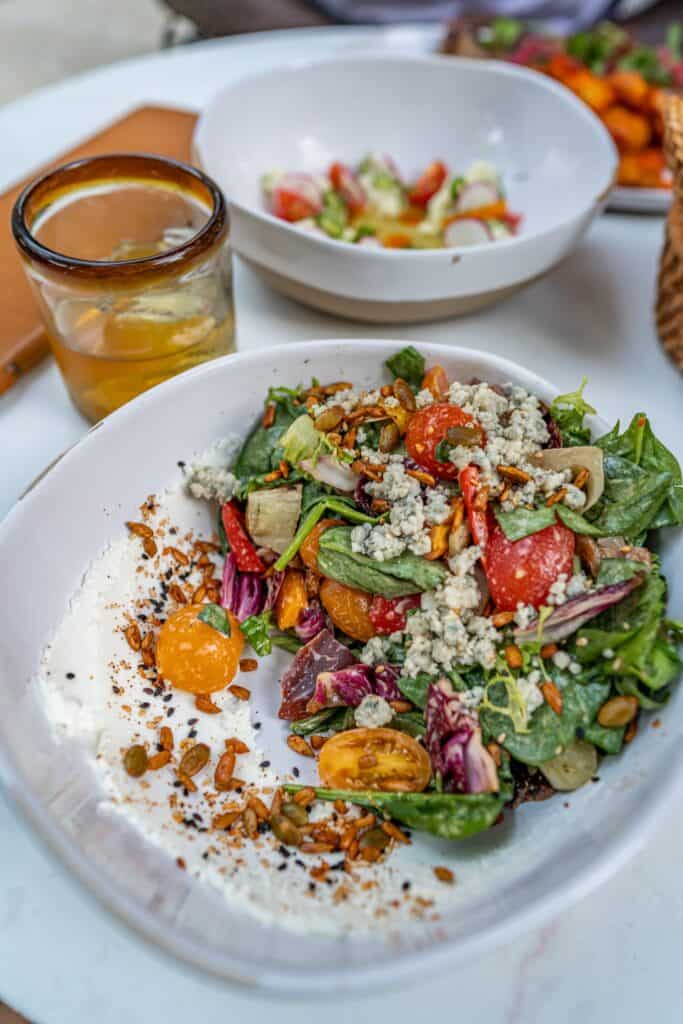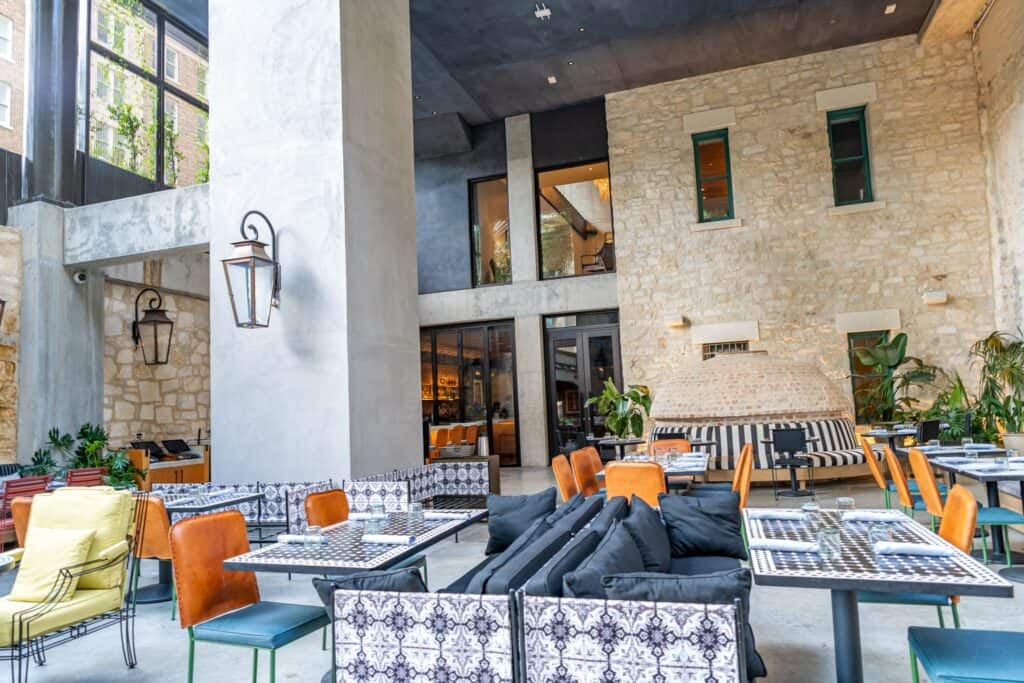 And if that's not enough, brunch at Domingos cannot be missed. Their churro french toast is an excuse to eat dessert for breakfast and I'm definitely not mad about that!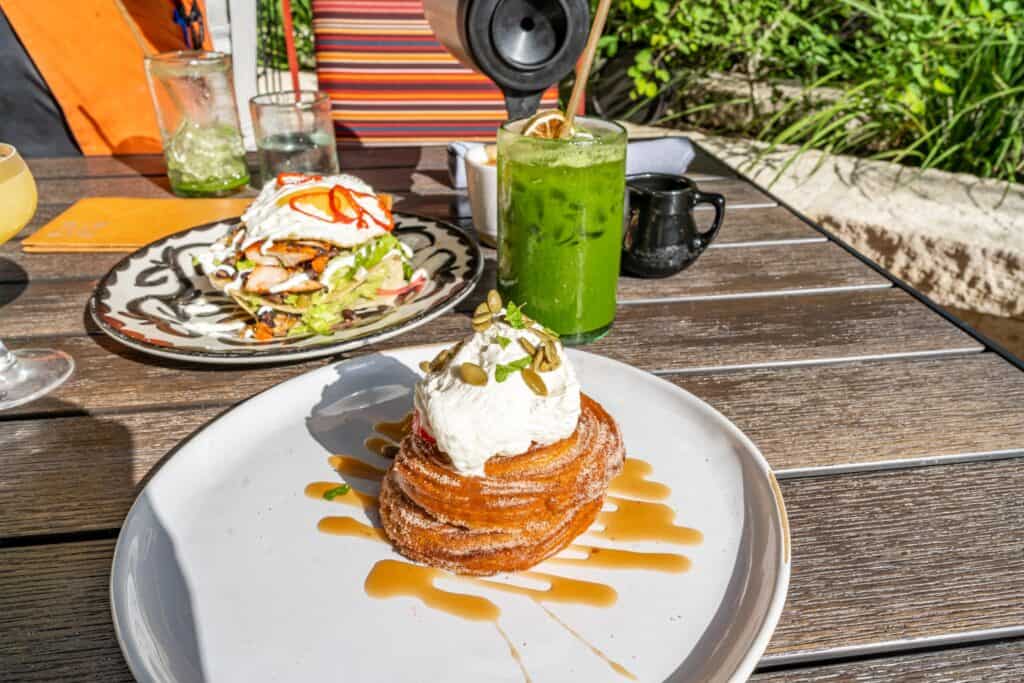 San Antonio Canopy Riverwalk: Final Thoughts
Overall, we had a wonderful stay at the Canopy San Antonio Riverwalk! I loved the modern design and convenience of being so close to the river walk and so many attractions. We've stayed at Canopy hotels in other cities like Austin and have always enjoyed it. Don't forget to also enjoy some of things to do around San Antonio. There also might be a speakeasy right next to this hotel for additional fun.