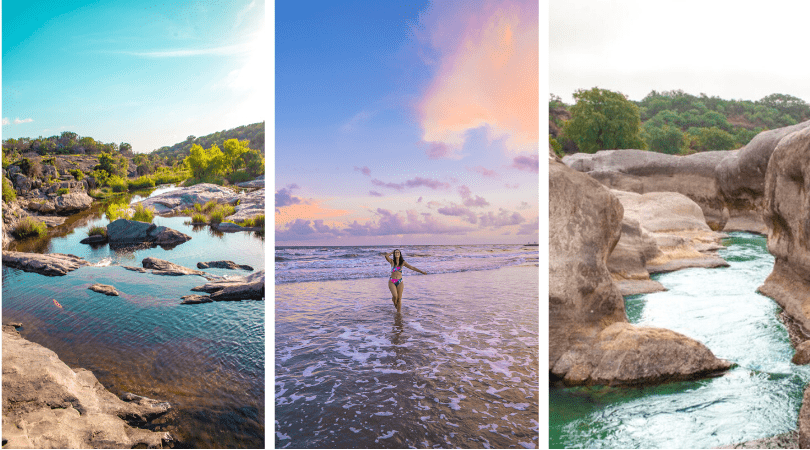 It's no secret that Texas gets hot, and there's nothing quite like a Texas vacation on the water to cool off. With different swimming holes, beaches, lakes, and more, check out all of these amazing Texas vacation spots on the water to plan your next getaway.
Concan
Whether you want to lounge by the water or you're planning an adventure-filled summer, Concan has it all. Rent a kayak or paddleboard and float in style. Hike Garner State Park's Blinn River Trail and cool off in a shallow area of the Frio River. When you're ready to take it easy, park right by the water at Mager's Crossing and set up a personalized getaway complete with your favorite drink, lawn chair, and a book. Float the Frio River or swim underneath the shadow of Mount Baldy. To escape the crowds that come with floating season, Frio River Private Access is an exclusive spot that only allows 30 people in per day. There are even local spots that will drop you off/pick you up and blow up your inner tube for you. You'll feel like royalty with your own lakeside property at these Texas vacation spots by the water.
Wimberley
Wimberley looks like it could be the setting of a romantic film, especially with all the greenery and expansive bodies of turquoise water. Explore the area around Jacob Well, a natural spring, and then go for a swim or jump from the rocks above to cool off. You can spend the whole day at Blue Hole Regional Park with all there is to do, from basketball and volleyball, to a playscape and picnic areas. Don't forget the swimming area! These two breathtaking Texas water spots are so popular that it's best to reserve a spot for you and your travel companions ahead of time so you can experience them too! Taking a last-minute weekend trip? Wimberley has spots to soak and float throughout, like Cypress Creek and the Blanco River. Spend every minute you can near the water and stay at the Italian-inspired Messina Inn that overlooks Cypress Creek.
Ink Lakes State Park: Burnet
The Colorado River flows through Inks Lake State Park and fills Devil's Waterhole, a coveted Austinite swimming spot in Burnet, TX. The waterhole's popularity requires reservations be made in advance either online or over the phone. Your ticket includes parking on the east end of the park and no more than a half mile hike to the water. Take a dip or jump right in, play volleyball, or cast a line. Then, settle nearby for a picnic. The park also has camping and RV sites if you want to take full advantage of all this Texas water spot has to offer. It's recommended you bring water shoes for the rocky shore, bug spray, and a float since some areas of the waterhole can be quite deep. For your convenience, there is a convenience store on-site as well should you need any last minute items. If you're looking for yet another unique experience, take a cruise and glimpse the hidden waterfalls on Buchanan Lake.
Rockwall
Spend your day on the boardwalk that frames Lake Ray Hubbard. With several dining options, a beer bar, shops, and a movie theater, there's plenty to do to escape the Texas heat in Rockwall. When the sun begins to sink, run through the fountains, grab dinner lakeside, and leave a personalized lock on the harbor railings as if you were in Paris! Or, plan a boat day with Sail with Scott, then book a stay at the Hilton Rockwall. With a view of the lake and access to the harbor, you won't have to leave before you're ready to say goodbye. What a memorable summer trip Rockwall could be for you and your loved ones!
Austin
Austin is perfectly positioned to offer you a little bit of every type of activity on the water this summer. Lake Travis is a beloved Texas water spot, home to Waterloo Adventures' floating waterpark and Float On's boat rides to the best swimming spots on the lake. Barton Springs Pool is filled from below by four natural springs so you can comfortably swim anytime of the year. Home to the endangered Barton Springs Salamander, the springs are carefully maintained to protect it, and they offer events like the Polar Bear Splash and Full Moon Swims. Passes can be purchased online or in-person. There are unlimited ways for you to stay cool this summer while visiting Austin.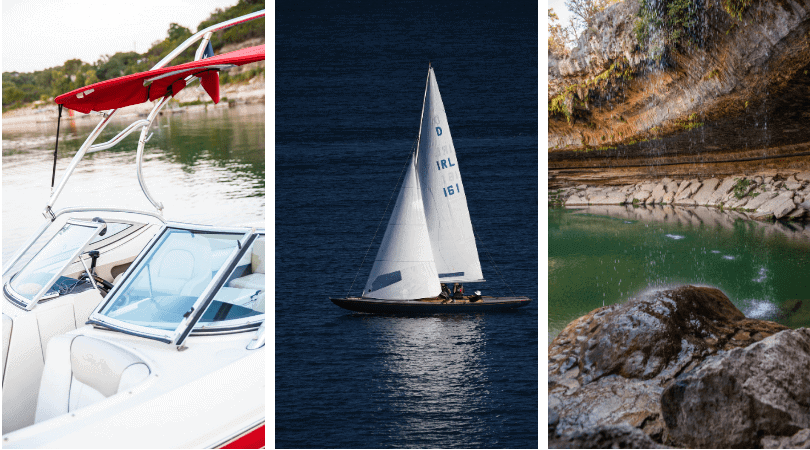 Huntsville
Dive, swim, and explore Huntsville at these Texas water spots. Blue Lagoon is nothing like you've ever seen before if you haven't had the chance to travel abroad and visit the tropics. Visitors are welcome on a first-come-first-serve basis with priority given to divers, so if you're just looking to swim, try to get there early to ensure you'll be able to experience it for yourself. Lake Conroe has kayaks for rent and paddling trails that are gingerly covered in fog during the fall. Not to mention Huntsville State Park and Sam Houston National Forest where you can hike, fish, and spend time near the water.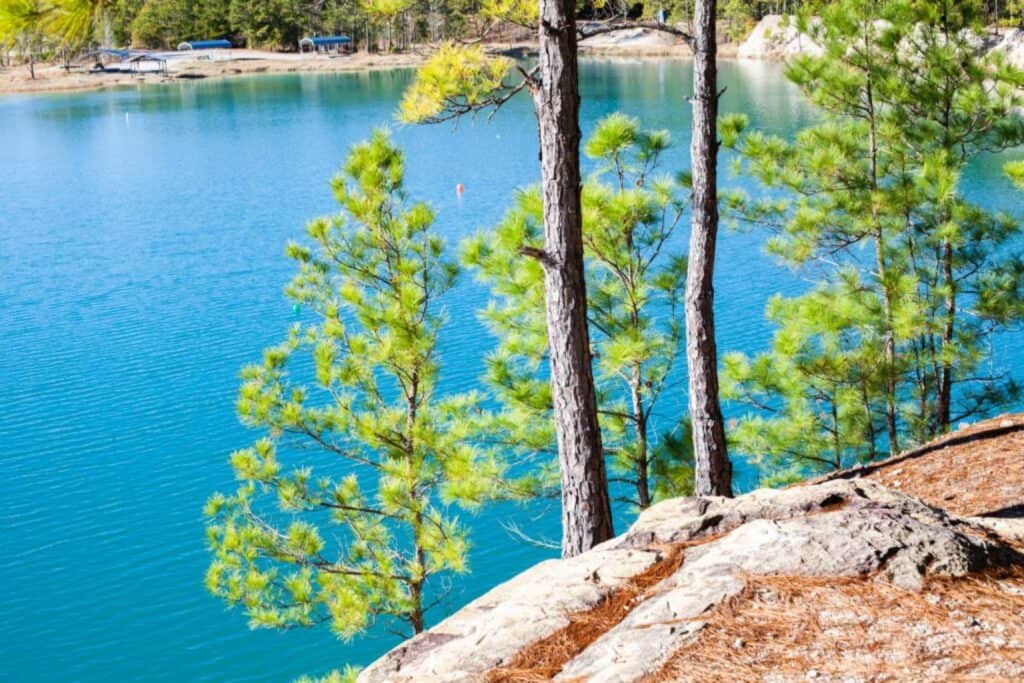 Paradise Canyon: Castroville
Escape to Castroville this summer and enjoy an afternoon along the Medina River at Paradise Canyon. Swimming, fishing, kayaking, and canoeing are at your disposal. This is a great place to bring your family and friends together for a riverside BBQ or a simple picnic. Simply reserve a spot online. Keep an eye out for their next live music event under the Iron Tree Pavilion!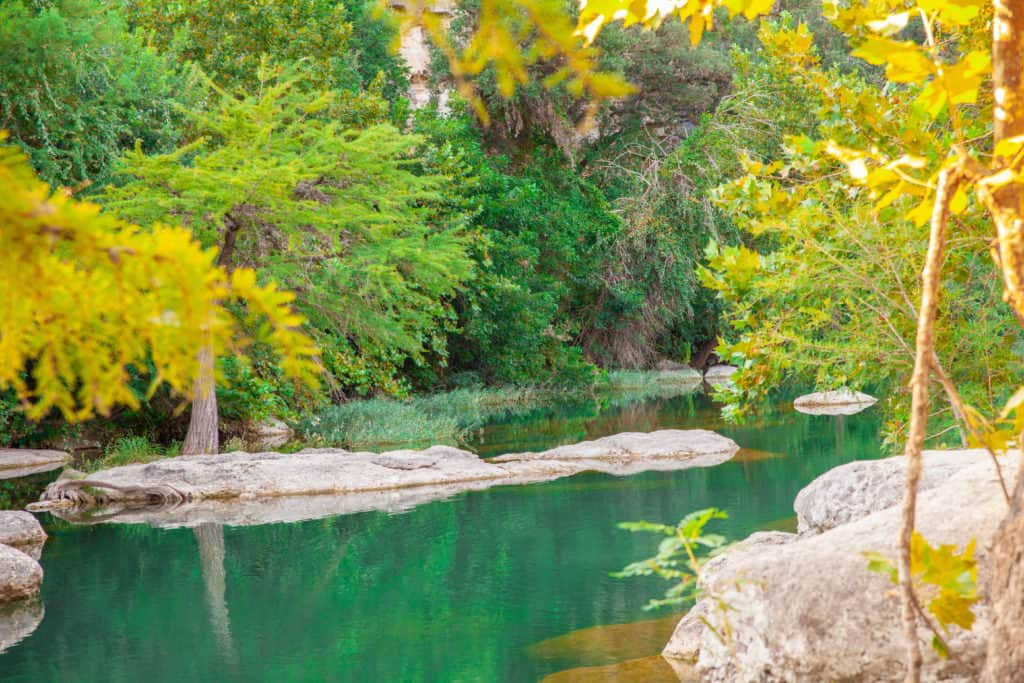 Port Aransas
Port Aransas can make your dreams of lounging on a private island come true! Build sandcastles and look for jumping dolphins on the beaches of San Jose Island. Then, simply hop back on the ferry that travels back and forth to the mainland every hour. Fish on the South Jetty while you listen to the waves crash around you. Maybe you'll even get lucky and catch a glimpse of a turtle too! The coast will be your playground with bikes for rent that are perfect for exploring the long stretches of beach. Float the endless ocean on a pirate-themed cruise by Red Dragon Pirate Cruises, which caters to both children and adults alike. The actors aboard put on an interactive and comedic show with plenty of space (and drinks) for the adults to have plenty of fun too. This is also the perfect spot to search the ocean for even more dolphins!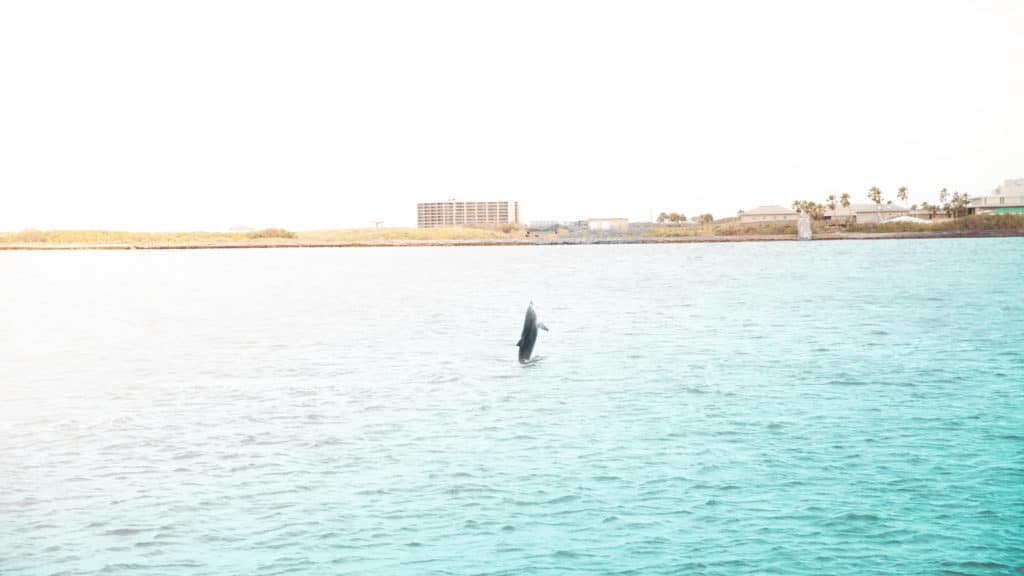 Corpus Christi
Similar to Port Aransas, Corpus Christi is a seaside Texas town with plenty of vacation water spots to enjoy. It's also one of the top spots in the US for windsurfing, so whether you want to relax on the water or enjoy something more adventurous, there is definitely something for everyone looking for a Texas water vacation.
Galveston
Sometimes it's easy to forget just how many beach towns we have in Texas and how each one is different in there own way! With some incredible beachside resorts looking over the water, like the San Luis Resort, you get the comfort of crystal clear waters while still enjoying beach views. While not quite a water activity, hanging out at Pleasure Pier over the water is some of the most fun! Galveston also has fun shipwrecks, adventure boat rides, dolphin tours and more on the water.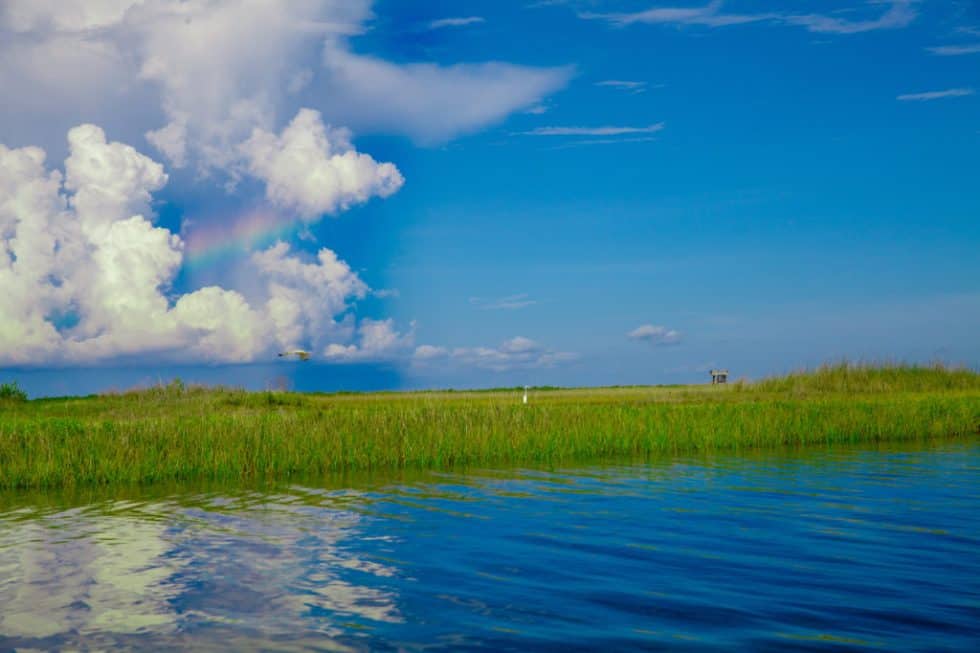 Marshall
Caddo Lake just outside of Marshall makes for an incredible scene. If you can make it early in the morning, you catch the reflection of the water that acts as a mirror. We love going kayaking and seeing all the wildlife, like otters and birds.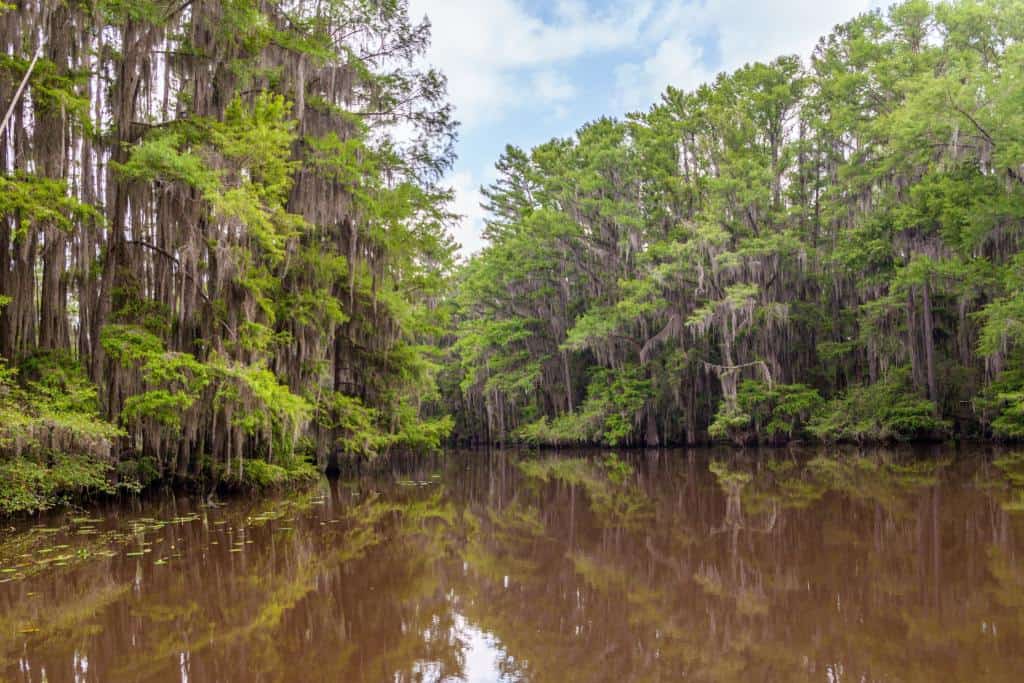 Spicewood
Krause Springs in Spicewood, TX is just a short drive from Austin and home to 32 springs, as well as both a man-made and natural pool that feed into Lake Travis. Sit under the waterfall that rolls into the spring water below and douse yourself in the cool water. Take advantage of your summertime freedom and try out the swing! At the entrance of Krause Springs is a butterfly garden complete with a hammock, lawn chairs, and locally made windchimes. For the leisurely floaters out there, make sure to bring your own innertube since you cannot rent one on site. There is, however, a station to inflate them. There is also an entrance fee and only cash is accepted.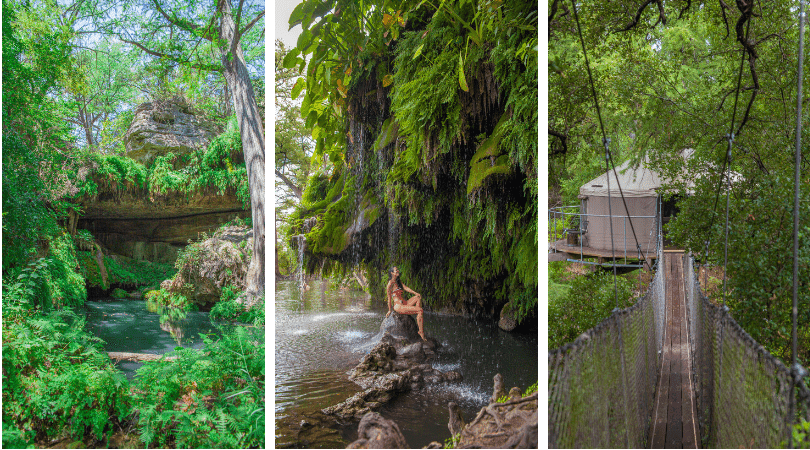 New Braunfels
New Braunfels is one of those ultimate Texas water-based vacations. Between floating the Comal River, enjoying everything to do at Schlitterbahn, and wakeboarding at Texas Ski Ranch, you can spend every day doing a new fun water activity.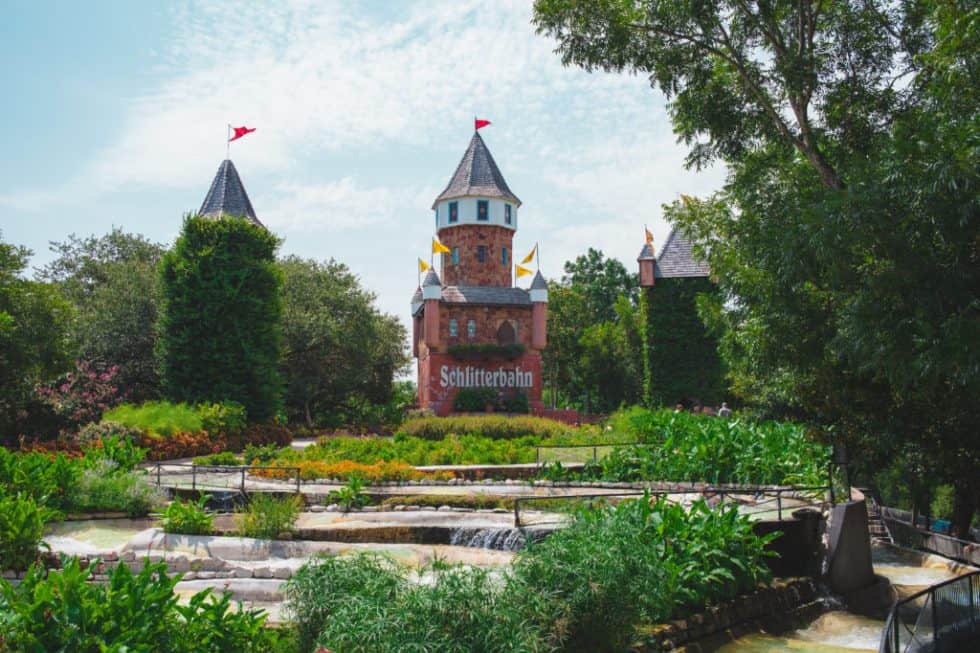 San Antonio
San Antonio is a Texas destination with something for everyone and anytime of the year! Of course there's walking along the beautiful San Antonio Riverwalk and taking a cruise, but there's also swimming with stingrays at Aquatica, checking out the springs at San Pedro Springs Park, or visiting one of the beautiful resort pools, like the Hyatt Regency Lost Pines.
Glen Rose
Go for a swim and discover dinosaur fossils at Dinosaur Valley State Park in Glen Rose. Additionally, Glen Rose also has Big Rocks Park, which is a fun river filled with big rocks!
Dripping Springs
With a name like Dripping Springs you know there's bound to be some amazing water spots (and also some great distilleries). Visit the famous Hamilton Pool. Just make sure to get a reservation months ahead of time as this place is quite popular. Afterwards, head next door to Westcave Grotto where they take you on tours to discover the relatively untouched beauty of this collapsed cavern. It's essentially how Hamilton Pool would look without human touch.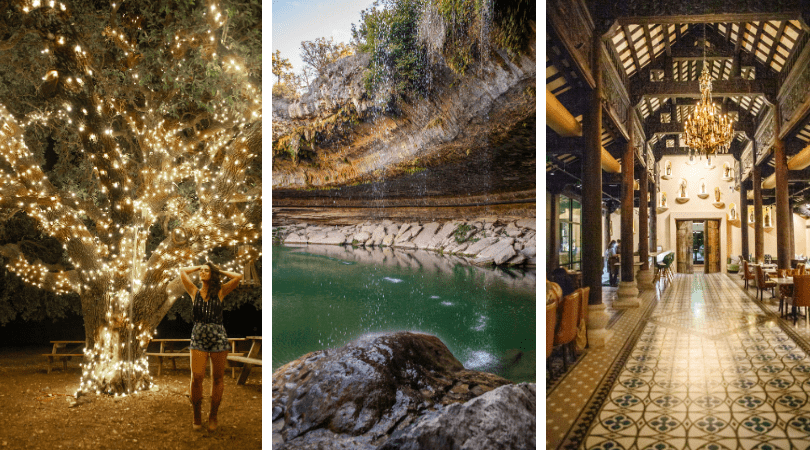 Johnson City
Johnson City is home to stunning Pedernales Falls State Park. Here you can hike Twin Falls Nature Trail, geocache, or picnic and soak up the sun along the Pedernales River.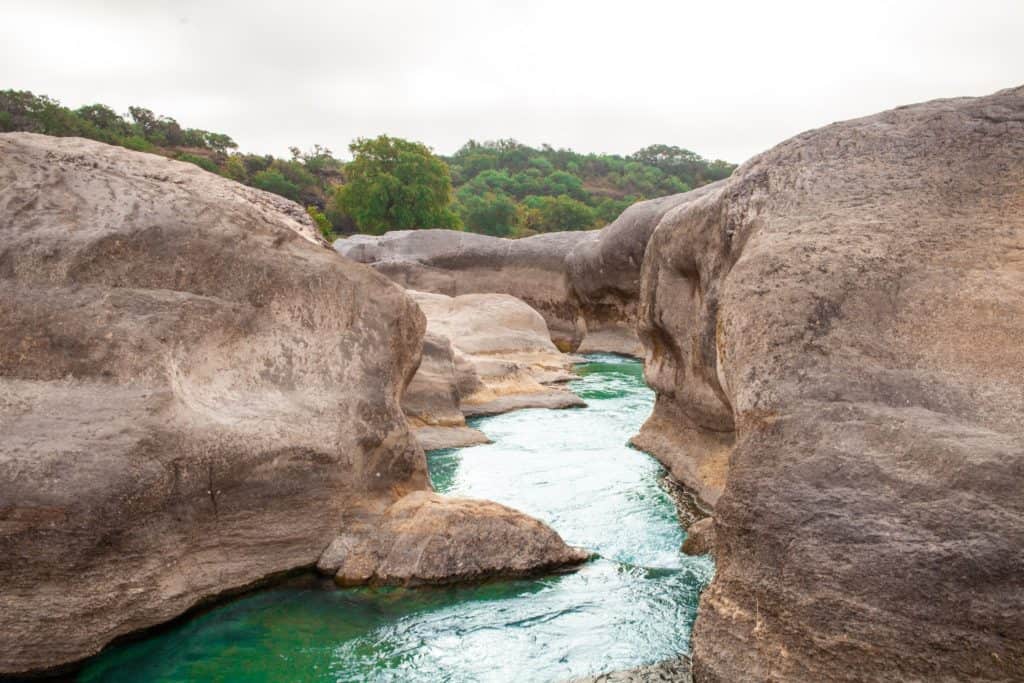 Colorado Bend State Park
Close to San Saba is another state park worth a weekend of visiting. You can take the arduous hike to Gorman Falls, a Texas wonder of its own. There are also other swimming holes in the area.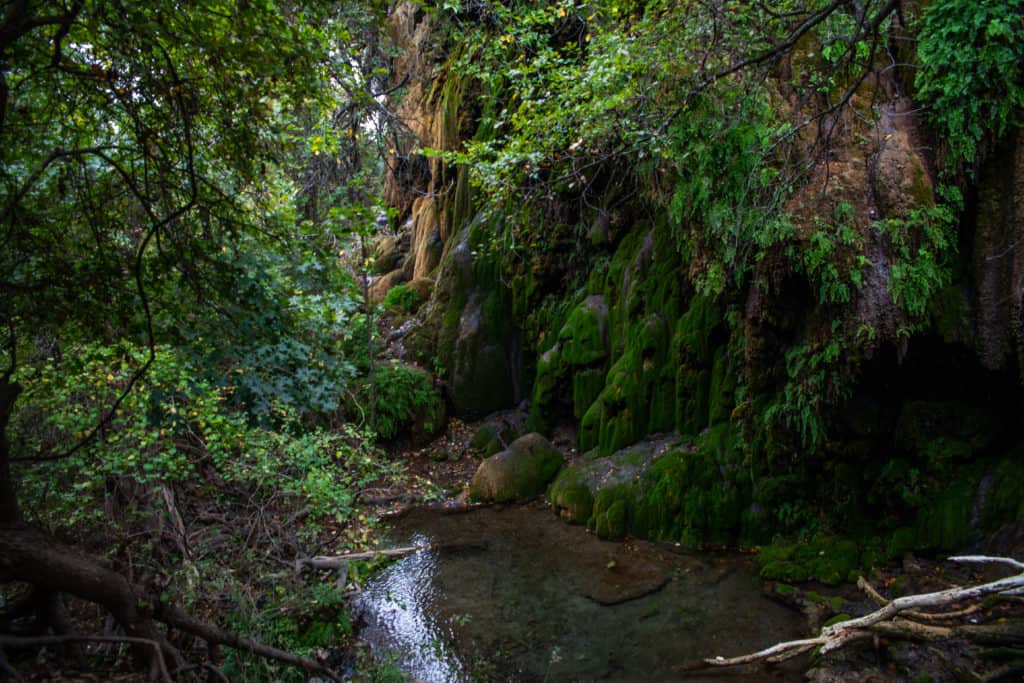 Martin Dies Jr. State Park
I'm a fan of Martin Dies Jr. State Park, particularly in the fall. The way the fog rises over the water is something so magical and serene that everyone should experience it. Grab a kayak for the water, or bring your own to get on the water and paddle through the fog, as kayak rentals do happen later in the day.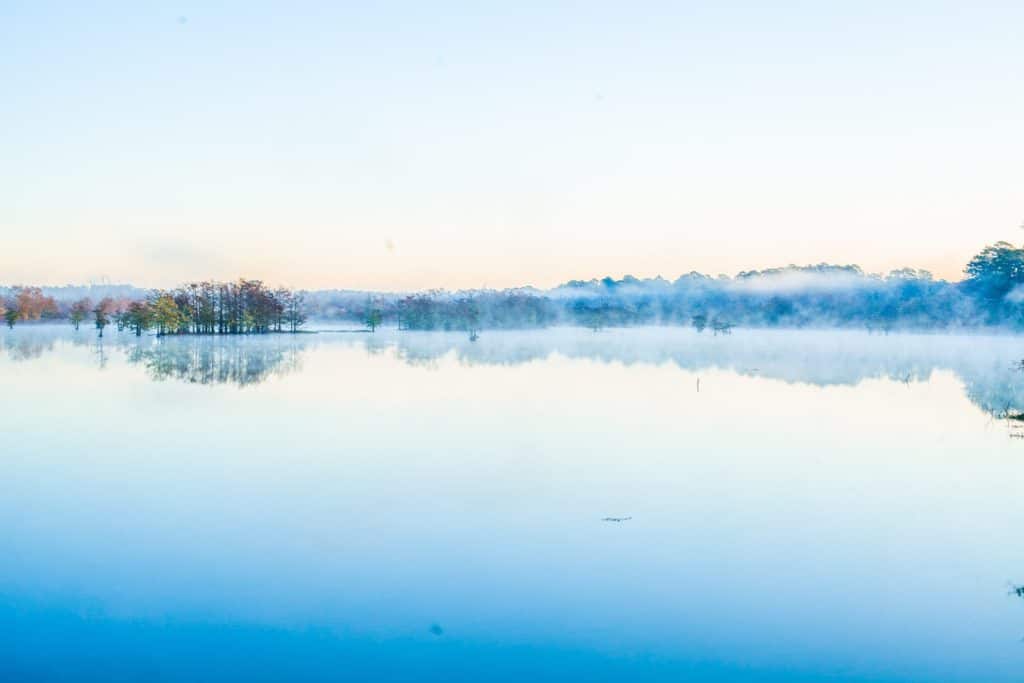 Other Texas Vacation Spots on the Water
Read this post to learn how to sail for free in Port Arthur!
College Station Adults Waterpark! Now only open to residents
Burgers Lake in Fort Worth!
Limestone Quarry Park in Frisco TX
Bluehole: Georgetown
Las Colinas Canals