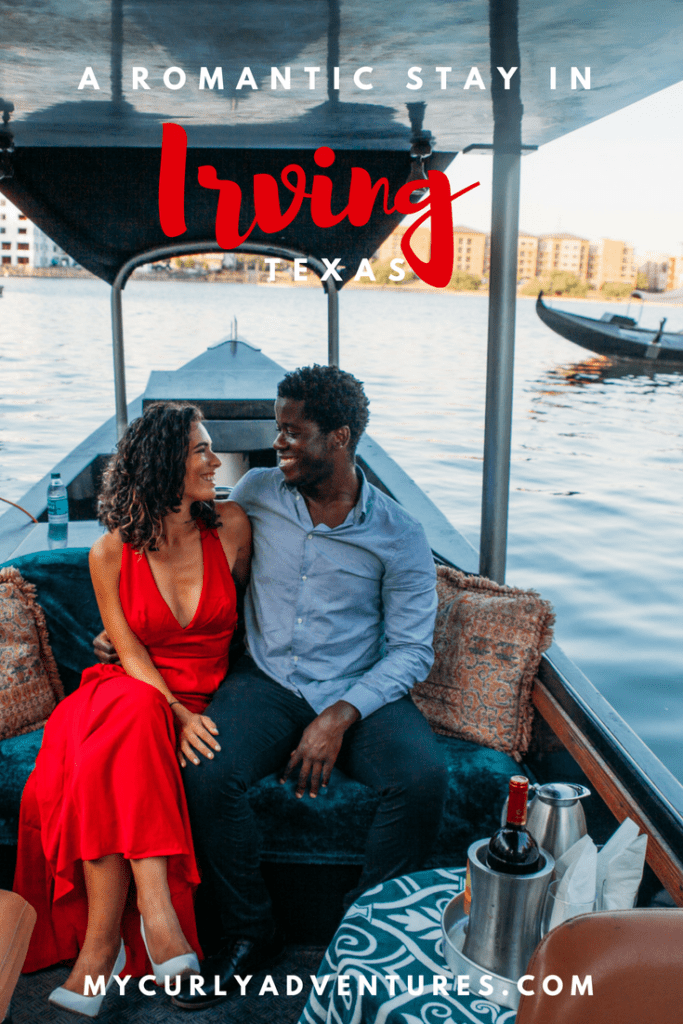 For a long time Irving, Texas has been on my list of cities to visit in DFW because of the Italian gondola cruises in Las Colinas. However, on a recent weekend trip, I learned just how many unique things to do in Irving Texas there really are! Join me on a luxurious weekend getaway in Irving where you can relax at the Four Seasons Las Colinas, go on an Italian gondola cruise, eat around the world, go to a concert and so much more! Things to do in Irving Texas is part of the Texas Travel Series, a series of Texas weekend getaways to help inspire Texans to explore all of the diverse trips you can take without leaving the state.
Things to Do in Irving Texas – Day 1
Grab Breakfast at Big State Fountain and Grill
Go back in time to the days of Elvis, juke boxes, and milkshakes at Big State Fountain and Grill. Big State Fountain and Grill has existed since the 50s although it originally served as a drugstore and ice cream shop. Kids used to come here to order milkshakes and listen to music on the jukebox. Now you can come and do pretty much the same in addition to eating diner classics like pancakes, burgers, and of course shakes (we won't blame you if you order one after breakfast!). Don't forget to shop for some old time gifts and candies while you're there. The owners have done a great job of transporting you back to the 50s and even the candies and gifts are the items that they remember being able to pick up as kids on their way home!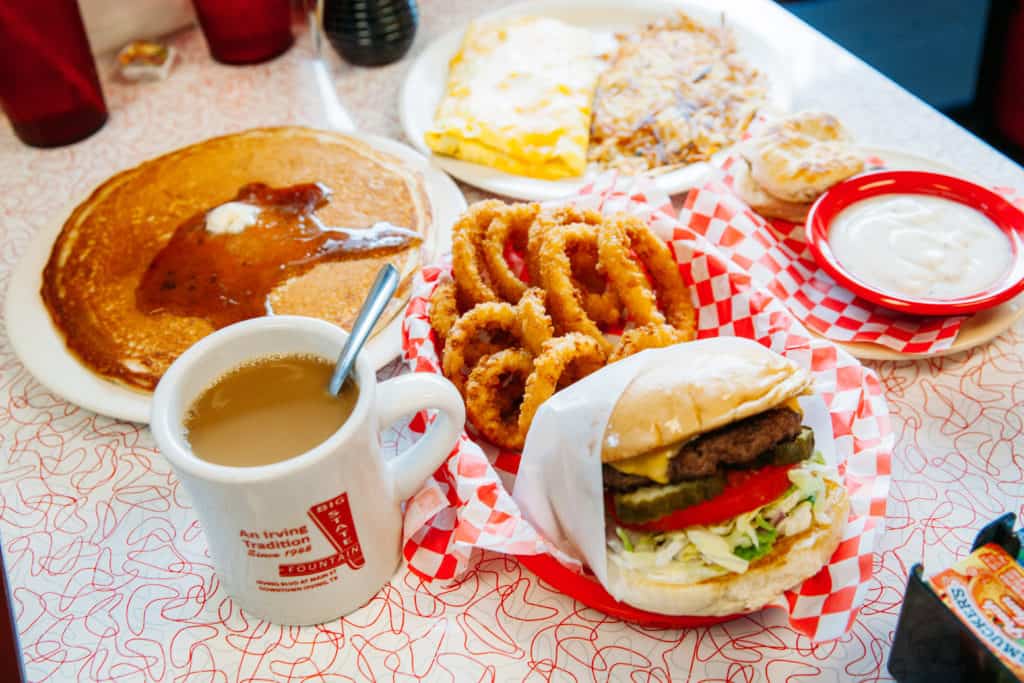 Jump Ahead 10 Years at the Ruth Paine House Museum
On the outside, the Ruth Paine House looks like any typical home in the 60s. However, walking inside this house is where you will learn more about the Kennedy assassination and how the hospitality of one woman entangled her in a tragedy.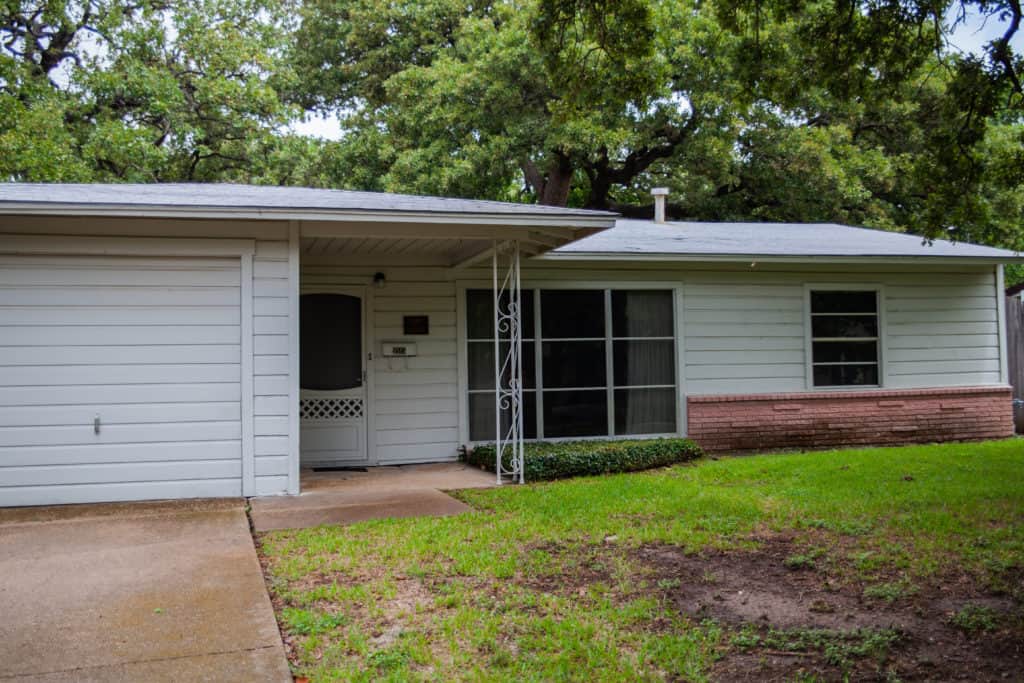 Through holograms, a recreation of the house, and the stories of Ruth Paine, we gain more insight into the Kennedy assassination. Ruth Paine was a normal woman who met Marina and Lee Oswald and let Marina and her daughter live with her. Lee Oswald stayed over at Ruth's house the night before the assassination. Walking through this restored house takes you back in time and you get to connect with the people's stories in a way I did not expect. Make sure to make a reservation ahead of time.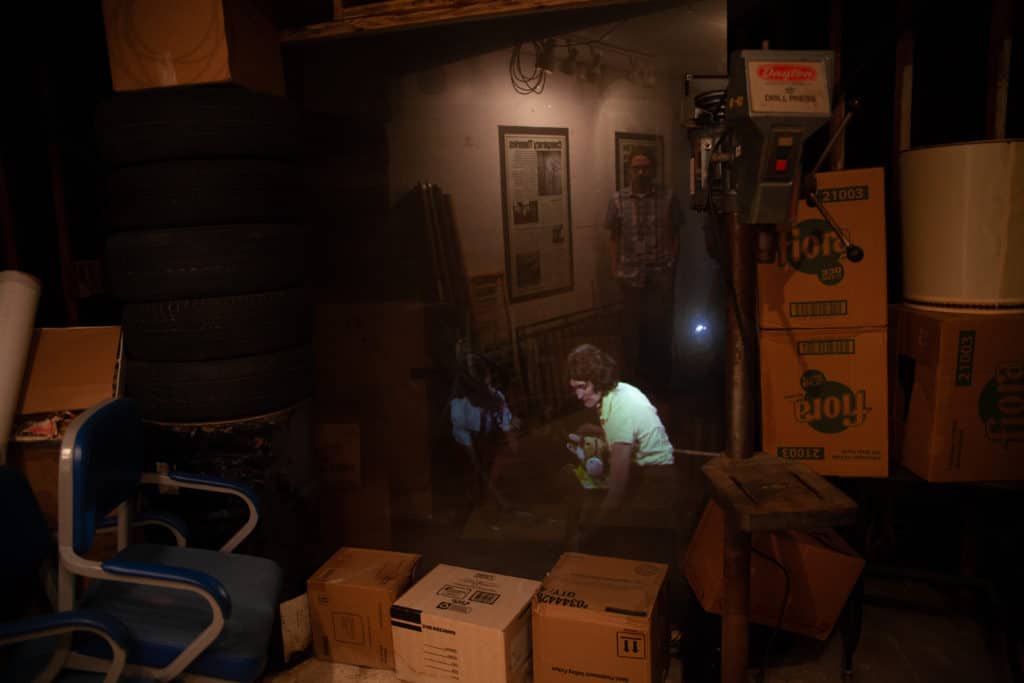 Dine Diversely Around Irving
Irving boasts one of the top 10 most diverse zip codes in the US. This means that you could eat your way around the world in this small town! There are so many unique restaurants featuring cuisines that you don't typically see, such as Nigerian, Peruvian, Moroccan, Nepali, Filipino, and more! We decided to check out some of the smaller mom and pop type restaurants for some authentic food and did our own food tour! You can follow along on our tour or create your own! I recommend you bring several people so you can share platters!
Practice Your Spanish and Eat Lomo Saltado at El Tesoro Restaurant
As soon as we walked into El Tesoro we were greated with Peruvian artwork and a friendly Peruvian man who welcomed us in Spanish. We had small conversations in Spanish and he brought out Peruvian juices to try. The Lomo Saltado, a top Peruvian dish, was packed with flavor. It took all of our restraint to not order a second dish since we had so many other restaurants to try in Irving.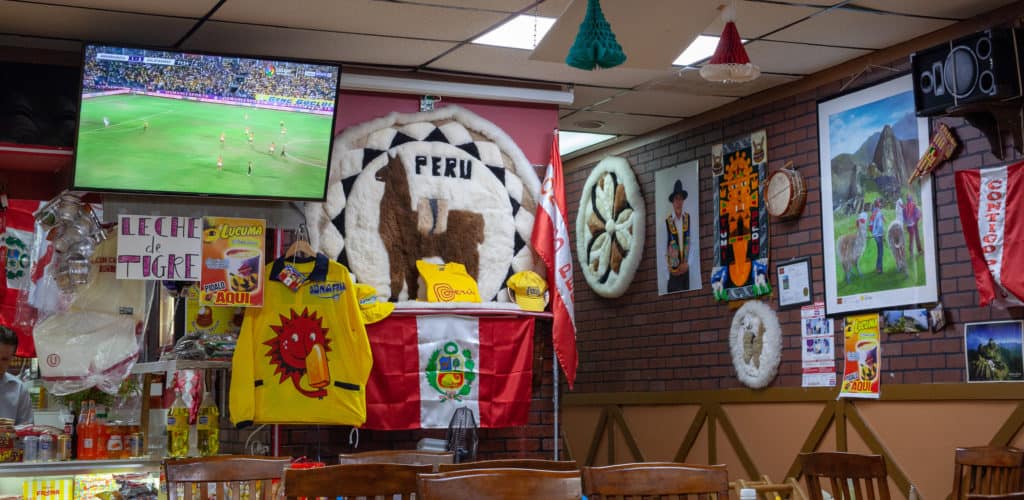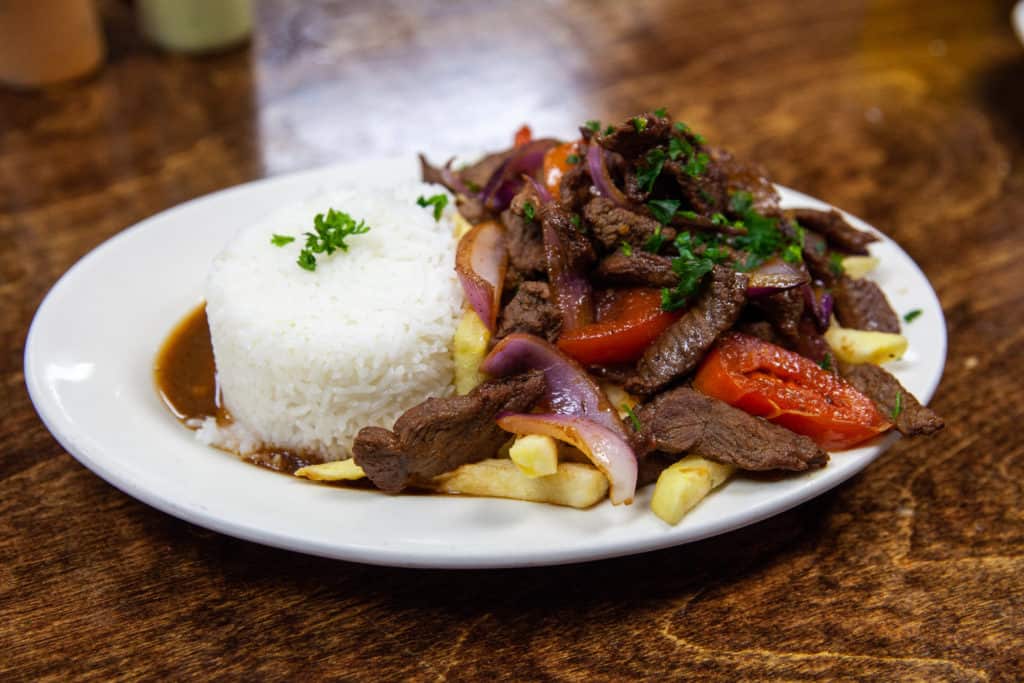 Climb to Everest and Eat Traditional Nepalese Food
And by climb Everest, I mean walk up one single stair! Either way you can say you've climbed Everest! Everest restaurant that is. I was so excited to hear of Everest just because I had never heard of Nepalese food before and could not wait to try the dishes. Nepalese food is like nothing I ever tasted with items like puffed rice and pickled vegetables, but I'm so glad I got to try it. For people who aren't too adventurous, they have momos which are basically Nepalese dumpling. For those who are more adventurous you have to try the Tash which is goat cubes!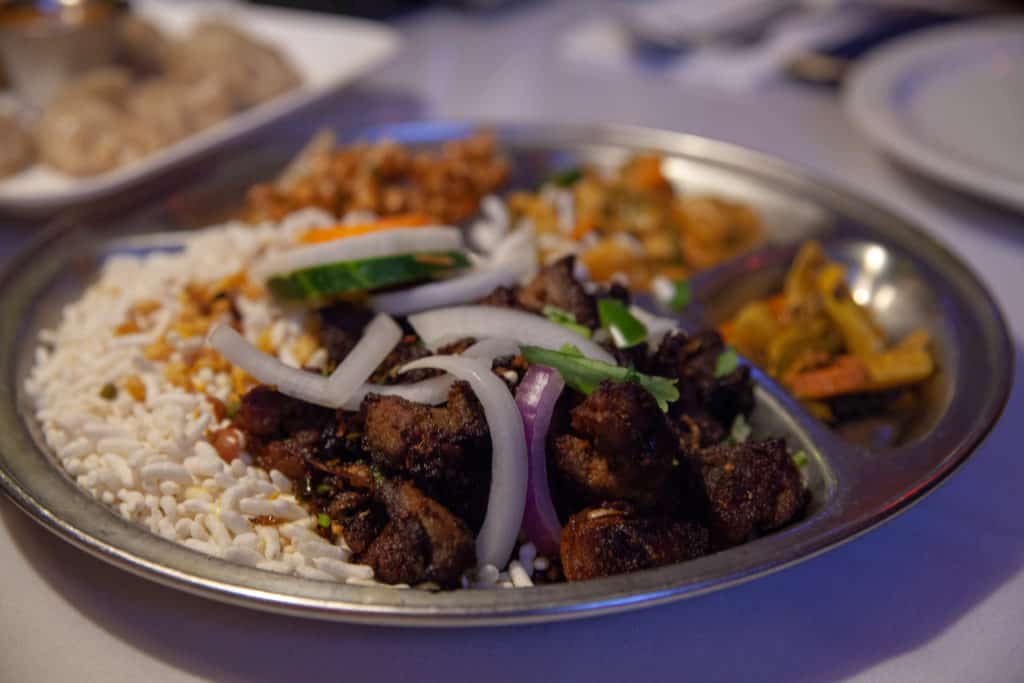 Finish with some Sweet Argentian Empanadas at Empamundo
Empamundo is an unassuming Empanada shop with a lot of flavor. They have a wall lined with bills from all over the world! We saw bills from of course Argentina, Indonesia, Mexico, and more! My favorite empanada was the guava and cheese. Empamundo was the perfectly sweet way to end our diverse dive dine around Irving! I wish we had more room to try other places but I guess I will just have to go back!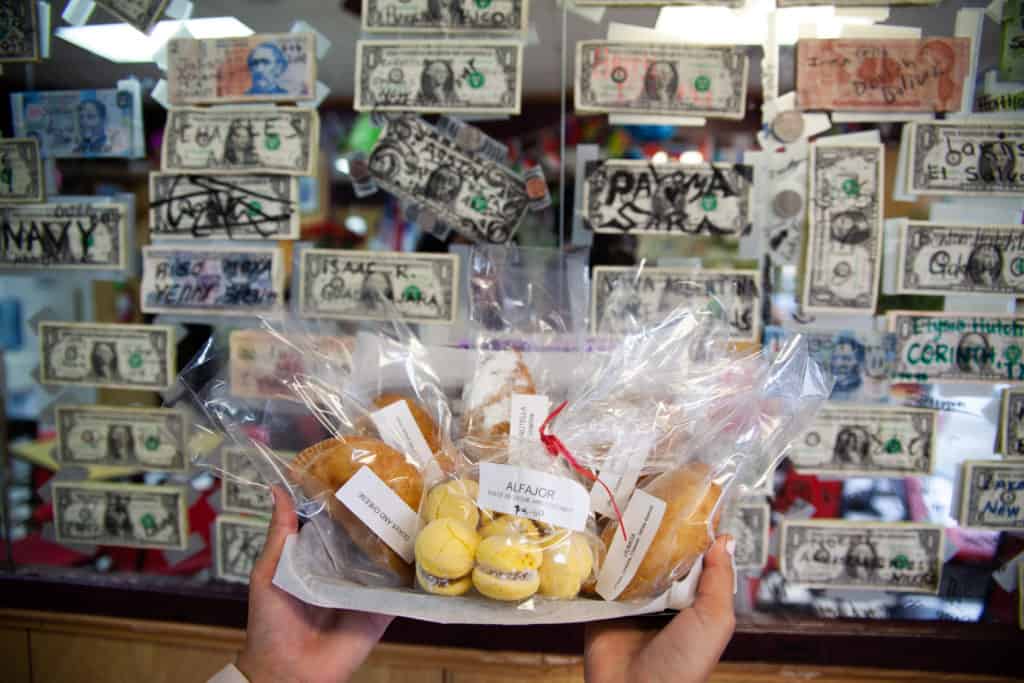 Check into the Four Seasons Resort & Club at Las Colinas
We chose to stay at the Four Seasons Resort & Club at Las Colinas so that my husband and I could have a luxury couples retreat! We joked that with so much good food on site, a luxury spa, a gorgeous pool, and so much to do that we could have spent the entire weekend without leaving! Each Four Seasons has something that they are unique for, and the Las Colinas location is known for its sport club. After all of the food that we ate, we took full advantage of the complimentary dance classes, MMA classes, and elite fitness facilities! You can read all about our experience here and book your stay here.
After checking in we enjoyed an evening of relaxing by the pool, indulging in a massage, and an amazing dinner at LAW.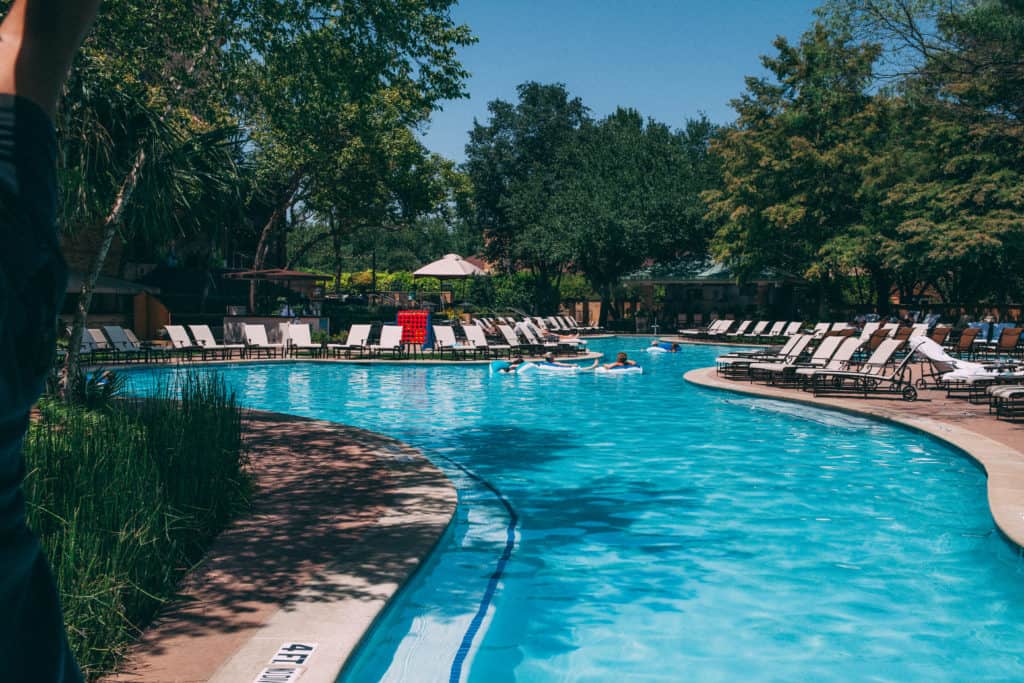 Dinner at LAW
After a beautifully romantic cruise, we enjoyed a lovely dinner at the LAW restaurant at the Four Seasons Resort. LAW stands for Land, Air, and Water and is a representation of the food itself. LAW's steaks are dry-aged for a special taste and quality. We enjoyed a steak in addition to a delicious meat and cheese platter. Head here to read more about the Four Seasons Resort and all of the good food there.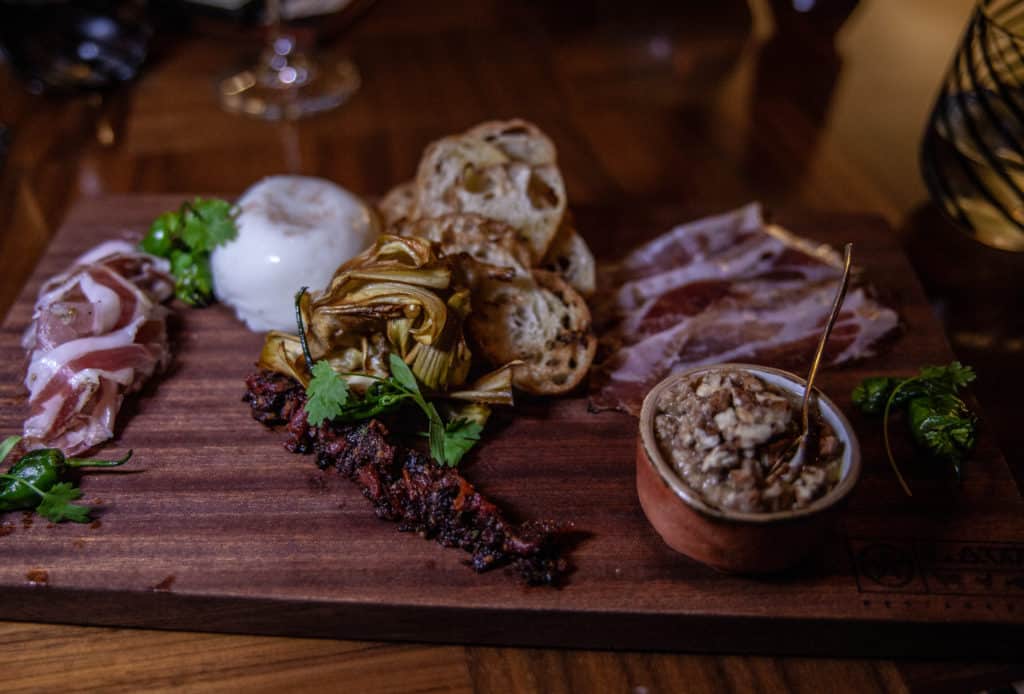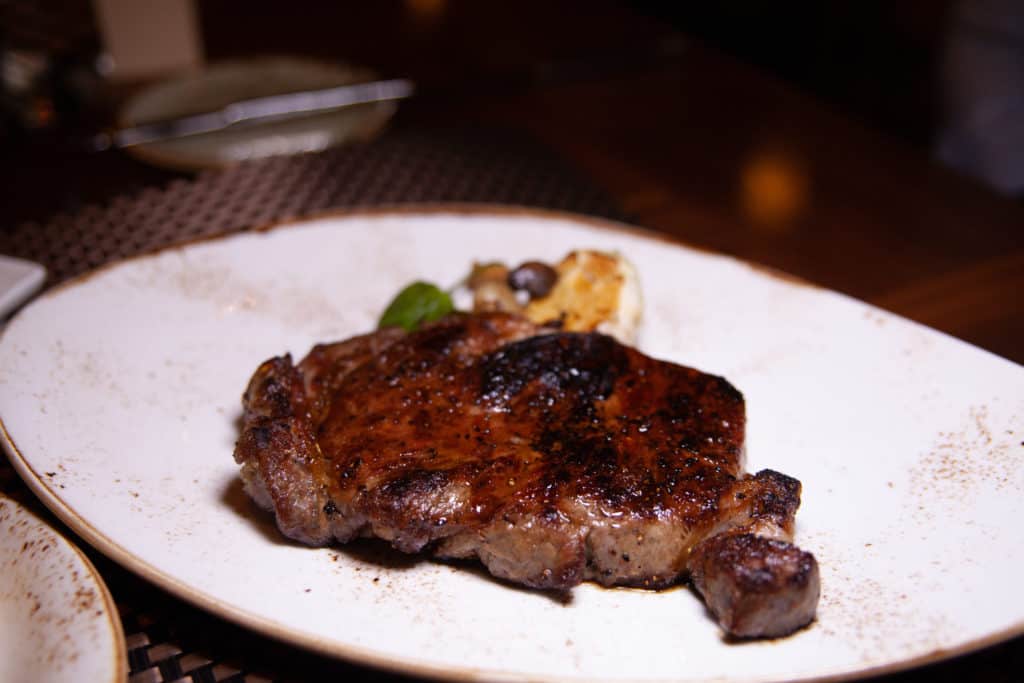 Take a Romantic, Italian Gondola Cruise
Of all the things to do in Irving Texas, one of the things I was most excited about was going on an Italian styled gondola cruise! I haven't quite made it to Venice yet, but in Irving you can get a taste of Venice on these cruises. There are all types of boats including classic old styled boats as well more modern ones.
Chief and I enjoyed a romantic evening of cruising the canals while our wonderful driver sang songs including some Italian music. If you are looking for a truly romantic experience you have to take one of these cruises. Words cannot describe what a wonderful bonding time we had. The cruises are also a great spot for proposals for anyone who is looking for a great idea. Feel free to share this with someone who is looking for a proposal idea 😉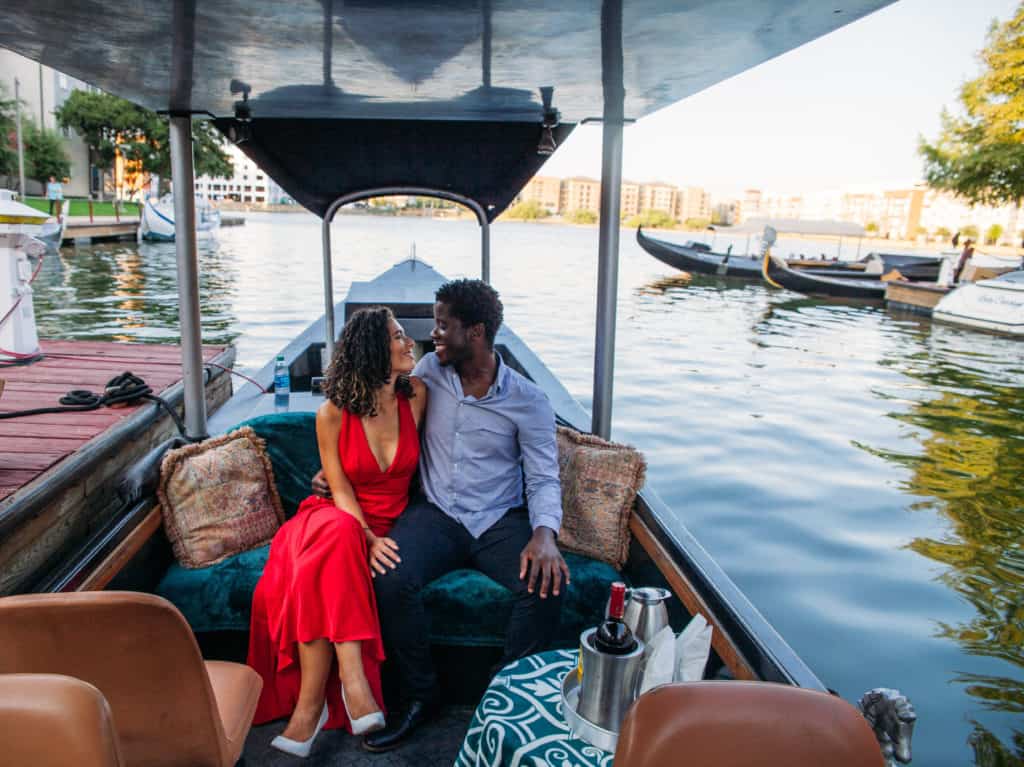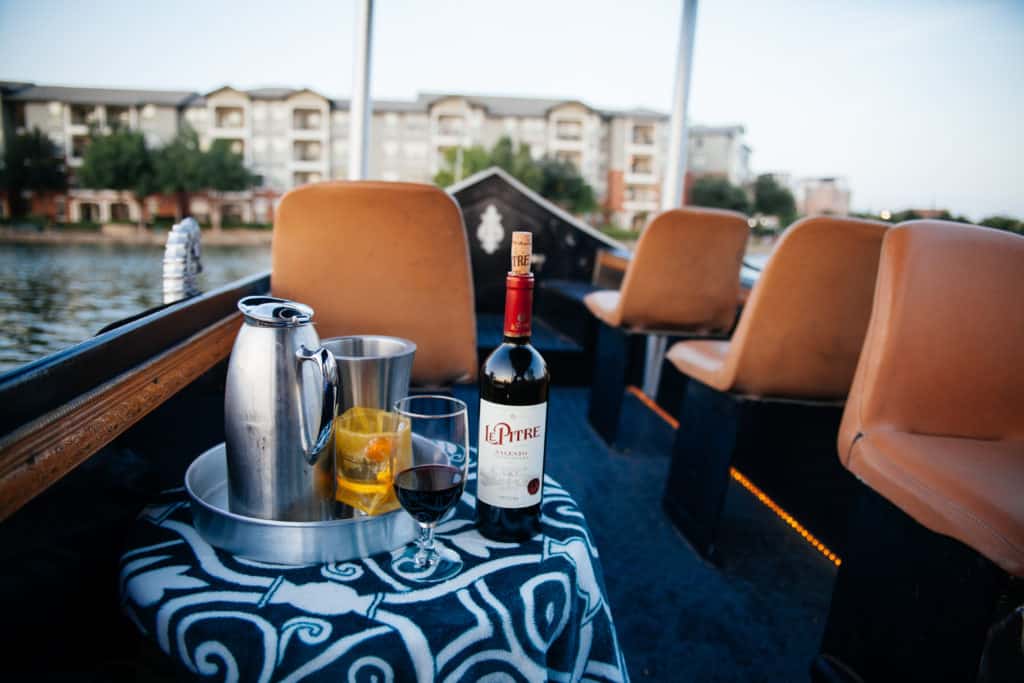 Things to Do in Irving Texas- Day 2
A Workout at Four Seasons & Lunch at the Ranch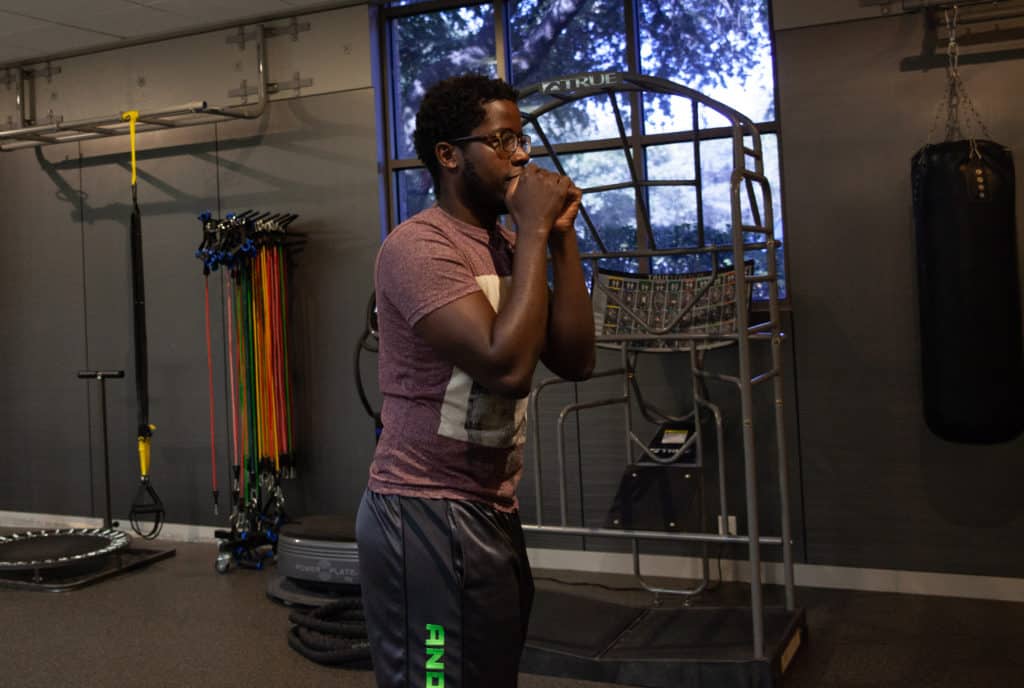 We started our day with a dance class for myself and an MMA class for my husband at the Four Seasons Resort. After working up an appetite we enjoyed a delicious spread of macaroni and cheese, BBQ ribs, and corn bread. If you have any room left at all you have to try their fried pies.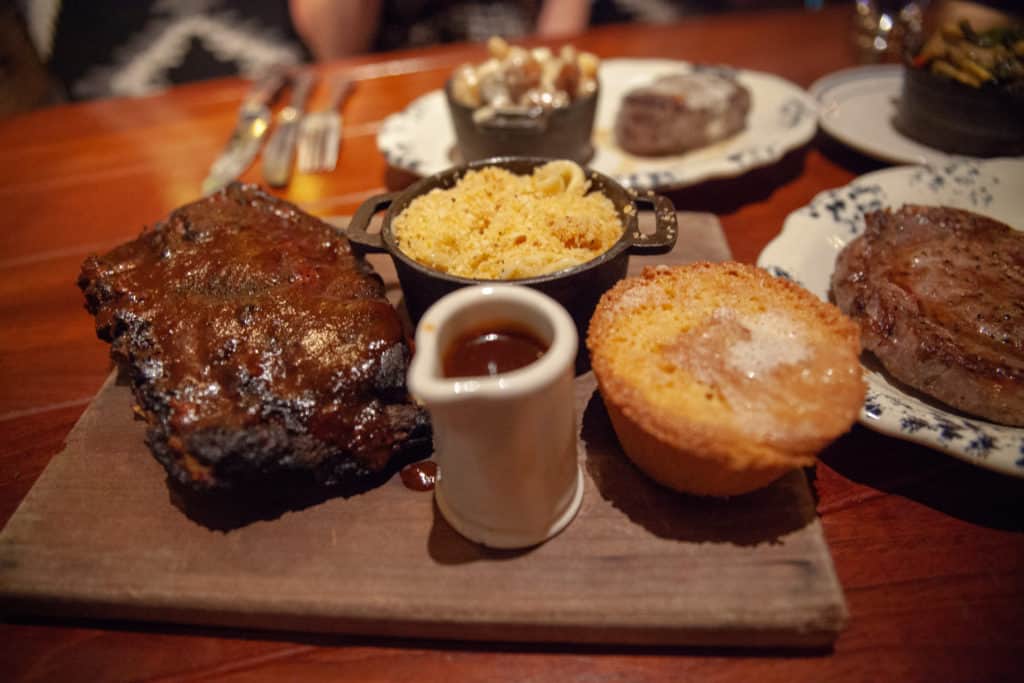 A Day at the Toyota Music Factory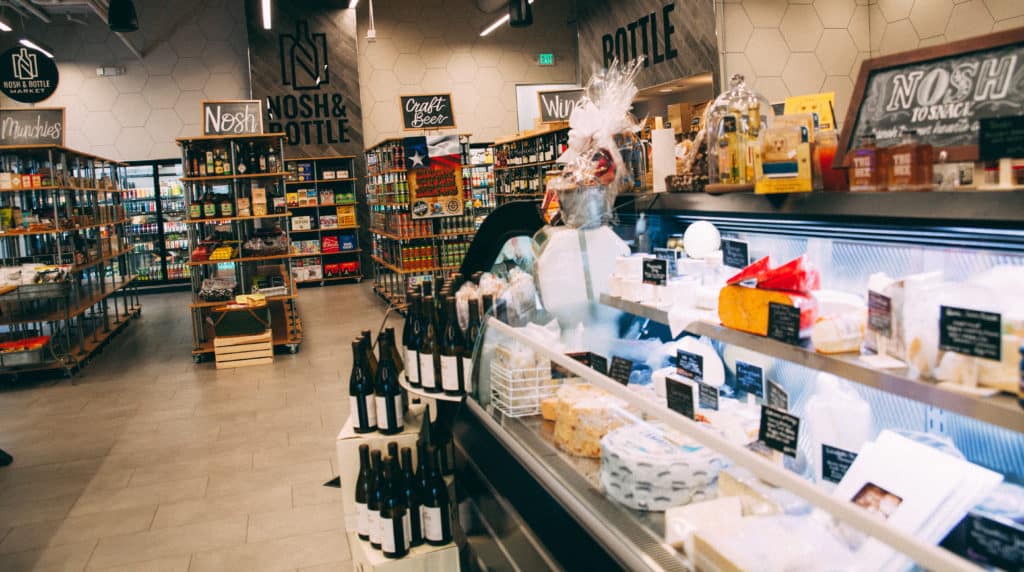 The Toyota Music Factory is a one stop shop for all things food and entertainment! We decided to relax after running all over town with a movie at Alamo Draft House. After a funny movie we headed to Nosh + Bottle for some wine, cheese, and crackers. At Nosh + Bottle you can either grab some appetizers or a full meal. They also have a wonderful breakfast in case you are around in the morning. We ordered the chef's choice cheese platter and chatted over good wine!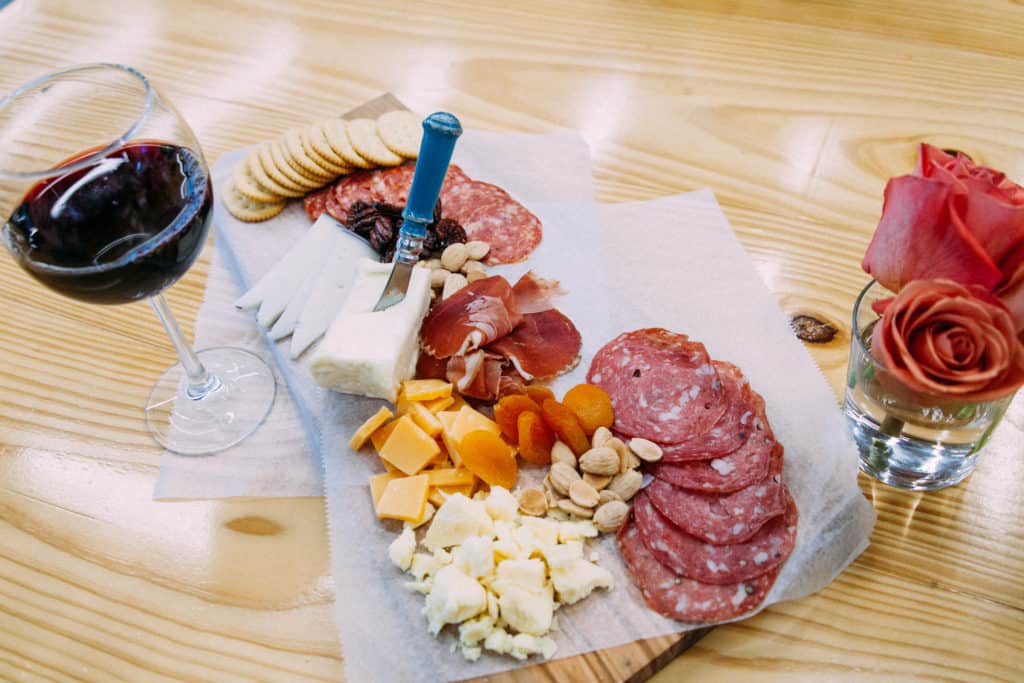 Of course we had to see a concert at the Toyota Music Factory! Sadly I was unable to bring my camera into the stadium, but I loved how modern the stadium was! Outside of the stadium there are free performances that are performed before. The stadium is gorgeous with an indoor and outdoor area. Since the weather was nice, they opened the doors to let in the fresh air. Based on the performance they can make the stadium large or intimate.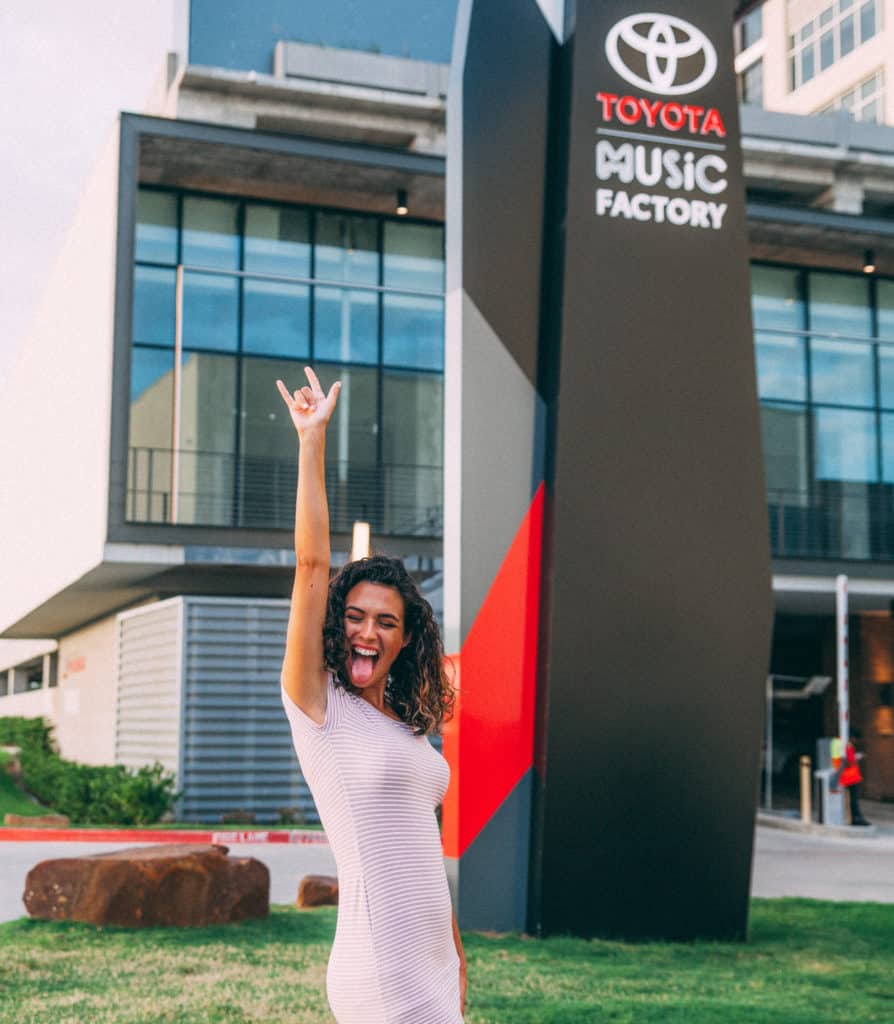 Dinner at Boi Na Braza
After a fun concert, we enjoyed a Brazilian Steak House dinner at Boi Na Braza. To say we ate good in Irving is an understatement. Boi Na Braza has an extensive salad bar, some delicious Brazilian drinks, and an endless amount of fresh cooked steaks, chicken, and pork dishes to keep our bellies full and satisfied.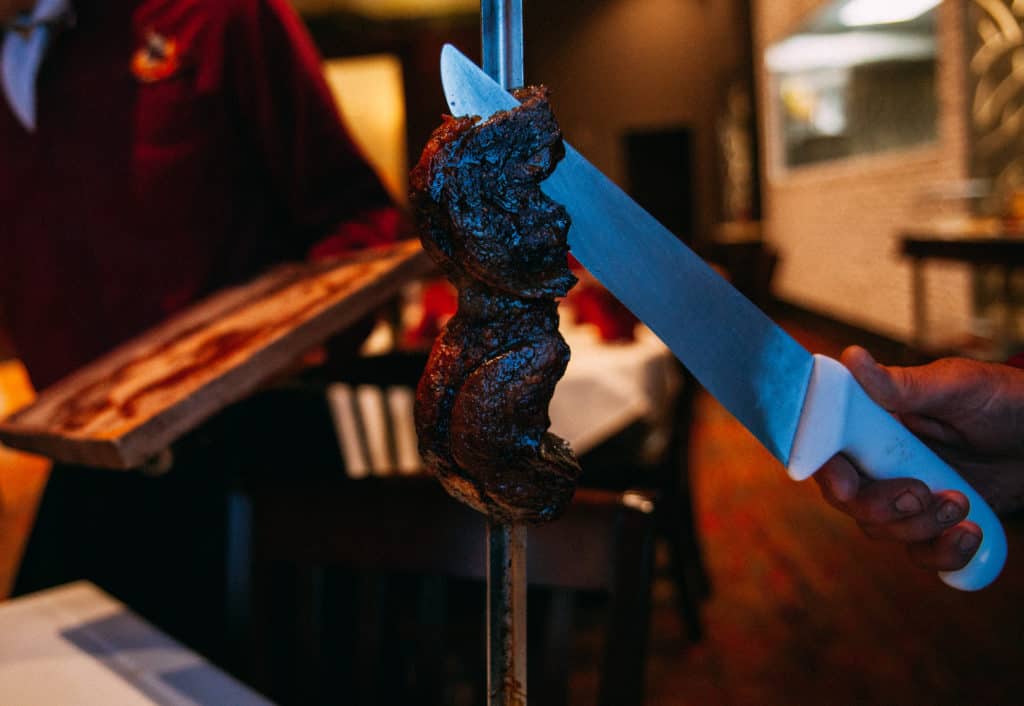 Things to Do in Irving Texas: Final Thoughts
If you have lived in DFW you've probably heard of Irving, but it's a weekend spent in this city that helps you appreciate all of the things there are to do in this city. While Irving may be connected to DFW, it is a stand-alone destination for a weekend getaway. It also makes the perfect weekend retreat with romantic cruises dinners, and the gorgeous Four Seasons Resort.  There really are so many unique things to do in Irving and if you're looking for a weekend trip, I hope Irving is on your list! You can book your stay here.
If you enjoyed this guide, please consider following along on Instagram.
After planning a trip to Irving, here are some other fun Texas destinations to add to your list:
Our first video recap of our trip! Let us know how we did!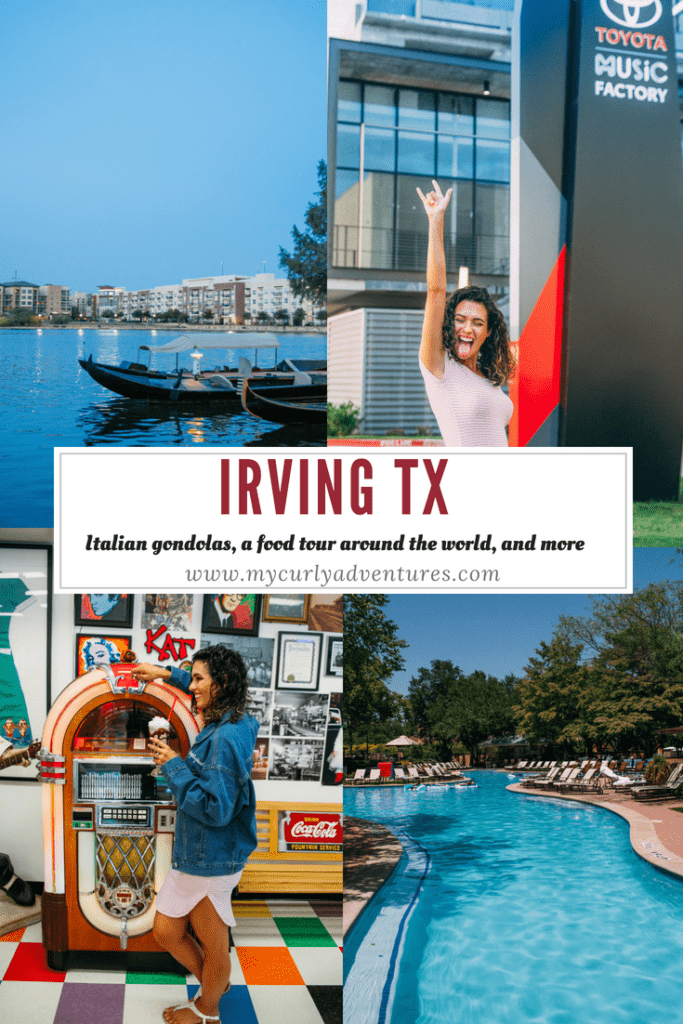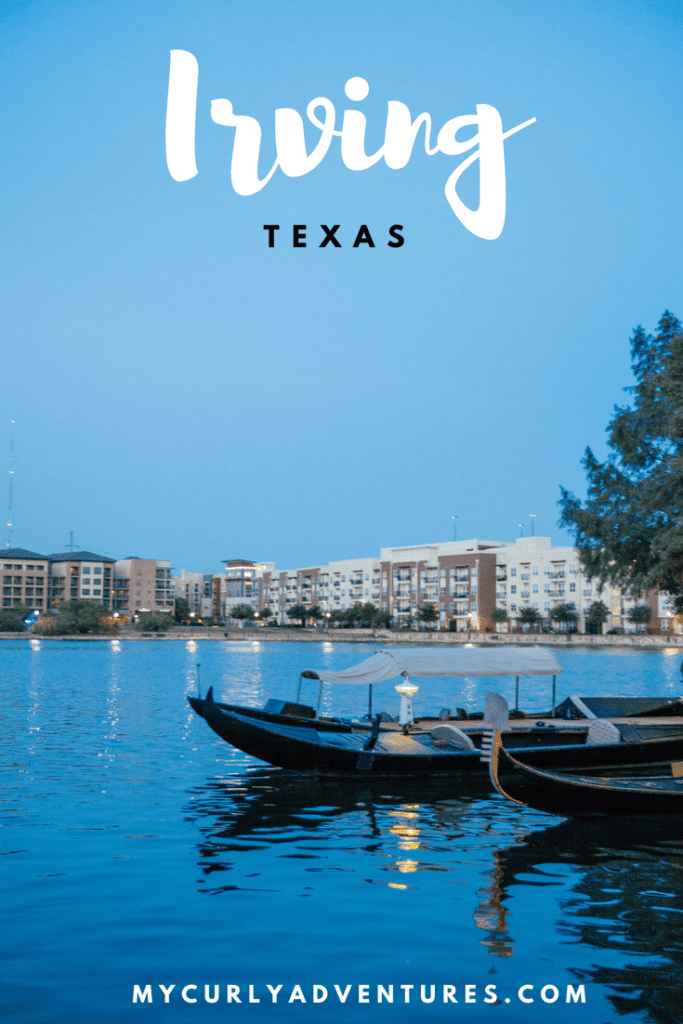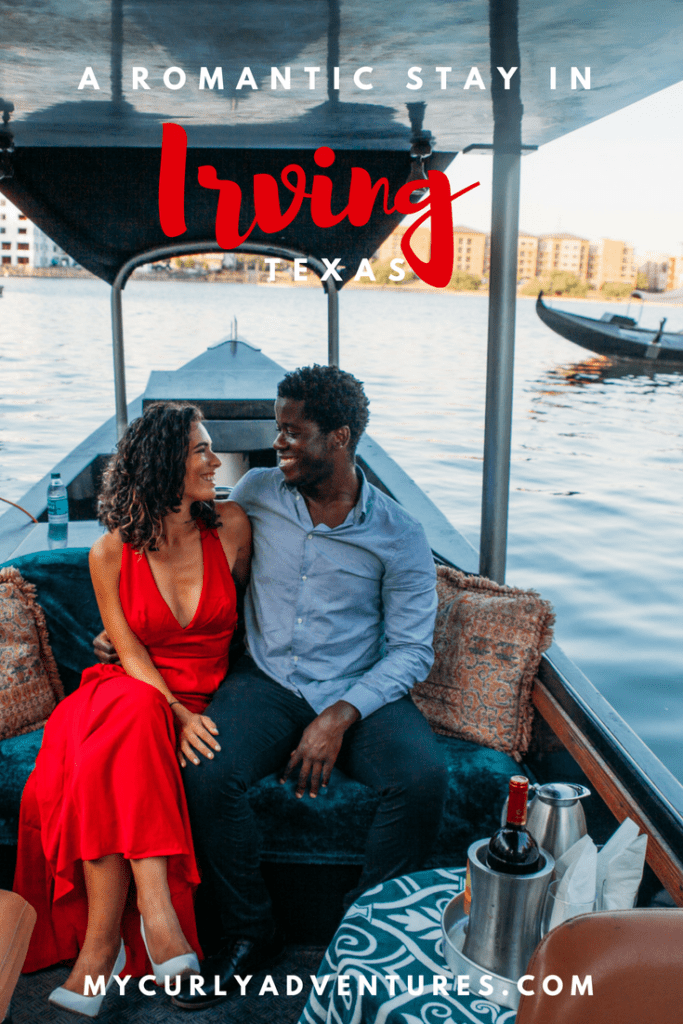 Thank you VisitIrving and the Four Seasons Hotel for hosting my stay. As always all opinions are my own.