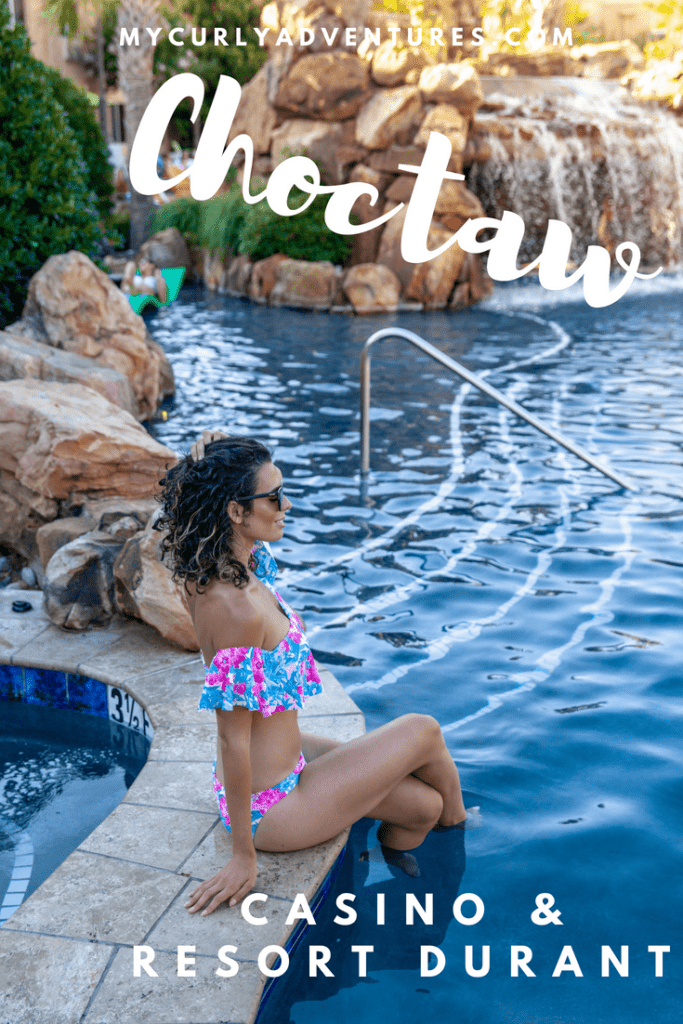 Just an hour and a half away from Dallas is Choctaw Casino & Resort-Durant in Oklahoma, your ultimate weekend getaway! With such a quick drive, I avoided the hassle of the actual "travelling" part of travel and went straight into vacation mode! I grabbed some of my gal pals for a weekend of relaxation, lots of pool time, and some casino fun! One thing I didn't expect was how much there was to do there. Below I've share my review of Choctaw Casino & Resort-Durant. You can book here.
Choctaw Casino & Resort- The Rooms
Always the most important part right? While at Choctaw Durant we stayed on the 12th floor of the Grand Tower. I loved that you were just an elevator's ride away from all of the action. When we first arrived we were met with complimentary valet and bellhop! This is how we start vacation- absolutely no work at all! At all times the staff were nothing but friendly. Our bellhop took our bags up to our room, filled our ice bucket and did not leave until he was certain that we were completely taken care of.
The room itself was spacious and came with large windows for plenty of sunlight. We had a view over the resort and Oklahoma fields. The plush bed meant a good night's rest. The room also came with a mini-fridge and a tv. The walk-in shower was definitely a highlight of the bathroom. They also have the Spa Tower for even more modern details.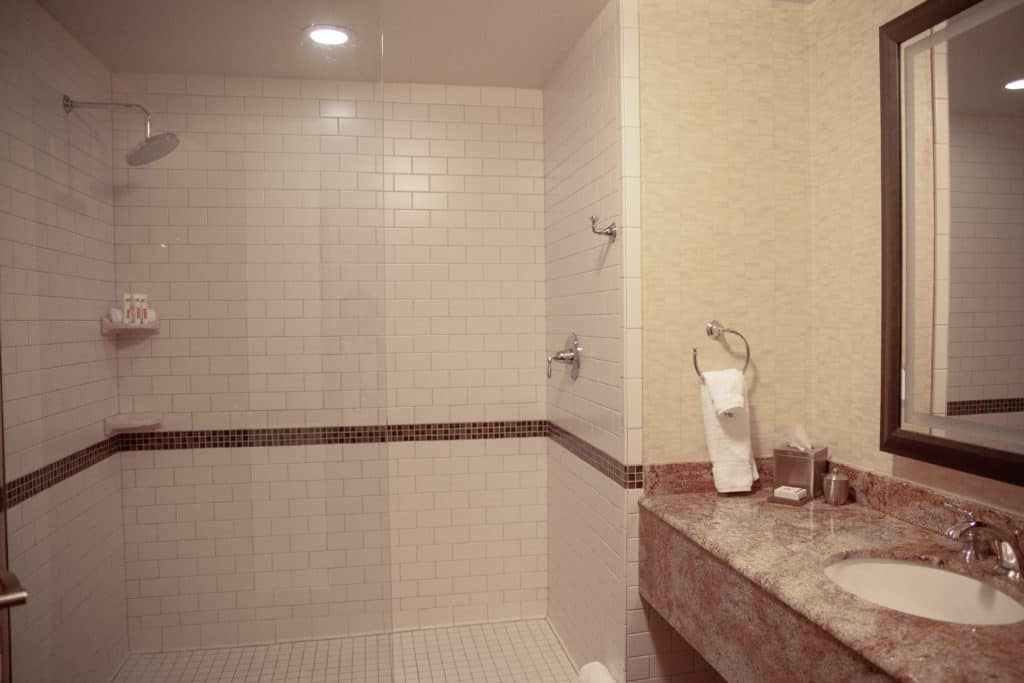 Choctaw Casino & Resort- The Fun
Choctaw Casino has something for everyone. I loved that we never had to get in our car to drive to experience anything. Our three days were not enough to bask in everything there was to do, but I did write a comprehensive list of everything you can do here. However, I'm going to share my absolute favorites below.
Choctaw Casino & Resort Durant Spa
What is a relaxing girls getaway without a trip to the spa? Between a deep tissue massage that melted months of pain away, a refreshing facial, and a glamorous mani/pedi package, all of us opted for a different spa experience. During my deep tissue massage my therapist asked about any pain points and I told her about my shoulder pain (the curse of the cellphone era!). She worked through my pain points with just the right amount of pressure to reduce muscle soreness and work through some MAJOR knots I was experiencing. As women we tend to carry tension in our shoulders and I recommend Choctaw as a must do spa experience. As someone who is constantly on the go, this massage set the tone for making sure I was relaxed throughout the rest of the day. Next time I visit I plan on trying the Himalayan salt stone massage!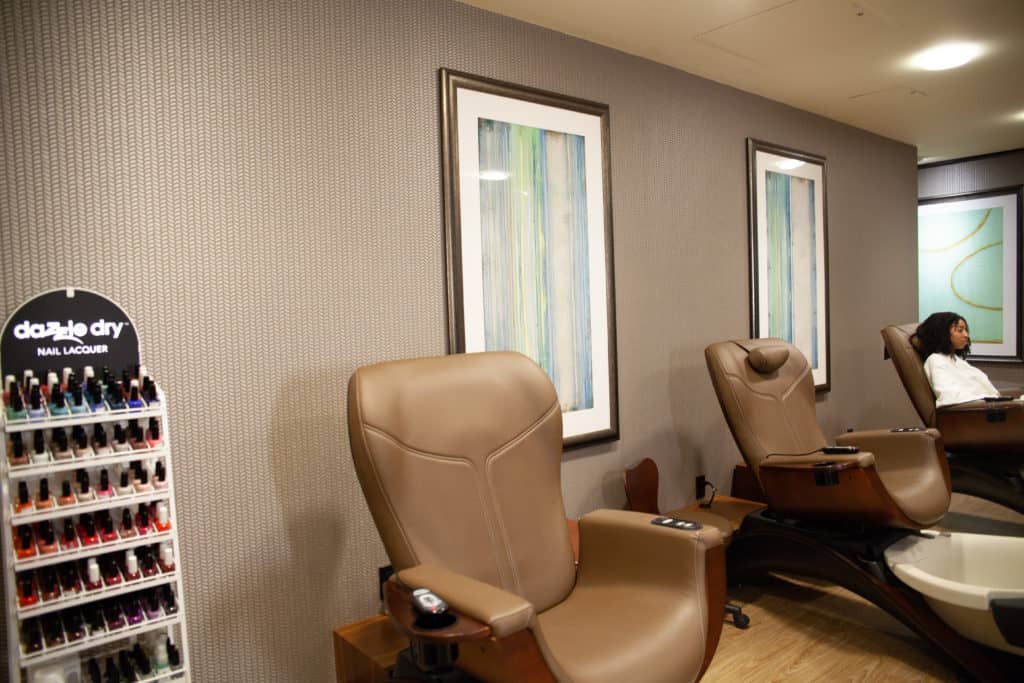 While I did not personally get a mani/pedi, one of my girlfriends did. You sit in some amazing massage chairs throughout a foot soak, deep scrub, and cute nails! I relaxed in the massage chairs and talked to my friend while waiting for my appointment. Dolly was the nail tech and as shown throughout the rest of the resort, was an absolute joy. The people truly make an experience and Dolly was friendly while asking about our trips and making us feel at home. Maybe it's the Southern charm, but the staff throughout the resort make you feel like you've known them for a while.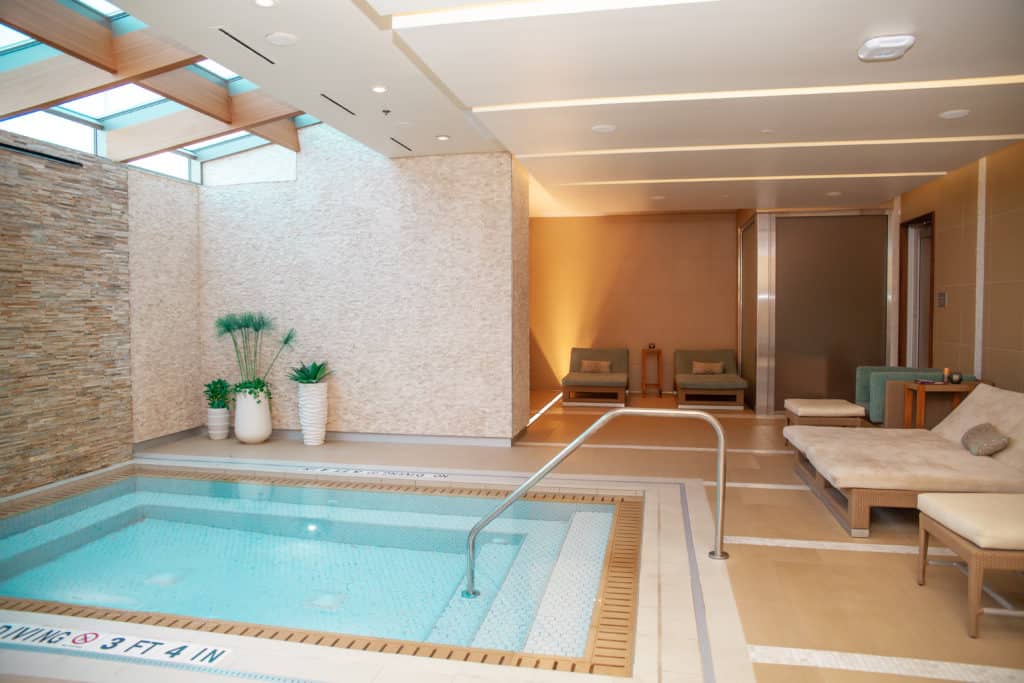 The spa is pretty large! The women's locker room contained a steam room and hot tub. There is also a public mineral pool where you can soak in all of those good for you minerals. It's apparent that they pay attention to every detail, from the softest spa robes I've ever experienced to different infused waters in every corner of the spa, I never had to worry about a thing. We easily could have spent the entire day here, but there was still so much to do!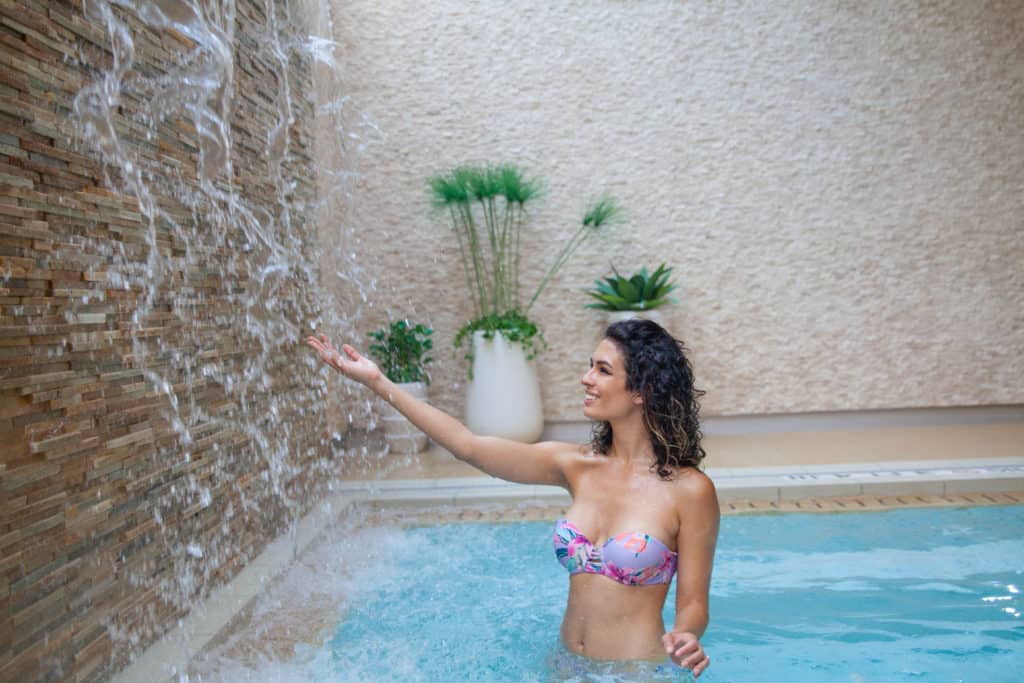 Choctaw Casino & Resort Durant Pool
I counted 4 swimming pools: 2 adult pools, 2 swim up bars, 2 waterfalls, 1 indoor pool, and at least 4 hot tubs! Yep, I'm in paradise! There was definitely no shortage of pool here! They could name this place Choctaw Pool Resort!
Usually when visiting hot tubs and pool waterfalls, I find they are filled with kids or adults. However, there were so many that we enjoyed many moments of peace (despite the fact that the hotel was sold out one of the nights). I could say more, but I will let the picture talk for themselves!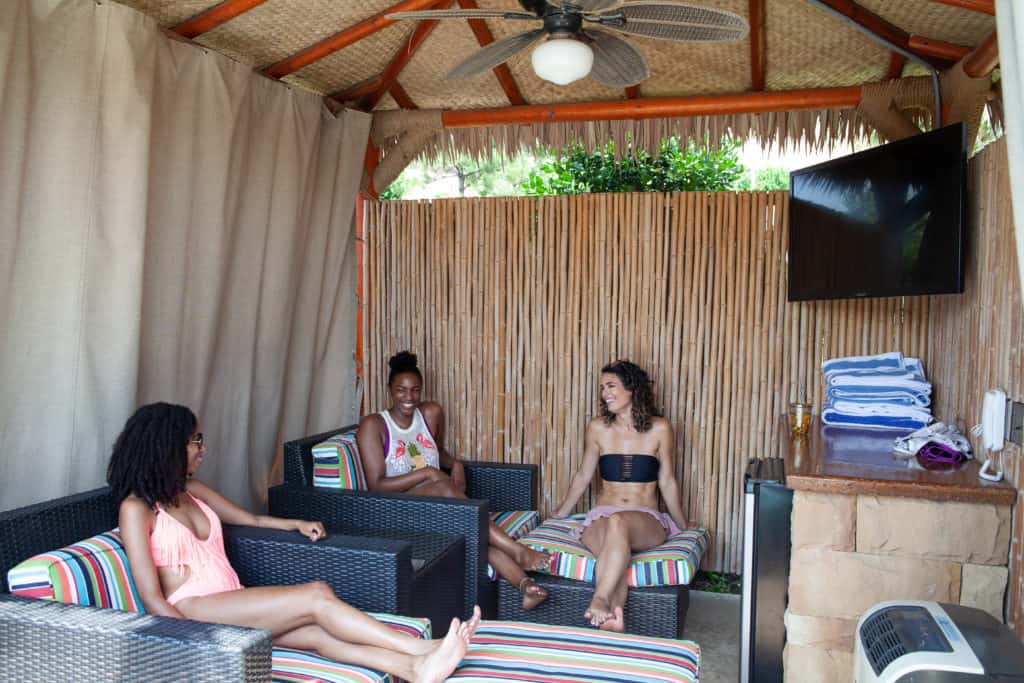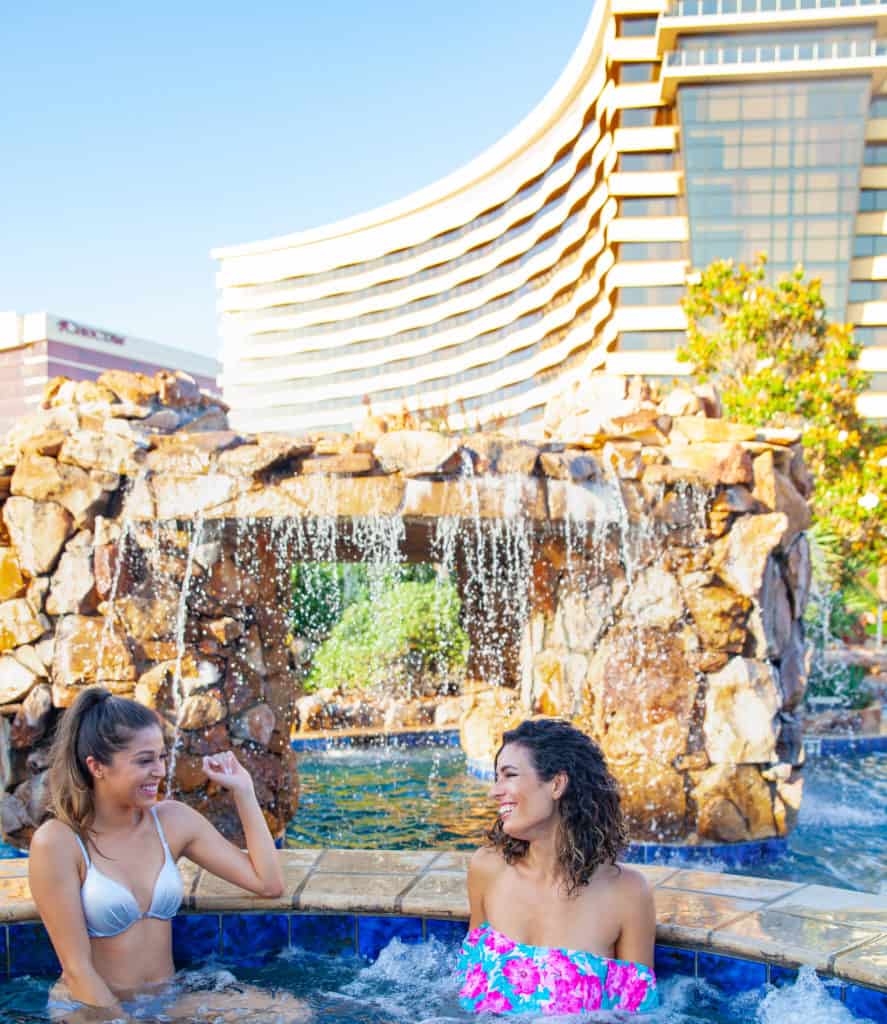 Choctaw Casino & Resort Durant Casino
Got some lady luck on my side! This was my first time playing casino games! It was overwhelming to see how many machines with flashy lights (Wheel of Fortune, the classics, Ellen, Willy Wonka, and more) there were. We got dressed up and spent our time hopping around the prettiest ones and even came out with some money!
For people who don't want to be around smoke there is a sizeable non-smoking section.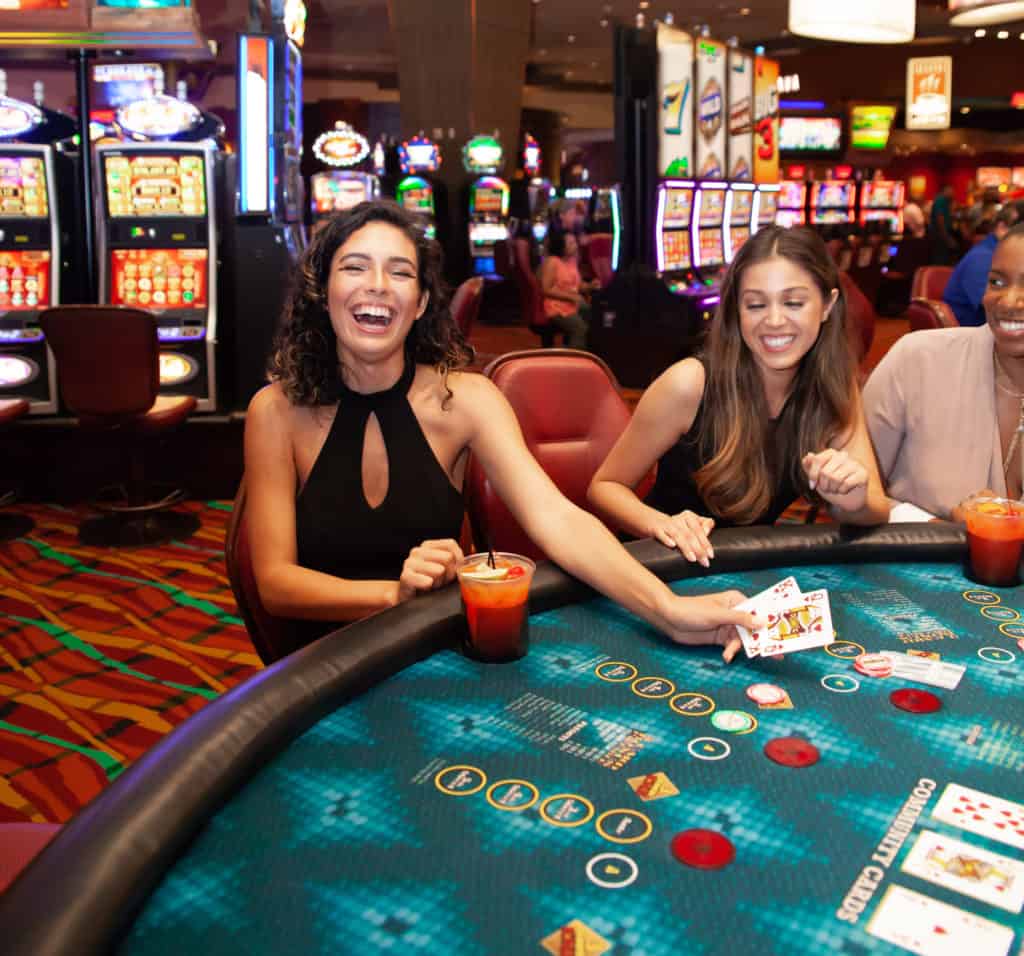 I didn't have any experience at the tables. However, I found an empty table and they walked me through the basics! While the slots were fun, I have to say the table games were the best! I found my luck there and enjoyed the little bit of strategy. If you've never played before do not be discouraged-the staff are there to help!
Like I said, there was so many other things to do: Bowling, movies, two-stepping, concerts, bull-riding, and more. Head here to see everything to do at Choctaw Casino & Resorts Durant.
Eating at Choctaw Casino & Resort Durant
Finding something to eat at Choctaw was hard… Because there were so many options! And their gift shop has mozzarella sticks! Coolest gift shop in my experience! Choctaw has the classic comforts such as Papa Johns, Subway, Smashburger, and Starbuck's coffee. They also have their own creations like a bologna shop (apparently an Oklahoma specialty), a sports bar, a bakery, and my two favorites: 1832 Steakhouse and Butterfields Buffet.
1832 Steakhouse is an a la carte steakhouse with an extensive wine list, an upscale environment, and a great selection of steaks small and large! It's a come as you are environment, but we love any chance to dress up so we took full advantage of it! The food was freshly made so give some time for service, but they serve you plenty of bread to keep you occupied!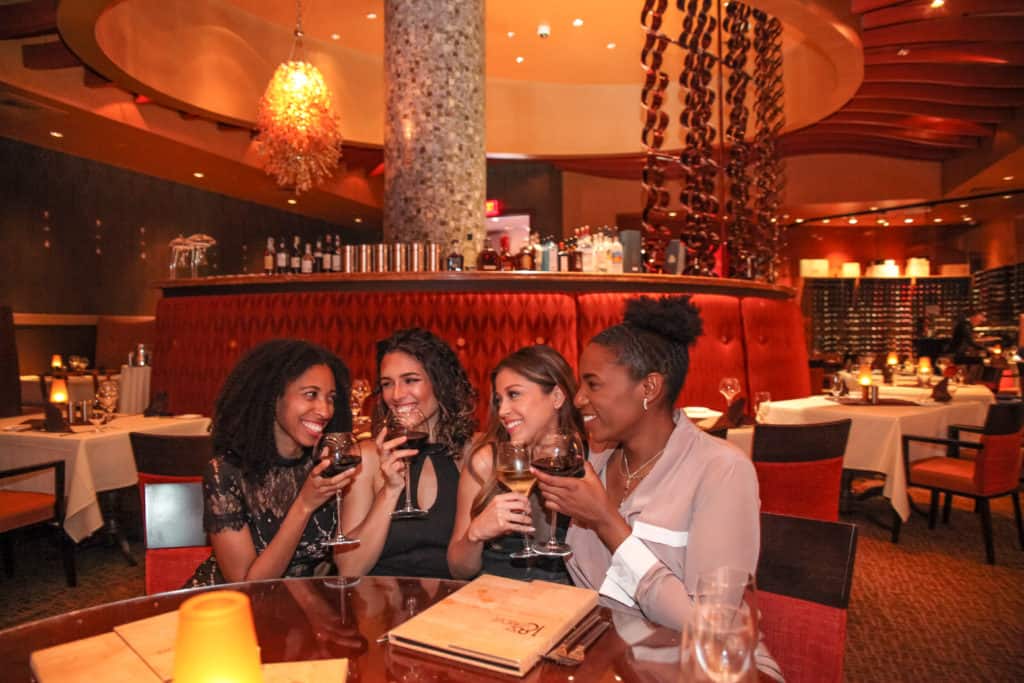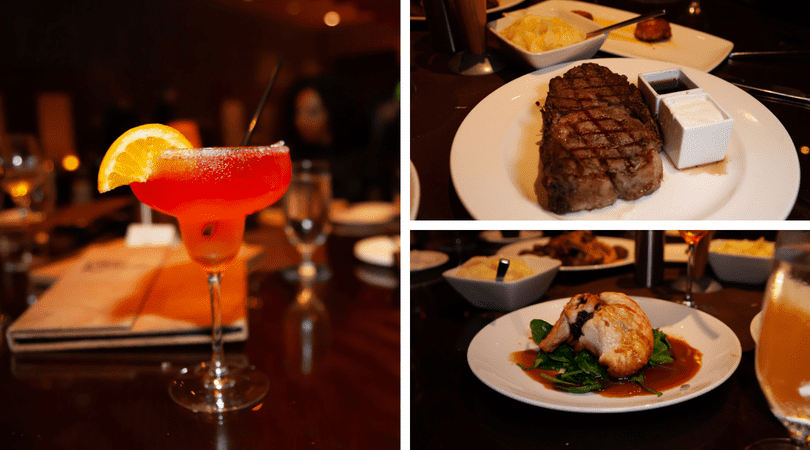 We also opted to try the Butterfields buffet dinner and breakfast so we could try a little bit of everything. For dinner they offer a diverse selection: Mexican tacos, Asian stir fry, Italian pastas, and Southern favorites. They also have a tenderloin steak carving station. Yumm! The selection was pretty large and the shrimp spring rolls were my favorite.
Breakfast was a little smaller but included an omelette station, fresh pancakes, and all the breakfast classics. For a little under $12 it was a great price.
Final Thoughts on Choctaw Casino & Resort Durant
Upon arriving I was amazed at the size of Choctaw and all that was offered. While I got to enjoy the casino, I enjoyed that I never ran out of other things to do and it makes a great trip for couples. The parts that stood out to me the most were the spa, pool, cleanliness, and the staff. Even in the casino, the smoke was not overwhelming. Because Choctaw is so close, it's easy to pack up the bags and go for a quick trip! You book your stay here.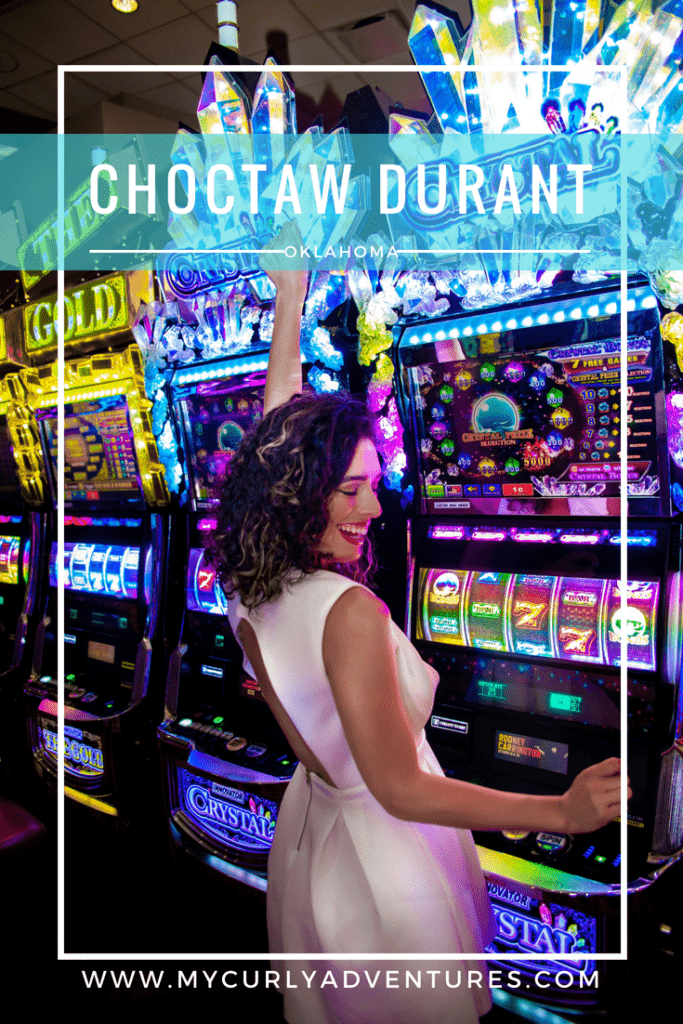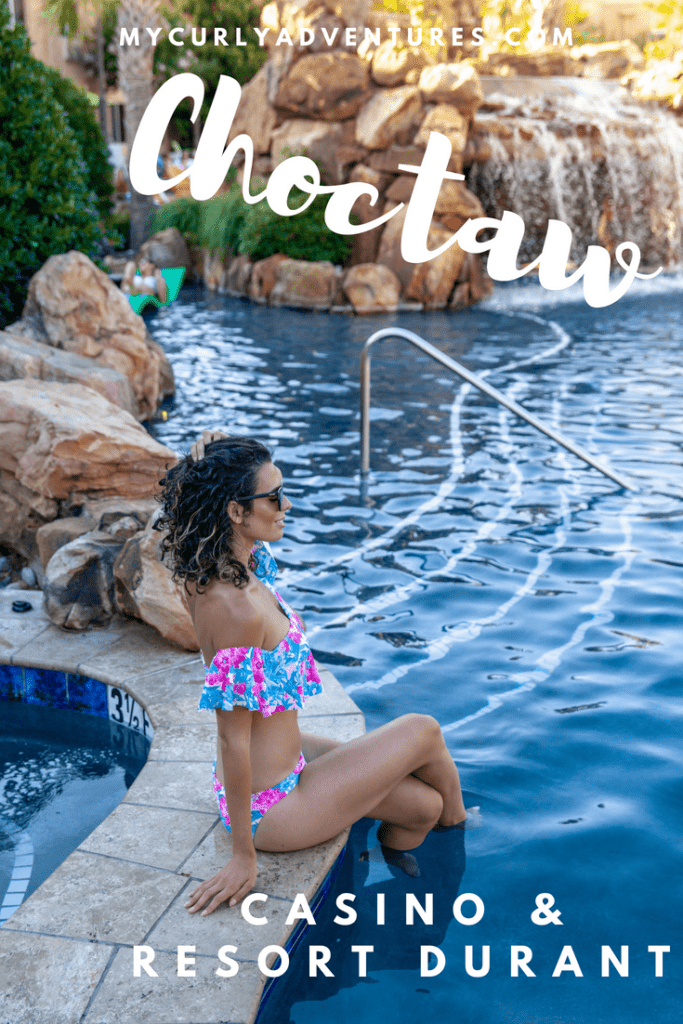 This post was sponsored by Choctaw Casino & Resort. As always, all opinions are my own.