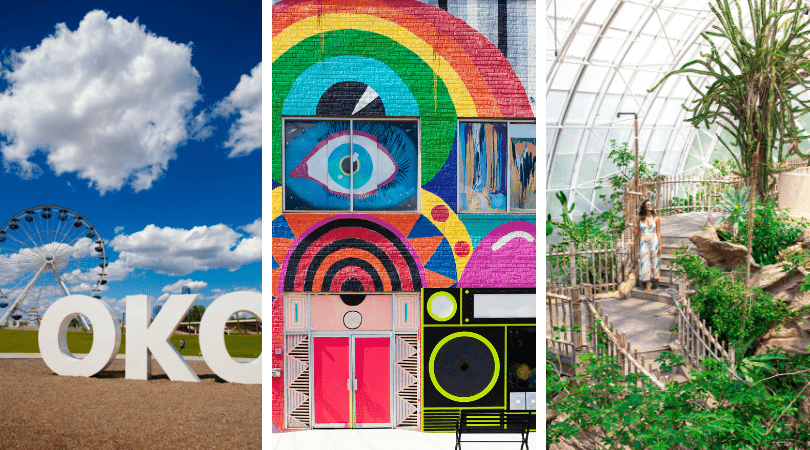 Only 3.5 hours from Dallas, I'm always surprised how a trip to Oklahoma City is closer than a trip to San Antonio and about the same as a trip to Austin or Houston. On top of that, there are so many incredibly unique things to do in Oklahoma City, from urban white water rafting, sleeping in a Conestoga wagon, experiencing a Scandinavian spa and more. Keep reading to see all of the unique things to do in Oklahoma City!
Go White Water Rafting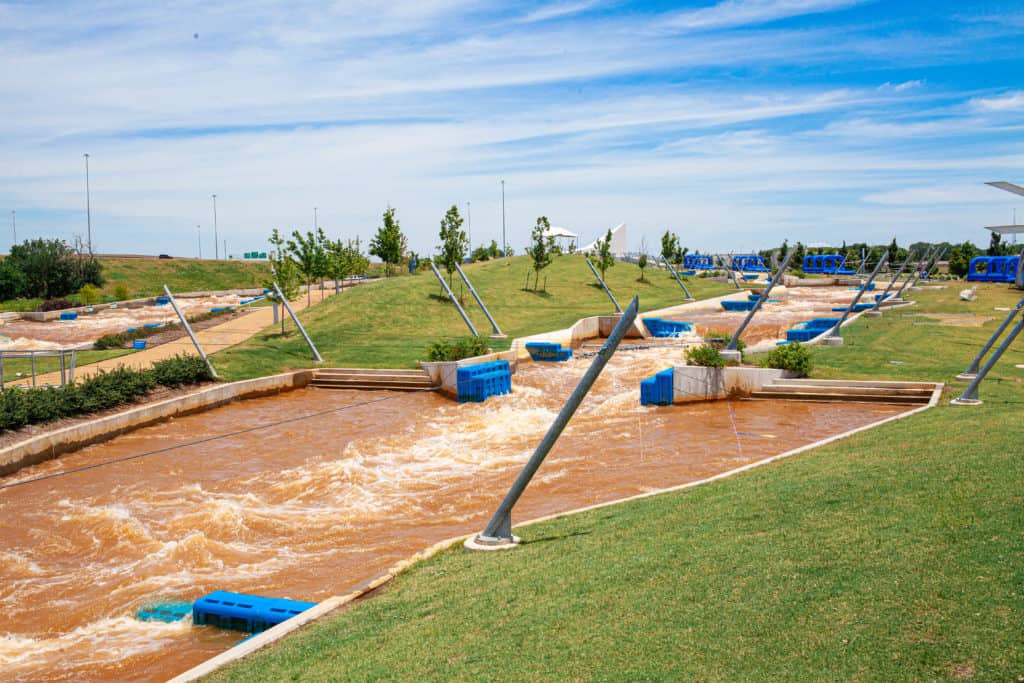 No you don't have to drive far outside of OKC for this adventure activity. Oklahoma City actually has a man-made white water rafting center at OKC River Sports right in their city which is the only of its kind. As someone who has never gone white water rafting and was nervous, I felt so much safer learning in a controlled environment. Even regulars will have fun as my husband who has gone before had a blast learning to surf the rapids and more.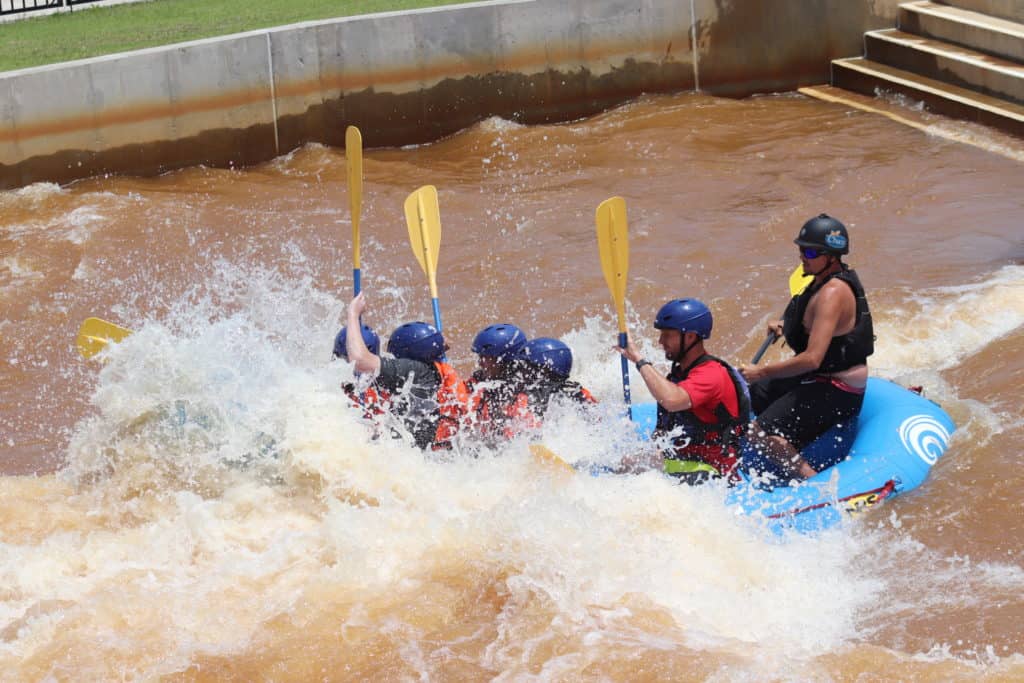 Visit the Myriad Gardens
Escape to the tropics at Myriad Gardens. This domed tropical oasis is filled with color, and I loved learning about the cinnamon trees, palm oil plants, and more. Plus there are always fun activities for kids and adults from Shakespeare in the park, yoga, and more.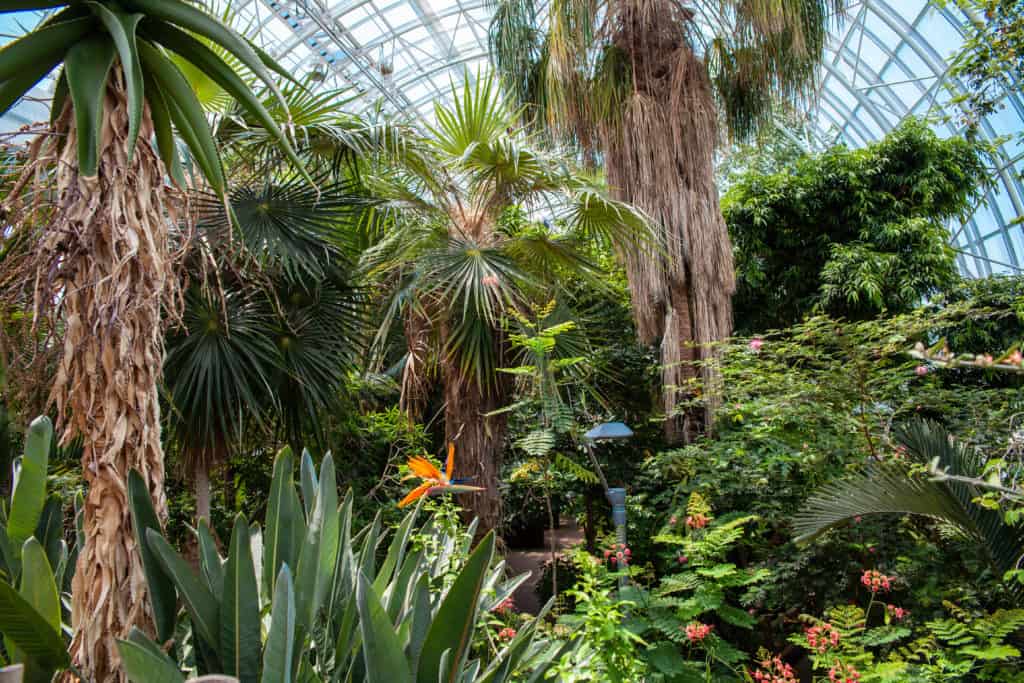 Relax at a Scandinavian Spa
What is vacation without a little relaxation? Indulge in a Scandinavian spa at Udander with the Finnish dry sauna, Eucalyptus steam room, and soaking tubs.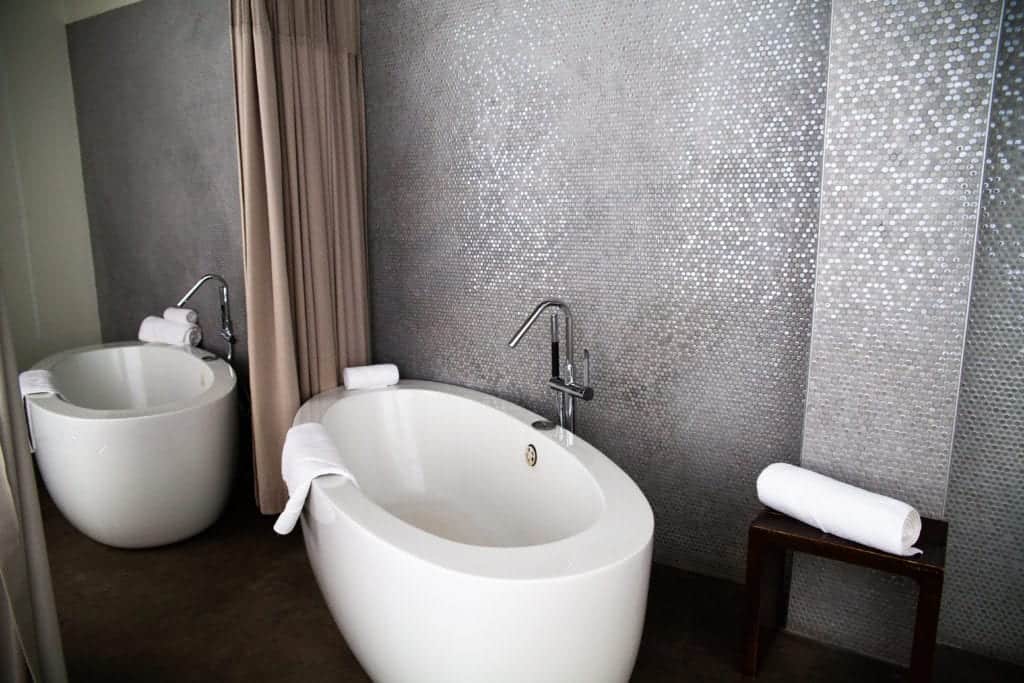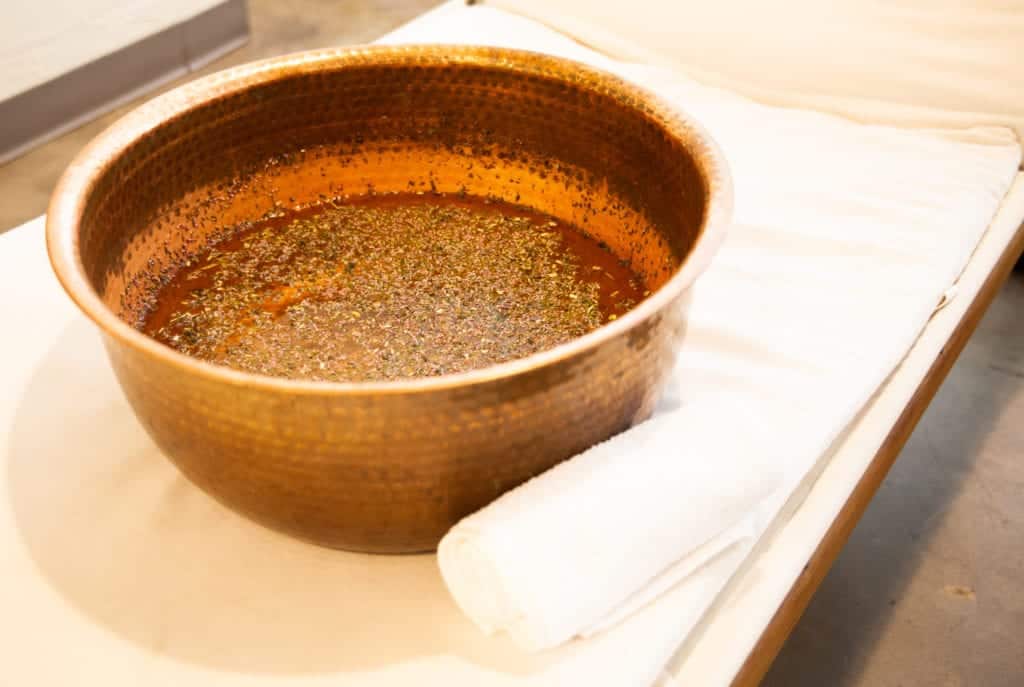 The Wheeler Ferris Wheel
In addition to getting to ride the Wheeler Ferris Wheel, the beautiful space is lined with hammocks for relaxing and people come out to enjoy an evening there. I could have easily dozed off in a peaceful nap with the clouds rolling by. It's a perfect spot for a picnic. People also brought out footballs, soccer balls, and other games for fun.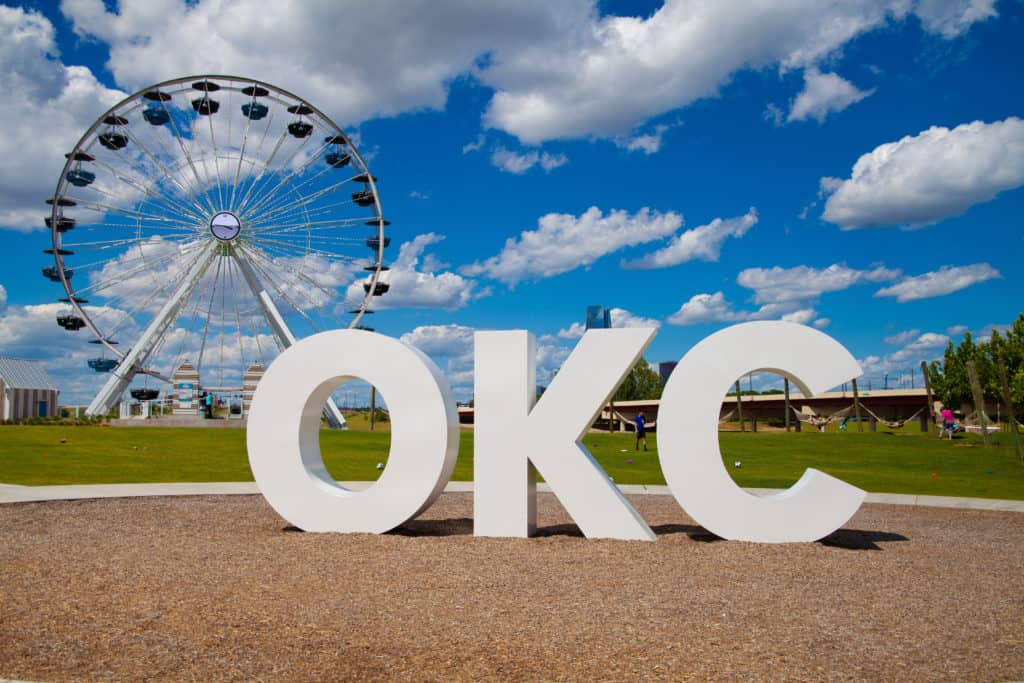 Remember Those Lost in 1995
Sometimes traveling is more than just experiencing the fun things. It's also about respecting and remembering. In 1995, Oklahoma City experienced a devastating domestic terrorist attack at the Federal Building. Walking through the exhibit you enter into the pain that the city suffered and how they came together as a community to rise from the pain stronger than ever. The OKC National Memorial & Museum is a must to understand the city and a chance to pay your respects to the lives that were affected.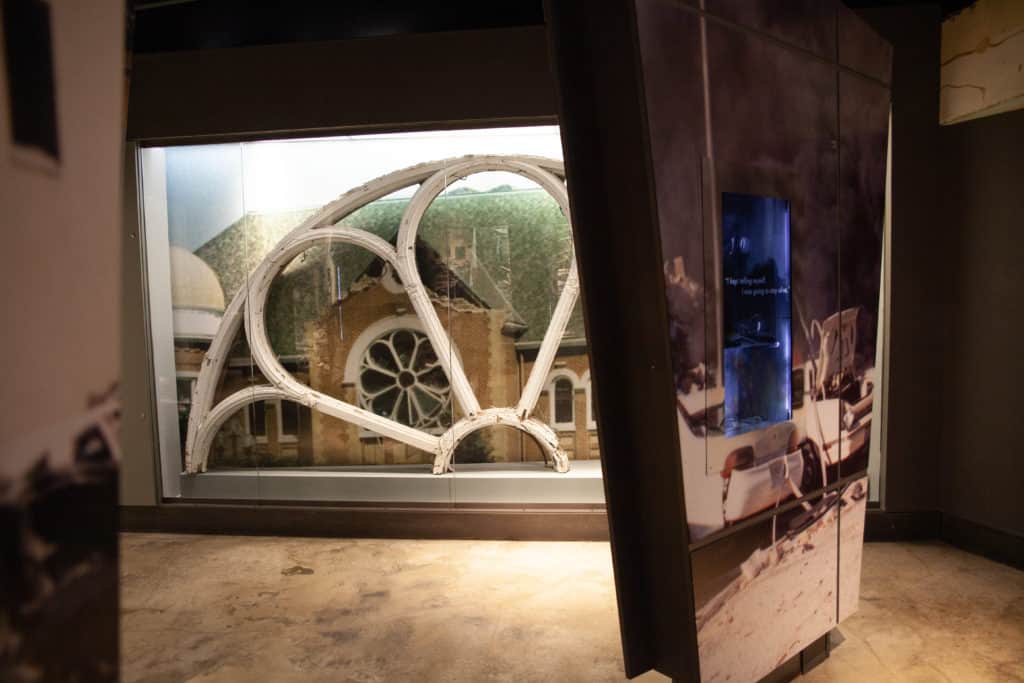 Discover Bricktown
Bricktown is like a city of its own filled with restaurants, night life, beautiful boutiques, and plenty of things to do. It's surrounded by water so the best way to experience it is by water taxi! They run every 1/2 hour and can take you to all parts of Bricktown. Tickets are all day long and they share fun facts along the way.
Fun fact: Every 3-5 years they empty the river to clean it out. The most found item? High Heels! After a long night of dancing I guess ladies get tired of wearing those heels (not that I blame them) and they end up at the bottom of the river.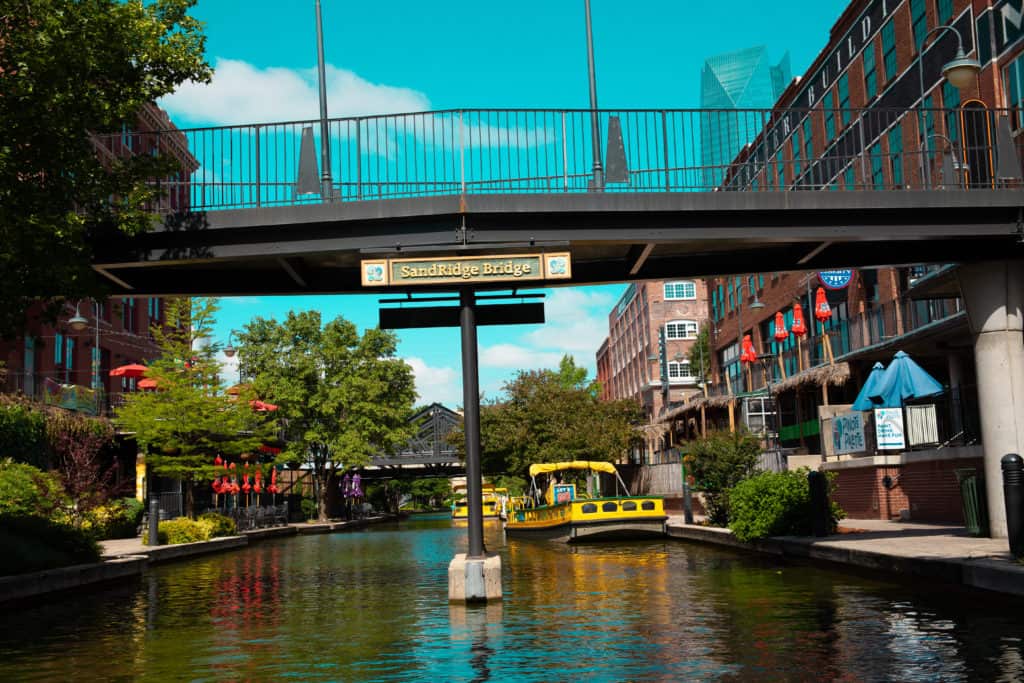 Turns out you can find a beach in Bricktown! Sure it's missing the water, but it's perfect for volleyball games!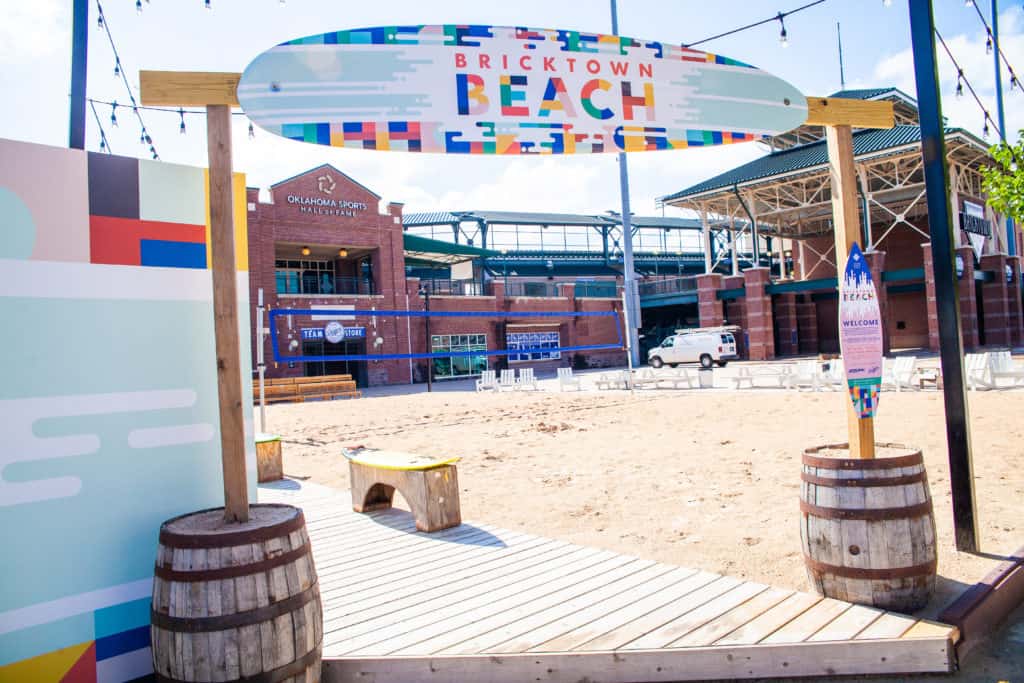 Get some shopping done at Painted Door Boutique! This place is like the Neiman Marcus of OKC with the beautiful outdoor displays and a little bit of everything! It's the cutest place to stop by with everything from beautiful fashion finds, OKC themed items (towels, jewelry, etc.), fun gifts, and more. I love getting to check out local businesses and supporting small business owners.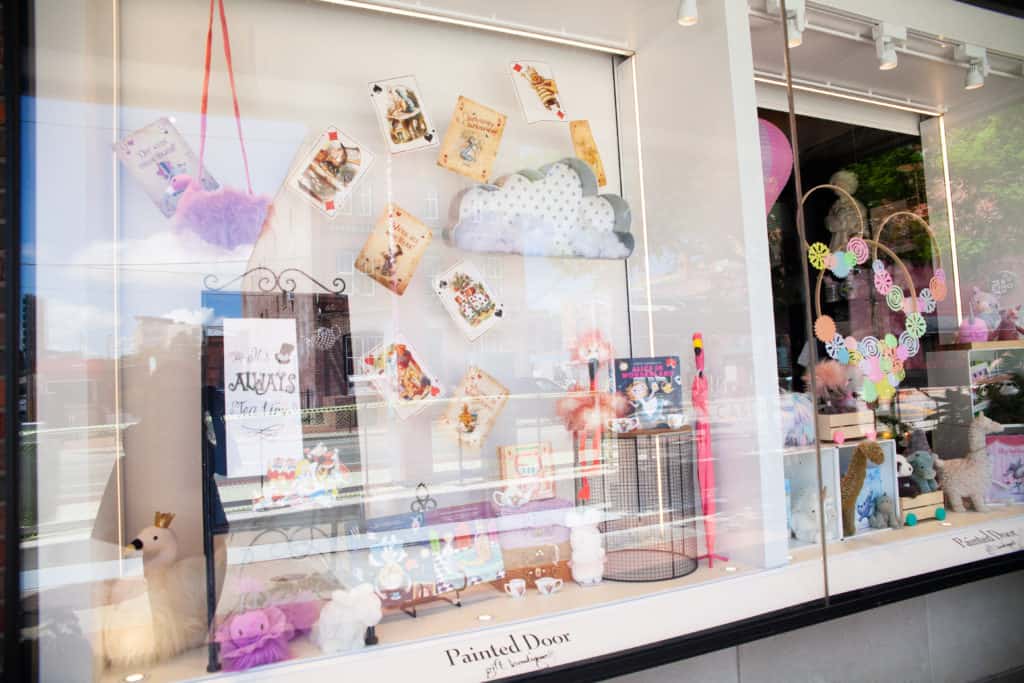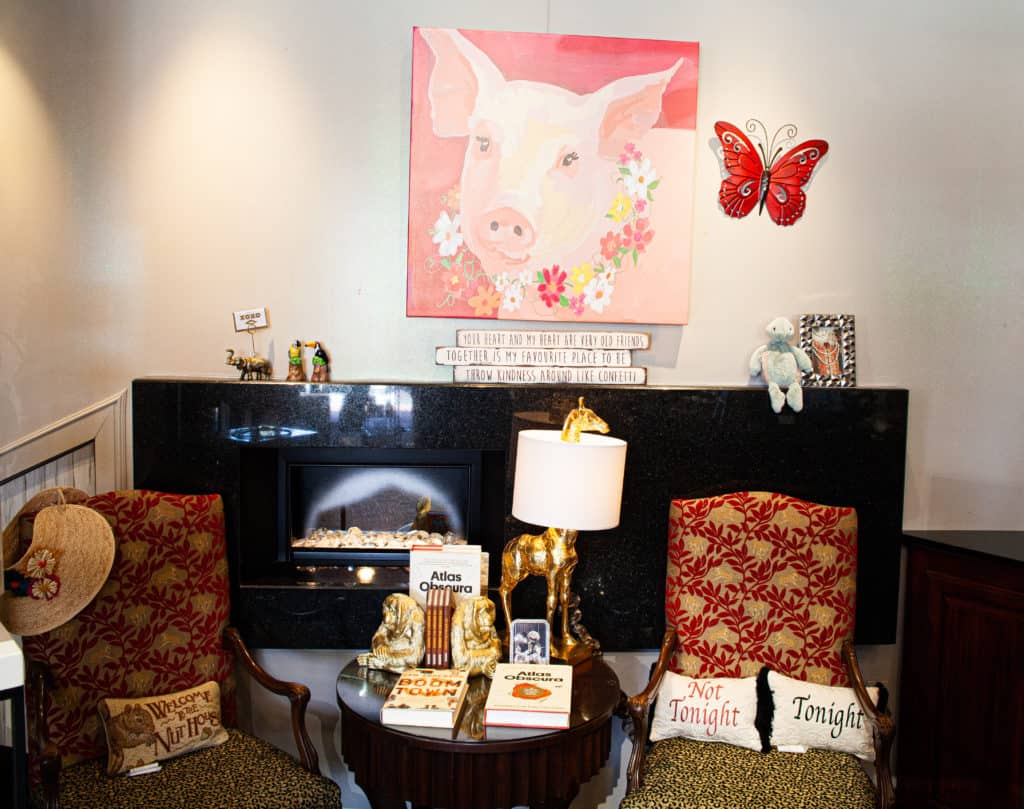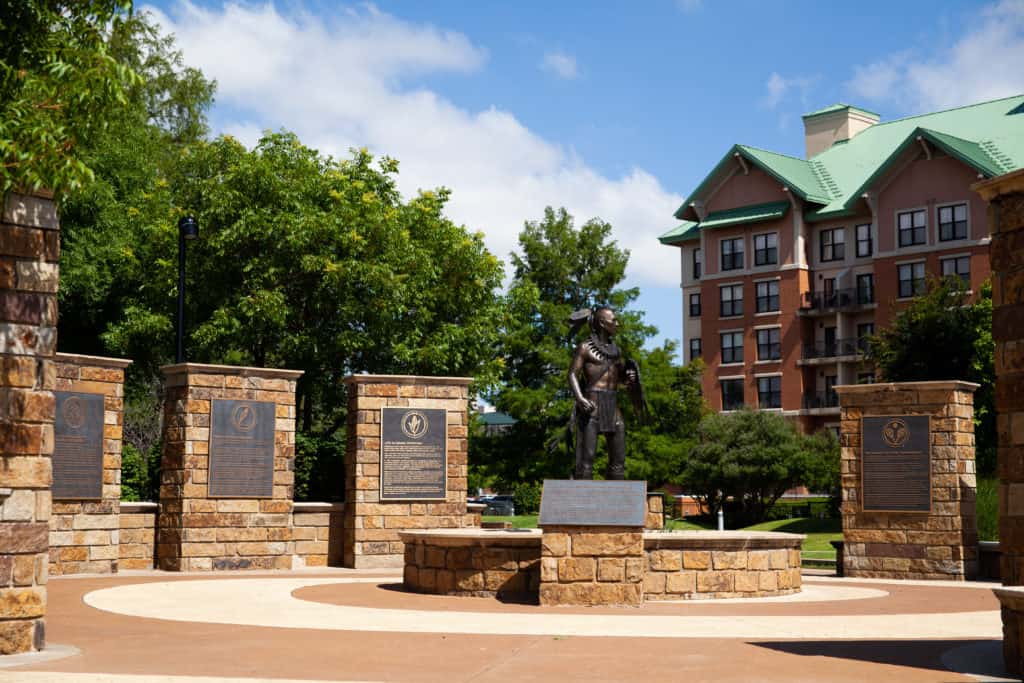 Explore the Plaza District
Plaza District is another beautiful artsy district found in Oklahoma City. The walls are covered in art work and it's a great place to check out galleries, grab lunch, and go thrift shopping.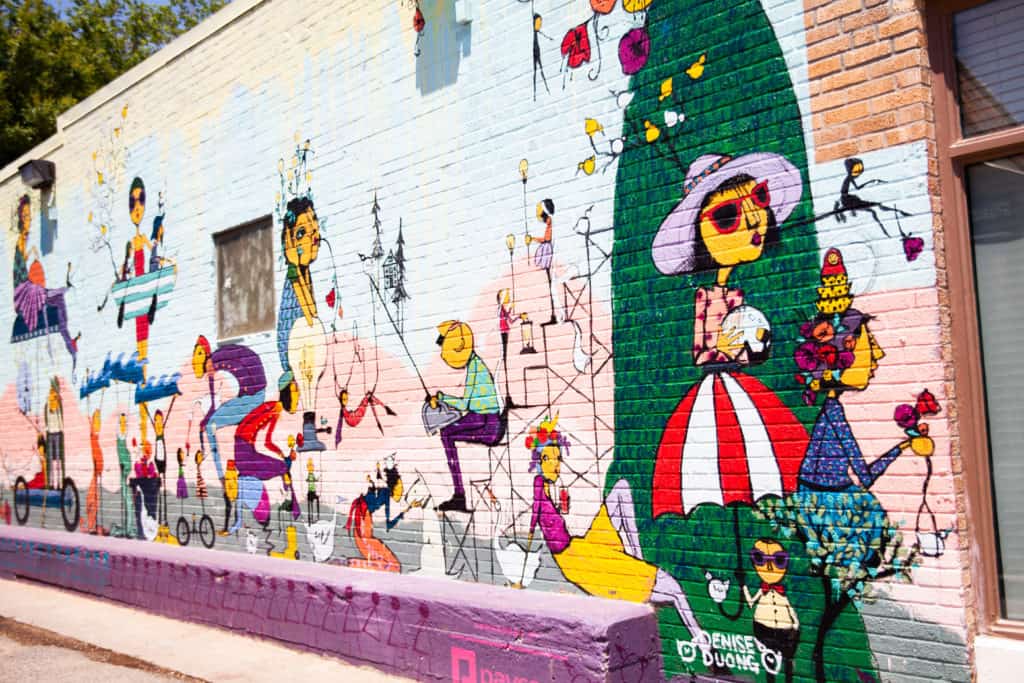 If you love retro or unique finds, Plaza District is like a thrift paradise! Admittedly, I typically stay away from thrift shops because they're either over-priced or you have to do a little too much digging. However, the vintage shops at Plaza District are carefully curated and reasonably priced. It might be the perfect place to start your thrift addiction!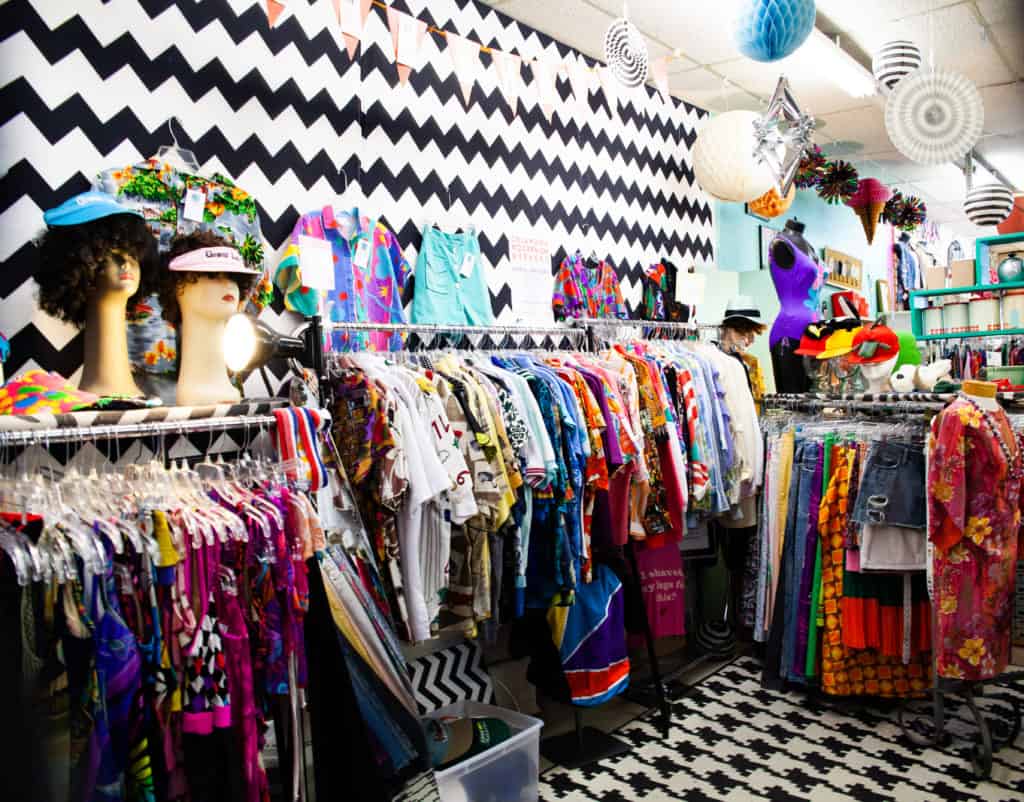 DNA Galleries is another must stop shop in the Plaza District! Half boutique/ half art gallery, it's such a unique place to walk through.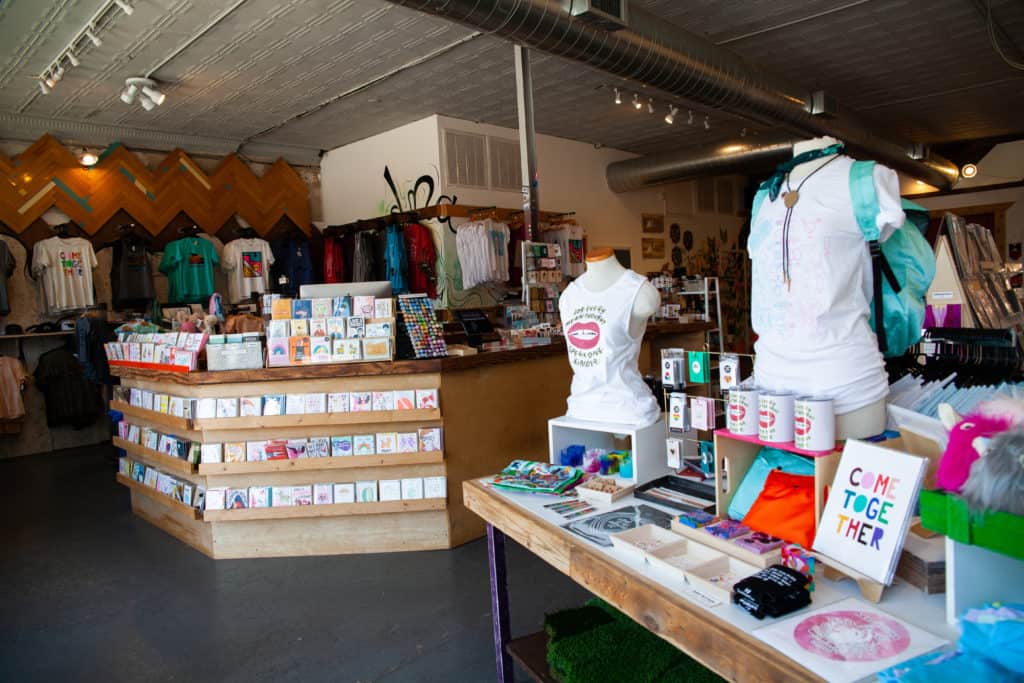 Checkout an Event
There are always unique events to check out in OKC on the weekend. With a large Native American presence, we had the pleasure of visiting the Red Earth Festival in June with local artwork, powwows, and more. Missing this event? Check out the Visit OKC calendar for more fun events.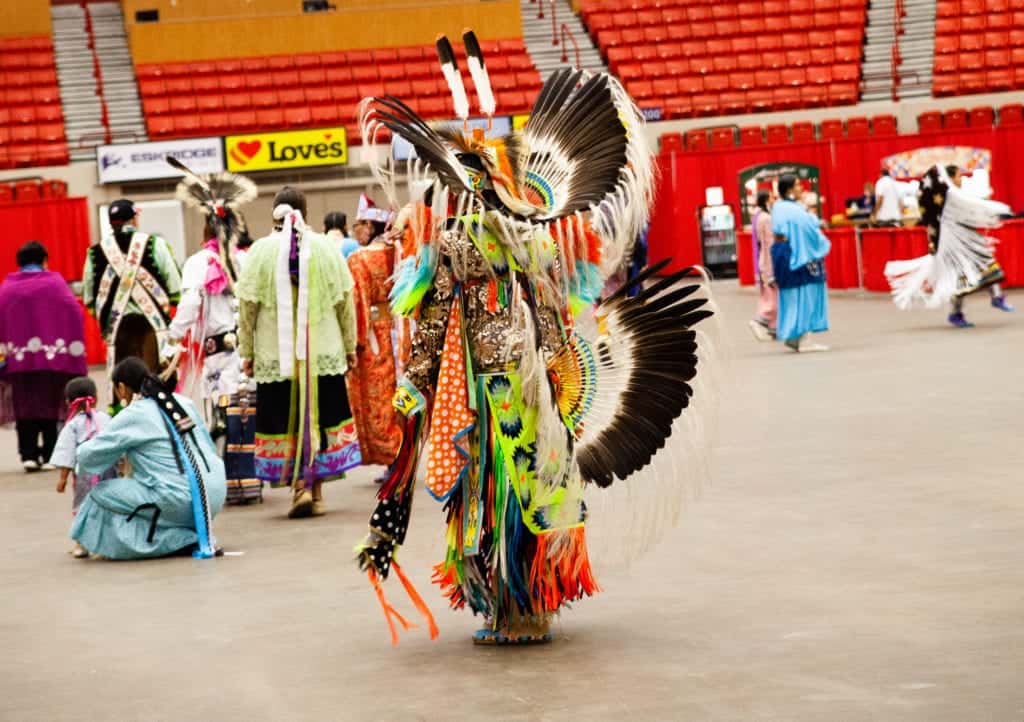 Go Glamping in a Wagon
I've stayed in a tipi, but a wagon is a whole new experience! At Orr Family Farm you can sleep in these glamorous wagons equipped with AC, a mini fridge, and all the luxuries you need for a unique and comfortable experience.

In addition to getting to sleep in a Conestoga wagon, the Orr Family Farm is a park filled with cool activities and those who stay the night get to explore the park when it's closed! You can read all about this unique OKC glamping experience and the Orr Family Farm park.
Sleep in an Art Museum
21C Hotels in OKC was by far one of the coolest hotels I've stayed in. It operates as an art museum and as a hotel. The bottom floor is accessible by everyone and is a regularly rotating gallery. However, there's even more to see on the upper floors, and the rooms themselves are gorgeous with high windows for plenty of natural light and a unique architectural design. Read all about 21C and the mystery behind the purple penguins.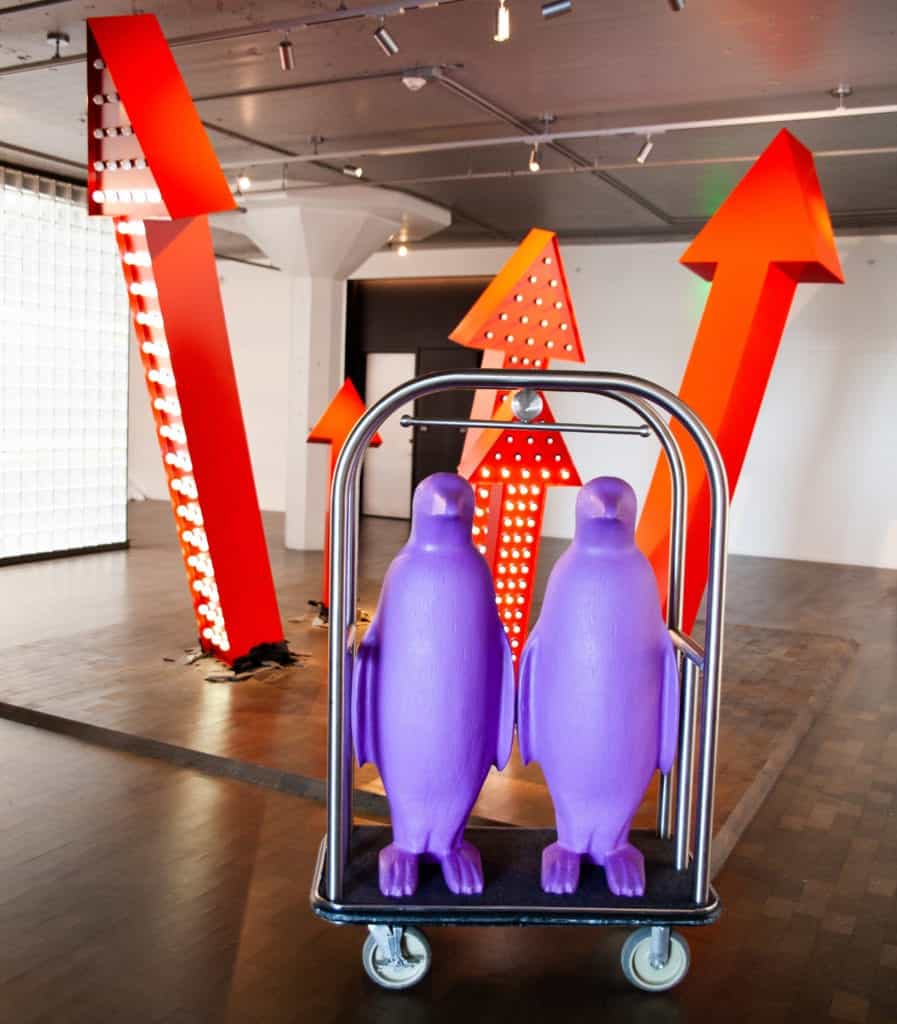 Go on a Culinary Adventure
The flavors in OKC are intense! I was not prepared for how much of a foodie town OKC was, but every neighborhood has its own flavor from the oldest craft brewery in Oklahoma in Bricktown to colorful vegan finds, a famous Guatemalan restaurant and more! Read all about the best places to eat in Oklahoma City this weekend!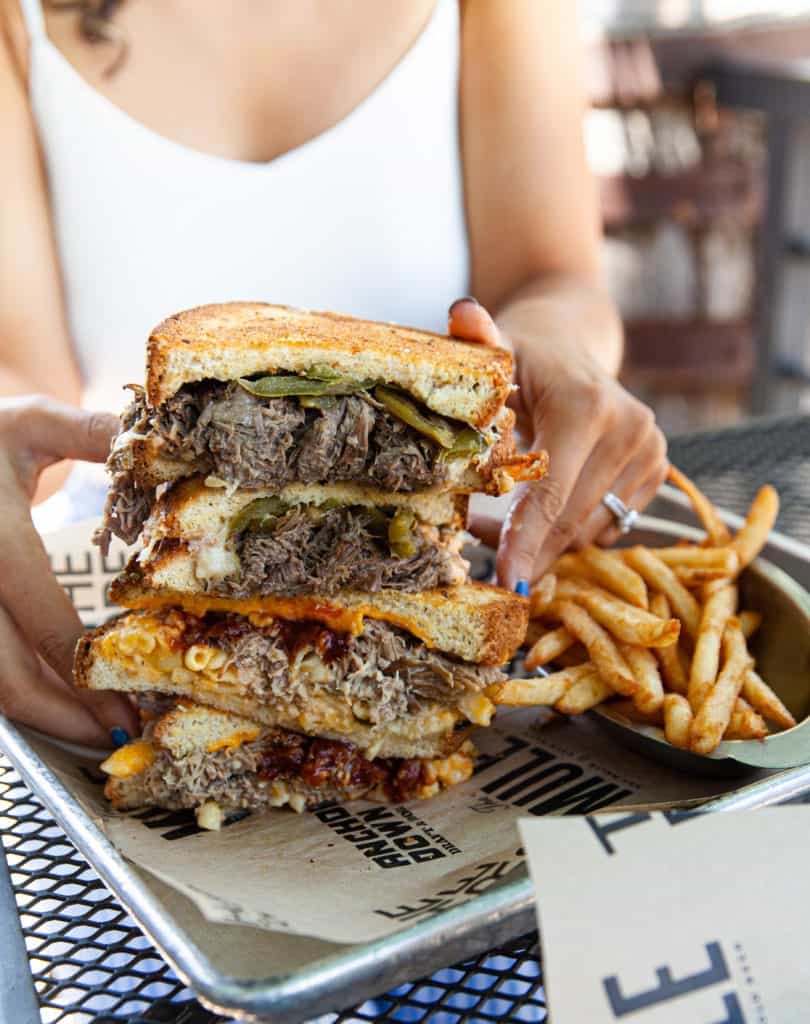 Unique Things To Do in OKC this Weekend: Final Thoughts
Oklahoma City far exceeded my expectations! It makes for a great girls weekend (Bachelorette party anyone?), family trip, or romantic getaway! The city is full of color, and I can't wait to come back because we definitely were not able to do everything!