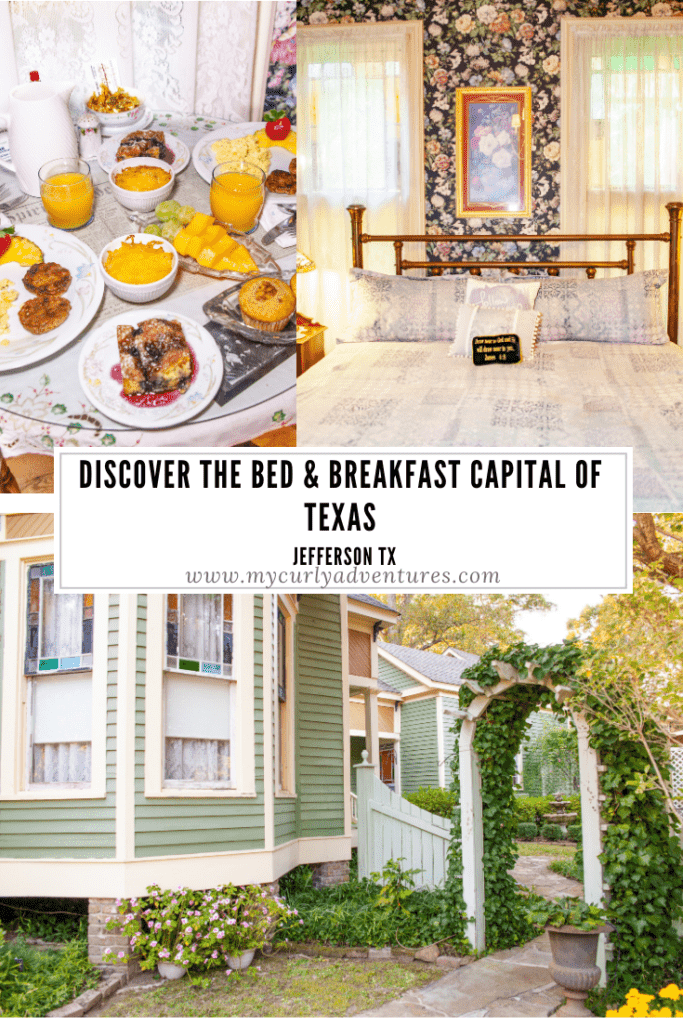 With over 20 bed and breakfasts in Jefferson, Texas, this small town has the most out of the entire state, winning it the title of the Bed & Breakfast Capital of Texas. Bed & breakfasts make for wonderful couple's getaways, providing time to relax and spend time together at a slower place.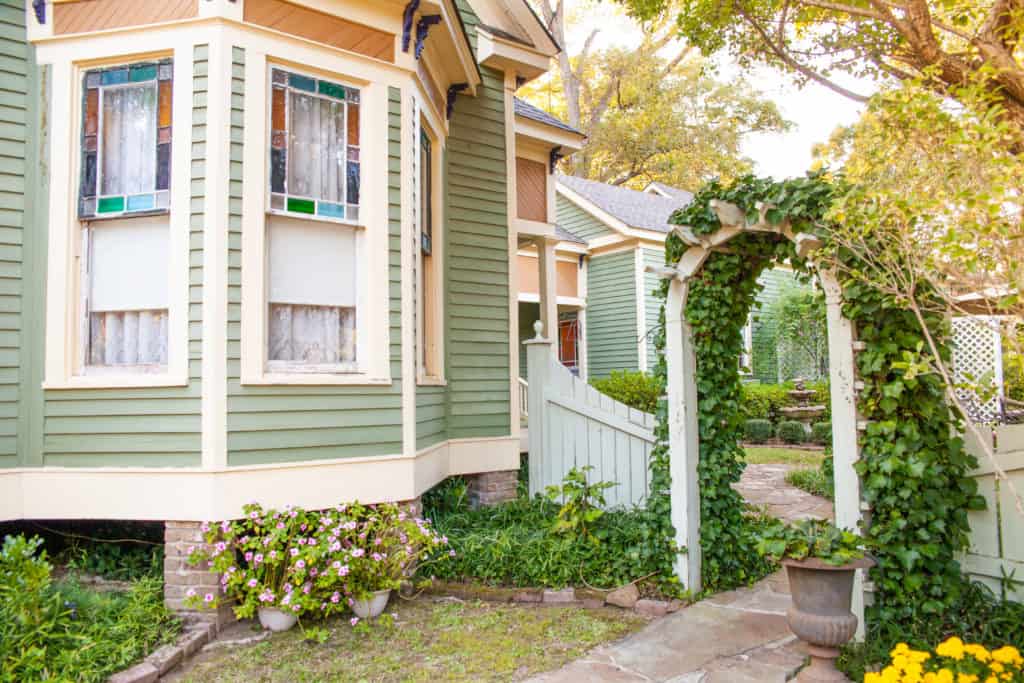 Of course, with so many bed & breakfasts in one area, it can be hard to decide just which bed and breakfast to stay at in Jefferson, Texas. My husband I wanted a place that was serene, historic, and stylish. We found all of this at Azalea Inn, located in a historic home built in the late 1800s.
The house is gorgeous year-round, but in the spring, it is covered in Azaleas and Wisteria. We will definitely be back during that time to catch sight of it!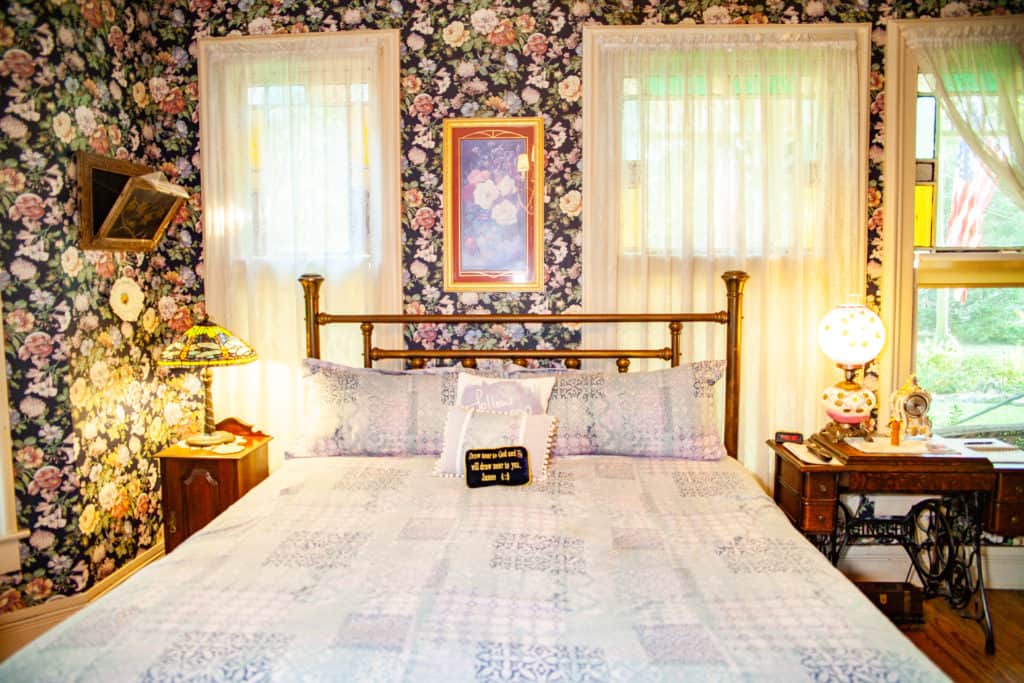 The Valentine Room is a lavish and open room. Covered in stylish, floral blue wallpaper, the space is historic and trendy at the same time. For example, our bedside table was an old Singer sewing machine!
Despite all of the historic touches, it was surprisingly modern, with a heated bathroom, cable TV (and a list of over 1,000 movies that you could "check out" from the inn), and all the modern comforts.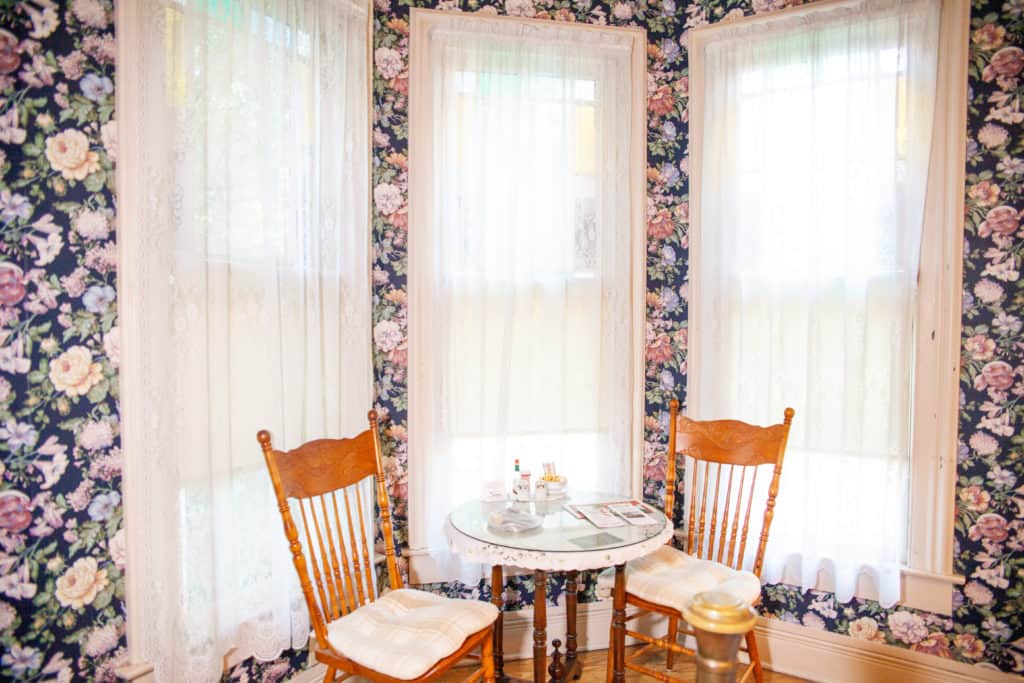 Breakfast was an absolute treat! The inn keepers go all out! They served us an array of fresh coffee, orange juice, eggs, turkey sausage, fresh fruit, a hash brown casserole, banana nut muffins, and a blueberry crumble cake. We had more than enough food! Even better, they deliver it to your room so you can enjoy breakfast in your pjs!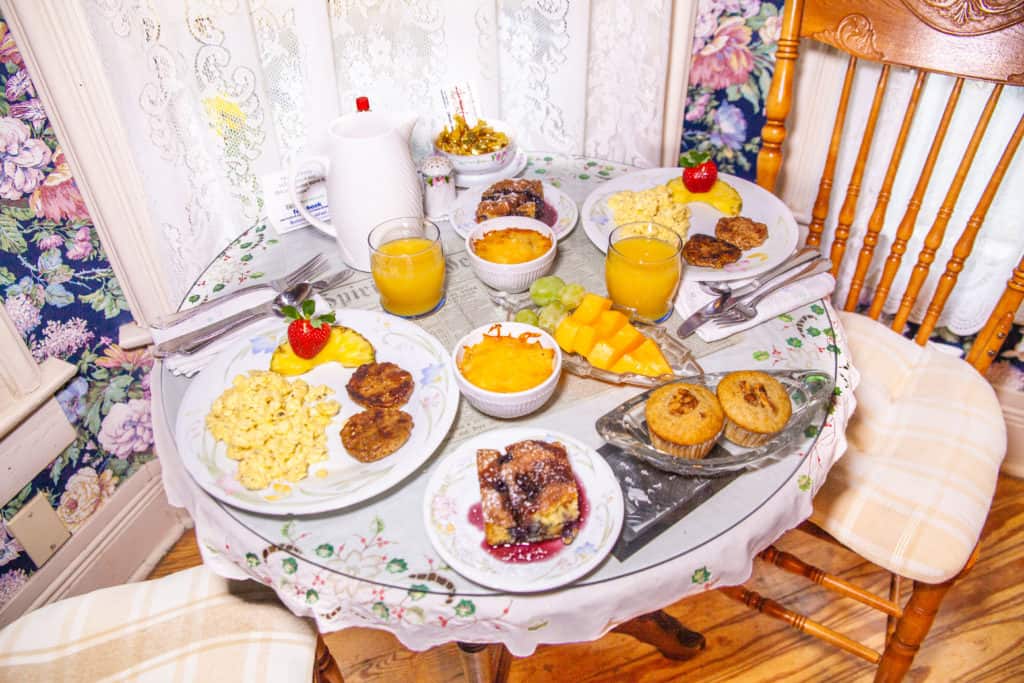 In addition to the beautiful room, they had a parlor for relaxing in! They had water, sodas, and juices to enjoy at all hours.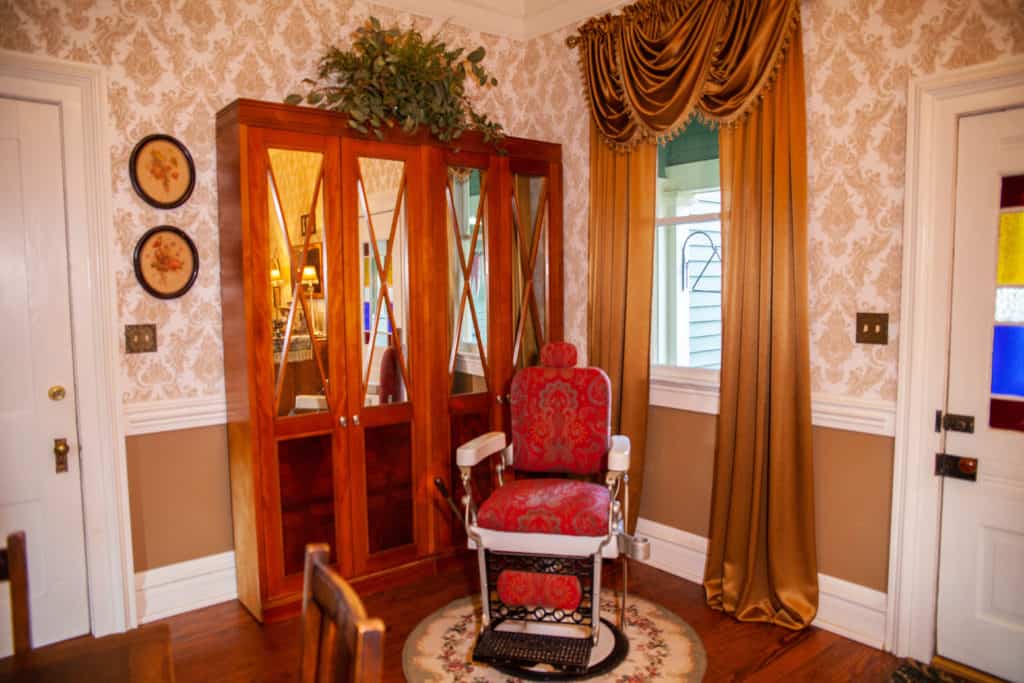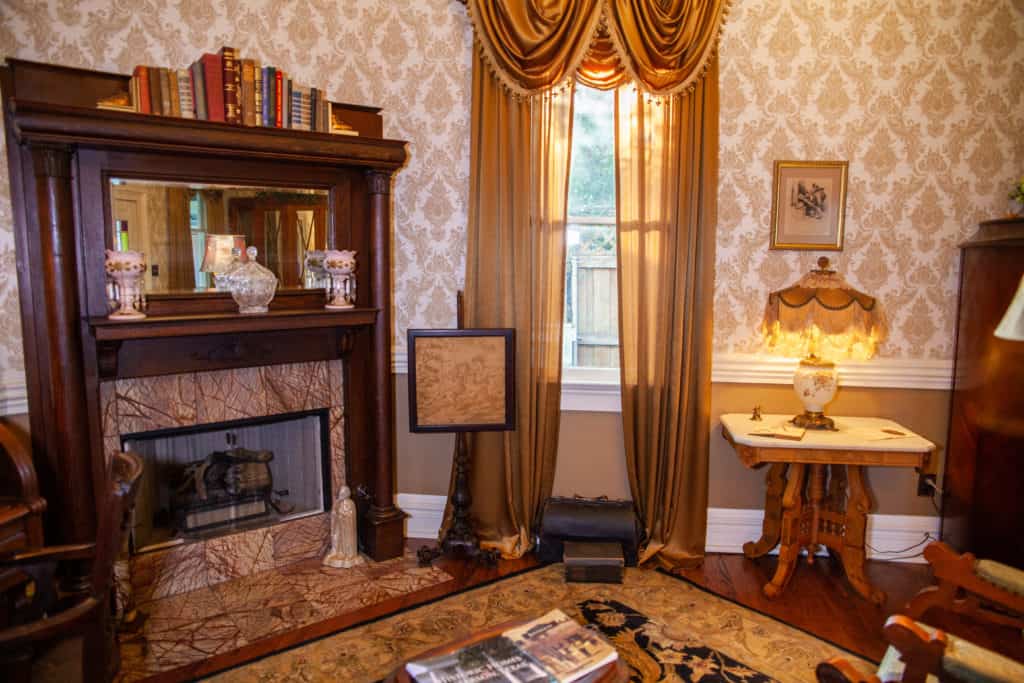 For me, one of the highlights was the outdoor space. Even in fall, the grounds were radiant with colors. There was a lime tree, a historic gas pump, old lamps, and in general, so much to do. It's the perfect spot to grab a bottle of wine from Enoch Stomp and enjoy a glass on the patio.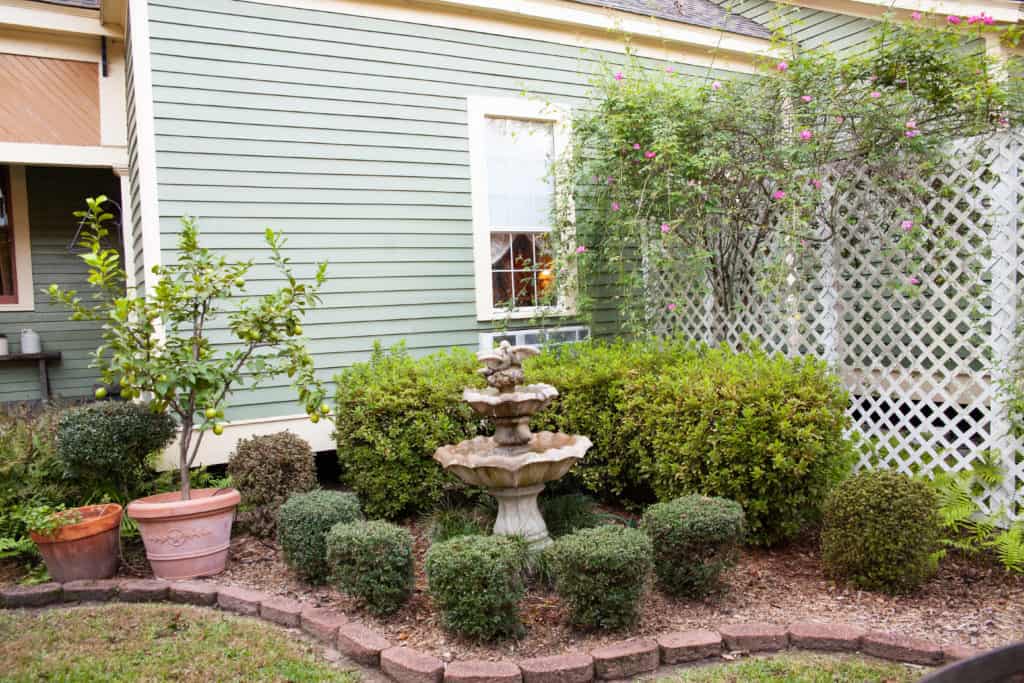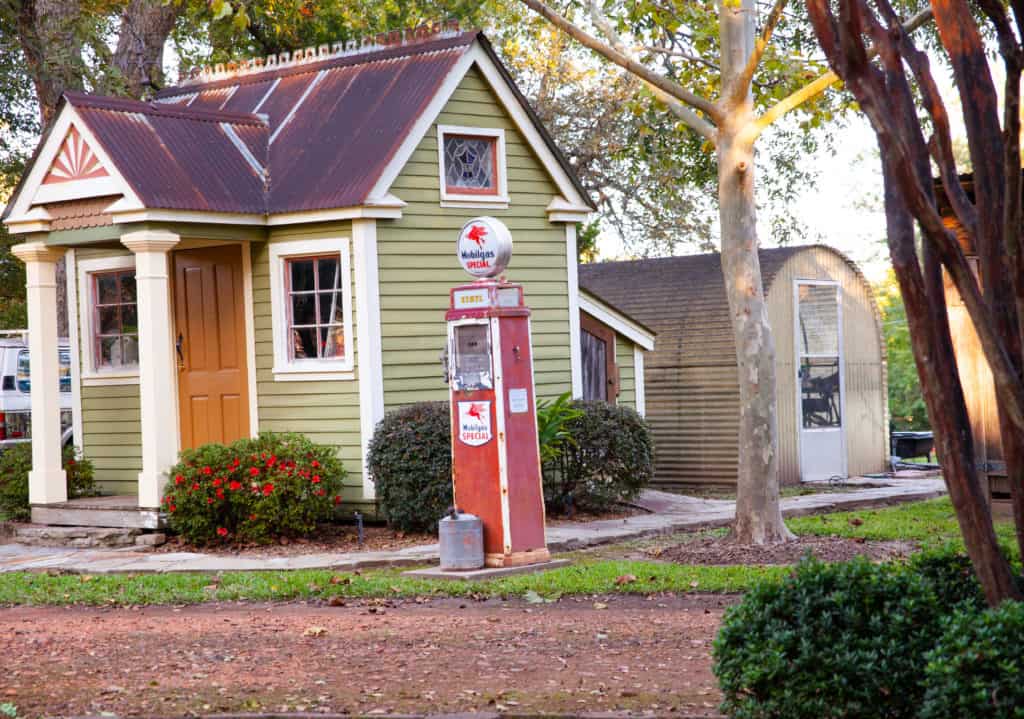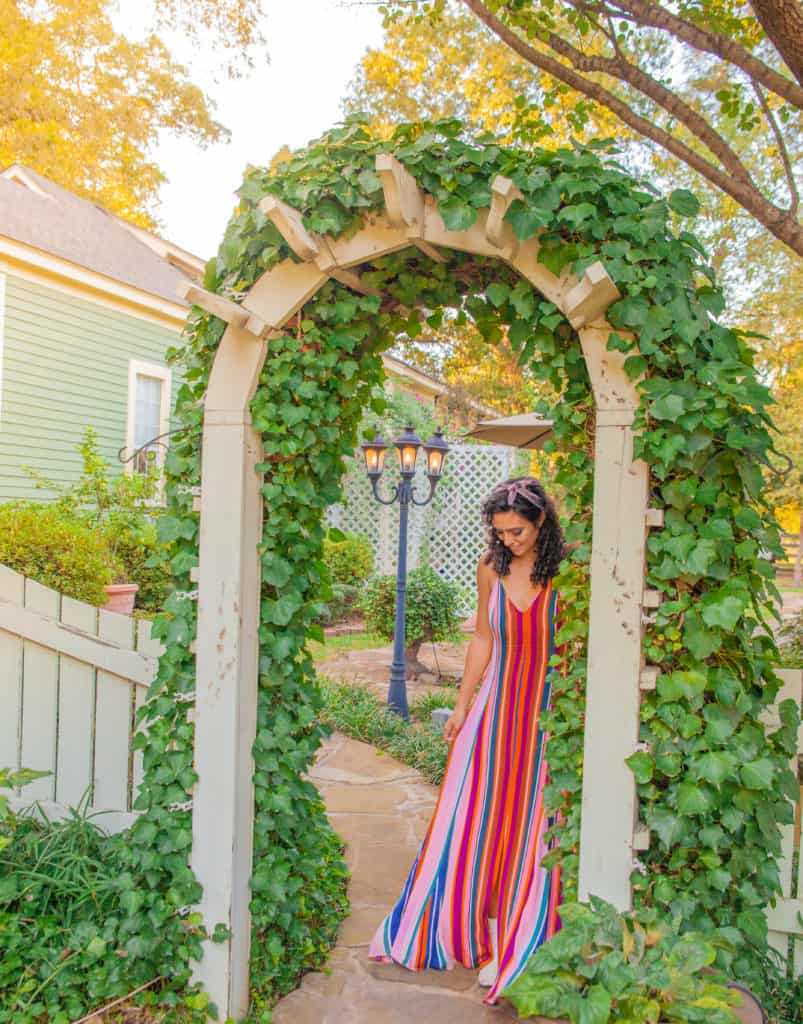 The Azalea Inn: Final Thoughts
With so many options in Jefferson, Texas, the Azalea Inn was a clear winner! Incredibly comfortable, stylish, and relaxing barely scratch the surface of how wonderful our stay was.
While in Jefferson, don't forget to check out all of the other fun things to do.