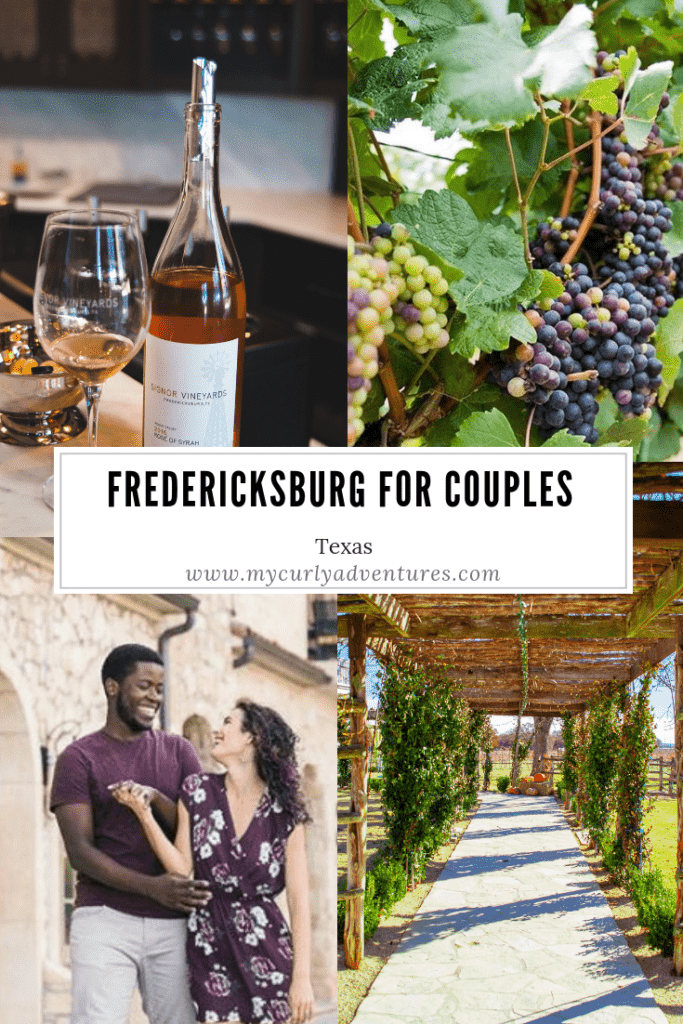 Fredericksburg Texas is such a romantic destination with wineries and cute bed and breakfasts. My husband and I have gone multiple times and enjoy the romantic times we have had in Fredericksburg. You can read below on out favorite things to do in Fredericksburg Texas for couples.
Watch a Sunset from Arc De Texas
Arc de Texas has gorgeous views of the rolling hill country! You can head to the top and grab a glass of wine as the sun is setting. It still remains one of my favorite sunset views from my travels.
Stay in a Romantic Bed and Breakfast
There's nothing like a romantic B&B to start your vacation right and Fredericksburg is covered in B&Bs of all kinds!
Go Peach Picking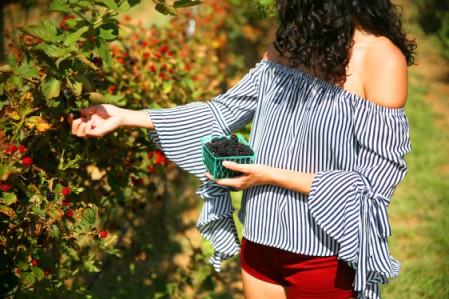 They also have blackberry, strawberry, and plums depending on the season!
And Wine Tasting
You can't go to Fredericksburg without hitting up the 290 Wine Trail. You can book a tour with one of the companies or create your own. Check out my guide on the best wineries on the 290 Wine Trail.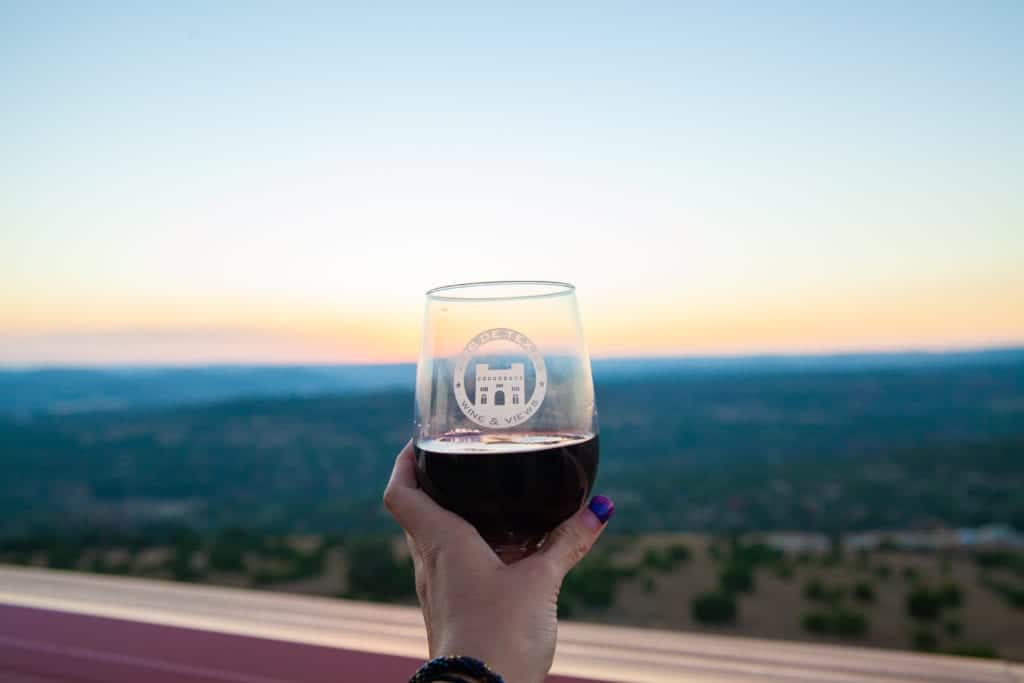 Listen to Live Music
So many of the of the restaurants and bars offer live music. One evening we went over to Lincoln Street Wine and Cigar Bar after a local recommended it to us. We grabbed a glass of wine (of course) and sat by the fire while a man sang songs that we requested. The music scene in Fredericksburg is something you definitely want to take part in.
Taking a Cooking Class
Das Peach Haus is the cutest culinary store with yummy salsas, pastas, jellies, and more. On the weekends they offer two hour classes where you can make a four course meal!
Hike Enchanted Rock
For a truly enchanting evening I recommend a sunset hike at Enchanted Rock State Park. Maybe even pack some cheese and crackers and have a romantic picnic at the top of the rock!
Get a Massage
A spa experience will definitely set the tone for relaxation and romance. The Fredericksburg Herb Farm is a popular spot for relaxation massages, facials, body wraps, and overall pampering. At the Willow Room you can purchase a romance package which includes views of the Hill Country with your couple's massage.
Have a Gourmet Dinner at a Vintage Gas Station
Right outside of Fredericksburg is what looks like an old vintage gas station. The vibe is funky and unique, but what's truly surprising is the culinary experience here. I was not expecting the gourmet French and Cajun cuisine the Hill Top Café has! You do not want to miss out on the food here!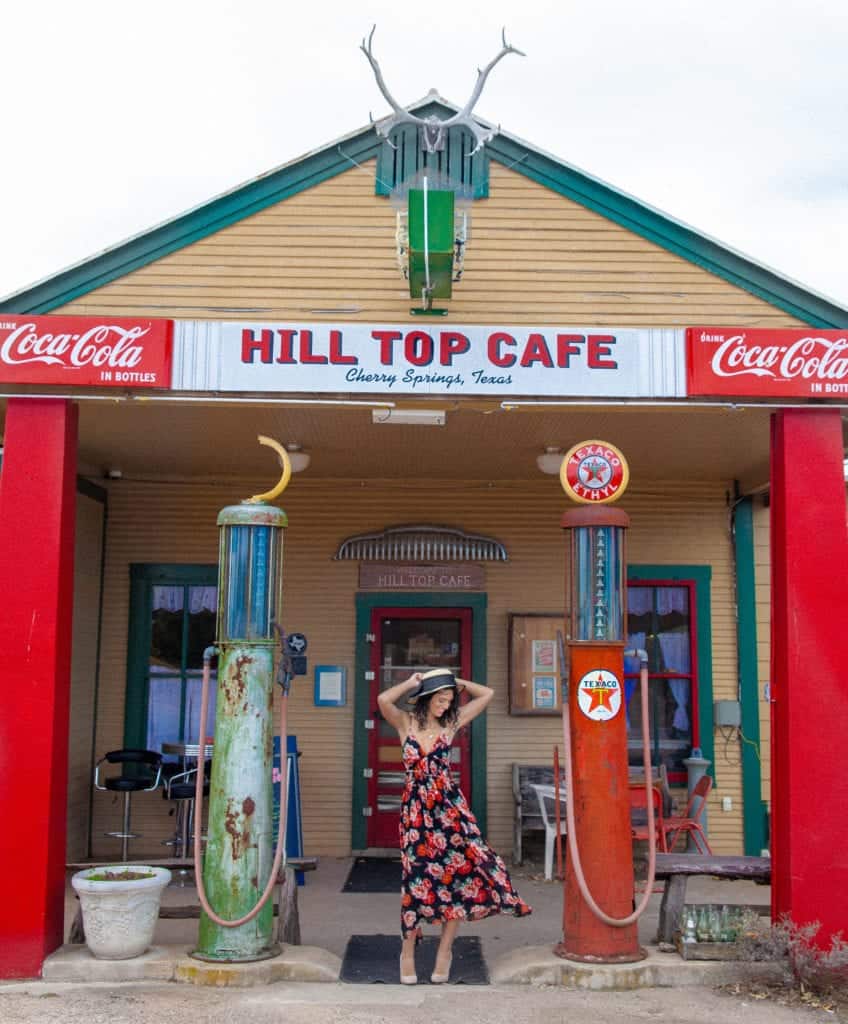 Shop for Furniture in the Warehouse District
Most people tend to stay on the main square when it comes to shopping and while there are many cute boutiques, Fredericksburg has developed a curated collections of furniture boutiques in an up-and-coming area known as the Warehouse District. At Woerner Warehouse you can grab a coffee while shopping through beautiful furniture pieces. I personally fell in love with Black Chalk Home and Laundry which is filled with items from around the world such as a Moroccan lamp, Turkish rugs, and more. At Carol Bolton Hicks you can French vintage items. You can have your completely remodeled right from Fredericksburg!
Want to plan a girl's trip or family trip? Fredericksburg has something for everyone! You can head here for my overall favorite things to do in Fredericksburg, Texas!