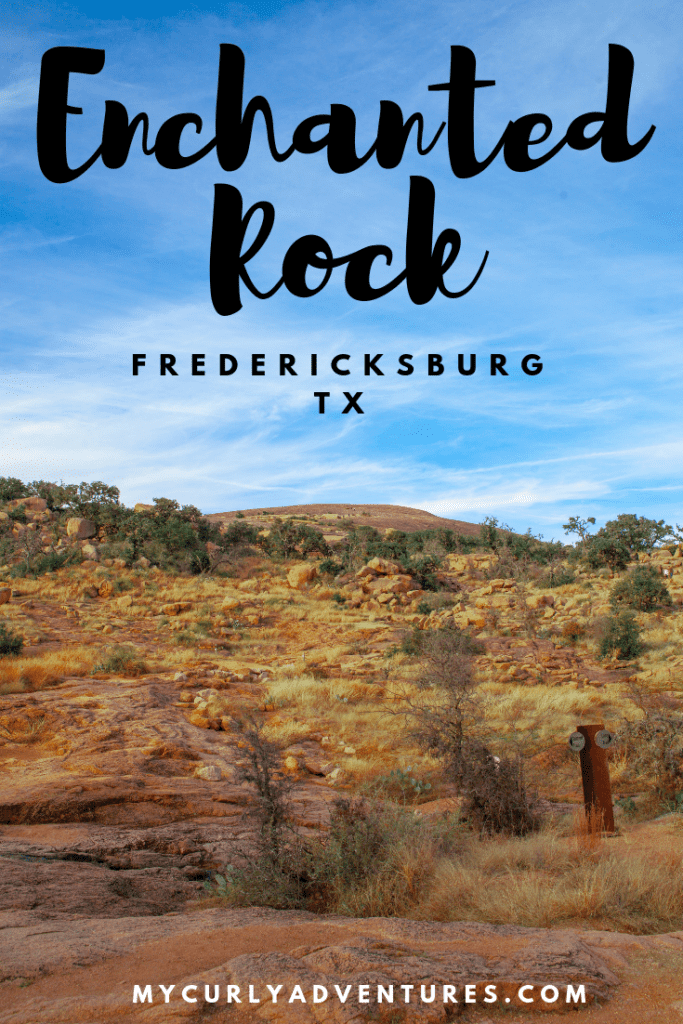 This post is sponsored by High Sierra and Her Campus Media. All opinions are my own. Thank you for supporting the brands that make My Curly Adventures and these travel guides possible!
Hiking Enchanted Rock
One of my favorite things to do in the Hill Country is Hiking Enchanted Rock in Fredericksburg, Texas. It's a simple hike, but when you make it to the top, you are rewarded with stunning views of the Hill Country. About 15 minutes outside of Fredericksburg is Enchanted Rock State Park. There are several different trails including Little Rock, Interpretive Loop, Turkey Peak, and many other trails. However, the most intense and popular trail is the Summit Trail, AKA hiking up the giant rock.
We arrived at 5PM. The office was closed, but we were still able to pay by bringing cash and leaving it at the front. There are particularly busy seasons such as holiday weekends where you will either want to arrive early in the morning or later in the evening in order to guarantee a spot. Enchanted Rock is pretty good at keeping up with their Facebook page so before you go I always recommend to check there to see if the park is open or if there are any other announcements.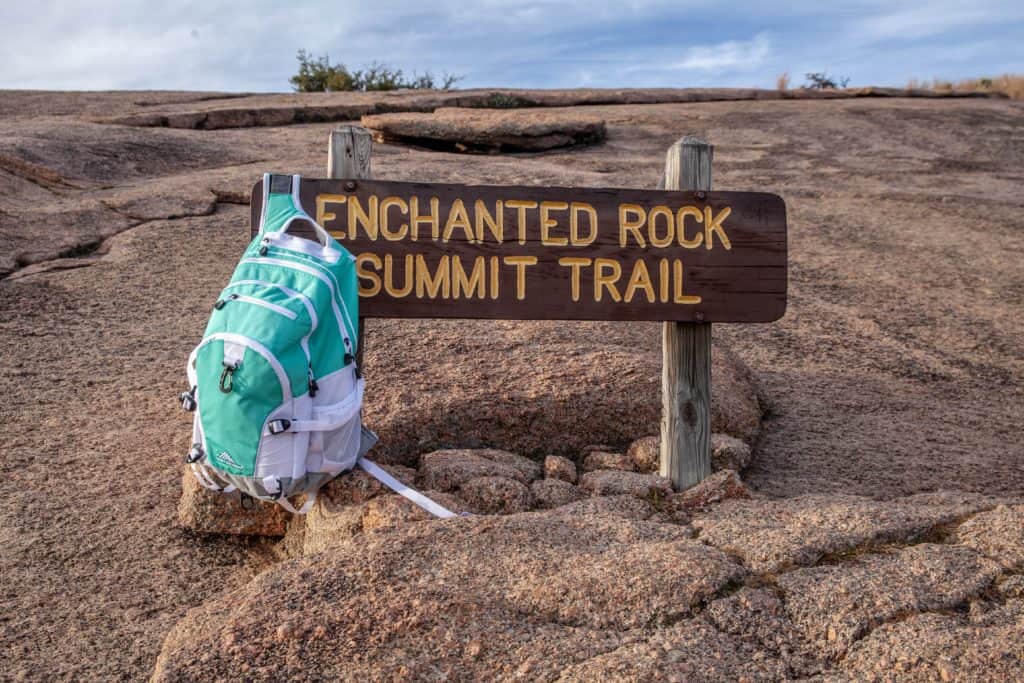 I took my High Sierra Loop Backpack on my trip to be able to carry water, additional layers for when the sun started to set, and other items that we would need for the hike. The Loop Backpack was perfect with the padded shoulder and back, plus the suspension to make the hike easier. I was able to fit everything inside of my bag with plenty of space to spare and still had the bottom compression straps in case I needed to carry anything else.
Even though the main destination is the top, the loop around the rock is gorgeous as well with small streams of water and different blooming plants, depending on the season you go. I've been in Summer and Fall, and both are gorgeous!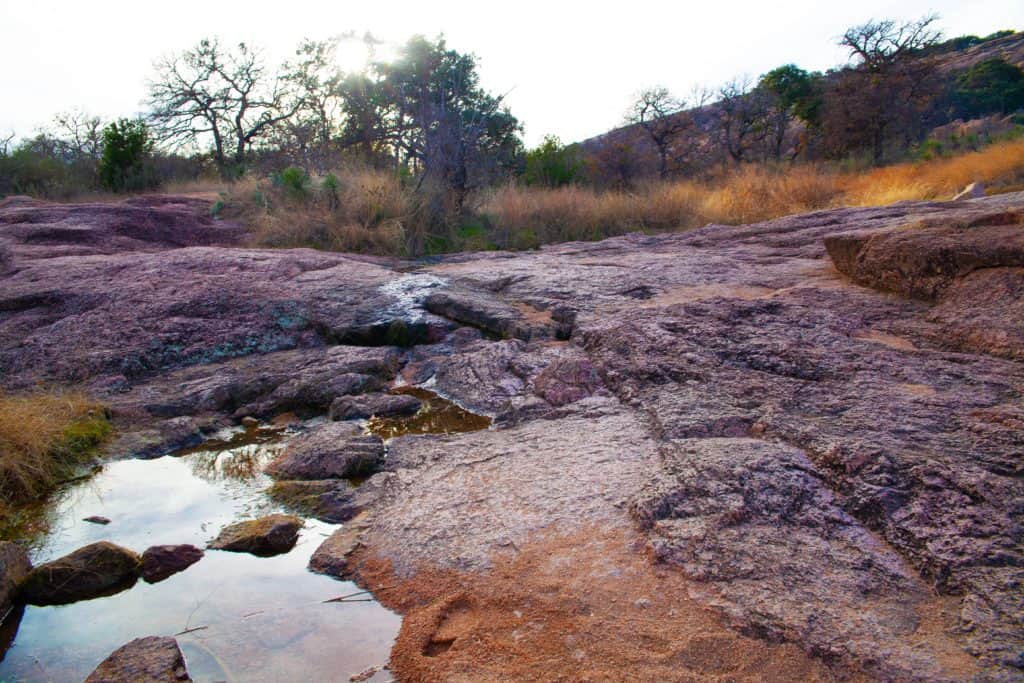 The hike to the top is steep, but manageable. Since it's a rock, you can basically tackle it from almost any angle!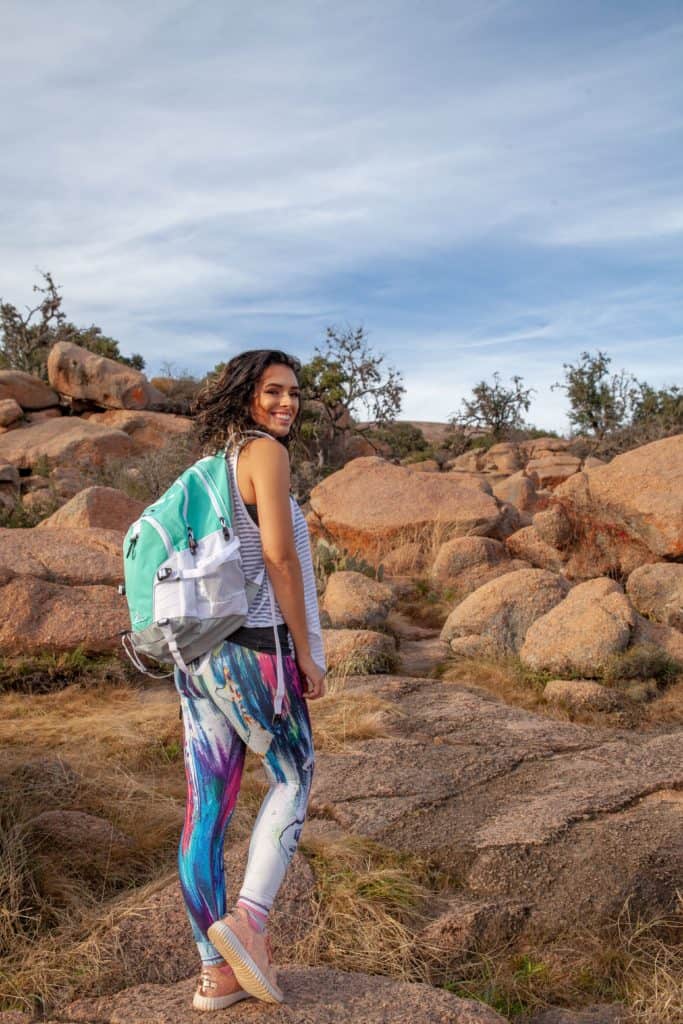 Plus it's fun to climb over all of the rocks!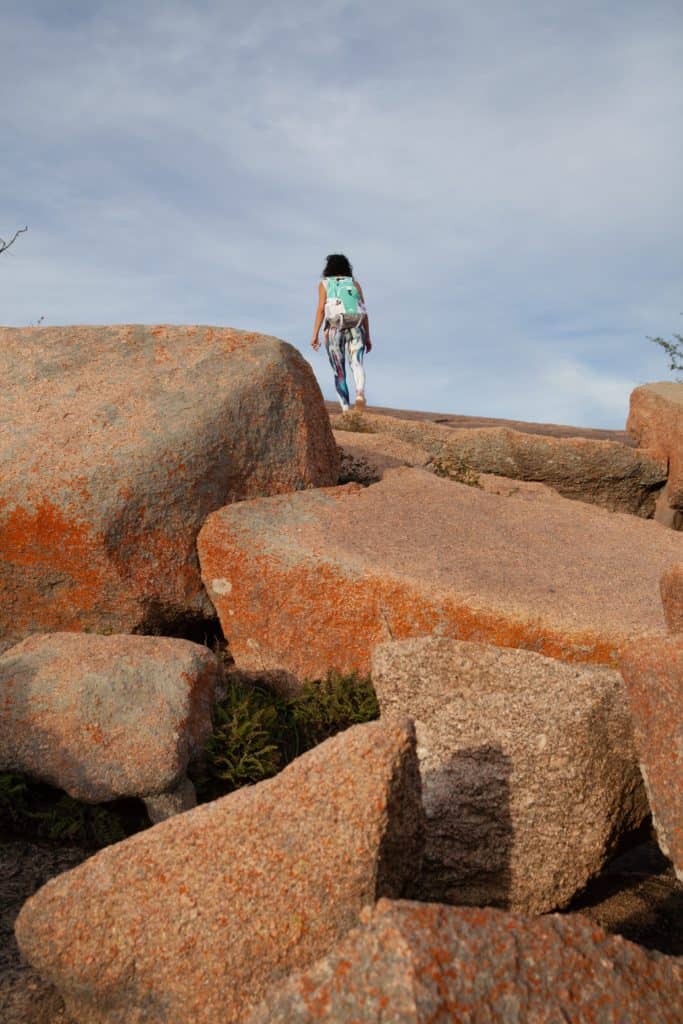 But of course, the best part is when you get to the top of Enchanted Rock! Talk about views for miles! We stayed long enough to watch the sunset. There are even certain days when there are midnight hikes where you can catch the stars.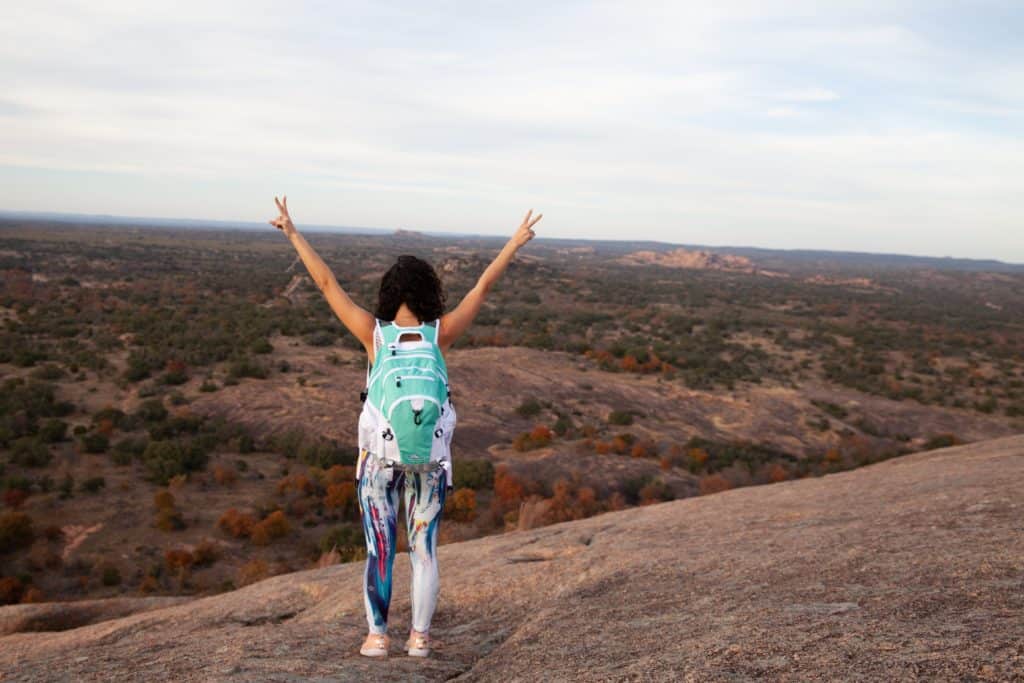 If you're in Fredericksburg, Texas, Enchanted Rock should be on the top of your list! It's a great spot to walk off all of that delicious German food. I know I'll be back with my High Sierra Backpack.