For a smaller town I was impressed with the culinary options in Fredericksburg. As a German town you can't miss out on all of the delicious German cuisine, but Fredericksburg offers so much more for a tasty weekend. Don't forget to take part in all of the other fun things there are to do in Fredericksburg!
Best German Food in Fredericksburg
From classic German food to a more modern take, you can stay in Fredericksburg and spend the whole time simply tasting different German cuisines. Below are my favorites!
For Authentic German Food
Head to Der Lindenbaum! The historic limestone building located on main street is gorgeous and the food so tasty! What I loved most was that there were so many German items that went beyond the traditional Schnitzel which is the only thing I usually see when visiting German restaurants. With items like Curry-Hihn (curried chicken), Rinderbraten (Roasted beef), and Pfeffersteak, everyone is sure to find something they love. This small restaurant does get packed so it's best to call for reservations, especially if going on the weekends.
For a Modern Take on German Food
Otto's is your place for upscale German food! Enjoy Duck Schnitzel, Jäger Huhn, or even a German inspired flatbread! All of the ingredients are locally sourced, so head here for a romantic dinner or fun evening with the girls. I would also recommend reservations for this one.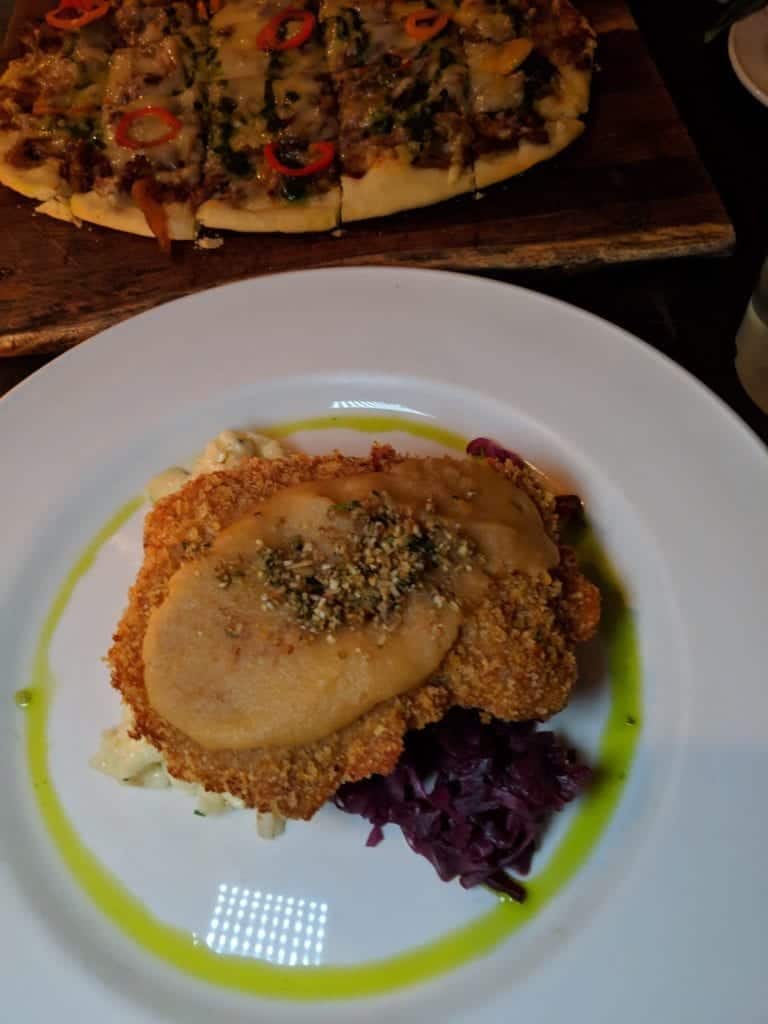 A German Breakfast
At Old German Bakery skip the lines and head over to the bakery counter for some fresh sausage and cheese kolaches and the most incredible blueberry kolache with fresh blueberries baked in. It was so good, even years later I still remember how amazing it was!
Burgers, Breakfast Sandwiches, & Gas Stations
Burgers
My husband loves to try burgers everywhere we go (by the end of my Texas Travel Series I will have a compilation of the best burgers in Texas) so of course we had to stop for burgers at Burger Burger. What I ended up loving about this place was all the cool toppings you could put on your burger. I didn't know that corn and carrots went on burgers, but I am now convinced every burger needs them.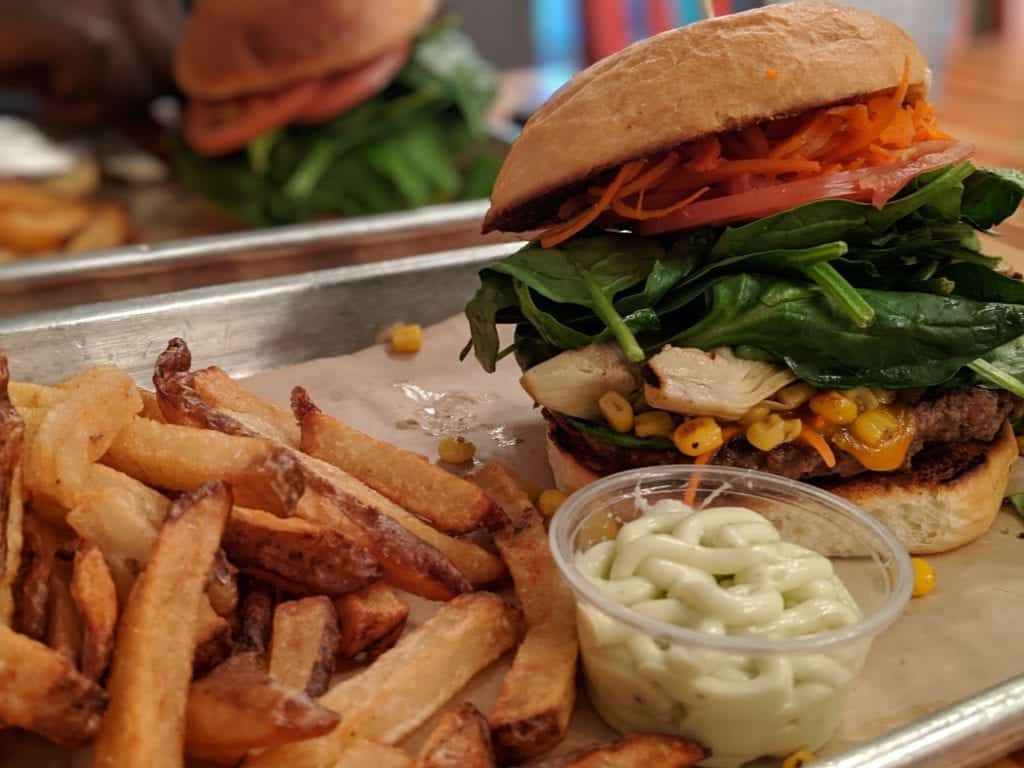 Breakfast Sandwiches
At first I was confused when we were invited to Woerner Warehouse for breakfast. I looked it up and it was a furniture shop. But this cute shop had some of the tastiest breakfast biscuits such as a fig jam egg biscuit and an avadaco biscuit! Plus afterwards you can grab a coffee and walk around the store.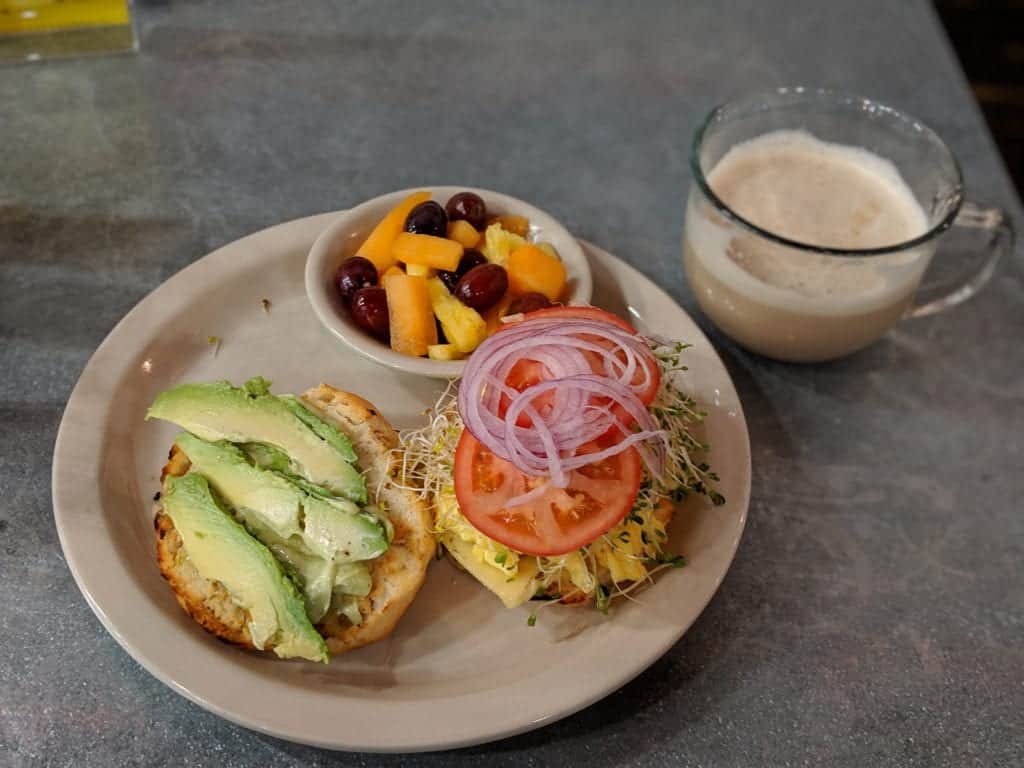 Gourmet Cuisine in a Vintage Gas Station
To be honest I chose to eat at Hill Top Cafe because of how cute the outside was. I assumed they served typical Southern food. While they do serve that, what they are known for is their gourmet French-Cajun fusion! My husband and I feasted on flaming cheese, some of the most moist crab cakes of my life, and tantalizing escargot (something I was convinced I would never try). This spot is just a tiny bit outside of Fredericksburg in Cherry Springs and 100% worth it!

Off the Path
Now this place is in Johnson city. However, I decided to add it because on my way out of Fredericksburg I usually like to hit up a couple of wineries and eating at Bryans on 290 is the perfect way to end your wine trail tour.
First off, I have to describe how incredible the service is. I was chilly because we visited Fredericksburg in the Winter. I asked the waitress if they had some mulled wine. Turns out they didn't which wasn't a problem, but out comes the chef who insists on making me some fresh mulled wine! How incredible is that!?
I spoke to the waitress more and she said it's very common for the chef to go out of his way to provide for an extra incredible experience for guests. They don't have a freezer in order to ensure the highest quality of ingredients, but one day some kids wanted ice cream and they drove across the street to pick ice cream up from the store just for them. You really can't beat that level of service and their food is just as good.
Mussels in a flavorful zesty lime broth had us ordering extra bread just to get the last of the broth!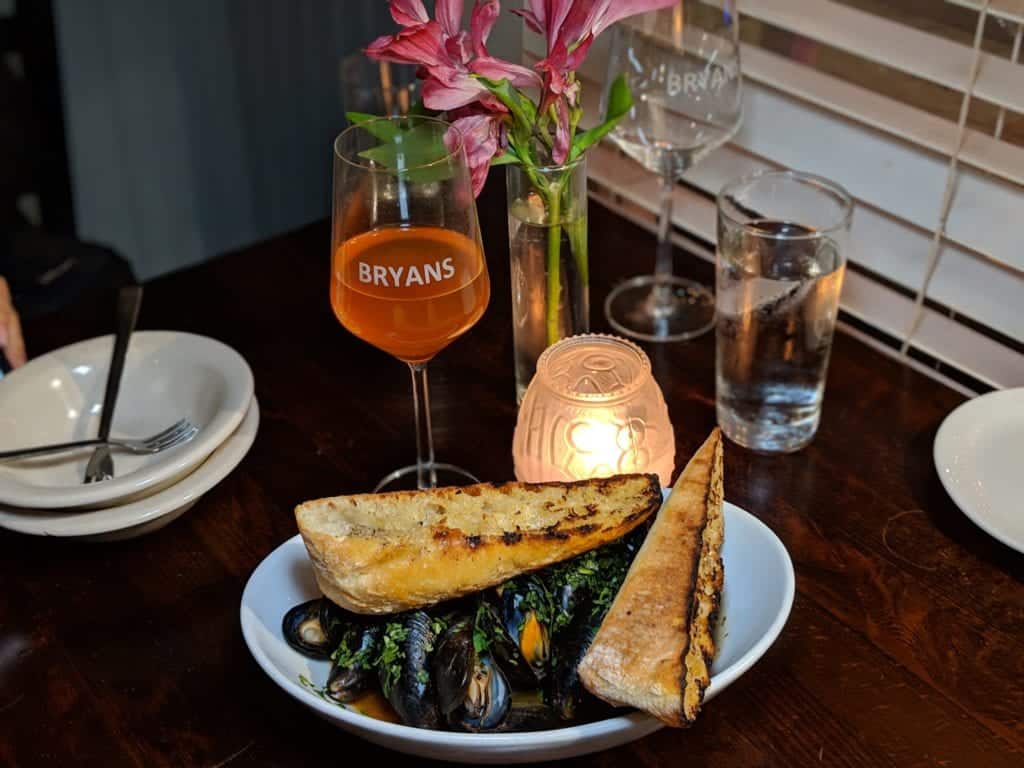 I ordered the Asian glazed pork loin in a pineapple scallion fried rice and my husband ordered the Bryan's half chicken with orange cilantro lime glaze and smoked Gouda mac n cheese. The worst part was when it was over because every bite was jam packed with flavors that complimented each other. This small restaurant is a must to end your wine trail.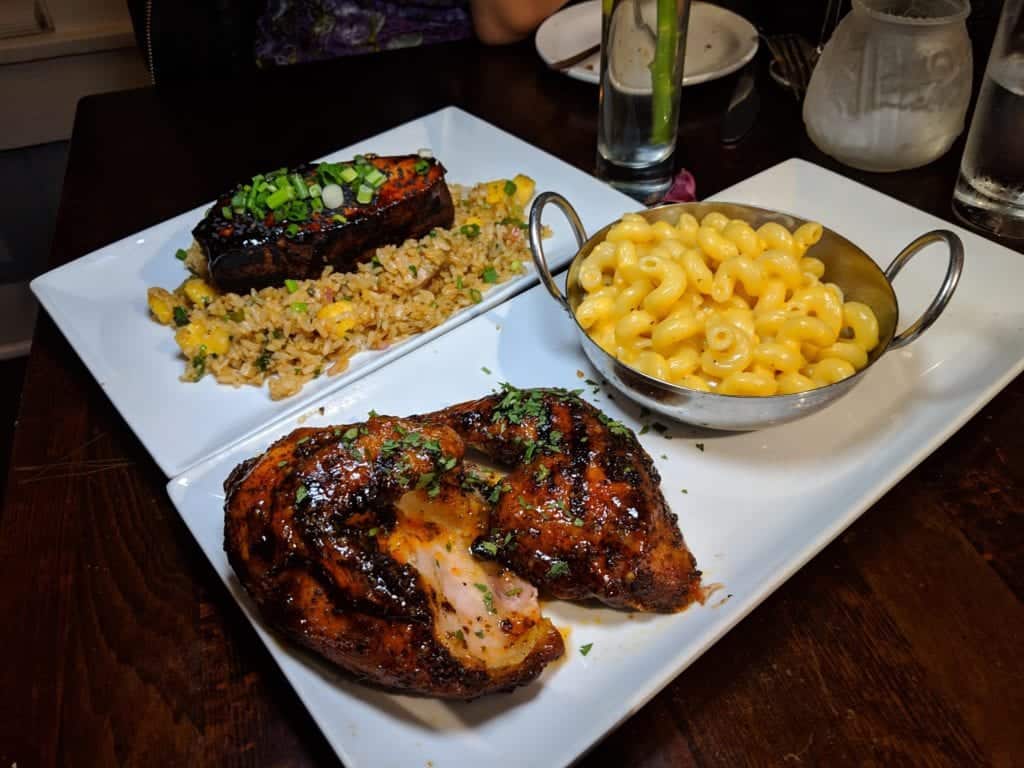 Fredericksburg is a destination for foodies as much as it is a destination for couples, wine lovers, and anyone else who loves to travel. Don't forget to also check out all of the fun things there are to do in Fredericksburg.