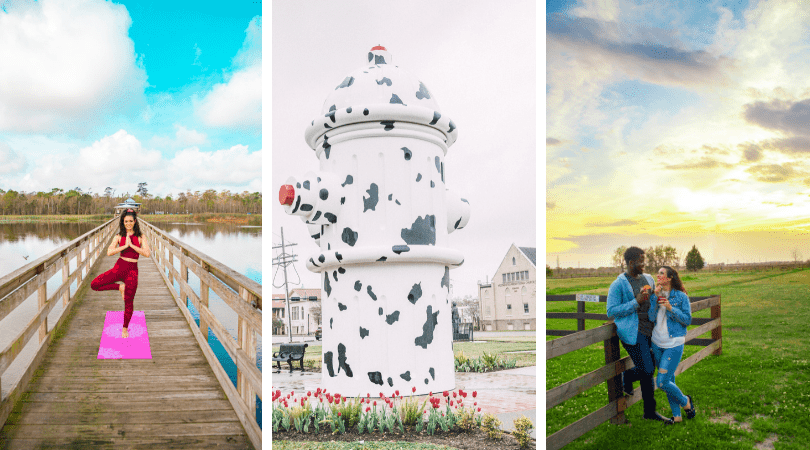 Beaumont TX is a complex city with surprises around every corner. For a small town, it's amazing just how much there is to do in Beaumont TX. You definitely can't get it all done in one weekend!
Another thing I loved about Beaumont is how budget-friendly a destination it is! There are so many fun, free, and affordable activities to keep families, couples, and even friends entertained!
So, make sure to check out all of the fun things to do in Beaumont TX this weekend and plan a trip for yourself!
Start Your Morning Off with Coffee and Pastries
Rao's Bakery is not just a great place to grab coffee and pastries in the morning; it's a local favorite and a vibrant part of the life of Beaumont. Every morning, you will find locals and tourists alike gathering in this spot. You'll likely see the owner out with the regulars, talking about the day-to-day.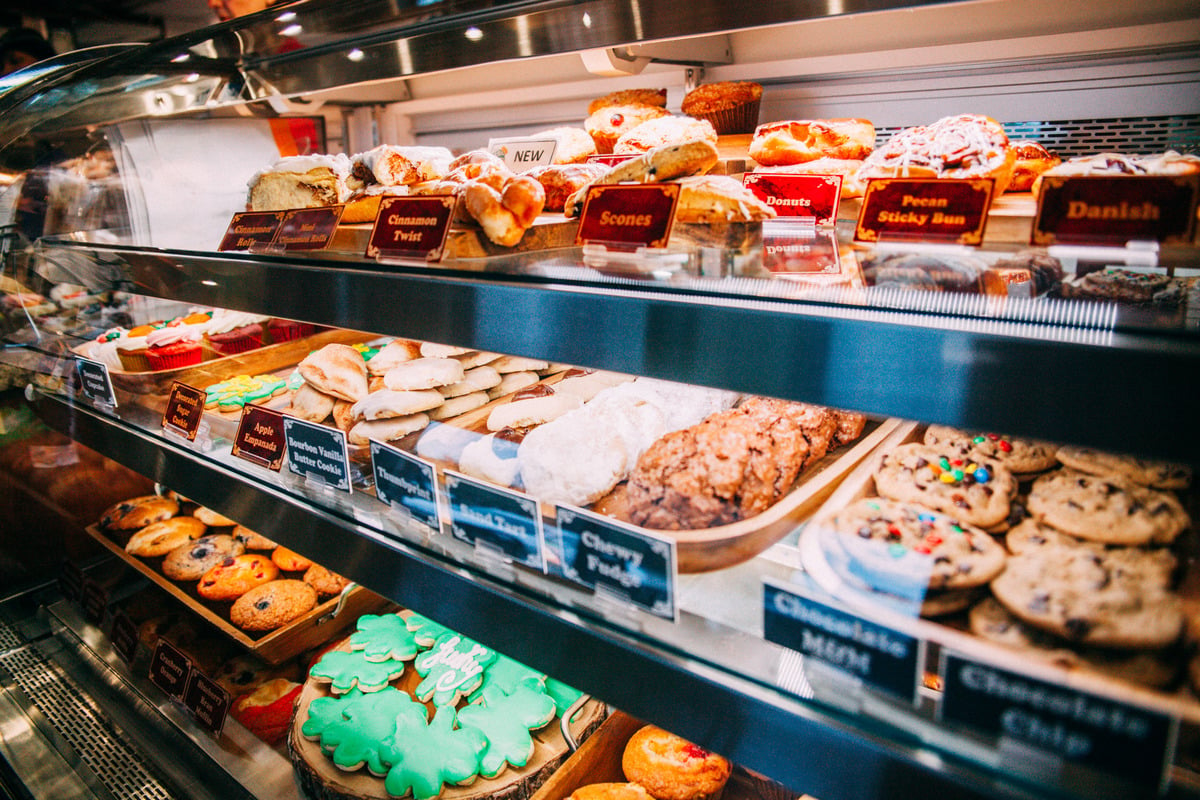 Rao's is a part of the city's history and is a tradition for many, even those driving from Texas to other states. They have delicious baked goods, muffins, and breakfast sandwiches. Not to mention the owner is a coffee aficionado, so you can expect an excellent cup of Joe here! Don't forget to grab some cookies for later!
Go Kayaking
There are miles of incredible kayaking trails to discover around Beaumont TX. In just a couple of hours, you can explore changing scenery, from paddling in big open spaces to navigating tightly packed trails. There's so much to see, from fish swimming under you to birds flying all around.
We had a tour with Big Thicket Outfitters, which allowed us the convenience of having the kayaks waiting for us when we got there. We also had a guide to teach us about the different wildlife we saw.
Considering how much good food we ate in Beaumont, this ended up being a great way to work off some of those burgers and Cajun food!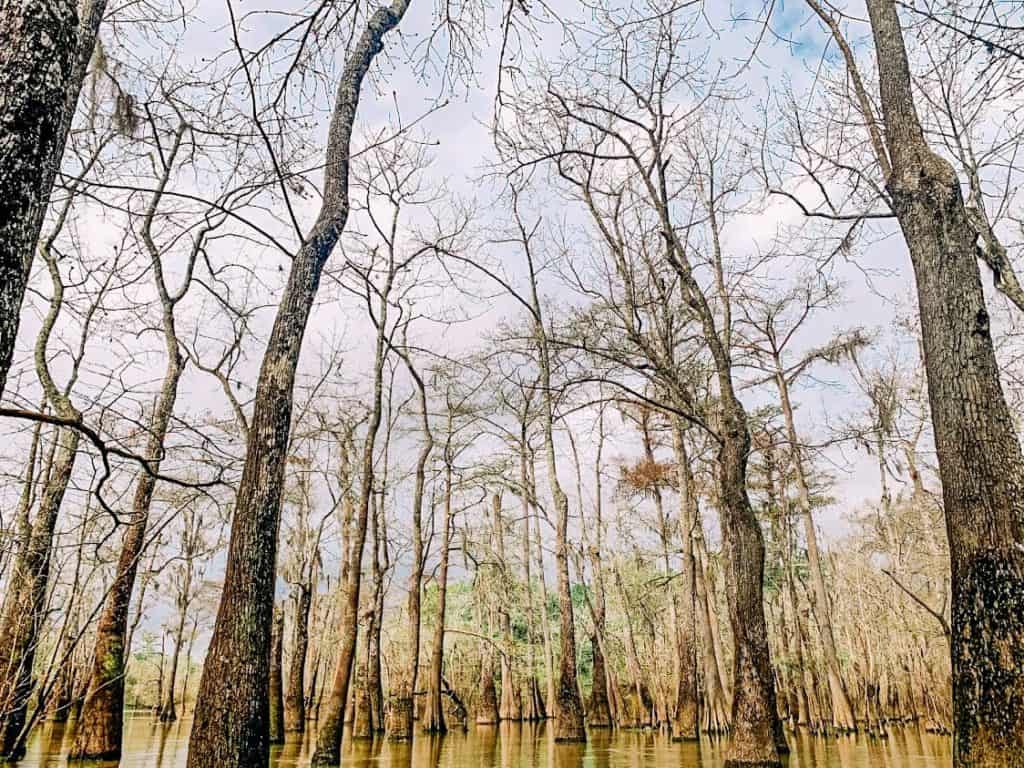 Stroll Through the Woods
Big Thicket National Preserve boasts a diverse ecosystem that's as rich as it is captivating. With its sprawling mix of lush forests and awe-inspiring biodiversity, it's a haven for hikers, birdwatchers, and photographers alike.
Whether you're on the hunt for that perfect Instagram shot, craving a serene escape from city life, or simply eager to discover the magic of Mother Earth, Big Thicket has it all. Lace up those hiking boots and let the whispers of the wild guide you through its miles of trails.
Visit the Largest Working Fire Hydrant
Before going to Beaumont, the giant spotted fire hydrant was just about all I knew about this town. However, upon learning more, it turns out that this is more than just the world's largest working fire hydrant (although that's pretty cool in itself).
This was actually a gift from Disney for the release of 101 Dalmations, which makes this small Southeast Texas town a must-visit for any Disney lover!
Nearby Beaumont is China TX, where Disney hosted a huge celebration for the release of Mulan! Who knew this area and Disney would be so connected?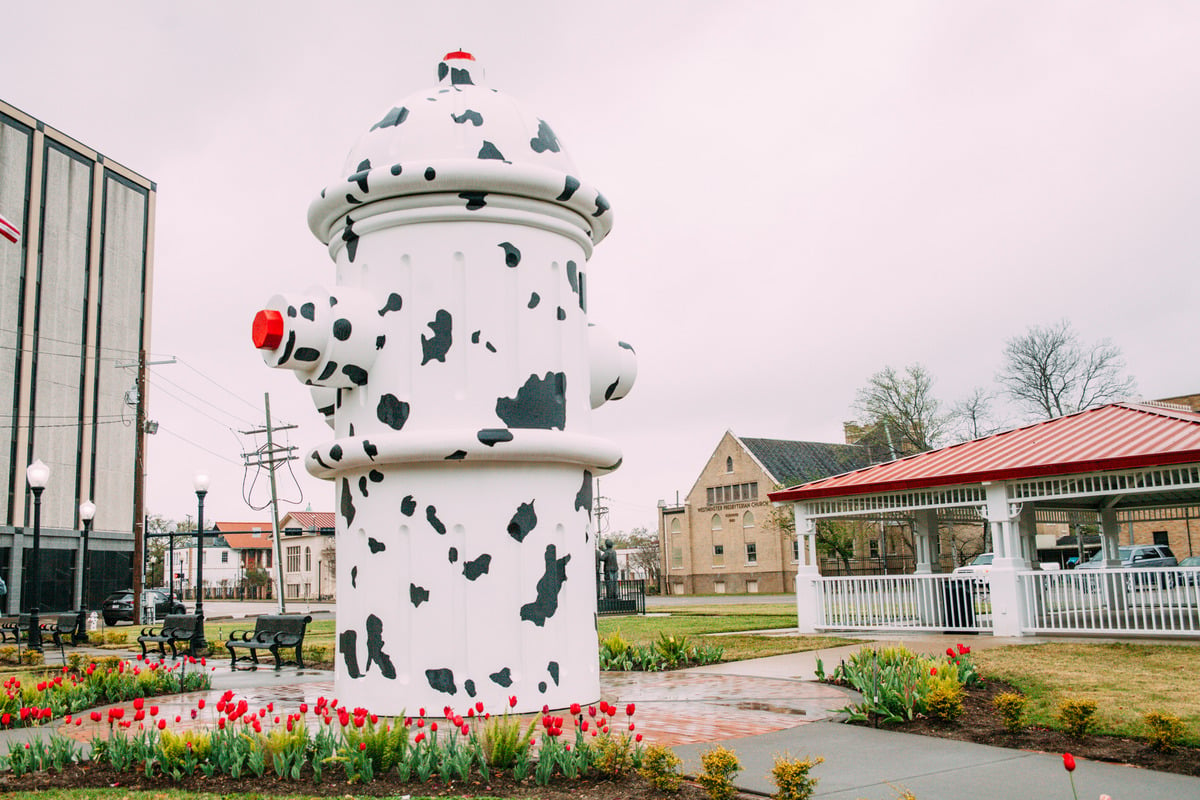 Learn About Firefighter History
I was fascinated by all of the incredible history and vintage fire trucks at the Fire Museum of Texas! You can see how firefighting has changed over the decades, the different unique memorabilia, and even get to dress up like a firefighter!
The museum is free, and I enjoyed the different interactive parts to keep kids and adults entertained and informed!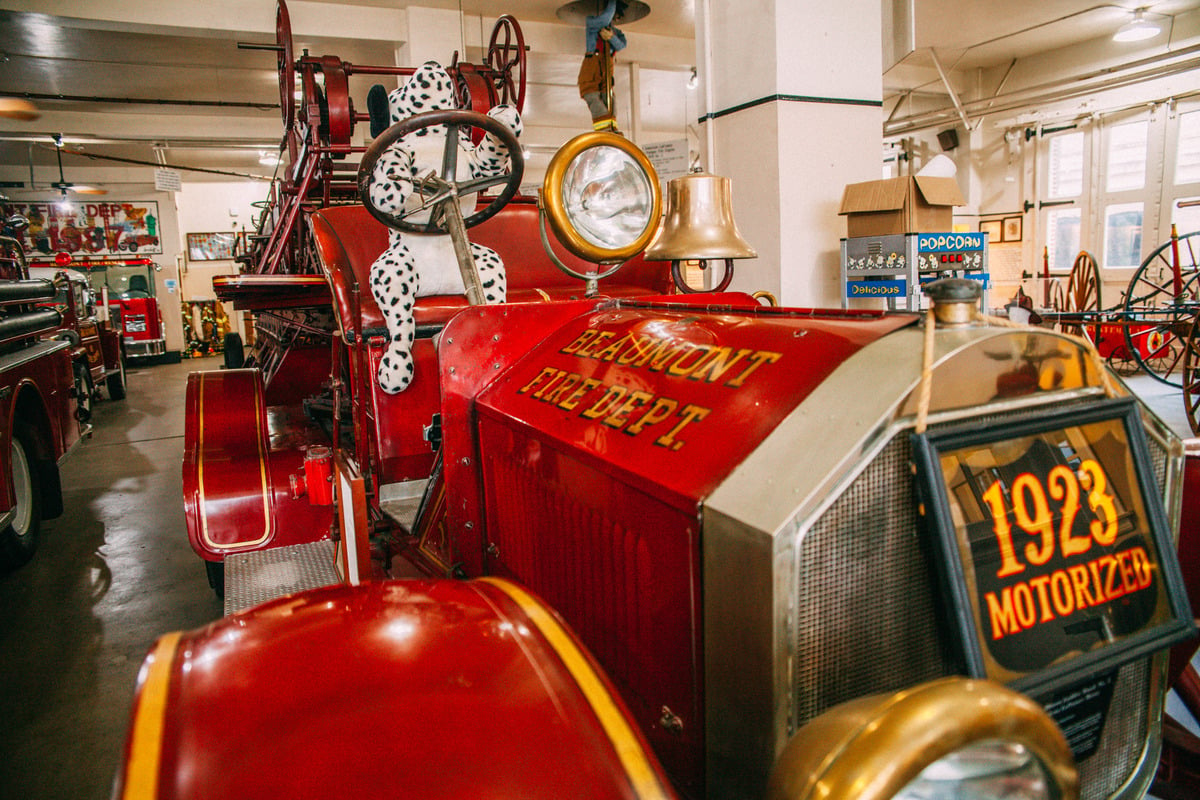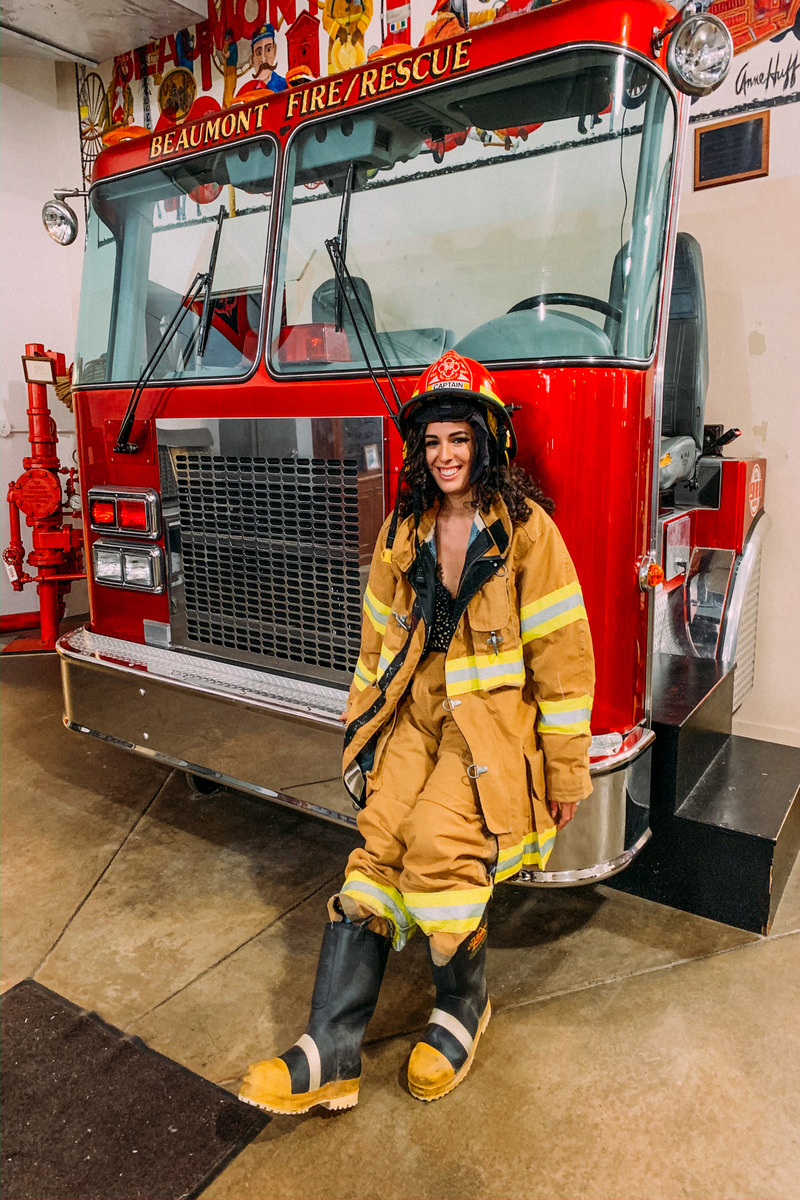 See Eclectic Art
The Art Museum of Southeast Texas is another free place to visit that is a must. There are so many different rotating galleries and special events to keep you coming back. They do a great job of celebrating international, as well as local talent.
However, one permanent exhibit stands. Felix "Fox" Harris was a man who took old trash and created a forest of metal and scraps that became brilliant art! People from all around would come to see this house covered in eclectic creations up to 15 feet tall.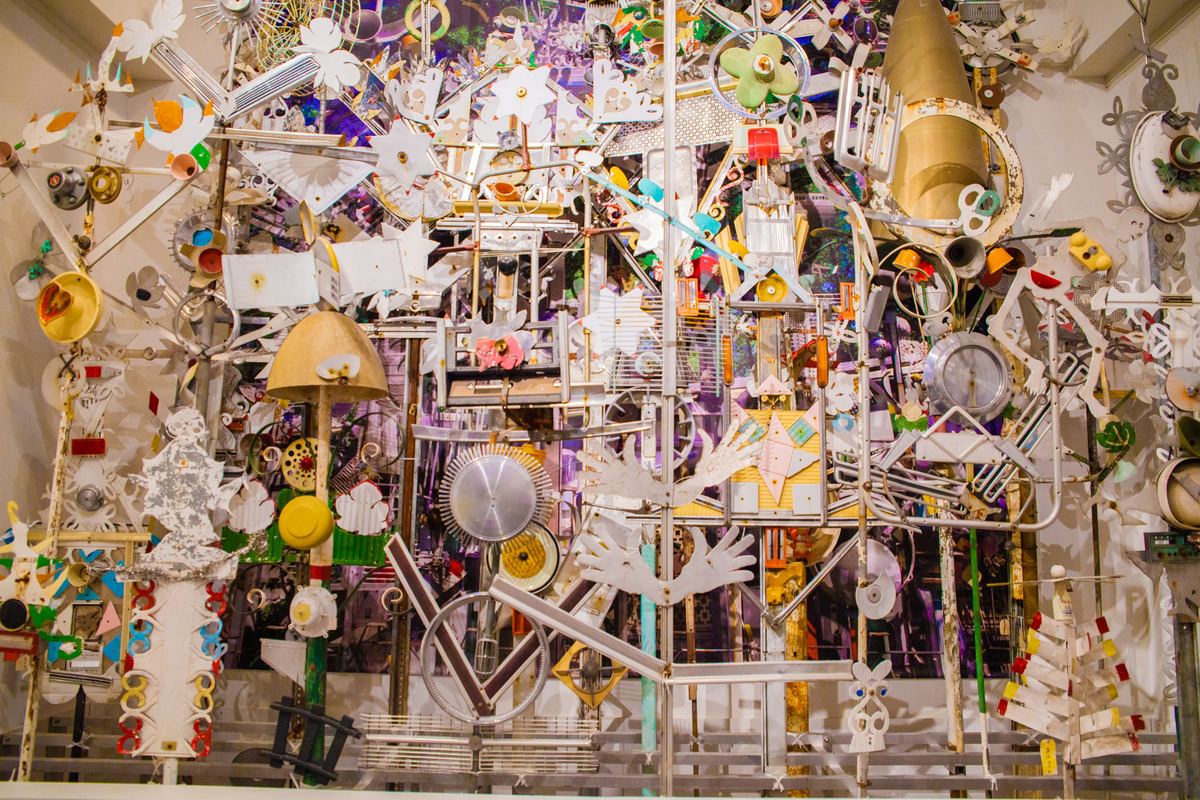 When this folk artist passed away in the 1980s, his collection was brought to the museum to remember his legacy. It's only a piece of the full creation he built, but it gives you a glimpse into the wonder and beauty that can be recreated from what we often consider junk. Pictures surrounding the exhibit show you what it looked like in its entirety as well.
Wander Through the Roses
The Beaumont Botanical Gardens are yet another free and stunning place to visit on your trip to Beaumont TX. The trails zig-zag past brilliant blooms, no matter the season.
There's a beautiful rose garden, hundreds of different plants to discover, and a little pond in the back to relax by. You could easily spend hours here trying to identify the different plants and enjoying leisurely strolls with loved ones!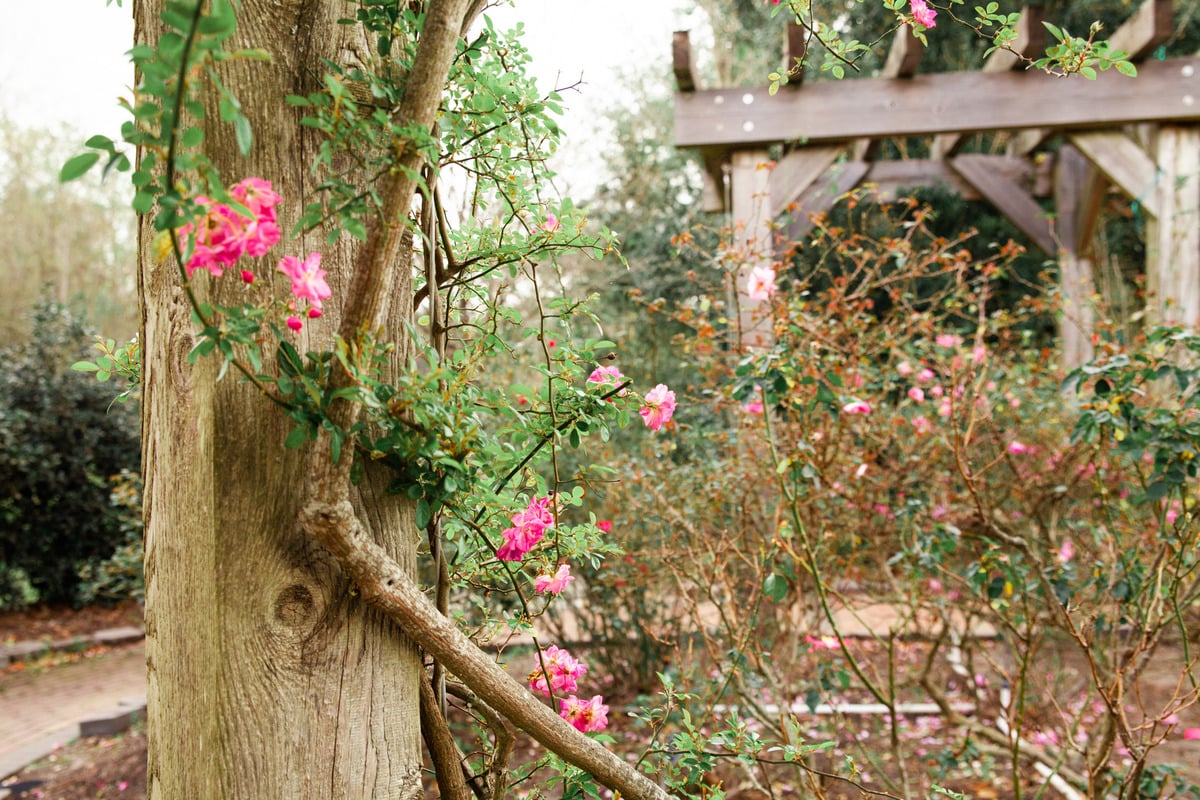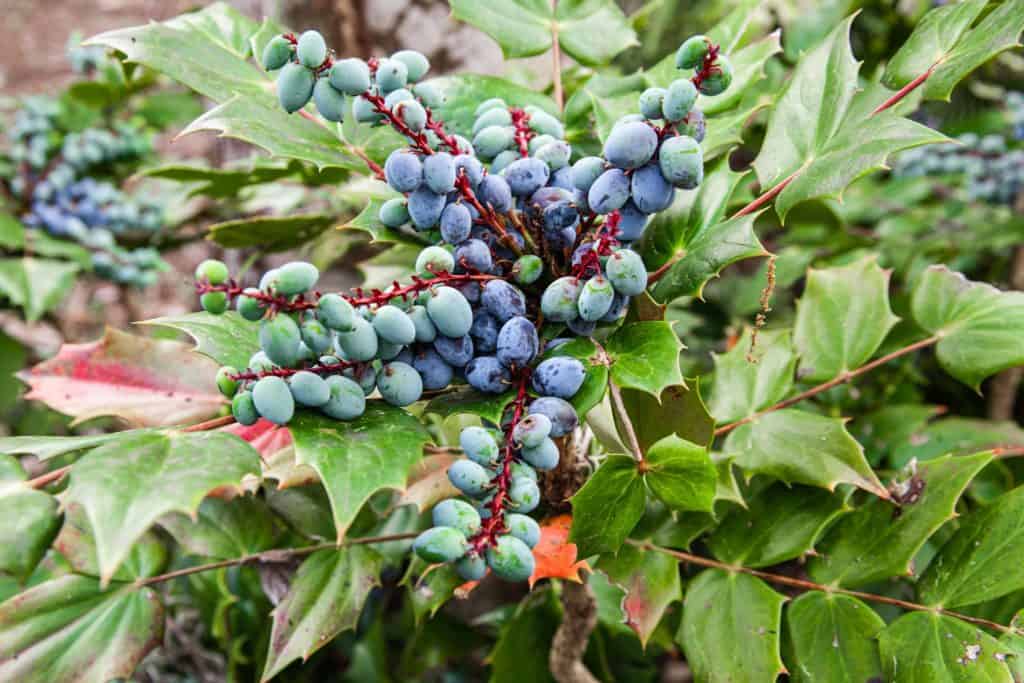 Search for Dinosaurs
The Binks Horticulture Center is a greenhouse decked out in fun discoveries. From rare orchids to koi ponds and greenery year-round, there's so much to see. There are even a few hidden gems here, such as different dinosaurs hidden in the trees!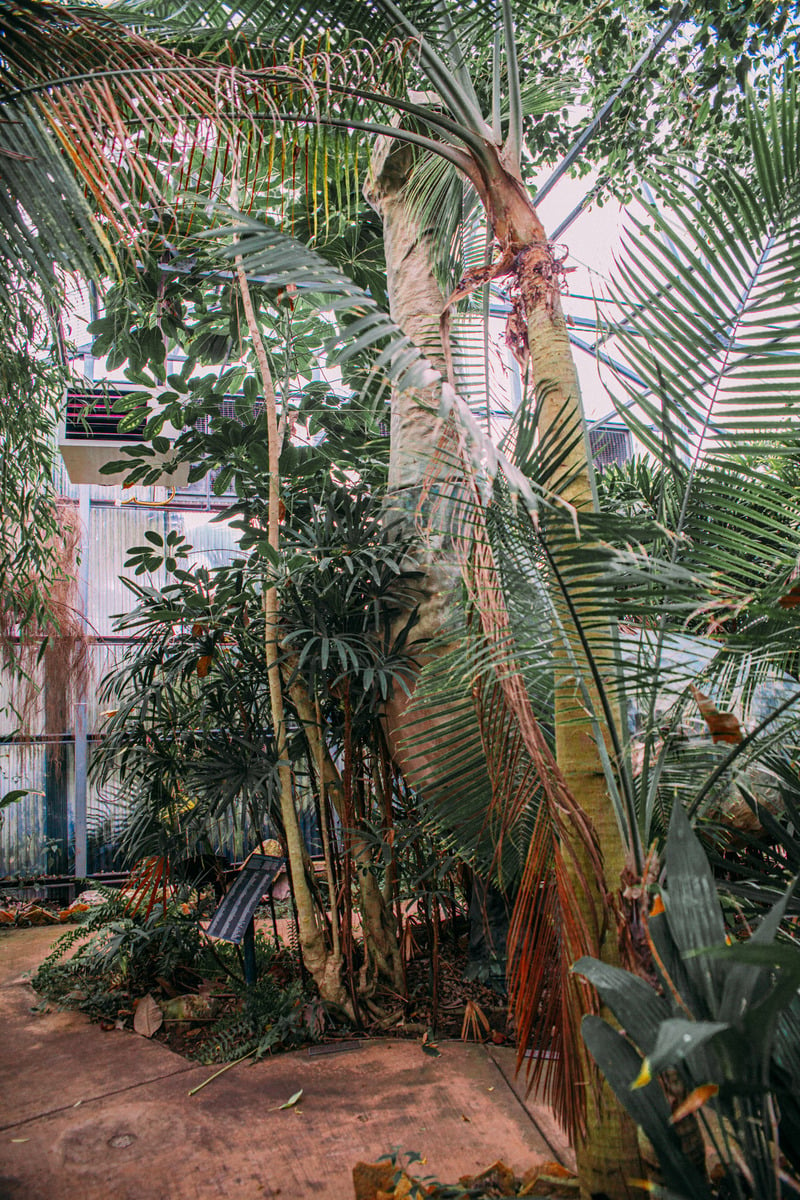 Explore Cattail Marsh
Near the botanical gardens are the breathtaking Cattail Marsh Scenic Wetlands and Boardwalk. If you get there early enough, you can often see the fog rolling off the water as the clouds fly by. It's a popular birding spot, but thrilling to birders and non-birders alike!
If you can, bring binoculars. We were able to see otters, alligators, different species of birds, and nutria in just a short amount of time. There is also a small information center where they have free interactive activities for kids and hiking trails to discover.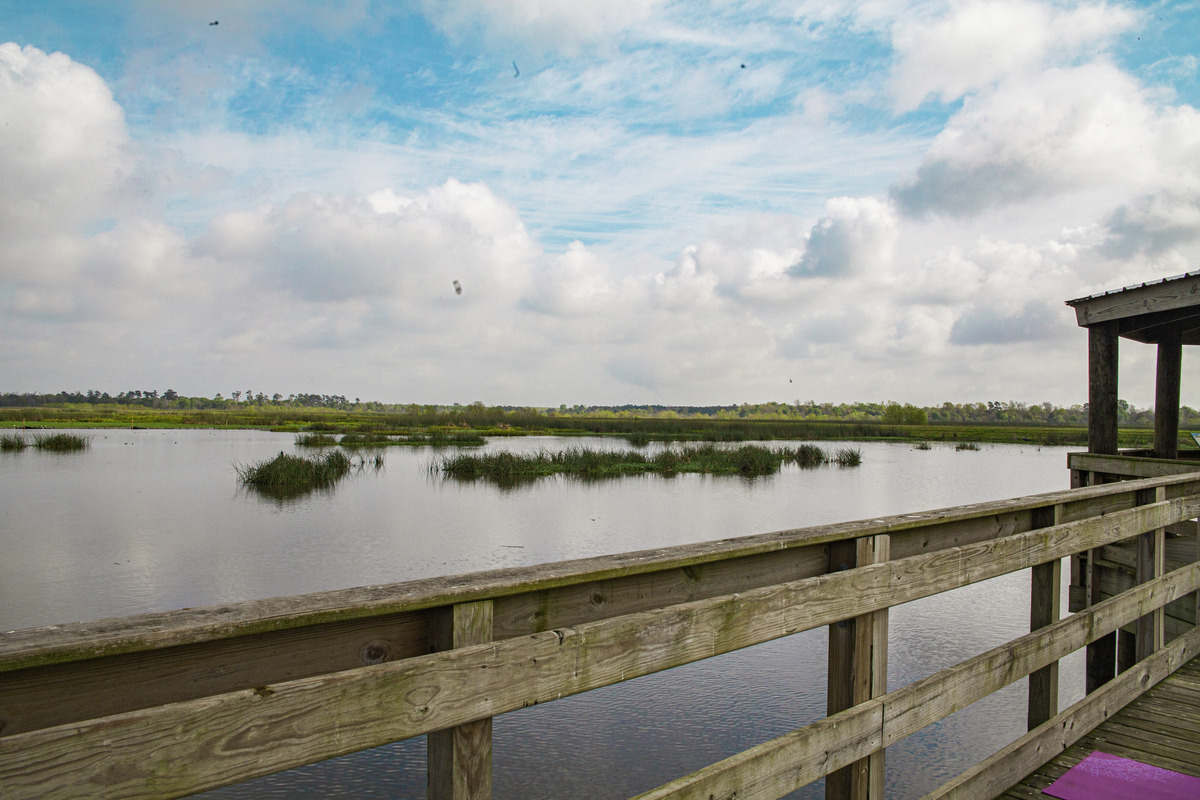 And Do Yoga There
Every other Saturday, the Cattail Marsh offers free yoga! There's nothing quite like a relaxing morning going through the different meditative poses with incredible views and the sound of nature all around.
Take a Picture in Front of the Murals
Beaumont does an incredible job of celebrating local artists. As you drive around town, you'll find murals of all kinds! Make sure to snap a few photos or do a silly dance in front of them!