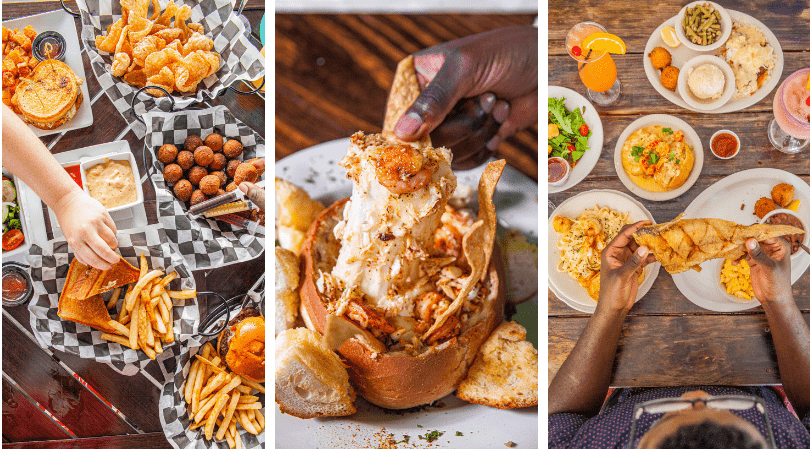 Exploring Beaumont might make you feel like you stepped over state lines into Louisiana! While there are so many great things to do (and not to mention all the great food in general), one of the things I was so excited about was going on a self-guided Cajun food tour! I'm all about fun fusion foods like Cajun mac and cheese, crawfish pies, Baudouin grilled cheese, and all other variations of the popular Cajun dishes! On your next trip to Beaumont, see how many of these tasty Cajun inspired food spots you can try!
Floyd's
Floyd's is one of the go-to Cajun spots in Beaumont where you really can't go wrong with anything, and it's a popular spot for crawfish. My favorite thing on the list though? Besides the butter-soaked bread they serve with everything, the bar trash (their name for a blackened crab, shrimp, and crawfish mixture is everything you never knew you needed!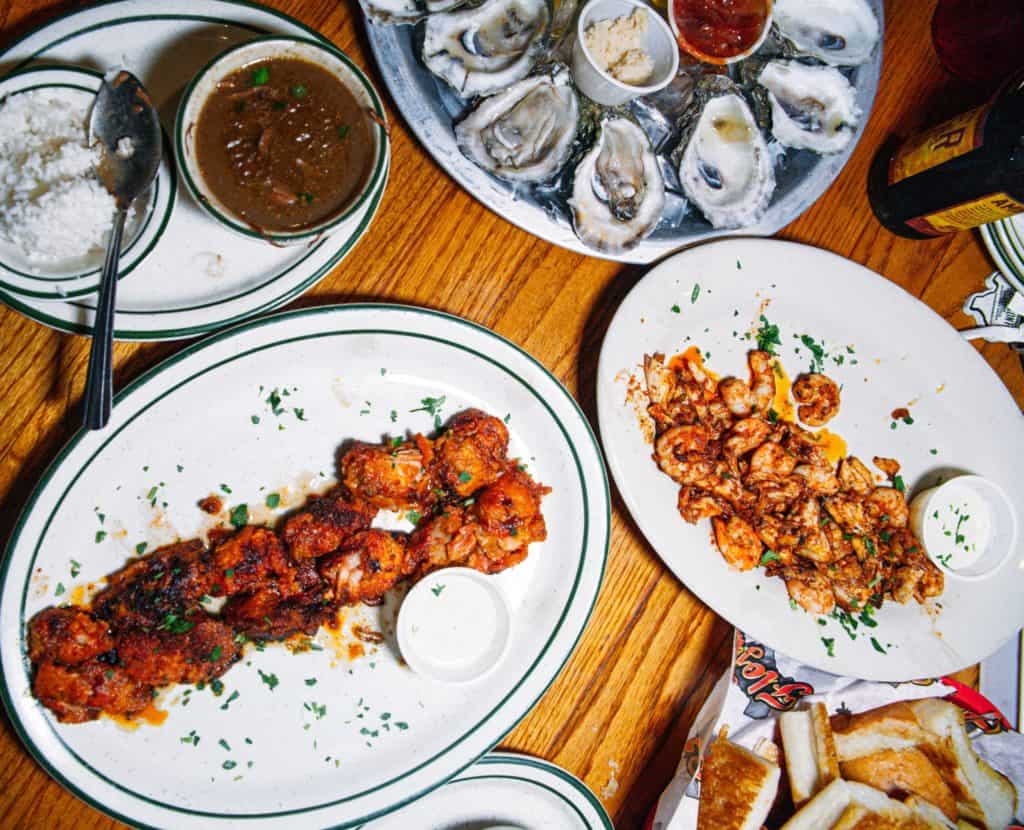 Tia Juanita's
The blackened shrimp and crab bread bowl is the perfect dish to start off with at Tia Juanita's because you really can't go wrong with bread, cheese, and Cajun flavors! For something fun, try the grilled Baudouin quesadillas that you smother with a savory ranch sauce. Blackened Redfish Pontchartrain with a Cajun sauce is a mouthwatering mixture of spices to round out your Cajun- inspired Beaumont feast.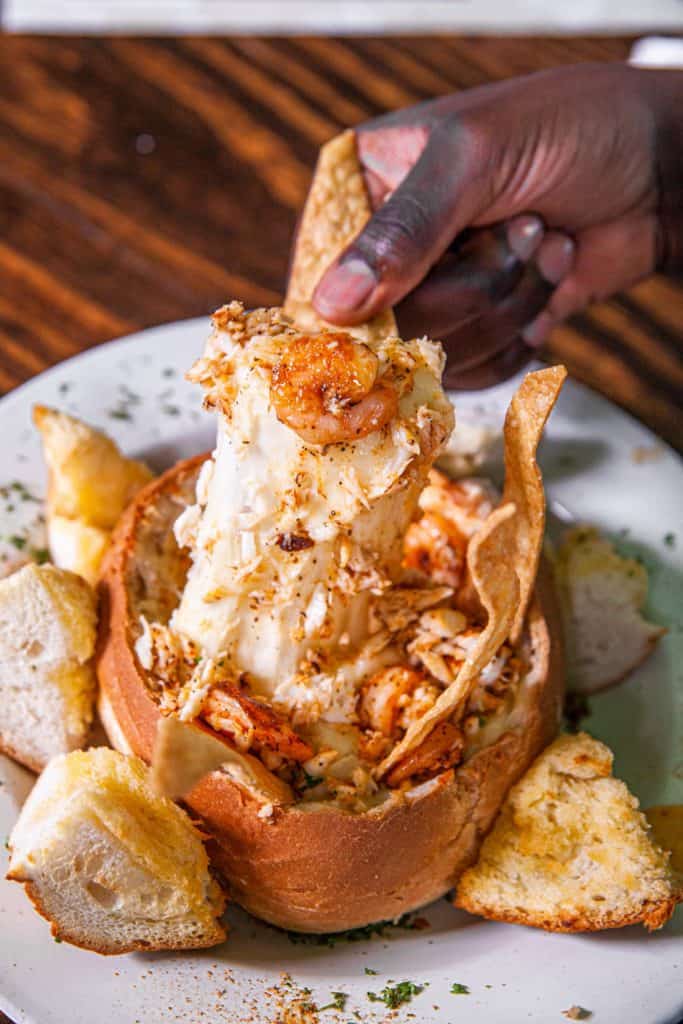 Crazy Cajun
You already know with that name that Crazy Cajun is going to be serving up some seriously good Cajun food. However, the dish that you will be dreaming about even after you leave Beaumont is the Cajun mac and cheese! Somehow that mixture of cheesy goodness and seafood flavor melds into the ultimate mac and cheese. I would eat this everyday if I could and I take my mac seriously.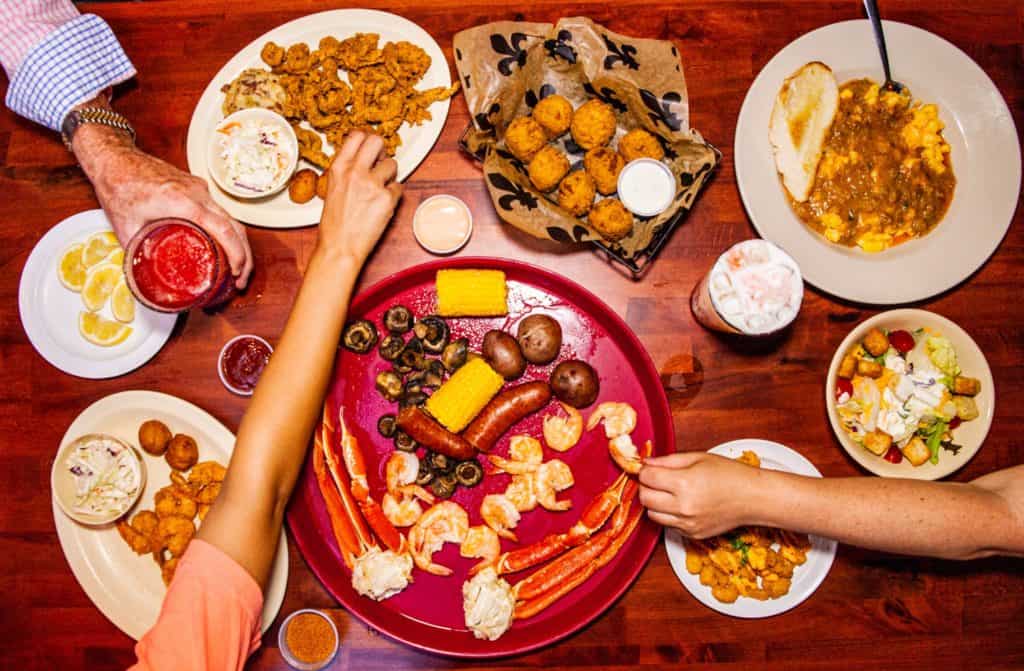 Pine Tree Lodge
Pine Tree Lodge is a fun spot right on the bayou where you can see gators below in the water while enjoying your meal! The full catfish hits the spot and the pistolettes, beignets filled with a cheesy crawfish sauce, are a must. Basically, anything cheese and Cajun pair well together!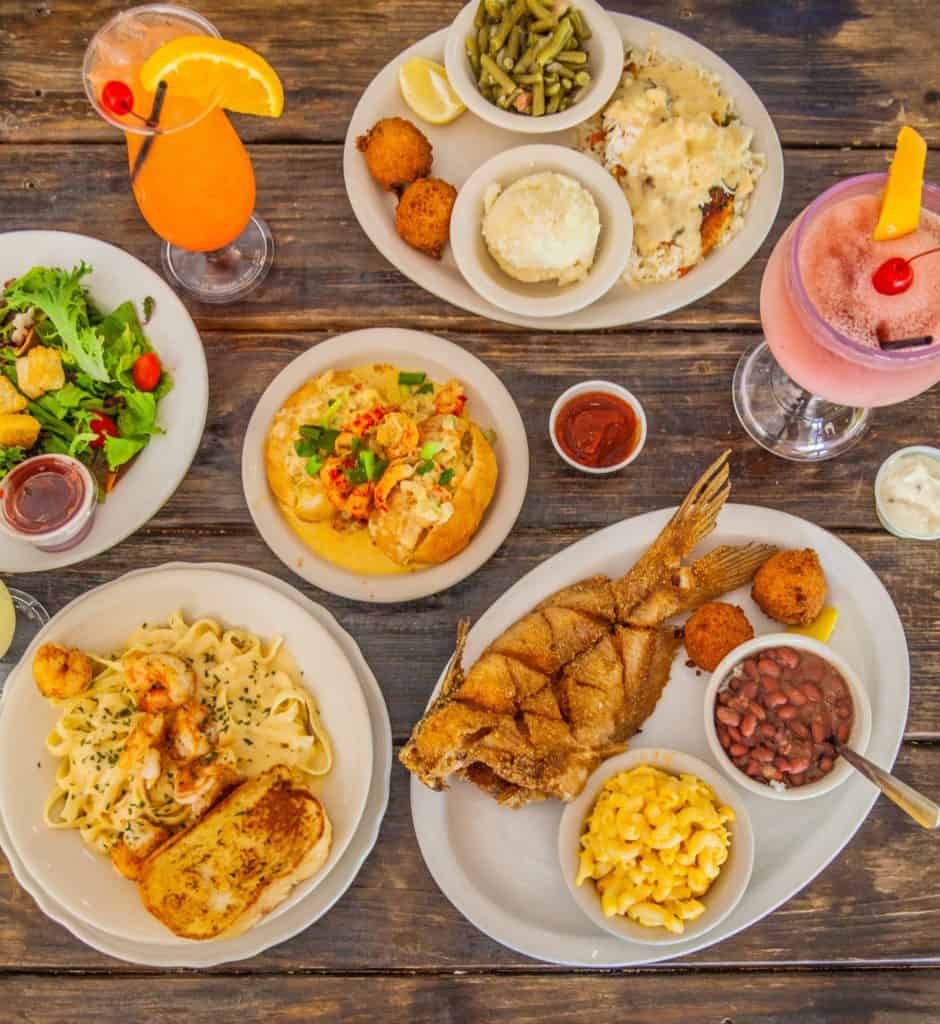 Lucy's
Lucy's is a little further out in Orange, but it's worth the drive. What started out as a sandwich shop quickly grew when the owner debuted her famous crawfish pie. Suddenly people were calling in from all over asking her to bring back this special until she brought it on the full menu and now serve all kinds of dishes. I won't judge if you buy a whole pie to take home!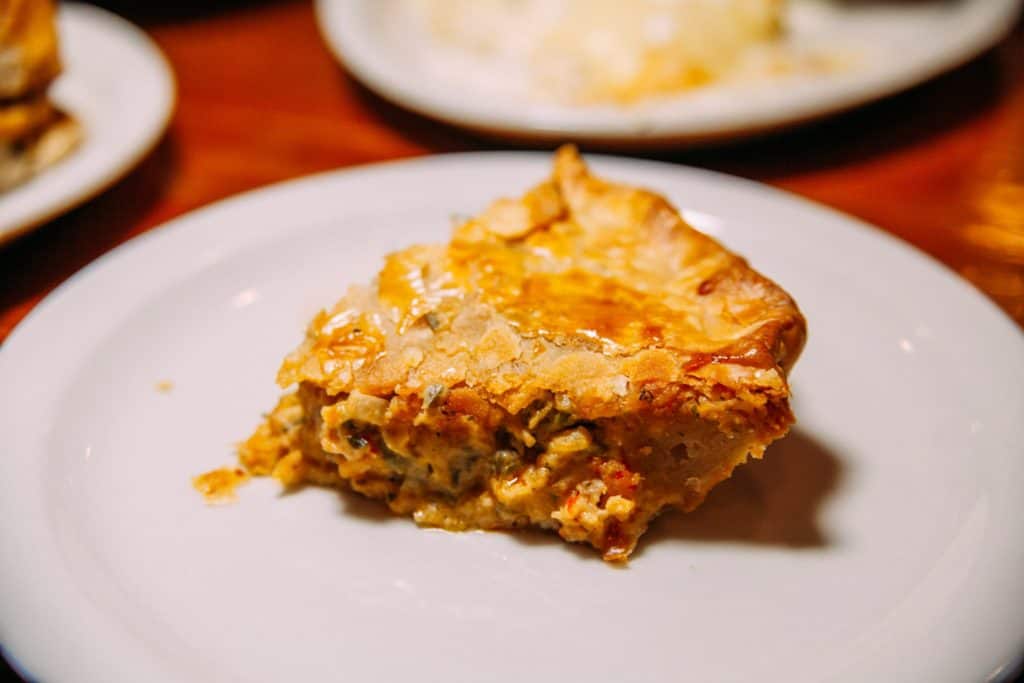 Willy Burger
Beaumont in general has some really funky/fun burger combos! Even funkier is the name of this burger at Willy Burger, the Booty Boudin burger with a regular patty, boudin patty, cheddar, and creole mustard!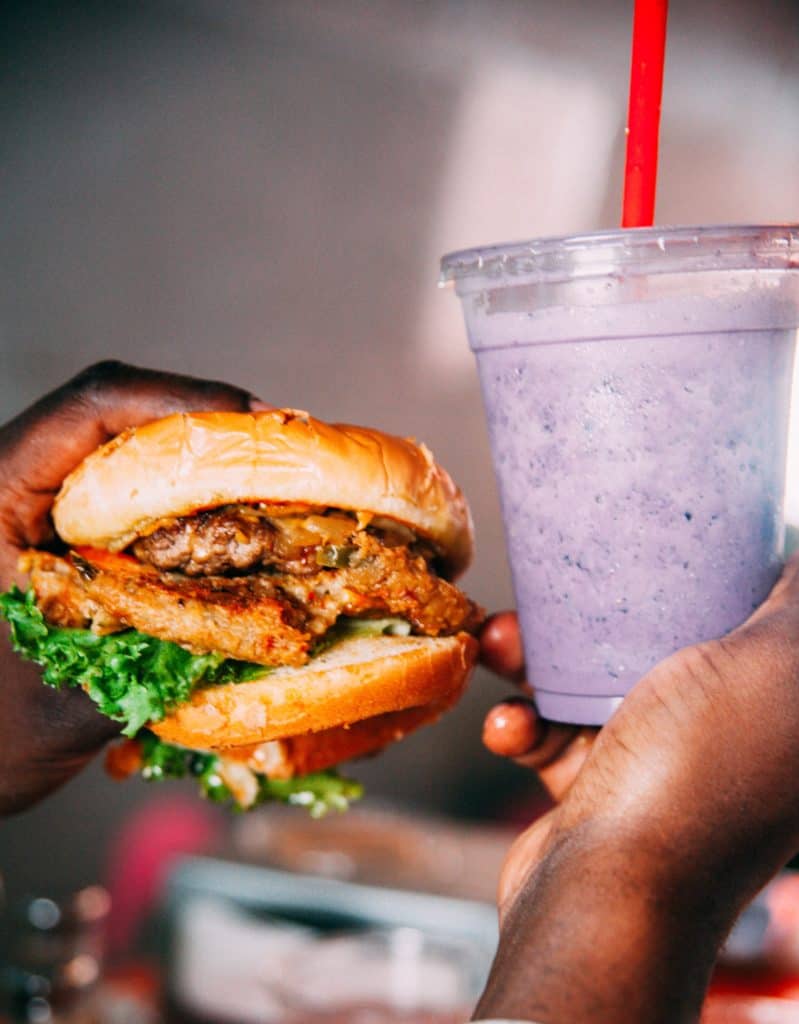 5 Under
I didn't know I would be adding a golfing spot to the list of Cajun restaurants, but the food at 5 Under was amazing! Plus, a little entertainment and delicious food makes for an incredible combo! 5 Under has such a large selection of Cajun-inspired dishes from the Boudin benedict, crawfish queseaux, and the Boudin grilled cheese!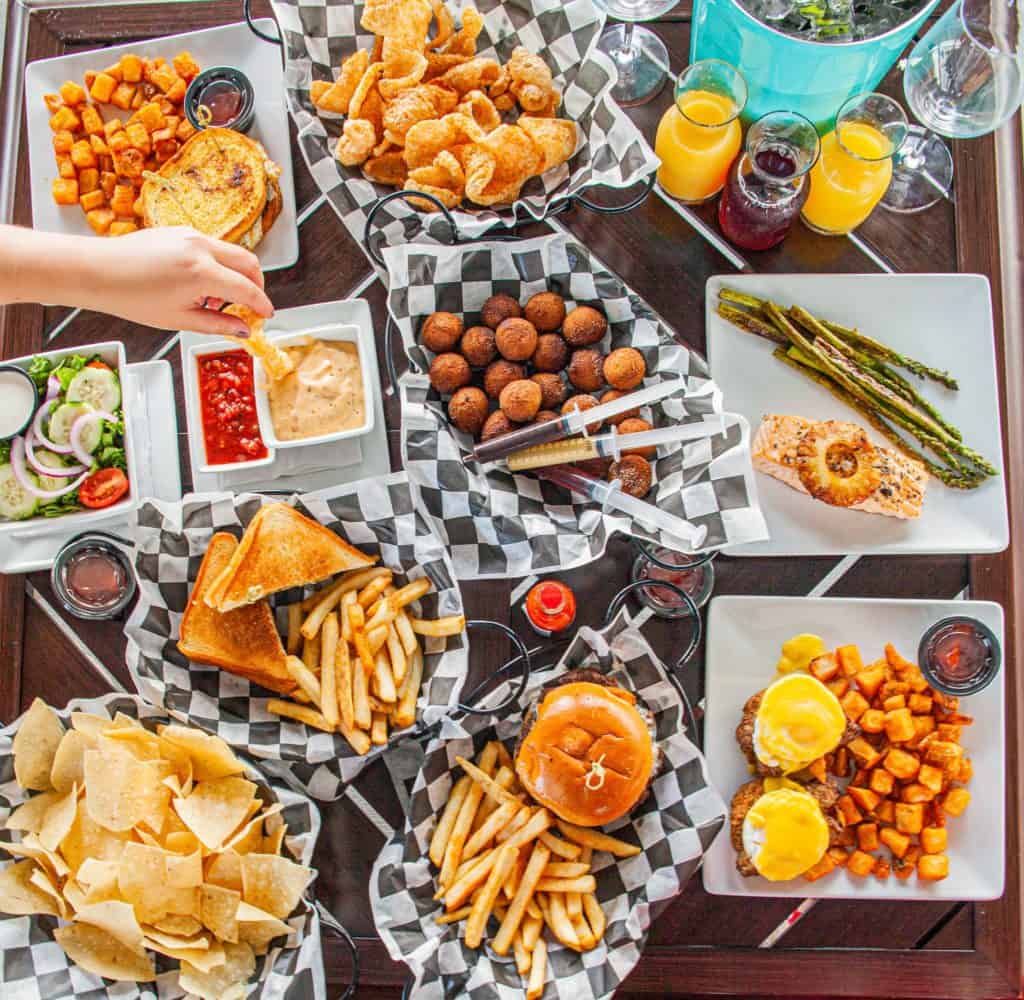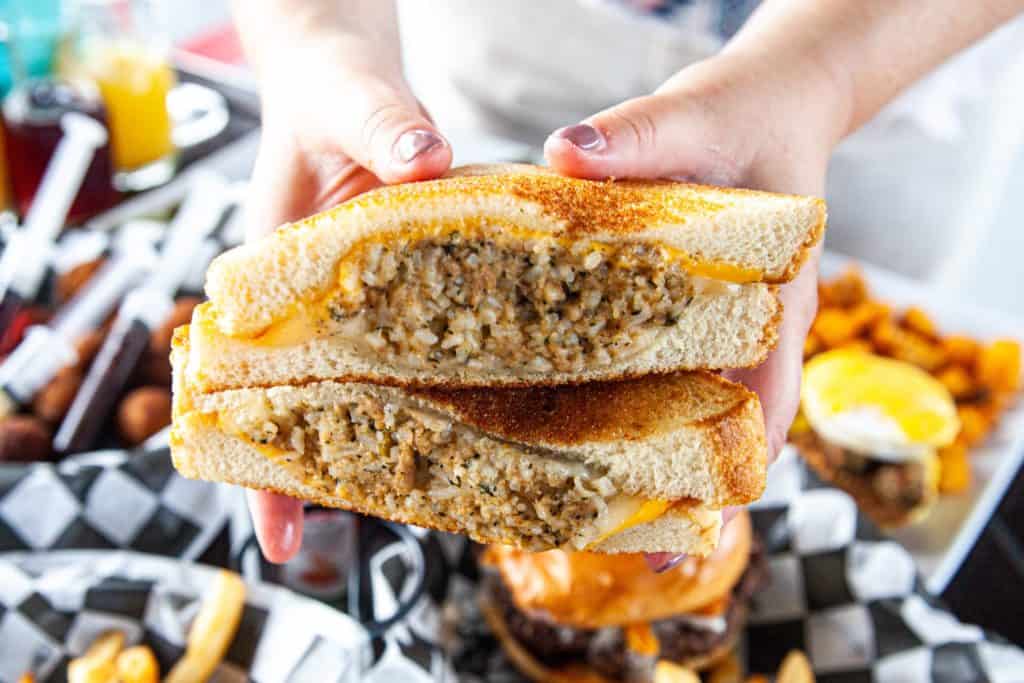 If you're craving Cajun, a trip to Beaumont will more than cure that! Or instead, maybe it will make you want to come back for more!