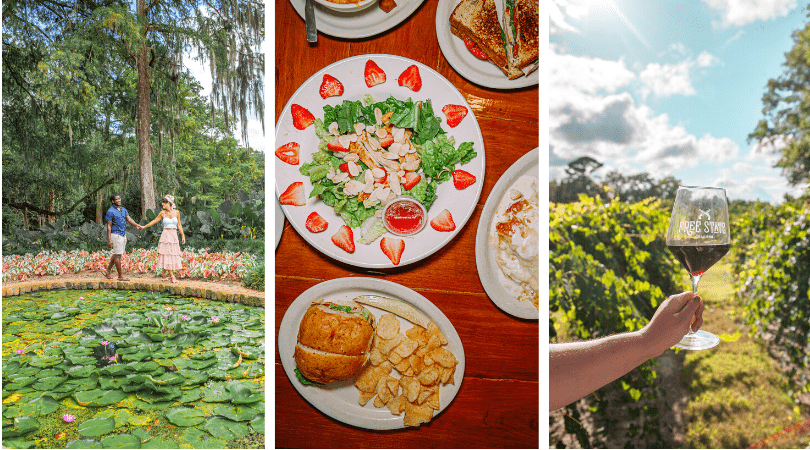 Located right on the border of Louisiana is Orange, TX, the ideal destination when you're looking to have a relaxed, but simultaneously adventurous weekend. The way the art scene and architecture of Orange complements its greenery, bodies of water, and the city's history makes for an abundance of things to do when you finally visit Orange, TX. Shangri La Botanical Gardens, Stark Museum of Art, and W. H. Stark House are just a few places you have to experience when you are looking for things to do in Orange, TX.
Wander Through a Garden
Shangri La Botanical Gardens and Nature Center provides a place for you to escape your daily routine, gaze at the picturesque flowers, smell their decadent fragrances, bird watch, and enjoy time alone with nature or alongside your favorite travel partner(s). Not to mention entry into the gardens is free! Shangri La desires to educate the community and improve lives in Southeast Texas by providing artistic, historical, and cultural resources.
Discover the Art Scene
The Stark Museum of Art is located in the center of historic downtown Orange, TX, and is home to some of the most significant collections of American Western art in the nation. This museum features items such as paintings, sculptures, books, baskets, pottery, clothing, and jewelry by artists like Frederic Remington, John James Audubon, John Mix Stanley, and Charles Marion Russell.
Check Out a Historical Home
Sitting between the corner of Green Avenue and Sixth Street is a fully restored Victorian home called W. H. Stark House. You can take a walking tour of the 14,000 square foot, three-story home and see the original Stark family furnishings and decorations they hand-picked back in the early 1900s.
Try Some Wine
Free State Cellars strives to embody the unique flavors of Texas fruit in every bottle of wine they produce. You are welcome and encouraged to immerse yourself in the Free State Cellars culture in their tasting room, at Free State encounters, and various winery events. Don't forget to include this Texas winery on your list of things to do in Orange, TX.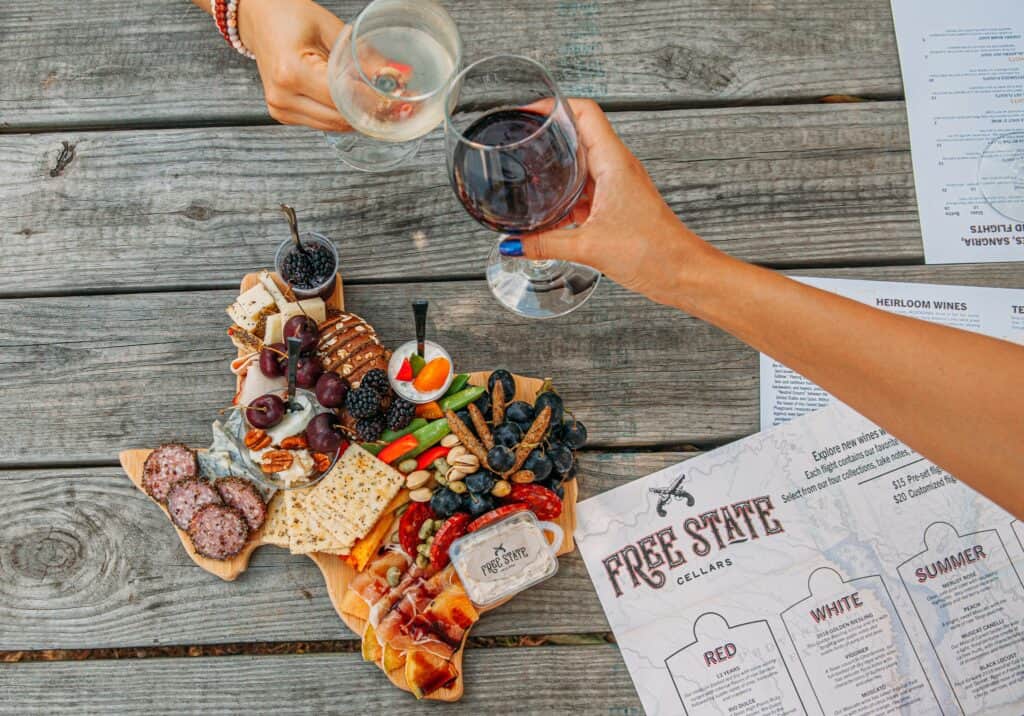 Hike Across the Swamp
A 0.4-mile boardwalk drapes over the Blue Elbow Swamp and it's accessible year-round! It's perfect for all levels of hikers and walkers alike. Here, you can take in the beautiful vegetation and unique wildlife that lives in the swamp.
Or Float Through the Swamp
When your feet need a little rest while you're exploring all the things to do in Orange, TX, you can rent an airboat or fishing charter at Dragon Lady Airboats; explore the swamp during the day, or watch the sunset and swamp come to life at night. Tours of the Blue Elbow Swamp provide a private experience for up to 6 people to explore all the incredible things the swamp has to offer and to learn all about the swamp's history.
Travel Back in Time
The Orangefield Cormier Museum embodies a 1920's era village. In a plain metal warehouse, an oilman who grew up poor created a village to represent the "good ole days" with places like a jail, a bank, a saloon, a boarding house, a post office, a dentist's office, a school, a general store, and a soda fountain. This museum is filled with original items from the 1800s to the 1990s, including leather shoes worn by school children back in the day.
Take a Day Trip
Close to Orange are the towns of Beaumont and Port Arthur that can help round out your trip with extra attractions for a whole weekend of things to do not far from Orange, TX.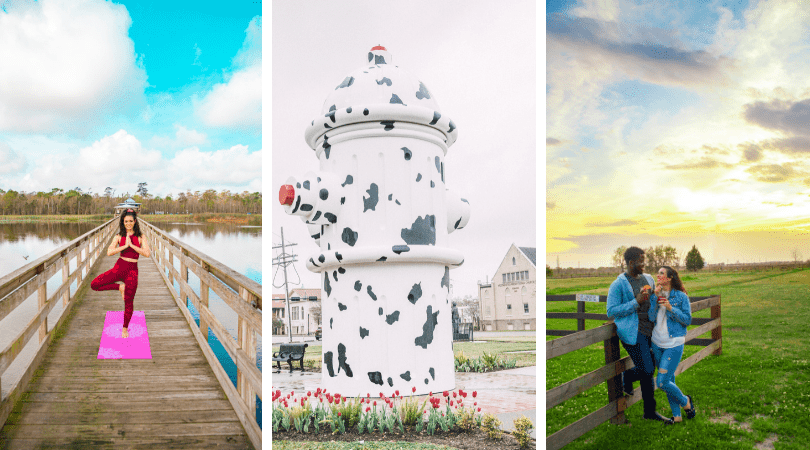 Where to Eat in Orange TX
Try some famous crawfish pie or crawfish mac and cheese at Lucy's Café & Bakery. This spot has grown in popularity because of how famous their crawfish pies have become. What once was a once-a-week specialty has become almost a daily tradition. People will drive from all over the state to stock up!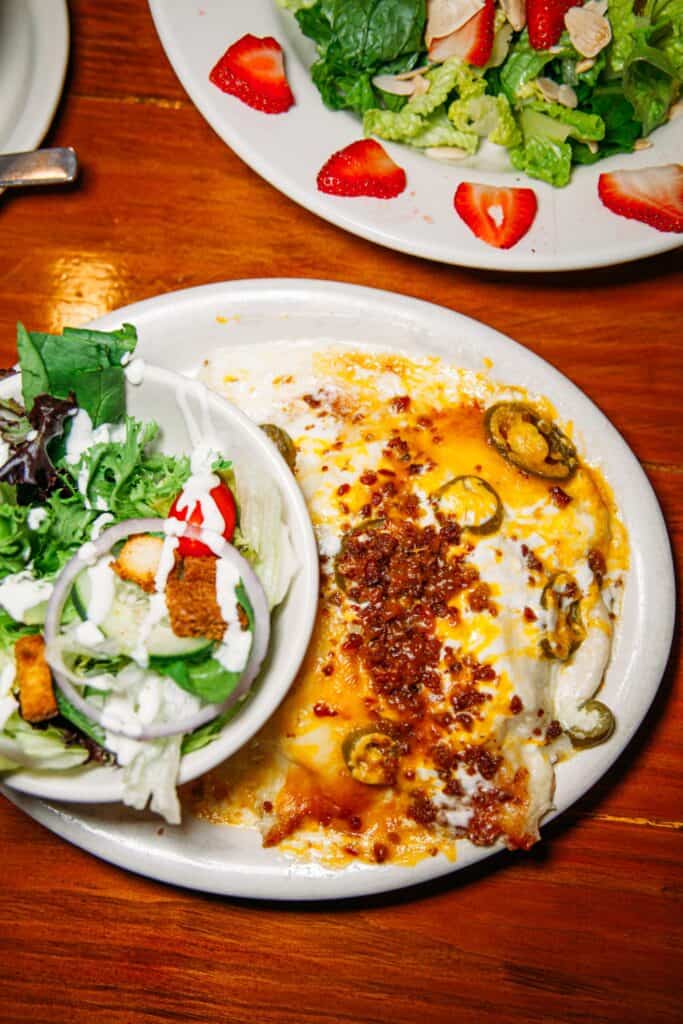 Or, take a trip 30-minutes from Orange, TX to Beaumont and stop into Tia Juanita's Fish Camp for Mexican-style Cajun Seafood and a fun, casual atmosphere with live music. Beaumont makes for a great day trip if you are looking for more things to do near Orange, TX.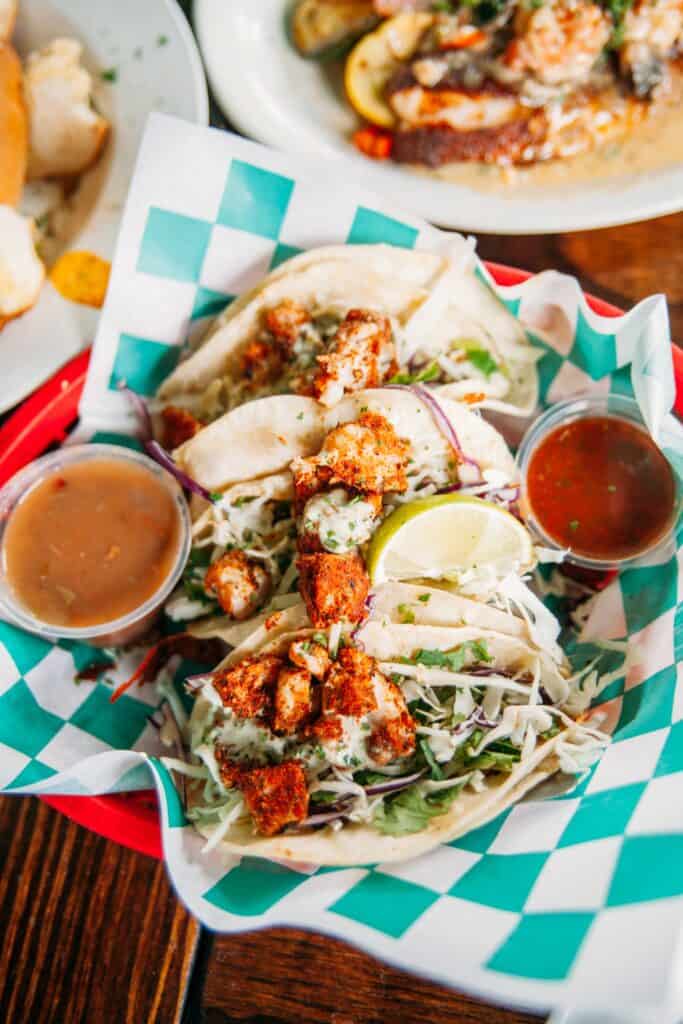 Also, check out Judice's Cajun Café in Bridge City, TX for a traditional Cajun-style lunch and dinner. This café is locally-owned and operated, ensuring a unique and authentic dining experience!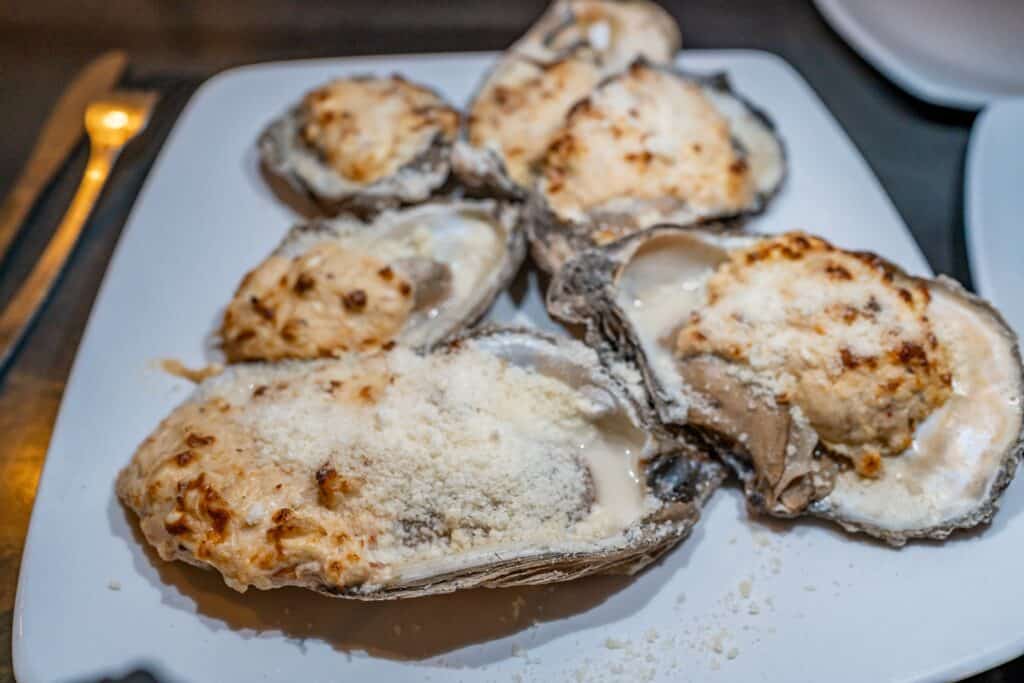 If you're craving for Cajun eats persists, we've found even more opportunities for you to curb it!
Things to Do in Orange TX: Final Thoughts
From traveling back in time at the Orangefield Cormier Museum to sipping on some of the best tastes of Texas at Free State Cellars, there are so many awesome things to do in Orange, TX. Whether you are with family, friends, or your significant other, Orange, TX is a fascinating city that is definitely worth the trip!