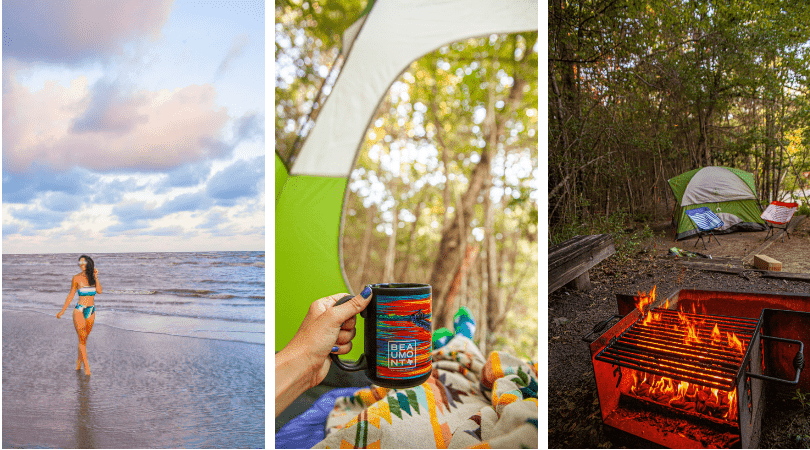 If you're looking for some great adventures in Southeast Texas, Beaumont has so many fun things to do. And of course, you could stay in a hotel, but you can also check out some of the great camping options around Beaumont for a whole other way to see the town!
Village Creek State Park
Village Creek State Park is great for those looking for a nice little campsite with hiking trails and the creek nearby. You can launch a kayak or canoe from there and enjoy all the incredible trails right from this state park!
When not hiking the trails and visiting the creek we enjoyed cooking out, roasting marshmallows, and enjoying picnics throughout. One thing I love about camping is the fun of getting creative with camping recipes! Bring a hammock for lounging around. And if you're looking for other things to do bring along some cards and other games during downtime!

In addition to all of our activities I also packed along some Medbars for hiking and when I needed a snack. This Texas based company has so many great Mediterranean flavors including Fig & Rose and even savory options like za'atar, hummus, and pomodoro. Usually I don't get excited about granola bars, but I get excited for these just because they're so unique (and because I love supporting a good Texas brand).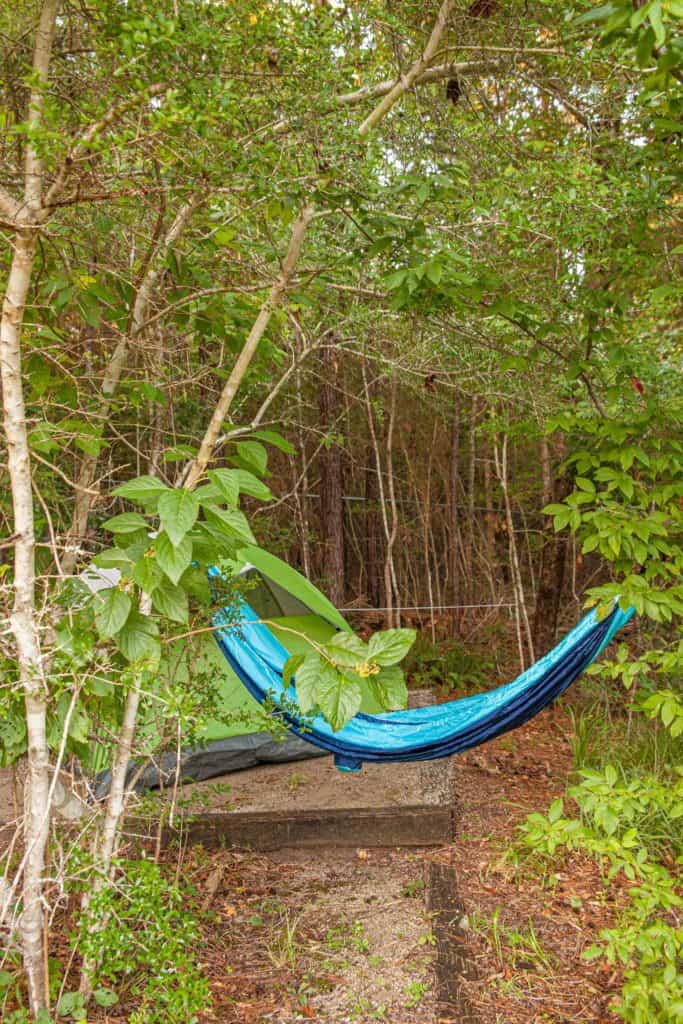 Sea Rim State Park
One of my favorite parts is being able to view the way the water and sand changes color as the sunsets and you have the beach practically all to yourself!
If you're looking for a day at the beach that's not too far of a drive from Beaumont, check out Sea Rim State Park. You can set up camp just a short walk away from the beach and even along the way there are so many different spots to checkout! There's a lookout to see a wide view of the beach and as well as a cute little picnic spots in secluded areas all around.
Big Thicket National Preserve
Now if you're looking for some real adventure, Big Thicket offers back country camping that you can only access by boat! The great thing is that you get to enjoy the best of nature and camp along sand banks right by the river.
In order to camp at the Big Thicket National Preserve you do have to get a permit which is a relatively simple process. You can even work with a guide like Big Thicket Outfitters for a multiday trip!