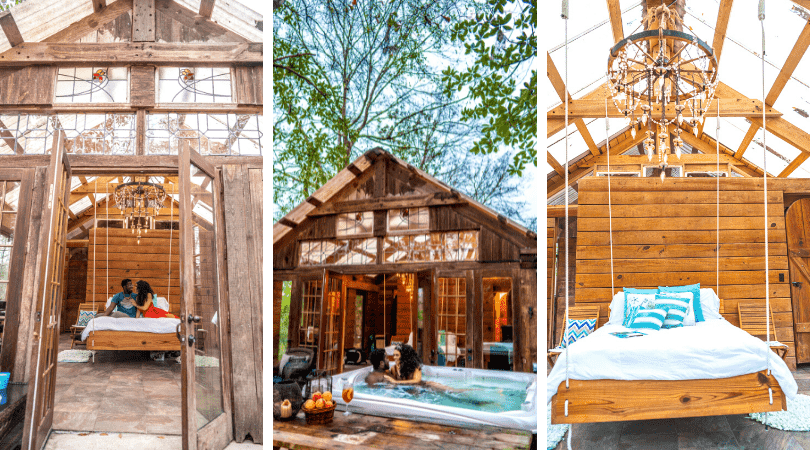 There's nothing quite as perfect as a romantic getaway in a secluded cabin surrounded by nature and your own private hot tub! Located close to all the fun of Beaumont Texas, is a quiet retreat in Lumberton. This Airbnb glamping spot offers all you need for a trip for the memories! And you can even book the area for your wedding or honeymoon!
Romantic River Cabin
Some of the great details of this cozy Airbnb include a hanging bed that gently rocks, beautiful glass windows letting in ample light, and a grogeous chandelier. Of course having the hot tub is probably the most exciting part.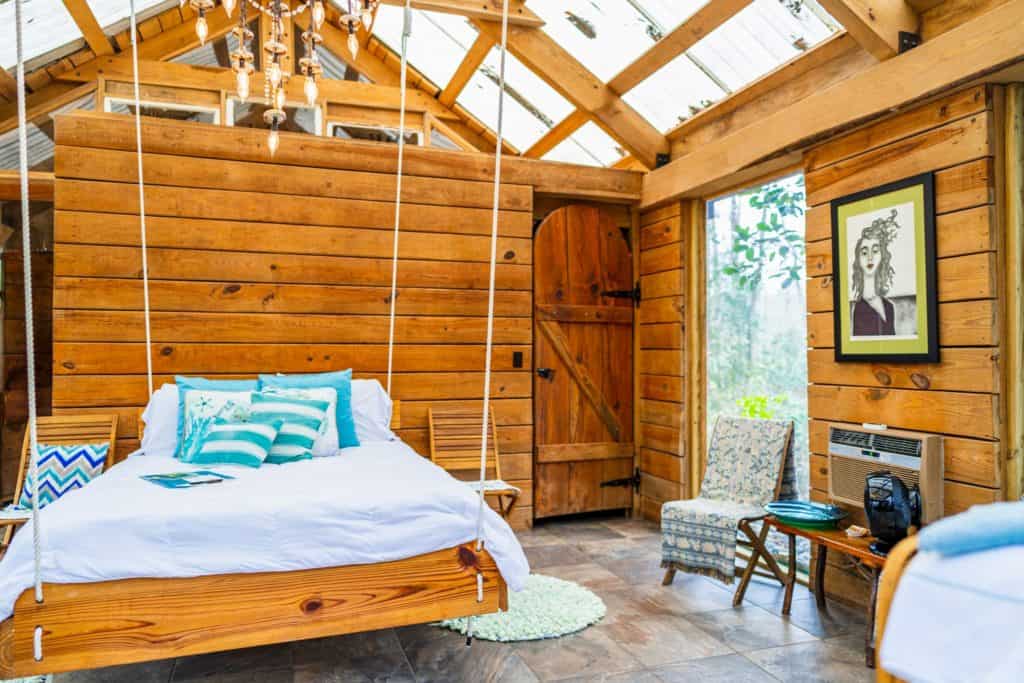 Despite glamping, this place has plenty of modern amenities including heating/ac (that worked quite well), an indoor restroom, and outdoor shower. You will have to without wifi on this trip, but we think you'll be to enchanted by the beauty all around to mind.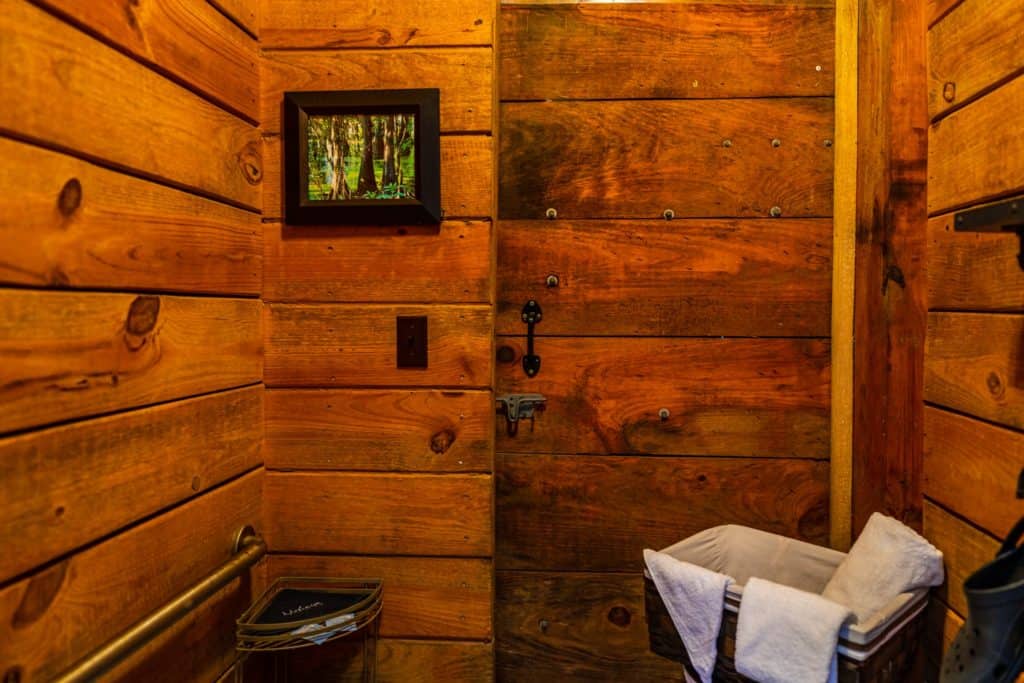 The hosts also provide eggs and bacon for you to be able to cook in the morning as well as different seasonings and spices for use on the griddle they have. Of course, there's plenty of great dining options in nearby Beaumont!
One of the great things about the location being right around the water is all the nature you get to experience. You might see otters or different birds and if you bring your fishing poles you can even fish along the water.
Final Thoughts
We love a unique stay especially with such great options for bonding! This romanitc cabin has everything you need for relaxation and quality time together.