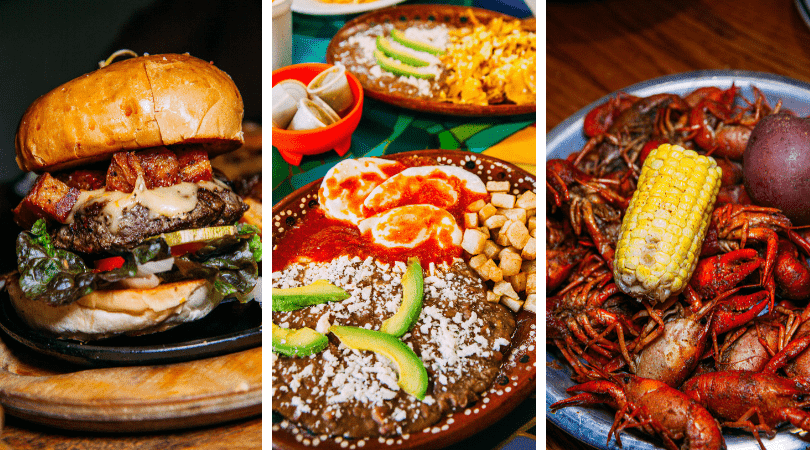 One thing I was shocked about when I took a trip to Beaumont, TX was how much of a foodie town it was! With great Cajun food, an emphasis on local farmers, and so many one-of-a-kind burgers that Beaumont could be the unique burger capital of Texas (I think that should be a thing). Beaumont has a great bar scene and some great happy hours if you're looking for cocktails on the cheap. Plus, don't forget to check out all of the fun things to do in Beaumont!
Breakfast & Brunch in Beaumont TX
Raos Bakery is a popular Beaumont spot for locals and tourists alike! It's a gathering place where you'll find regulars coming in to get news on what's going on and catching up with friends and just the same you'll see visitors coming in to visit this historic business that's a part of the heart of Beaumont! They have so many fun items to try that people often grab a box full of goodies to enjoy later or on their trip back! Plus, don't skip out on a good cup of coffee here! Raos Bakery really knows quality coffee!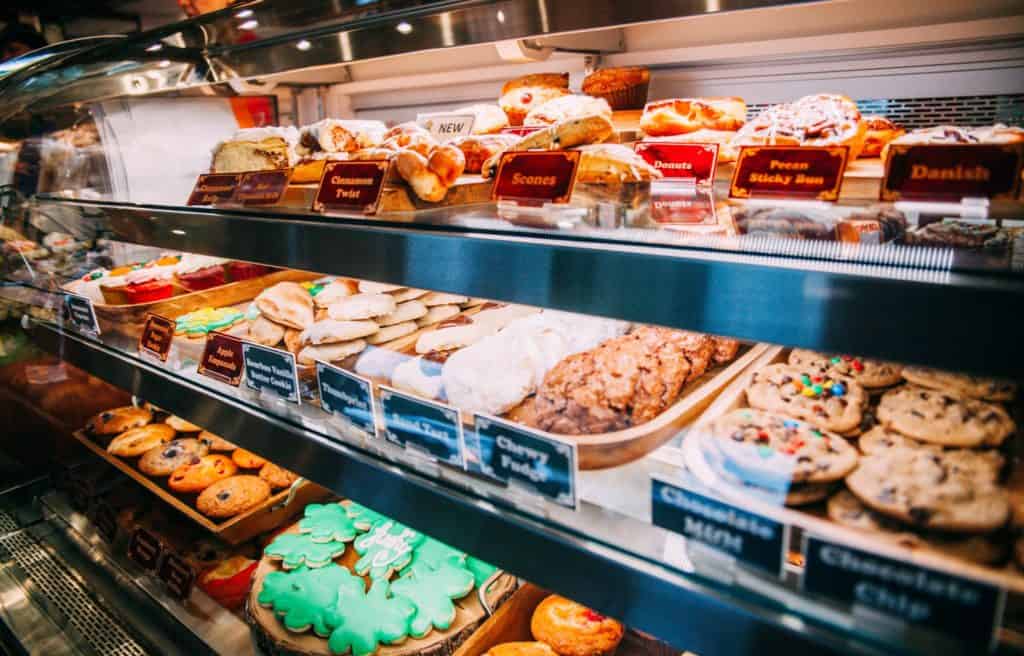 One of their cakes is never a bad idea either 😉
You can't go wrong with anything on the menu at Toasted Yolk! Start off with some churro doughnuts to share and dive into all the savory dishes! With all the great Cajun food I decided to dive into the West Coast Arnold with Cajun Turkey, Bacon, and Cholula ranch. The great thing about the toasted yolk is that they have such a vast breakfast and brunch so there's something on the menu for everyone whether you want classic brunch, waffles, something on the healthier side, or a unique twist on breakfast favorites like a brisket scramble.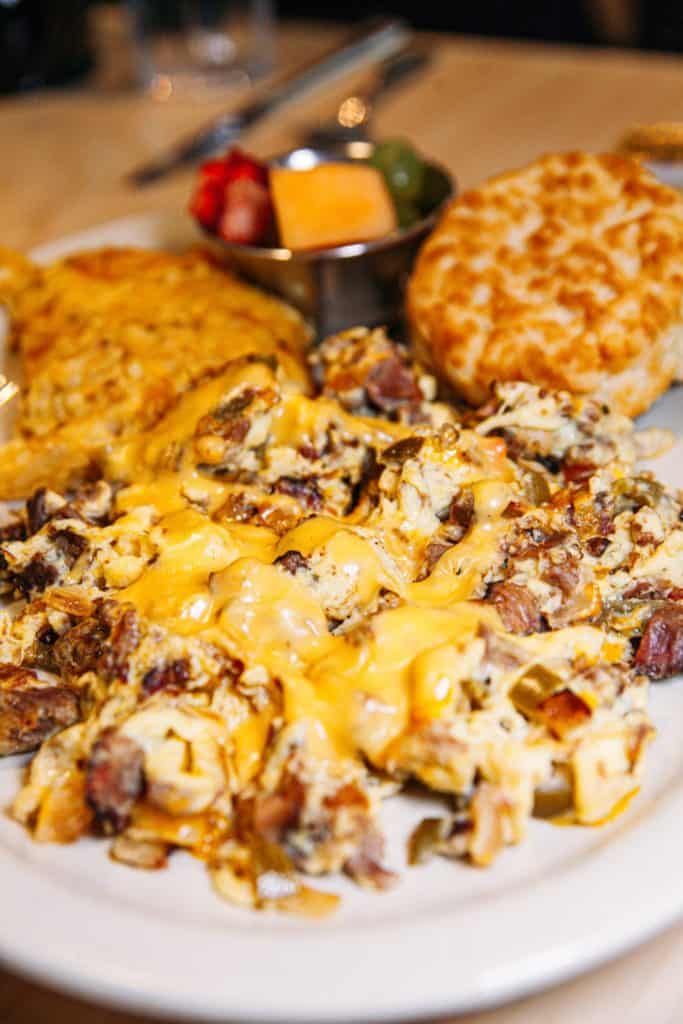 Tacos La Bamba really hits the spot for breakfast tacos with chorizo and egg tacos, horchata, juevos rancheros. More than just a great place for tacos, Tacos La Bamba is a center for community. Each table features artwork from different local artists and on the walls you see paintings done by the community! The food is comforting and the atmosphere is refreshing!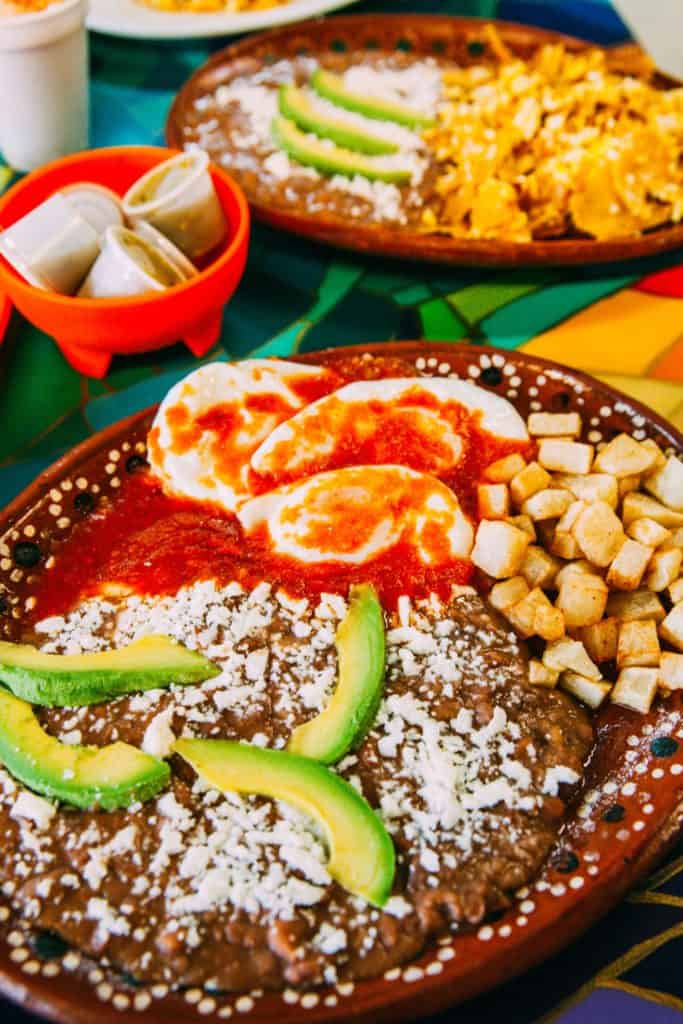 Where to Eat Cajun Food in Beaumont TX
You can't go to Beaumont without someone talking about Floyd's! It is the Cajun food spot in town and the hardest part is not trying to order off the whole menu. It's from the people of Beaumont that I learned the importance of a good rue in your gumbo and the rich color needed. And coming to Floyd's is worth it just for the platters of buttery bread they serve that you could get full off alone. Here you can try fried alligator, learn to peel craw fish, and try some mouth watering bar trash (there name for a blackened crab, shrimp, and craw fish mixture served alongside even more bread and loaded with Cajun seasoning!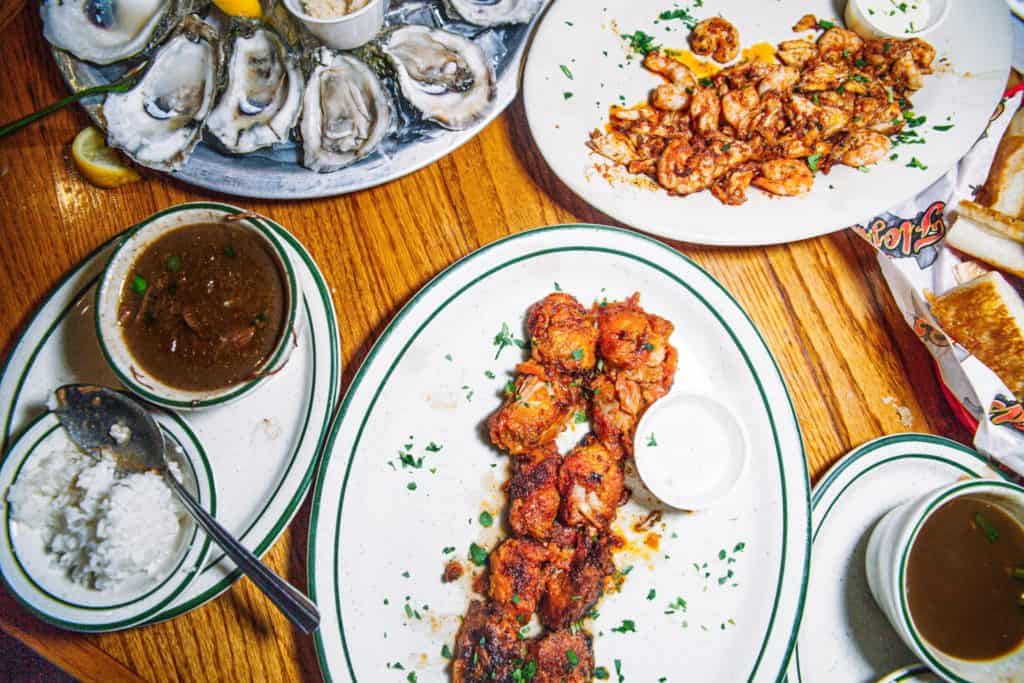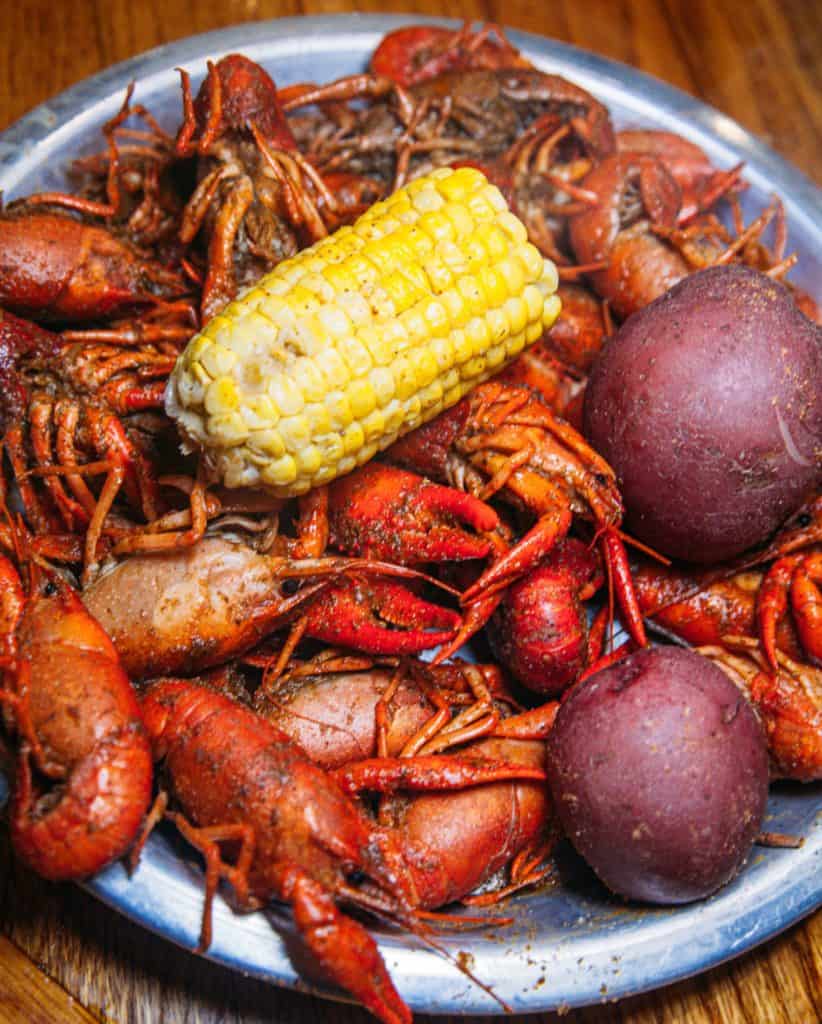 Eating Local in Beaumont
What I loved about Monica's Restaurant was their focus on local produce! Most of the meat, bread, and vegetables come from nearby farms and ranches and you can taste the difference! It's a great spot to grab lunch with a fresh salad that's never boring or indulge in a burger where the locally sourced beef is apparent as soon as you take a bite! Monica herself is often working on site and you can tell the love she puts into her restaurant with a menu featuring unique items and freshly made goods!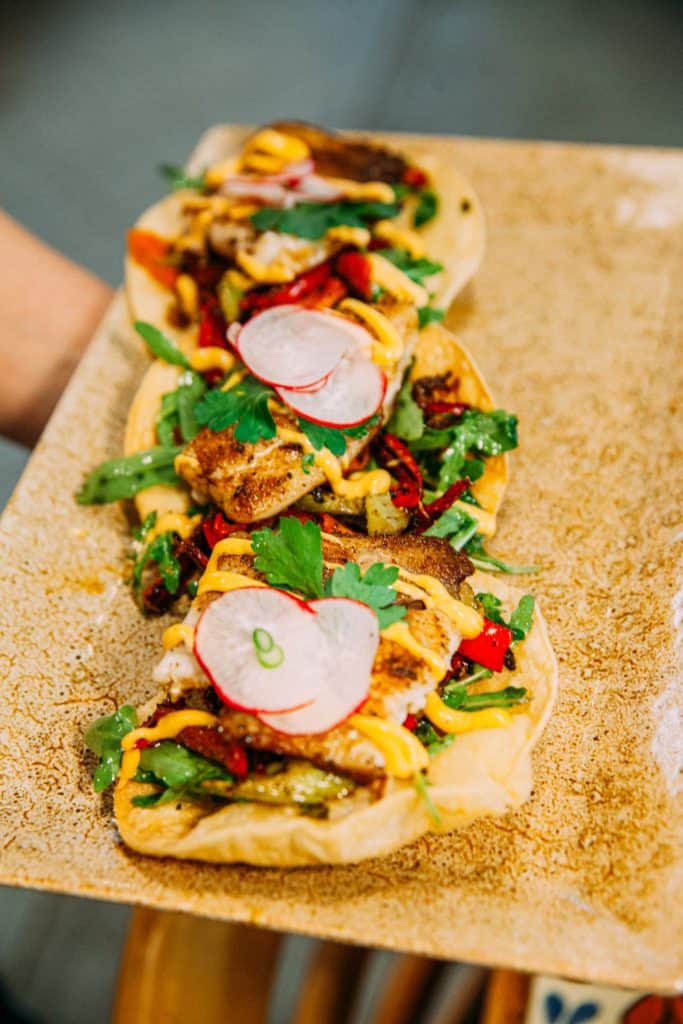 Amelia's Farm and Market is the perfect place to hang out for an evening and enjoy one of the best sun set spots in Beaumont! The family here runs a farm and is where they source there meat and produce so you know you're getting the freshest fare possible. With a large patio space and pecan trees all around, its a warm and refreshing environment to relax with friends.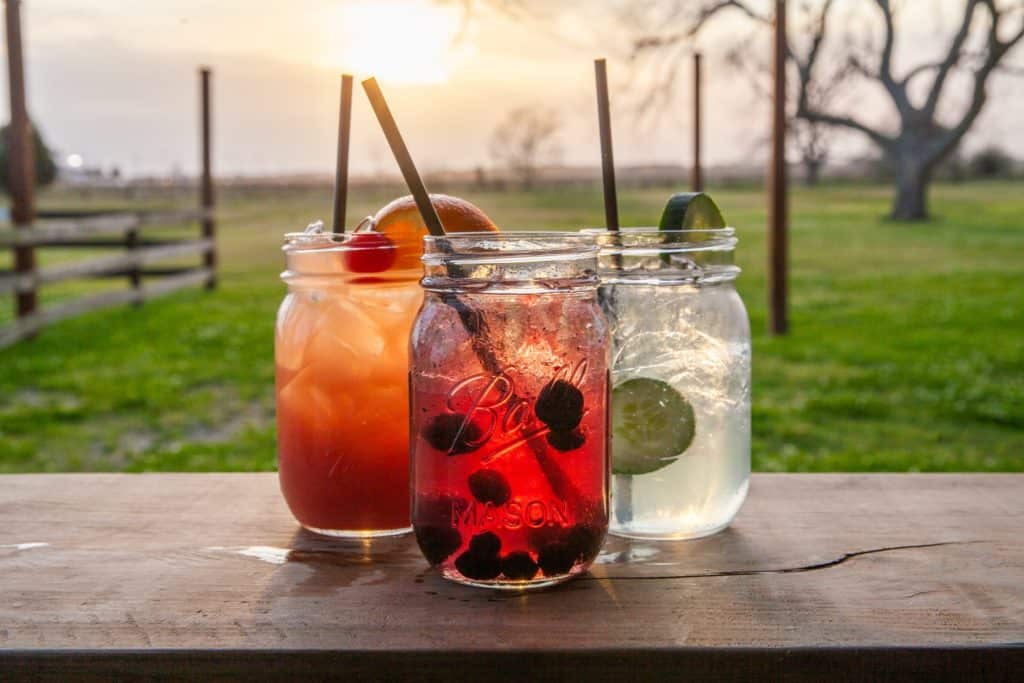 Where to Get Some Man Candy in Beaumont TX
No, this is not the man candy you're thinking about! I'm talking about thick chunks of sweet and savory bacon coated with habanero jelly unlike what you've ever tasted before! They even have a man candy burger worth ordering which we had to include on our burger tour. When not digging into this dish, there are so many other great items worth indulging in like the oyster nachos which pack more of a flavor-filled punch than would be expected from these little bites and the sweet sticky chicken tossed in a root beer BBQ glaze that will have you licking your fingers.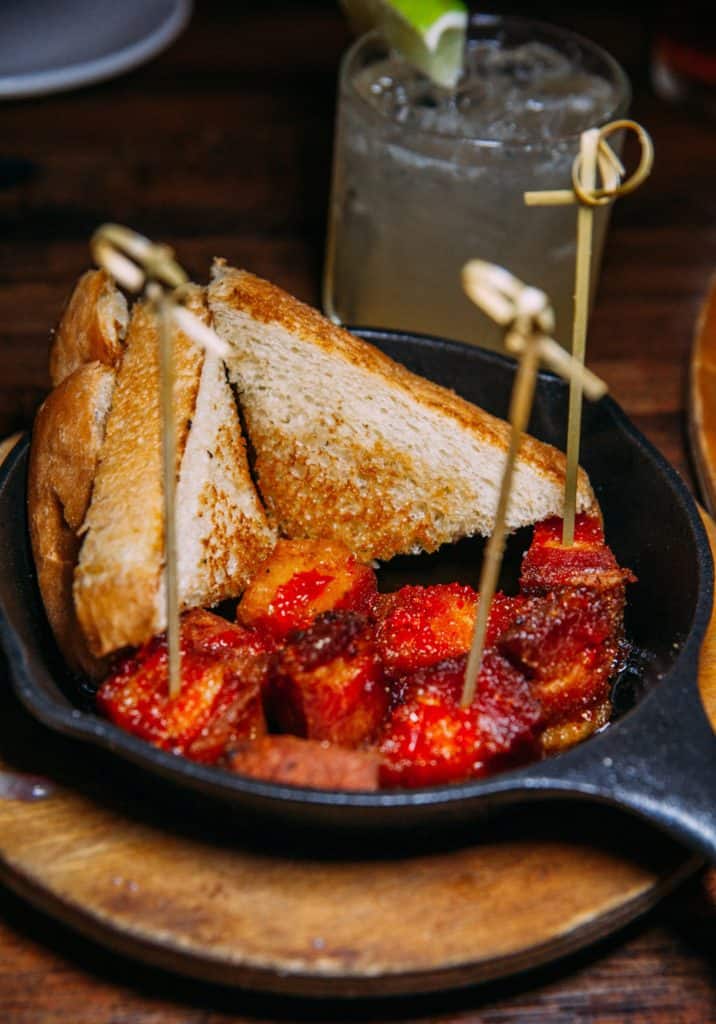 Where to Grab Burgers in Beaumont TX
This is my self-proclaimed name, but never have I been to a city with so many cool and unique burgers which is why think Beaumont could be called the unique burger capital of Texas!
Willy Burger has all kinds of fun flavors and in general is just a great environment with the air stream you can eat in and the retro diner feel. Here you can go for a pizza burger, a Yee-Haw burger with pimento cheese, fried green tomato, bacon, and red pepper jelly, and even a booty burger with fried boudain, plus so many other one of a kind combinations.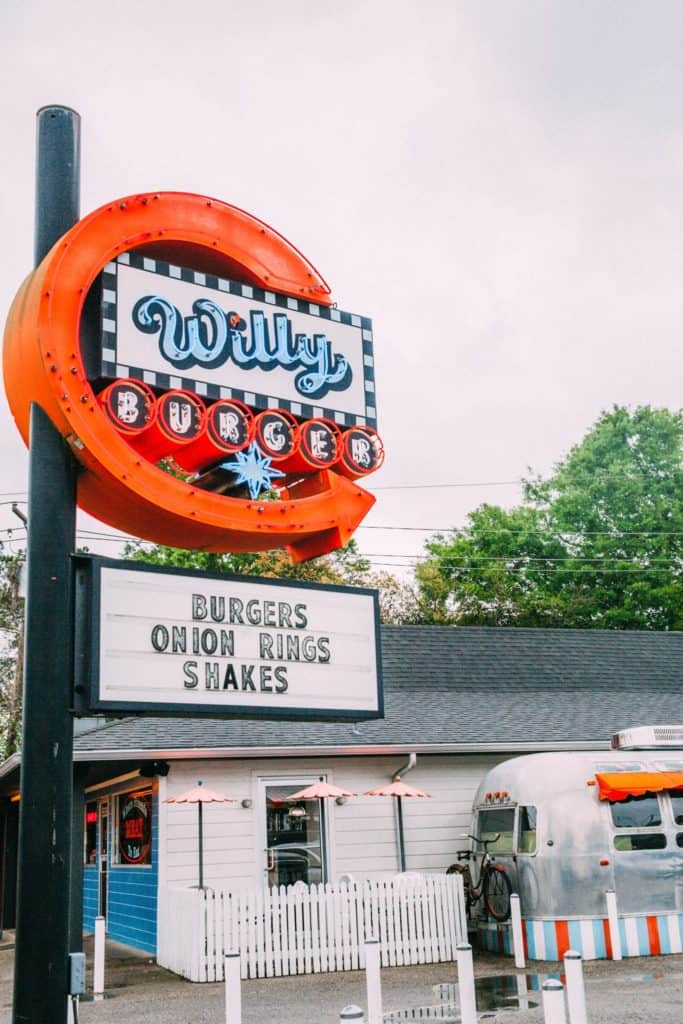 Just as appealing at the burgers over at Daddios with burger options like pineapple teriyaki, diablo, groovy green chili, and my personal favorite, the mac and cheese burger! Topped with bacon and served on a special bun, you just can't go wrong!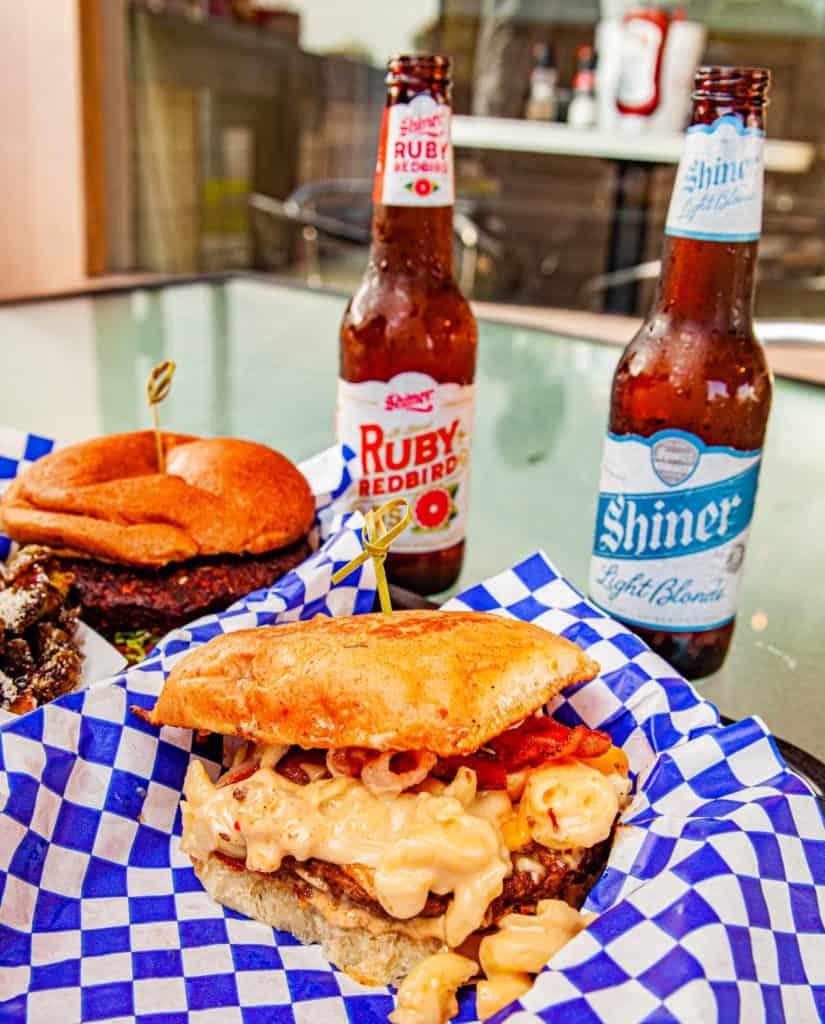 Eat at a European Cafe in Beaumont TX
Craving a trip to Europe? Satisfy a little of that wanderlust at Katherine and Company. The restaurant itself is located inside of a building that looks like it belongs in Spain and as soon as you walk inside, the high ceilings and paintings on the wall remind you of somewhere else. They have a beautiful patio to sit by and sorts of teas, coffees, soups, and sandwiches to enjoy.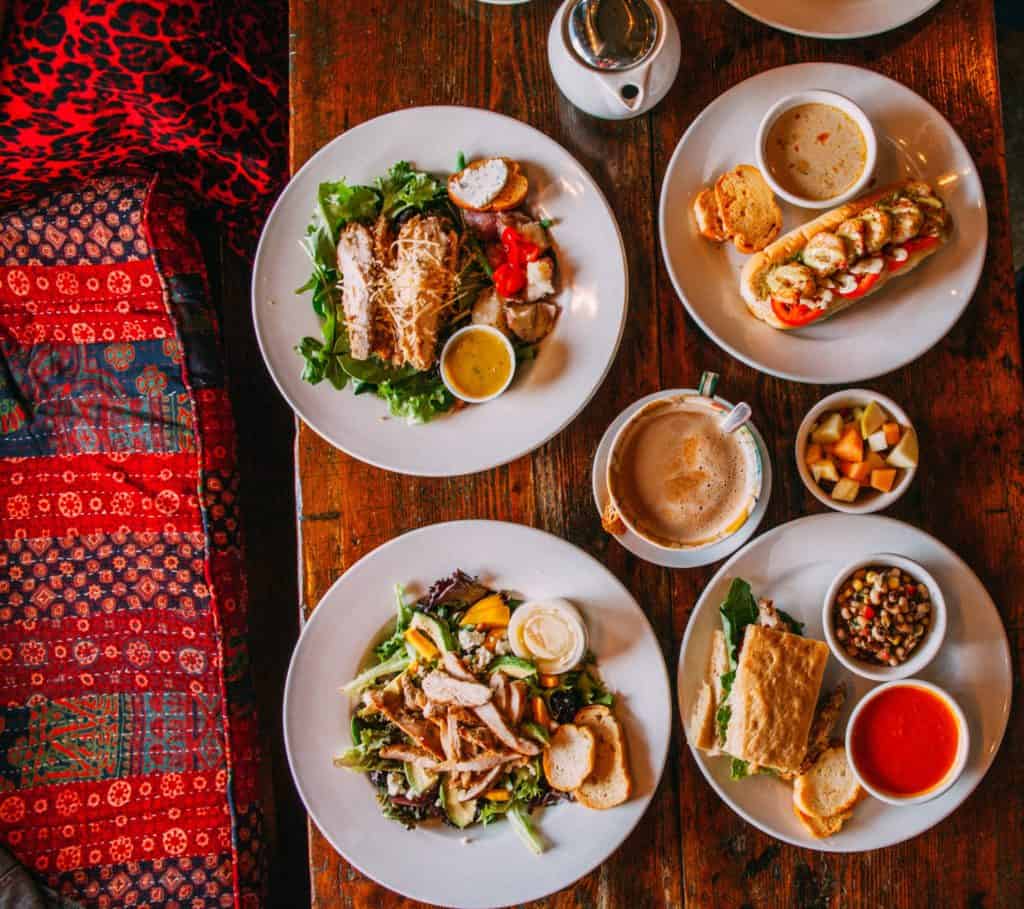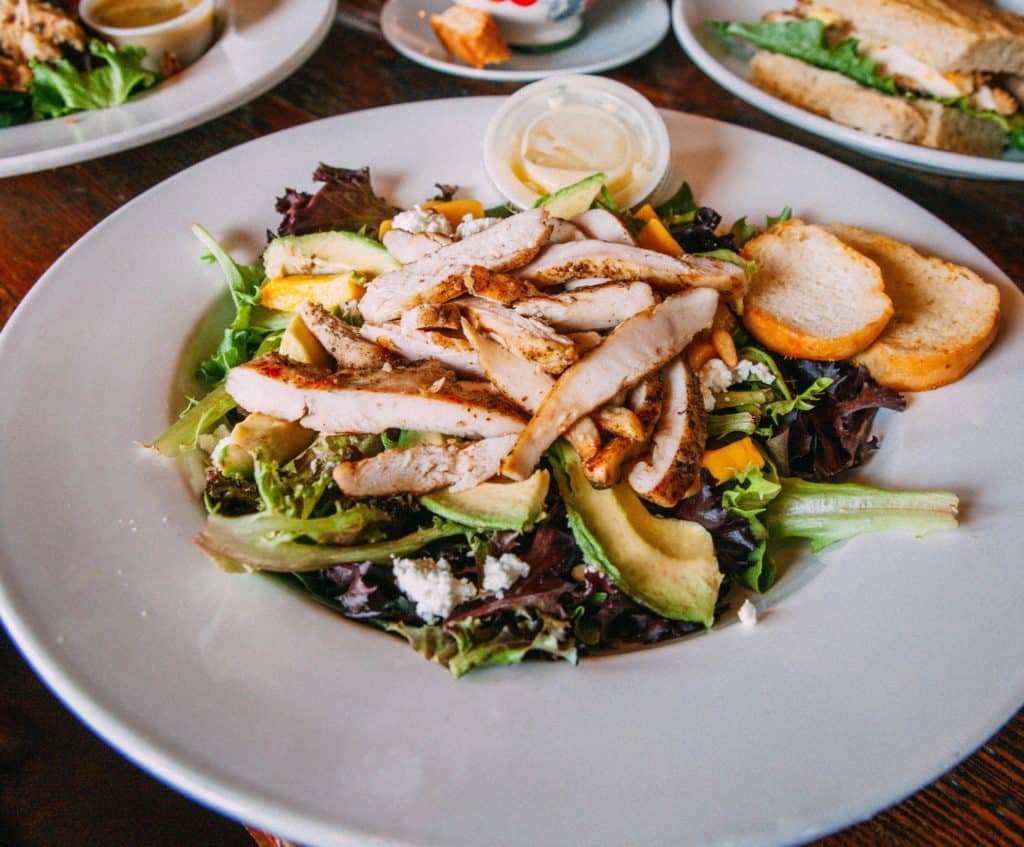 Where to Drink in Beaumont TX
If you're looking for a fun spot to grab drinks and have a good time, Little Woodrows is a popular gathering spot that gets filled with people. There are regular deals on drinks and onsite they have music, swings, lawn games, ping pong, and all sorts of other fun activities!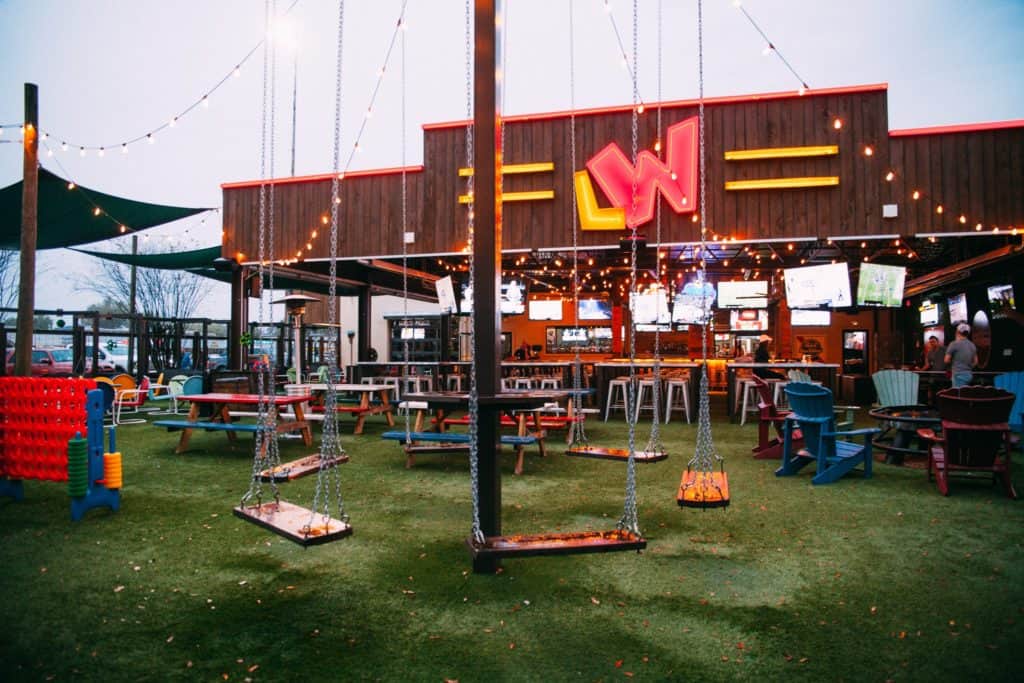 Or if you're looking for a happy hour spot with great drinks head on over to the Grill by Arfeen where you can order all of your favorite drinks at half the price during happy hour. It's an intimate local spot with weekly live music as well as another burger worth adding to your list, the lobster burger!
Foodies will love a trip to Beaumont because of all of incredible dining options! Between all of the chowing down make sure to also check out all of the fun things to do in Beaumont, TX!