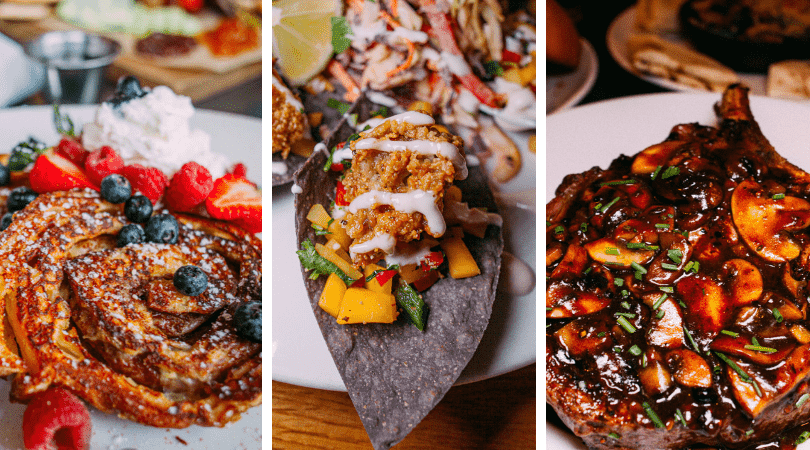 Foodies rejoice! Georgetown TX is filled with so many great restaurants and foods to eat. On top of all of the fun things to do in Georgetown, TX I was just as excited about all of the great places we visited to eat! One of the most memorable steaks, cute houses for breakfast, and so much locally sourced food meant that everything we ate was phenomenal.
Best Places to Eat in Georgetown TX for the Best Steak & Burgers
As soon as I bit into the steak at 2020 Market Scratch, I was sold. This steak easily outperforms most steakhouses. Maybe it's that they source their beef locally or maybe it's the care they take into carefully seasoning and cooking this steak to perfection. All I know is that each bite of this steak was pure delight whereas I find many steaks at even prominent restaurants fall flat.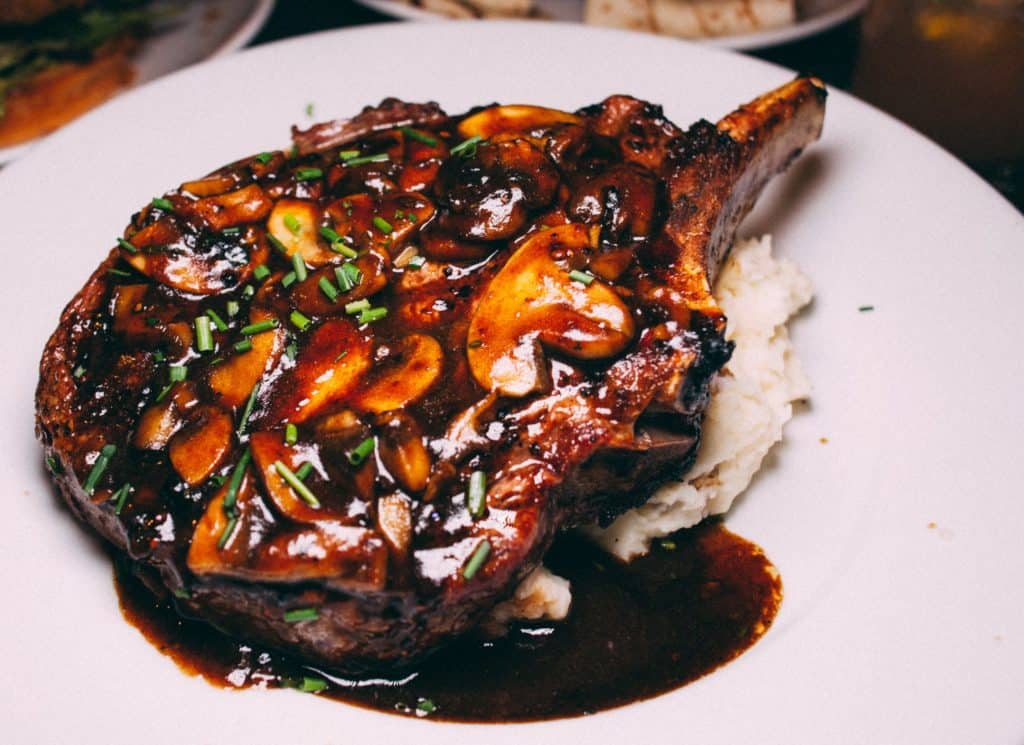 Just as equally good was the burger selection. I'm always on the hunt for unique burgers and this Big Tex burger with your regular burger, chicken fried brisket, fried egg, hickory bacon, lettuce, tomatoes, cracked peppercorn gravy, sweet bistro bun! There was a lot of flavor in every bite.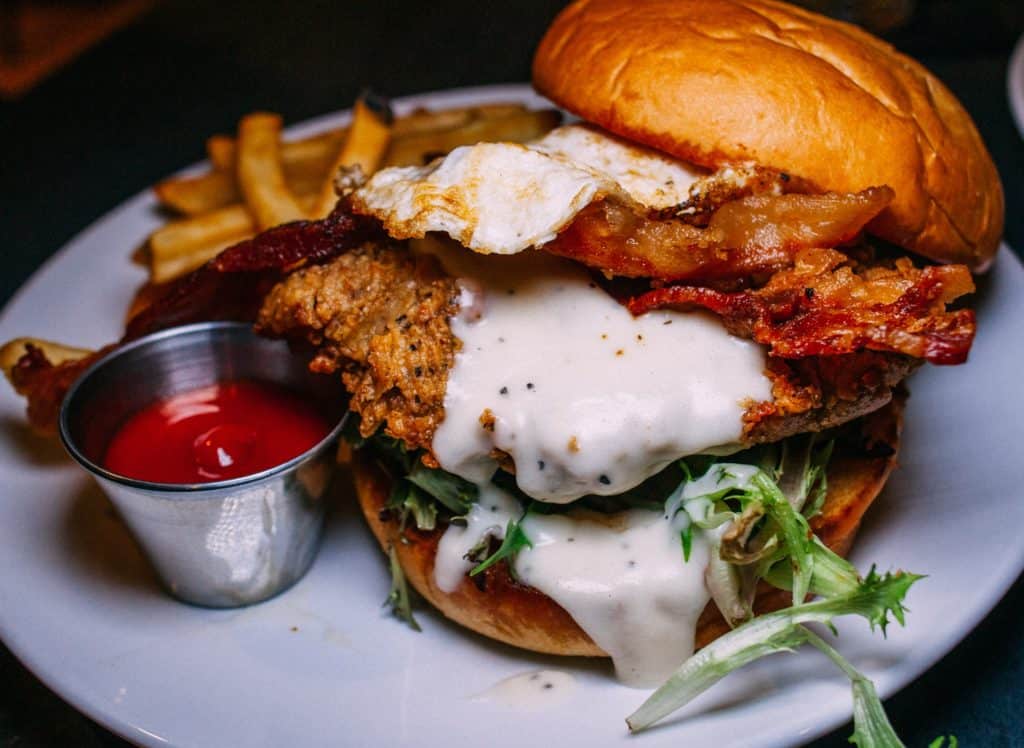 Best Places to Eat in Georgetown TX for an Affordable Breakfast
Located in a beautiful home, Sweet Lemon Kitchen is beautiful, delicious, and completely affordable. Do be warned that this place does fill up on the weekends so arrive early or prepare for the wait ahead of time. Either way it's worth it with mouth water croissant sandwiches and a french berry bake for less than $5 that is equally filling and delicious. You don't have to break the bank for a delicious breakfast.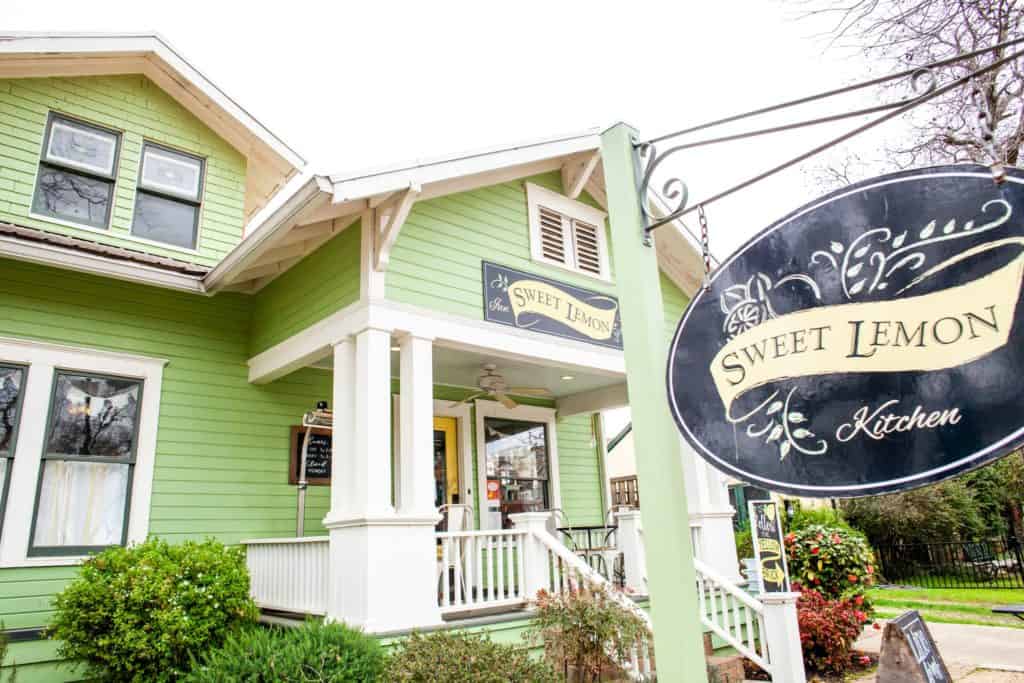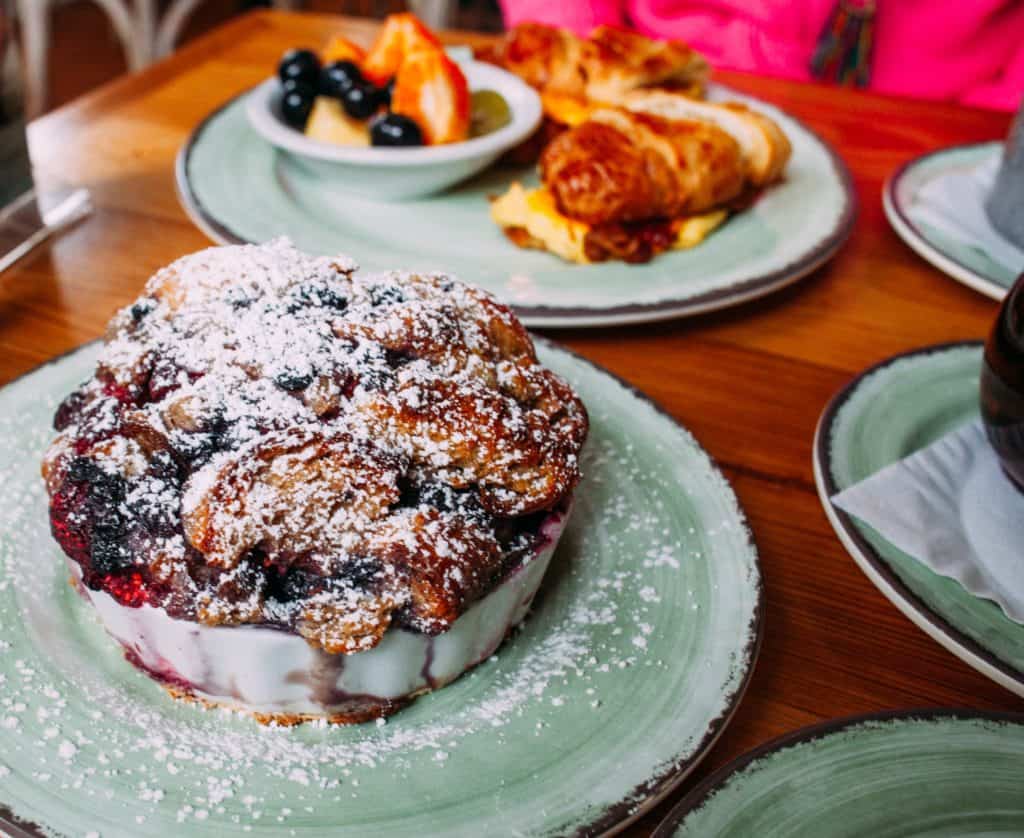 Best Places to Eat in Georgetown TX for Southwestern Cuisine
The menu at Blue Corn Harvest Grill was just so fun! Texas Tinga Nachos which I guess could be classified as Tex-Indo-Mex and flash fired oysters started the meal with so many different unique flavors.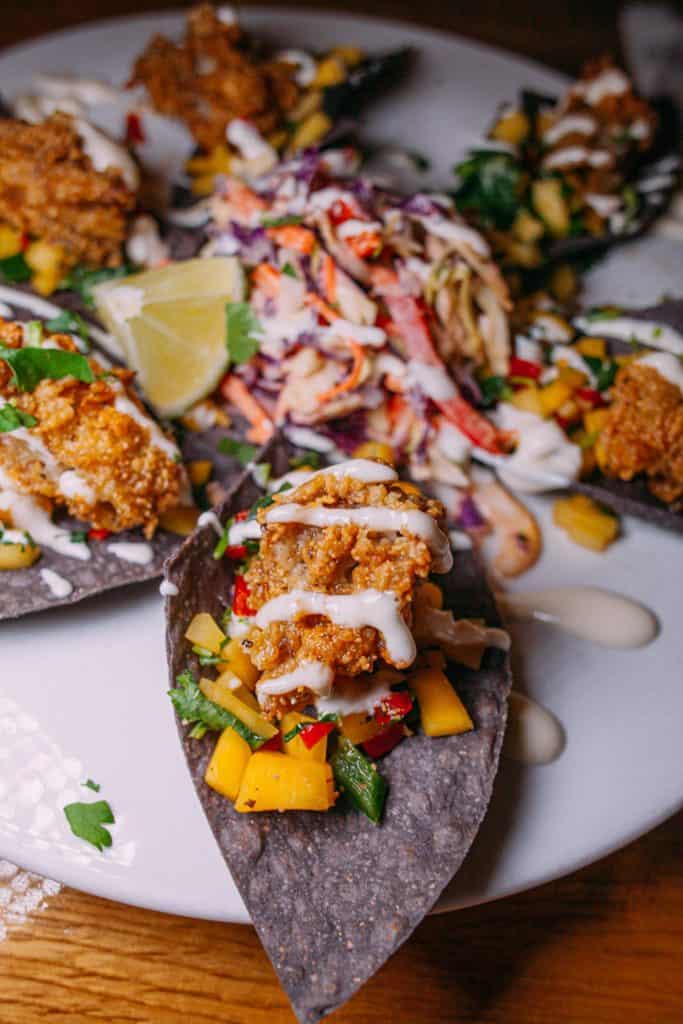 And for the main dish, the grilled chicken stuffed with blue crab had so many ingredients for an abundance of flavors in every bite! Blue Corn Harvest Grill also has a great list of margaritas, tequila based cocktails, and other fun drinks!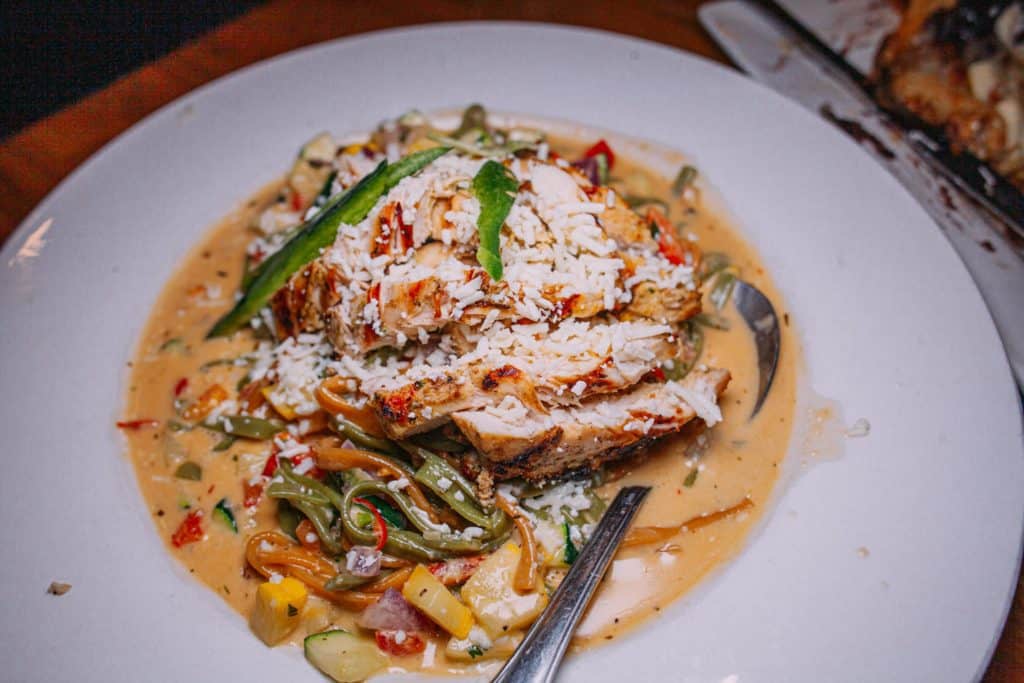 Best Places to Eat in Georgetown TX for Brunch & Vegan Dishes
Don't be thrown off by the fact that Brix and Ale is attached to the Sheraton Georgetown. This restaurant is easily one of the best places to eat in Georgetown. If you are a craft beer fanatic you will appreciate the dishes that incorporate those brewery flavors such at the porter cheese or the beer battered shrimp where you can actually enjoy that beer flavor.
However, I came for their equally enjoyable brunch consisting of an incredible cheese board, a savory and buttery breakfast sandwich and a cinnamon roll pancake that actually looked like a mixture of cinnamon roll and pancake!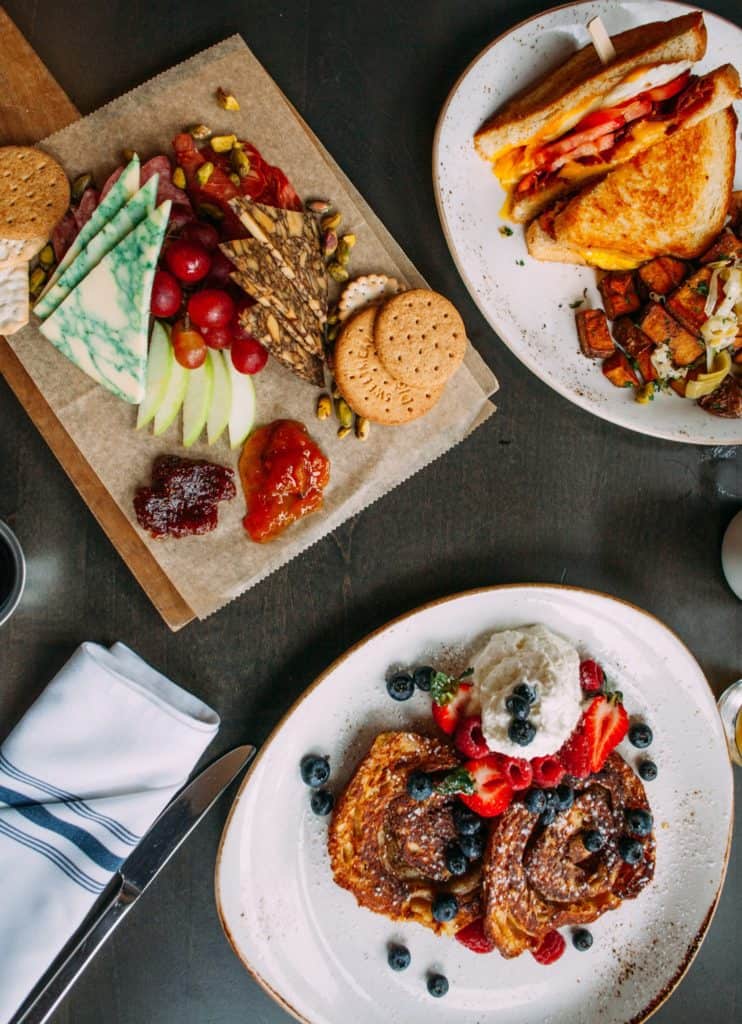 One thing I loved about Brix and Ale was their emphasis on making sure plant based eaters and vegans also got to enjoy eating here as well. Rather than having to deal with the typical salad or rice bowl, Brix and Ale came up with exciting dishes like this apple squash that was delicious for vegans and non-vegans alike.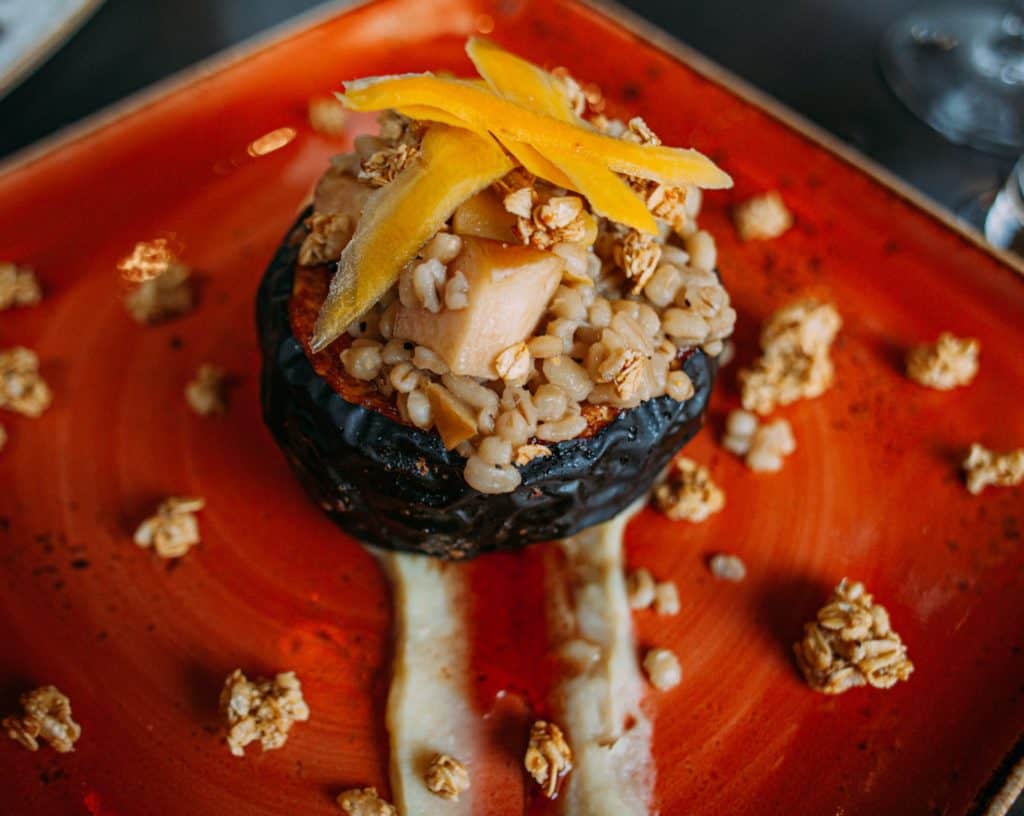 Best Places to Eat in Georgetown TX: Final Thoughts
Georgetown is such an incredible town with so much good food. Even with a packed schedule, we weren't able to try everything. There are so many unique flavors in Georgetown so don't be afraid to try something new and different. Plus, check out all of the other fun things to do in Georgetown, TX.