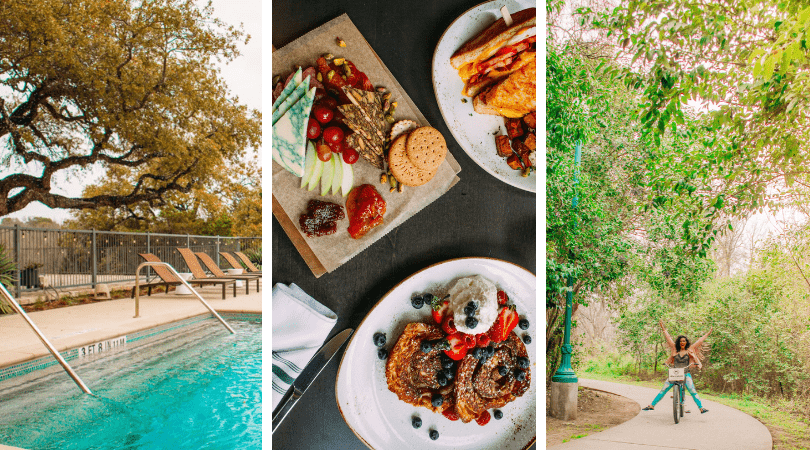 While taking a fun vacation in Georgetown, TX we had the pleasure of staying at the Sheraton Georgetown which had everything we needed for an incredible time. When weren't out exploring all of the fun things to do in Georgetown TX, there were so many great amenities that the Sheraton Georgetown provided. Plus, the Sheraton is close to many of the top restaurants around and so we found ourselves walking to dinner and some of the activities on our itinerary.
Sheraton Georgetown Rooms
The rooms at the Sheraton were spacious with a desk area for work and views of the Texas Hill Country and rolling hills. It was so refreshing to come back here after a long day of exploring and relax and unwind here.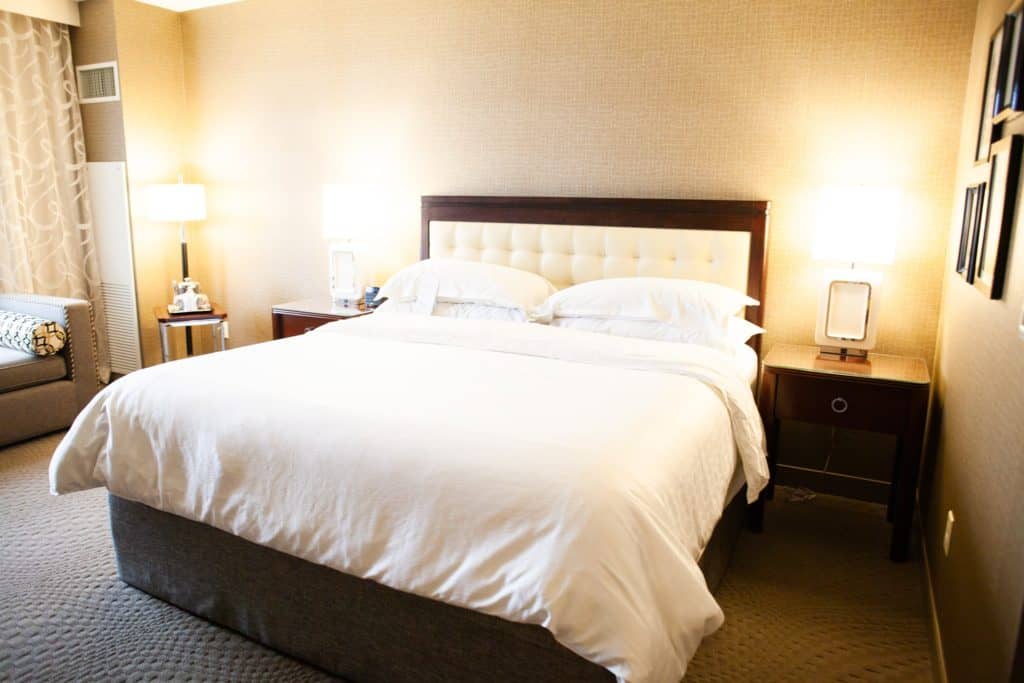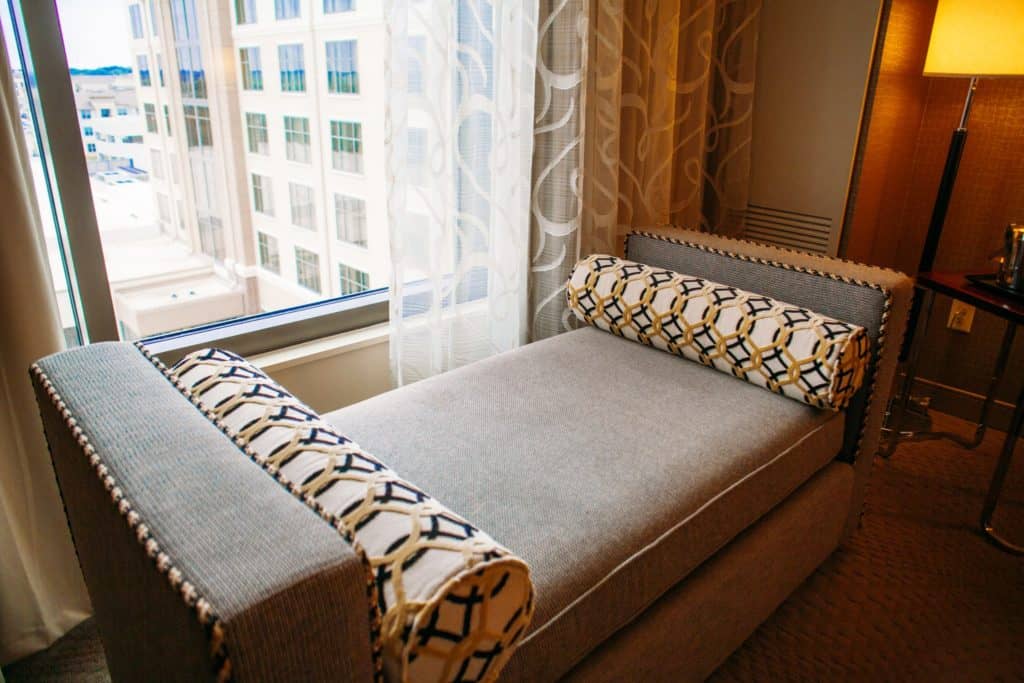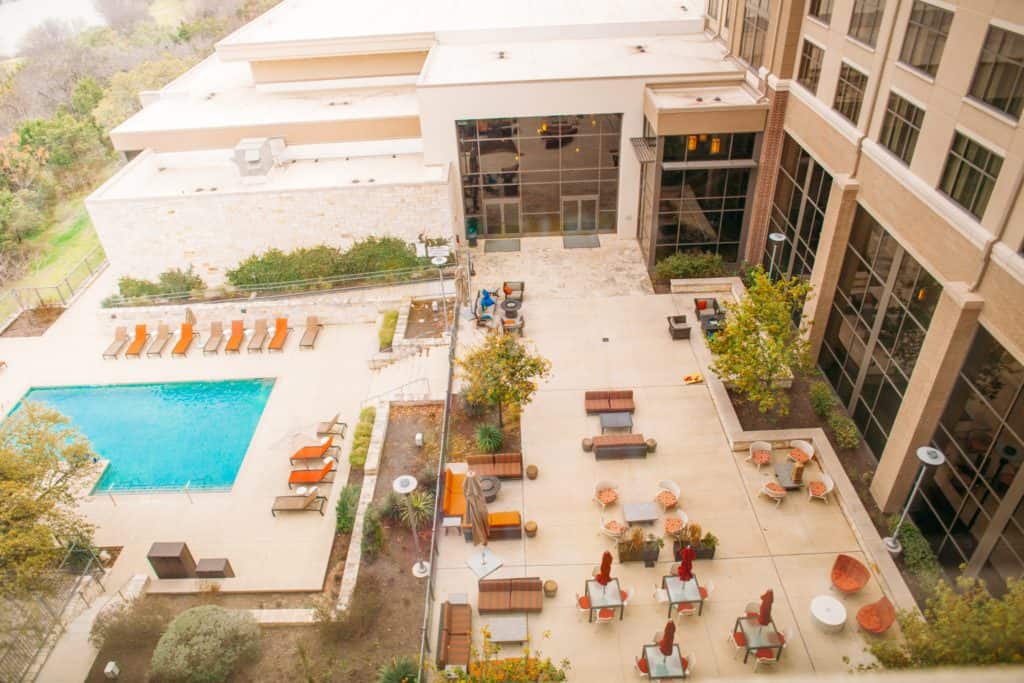 Georgetown TX Sheraton Review: The Pool
Even though we went to visit Georgetown when the weather was a little cooler, we enjoyed having the heated pool. Outside they also have some area for corn hole, jenga, and there is a fire pit. If you're looking for a great place to relax and unwind during the day, this was perfect and is especially great if you have kids with extra energy to use.
In addition to the pool, the Sheraton Georgetown has complimentary bikes for all ages and miles of trails right behind the hotel! The trail often follows right along the river and it's such a lovely ride with birds and flowers all around.
Brix and Ale
Set aside all ideas you have of your typical restaurant meals. Brix and Ale is a dining destination of it's own. They incorporate beer and ale flavors in their menu such as in their cheese board with porter cheese and their beer battered shrimp where you can actually taste the beer in the batter.
And as much as possible they use local sourced goods and meat and even use onsite honey! For plant based foodies, they really take care to include meals that go beyond your typical salad or rice bowl to create unique and drool-worthy vegan dishes.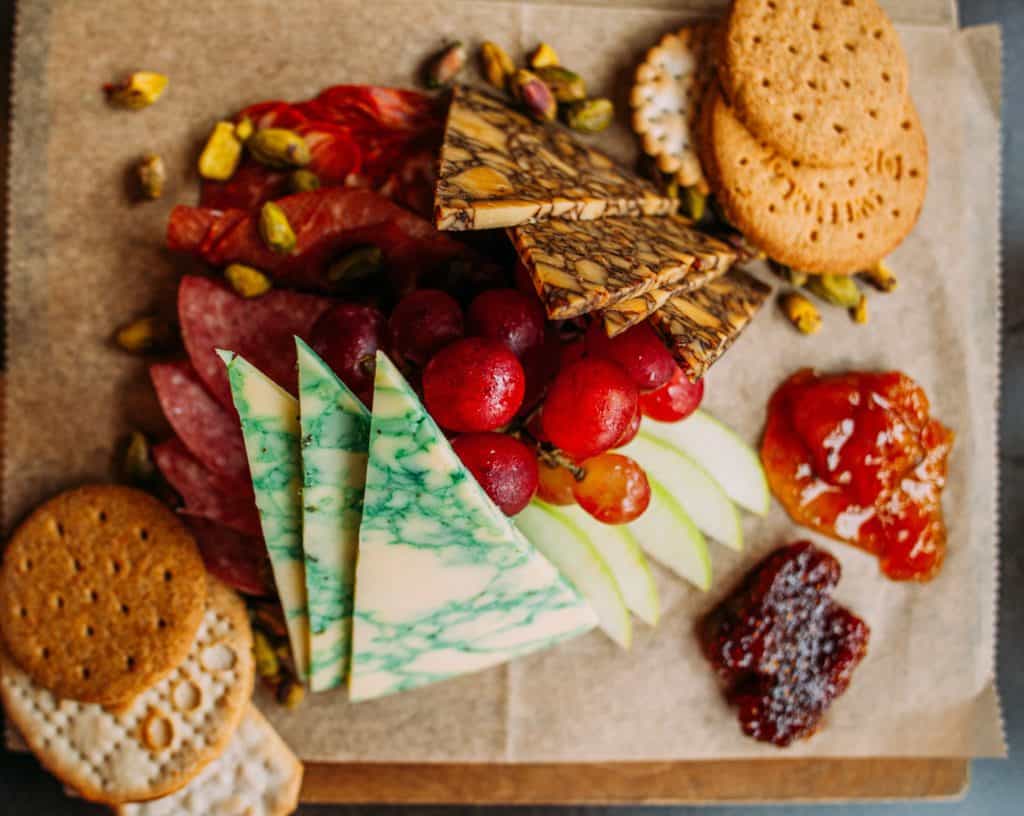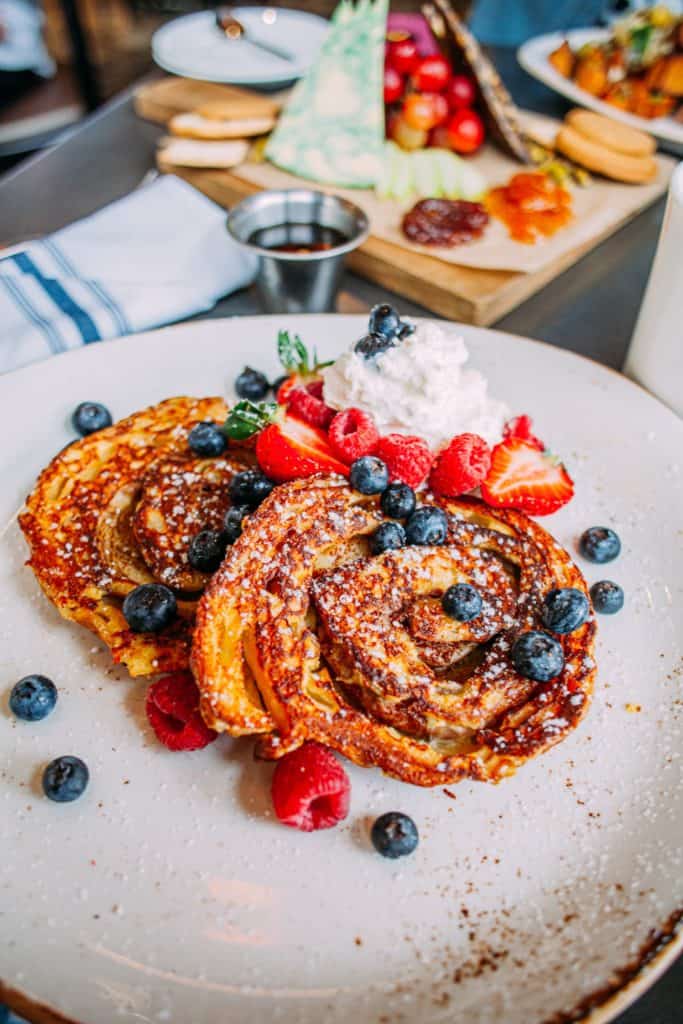 And breakfast/brunch is a must at Brix and Ale. Cinnamon roll pancakes that are served to even look like cinnamon rolls, savory breakfast sandwiches, chicken and waffles, and more keep breakfast fun and delicious.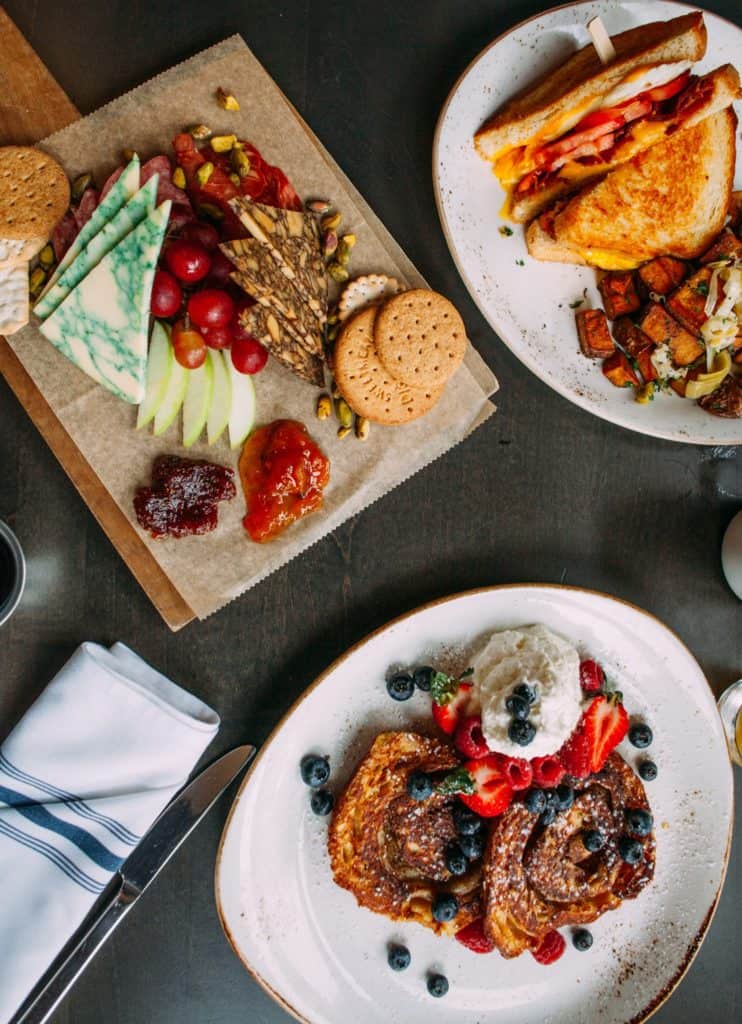 Sheraton Georgetown Review: Final Thoughts
The Sheraton in Georgetown was the perfect place to rest our heads at night while staying in Georgetown. I had a comfortable room to sleep at night, a pool and patio to relax by during the day, and gourmet food just steps away from my room. While here, don't forget to check out all of the other fun things to do in Georgetown.