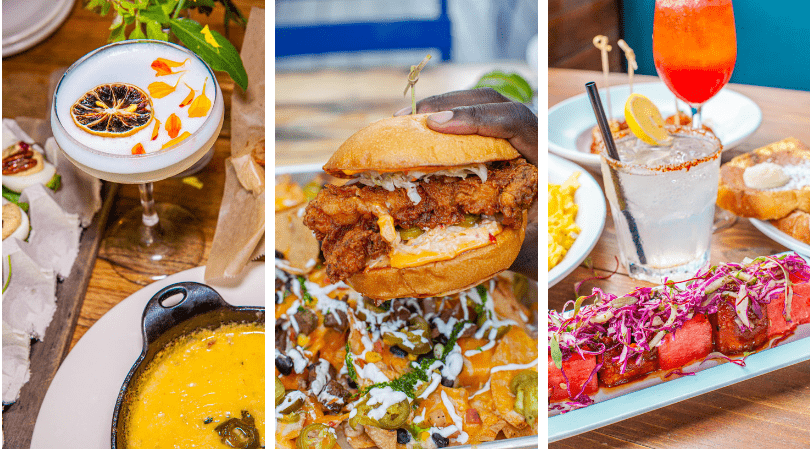 With so many farm fresh dishes, incredible flavors, and photo worthy plates, part of all the fun things to do in McKinney includes exploring the culinary scene. I love living close to McKinney because we've gotten to try so many different restaurants. Whether you're in McKinney for the weekend or live nearby and are looking for places to hit up, you can check out this list of where to eat in McKinney.
Where to Eat in McKinney for Brunch
SugarBacon Proper Kitchen is the go-to for the ultimate brunch including mimosa and other drink specials. You can't go to SugarBacon without ordering the SugarBacon with smoked pork belly and grilled watermelon, two flavors that balance each other out so well. And they've got all the brunch necessities like a proper breakfast, decadent french toast, and grits & shrimp.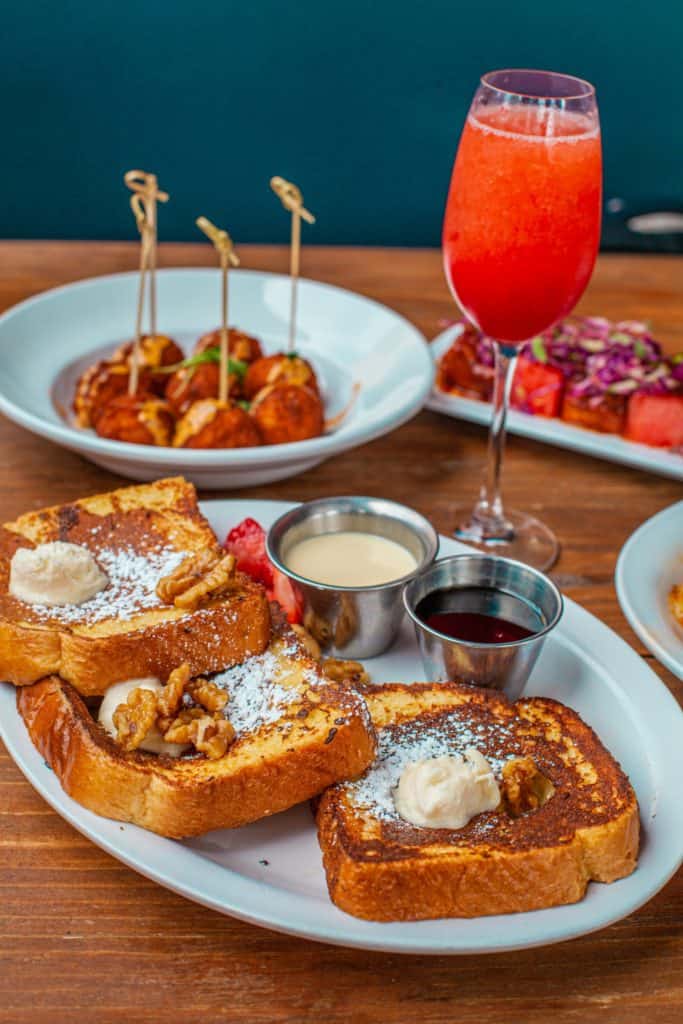 Layered is a great spot for when you want a good coffee and maybe some nutella stuffed french toast. The most fun part though? You can get a picture in your latte! You upload a photo you want to use, and somehow they're able to bring out this creation with the foam for one-of-a-kind latte art!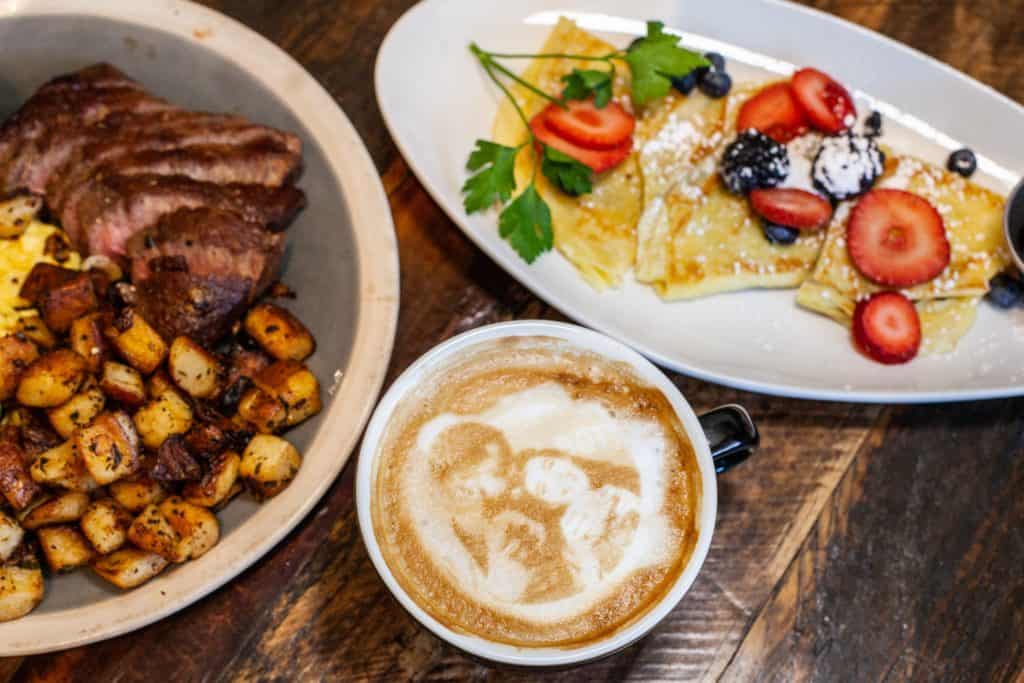 Benny's Cafe is a sweet spot when you're looking for a typical breakfast. They have such a wide variety of all your breakfast favorites including pancakes, steak and eggs, crepes, hash browns, etc. I love getting the pancakes because they have so many fun toppings and flavors as well!
Where to Eat in McKinney for Farm to Table
Harvest has a huge emphasis on shopping and eating locally. Not only is nearly all the food locally sourced, but so are the flowers, the tables that diners sit in, and even the art. They work on sustainability with different recycling and re-use programs. And to top it all off, the food is good! They bring in some pretty interesting takes on Southern comfort food like a pimento cheese queso that I still think about!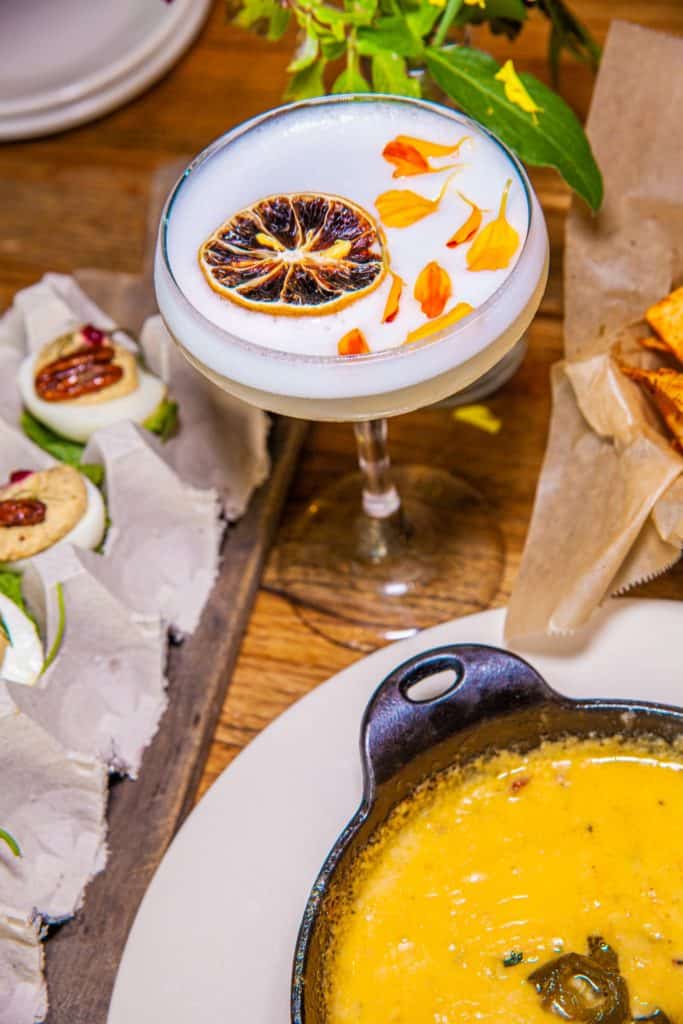 Local Yocal BBQ & Grill not only has the restaurant side of things, but they also have a butcher shop which is where they bring their meats in from! Everything is scratch made and it makes for a good spot whether you're craving some good bbq or a good steak.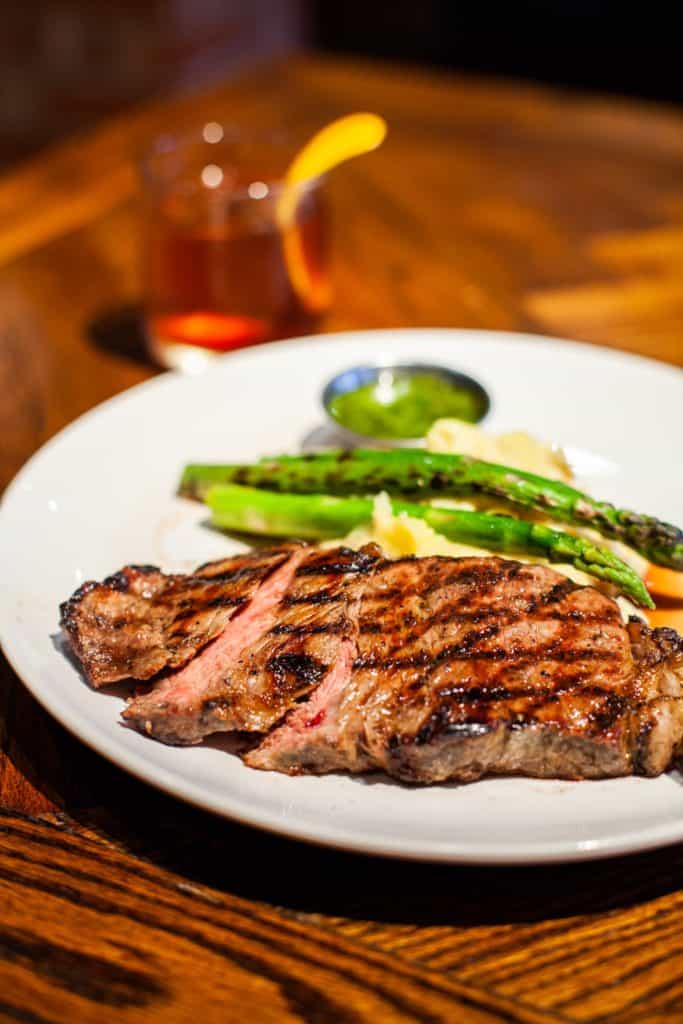 Where to Eat in McKinney When You Have a Sweet Tooth
Goodies is a great place in McKinney if you're looking for to-go treats, gift ideas, or something to bring home to remember your trip. These gourmet chocolates are beautiful and they have different things infused in them from caramel to Irish whiskey.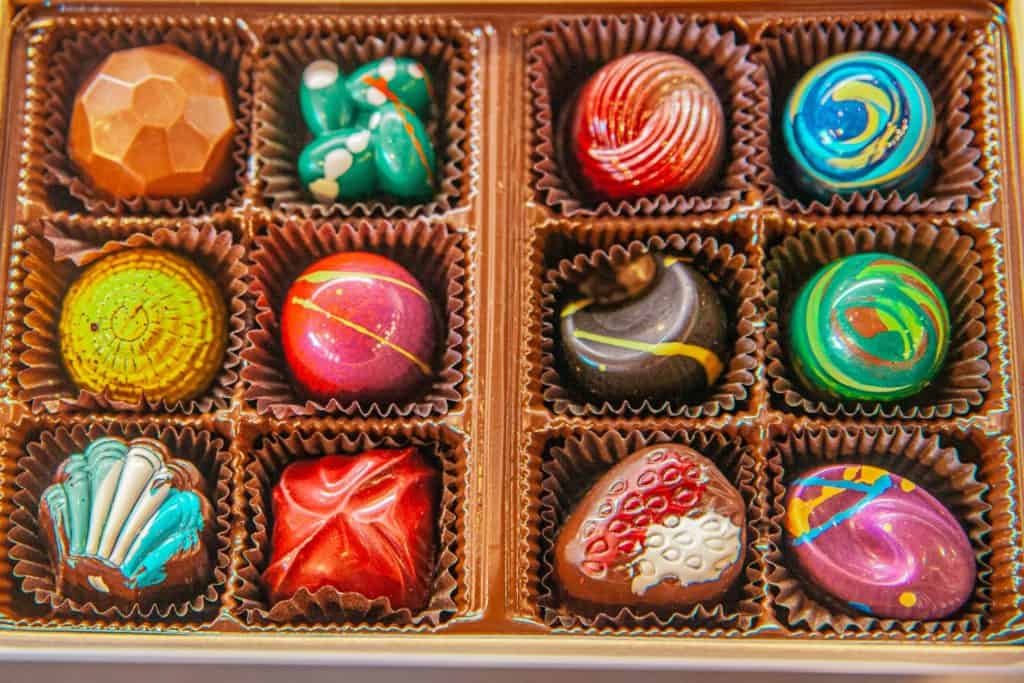 Cocktail Creamery has probably the largest selection of ice creams I've even seen! And the best part is that 95% are infused with alcohol. The owners are so great to let you sample different flavors and you'll find yourself constantly wanting to come back to try something new.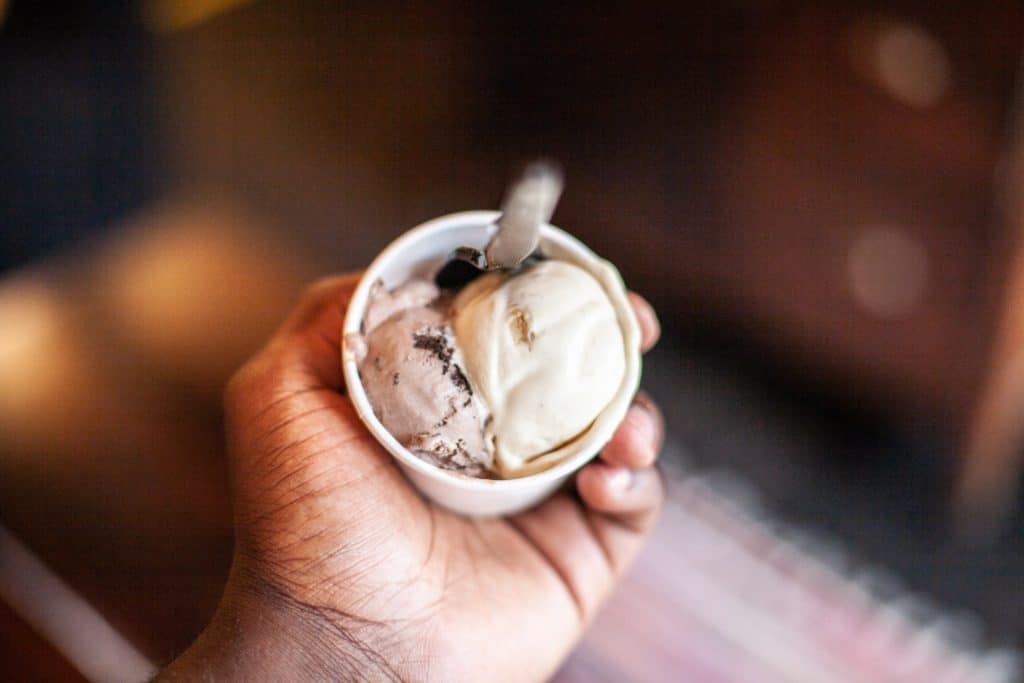 Jeremiah's Ice is something special! I'm admittedly not a huge fan of snow cones. However, Jeremiah's ice is Italian ice and one of a kind. You've never tasted ice so creamy! They have 40 different flavors and you can combine them together for colorful creations or even mix it with ice cream.
Where to Eat in McKinney When You Want to Be Fancy
The Bingham House is a beautiful historic home, and they are known for hosting fun events from special dinners to afternoon tea. Get dressed up for an intimate event with scones or a freshly prepared meal.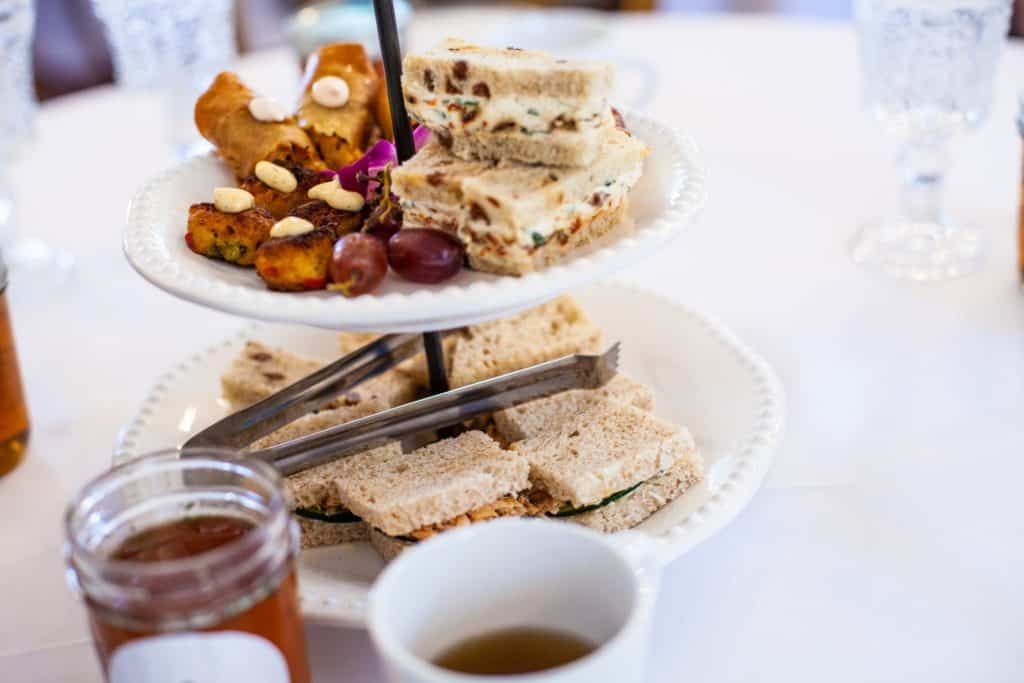 Where to Eat in McKinney When You Want to Chill With Friends
The Yard is for when you want to get together with friends, enjoy a nice drink on an open patio and take in the beautiful weather. They have beers on draft and cocktails, as well as a fun assortment of dishes for snacking on such as their nachos!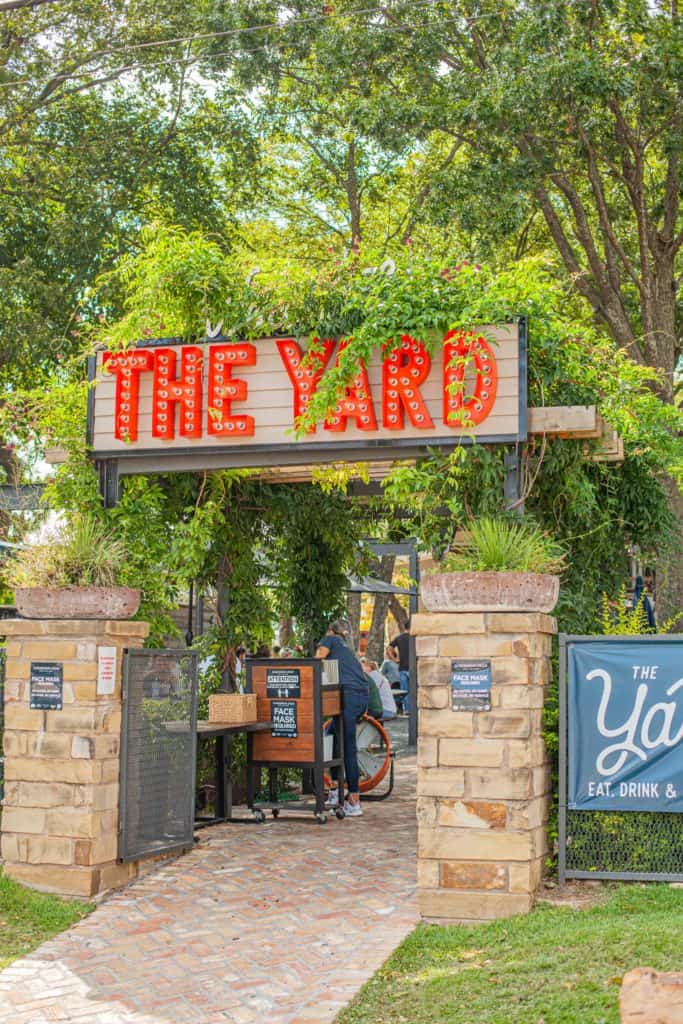 There truly are some great spots to eat in McKinney! And while you're in town don't forget to also check out all of the fun things to do in McKinney as well!