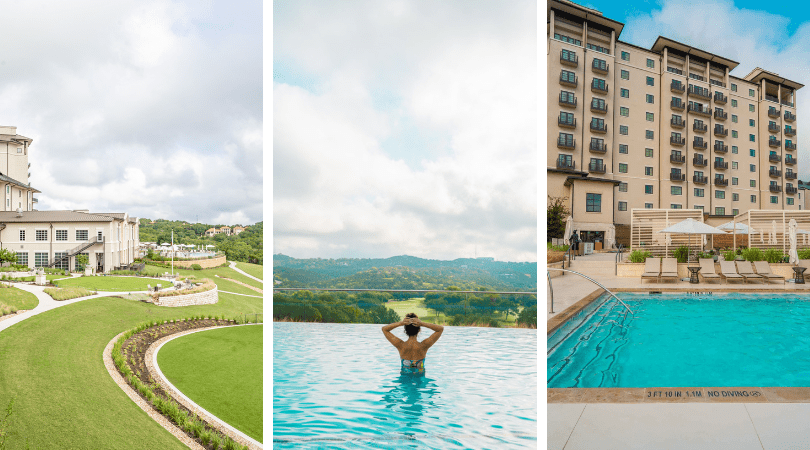 A retreat should be a time of relaxation where you take part in leisurely activities, explore new and fun things, and enjoy the comforts and luxuries of your accommodation. The Omni Barton Creek Resort offers all of these things and more for the ultimate vacation experience if you're looking for where to stay in the eclectic city of Austin. Located on the outskirts of town, the Omni Barton Creek Resort overlooks the marvelous Texas Hill Country and offers amazing amenities that'll make for the perfect lodging experience.
Add it to your list of where to stay in Austin and you'll have easy access to all of the fun things to do! Check out Austin's cool scene of secret speakeasies and hidden bars while you're there too!
Sleep in Luxury
The rooms at the Omni Barton Creek Resort are the epitome of luxury and comfort. There are a variety of room options to choose from that accommodate different group sizes and occasions: Deluxe Rooms, Premium Rooms, Suites, and Luxury Suites. All rooms come with a 49″ flat screen TV (STAYCAST streaming is included), high speed internet access, a workstation, safe, coffee-machine, and high-quality bedding.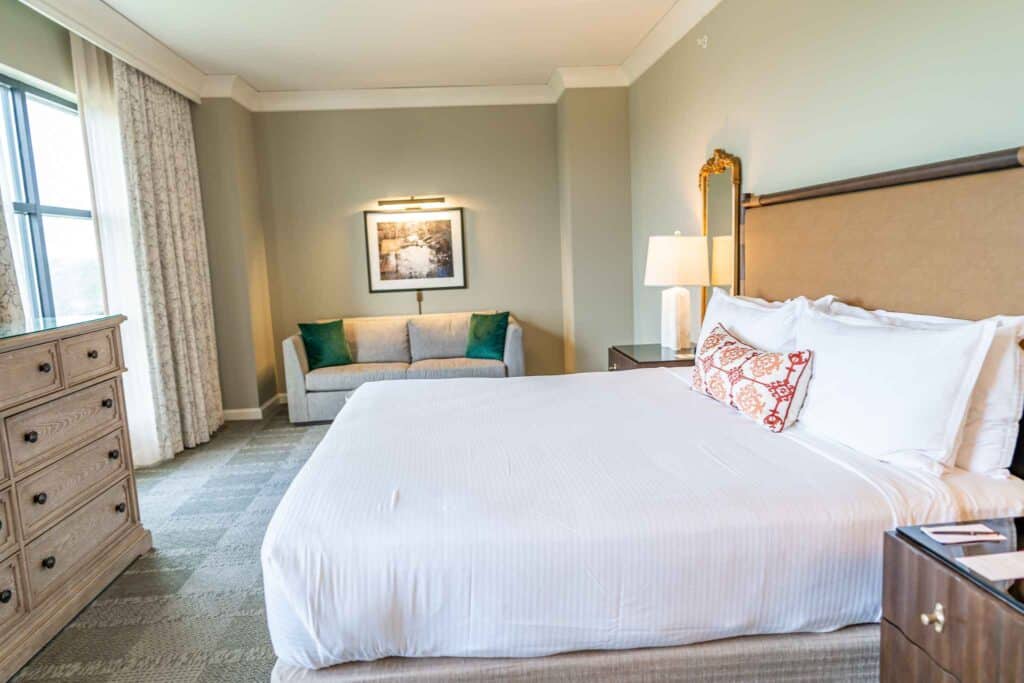 Deluxe Rooms come with either 2 queen beds or 1 king bed. Even though they are smaller room options, they are still rather spacious while offering comfortable accommodations for a smaller group. The Premium Rooms are the resort's most popular options and provide stunning views of the rolling Texas Hill Country. These rooms also come with either 2 queen beds or 1 king bed, but there is an option to have a private patio or a Juliette balcony. These small outdoor spaces are the perfect place to enjoy your morning coffee and take in your gorgeous surroundings.
The Suites offer guests with even more space and truly embody the definition of luxury. These rooms offer all of the same comforts as the previous rooms and more! The Suites come with spacious living areas and separated rooms for more privacy. The bathrooms come with beautiful claw tubs that are perfect for unwinding after a busy vacation day. The Suites even come with accessible options with more space and enlarged amenities.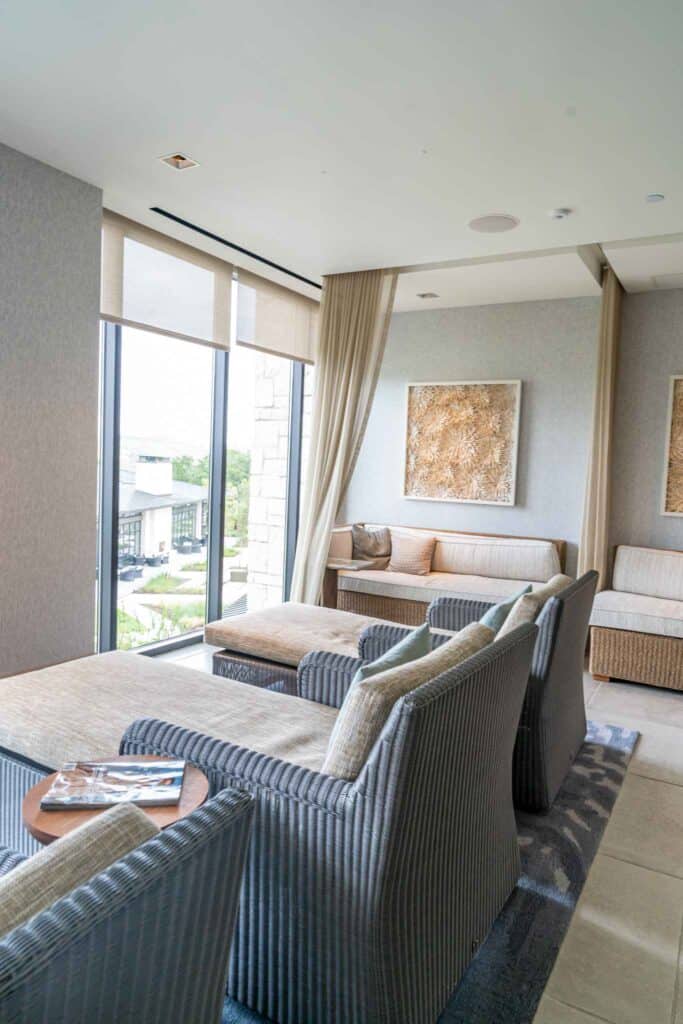 The Luxury Suites are opulent and provide the maximum level of comfort for guests. They come with a full kitchen, panoramic views of the Texas Hill Country, and plenty of space to relax and enjoy your time at the Omni Barton Creek Resort. No matter if you're staying for just one night or for an extended break, all of the rooms at the resort offer a serene experience.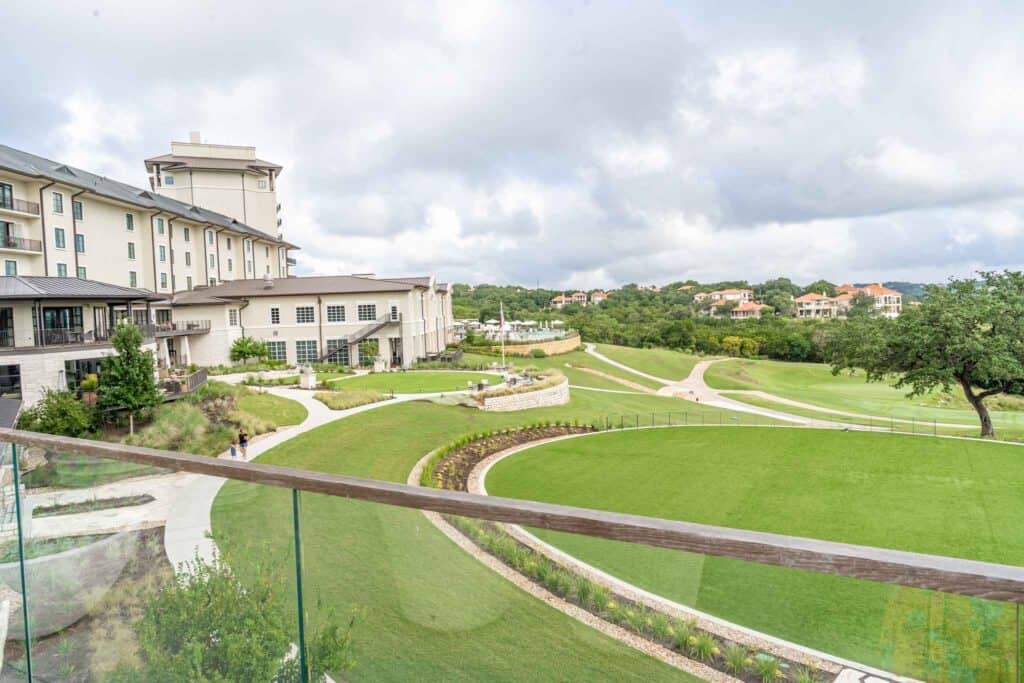 Enjoy Amazing On-Site Amenities
One of the best parts of the Omni Barton Creek Resort is the incredible amenities that will add that much more to your retreat. There are four pools throughout the resort, including an indoor pool, offering scenic views of the Texas Hill Country, pool bars, and dining for those planning to spend the day out in the sun. Cabanas are available for booking and splash pads inspired by natural springs are provided for the kiddos.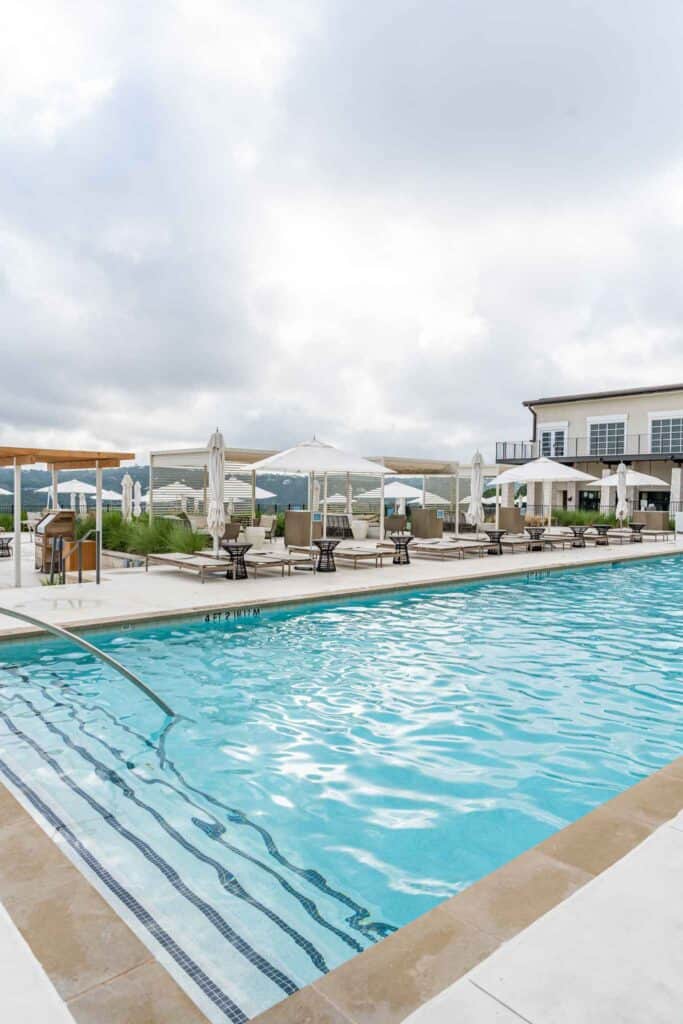 If you're looking to relax away from children, the Omni Barton Creek Resort has a spectacular adults-only infinity pool. You can unwind with a cocktail in-hand on some of the plush lounge chairs or in the hot tub. The resort also comes with four expansive golf courses, hiking and nature trails, tennis, and its Mokara Spa. The spa is the perfect place for leisure and offers several services, including full body treatments, massages, and facial treatments. Day passes are available for purchase and are a great addition to your vacation if you want to add in extra time for relaxation.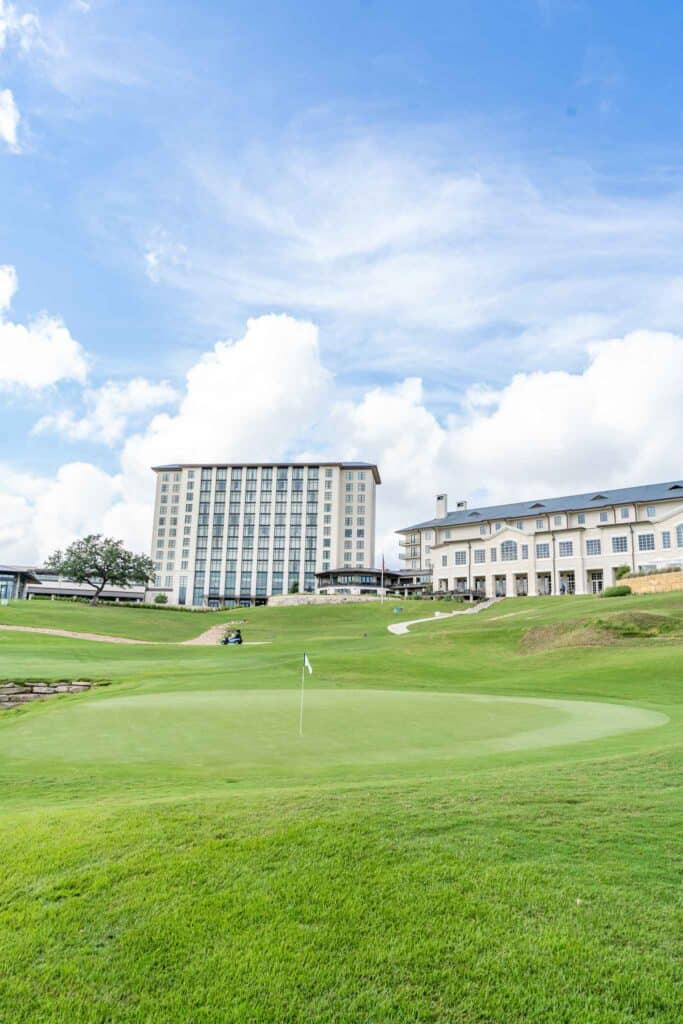 The resort also hosts many events that will make your stay even more special, like swim-up movies and s'mores under the stars! Check their online calendar for the full schedule. Omni Barton Creek also has many activity packages to choose from so you can make great memories without the added stress of planning. These can also be found on their website! The staff at the resort are very helpful and can easily help incorporate these into your stay if you need assistance.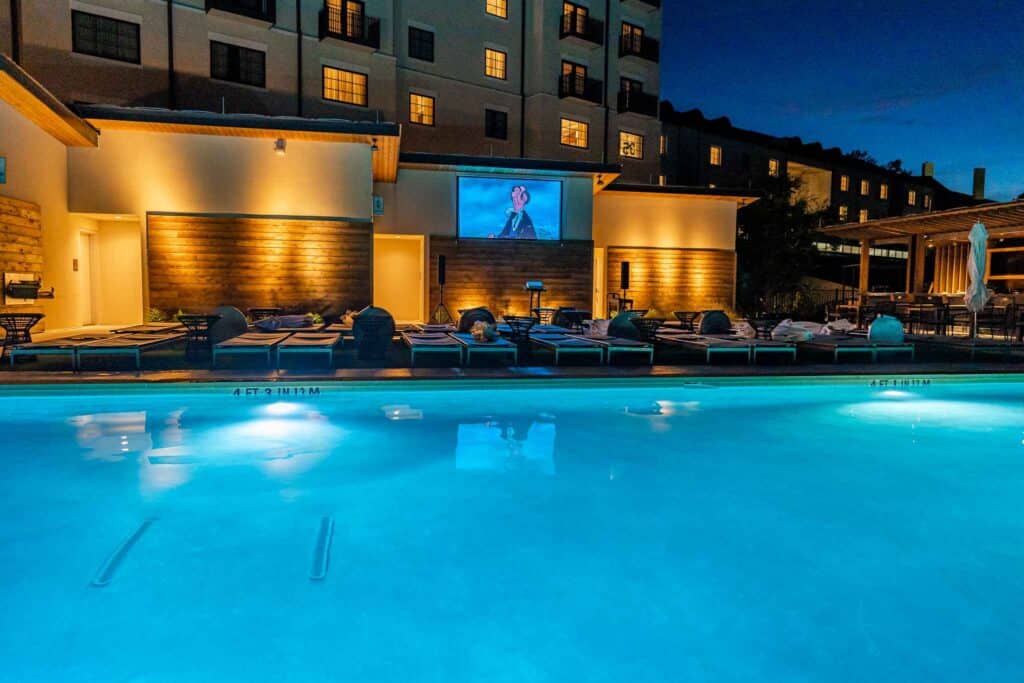 Dine in Style
The Omni Barton Creek Resort has a plethora of amazing dining options to choose from. With seven eateries on site, you won't run out of places to eat if you plan on spending the majority of your time within the resort grounds. From higher end restaurants like the Blind Salamander Kitchen & Bar to grab and go locations like Velvet Joe's Coffee House & Artisan Wares, the variety is extensive and provides a diverse range of cuisines for you to choose from. All locations use local ingredients to create the best meals possible and serve memories that you won't forget.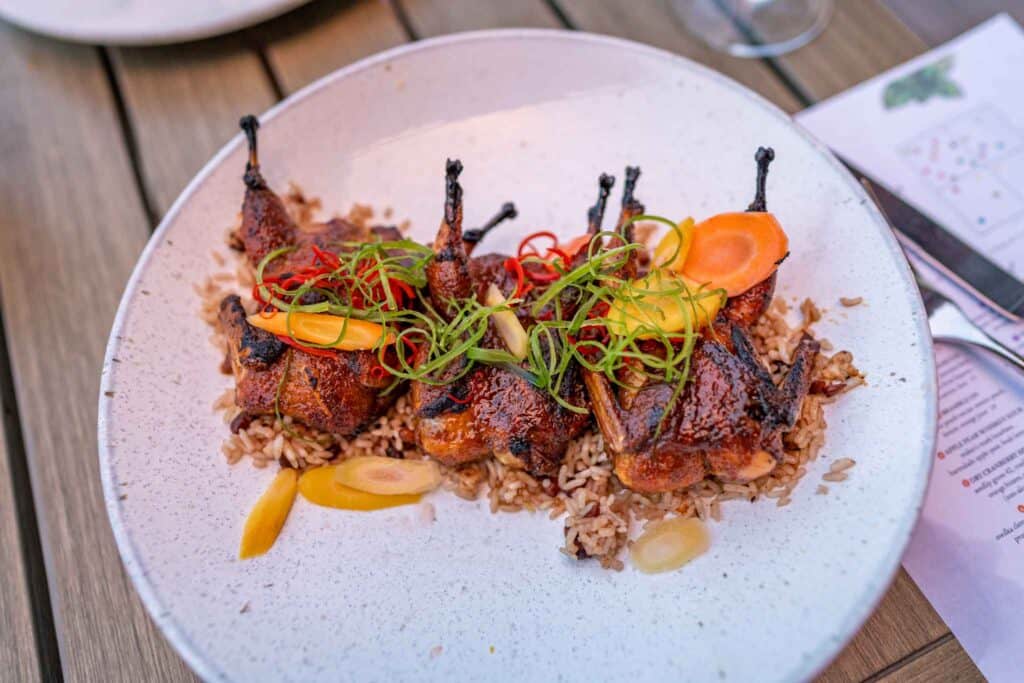 Things to Do Near the Omni Barton Creek Resort
While the resort offers a lot of great activities, the surrounding Austin area is worth exploring. From boat tours to discovering all the fascinating historical landmarks the state capital has to offer, the adventure never ends in this great city. Check out our curated list of things to do in Austin, as well as the secret speakeasies and hidden bars, for things you can add to your trip to make it truly unforgettable.
Review of the Omni Barton Creek Resort: Final Thoughts
Relaxing days by the pool, luxury dining, and comfortable lodging, the Omni Barton Creek Resort has it all! With a never-ending list of great things to do in nearby Austin, secret speakeasies, hidden bars and on-site amenities, the resort is the perfect getaway from the stresses of day-to-day life. Whether you're traveling for business or pleasure, the Omni Barton Creek Resort is a wonderful lodging option for where to stay in the Texas Hill Country.