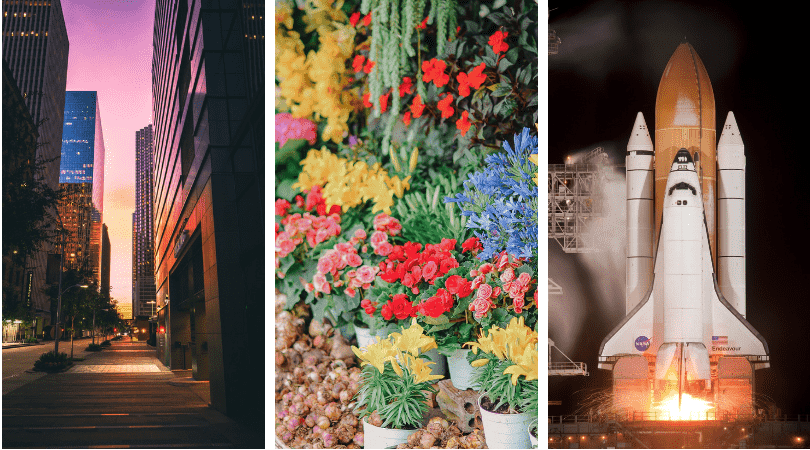 Having a date in Houston doesn't have to be expensive! In fact, with over 30 of these free Houston date ideas for couples, there's endless opportunities to connect. Plus, it's not as much about the date as who you're going on the date with! Looking for more date ideas in Houston? Check out our Houston date ideas.
Free Houston Date Ideas for Couples
1. See the 64-foot-tall waterfall – Gerald D. Hines Waterwall Park can easily be something you take for granted if you live in Houston. However, there is so much beauty in this multistory waterfall. With a little creativity, turn this into a fun and free Houston date idea and stare in amazement at this stunning creation.
2. Go on a boat – A boat date is romantic but it doesn't have to be expensive. Sam Houston Boat Tours offers a 90 minute round trip historic tour of the area. While there, you can enjoy the beautiful views of the water.
3. Discover a little of Taiwan – Houston's sister city of Teipei created the Friendship Pavilion. Now couples can enjoy a free and leisurely stroll and take in its beauty!
4. See Funky Cars – At the Art Car Museum you can walk around to view all sorts of colorful cars decked out as art pieces.
5. Enjoy Some Art – There are endless free Houston date ideas at the Moody Center for the Arts. Here they have different art exhibits, a black box theatre, experimental performances, and a regularly rotating list of events. Keep up with their calendar and upcoming exhibits for Houston date ideas.
6. Visit Chinatown – Right in Houston is its own Chinatown with all sorts of restaurants, shops, and fun things to see. Be sure to stop by Teo Chew Temple. Sometimes they give tours or answer questions. Just make sure there is nothing going on, and be respectful of anyone who is there.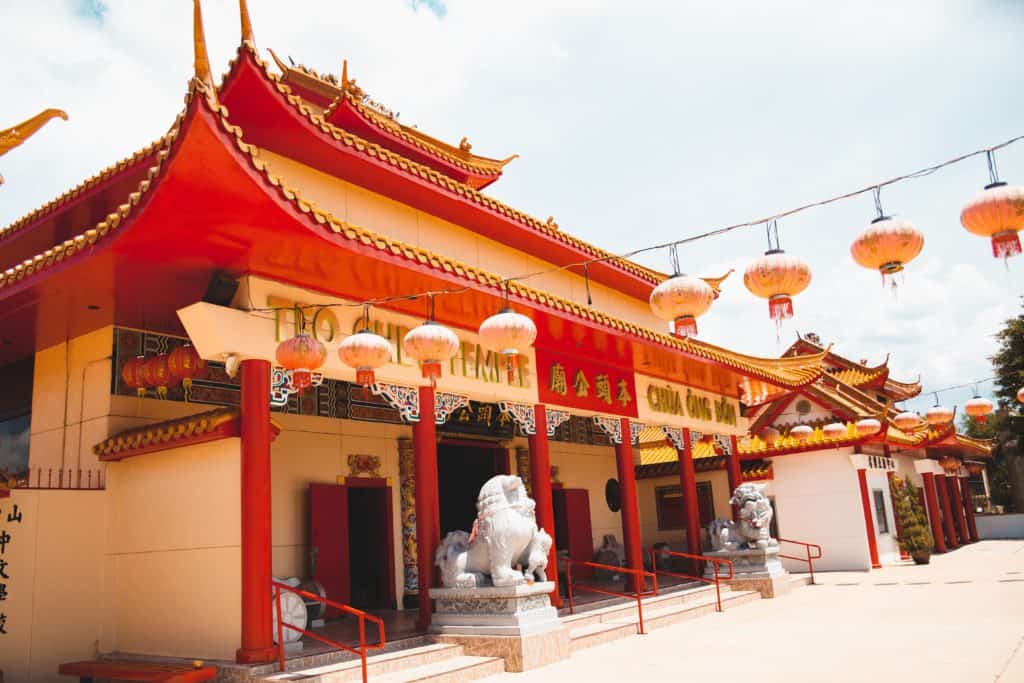 7. Go For a Stroll – It's amazing to have something like the Houston Arboretum and Nature Center for free. There are different hiking trails to discover. Keep your eyes open because you never know what kind of creatures or gems you might find.
8. Visit the art galleries – The Museum District is famous in Houston, and while you could find plenty of ways to spend money there, you can also have a great time for free! The Contemporary Art Museum is free, and there are several galleries in the area such as the Lawndale Art Center, Gremillion & Co Fine Art, and the Anya Tish Gallery. You can make your own free art tour date.
9. See a Show – JR's hosts free drag show performances multiple nights a week with different themes!
10. Visit the Farmer's Market – Even if you're not planning on buying anything, the Farmer's Market is full of fun things to see. Houston has two great farmer's markets to check out including the Houston Farmer's Market and the Urban Harvest Farmer's Market.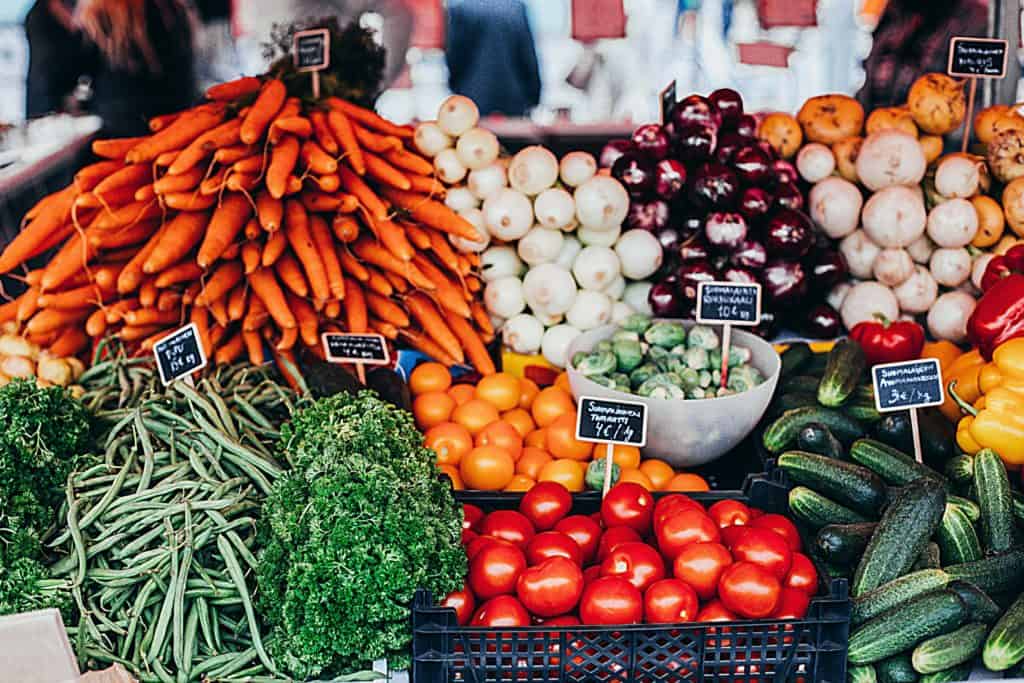 11. See the Art – The Menil Collection brings in different exhibits for a couple who loves to see art. You might find something new and interesting.
12. Workout Together – The MFAH hosts different free fitness events that include Zumba, yoga, and other classes. Check their schedule and plan a couples free sweat date.
13. See a Different Kind of Art – The Houston Graffiti Park is an art museum of its own that's an outdoor gallery of local artists that came together to show off their work and talent.
14. See the Gardens – The Japanese Gardens in Houston is a site to be seen with waterfalls, cherry trees, dogwoods, and so much other beauty. Take your date for a romantic stroll and take in all of the beauty.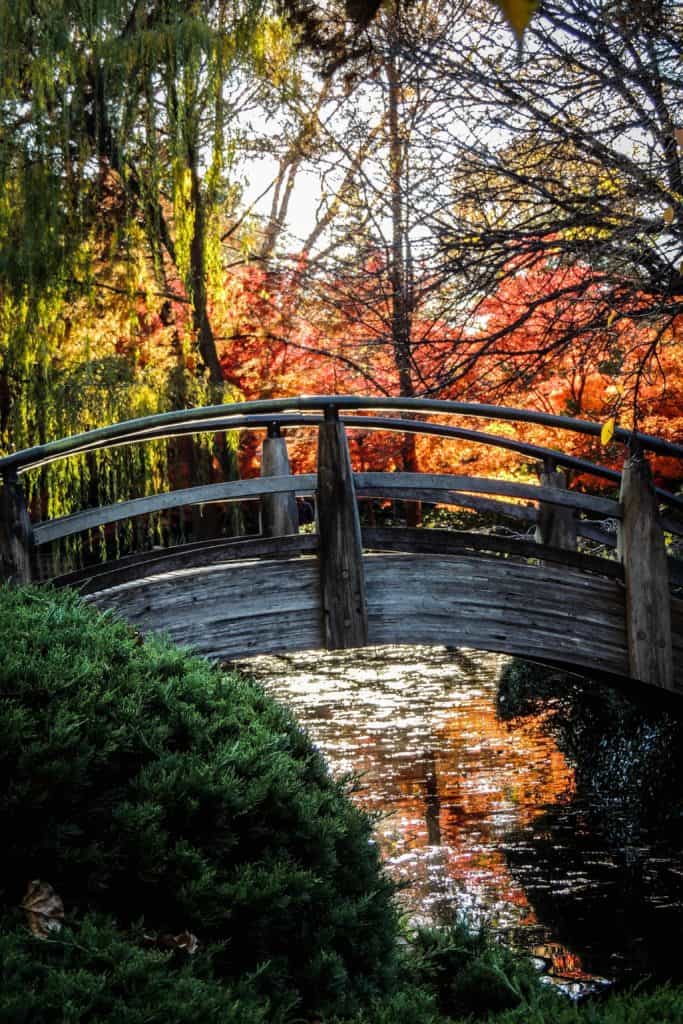 15. Discover Houston Underground – Seven miles of paths that link 95 blocks of Houston are all just a few feet under Houston. Start on one entrance, get lost underground, and then see where you end up! You can make a whole adventure out of it.
16. Become a Ninja– Time out in nature is always great for a change of scenery while striking up conversations, and Tom Bass Park is great for this! They even have a large lake they keep stocked for some fishing. Even cooler is that they have a ninja warrior style park to test out your skills and challenge each other.
17. Secure Your Love Lock – Just like Paris you can make a little token of your love while also getting a great view of downtown from the love lock bridge.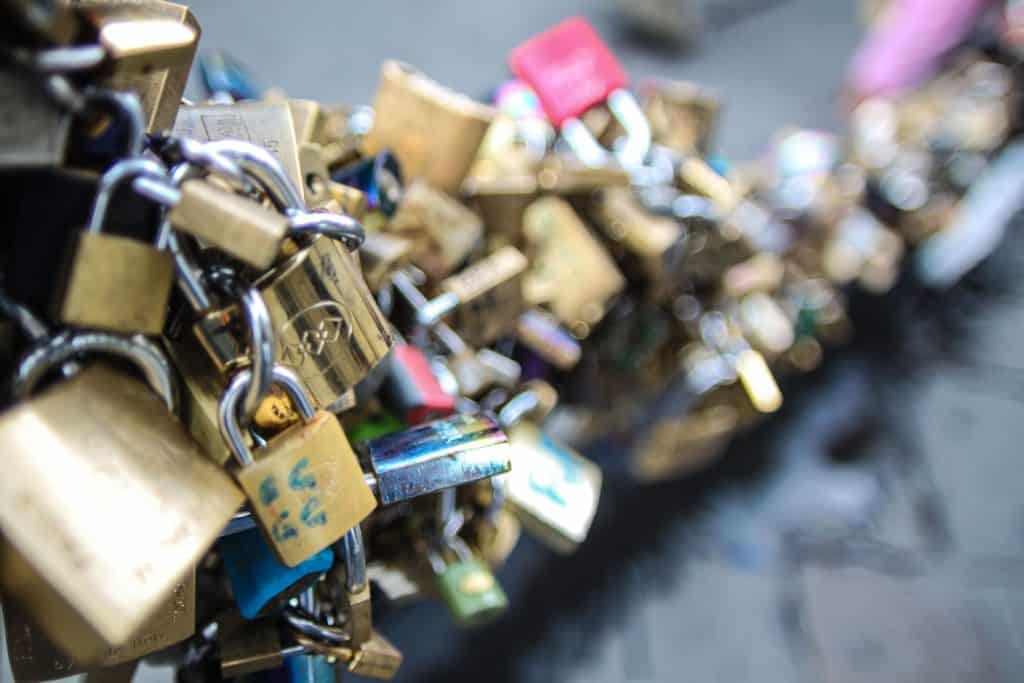 18. Hike the different trails – With so many different ways to experience nature and so many different trails, there are so many opportunities for free dates. Just some of these include East End Park, Bolivar Flats, Buffalo Bayou, Lone Star hiking trails, Terry Hershey Park, Memorial Park, George Bush Trail, Edith L Moore Sanctuary, El Franco Lee Park, and Dwight D. Eisenhower Park.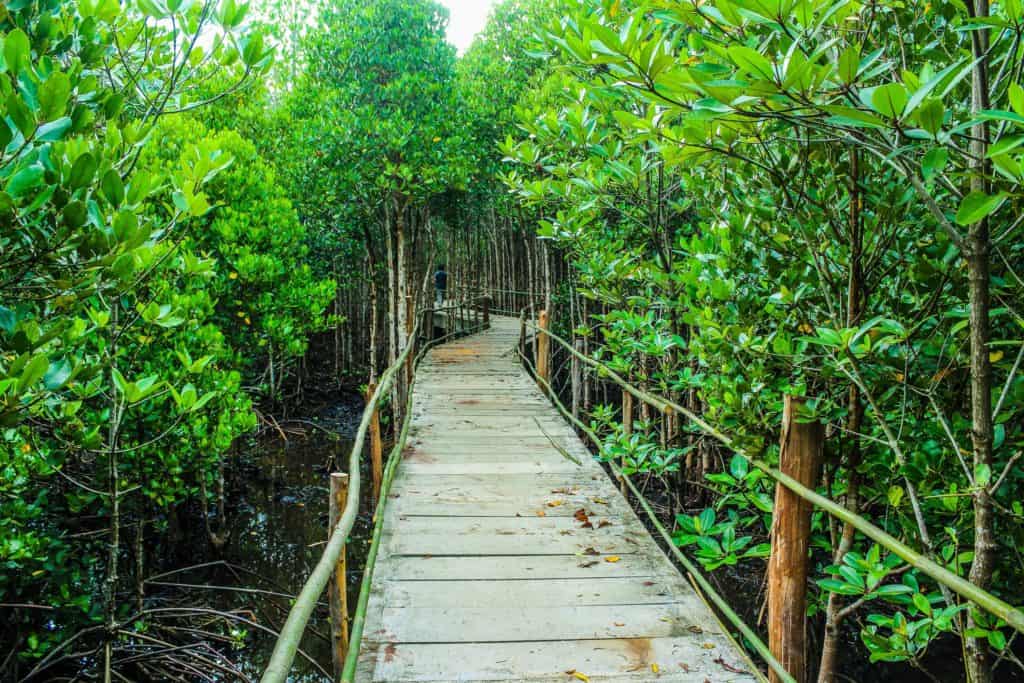 19. See a Show – Diverse Works provides art in all forms from dance, art, and other forms of media. Many performances are free.
20. Watch the Bats – Bats fly out from under Waugh Drive Bridge, and you can catch the spectacular site of them all flying out in the cooler months.
21. Learn about the Houston Police – Visit the Houston Police Museum from different memorabilia and artifacts from different members of the police department including cars, uniforms, and other artifacts.
22. Learn Something New – The Jung Center covers all sorts of psychological, artistic, and spiritual topics. Couples who want to learn something new can look into one of their classes as they have free options available.
23. See a Beautiful Art Park – Smither Park is something different and unique in Houston that makes for a one of a kind date night. Pack a picnic, take some fun pictures, and explore the beauty of the park.
24. See the Wildlife – Anahuac Wildlife Refuge is filled with a diverse range of birds and animals. Bird watchers will love this and you might even come across a coyote.
25. Explore Asian Culture – The Asia Society has exhibits with a regularly rotating galleries. Also stay updated with their special events as sometimes they have free options.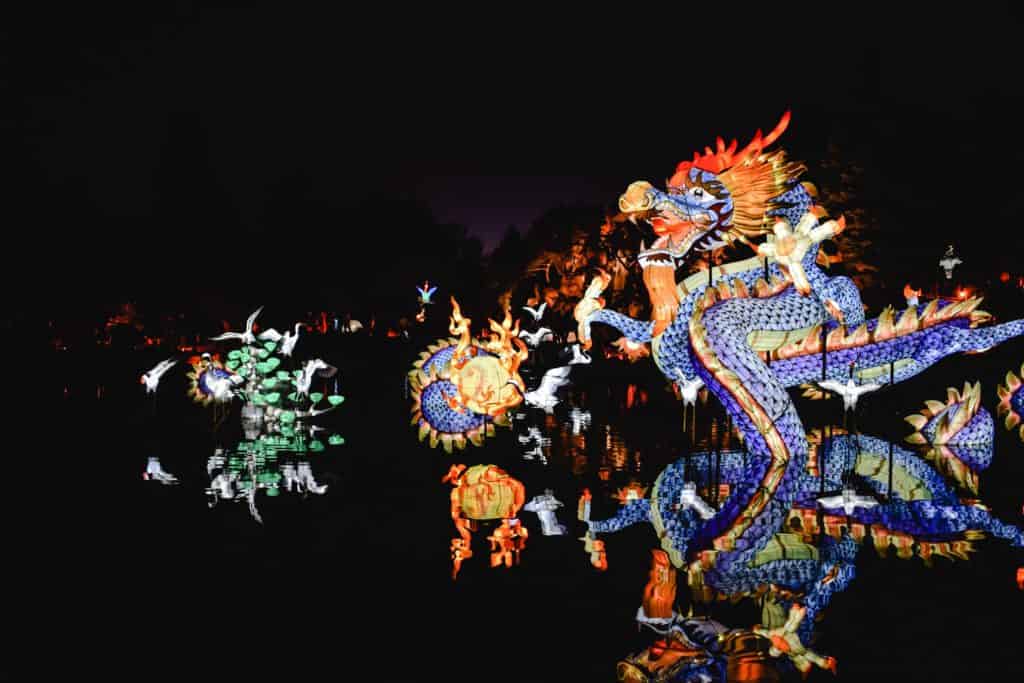 26. Volunteer – A great way for Houston couples to bond together while doing good for their community is volunteering. Check out some spots like Urban Harvest, or see if a charity you care about has volunteer opportunities. Volunteerhou.org is another spot to find volunteering opportunities.
27. Visit Midtown – Great free weekend date ideas are always a possibility at Midtown. Browse through their farmers market, see artists chalk the block, take a capoeira class, explore a festival and so much more fore free.
28. See the Tardis – Doctor Who fans will get the excitement. Everyone else might be a little confused. However, the Lanier Theological Library has a tardis and other Dr. Who memorabilia. And if not, just walking into their ornate library is beautiful.
29. Learn About African American Culture – The Houston Museum of African American Culture uses art to tell a story and connect with people. Walk through the exhibits that regularly rotate and learn something new.
30. See a Rocket – If you don't want to pay for a ticket to visit the space center, you can still get a glimpse of space at Rocket Park. Here you can see four rockets that were used in NASA missions.
31. Stop and Smell the Roses – Mercer Arboretum and Botanical Gardens contains 400 acres of walking trails, endangered species, tropical plants, a swamp, and other wonders of nature.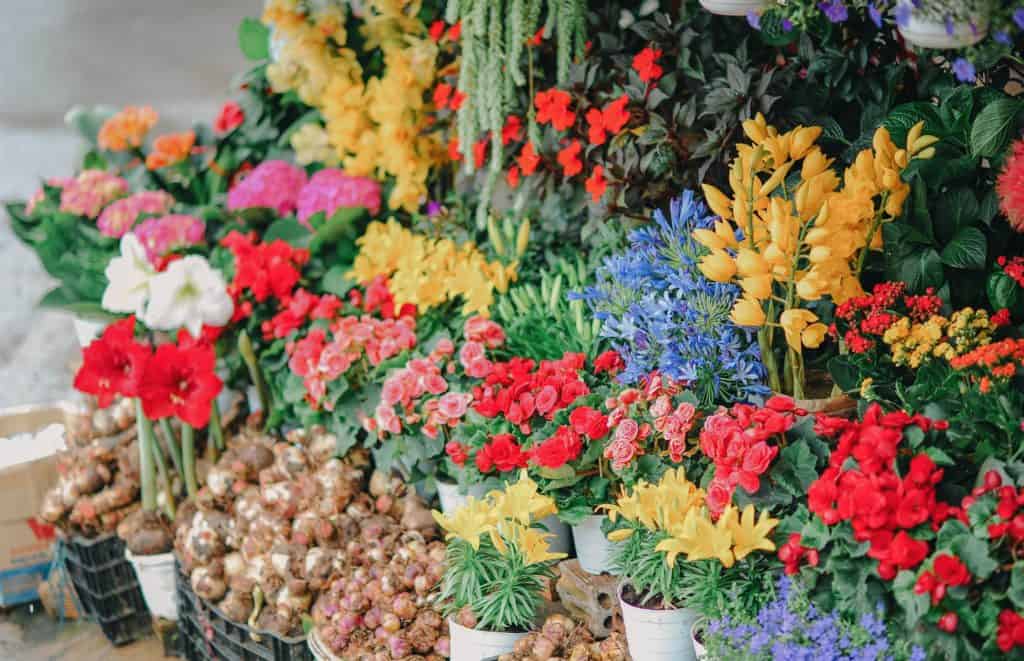 32. Discover Whimsical Art – And not to mention the funky car at Bonnie Blue's Art House. Bonnie Blue is a local artist, and you can discover some great pieces at her gallery as well as check out her Women Rock Art Car which is covered with Styrofoam women.
33. Find Something Unique – Texas Art Asylum is a place where people donate unwanted art supplies and a great place to find a steal for your next craft project. But it's also a quirky museum of its own where you might find doll head planters, collectible cards and more.
34. Catch a Sunset – Buffalo Bayou Park gives some of the views of downtown Dallas perfect for catching a sunset or sunrise, or for a picnic.
35. Take Some Cool Pics – Houston is known for all of its street art and incredible murals. So take out your camera (the one on your phone will do fine!) and take pictures while exploring all the free art. A quick google search of self-guided mural tour will give you routes and everything you need.
36. Have a Mad Tea Party – Evelyn's Park Conservancy has a table set out just like the mad tea party, and you can even have a picnic amongst your favorite characters.
37. See Some Funky Sculptures – The Eclectic Menagerie Park is something else with all kinds of weird sculptures for couples to see and enjoy!
38. Check Out a Free Event – Houston is huge and so there's always a free event going on. You can check out the Visit Houston website and their events calendar, and see what is going on any given day for a free date night!
Free Houston Date Ideas for Couples: Final Thoughts
Clearly there is no shortage of great date ideas in Houston! Sometimes it just takes a little creativity and wonder, but with so much to see and so many things to do in Houston, couples are sure to find something they'll enjoy.