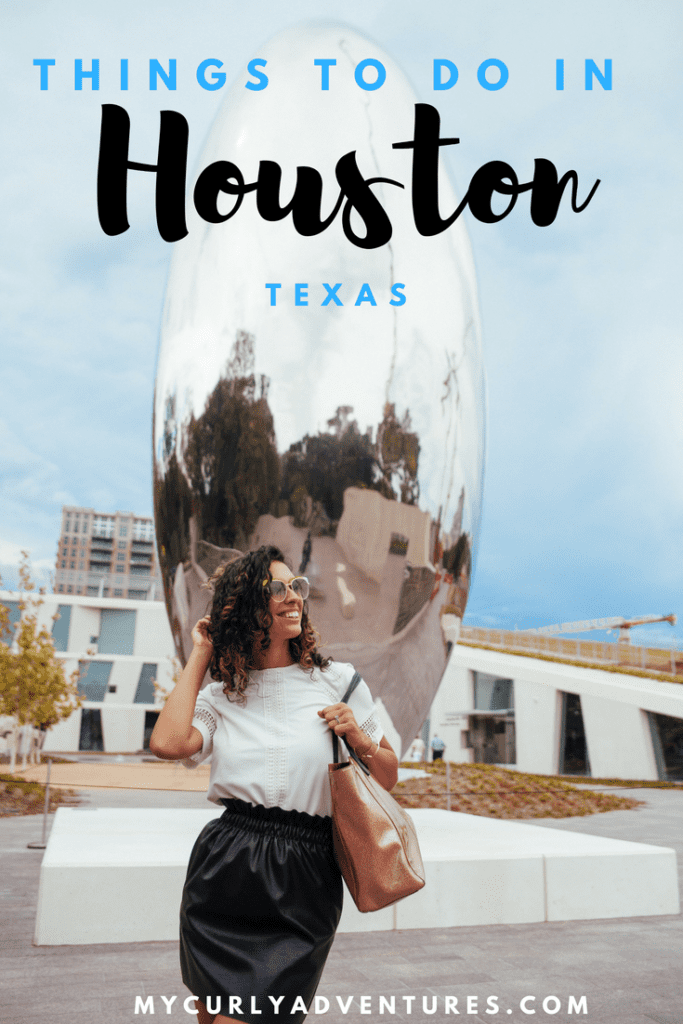 Houston is a beautiful city rich in culture and diversity. On a recent trip to Houston I learned just how true this was! With cultural landmarks, unique art, and fun amusements we easily could have spent an extra few days in Houston! One of the things I loved was all of the unique cultural experiences there were. We ate our way around the world in Houston and so much more! I can't wait to share all of the top things to do in Houston with you!
Top Things to Do in Houston: Visit Asia
Houston has it's own little Chinatown filled with restaurants, boba tea shops, and more. However, the Asian culture expands just past the shopping area.
We started our trip by shopping at the Hong Kong Mall which was filled with numerous Asian stores. You can shop with the locals and find new foods to try, get your nails done, shop for statues and Hello Kitty toys, buy some clothes, and so much more. We enjoyed simply walking around and looking at food and items we have never seen before.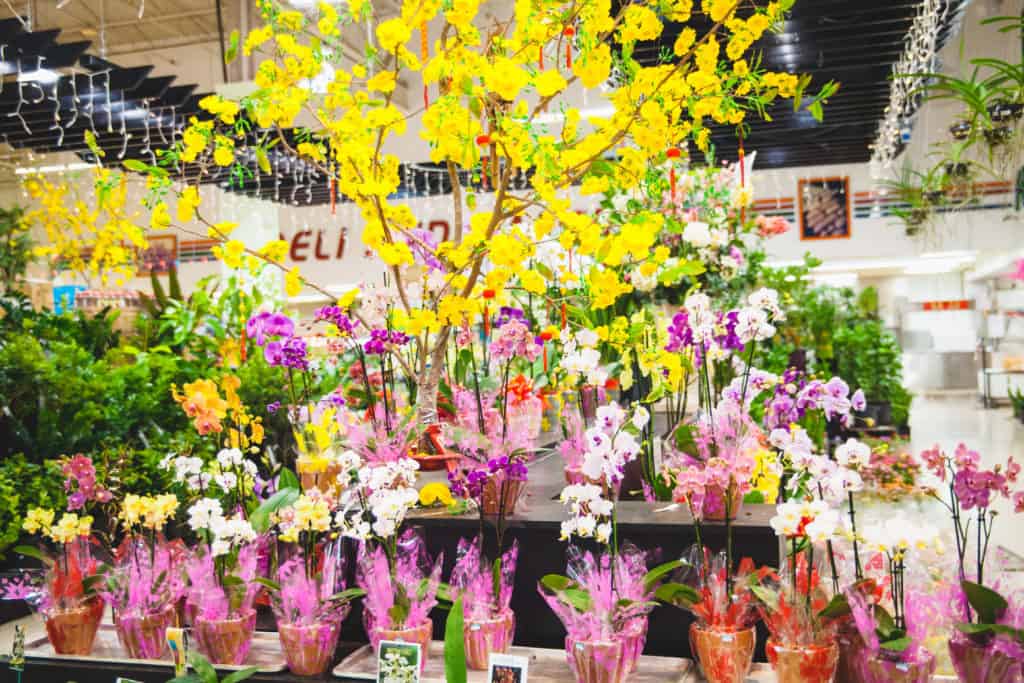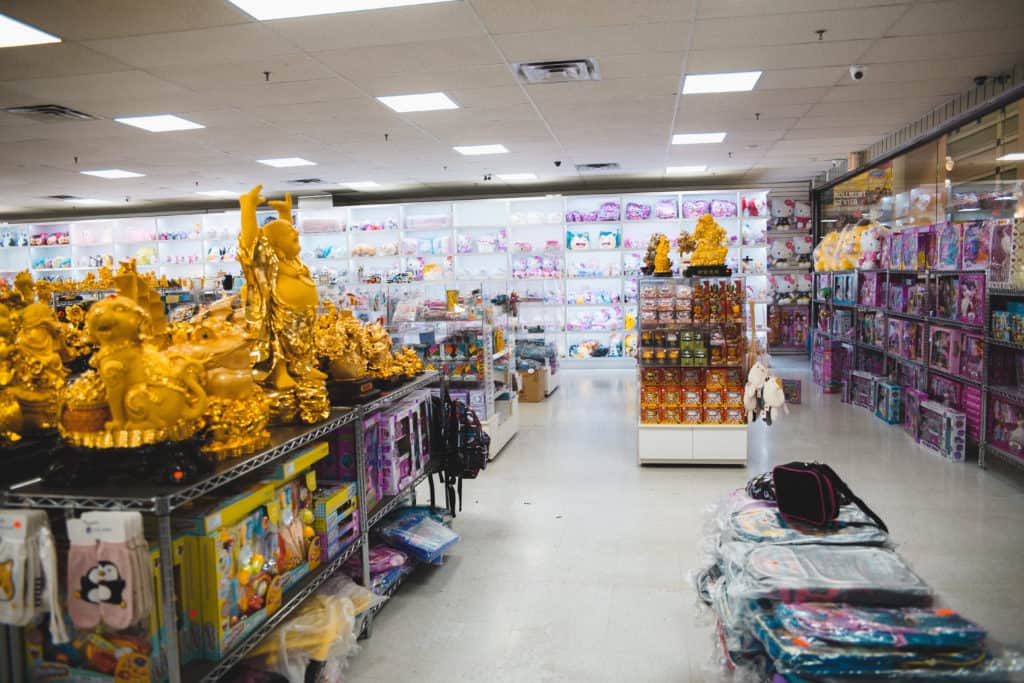 Afterwards we made a visit to Teo Chew temple, a Vietnamese Buddhist temple with Chinese influences. You always imagine seeing these types of places abroad and I was amazed to see something so ornate tucked into a little neighborhood. As always, make sure to be respectful of people coming to pray, but the staff are friendly and some are happy to share the meaning of certain statues and practices.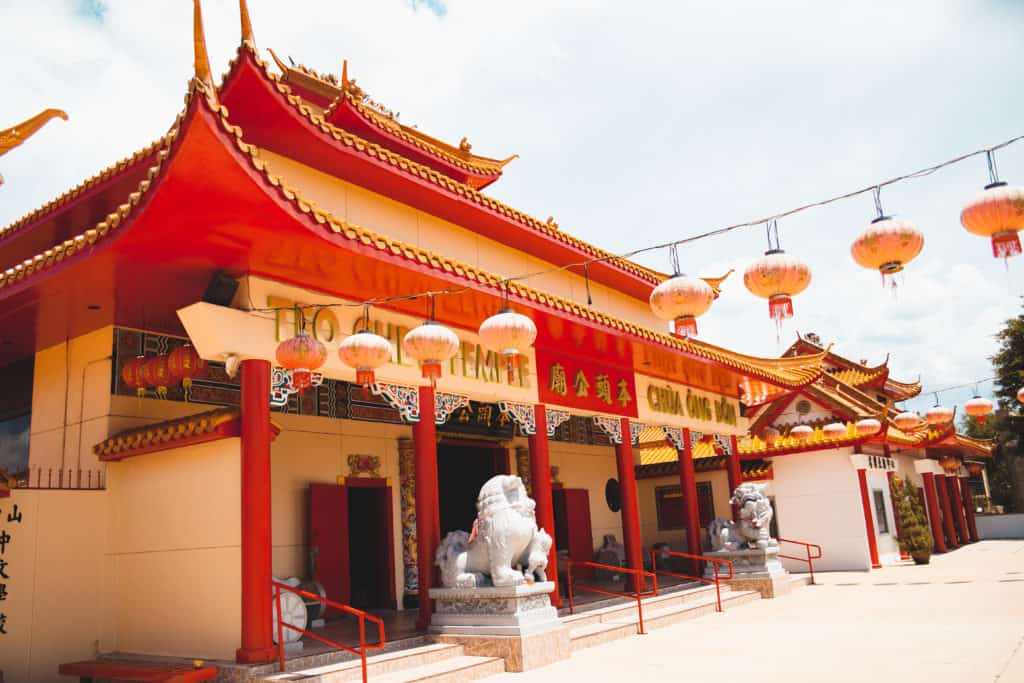 Top Things to Do in Houston: Indulge in the Art
Another way to travel around the world without leaving Houston is to visit the Museum of Fine Arts. The Museum of Fine Arts has exhibits featuring art from around the world and stories of different cultures. We made our way through Mexican gold, Balinese sculptures, art from Cote D'Ivoire and more! Do not leave the Museum of Fine Arts out of your Houston weekend itinerary!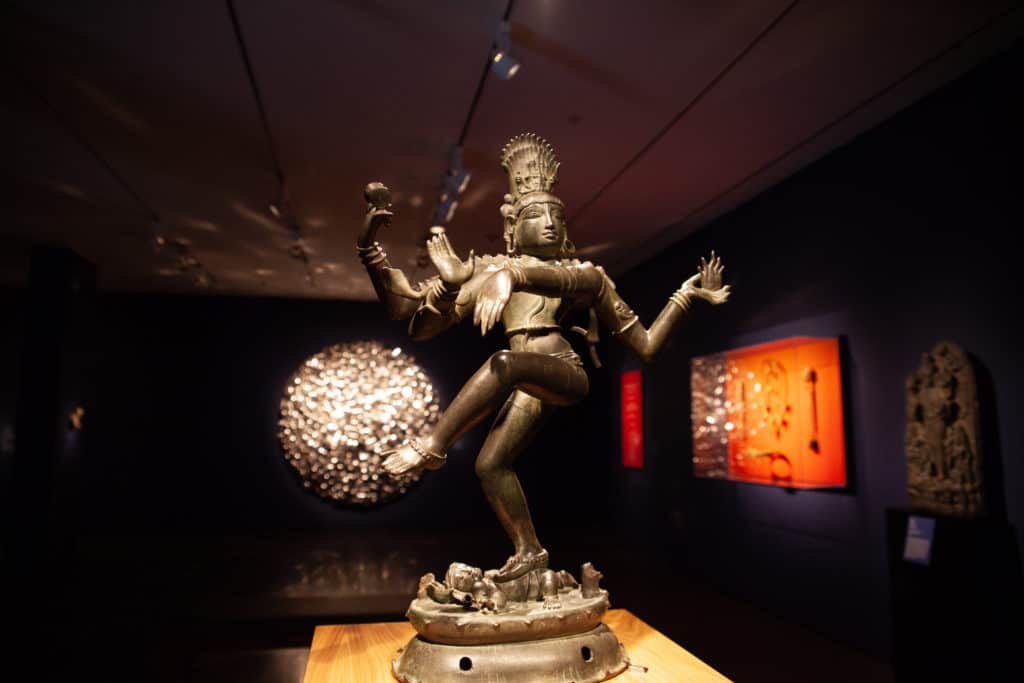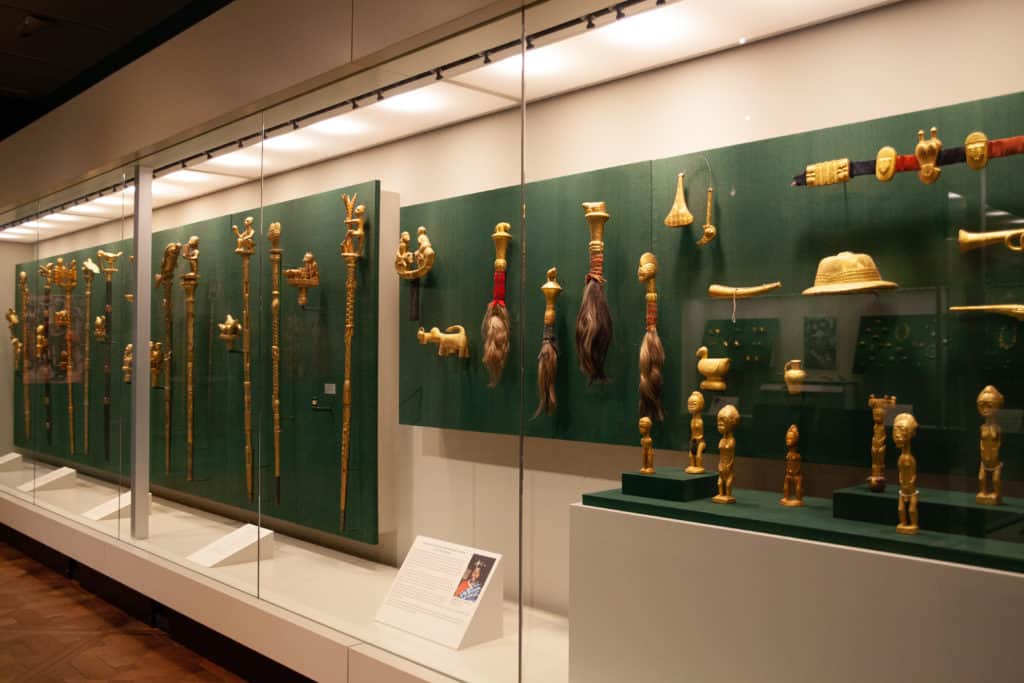 Right outside of the Museum of Fine Arts is a sculpture garden. If you've never been to the Chicago bean, I felt like this was pretty similar!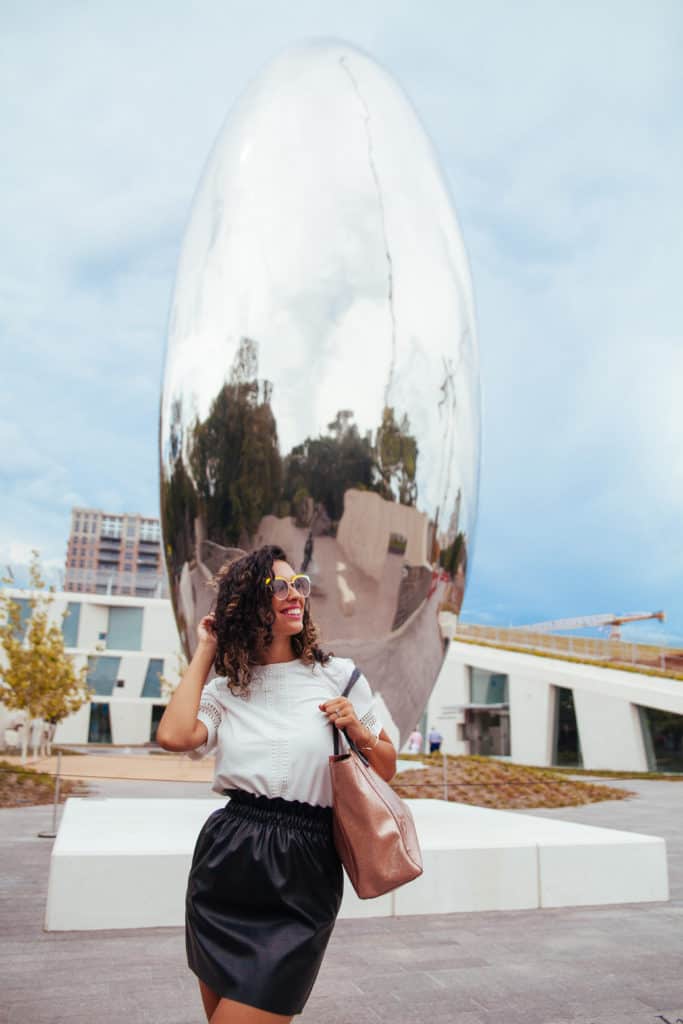 For something more off the beaten back you should check out The Orange Show. This odd exhibit was created because a man wanted to share his love of oranges and his life advice! All around this place you will find inspirational quotes as well as some strange ones. Make sure to check their hours as they are mostly open in the morning only.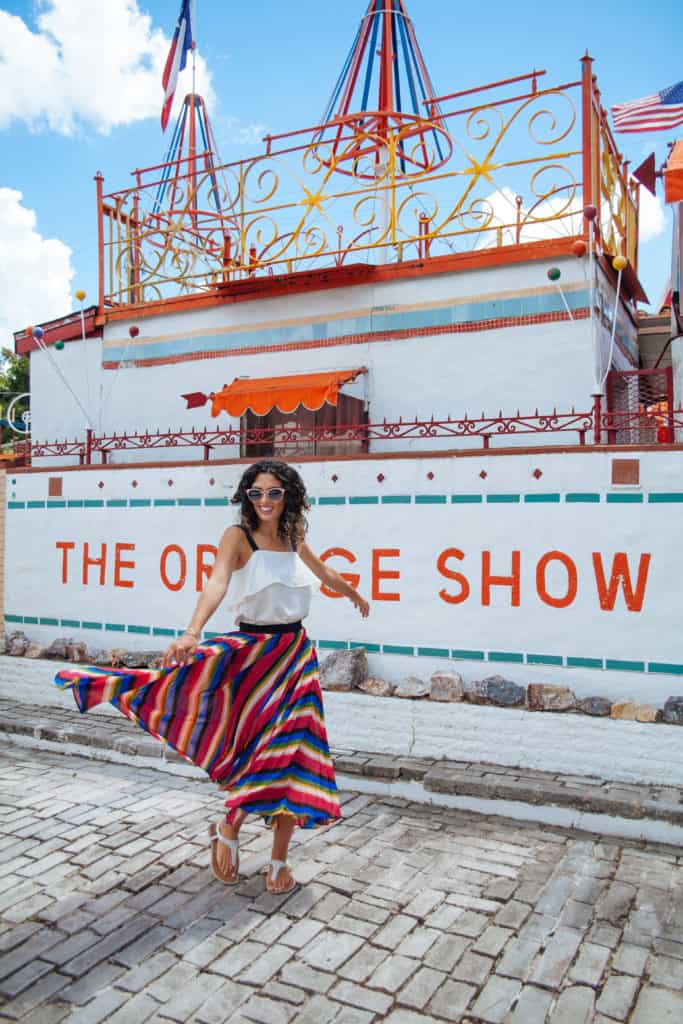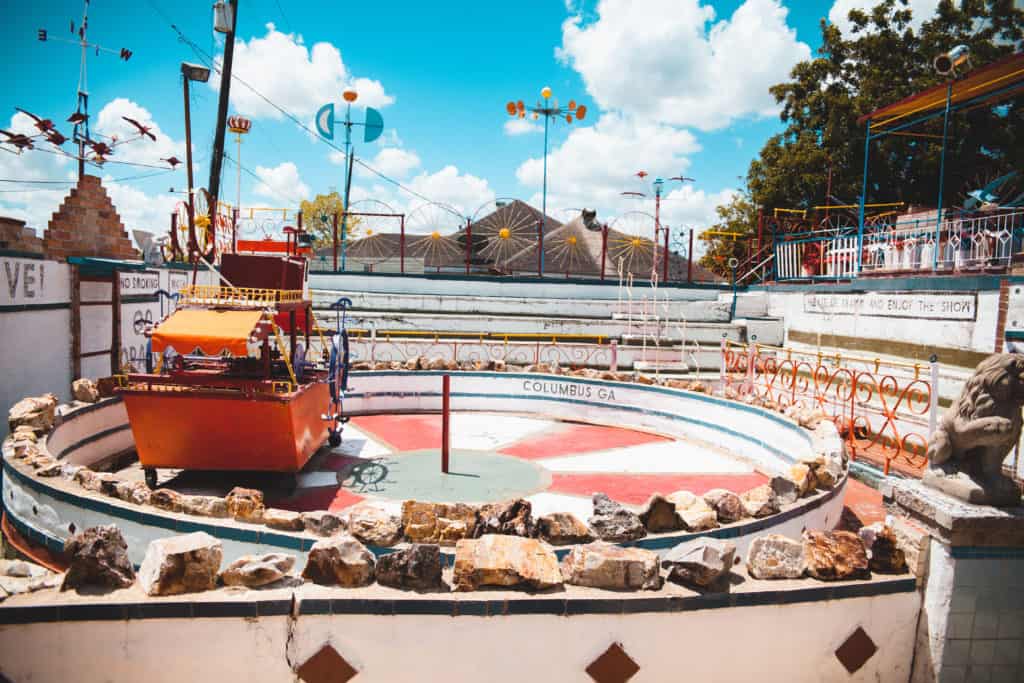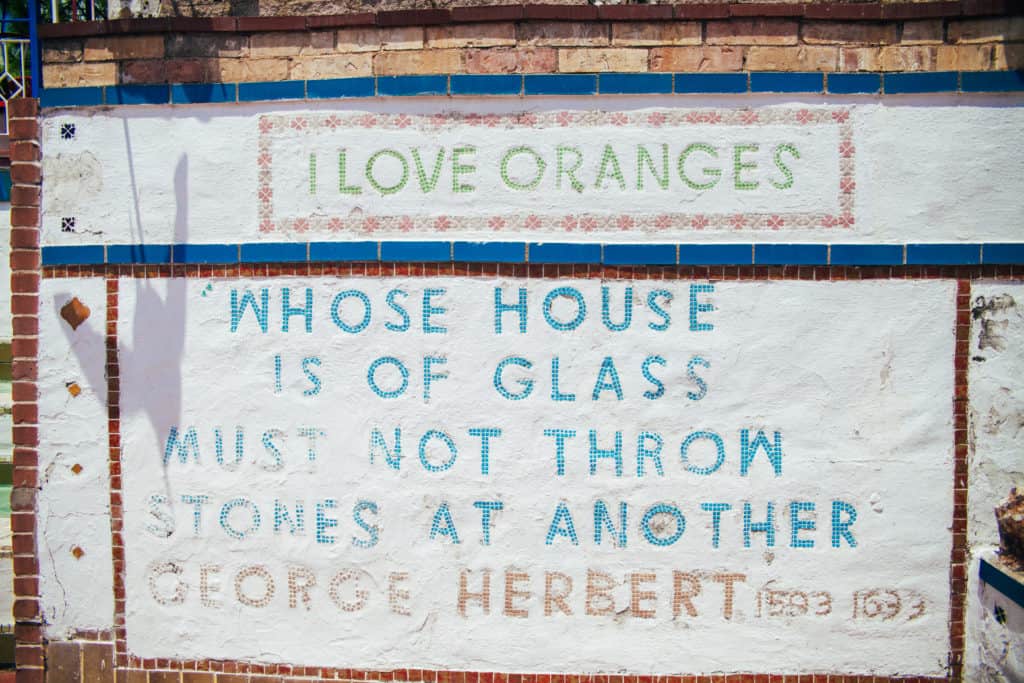 Top Things to Do in Houston: Visit Outer Space
Go beyond the stars at the Houston Space Center. The Space Center had been on my list of places I had wanted to visit for years and I'm so glad we finally went! They have interactive flight simulations and exhibits that teach you about the science and engineering behind going into space! I enjoyed walking into Mars with their life-like display and seeing things like space grown lettuce (it looked weird!).
Top Things to Do in Houston: Kemah Boardwalk
A short drive from the Space Center is Kemah Boardwalk and is a great way to get some fun and excitement! I thought Kemah Boardwalk was so cute to walk around and ride the rides! There is nothing quite like going around the the Ferris Wheel with a view of the water! For people who are looking for more adventure in Houston, there are some roller coasters and one of those plunge drop rides which I was too chicken to try!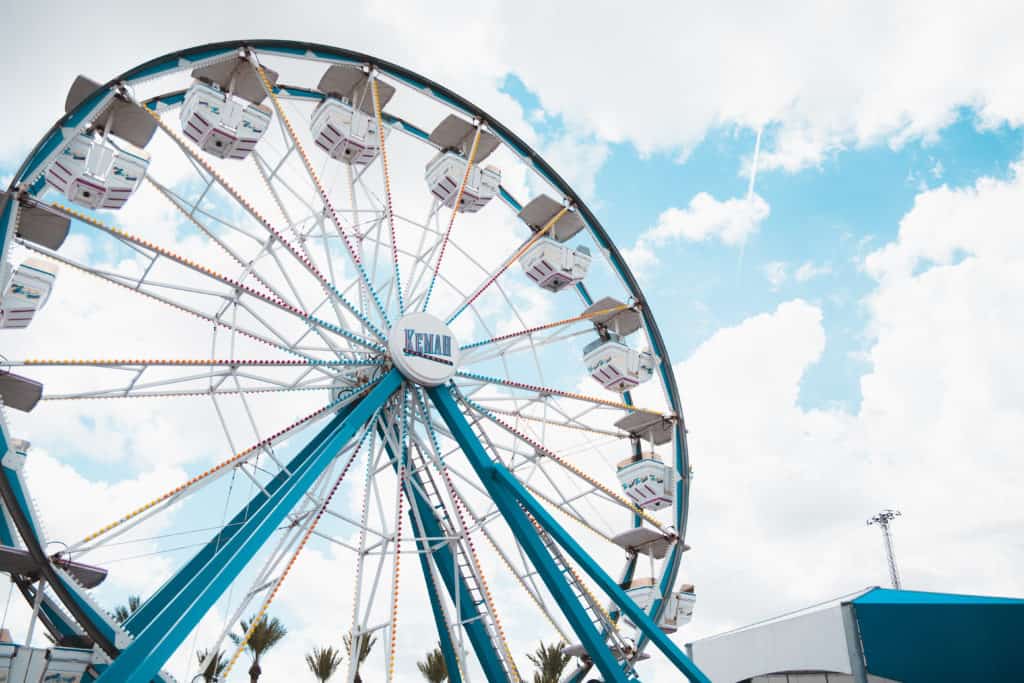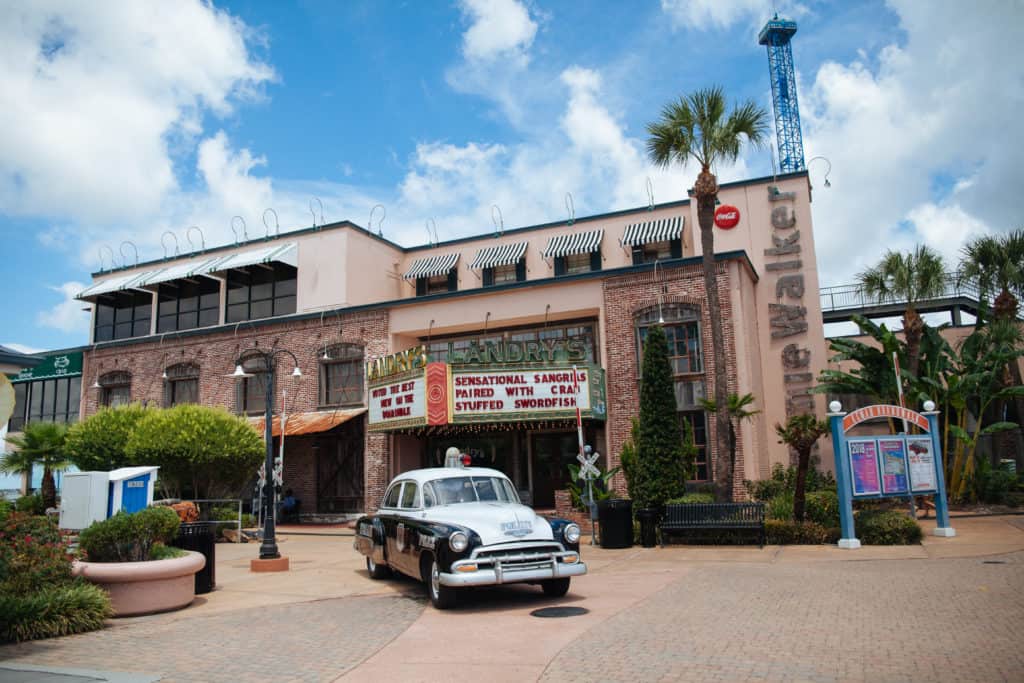 Top Things to Do in Houston: Eat and Drink Around the World
From Hawaiian bars to an Egyptian dinner to Portuguese tapas and more. We made our way through every continent possible (if only there was an Antartica based restaurant!). There was so much good food, so I wrote a separate article on how to eat around the world in Houston.
Top Things to Do in Houston – Where to Stay
When I went to Houston, I had the chance to check out two hotels: Hotel Sorella and the Hotel Alessandra. Both hotels were gorgeous, conveniently located and unique in their own way. I've shared information on to help you find the one that best meets your needs!
Hotel Sorella
If you are looking for a stunning pool and a hotel outside of Downtown, Hotel Sorella at CityCentre is a cute boutique hotel with a lot to offer! The pool was by far my favorite with a resort style feel. During our stay there was always an open cabana for our use! Want to see more? Head here to read all about my stay at Hotel Sorella.
I loved the purple accents in the room and the freedom to move around with how spacious the suites were!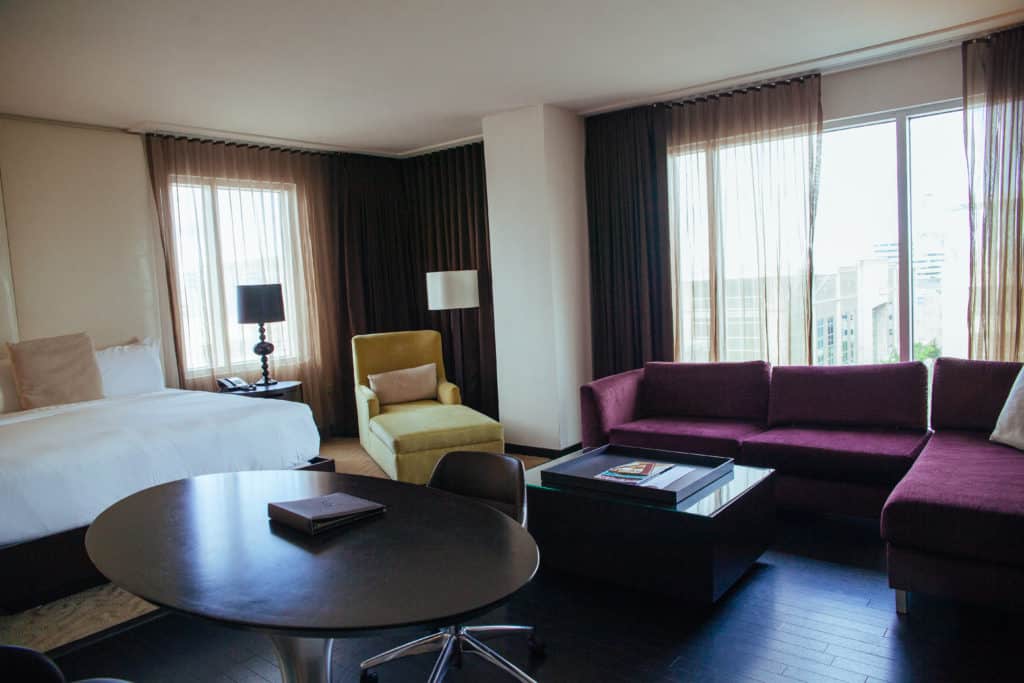 Every morning it was so nice to wake up to a fresh breakfast in their downstairs lobby. If you are someone with kids or just like to have your morning meal with no hassle, the complimentary breakfast at Hotel Sorella was perfect. You can book your stay here.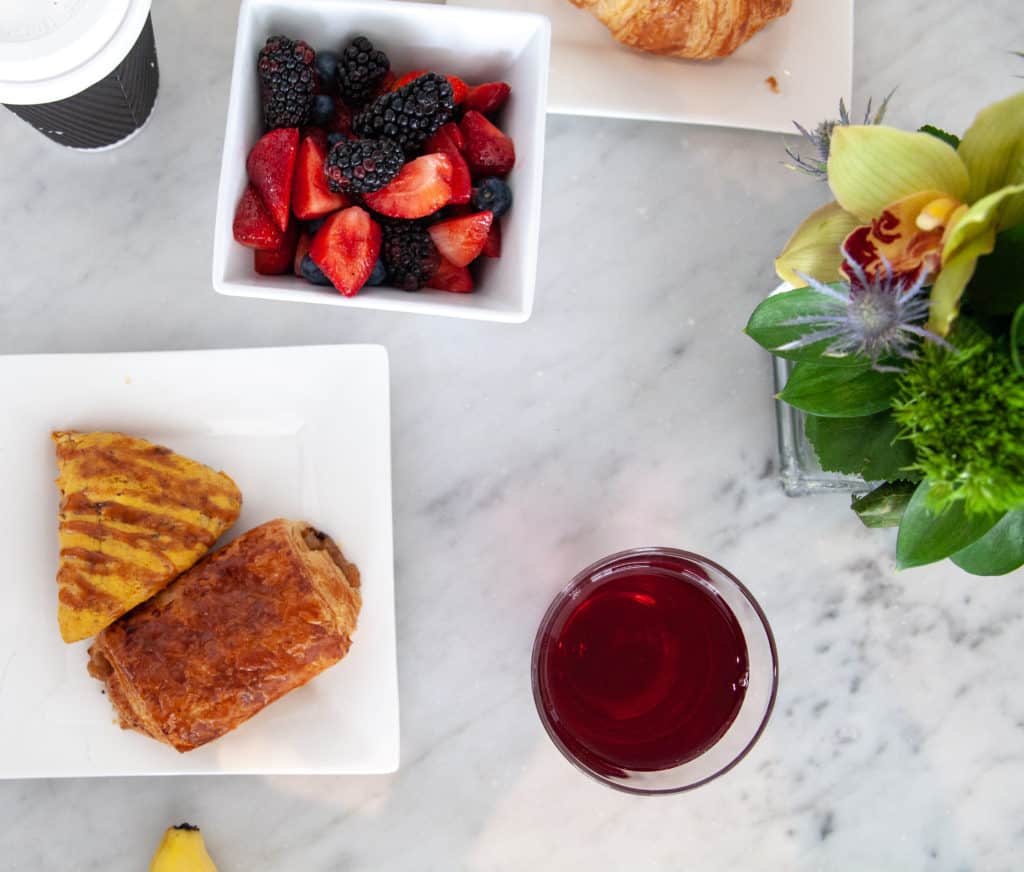 Hotel Alessandra
Hotel Alessandra makes for a great luxury destination in downtown Houston. The room was unforgettable. The bathroom was separated by a retractable mirror that led to a sizable tub for lounging in! The hotel overall reminded me of European style hotels and come with Nespresso coffee (always a check in my book).
Want to get fancy? Hotel Allesandra will drive you downtown in a Masaretti. Take date night to the next level with this service.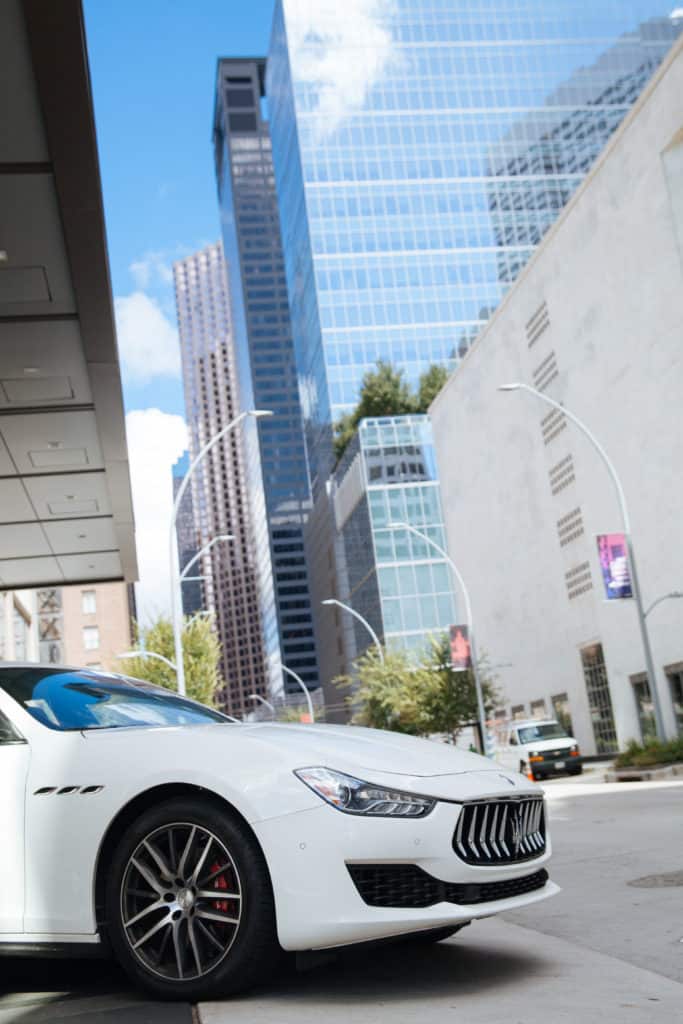 Of course I can't share everything about this hotel in one post so you can go here to read all about my stay at Hotel Alessandra.
You can book your stay to Hotel Alessandra here.
Top Things to Do in Houston: Final Thoughts
Houston was so much fun! My favorite part was definitely all of the funky and multi-cultural activities we got to indulge in! Houston also has so many unique international festivals because of how diverse their population is!
I hope you enjoyed my article on the top things to do in Houston. If you want to follow along on my Texas Travel Journey, I would love if you would consider giving me a follow on Instagram.
Are you looking for some other fun Texas travel suggestions? May I suggest: