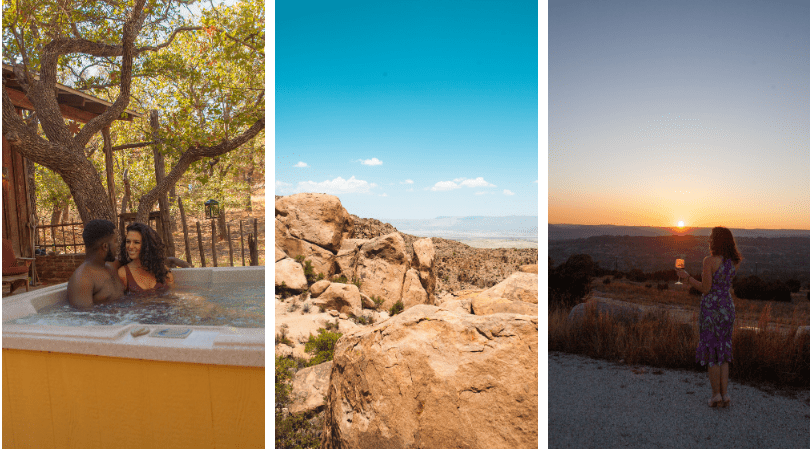 In winter, some people tend to take a break from traveling around Texas. However, winter vacation is one of the best times to travel in Texas because you don't have to wait in line as long, hotels and attractions are cheaper, and you don't have to worry about things being sold out as often. We compiled a list of the best Texas towns to visit in the winter based on the places with best climate, areas with a lot of indoor activities, and other towns that just stand out in the winter. I always hate missing out on the wildflowers in the Spring and all the greenery, so we found towns in Texas where that's not a major reason for going, so that you get to visit as many towns in Texas for some great winter vacations in a year as you'd like.
McAllen
Want to escape the extreme cold. McAllen is one of the warmest Texas towns to visit in winter and some days it even feels a little like Summer. During the cooler days of winter, start your days with coffee at one of the many cute coffee shops in McAllen. Spend the day indoors at the International Museum of Art and Science or shopping downtown. Warm up with some night life in McAllen! Jump in a giant ball pit and have some drinks at the Electric Garden. Dance it up at Brujeria Discotheque with great music and lights and a two-story dance floor.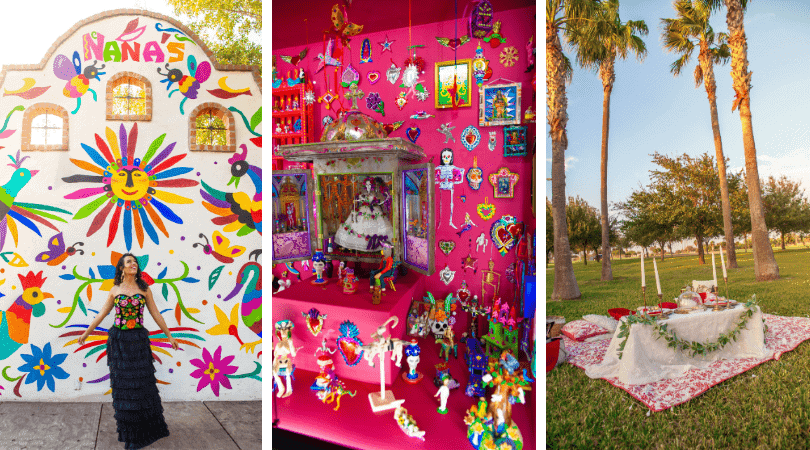 El Paso
El Paso is a great place to visit in Texas in the winter if you like to hike and be outdoors without freezing temperatures. Check out Franklin Mountains State Park or hike up to the Jesus Statue at Cristo Rey. Even if it's a little chilly, you'll warm up with a good hike and enjoy the beauty of nature. If you want to take it inside, there are several fun museums like the El Paso Art Museum which has some great exhibits. Wine warms the soul, and you'll find several local wineries such as La Vina Winery, Sombra Antigua, Sunland Winery, and Zin Valle Vineyards.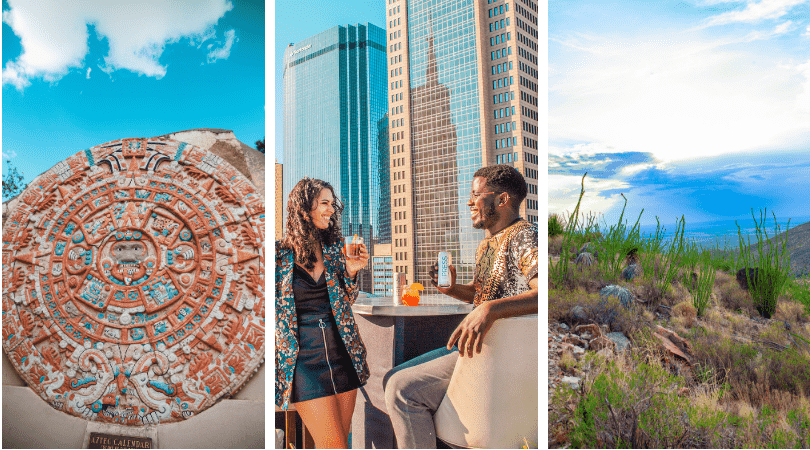 Fredericksburg
Speaking of wineries, Fredericksburg has some of the best wineries, and winter is a great time to go because the crowds will be smaller. If you want to learn more about the wine and get more wine education, because there are less crowds, you're likely to have more time with the sommeliers and wine experts who can teach you, which you wouldn't really get in the busy seasons. Keep the Christmas spirit going with a stop at The Fredericksburg Christmas Store which is open year-round. Enchanted Rock is a favorite hiking spot and will feel much better during the winter than summer months. Step inside the National Museum of the Pacific War for an educational and fascinating trip back in history. In the evenings, warm up with some fun food and drinks at some of the local Fredericksburg bars.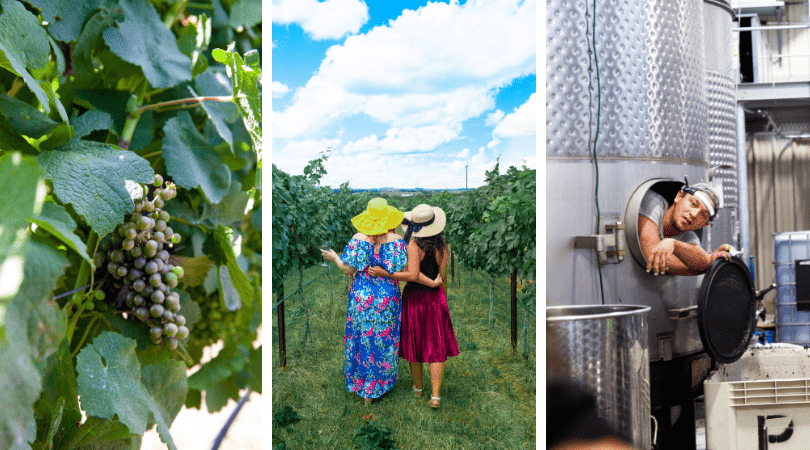 Big Bend
Big Bend is a great place to hike in the winter. The weather is much more bearable during the cooler months. Grape Vine Mills is a great hike where you'll see Balanced Rock. Hike to Hot Springs and enjoy the naturally warm waters. Right next to Big Bend is Terlingua, considered a ghost town, with a lot of unique art to be seen as you drive around, and also an art gallery and a theater. Keeping your belly warm with a lot of great food options is easy in Terlingua too!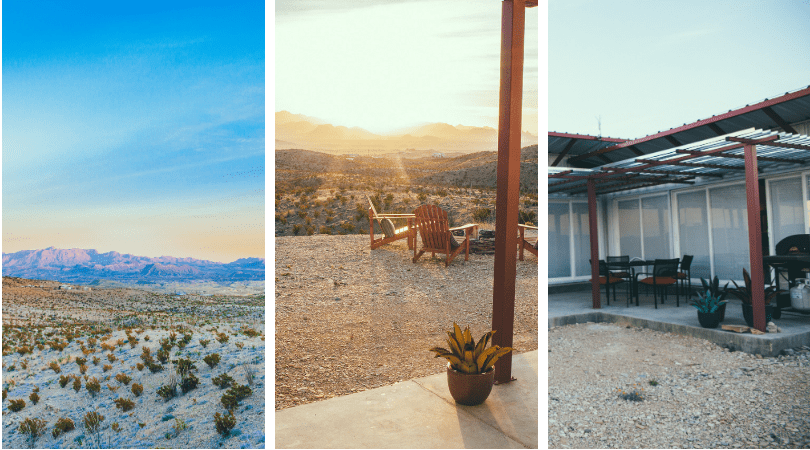 Brownwood
For a fun winter stay in Texas, spend a few nights in a cabin at the Star of Texas Bed and Breakfast in Brownwood where you can warm up in the hot tub. In the morning, grab coffee and tacos at Common Grounds Coffeehouse. Hang out at the Pioneer Tap House where you can enjoy a board game, beer, wine, paninis and flatbreads. Catch a show at the 1920s theatre. It's a cozy little town for a winter weekend getaway.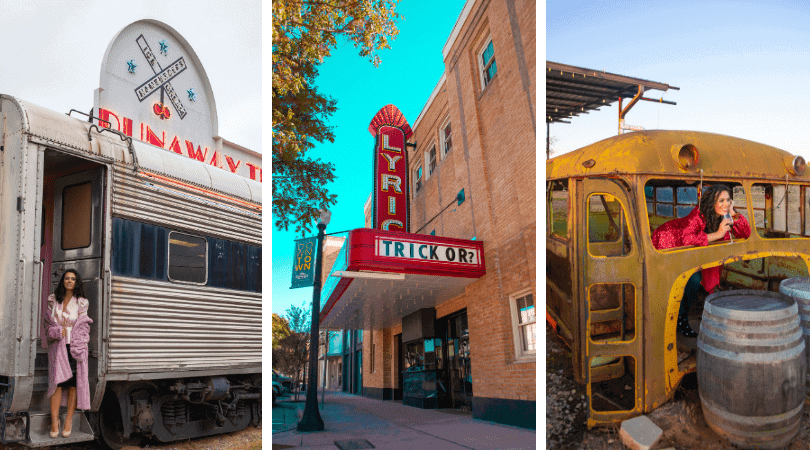 Cleburne
In the Northern parts of Texas, like Cleburne (near Dallas), there are many things to do indoors to get out of the chill. One really unique and fun thing is catching a show at a rotating stage theater with some really great talent. Take a stroll through history at one of the many museums such as the Cleburne Railroad Museum and Layland Museum with Texas history. Start dreaming about the warmer months as you create your own succulent to take home. Warm up at the Johnson County Distillery where you can try some of their whiskey, and maybe even catch some live music. Or join in the music at a karaoke bar. Be sure to drive around town and see how many of the fun murals you can find. You'll find plenty of fun things to do while staying inside where it's warm.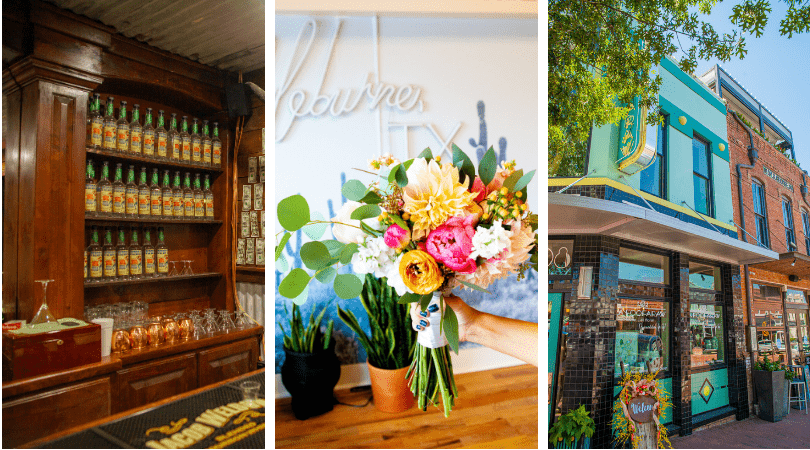 Dublin
Dublin is a small Texas town with lots of charm even in the winter – and some fun things to do indoors on a cold winter day. You're in Texas, so it makes sense to visit the Rodeo Heritage Museum. Stroll through the cute and unique shops downtown such as Things Celtic where they have Irish and Scottish fun finds (you are in Dublin, after all). Warm up with wine and a cheese board at Lucky Vine Vineyards and grab a cup of coffee and a snack at Cozy House Cafe. It's just a nice, laid-back way to spend a day or two staying warm.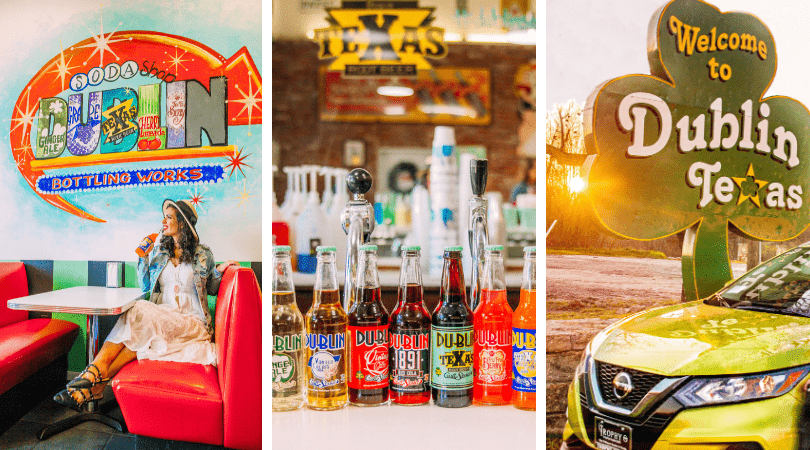 Frisco
Frisco has so many fun things you can do to pass the wintery days in Texas with so many great indoor activities. Learn a new hobby, whether it's ballroom dancing, woodworking, crafting or painting! Go ice skating at the Dallas Star Center. It might be cold indoors, but you'll warm up racing around the ice rink and get into that winter spirit. After your ice-capades, give your body some warm love with a visit to a salt room or with a massage. In the evening, check out a show at the Black Box Theatre, or have fun with friends playing games at Nerdvana. Also, if you're into games, be sure to stop by the National Video Game Museum.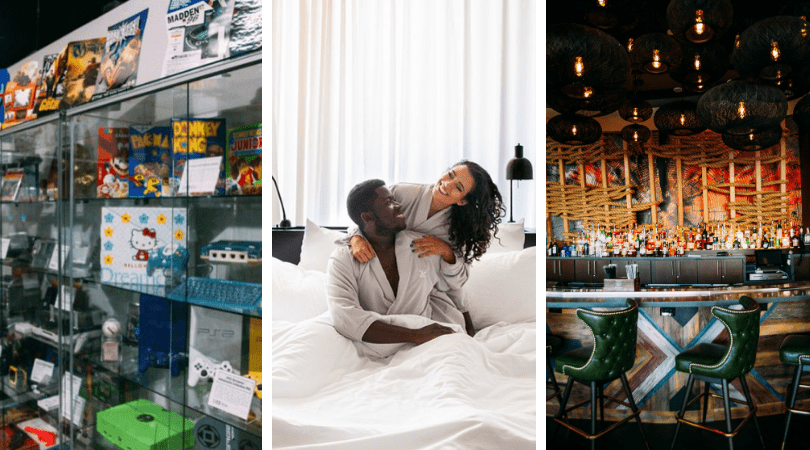 Galveston
While the beach may be a little cool, Galveston is still a great spot for a winter trip. Go where nature is brought indoors at Moody Garden Pyramids. You can spend all day with a stroll through the different pyramids and exhibits, enjoy their interactive activities and theatres, grab food at one of their eateries, and even play a game of golf on a milder winter day. Make memories, learn skills and take home your creations with a painting or cooking class. There are some great tours of museums, mansions and art galleries, along with plenty of shopping. For a nice warm meal, there's no shortage of great food finds, whether you're looking for Tex-Mex, Seafood, Spanish food and more! Also, since winter is an "off season" in Galveston, crowds are smaller and some activity prices are lower, so it's a great time to go.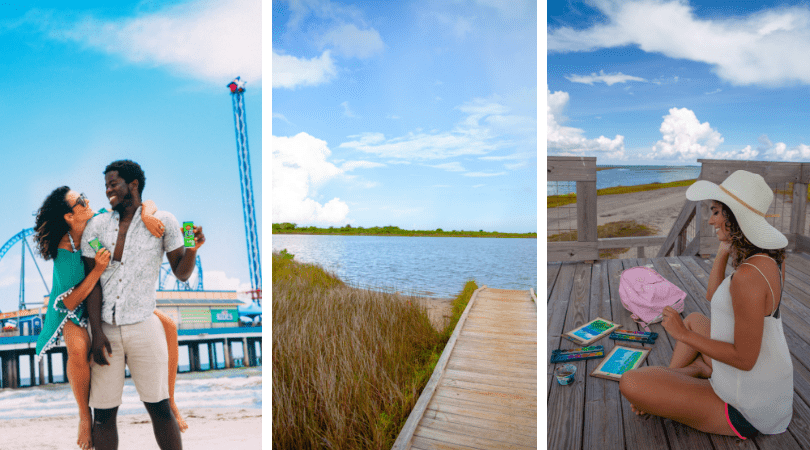 Houston
You can tour the world, all indoors, with a winter trip to Houston. Explore outer space at the Houston Space Center. Or take a trip to Asia-inspired Chinatown and visit temples and the Hong Kong Mall. Warm up with some cultural dinner delights with Asian, African, European, or tastes from all over the globe. You can also learn about other parts of the world at the many museums and galleries around Houston.
McKinney
Laugh, play, drink and be merry in McKinney. Catch a show at a comedy or improv show and laugh the night away. Hang out at the arcade where you can play classic or more modern games, including pinball. Find a place for some yummy drinks, whether you prefer wine, coffee, boozy shakes, or afternoon tea. Better yet, try them all! Stay at a cozy bed and breakfast where you can cuddle up and relax after a day of checking out the cute downtown shops.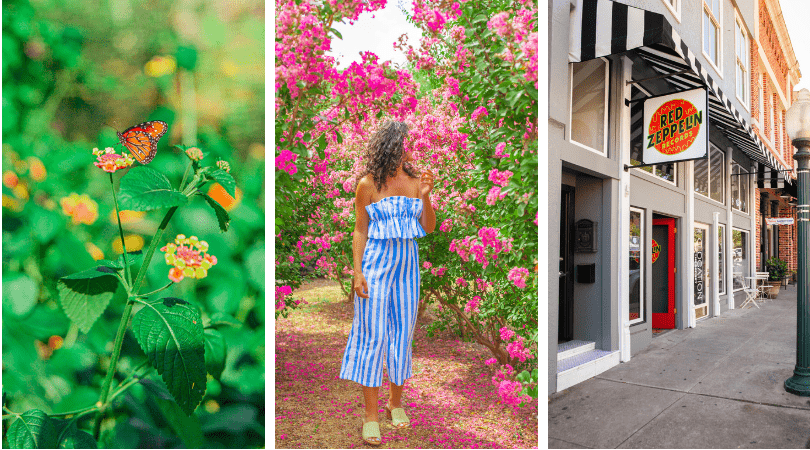 Clearly there is no shortage of great getaways in Texas during the winter. We love to try to take as many weekend trips as possible without letting the cold affect us too much.