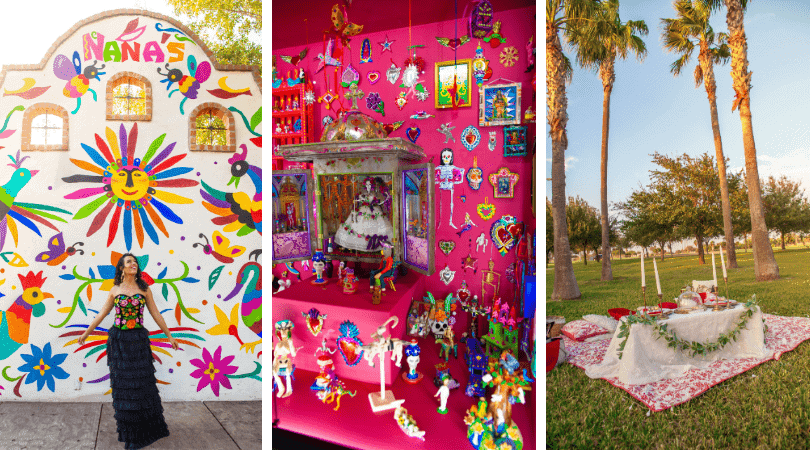 McAllen TX, located in South Texas, is a city full of vibrant colors, Mexican influence, some of the best festivals in Texas, and more than enough to keep you busy for a weekend or even a whole week. Get ready for your belly to be full of good food, but also take time to take in all of McAllen's natural beauty, art galleries, science museums, and other must-visit attractions. Keep reading to see all of the best things to do in McAllen TX.
Watch our full McAllen Texas vlog:
Ride a Swan at the Convention Center
The McAllen Convention Center regularly has fun things going on and is a regular gathering spot for locals. On the weekends you can ride the swan pedal boats in their large fountain. When we went there, we were lucky to see that they brought in boats from Xochimilco for us to ride in so you never know what you'll end up seeing!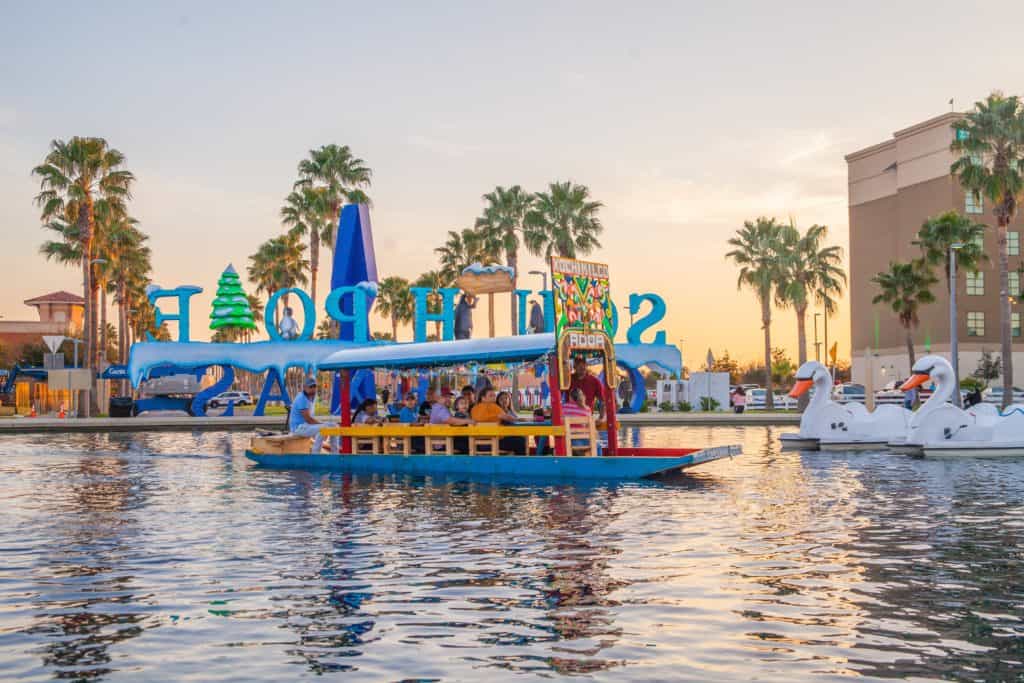 Enjoy Time on the Water at Firemen's Park
Town Lake at Fireman's Park is a perfect spot for fishing, bird watching, or enjoying a scenic picnic. This area has pedal boats, kayaks, and stand-up paddleboards available plus a playground for the kids and plenty of hiking and nature trails. There are even bikes you can rent to ride around the park. 
 The McAllen Nature Center, with its lush greenery and diverse wildlife, presents an ideal setting for hikers and nature photographers. It has over 200 species of birds plus 80 different types of butterflies. You might even see coyotes, foxes, raccoons, and other wildlife. Birding enthusiasts will love spending all their time here to see different bird species. 
More Outdoor Activities in McAllen
Palm View Park is another fantastic park with plenty of activities. It's a great place to stay cool with their splash pad and they even have a free park gym. In general you'll want to check out the McAllen Parks website because the city of Mcallen is always hosting unique events and outdoor activities such as canvas & coffee, bingo, movie nights, sports competitions, and more.
Not far away lies Zinnia Park, a beloved neighborhood park known for its tranquil ambiance. Zinnia Park offers numerous walking trails, shaded picnic tables, and a community center that hosts various activities throughout the year. The splash pad here is another spot where kids love to visit as it's the perfect place to stay cool in the Summer months. 
Expect that as you plan your Summer vacation you can experience a new park with a spray ground, with water jets, a bike trail, and plenty of fun things to keep kids entertained.
Go on a Romantic Picnic
Charming Picnics is a popup picnic company that helps you create a customizable and romantic picnic. You can choose a spot where they set up with one of their numerous picnic decorations including tents and elegant spreads or they can recommend the perfect spot to make the mood.
See Quinta Mazatlan
Quinta Mazatlan is an old Spanish mansion and one of the top birding areas with over 500 different species of birds recorded here. In general, the gardens are beautiful to walk through, and during their open hours you can go inside and see some of the beautiful artwork.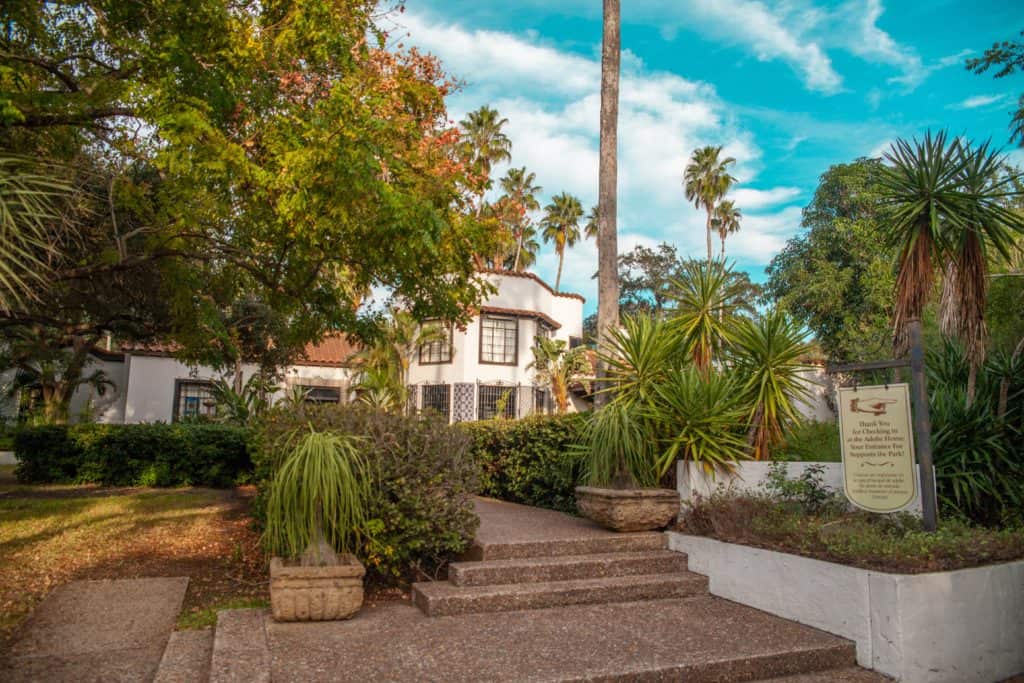 McAllen Nightlife: Dance the Night Away
If you're looking for some great nightlife, McAllen is the spot! 17th Street is full of some of the most fun bars, and if you're into Spanish music, you are going to find a lot here. A lot of the clubs resemble European clubs and there's something for everyone, whether you're looking for somewhere to chill, somewhere to dance, or even somewhere to jump in a ball pit! You can read all about the McAllen nightlife here.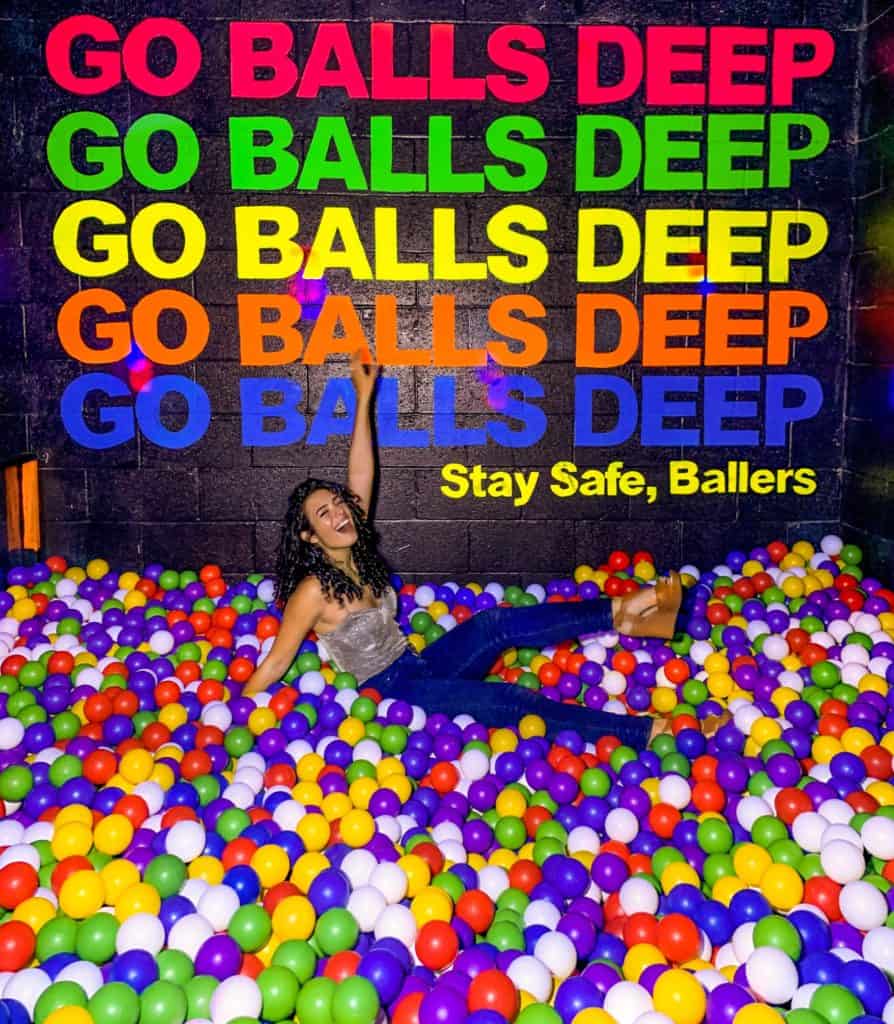 Murals in McAllen: Do it for the 'Gram
McAllen has some great murals in an area called #muralson17th. It's a little hard to find so make sure to save these instructions for later. To find the Murals on 17th in McAllen look for the alley between Brujeria Nightclub and Mezzanine on 17th. You'll have pictures for your gram for a week!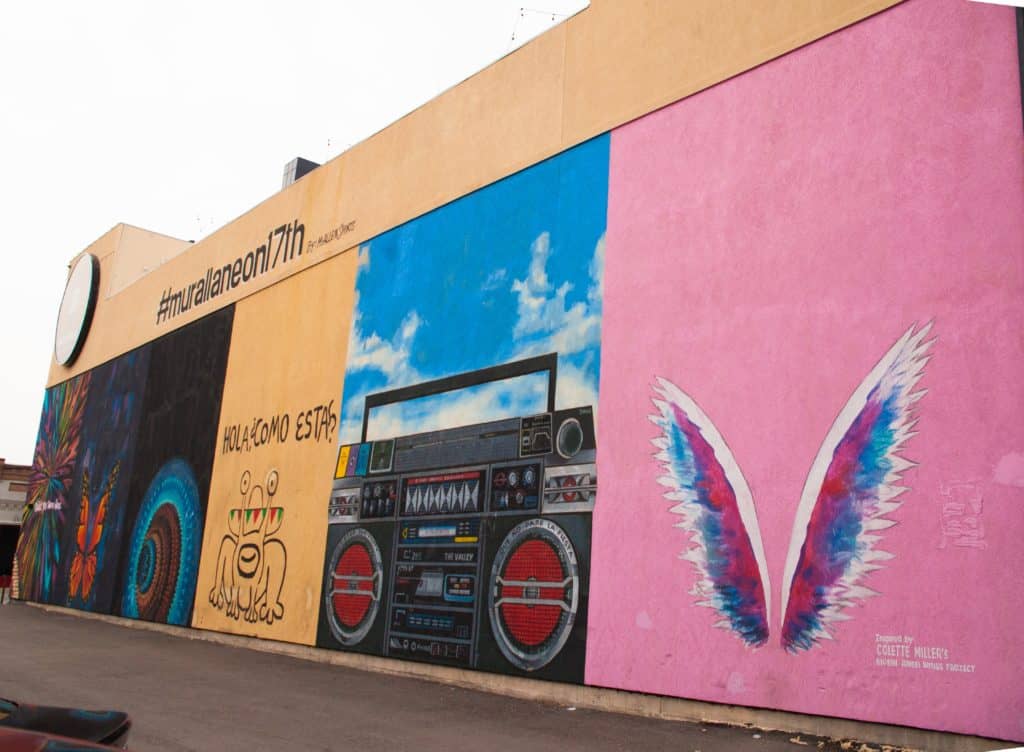 Santa Ana Wildlife Refuge: Climb High Above the Trees
Just a little outside of McAllen is the Santa Ana Wildlife Refuge. There are plenty of routes for hiking and enjoying nature with all kinds of animals to see. They have observation decks and even a hanging bridge that sit right above the trees for views all around!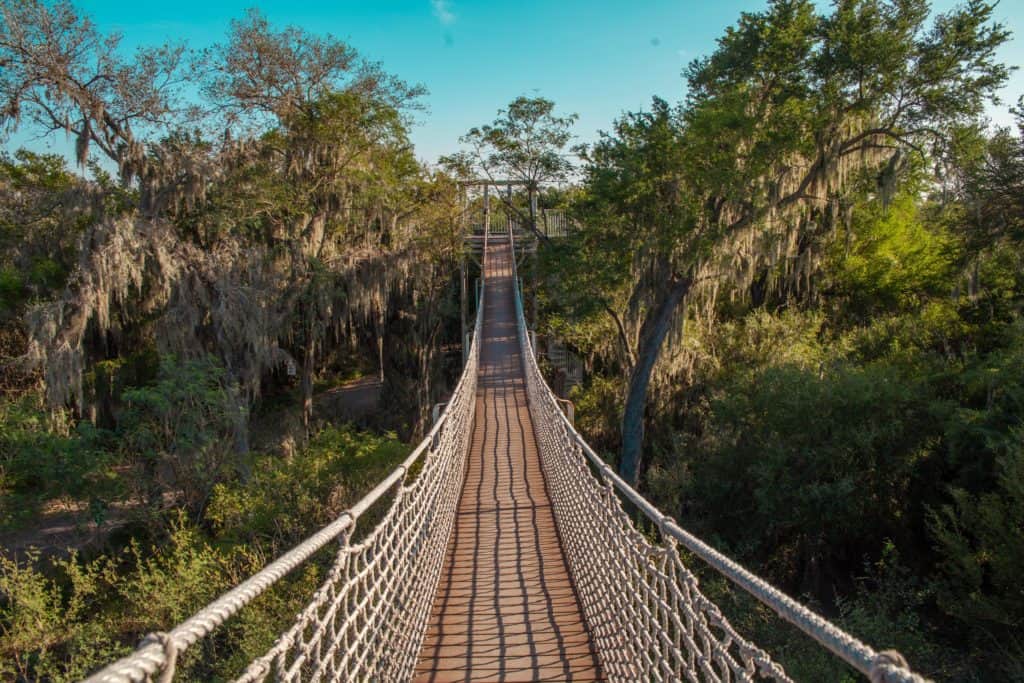 Discover the McAllen Culinary Scene
With so much Mexican influence, you know you're going to get some good and authentic food! However, even with all of the good Mexican food, you might be surprised at how much of an incredible culinary scene McAllen has that goes beyond just Mexican flavors (although some still incorporate it like one of the restaurants, I like to call French-Mex). Do your tastebuds a favor and make sure to check out some of the best restaurants in McAllen.
Visit the International Museum of Art and Science
IMAS or the International Museum of Art and Science is your one-stop shop. The science section does an incredible job of making learning fun with so many interactive exhibits, a 3D globe movie screen, and a planetarium that you can sit inside of. At the International Museum of Art & Science you can really take part of keeping young ones engaged in educational programs.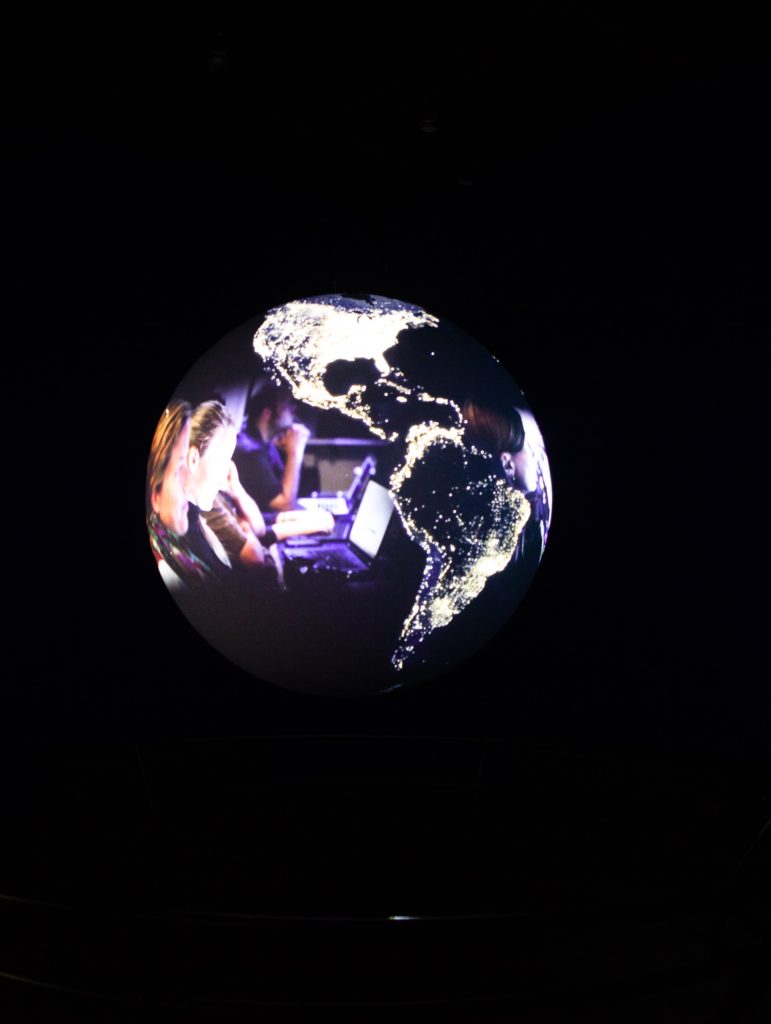 The art exhibit has a lot of cool hands-on activities such as making paper, animal sculptures, paint, and more. The Mexican and Latin American folk art exhibit is always there, but they regularly rotate out pieces to keep it new and exciting. They also have regular traveling exhibits that come to visit so you never know what you'll see when you come to visit.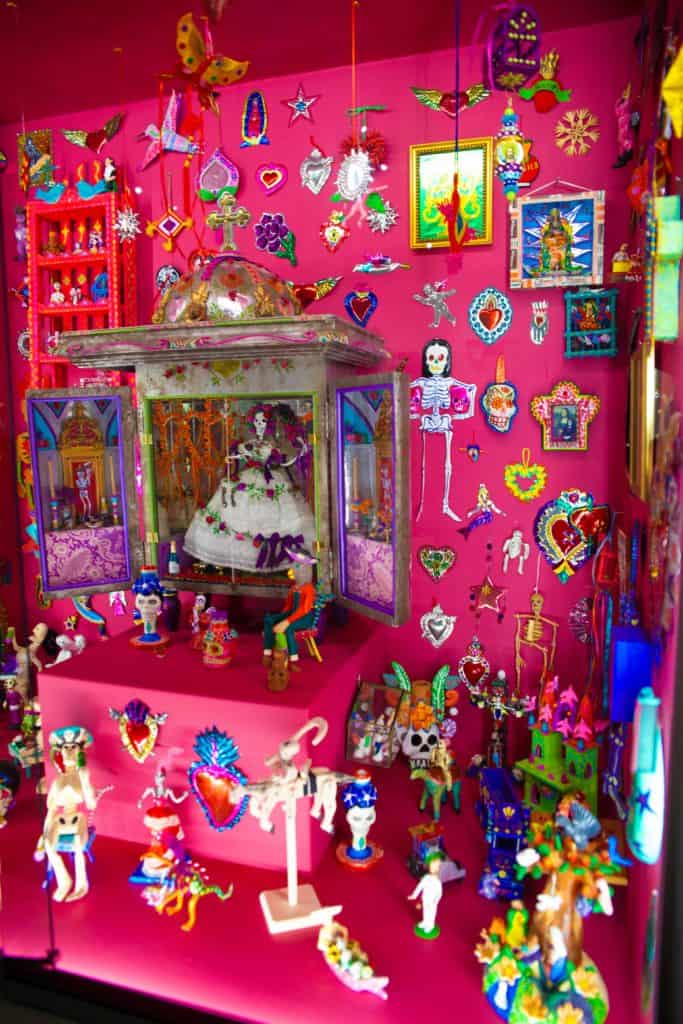 Try All the Different Coffee Shops
There are so many cute and cool coffee shops in McAllen for those who are into the craft of coffee or even just the prettiest, most Instagrammable drink. From beet lattes, iced coffee served in beakers, horchata coffee, and more, there are so many great coffee shops to try in McAllen.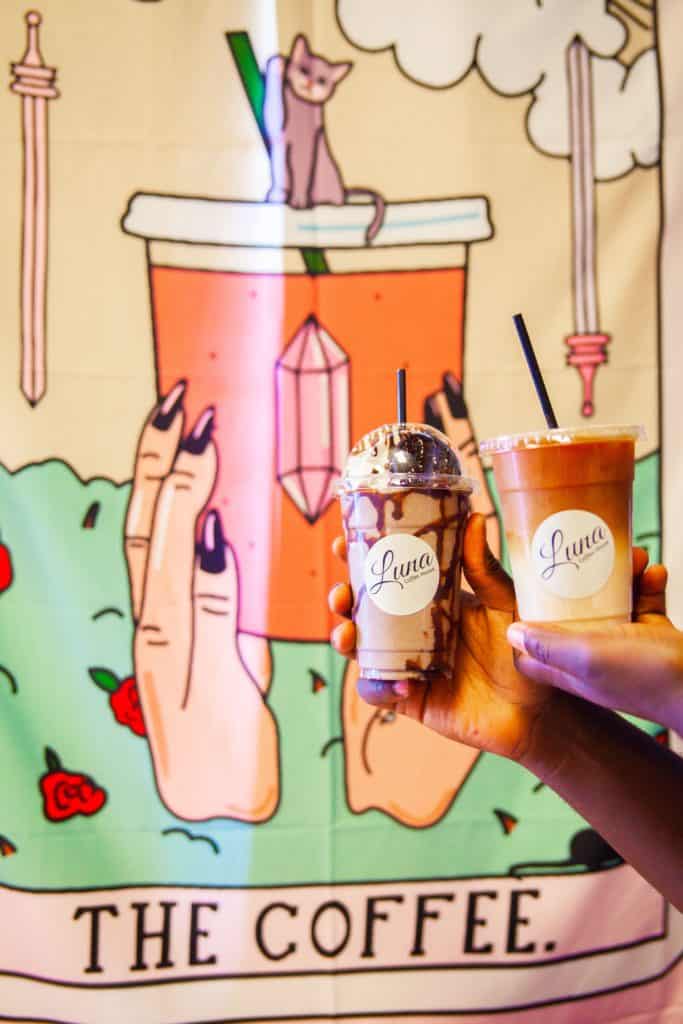 Check out Downtown McAllen
It's fun to wander around Downtown McAllen. There are plenty of fun shops selling all kinds of goods, fashions, and formal dresses at affordable prices. You can spend hours wandering around all of the different spots. Here are some of my must-stop shops.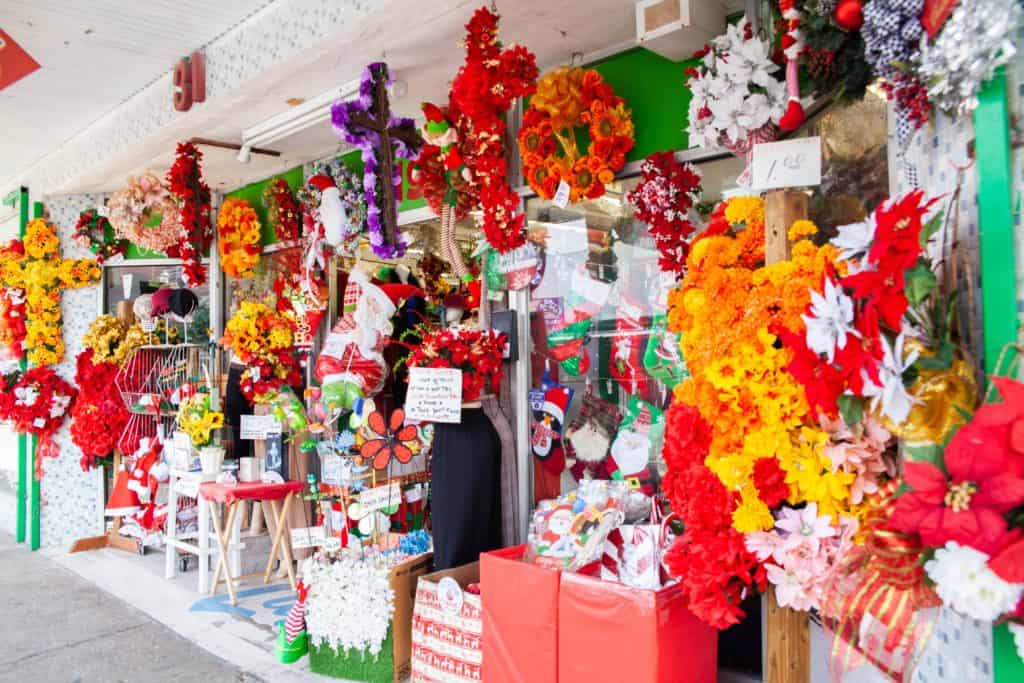 Agatha Fashion
Agatha has so many cute items in store. I loved all of the colorful pieces and even going out of my comfort zone for some things I wouldn't have considered before. They also have some great accessories like bold earrings and beautiful hair pieces.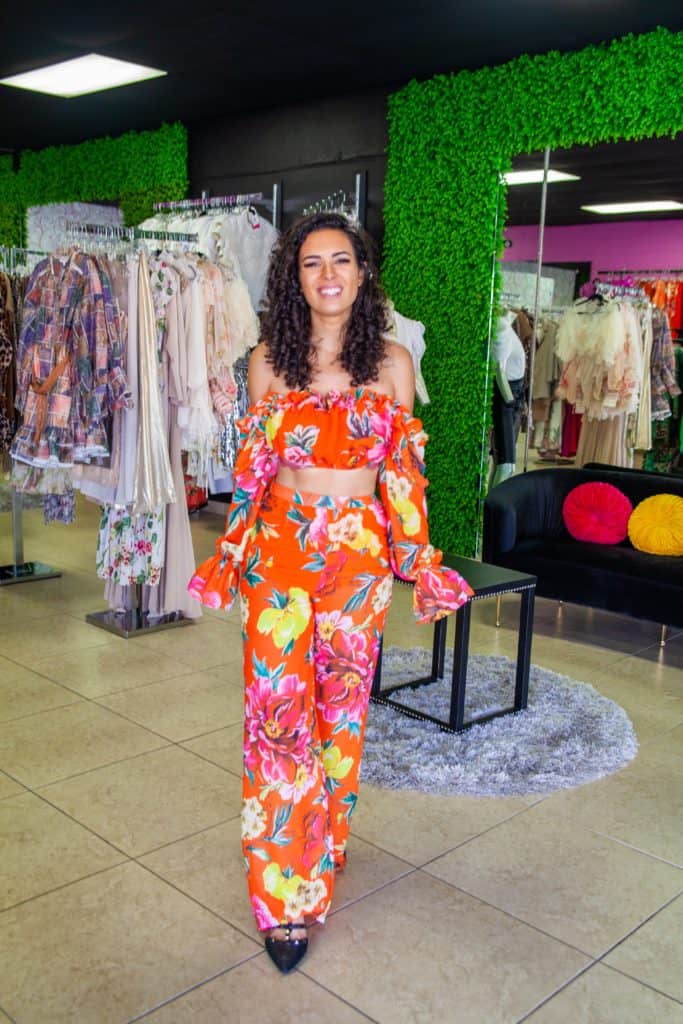 Millys
If you're looking for some great shoes on a budget, Millys sells almost all of their shoes for less than $13 including heels, flats, and sandals. I could easily go other places and buy these shoes for $40-$100 and I found so many great shoes that I get compliments all the time and no one knows how cheap they are!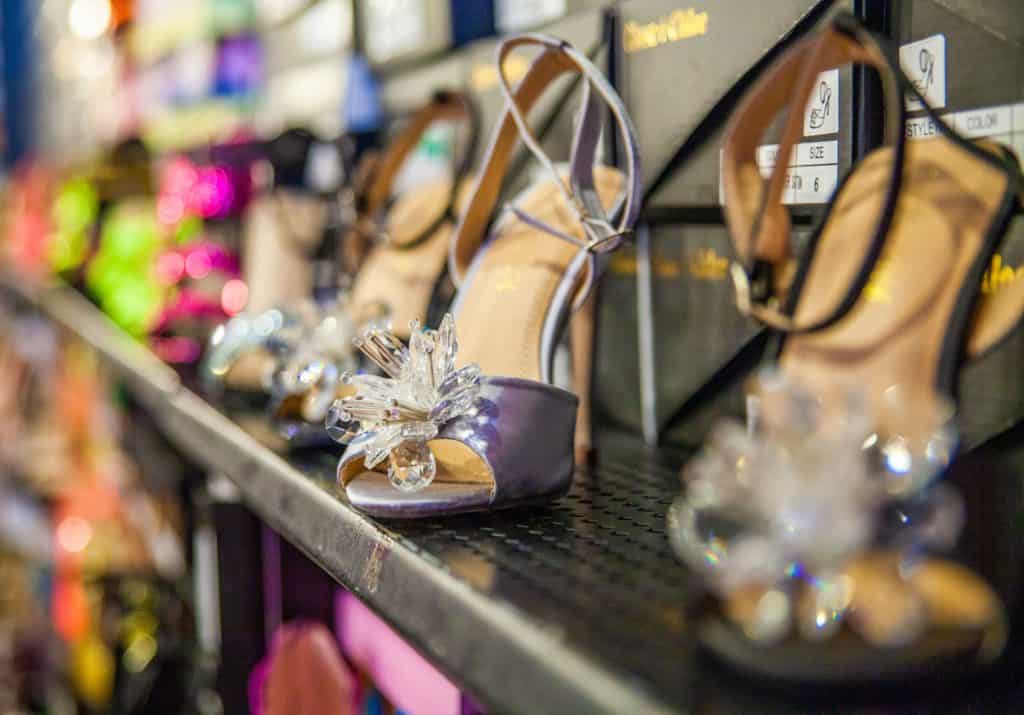 Fiusha
For all things sparkly, glitz, and glam, Fiusha is a great place to amp up your wardrobe when you really want to impress.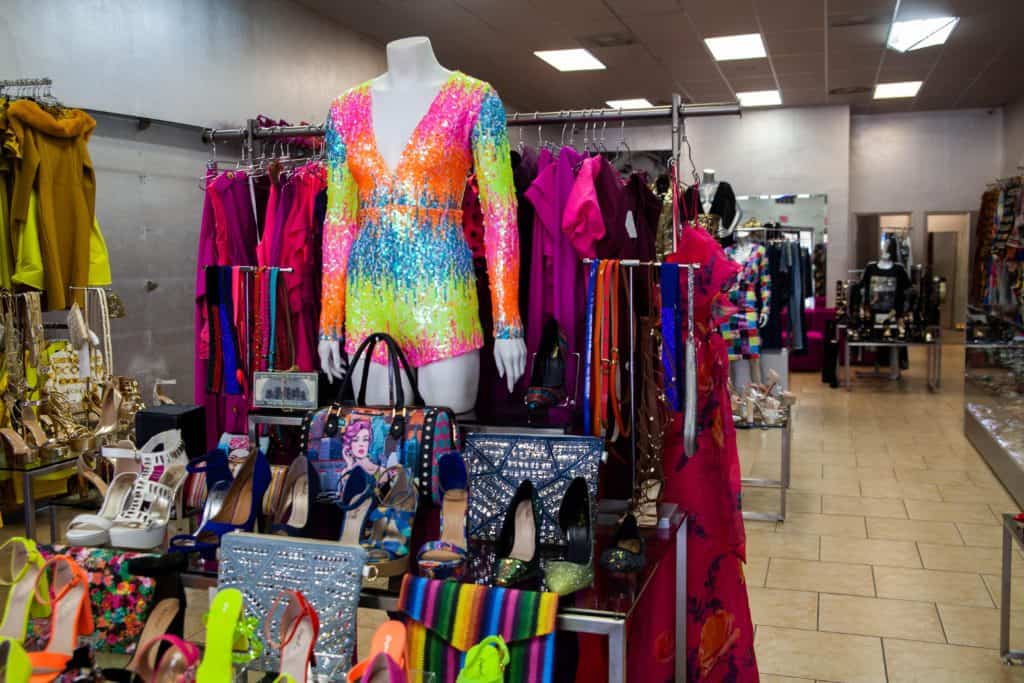 Listen to a Mariachi Band
Nanas Taqueria is a great place to go to feel like you're in Mexico with the architecture and art. While they have some great food you have to try, make sure to come at night for live music. On Thursdays they have a mariachi band, and on Friday they have Norteno. Make sure to reserve a table because they get packed. There's also a gift shop you'll want to check out with all sorts of beautiful Mexican handmade goods.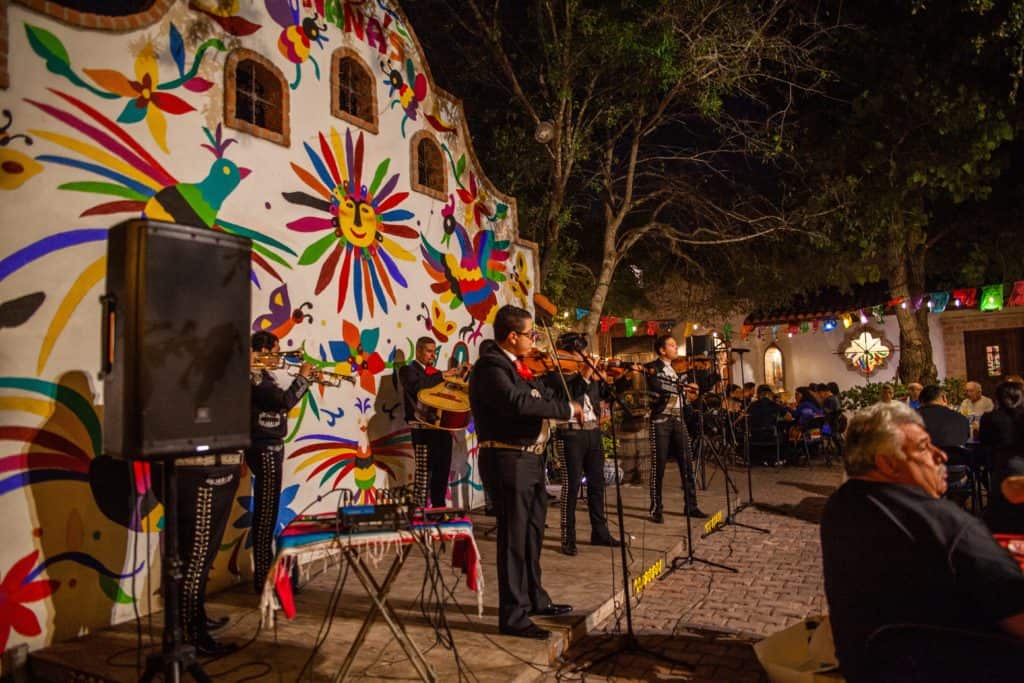 See the Top Artists in an Intimate Venue
The Landmark is a Miami-styled tropical club in the middle of McAllen. You feel like you've crossed multiple states as soon as you walk in. Most nights it's a place to hang out with friends and order a top-notch cocktail and food from the food trucks. However, on certain nights this venue also holds some of the best concerts. Having been in the industry for years, the owners are able to bring in artists who are passing through on their way to large concert venues where they'll play for 10,000s of people and convince them to perform for 800 here in their intimate venue. Not only that, but the owners are incredible at finding up and coming artists usually just months before they become so big that everyone is talking about them. Make sure to check their Instagram page to see what's going on, because they have concerts so regularly and they're always a hit!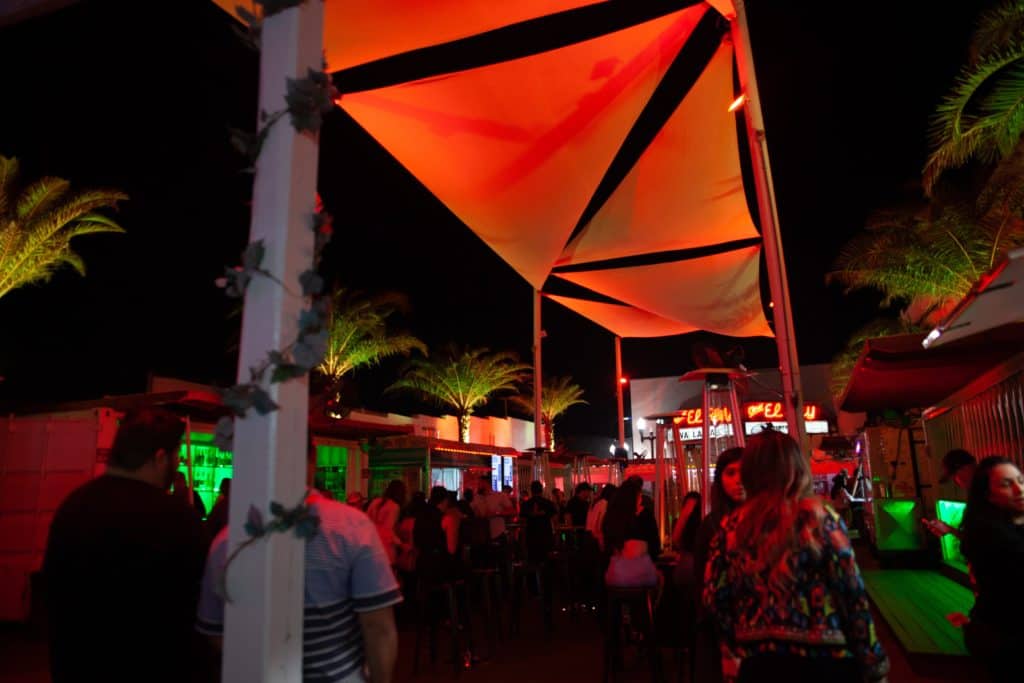 Make Friends with Teacup Pigs
During the Fall and Winter months, Maddie's Pumpkin Patch opens up for fun family photos, hayrides, and great activities. They do a fall pumpkin patch, Christmas Winter Wonderland, and February Valentine's theme. One thing I loved were the cute teacup pigs running around!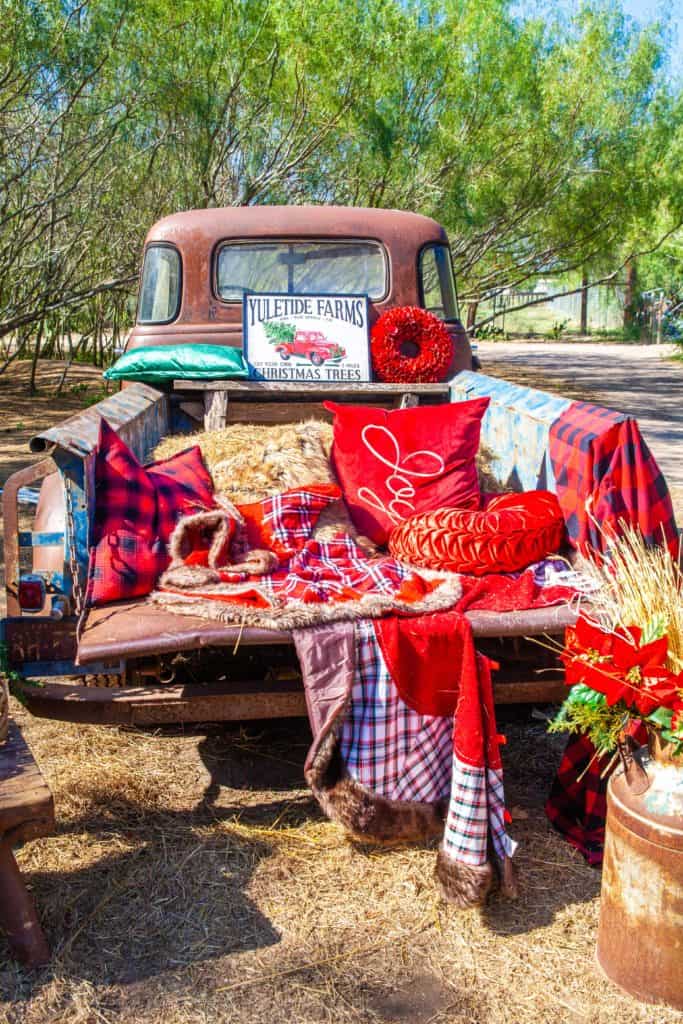 Unwind at the Spa
Sitting in a car or plane for hours is no fun, and there's nothing like starting a good vacation with a nice spa. Spa La Posada has something for everyone. Their team is so talented and did a phenomenal job of making me feel comfortable. Whenever visiting a spa on vacation, I'm looking for a place that will help work out the tension in my back while also providing relaxation, and the masseuse knew exactly how to provide that perfect balance. They have some great massage options and you can even opt to add in some CBD oil for extra relaxation.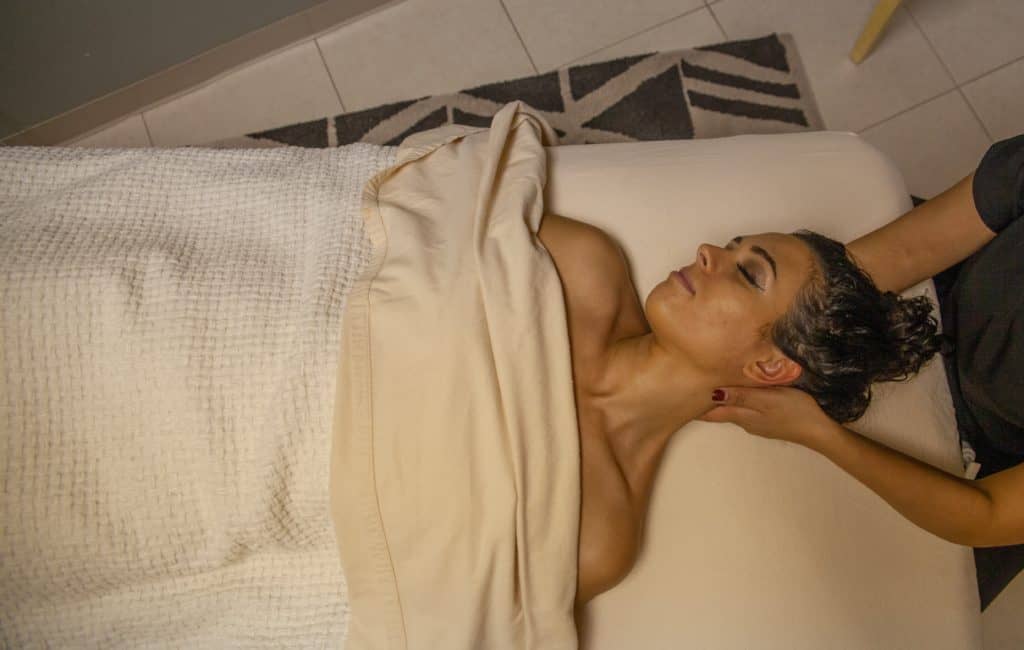 After a wonderful massage, I headed over for a mani-pedi while enjoying a nice warm cup of tea.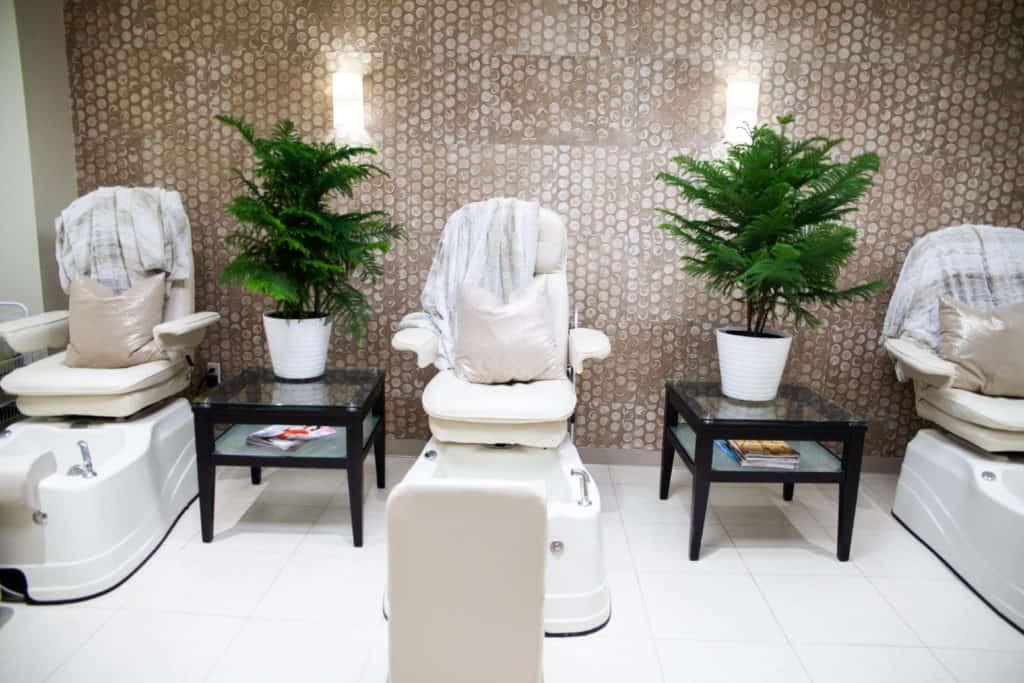 This spa really does have everything. You can spend a whole day getting relaxed and pampered and then get glammed up at their hair and makeup salon. They are a deva cut certified salon which is important for my curly girls and even has a barbershop for the men.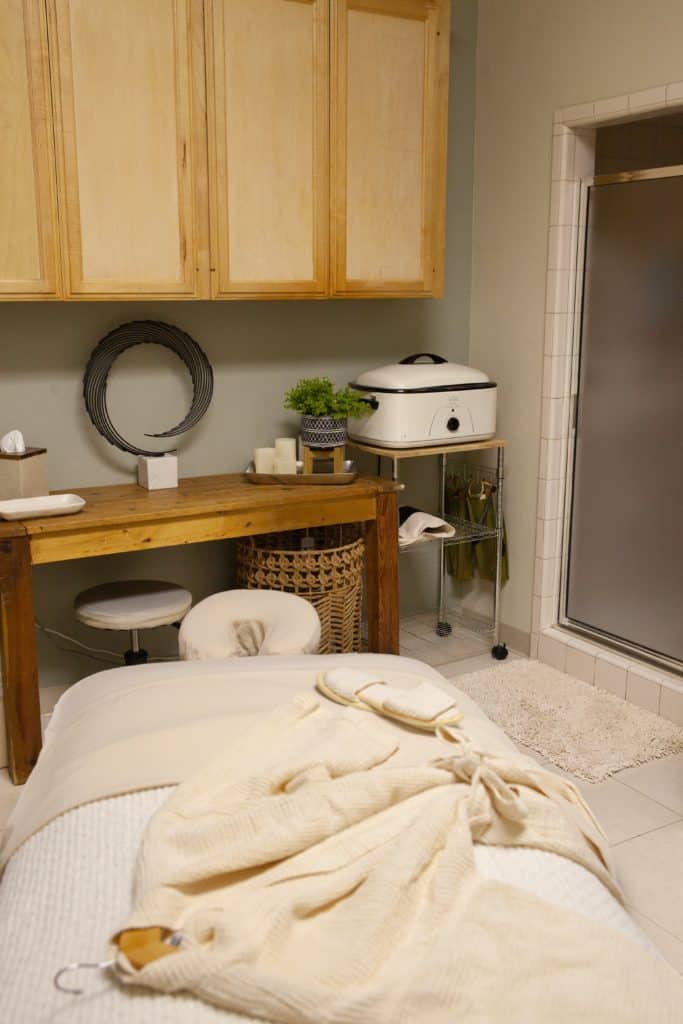 After all that pampering, I spent some time walking around their boutique, Leona Styles, which had a little bit of everything including fun party dresses, elegant jumpsuits, and casual cute wear perfect for the weekend.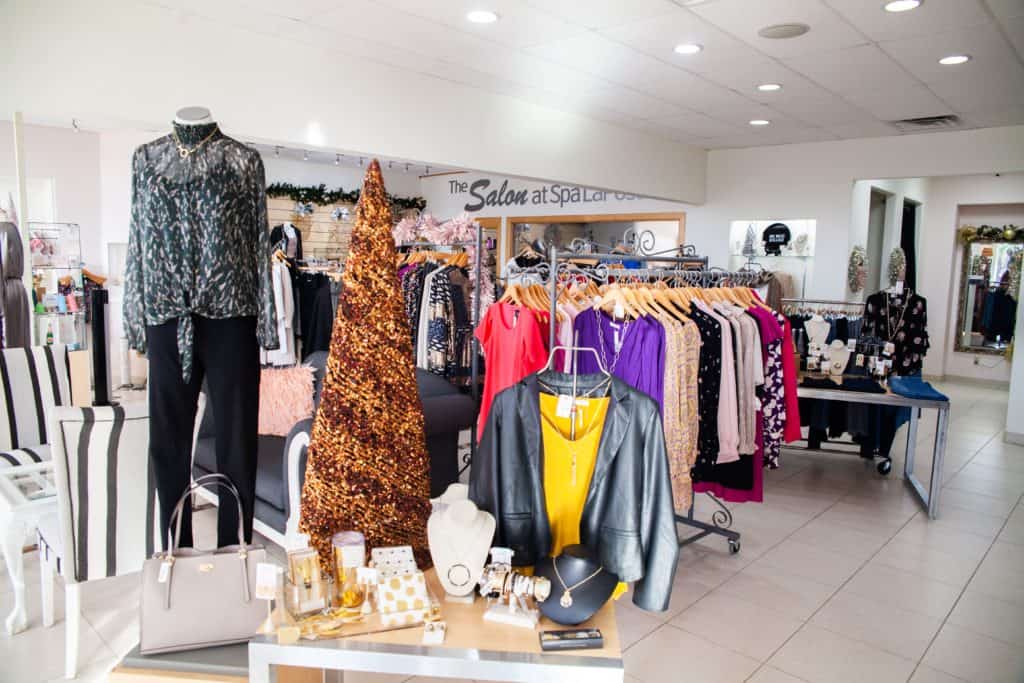 Take a Trip Over to Nuevo Progreso
Nuevo Progreso is a Mexican border town that makes for a fun day trip! We ordered pina coladas and then walked around the streets eating tacos, elotes, sweet gorditas, and more. There was plenty of shopping and even some dancing! Read all about all of the fun things to do in Nuevo Progreso.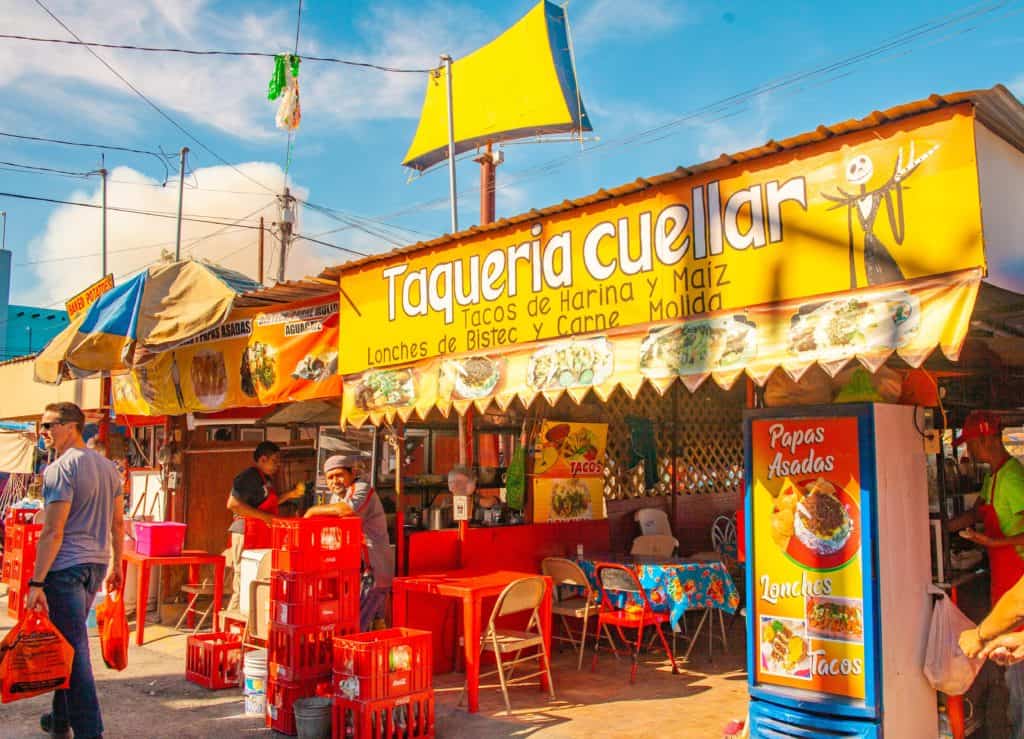 Visit a Tropical Oasis
If you're looking for a place to stay in McAllen, TX check out Casa De Palmas which looks like a Spanish tropical resort. The hotel is absolutely stunning with the fountains and hanging trees. Plus, they are located close to everything and provide a free shuttle for your use! You can read all about our experience at Casa De Palmas.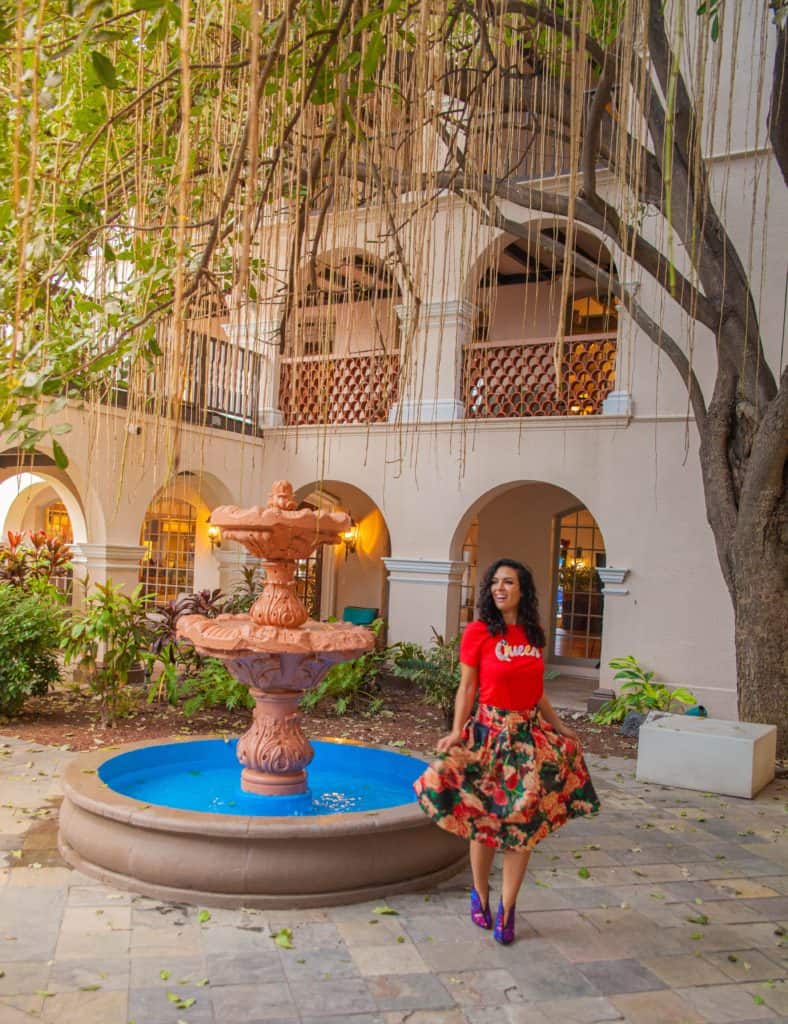 More Top Things to do in McAllen
The McAllen Performing Arts Center serves as a beacon of culture and fine arts in the city. This state-of-the-art facility hosts a variety of performances, ranging from Broadway shows to concerts and ballets. With its stunning architecture and acoustics, it's a must-visit for any arts enthusiast.
La Plaza Mall, a premier shopping destination in McAllen, offers an impressive selection of high-end and mainstream retailers. The mall is home to over 150 specialty retailers and eateries, ensuring an unparalleled shopping experience. It's not just a shopping mall, but a hub of entertainment with its numerous events and activities organized throughout the year.
McAllen Heritage Center stands as a testament to the rich history and heritage of the city. Visitors can immerse themselves in the past through the center's various exhibits showcasing the city's evolution. From Native American times to the railroad era and beyond, the center offers a fascinating journey through time as they learn the history of McAllen.
McAllen Convention Center is a state-of-the-art facility designed to host a variety of events, including conventions, trade shows, and corporate meetings. With its beautiful outdoor oval park and vast exhibition space, the Convention Center serves as a key component of McAllen's cultural and commercial landscape.
Check out the Incredible Festivals & Events
McAllen easily has some of the best events and festivals going on. There's something going on just about every weekend so make sure to check out their events before planning your trip in case you see something exciting!
MXLAN is a 5-day event in July in McAllen that brings Mexico to the states. The city chooses an area to highlight, travels to that area, and brings back different vendors, artisans, performances, and more to make McAllen feel a little bit like somewhere else.
Fiesta de Palmas in September features food, performances, and games and activities from around the world and is put on together with the Mexican consulate.
Tecate Catrina Fest – During the weekend of Dia de los Muertos (Nov 1), McAllen hosts the Catrina festival, a Mexican music festival.
Tamale Fest – In November the Boys and Girls Club hosts a tamale festival where 1000's come out to prove their family makes the best tamales, participate in the tamale eating festival, listen to music, and eat lots of good Mexican food!
FAQs About McAllen
What is McAllen, TX known for?
A: McAllen, TX is a vibrant city known on the Southern Tip of the Rio Grande Valley known for its Latin culture, thriving arts scene, and impressive shopping options. Landmarks such as the McAllen Performing Arts Center and The McAllen Heritage Center showcase the city's love for arts and history. Additionally, McAllen is famous for its unique outdoor spaces like the Quinta Mazatlan and La Plaza Mall, a hub of entertainment and shopping. Even more it's known for it's tropical weather, beautiful birds, and one of the fastest-growing cities in America.
What type of events can I attend at the McAllen Performing Arts Center?
A: The McAllen Performing Arts Center hosts a variety of performances, including Broadway shows, concerts, and ballets. It offers a diverse program throughout the year, catering to a wide range of artistic tastes.
What shopping options does La Plaza Mall offer?
A: La Plaza Mall is home to over 150 specialty retailers and eateries, providing a mix of high-end and mainstream shopping options. The mall regularly hosts events and activities, making it more than just a shopping destination.
What can I learn at the McAllen Heritage Center?
A: The McAllen Heritage Center provides visitors with an immersive experience of the city's history. You can learn about McAllen's evolution from Native American times, through the railroad era, and beyond through its various exhibits.
What types of events does the McAllen Convention Center host?
A: The McAllen Convention Center is a versatile facility that hosts a wide range of events including cultural events that celebrate the cultural of Southern Texas. These include conventions, trade shows, and corporate meetings. Its beautiful outdoor oval park and large exhibition space make it a key part of McAllen's cultural and commercial landscape.
What sort of activities are available at Quinta Mazatlan?
A: Quinta Mazatlan is a wildlife and birding sanctuary that offers a variety of activities. You can explore nature trails, participate in bird watching, attend educational programs, or simply enjoy the serene grounds and tranquil environment.
How is the food scene in McAllen, TX?
A: McAllen boasts a diverse food scene, with options ranging from traditional Tex-Mex and BBQ to international cuisine like Italian, Asian, and Mediterranean. There are also several local breweries and wineries for those interested in craft beverages. However, you're going to get the best options by trying all the local Mexican food. My favorite part is the fine dining Mexican cuisine that is available. Of course you can't come to McAllen without trying the famous Delia's tamales which are also shipped all over the United States.
What outdoor activities are available in McAllen, TX?
A: McAllen offers a wide range of outdoor activities. The city's parks and nature centers provide opportunities for hiking, biking, and bird watching. Additionally, you can enjoy golfing at one of McAllen's several golf courses or take part in water activities at the Town Lake at Firemen's Park.
Are there any annual events or festivals in McAllen?
A: Yes, McAllen hosts several annual events and festivals celebrating the city's culture and community. These include the McAllen Holiday Parade, PalmFest International Folklife Celebration, and the Texas Citrus Fiesta. Make sure to check the McAllen website for all upcoming events.
Is McAllen, TX a safe place to live and visit?
A: Yes, McAllen is generally considered a safe city. Like any urban area, it has its share of crime, but the rate is relatively low compared to other cities of similar size. The local government prioritizes public safety and the city has an active police force. However, as with any city, it's always recommended to stay aware of your surroundings, especially when out at night. Don't let the fear of it being a border town stop you from such an amazing trip!
When is the best time to visit McAllen, TX?
A: The optimal time to visit McAllen depends on the type of activities you're interested in. If you love the outdoors, the best months are October through April when the weather is comfortably warm, perfect for hiking or bird watching. However, if you're interested in attending cultural festivals, winter and early spring, particularly December and January, are the best times to catch exciting events such as the McAllen Holiday Parade and the Texas Citrus Fiesta. Because of the subtropical climate, it feels perfect in the cooler months compared to up North. A lot of snowbirds visit during this time, but my favorite is to go right around Mid-Fall so I can extend my Summer weather.
What are some advantages of living in McAllen, TX?
A: Living in McAllen offers a variety of benefits. The cost of living is considerably lower than the national average, making it affordable for individuals and families. The subtropical climate allows for year-round outdoor activities, and the city has a vibrant culture with numerous festivals and events. The city also boasts a diverse culinary scene with a blend of traditional Tex-Mex and international cuisines.
Are there any disadvantages to living in McAllen, TX?
A: Despite its many benefits, McAllen also has its share of drawbacks. The warm climate can be intense during the summer months with high temperatures and humidity. While the crime rate is low compared to other cities its size, it still exists and it's always recommended to stay vigilant. Lastly, although McAllen offers a variety of cultural events, some may find the city's entertainment and nightlife options somewhat limited compared to larger metropolitan areas.
Q: What type of area is McAllen, TX?
A: McAllen is located in the Rio Grande Valley in South Texas and is considered a major retail, international trade, and medical hub. The area is marked by its subtropical climate, diverse population, and a range of outdoor and cultural activities. Furthermore, McAllen is known for its affordable cost of living and access to a variety of dining experiences. From world-class birding spots to a vibrant arts scene, it offers a unique blend of tranquility and excitement.
Q: Is McAllen a nice place to live?
A: Absolutely! McAllen is often appreciated for its affordable living, diverse culinary scene, and vibrant culture. The subtropical climate allows for year-round outdoor activities, making it a paradise for those who enjoy nature. Despite having some drawbacks like any city, such as the intense summer heat and limited nightlife options compared to larger cities, the overall quality of life offered by McAllen makes it a desirable place to call home. This South Texas city offers a unique blend of tranquility and excitement, making it a pleasant and enjoyable place to live.
What kind of nightlife does McAllen have?
A: McAllen offers a variety of nightlife options with plenty of opportunities to get out on the dance floor despite being smaller than some other metropolitan areas. The city boasts a number of unique bars, clubs, and lounges each with their own distinct atmosphere. We found McAllen to have such an exciting nightlife with a mix of American and Mexican culture. Make sure to check out any number of themed bars they have. My favorite themed bar is in our nightlife guide including many local favorites.
For those looking to explore McAllen's nightlife, there are a few spots that are not to be missed. Cine El Rey, a historic theater in the heart of downtown, offers a variety of live performances, from concerts to comedy shows. For a more laid-back atmosphere, Flying Walrus is a popular bar known for its extensive craft beer selection and live local music. Meanwhile, Mezzanine is an upscale nightclub for those seeking a more energetic night out, and it often hosts popular DJs. Food lovers should not miss out on The Yard, a trendy food truck park that comes alive at night with music, food, and communal tables under twinkling lights. Each of these venues contributes to the unique charm and vibrancy of McAllen's nightlife.
Q: Is McAllen a good city for families?
A: Absolutely! McAllen is a wonderful city for families. It offers a variety of family-oriented activities and amenities that make it appealing for people of all ages. There are numerous parks and outdoor spaces for children to play, and the city is known for its excellent school system. McAllen also hosts family-friendly events throughout the year, such as holiday parades and community festivals. Additionally, the city's low crime rate contributes to a safe and secure environment for families. With its combination of affordability, recreational options, and high living standards, McAllen is indeed a great choice for families.
Things to Do in McAllen TX: Final Thoughts
McAllen was such a gem to visit! I couldn't believe how many things there were to do in McAllen. We never really had any down time because we were so busy trying new foods, exploring new sights, and learning all about this town. I definitely want to come back for some of the incredible festivals they host, but no matter what, McAllen is definitely a special spot!
Looking for other great spots to visit:
El Paso – Although heavily influenced by Mexican culture, El Paso has a vibe of its own.
Castroville – Or travel to the France of Texas in this small town.
Big Bend – Enjoy time outdoors hiking and exploring the beauty of Texas!