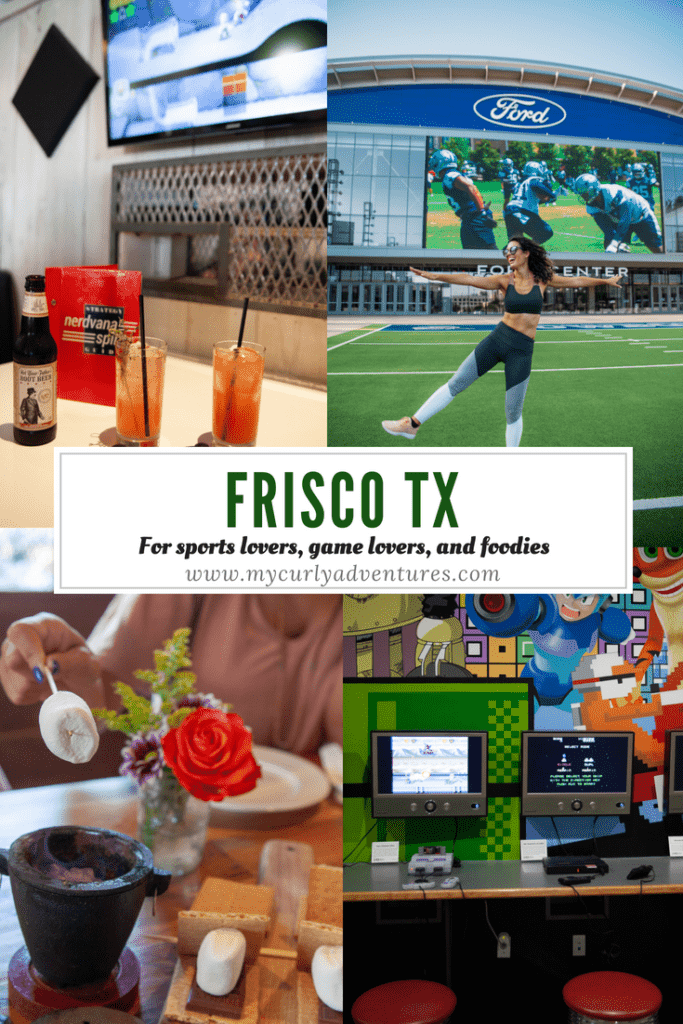 Right outside of Dallas, Frisco is a city of its own with its own unique set of things to do. Frisco is a sports lover's dream with all of the different games you can catch and sports activities there are! There are also quite a few things for video game lovers! Mix that in with a cute downtown and some amazing dining and you will find that there are enough things to do in Frisco TX for the perfect weekend getaway!
Things to do in Frisco TX is part of my Texas Travel Series. This series is a compilation of amazing Texas locations where you can make a weekend getaway. I hope you enjoy Frisco and encourage you to check out some of the other amazing Texas destinations!
Things to Do in Frisco TX for Sports Fans
Frisco really has it all for sports lovers! Most of the sports we associate with Dallas are actually located in Frisco! You can:
Watch a Major League Hockey practice at the Coamerica Center
Enjoy baseball and a lazy river with the Frisco RoughRiders
Revel in soccer history at the National Soccer Hall of Fame starting Oct 24th
See where the Dallas Cowboys train at Ford Center at the Star
Work out like a NFL player or Cheerleader at Cowboy Fit
Catch an FC Dallas soccer game at Toyota Stadium
As you can see there are so many sports related activities in Frisco. We didn't get to do them all, but I definitely want to go back to catch some others. Below are a couple of the things we did get to do!
Ford Center at the Star
Ever wonder where the Dallas Cowboys train and eat? Get an insiders look at the stadium while learning about all of the unique facts about the Dallas Cowboys. The professional photography is not allowed inside so I do not have many pictures. You tour their indoor and outdoor fields, learn about special facts we never knew about, see where players are drafted, the kitchen where we eat, their locker room and more. You can buy tickets online or there are tours every hour.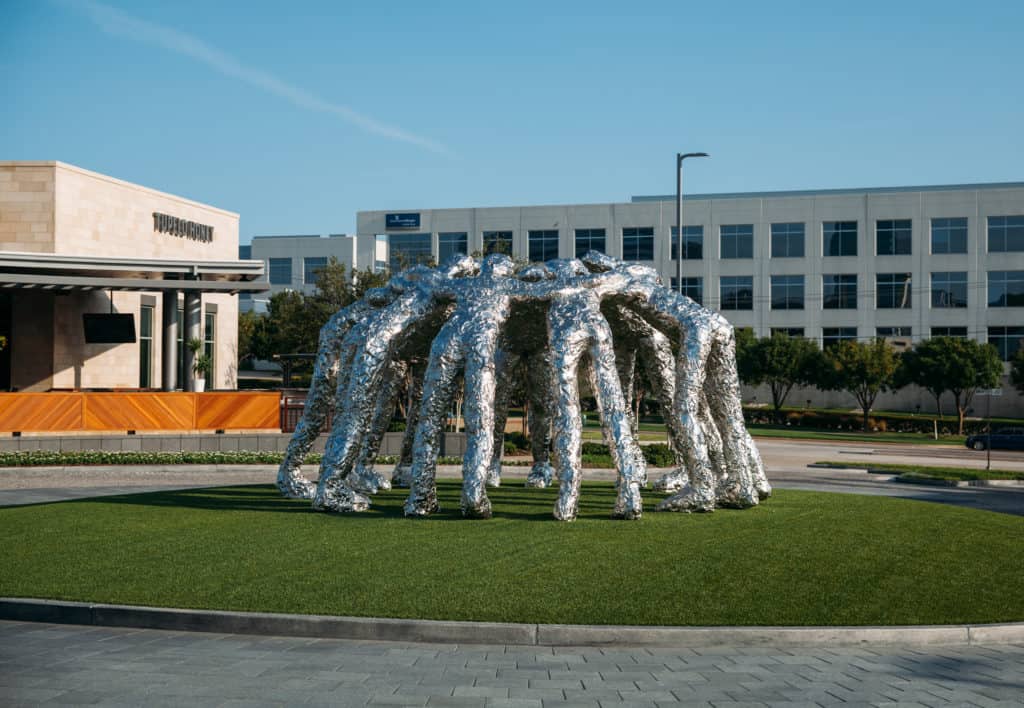 Want a workout fit for an NFL football player or cheerleader? They also have Cowboy Fit with a wide range of classes!
Catch an FC Dallas Game
As a soccer player growing up and a long time soccer fan, I'm excited to see how soccer is growing in the United States and FC Dallas does not disappoint. The Toyota Stadium was one of the first stand-alone soccer stadiums built in the US and at the time of me writing this is are#1 in the Western conference. My husband and I have been to a few games and proud to have seen them win every time.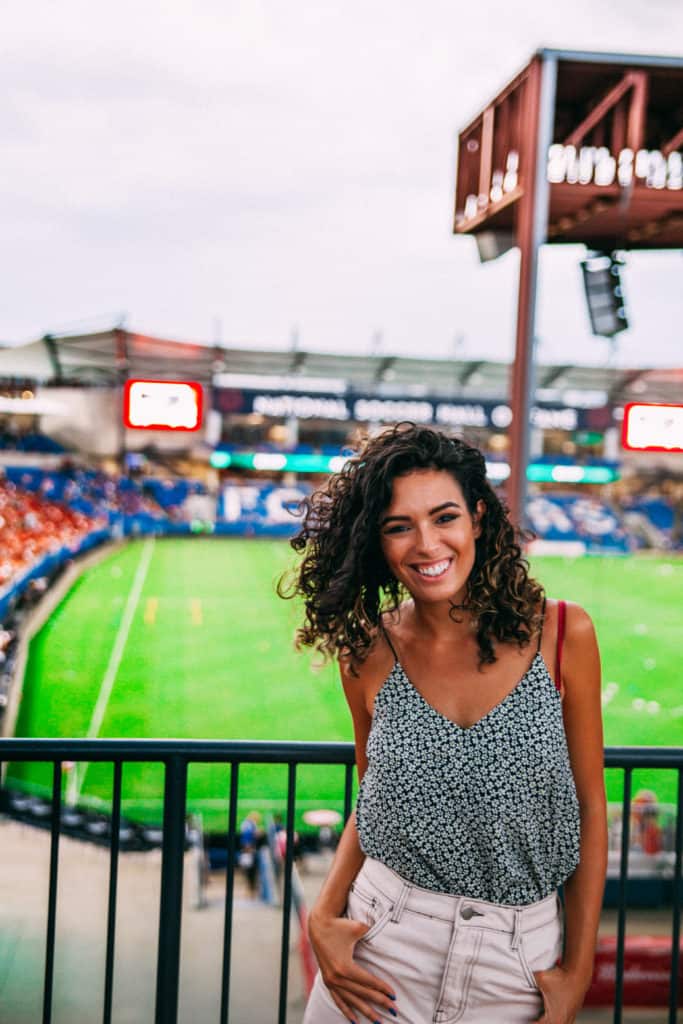 Things to Do in Frisco TX for Gamers
Not into sports or just like a diverse mix? Frisco has some unique spots for gamers!
Nerdvana – Coffee & Spirits
Nerdvana has two joints- a coffee shop and a foodie/drinks joint. At Nerdvana you can grab a cup coffee and a board game. There's a spot to check out board games and they have popular ones as well as lesser known games. We enjoyed learning how to play a new one. While I'm not a big board game person I had a lot of fun unplugging. I was almost tempted to buy one of these unique board games!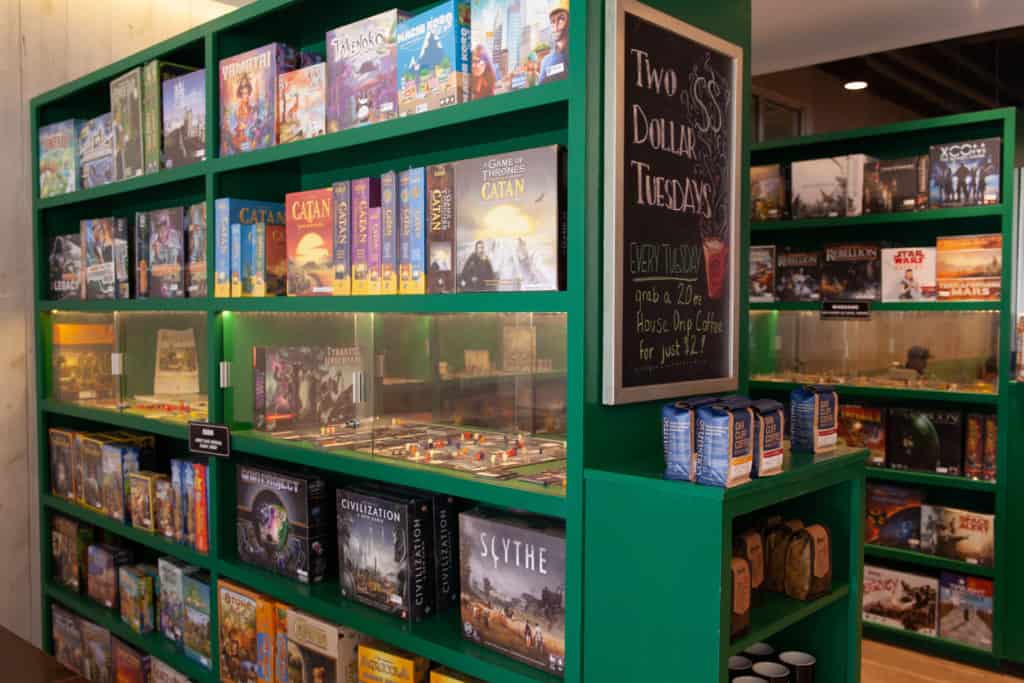 Nerdvana Spirits
After heading to Nerdvana coffee we walked over to Nerdvana Spirits where you can get geeky themed drinks and food while playing video games. They have new systems like the Wii where we played Mario and Mario Kart or older systems like Nintendo where you can play old school games like Tekken which I grew up on.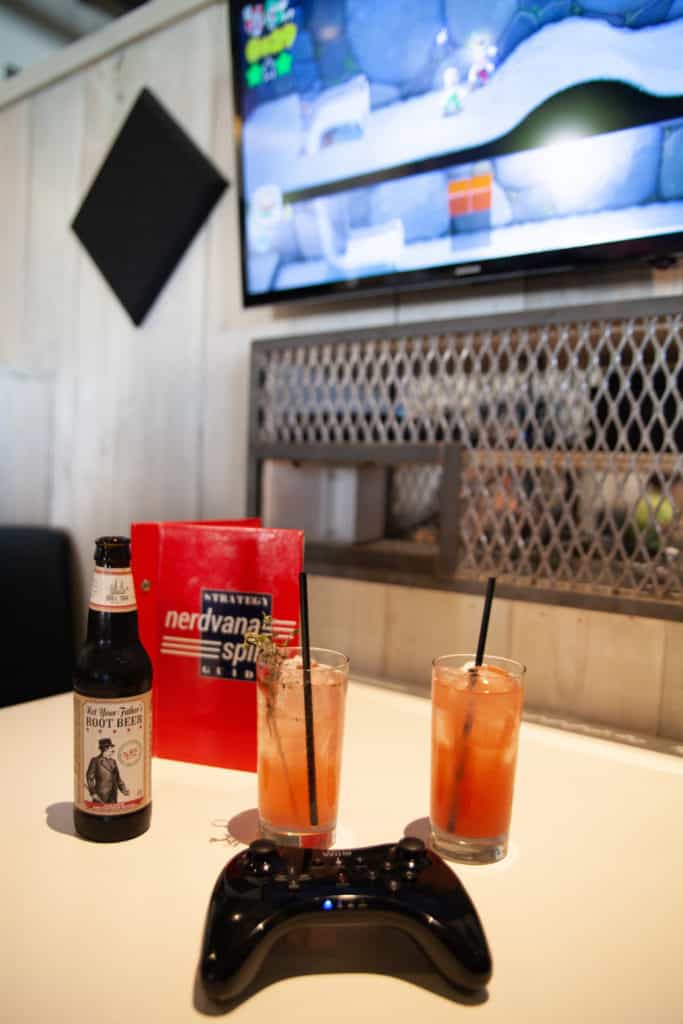 The National Videogame Museum
Didn't get enough video games? We enjoyed the National Videogame Museum which showcases the history of video games and has galleries of video games from the beginning to present. The museum also has old video games lined throughout the museum and an arcade at the very end. I got addicted to a game that reminded me of Pac-Man but involved building a burger. It was hard!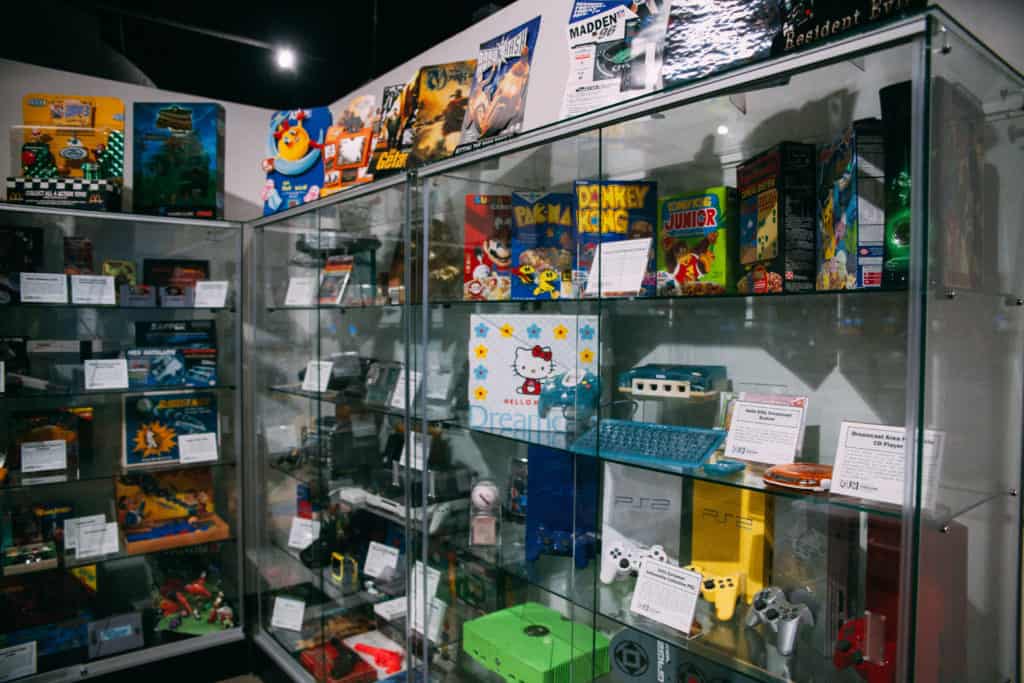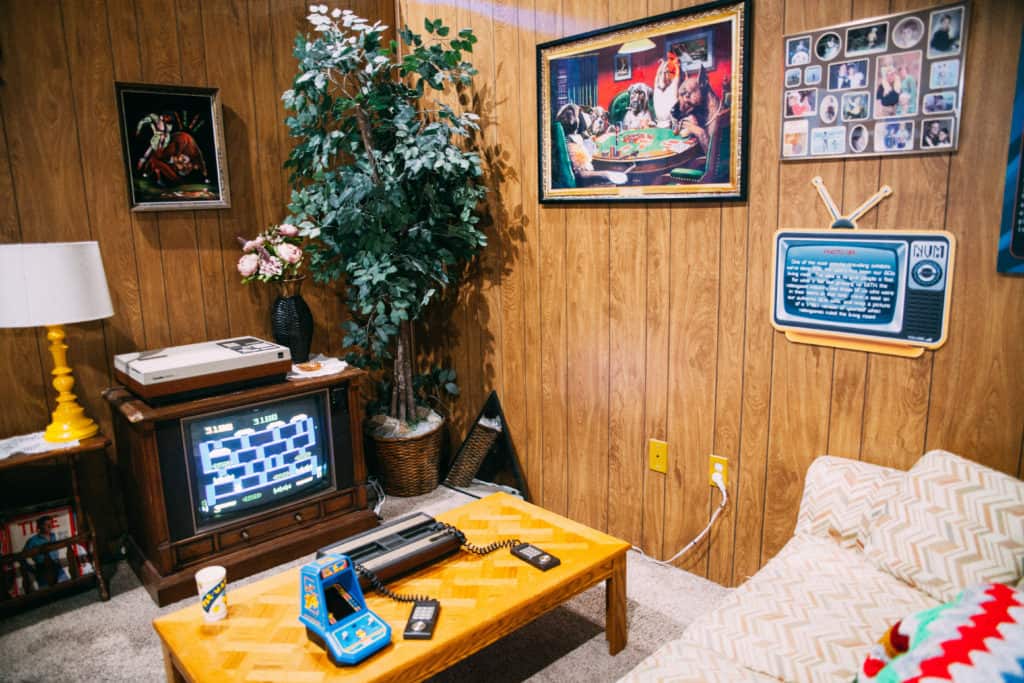 Things to Do in Frisco TX – Shopping
Is there a such thing as too many clothes? If so, I haven't reached that threshold! Don't miss out on shopping in Frisco with its beautifully curated shops! You really can't go wrong with any of the below.
Bittersweet Ivy
Right next to Lillian Welch is bittersweet Ivy, a cute boutique with clothes and fun items! I walked out of here with a new outfit!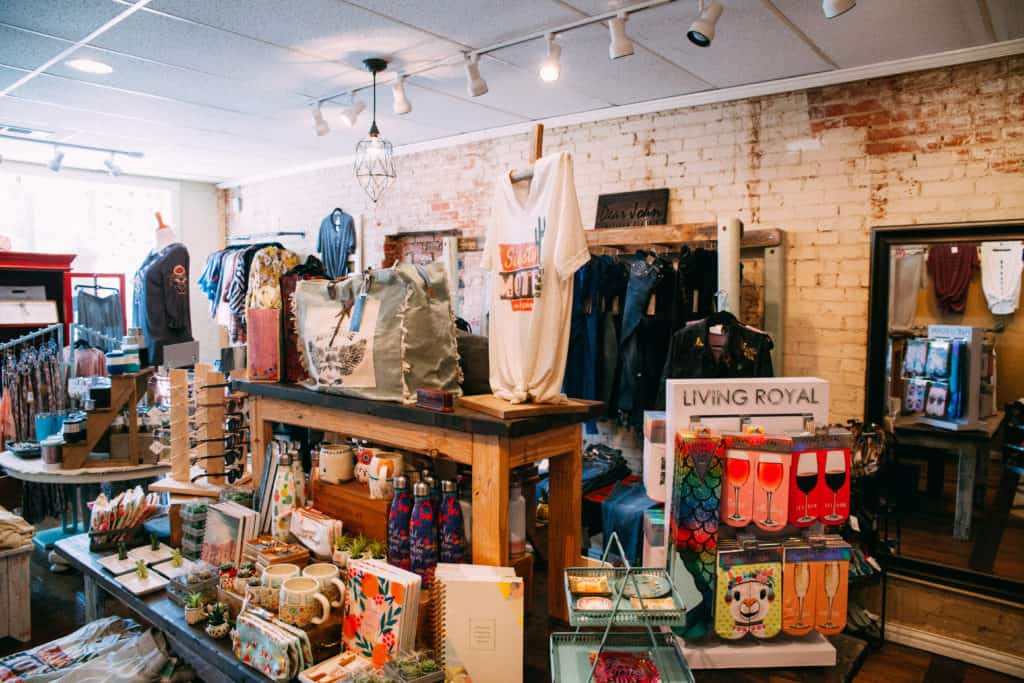 Sunny Paige
Located right next to Eight11 and inside a cute home is Sunny Paige. I love the style of all of the clothes and they had some of the most gorgeous paintings.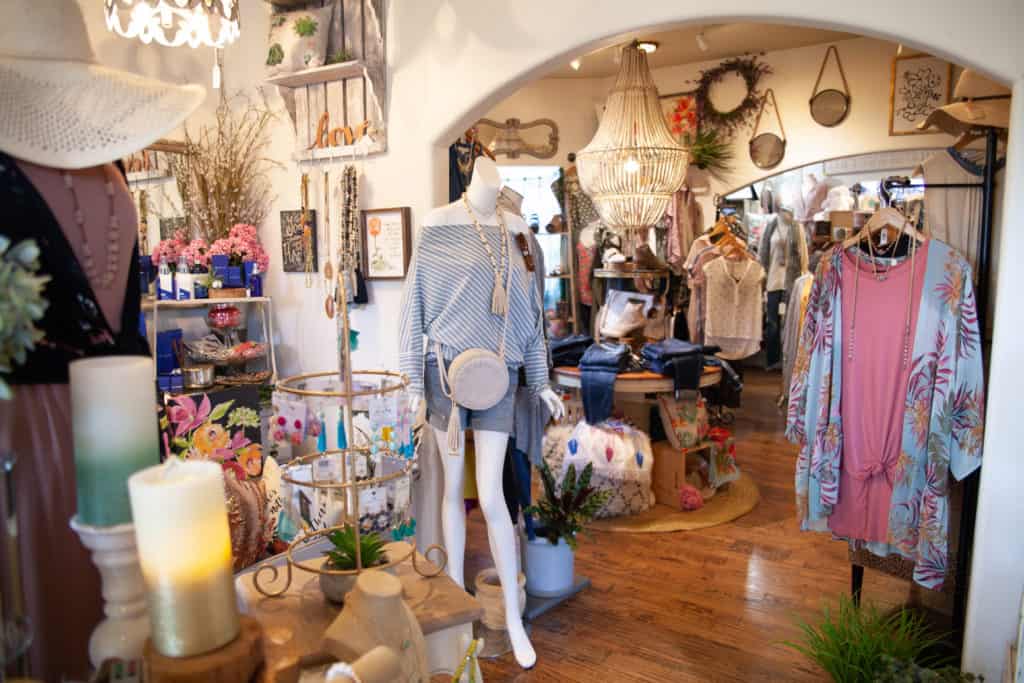 Things to Do in Frisco TX – Where to Eat
There is no shortage of good food in Frisco! We fueled up on healthy food at UP Inspired Kitchen and ate some of the tastiest pizza at Eight11. The Star is also home to worthwhile cuisine you should try!
Up Inspired Kitchen
Start your morning off right with healthy choices from Up Inspired Kitchen. I switched up my normal coffee for a bullet proof coffee and added some "shots". We also ordered some sweet steel cut oats, up cakes (for cheat day) short rib with kimchi, a cheddar bacon & argula sammie, and a whistler vedge hash.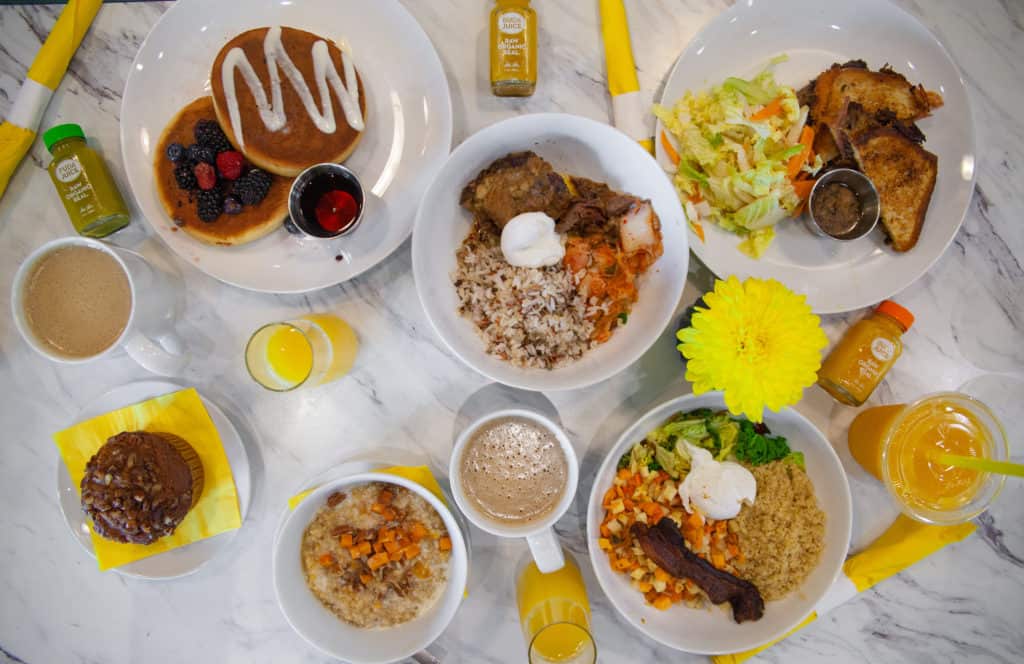 Eight11
I'm used to pizza being common and I rarely consider it special. However, I may have just found the best pizza of my life at Eight11! Everything was phenomenal! We enjoyed a refreshing glass of rose, a peach spinach salad, a brie and apple crostini, a smoked salmon board, and a skinny Italian panini. Everything was amazing, but oh man that pizza! We ordered a pesto chicken pizza that was packed with flavor. Please do yourself a flavor and do not miss out on this place.
The Glen Restaurant
Experience amazing at The Glen Restaurant with their Havana Nights and Pop Icon Brunch. Get impressed with its gorgeous floral interior which makes for an awesome photo op. This chic spot in Frisco has a great atmosphere and energy with phenomenal service and food. Check their Instagram page for more details about their spectacular events.
Bonus: Hotel Indigo
When we first walked into Hotel Indigo I immediately fell in love with the gorgeous bar and dining area. We ordered an Indigo Eddy (how appropriately named), fried elote, and a burger with onion rings and fried green tomatoes. Yumm!! I'm always a breakfast girl so the next morning we woke up to enjoy breakfast by the pool! I loved the unique items like the strawberry and pistachio pancakes and the bananas fosters waffles. Whether you are staying at Hotel Indigo or not, it's still worth a stop by the bar!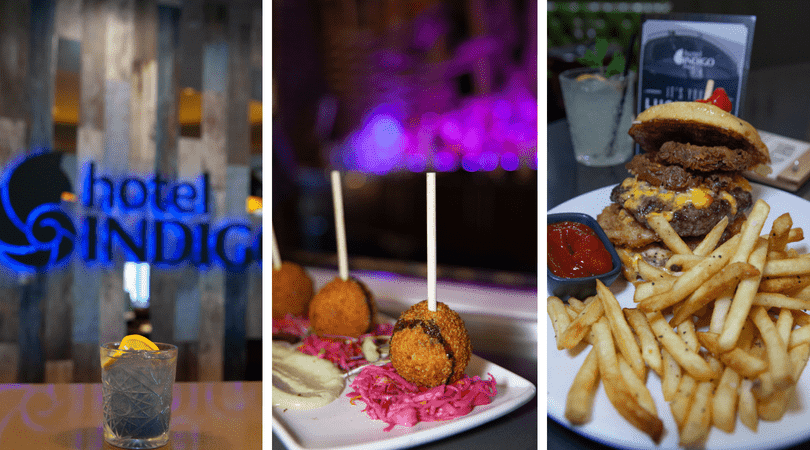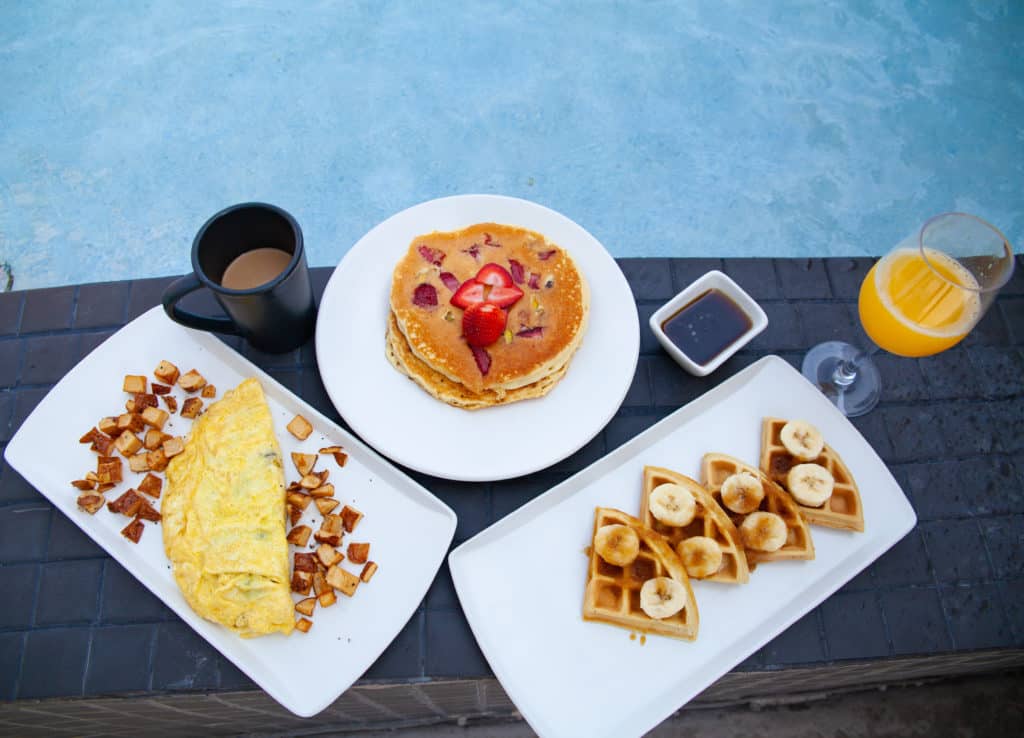 Things to Do in Frisco TX – Where to Stay
Based on my food post you can probably guess where we stayed. I've stayed at several Hotel Indigo hotels and what I love about each one is that each hotel is influenced by the city they are based in. I loved all of the decor around, the gold foiled walls, the art in our room, and the infinity pool. To see more pictures and read more about our stay you can head here. I also have a resource for booking this hotel and others at some serious discounted rates here.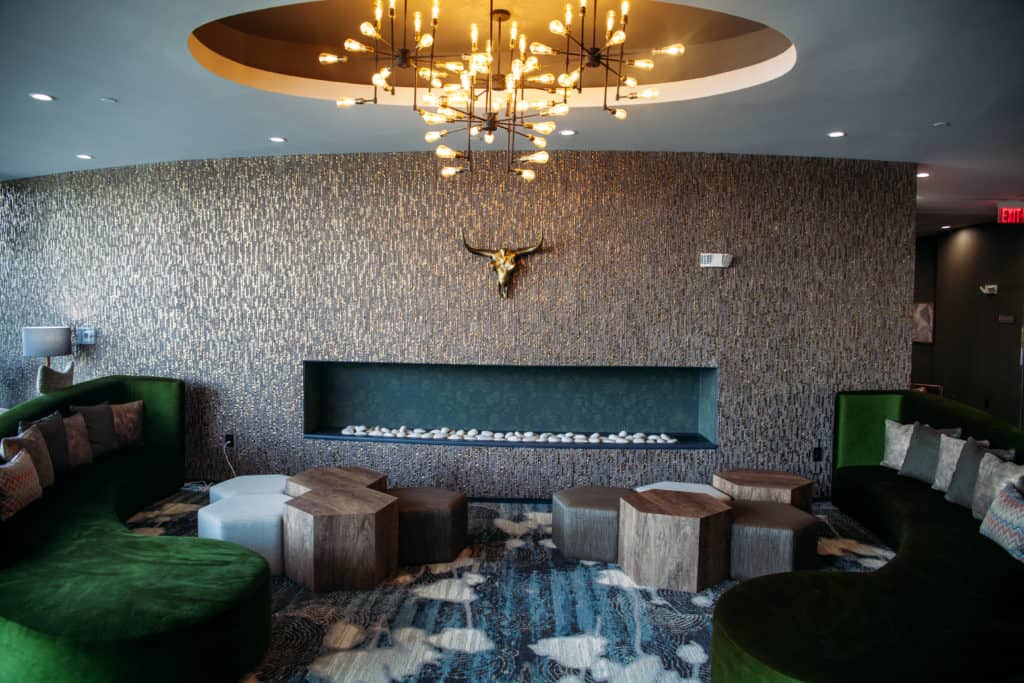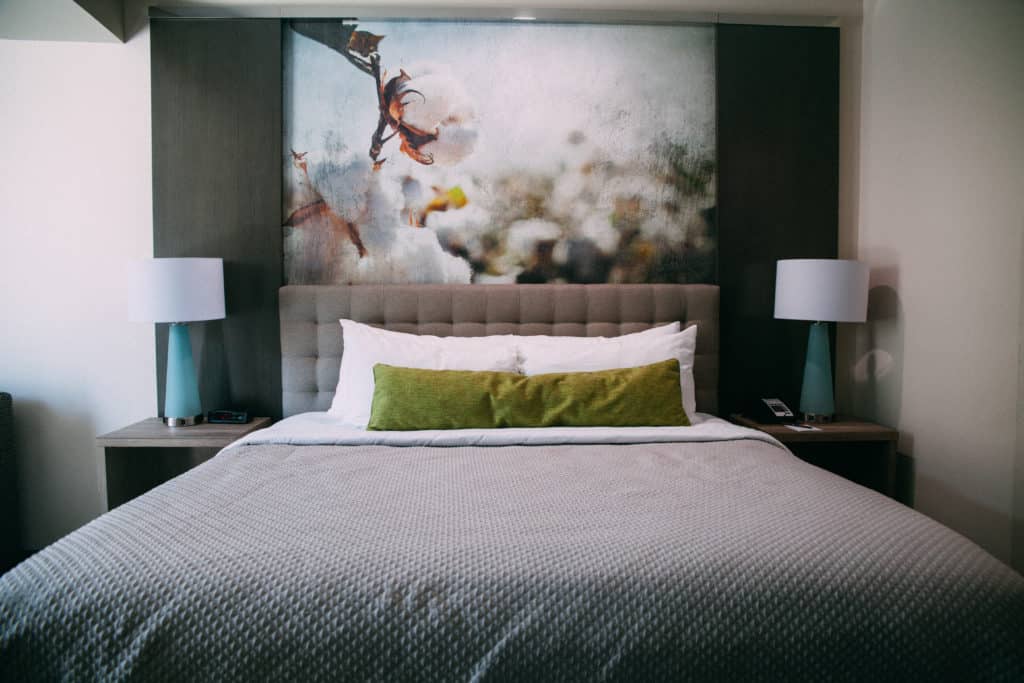 Things to Do in Frisco TX: Final Thoughts
Often times when travelling we usually think of the major cities. However, DFW is full of cities with their own unique personalities and things to do. For this reason I like to explore each city on it's own and create a weekend destination. Frisco made the ultimate weekend getaway to get a mix of two ends of the games spectrum: sports and video. I loved getting to cheer for the professional teams, learn about history the history of video games, and eat delicious food. Frisco is constantly growing and adding new activities which means if you go this year, you will probably want to start planning another trip next year! I think next time I go I'm going to plan an all sports trip with all of the things I described above. If you enjoyed this guide, please consider following along on Instagram.
Looking to plan some other fun Texas trips? May I suggest a few other DFW destinations:
Or perhaps somewhere a little further away: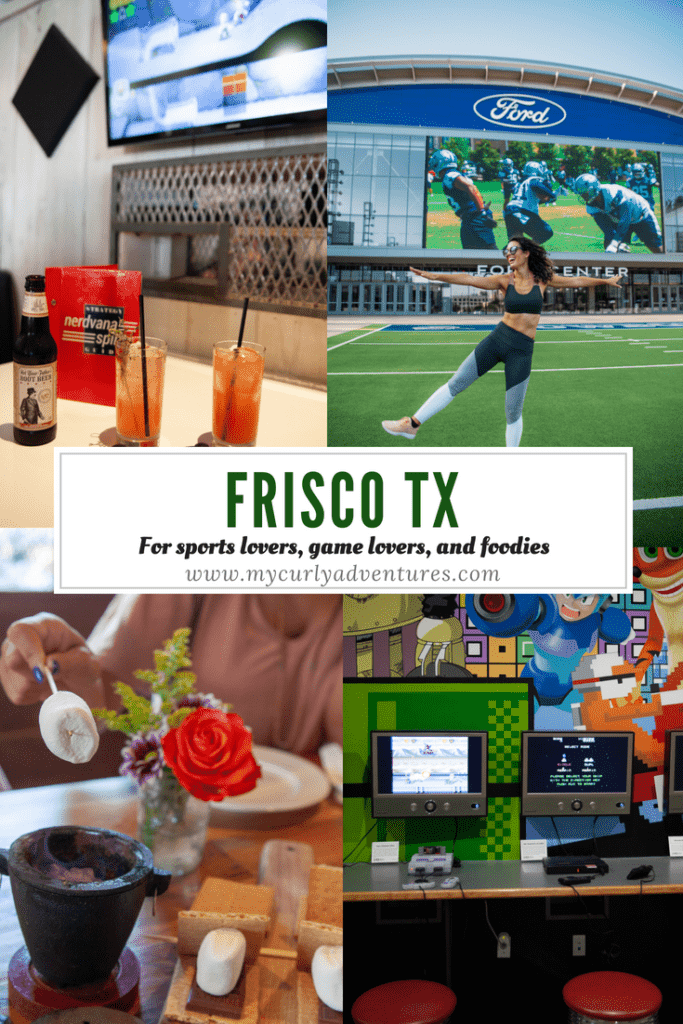 This post was in sponsorship with Visit Frisco. As always, all opinions are my own.