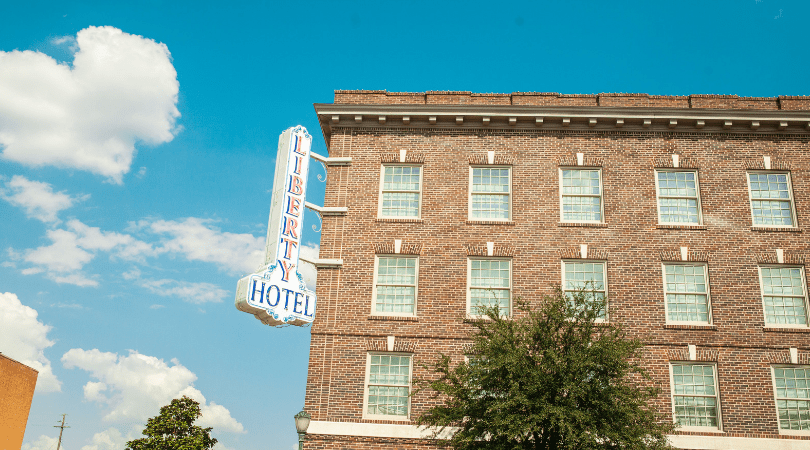 The Liberty Hotel in Cleburne, TX was built in 1924 as a luxurious place to rest your head along the Santa Fe railroad. Despite its small-town status, Cleburne was critical to the Santa Fe Railroad system after they built a locomotive back shop (there's quite a bit of interesting history behind this that you'll want to learn about at the Cleburne railroad museum!). While you're in town don't forget to check out all of the other fun things to do in Cleburne!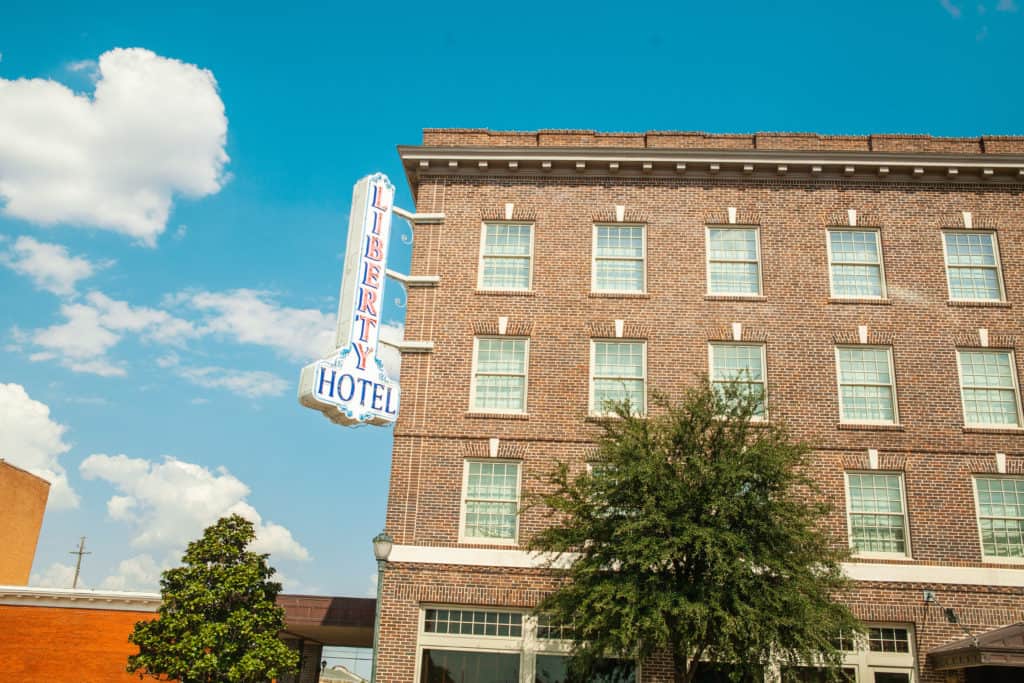 Despite its popularity in the early 1900s, after some time, the Liberty Hotel fell into a state of near disrepair and a shell of the stories and people who once came here. That is until Scott and Howard Dudley stepped in! In 2004 the Liberty hotel welcomed guests once more and has since gone on to be named the 2013 Ascend Hotel Collection Hotel of the Year.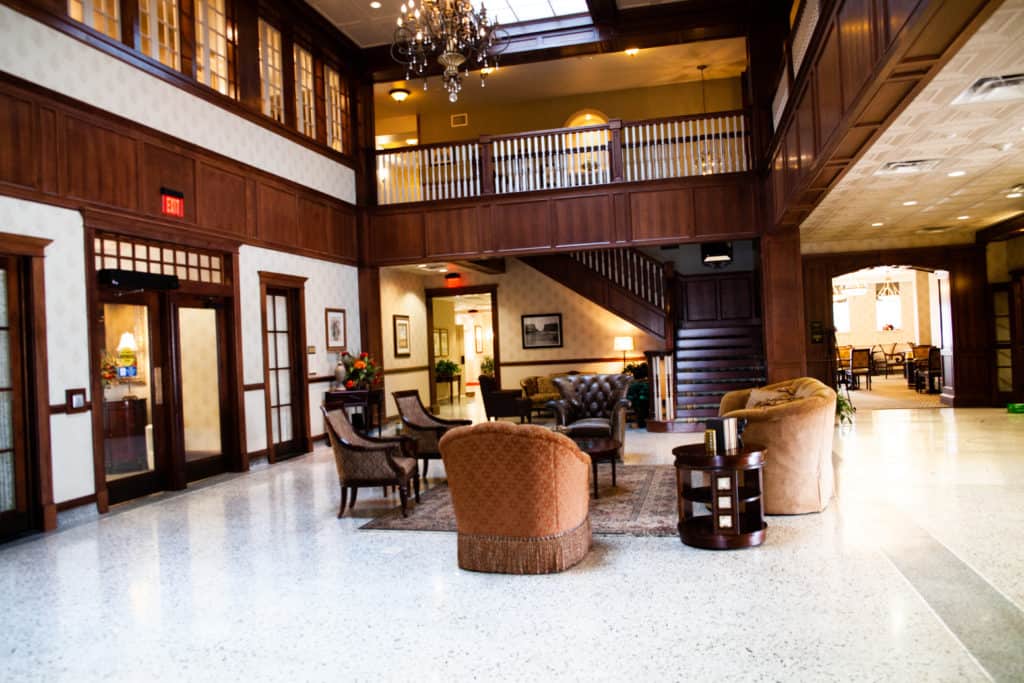 Ghost hunters might be interested in the Liberty Hotel. The crime and lawlessness in Cleburne gave to the name of the town as "Little Chicago" and there were some unlucky folks at the Liberty hotel as well. Whether or not you're into ghosts, it's clear that the Liberty hotel in Cleburne is filled with history and stories. Thanks to the contribution of Scott and Howard Dudley reopening and renovating the hotel, those stories live on.
Grab a coffee and a pastry at breakfast, relax in the outdoor pool, and stroll through the downtown area. The Liberty Hotel is situated in the center of the town which makes it perfect for walking to the different vintage shops or local restaurants. You'll find that there's quite a bit of things to do in Cleburne during your stay in this town rich in history.