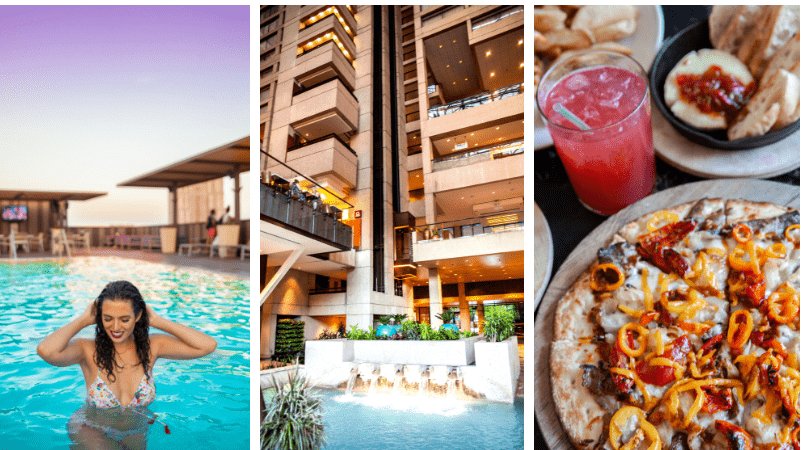 On a trip to the San Antonio Riverwalk, I had the pleasure of staying at the Hyatt Recency San Antonio. This stunning hotel is iconic for the beautiful water features you see as soon as you walk in!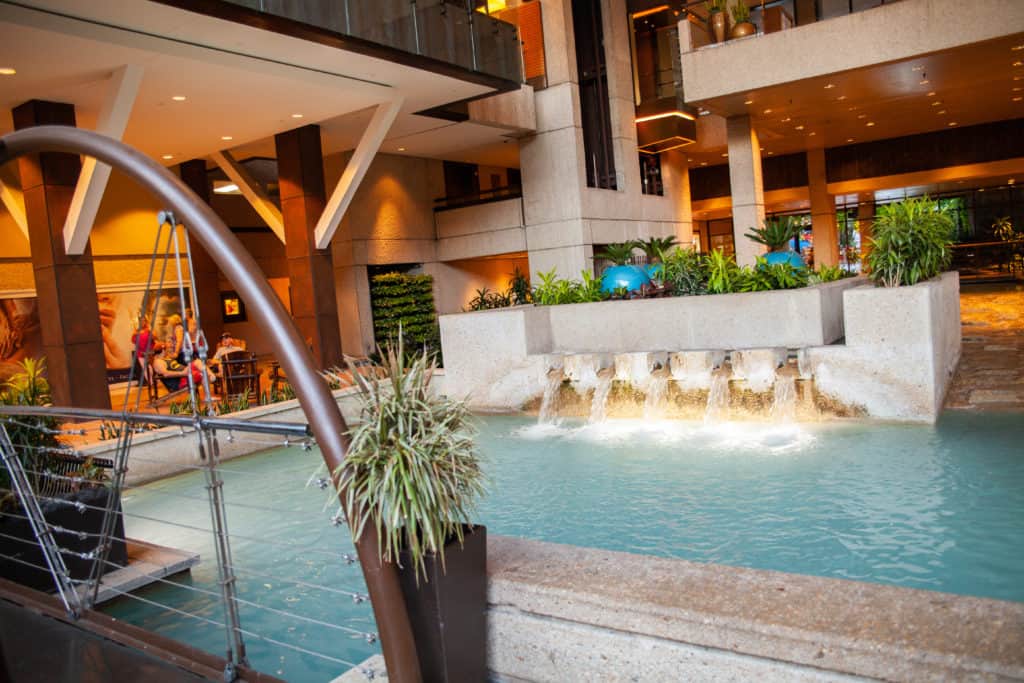 The Hyatt Regency on the San Antonio Riverwalk is perfectly located close to the Alamo, along the Riverwalk and walking distance to many attractions.
Checking in at the Hyatt Regency San Antonio
We had an amazing view of the city and river walk, perfect for waking up to in the morning. The Hyatt has everything too! Left your toothbrush? No problem! What if you want to borrow a power adapter, curling iron, humidifier, free weight set, etc?! They've thought of everything you could need.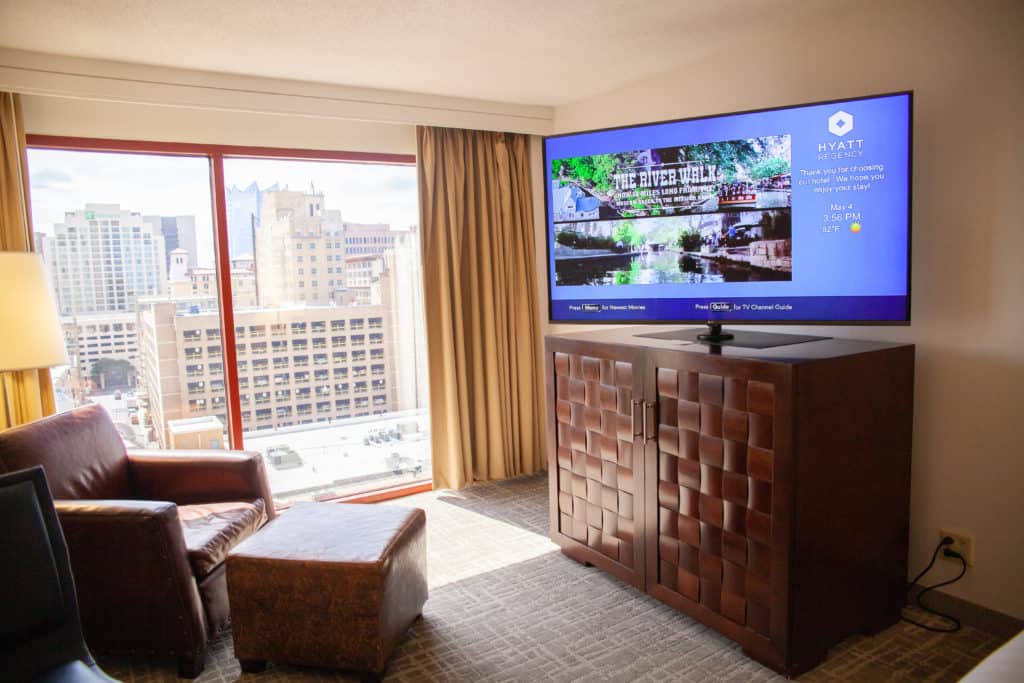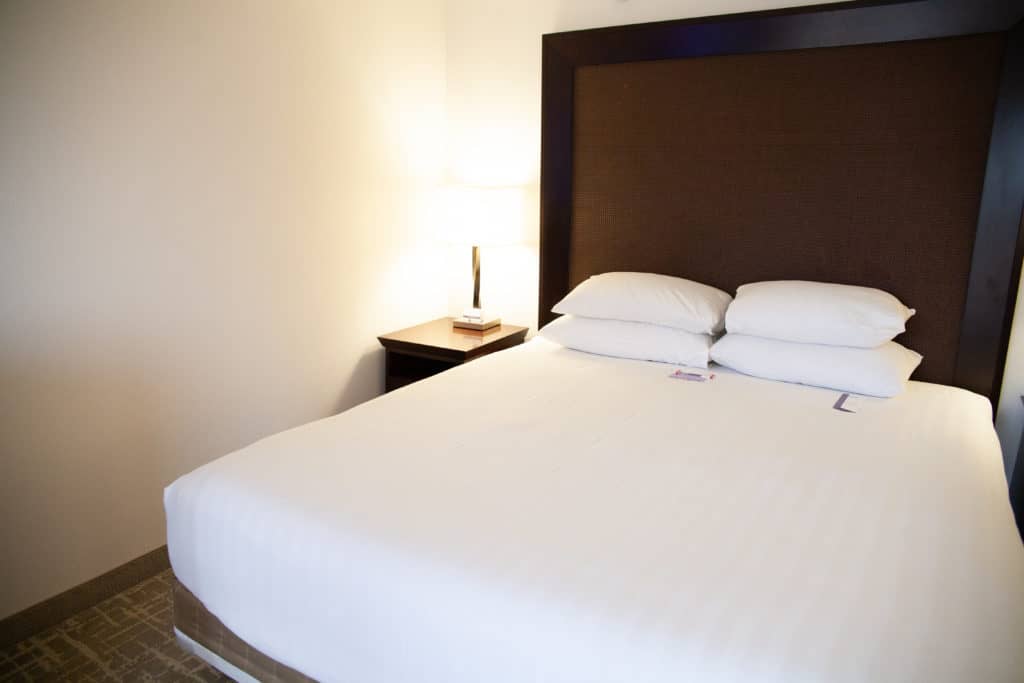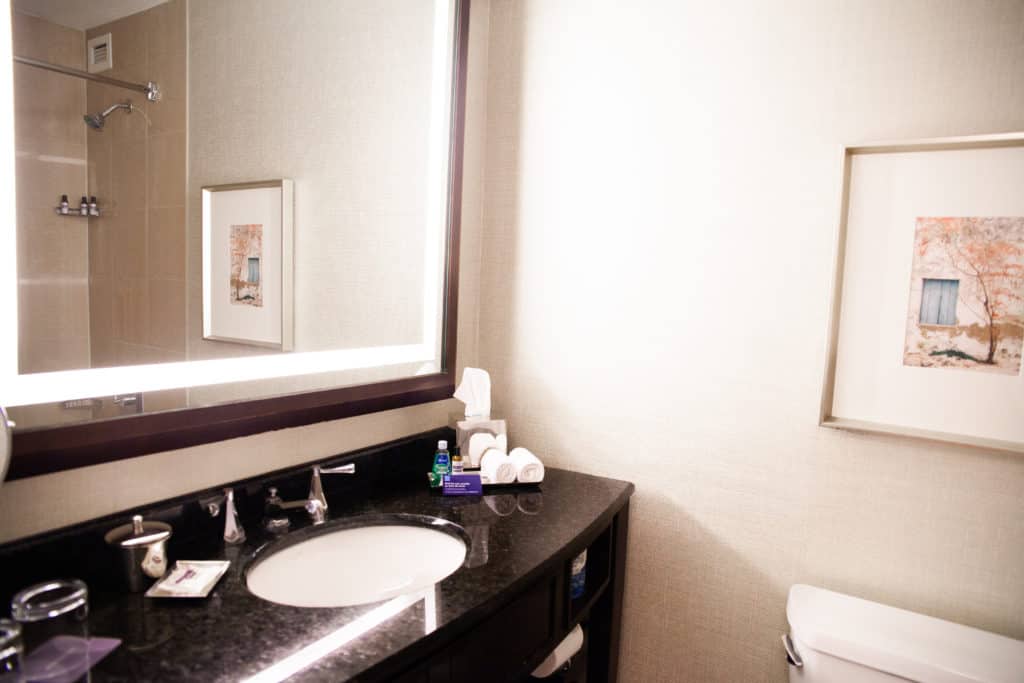 Hyatt Regency: The Food
There are so many options for eating at the Hyatt Regency. We spent most of our time at the Q Bar and Kitchen for the amazing foods and craft cocktails like the hibiscus Margarita with blood orange liqueur, hibiscus, and grapefruit!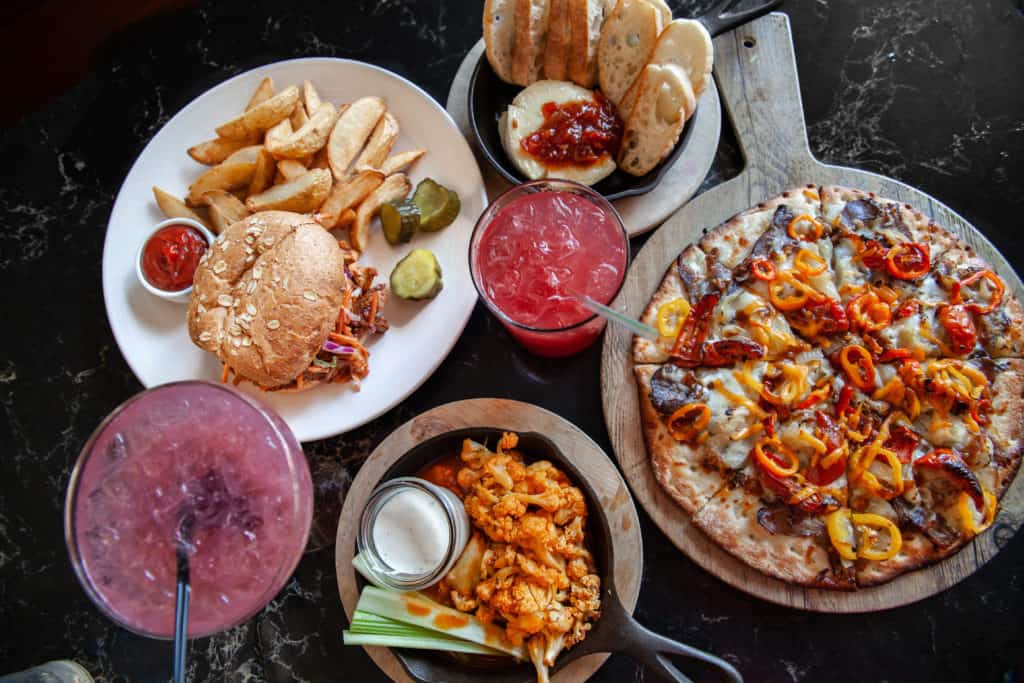 For food options, the Hyatt as a little but of everything from a colorful veggie pizza to bakes brie, and street tacos. They had a pretty decent vegan menu that would satisfy vegans and non vegans alike. I enjoyed the buffalo cauliflower 'wings' and 'pulled pork' sandwich!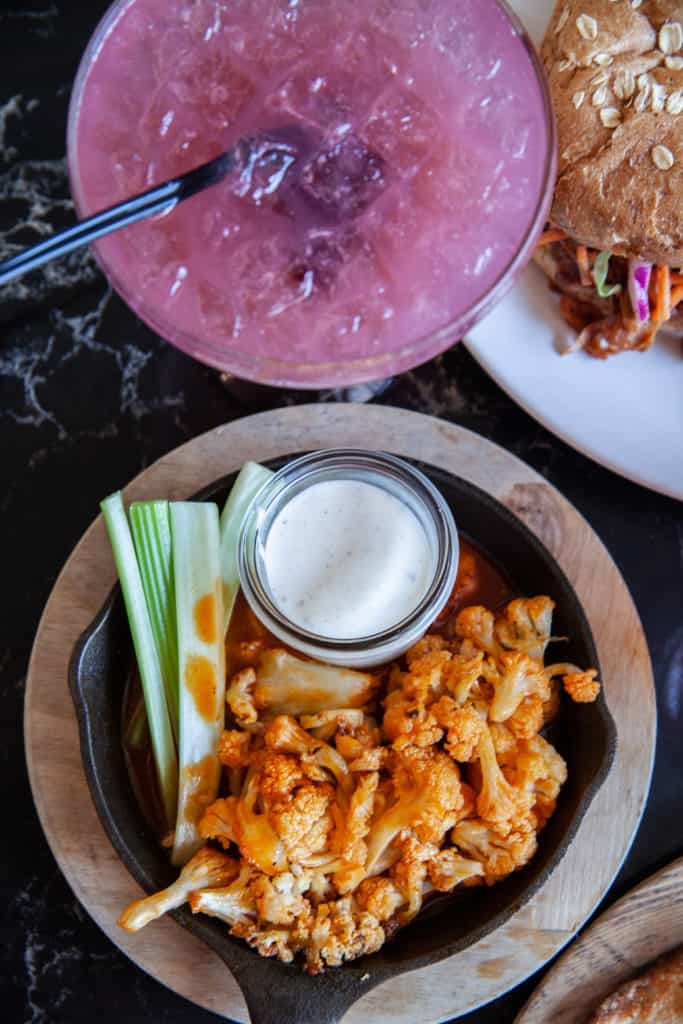 And the breakfast! They had a full on spread with made-to-order omelettes, fresh Belgian waffles, bacon, a regularly rotating list of items like brisket sweet potatoes, and more. Plus they have a whole other section of fresh berries, pastries, cheeses, and other goodies. As a foodie, I thoroughly enjoyed the food.
Hyatt Regency: The Pool
I could have spent my entire time at the pool! It was the highest rooftop pool in Downtown San Antonio and the view was incredible!
Plus during the colder months, the pool is heated for year-round swimming!
Hyatt Regency: Final Thoughts
I had a great time at the Hyatt Regency! I loved the convenience and beauty of it. If you're looking to stay somewhere along the riverwalk, this is a great place to stay for good food, a beautiful view, and pool time. Plus while you're here, be sure to check out all the unique things to do in San Antonio!