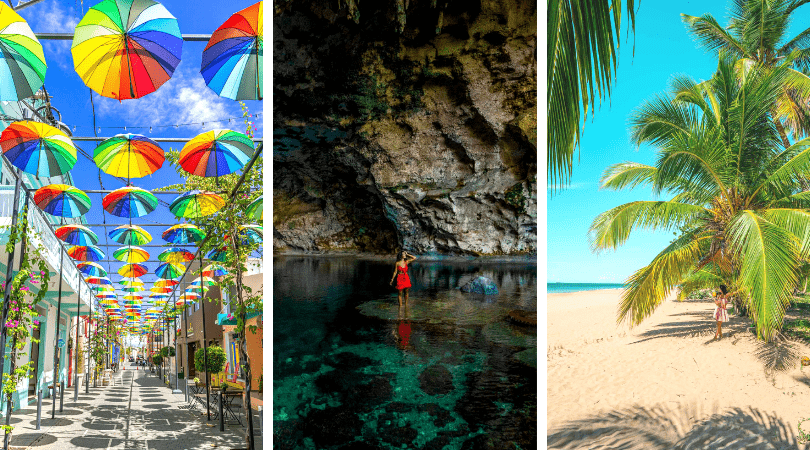 Puerto Plata is a beautiful city and trading port that serves as the capital city of the Puerto Plata province in the Dominican Republic. It is known for its gorgeous beaches, breathtaking landscapes, and the portrayal of its rich history throughout. There is no shortage of things to do in or day trips from Puerto Plata.
You can find everything from historic fortresses and museums to trendy restaurants and chic cafes; from popular beaches to secluded rivers and sprawling mountains. Whether this is your first trip to Puerto Plata, and you are in need of suggestions, or you're a returning visitor looking for a new perspective on your last trip, here is a list of all the best things to do and day trips to make from Puerto Plata.
Things to Do in Puerto Plata
Take a Rum Factory Tour
The Macorix House of Rum prides itself on its premium brand of rum, Ron Macorix. Created in 1899, it has been a prominent fixture in the Dominican Republic ever since. Tours are available at the Macorix House of Rum factory where you can learn about the history of the brand, as well as the process of making and distributing rum.
Visit 27 Waterfalls
Known as 27 Charcos to locals, the 27 waterfalls along the Damajagua River make for an incredibly fun day of water activities in a protected area of Puerto Plata. Your guide will lead you through a small stretch of forest past all of the different waterfalls. You can try out the different natural slides and pools that have formed among the rocks as you work your way through the waterfalls. This is a popular tourist destination, but most people only go through the first few waterfalls, so you will see fewer people the further along you go. This should be a must on your list of things to do in Puerto Plata!
Gallop Along the Beach
Whatever your skill level, horseback riding along the beach next to crystal clear water should definitely be on your list of things to do in Puerto Plata! Rancho Salvare is a public ranch that offers a variety of tours for exploring and sightseeing in Puerto Plata. This activity is great for individuals and families alike, offering a unique escape from the city. You can choose to do the regular beach horseback tour, or if you are interested in leveling up your outing, there is also an option to go for a sunset beach horseback ride.
Swim with a Dolphin
Paying a visit to Ocean World Adventure Park to participate in a dolphin encounter is a must while in Puerto Plata. Ocean World's unique experiences allow you to swim with dolphins in shallow or deep water where you can touch, kiss, feed, and play with dolphins.
Tour the Caribbean Reefs
Puerto Plata is an incredible place to go scuba diving thanks to all of the beautiful waters surrounding the city. There are a handful of different diving centers in the area, such as Dressel Divers or SeaPro Divers, where visitors can find guided underwater dives and snorkeling tours along nearby reefs. These places also offer scuba lessons, so you don't have to worry about missing out on one of the best things to do in Puerto Plata if you are not certified yet.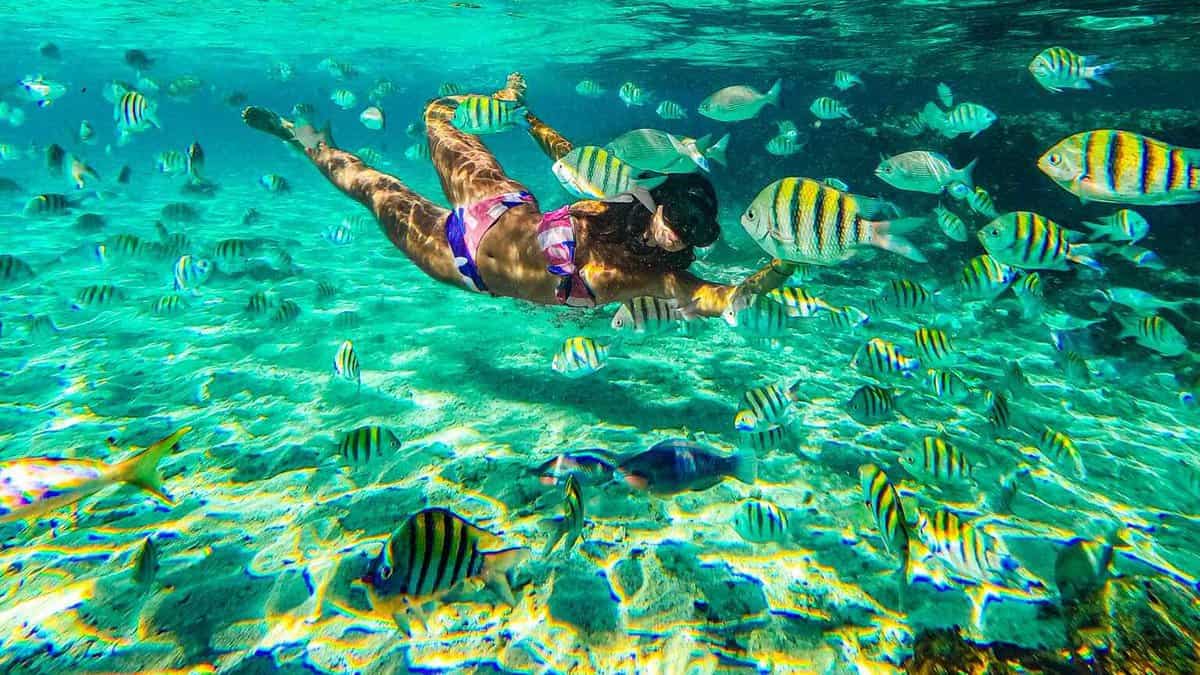 Go White Water Rafting
Puerto Plata is definitely a great place to be for those interested in outdoor and water-oriented adventures. If you are looking for a more thrilling activity, then white water rafting along the Yaque del Norte River should definitely be on your list of things to do. The rapids are about an hour and a half drive from the city, but the one-of-a-kind experience of hurtling down the whitewater rapids in the longest river in the Caribbean is well worth the trip and one of the most adventurous things to do in Puerto Plata.
See Several Landscapes
A great way to explore Puerto Plata and the surrounding area from a new perspective is to go on a dune buggy tour! Marysol Tours is one company that allows you to drive your own dune buggy for a four-hour guided tour down the beach and through sugar cane fields and mountains. The tour typically starts in Cabarete and passes through places like Sosua, Playa Dorada Mall, and Golden Beach.
Plantation Trail
The Dominican Republic is well-known for its amazing coffee and chocolate, so it is only fitting to tour a few of these plantations while you're in Puerto Plata. The Cabarete Coffee Company offers tours of its coffee farms, where its coffee beans are sourced from, and can even roast, grind, and brew your own cup of coffee! There is also the Guananico Cacao Trail, which takes you around the various cacao fields of Hacienda Cufa's chocolate farm.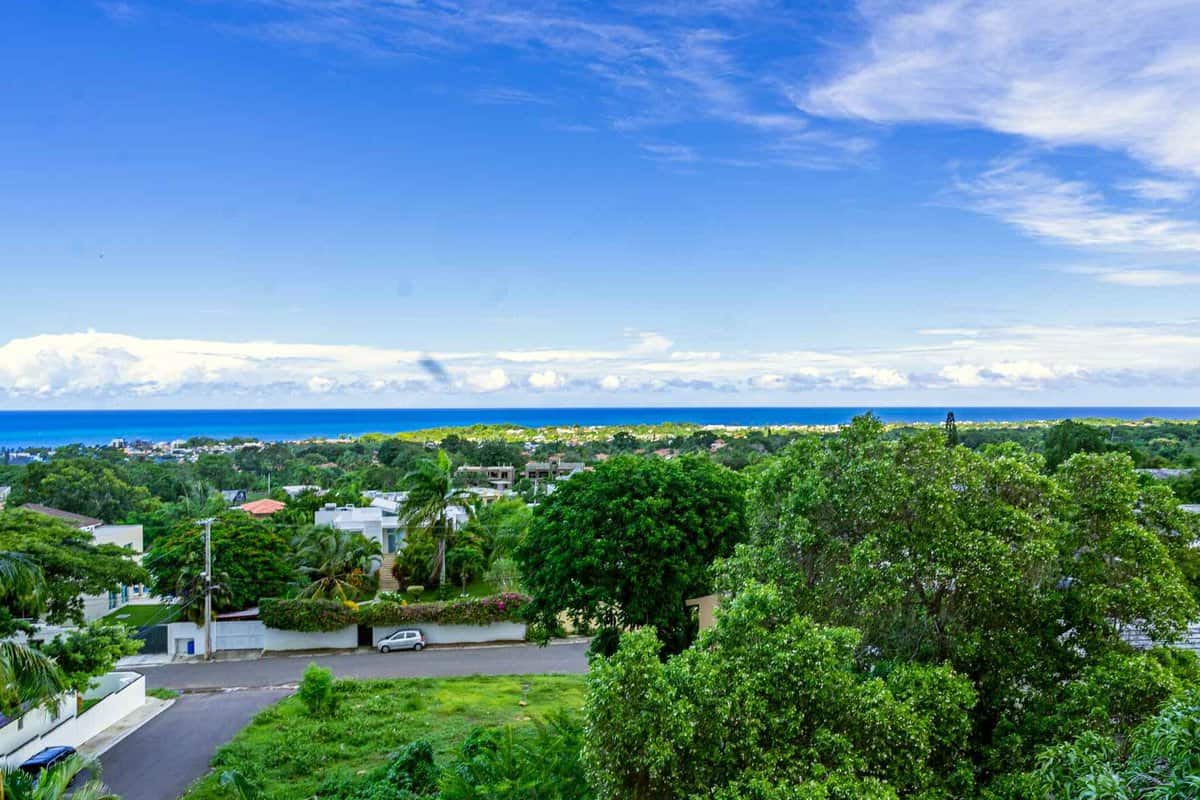 Try Canyoning
If you're looking for another one of the many adventurous things to do in Puerto Plata, you can go canyoning and rappel down waterfalls at a popular canyon among the rivers of Cabarete. Nicknamed the Magic Mushroom because of its shape, this canyon has several spots where visitors can swim through the canyon, jump into the river, and do a couple of intense rappels.
Go on a City Tour
Learn about Puerto Plata from the experts and get an inside look with these amazing city tours.
Day Trip to Sosúa
Sosúa is a charming beach town and makes for a great day trip from the province of Puerto Plata. Playa Sosúa is one of the prettiest beaches around, with wide stretches of golden sand and turquoise waters. It is a popular destination, especially on the weekends; the clear waters are perfect for snorkeling and the beach is lined with nearby restaurants, bars, and shops.
Where to Eat in Puerto Plata
For A Little Bit of Everything in Puerto Plata
Piñonate is a quaint art cafe that serves great Spanish food, as well as a mixture of other cuisines. Here you can get everything from Latin food to hamburgers, perfectly made. Not to mention that this cafe is in a great spot only a few blocks from the water, making it easy to fit on your list of things to do in Puerto Plata.
A Coffee Shop in Puerto Plata
Coffee enthusiasts will love this spot! Situated right next to Amber Cove Port, Cafe El Cibao is known for serving incredible iced coffee and ground coffee. There is a variety of special coffees to choose from, and the staff is incredibly friendly and helpful.
Fusion Foods in Puerto Plata
Dining at Mares Restaurant & Pool Lounge is sure to be a unique experience, as Chef Rafael Vasquez-Heinsen converted his home into this Puerto Plata restaurant. It's in a slightly quieter area and serves a delicious fusion of Asian, Caribbean, and French cuisines.
Nightlife in Puerto Plata
For those interested in a livelier scene, this is a spot you must add to your list of things to do in Puerto Plata. Located just two streets over from the coast, La Esquina de Chalo is a great place to enjoy the nightlife in Puerto Plata.
Outdoor Terrace in Puerto Plata
Charros CaribeMex serves a mixture of Mexican and Caribbean style cuisines for you to try. There is also a full bar offering Caribbean drinks and Mexican tequila, and an Ocean Breeze Terrace for guests to enjoy.
Secluded Dining in Puerto Plata
Tam Tam is a two-story cafe right on the coast in Puerto Plata, offering unmatched views of the Atlantic from its second story. The terrace and dining room of the cafe offer plenty of privacy, and overall, you'll find this to be a much more secluded place compared to others in Puerto Plata. This is the perfect place to unwind and enjoy a great view on your list of things to do.
Traditional Canadian in Puerto Plata
Well-known for its lobster and poutine, Le Petit François is a popular destination and knows as Playa Puerto Plata among the locals. Aside from traditional Canadian meals, the restaurant offers an array of other enjoyable dishes and drinks with live sports broadcasts.
Vegan Options in Puerto Plata
If you prefer healthier meals or are more selective with your restaurants, American Bar-B-Q & Grill in Puerto Plata is the place for you! They serve a wide variety of incredible vegetarian options, including beer-battered eggplant, vegan catfish, and a vegan tomato beet soup.
Fresh Seafood in Puerto Plata
This restaurant is renowned for its fresh-caught seafood and its nautical theme. Sitting in a more residential neighborhood, it is decorated with driftwood, aquariums, and maritime decor. If you want to dine at Le Papillon, make sure you book reservations ahead of time. They only serve dinner, and all dishes are made from fresh ingredients, so the chefs need to know how many they will be serving.
Peruse the Boulevard in Puerto Plata
Although not a specific restaurant, Paso Melosa is a boulevard experience worth including on your list of things to do in Puerto Plata. The street is lined with ice cream, sweets, cake, snacks, pizza, coffee, wine, and bars. It is fun to walk the boulevard and see the architecture of all the shops, inspired by the Victorian style home facades and pastel colors in Puerto Plata during the 16th and 17th centuries.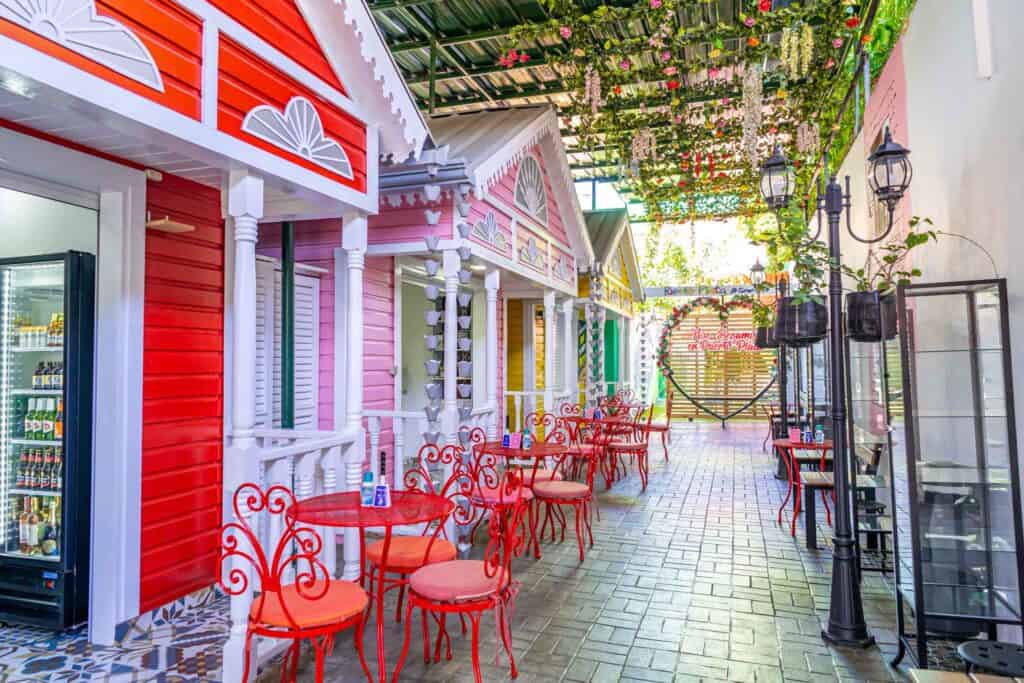 Day Trips & Touristic Attractions Within Puerto Plata
The Fortress of San Felipe
The Fortress of San Felipe was built by the Spanish in the late 1500s to protect the coast from British and Dutch militaries and French pirates. During the 19th century, the fortress was used as a prison, but it now serves as a museum showcasing the original cannons, weapons, and hidden chambers. Visiting the fortress should be on everyone's itinerary of things to do in Puerto Plata. It's both fascinating and impressive, and even offers incredible views of the sunset over the coast.
The Brugal Rum Center
If you have an interest in rum, you have to check out the Brugal Rum Distillery! As one of the most popular rum brands in the Dominican Republic and in the world, Brugal is the largest producer of traditional rum in the country and has been since 1888. Tours of the distillery are offered where you can learn about the production of rum and the history of the brand. At the end of the tour, visitors can enjoy a rum tasting.
Del Oro Fine Dominican Chocolate
The Del Oro Chocolate Factory is known for creating fine Dominican chocolate from organic cocoa beans. You can visit the factory to see how the chocolate is made and learn more about the history behind the company, and you can't leave without buying some of their incredible chocolate!
El Mercado in Puerto Plata
Shop among the locals and practice your bargaining skills at this lively marketplace. El Mercado is a busy central market in Puerto Plata where you can find a great supply of fresh fruits, vegetables, meat, and seafood. Vendors sell a variety of regional produce and knickknacks, and it is a great place to experience local culture in Puerto Plata.
Umbrella Street
One of the most picturesque sites in Puerto Plata is this gorgeous street lined with cafes and bars, covered by dozens of rainbow-colored umbrellas effortlessly suspended in the air. This is one of the most photographed spots in Puerto Plata, so be prepared to see plenty of other tourists around.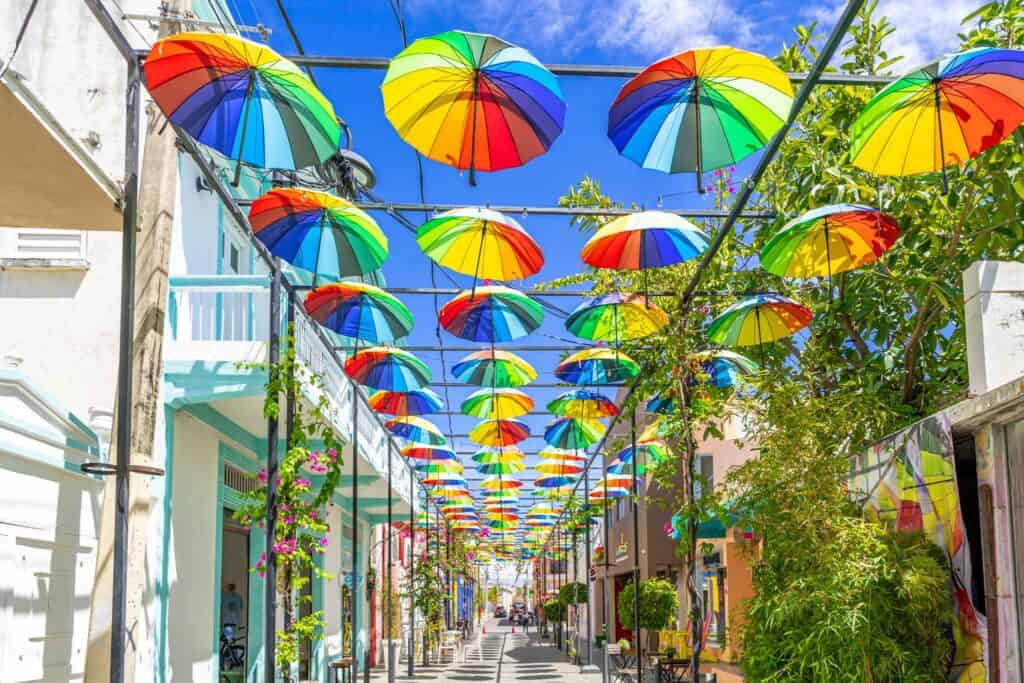 Amber Cove
A cruise center and port on the Bay of Maimon, Amber Cove was created to reopen Puerto Plata as a destination for cruise ships to dock for the first time in 30 years. The terminal features lodging and retail stores, so even if you are not coming from a cruise, you can still stay in the area and have fun exploring the resort-style atmosphere of Amber Cove.
Malecón de Puerto Plata
Walking along the Malecón de Puerto Plata should be on everyone's list of things to do. The boardwalk stretches along white sandy beaches, and there is always something worth seeing no matter when you go. You can watch or join volleyball games in the park during the day, or check it out at night when music, bars, and crowds of people bring the boardwalk to life. If you go for a morning walk, you'll be able to see a spectacular sunrise over the ocean.
Mount Isabel de Torres
Almost a half mile above Puerto Plata, Mount Isabel de Torres offers unmatched views of the ocean and beaches below, as well as the surrounding landscape. You can choose to hike or take a cable car to the top, where you will find not only incredible views, but also beautiful botanical gardens and a giant statue of Christ the Redeemer, one of Puerto Plata's many iconic landmarks.
Casa de la Cultura
This beautiful, three-story Victorian-style building sits across from Puerto Plata's Central Park and offers lovely panoramic views of the park and central square. Originally used as a meeting place for revolutionaries, the building now serves as a spot for cultural events, as well as providing a home for an art gallery and a historic Spanish library. If you are interested in the cultural history of Puerto Plata, this is a great place to visit!
Central Park
Known as Parque Independencia to the locals, Central Park is a beautiful place to visit in Puerto Plata. The square sits right in the heart of Puerto Plata and is framed by royal palm trees and Victorian architecture on all sides. People stop to relax in this urban park throughout the day and it is a great place to set off on a tour of the city, with its abundance of restaurants, cafes, and museums nearby to get started!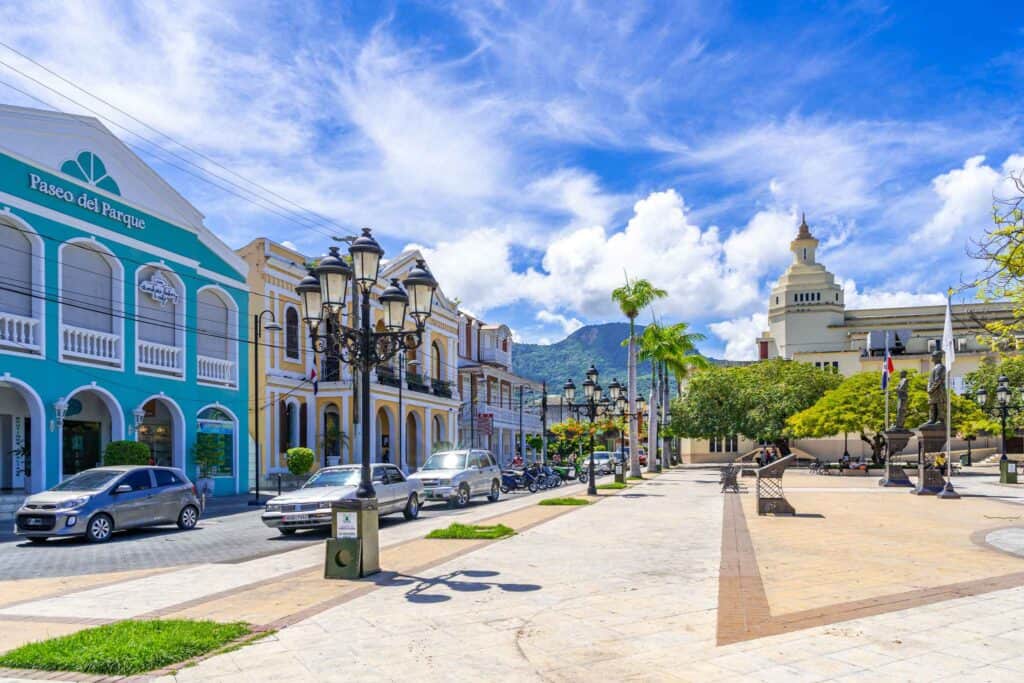 Day Trip Destinations Outside of Puerto Plata
Histórico La Isabela Park
Now a national park, Histórico La Isabela Park was originally one of the first European settlements in the Americas. It was founded by Columbus in 1493, but only survived a few years before falling to ruin. Today you can visit the park and see the remains of Columbus's house and a church from the original settlement. There are even the remains of a graveyard where you can see a skeleton beneath glass!
Dudú Blue Lagoon
About two hours east of Puerto Plata is the stunning Laguna Dudú, a series of freshwater lagoons in a lush forest. This makes for the perfect day trip from Puerto Plata, as there are so many outdoor activities to keep you entertained! You can swim, snorkel, or kayak in the turquoise waters and surrounding caves, or if you are really adventurous, you can try a zipline freefall from more than 32 feet in the air. There is even an on-site restaurant and bar, so you could definitely spend the whole day here!
Mina de Larimar
For a truly one-of-a-kind experience, take a day trip to visit the Mina de Larimar. This is the only mine in the world where you can find larimar, a rare blue pectolite. The gemstones that can be formed from this material are a gorgeous, vivid sky blue and the larimar that is mined here is often turned into beautiful pieces of jewelry, making it a valuable resource for the Dominican Republic. If you visit the Mina de Larimar, you can meet some of the miners and learn more about the process involved in mining this stone.
Playa Caletón
Playa Dorada is the most popular beach in Puerto Plata, and it is definitely worth a day trip! However, if you venture a few hours away from the city, you can find the even more breathtaking Playa Caletón, near the fishing village of Rio San Juan. The beach is shaped like a crescent and framed by lush vegetation. What really gives this place its mystical feel though are the intricate rock formations among the vegetation, some of which have been carved to bear the faces of Taino Indian chiefs.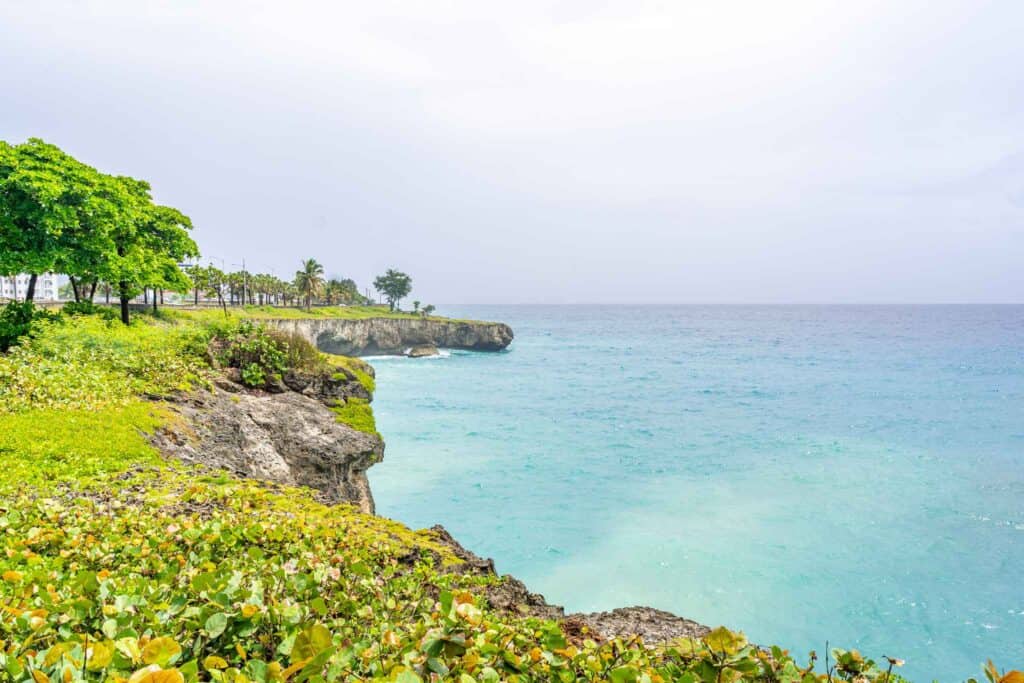 Templo de las Américas
Anyone interested in history and culture will love this day trip from Puerto Plata! Only an hour and a half away, the Templo de las Américas is considered the first Catholic Church in the New World. The stone temple sits in the middle of a beautifully landscaped garden, and if you go inside, you will see images of the Virgin Mary and feel the constant Atlantic breeze flowing through the temple.
Río Jamao
The Río Jamao runs south of Puerto Plata and is another great place to go for a day trip filled with activities. There are hiking spots in the forest where you can see all of the beautiful, natural scenery that the Dominican Republic is known for, as well as fresh river pools to swim in. You can also go on tubing or kayaking excursions led by adventure tour operators in Cabarete.
Estero Hondo Mammal Sanctuary
This marine mammal sanctuary is home to the largest number of endangered West Indian manatees in the Dominican Republic and serves as a protected habitat for many species of birds. Make sure to climb up the watchtower while visiting. You'll get a great view of the manatees and birds from here!
Casa de Arte
Casa de Arte is a cultural center located in Sosua, acting as both a museum and an educational center for arts and crafts. Each month there is a new rotation of art and sculpture exhibits, lectures, and events, as well as a subsidized art program that teaches skills like music, dance, and painting to underprivileged youth. Anyone can stop in at any time to check out the current exhibits and see what classes are being offered.
Paradise Island
The ultimate day trip from Puerto Plata is Cayo Arena (or Cayo Paraíso), a small piece of paradise in the Dominican Republic. The shallow waters are a crystal-clear blue and offer great diving conditions for beginners, as well as the perfect place for snorkeling. The waters around this island also feature an abundance of marine life: corals, sponges, octopi, crabs, and schools of tropical fish. Note that it takes about a two-hour drive plus a short boat ride to reach Cayo Arena from Puerto Plata.
More Things to do in and Around Puerto Plata
When planning our trip to the Dominican Republic, Viator ended up being such a helpful resource so we're sharing some amazing activities you can book.
Things to Do and Day Trips from Puerto Plata: Final Thoughts
There are so many unique and exciting things to do in and day trips from Puerto Plata. It is almost too hard to choose! Have you done any of these activities or been anywhere else in the Dominican Republic that would make a great day trip from Puerto Plata or an itinerary item that you think should be a must on your list of things to do? Let us know if there is something we missed or if you end up visiting any of these destinations. We want to make sure we create a comprehensive guide for your next trip to Puerto Plata and other parts of the Dominican Republic.