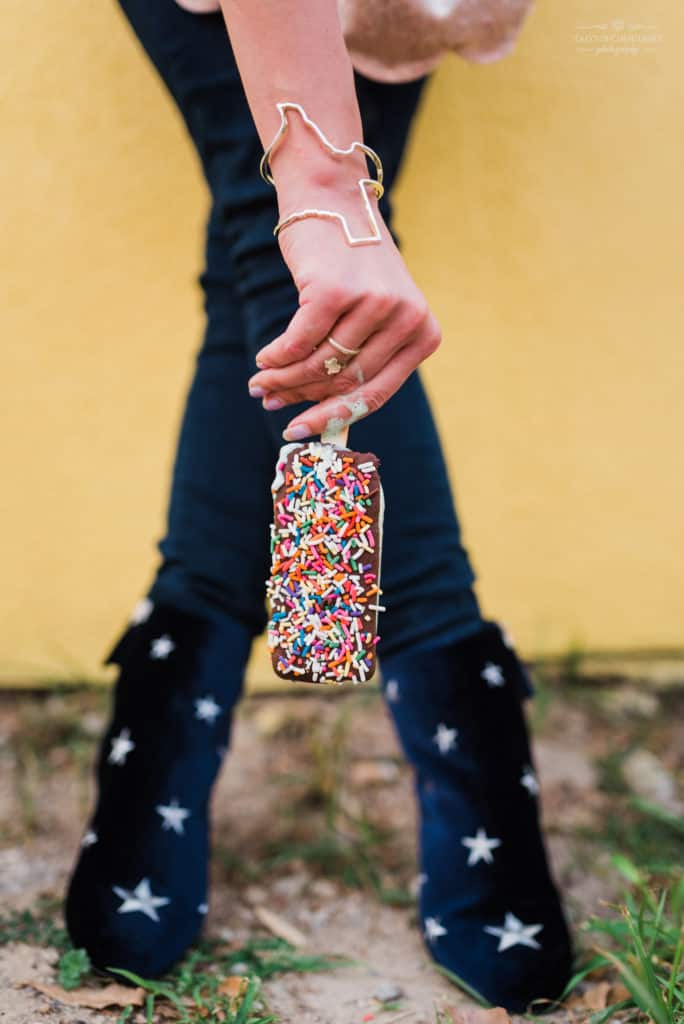 It's no secret that us Texans are pretty proud of our state! The good thing is you can find just about anything with a Texan twist. So I've gathered up a list of awesome items to get your Texan or Texan at heart friends and family. It's so easy to shop for your favorite Texans with this easy Texas gift guide!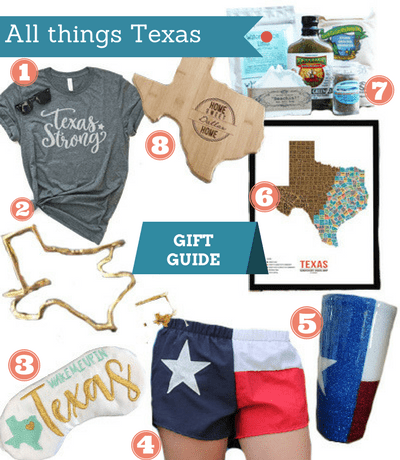 Texas Gift Guide
1. Texas Shirt: This guide has you covered in Texas attire, because even if you live in Texas you have to tell everyone you love Texas!
2. Texas Jewelry: My favorites are this Texas cuff and Texas ring, but they also have cute earrings, necklaces and more! I think this is a more subtle Texas look!
3. Texas Sleep Mask: May all your dreams be of Texas!
4. Texas Flag Shorts: I didn't even know I needed these in my life until I saw them!
5. Texas Glitter Yeti Cup: Because I had to incorporate something glitter into my guide!
6. Texas Scratch Off Map: I may not get to visit every country in the world, but I'm trying my best to visit all the amazing destinations Texas has (Trust me! There are a lot!). I love marking off each new one
7. Texas Subscription Box: A Texas gift where you can try different Texas items!
8. Texas Cutting Board: Did you know food taste's better if you use a Texas shaped cutting board?
9. Texas Guide: There is so much to explore in Texas! Get on those Texas adventures with a copy of 50 Texas Trips Under $50.
More Texas Gift Ideas
We're also sharing more of our favorite Texas themed items!