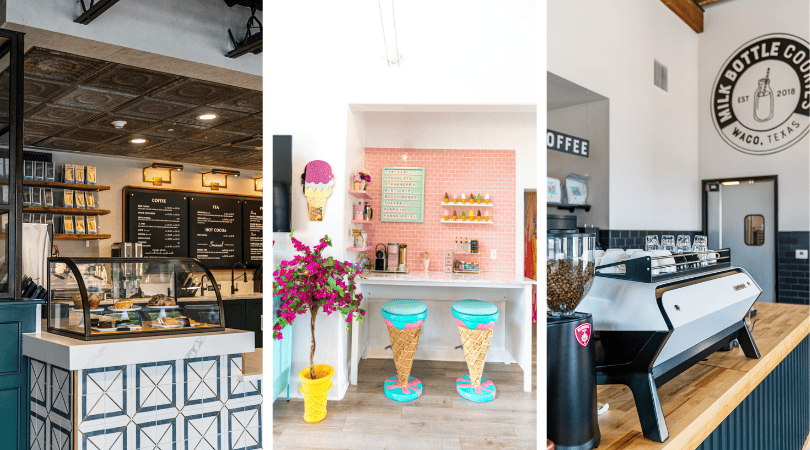 Coffee lovers, rejoice! Waco TX has some of the best coffee shops! They will delight your taste buds and fuel your caffeine cravings. Whether you're in search of a comforting classic or an innovative coffee concoction, you're sure to find it in this charming Texas town. I love spending time in Waco, where everything feels small and quaint, but still has amazing character and robust flavor.
Be sure to check out our list of things to do in Waco! Waco has so much to offer, and with all these great places to grab coffee, you'll stay caffeinated!
Check out our YouTube channel for Part 2!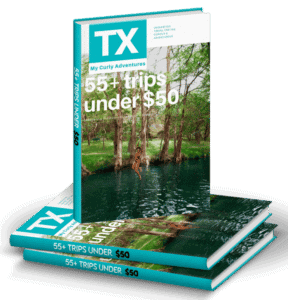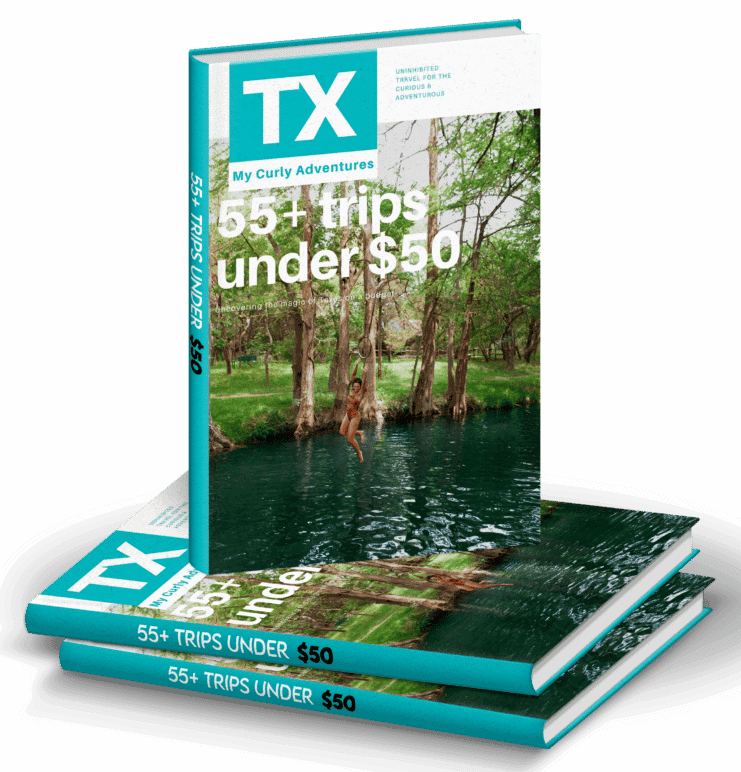 With our latest edition of our Texas Travel Guide, you can take an exciting vacation every weekend without breaking the bank and still have more to do! And in just one trip, the guide pays for itself! You'll be amazed at all the hidden gems, international influence, and wacky attractions you'll find all over Texas!
Not ready to purchase quite yet? We wanted to make this guide as accessible as possible, so we've shared our 1st edition of our guide, 50 Texas Trips Under $50. Click the button below to get yours for FREE!
THRST Coffee
The word "speakeasy" is thrown around a lot these days. However, I would go as far as to compare THRST Coffee to one, but not in the way you may think.
Although you may miss it if you didn't know it was there, owners Andreas and Bianca Zaloumis dedicate their business to not only great coffee, but also the arts and community.
THRST Coffee began as a coffee cart in downtown Waco in 2018 before becoming a brick and mortar in January 2023. You can see a photo of the original cart, taken by Andreas himself, on the wall.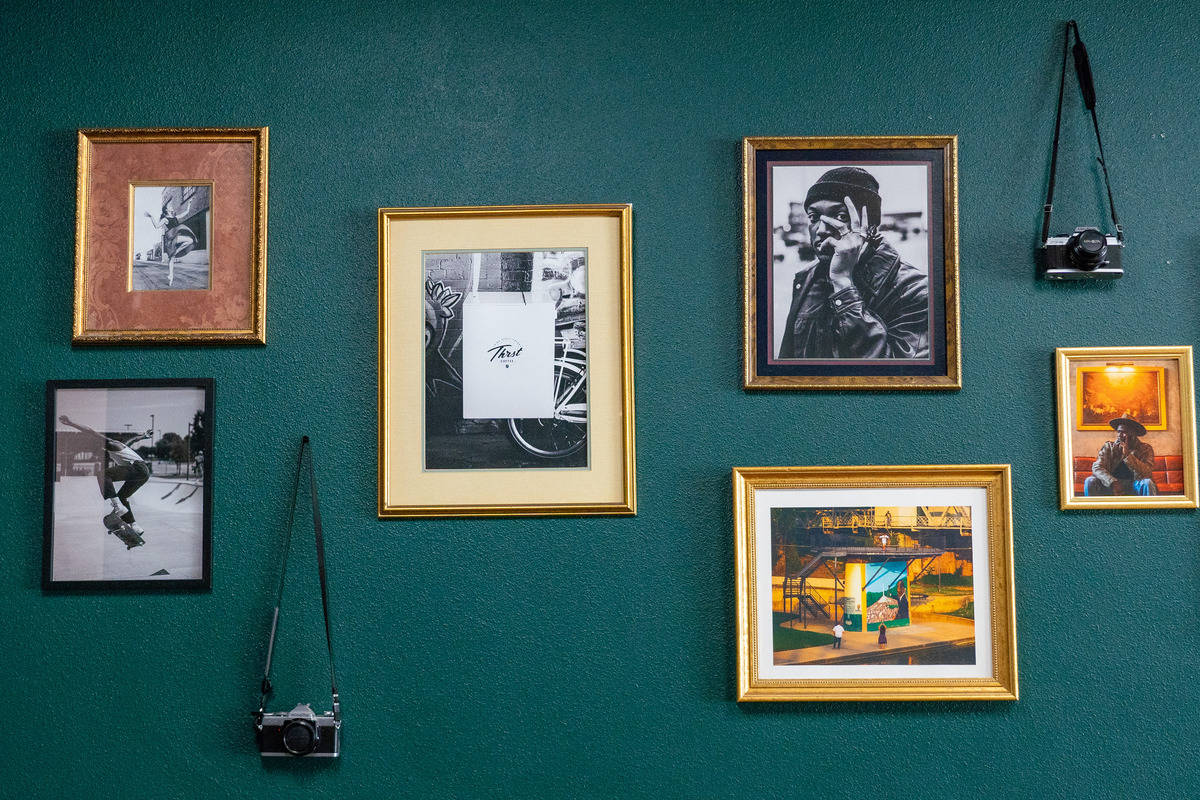 The Zalousmis strive to highlight African coffees that complement the current season, such as Ugandan coffee in the fall and Ethiopian coffee in the summer.
For your at-home coffee needs, THRST Coffee also has a roastery! Join their coffee subscription to get fresh beans delivered to your home every week, two weeks, or monthly!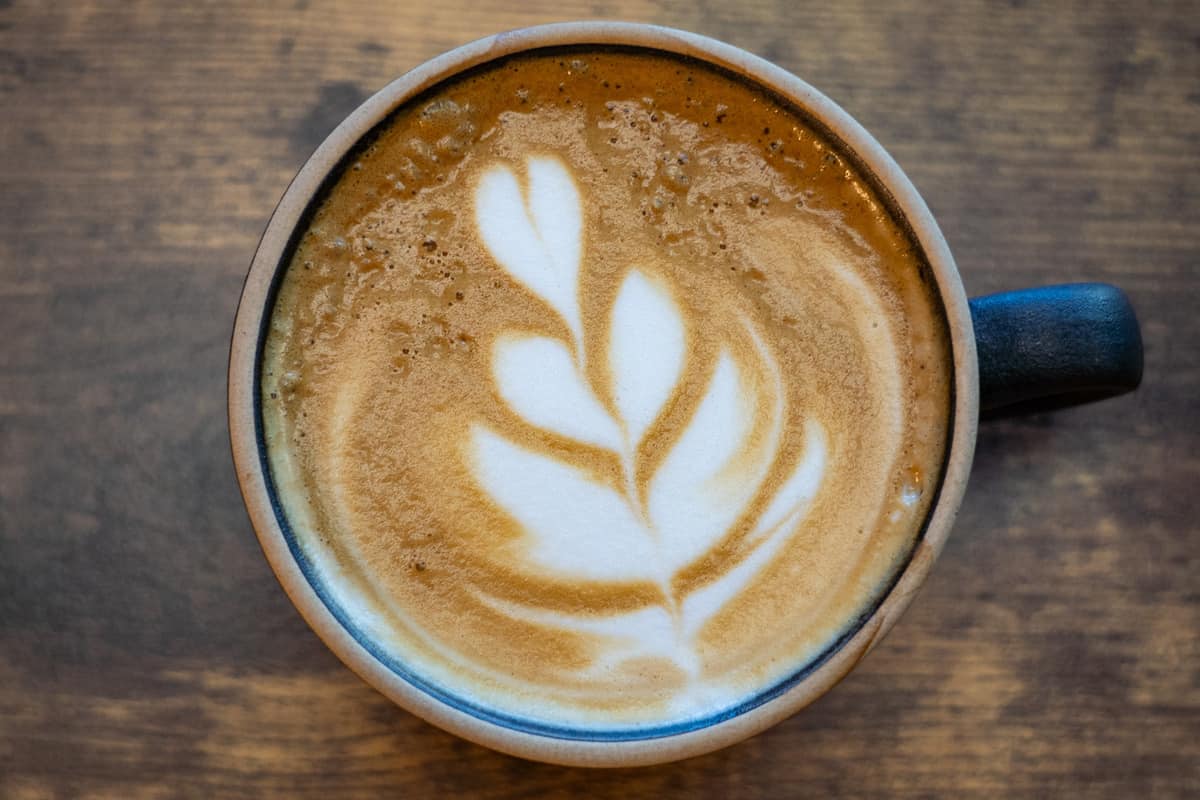 On the 1st Friday of the month, enjoy live music with your latte. The performers are actually independent, local musicians who come together for this night only! What a special treat! Meanwhile, you can watch a local canvas painter become inspired and create in real-time!
Then, every 3rd Thursday, a new art gallery is curated by 507 Gallery in the backroom for your viewing pleasure.
If you aren't able to attend, you can always admire Andreas' street style photography that's framed on the walls.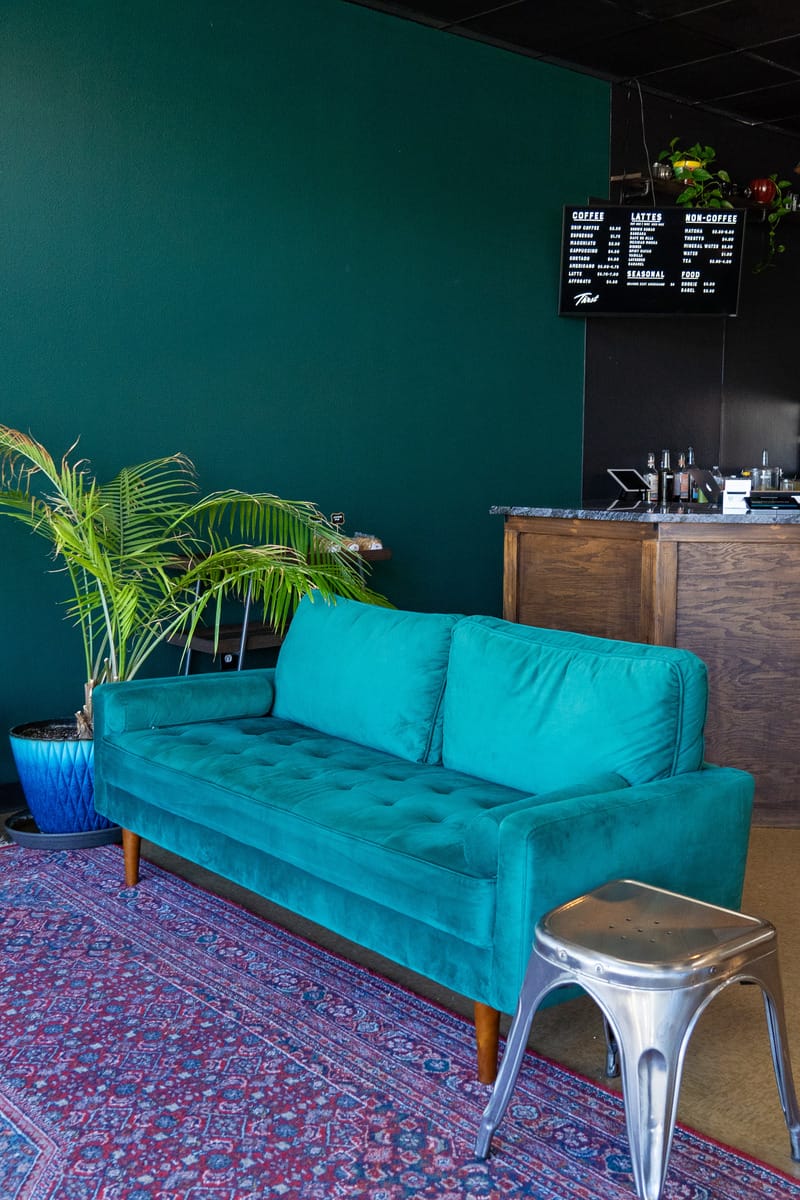 Fabled Bookstore and Café
You could easily spend hours at Fabled Bookstore and Café, where coffee and literature intertwine. This has to be one of the best coffee shops (in my opinion), simply because of how adorable it is with all the books mixed in. I always walk out with at least one book (with ten other options on my mind that I eye-balled along the way)!
But of course, the reason you've come here: their coffee is phenomenal! The best part is all of their storybook inspired drinks like the Muggle Mocha, Turkish Delight, Sleeping Beauty, and more!
For the little ones, they have fun, colorful drinks like the Frobscottle, a lemonade with lime syrup and Pop Rocks, named for the BFG (the Big Friendly Giant).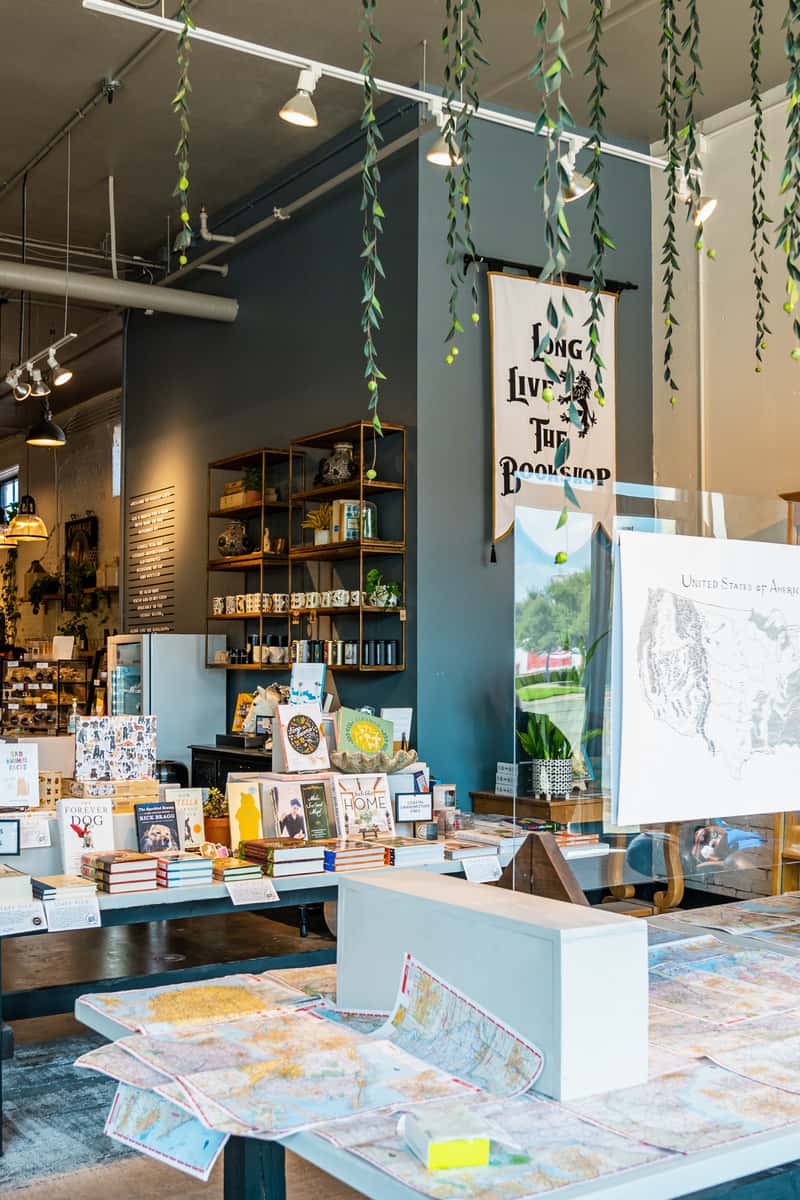 Magnolia Press
Magnolia Press is a beautifully designed coffee shop inside the Magnolia Market at the Silos. Since you're likely already visiting the Silos, an attraction Waco is best known for, this makes for the perfect coffee stop!
Grab something unique like their tres leches latte! As you can imaging, due to the Magnolia Market's popularity among visitors, this place stays busy and parking can be tricky, especially on the weekends.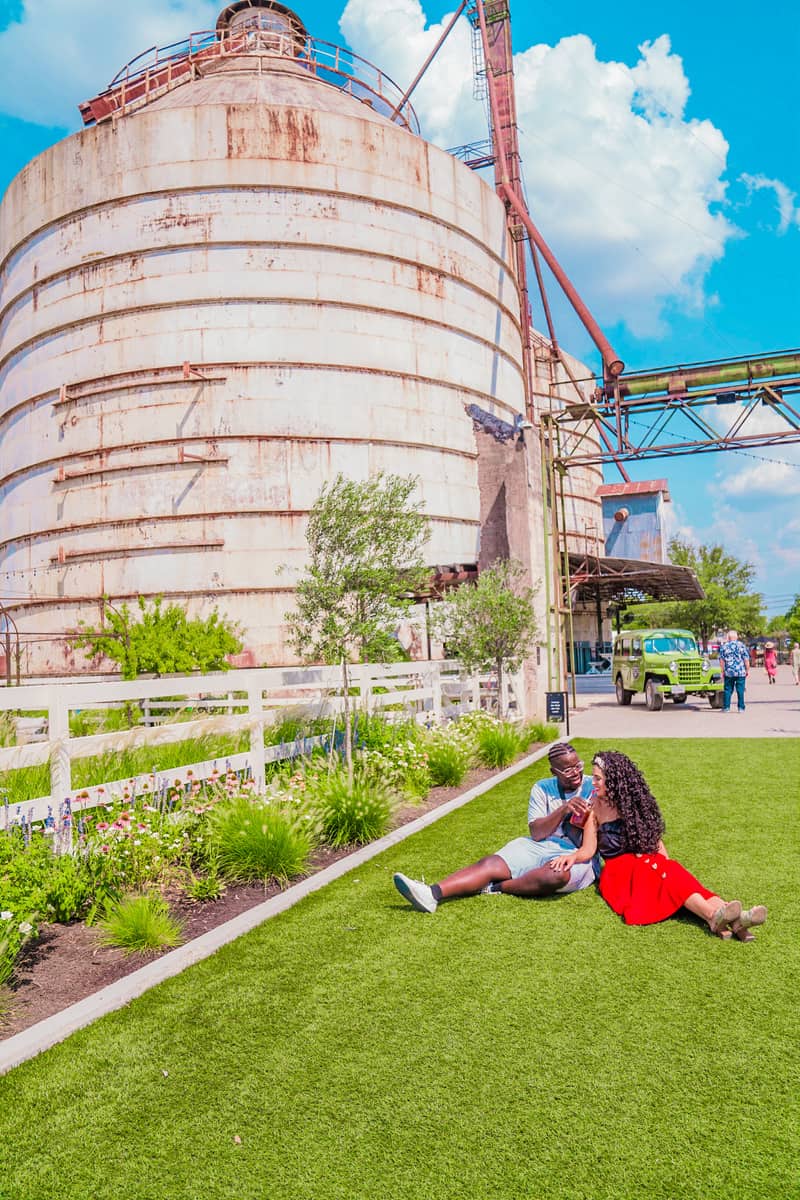 Dichotomy Coffee & Spirits
Dichotomy Coffee & Spirits serves up a unique combination of caffeinated beverages and cocktails in a hip, industrial space. Their expertly brewed coffee and creative espresso drinks are perfect for a midday pick-me-up.