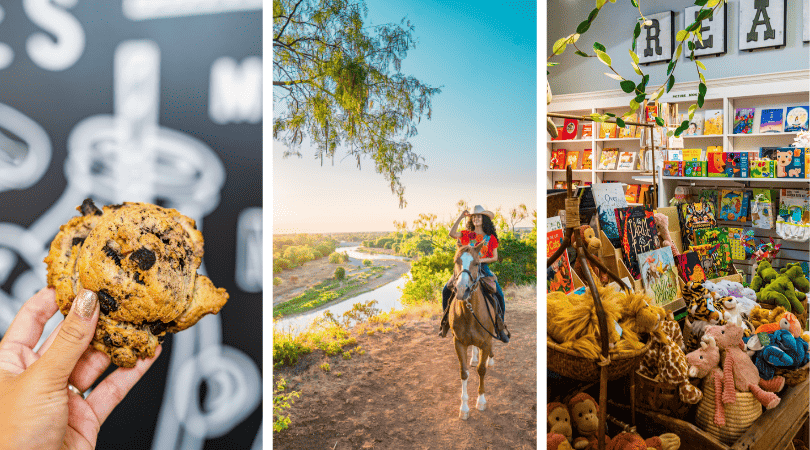 Known for the HGTV show Fixer Upper with Chip and Joanna Gaines, Waco has quickly become a top tourist attraction. With all of the fun things to do with kids in Waco TX, from museums to outdoor adventures, it also happens to be one of the best places for families!
As people who visit Waco frequently, let us be your tour guide of Central Texas with our list of the best family friendly things to do in Waco TX!
Be sure to check out our list of free things to do in Waco for more activities that are great for the whole family!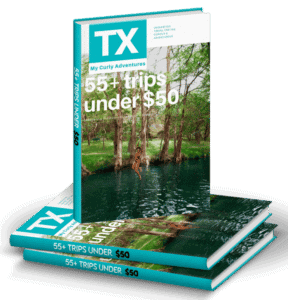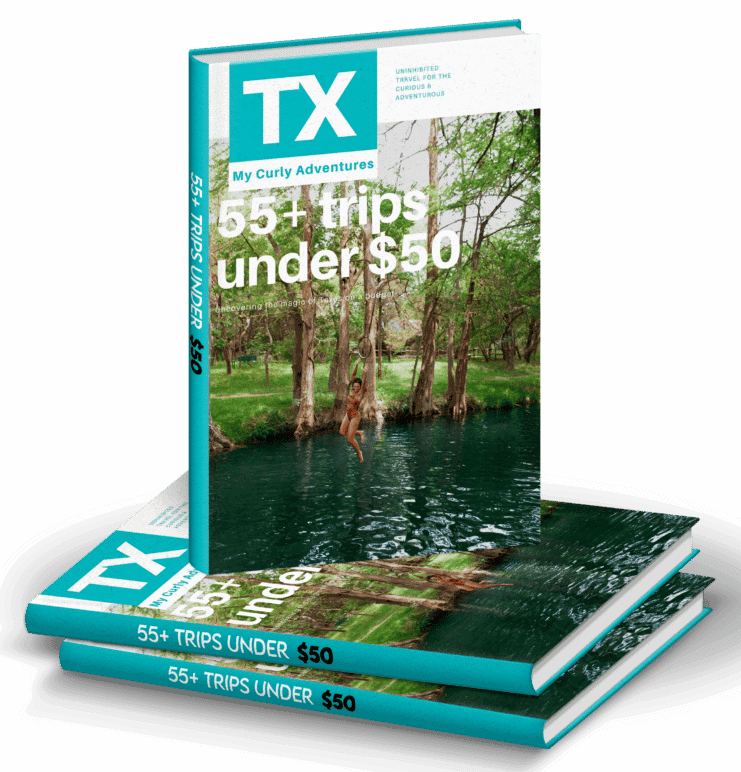 With our latest edition of our Texas Travel Guide, you can take an exciting vacation every weekend without breaking the bank and still have more to do! And in just one trip, the guide pays for itself! You'll be amazed at all the hidden gems, international influence, and wacky attractions you'll find all over Texas!
Not ready to purchase quite yet? We wanted to make this guide as accessible as possible, so we've shared our 1st edition of our guide, 50 Texas Trips Under $50. Click the button below to get yours for FREE!
Stay at the Ice Cream House at Casa Kumwesu
For the perfect family friendly stay, we thought we would recommend the ice cream themed rental we created! The Ice Cream House at Casa Kumwesu is not just a delightful and unique accommodation option, but a whimsical haven designed with families in mind.
From the moment you step inside, you'll be transported to a world of ice cream-inspired wonder. Every corner of the house is adorned with vibrant and whimsical ice cream-themed art, creating an immersive and playful environment that both kids and adults will adore.
The furnishings are carefully curated to evoke a sense of joy and fun, with colorful chairs and tables that resemble melting ice cream cones, and cozy beds that are decorated with scoops of creamy goodness.
Whether you're indulging in homemade ice cream from one of our two ice cream makers or playing Pac-Man in the upstairs loft, the Ice Cream House offers a truly unforgettable experience for families seeking a magical getaway. Not to mention, it's a great place for kid's birthday parties!
Excited for your stay? Click here to book now!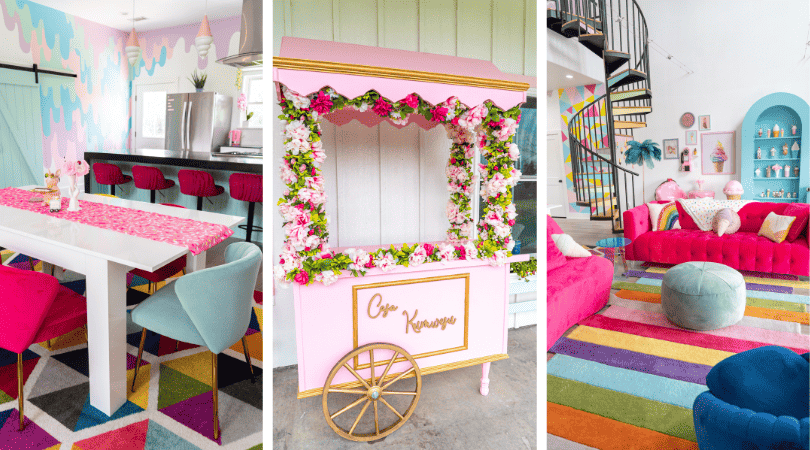 Our Favorite Things to Do in Waco with Kids
Visiting Waco with kids can be a great experience! Every time we visit Waco, which is just about every month, we are amazed at all the family friendly things to do!
Waco Mammoth National Monument
This is easily one of the best family friendly things to do in Waco! The kiddos will have the chance to see magnificent fossils of the Columbian Mammoths that roamed Central Texas during prehistoric times.
From the colossal size of these ancient creatures to unraveling the mysteries of their existence, it's an educational adventure that will spark their curiosity and ignite their imagination.
General entrance to the park is free, but the admission fee to enter the Dig Shelter is as follows:
​Adults (18-61): $6
Seniors (62+): $5
Youth (4-17): $5
Infants & Toddlers (3 and under): Free
Dr. Pepper Museum
A fun attraction for older kids is the Dr. Pepper Museum, where they can immerse themselves in the fascinating history of Dr. Pepper.
From the origins of this iconic soda to its rise in popularity, visitors can explore the evolution of the brand through interactive exhibits and engaging displays. You'll learn so many interesting facts about Dr Pepper!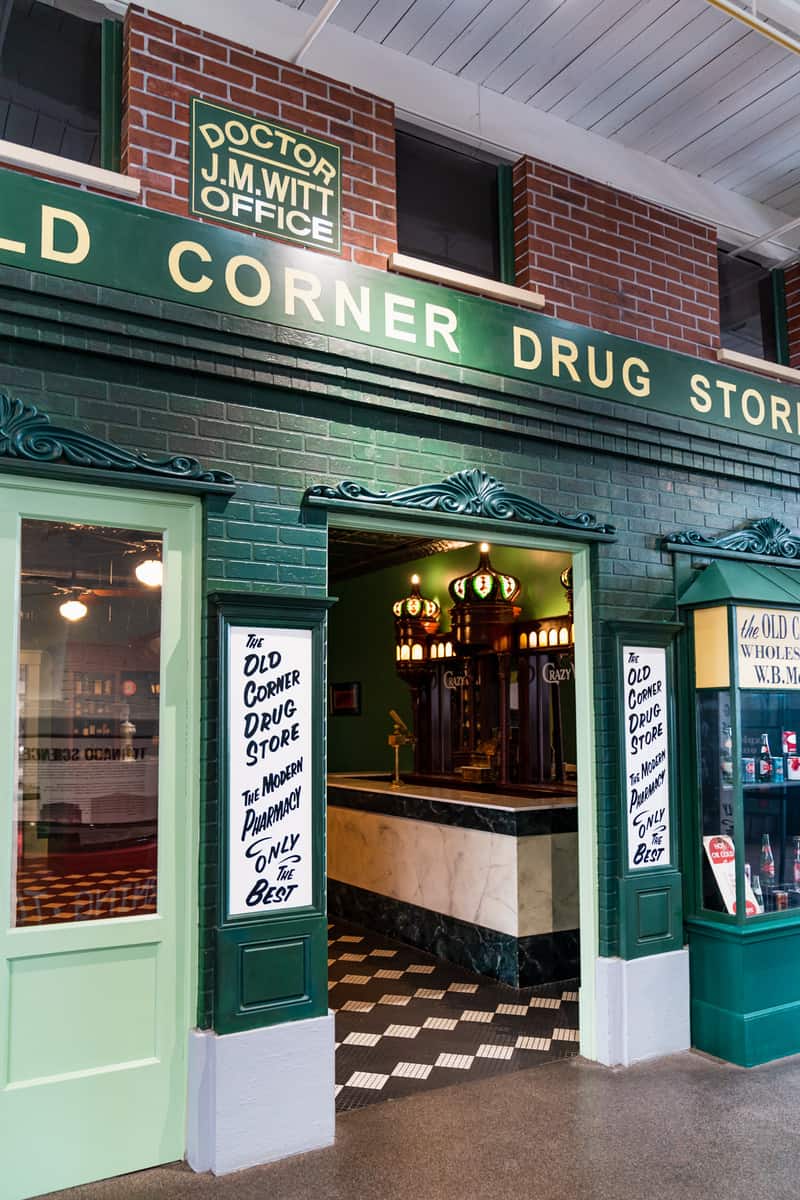 One unique highlight is kids can even participate in a hands-on workshop where they create their own personalized soda!
End your trip to this popular tourist attraction with a stop at the ice cream counter. Redeem your free Dr. Pepper coupon (included with paid admission) or share a Dr. Pepper float!
Prices:
General Admission: $10
4 years and under: Free
Make-A-Soda: GA + $10 per person (reservation required)
Waco Paddle Company
You can rent kayaks, canoes, or paddleboards and explore the river at your own pace. It's a great, fun-filled way for the family to enjoy the beauty of the Brazos River and perhaps leave with a new, favorite activity you can do as a family!
Paddles and life jackets come in multiple sizes for children and adults. Refer to their website for rental costs.
Waco Tours
One of the best ways to experience all that Waco has to offer is through a guided tour. Waco Tours offers a variety of options, ranging from scenic (seasonal) river tours to cultural and historical city tours.
These guided experiences provide insight into Waco's rich heritage and visits to hidden gems, making them a must-do activity for both first-time visitors and seasoned locals.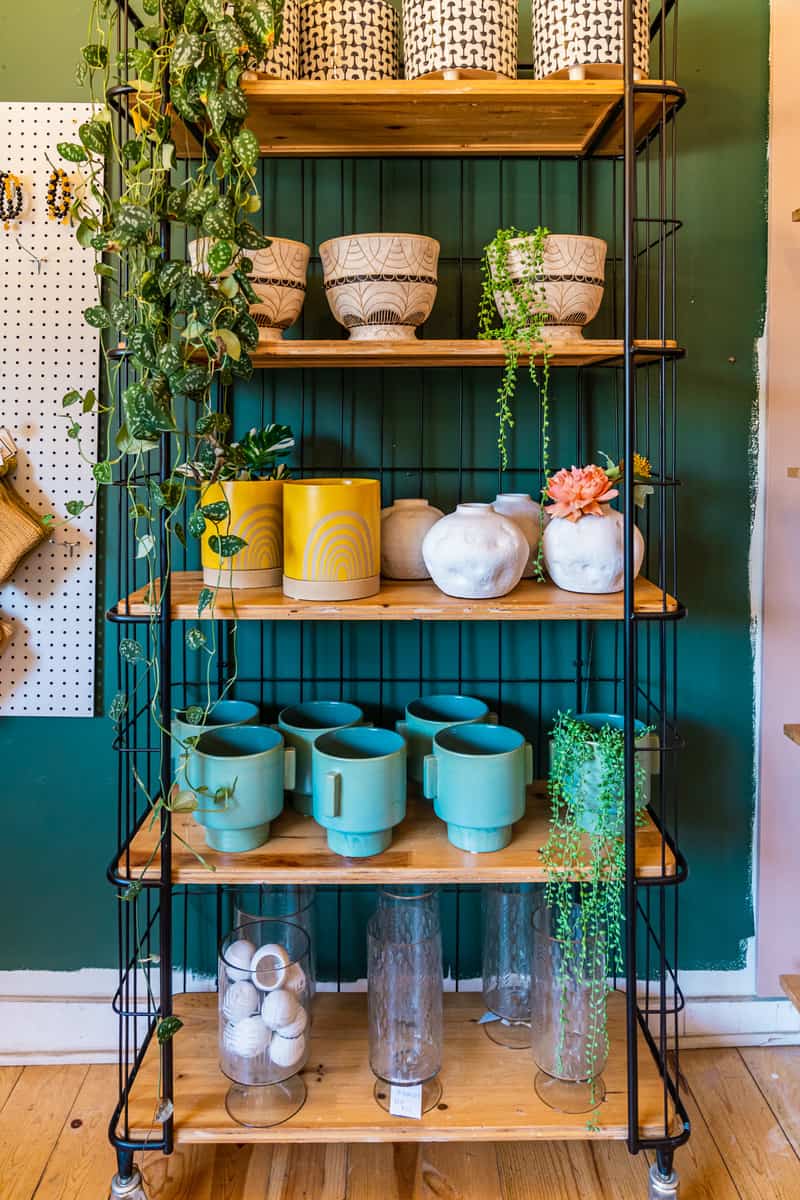 The tours aren't just informative, they are also entertaining and filled with fun, making them an excellent way to spend a day exploring this charming Texas city with the entire family! You'll even walk away with a coupon book to use on the rest of your Waco trip!
Prices (Classic Waco Tour):
Adults: $69
Kids (12 and under): $64
Waco Surf Park
Here, families can take on the challenge of surfing in a controlled environment, which makes it a fantastic choice for both beginners and seasoned surfers. The park provides surfboards and offers lessons from experienced instructors, ensuring a safe and enjoyable experience for all ages. A trip to the surf park not only offers thrilling fun but also an opportunity to learn a new skill.
When we visited Waco Surf for the first time, we were amazed at how young some of the surfers were and how quickly they caught on! Refer to their website for prices and availability.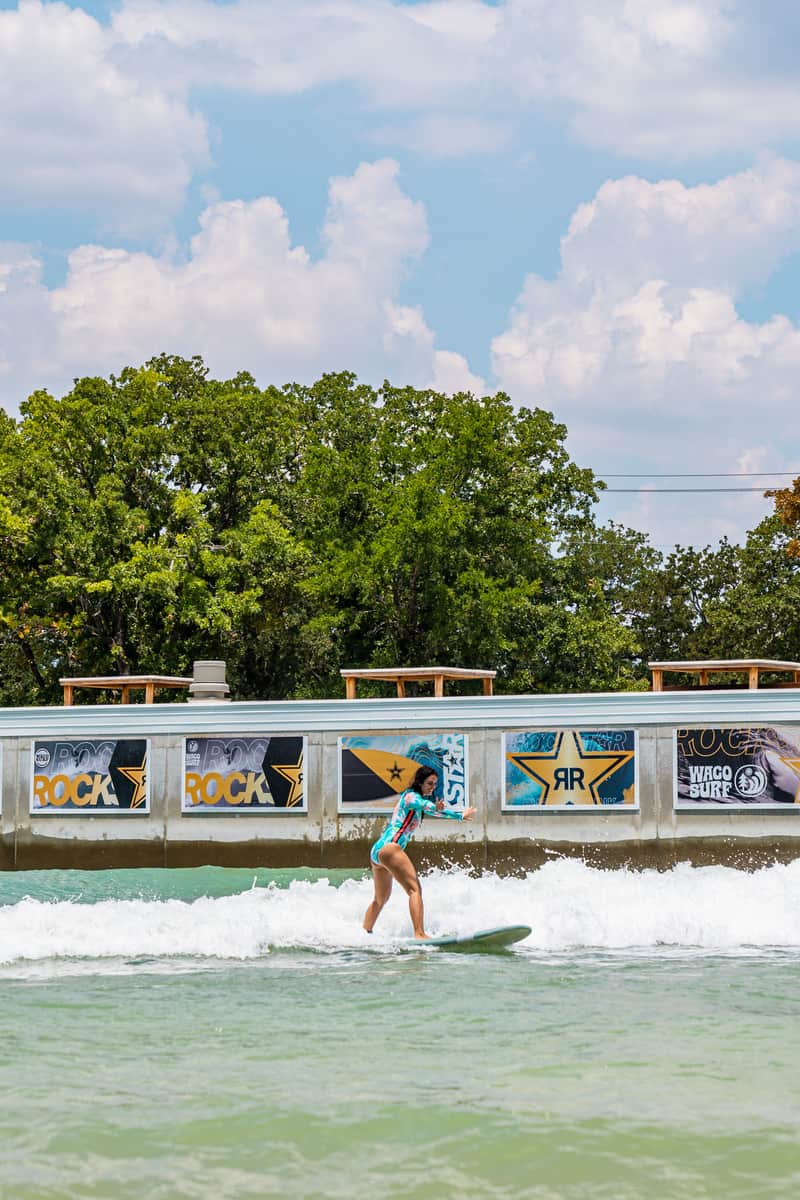 Water Slide & Lazy River at Waco Surf Park
For families looking for more of a laid-back water experience, the water slide at Waco Surf provides a rush of adrenaline for thrill-seekers and high energy kiddos, while the lazy river offers a tranquil ride on inner tubes.
Both attractions guarantee a refreshing escape from the Texas heat and are suitable for family members of all ages. This unique combination of excitement and relaxation makes a visit to the water slide and lazy river at Waco Surf Park an experience not to be missed.
There are family passes available for purchase, among other admission options. See their website for a complete list.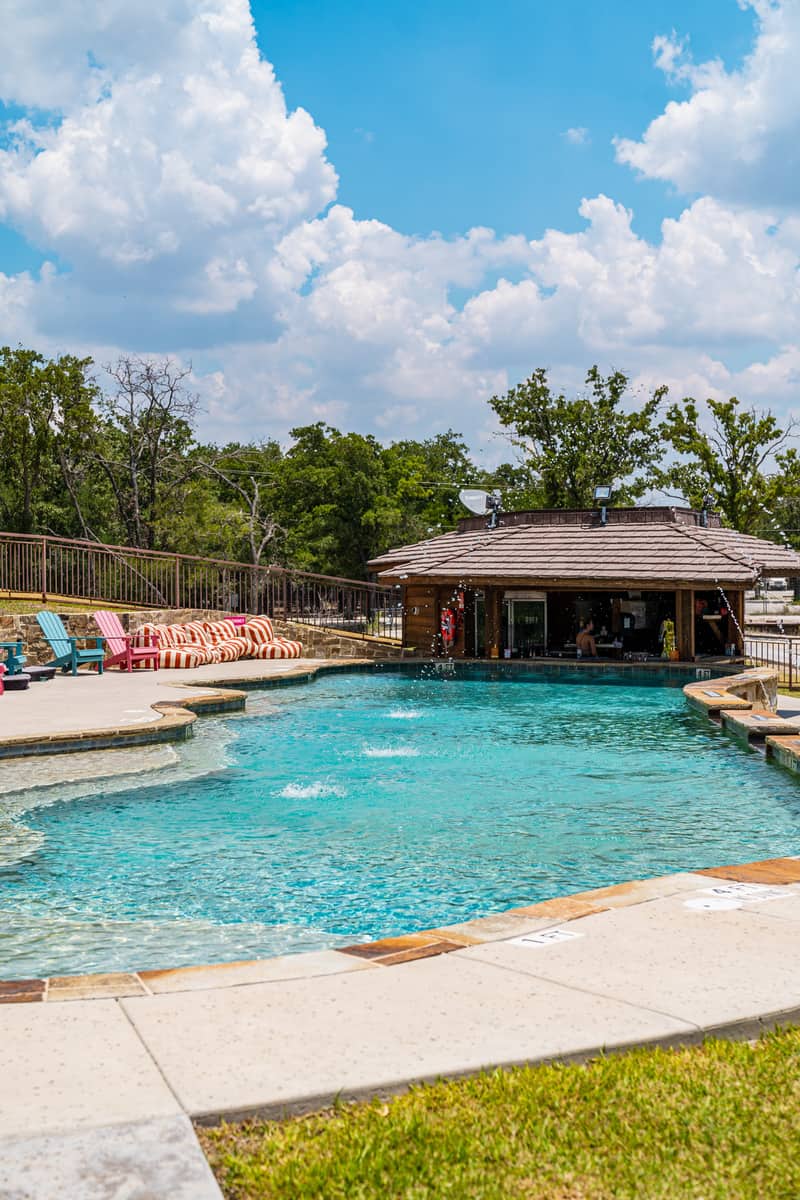 Homestead Craft Village
At this interactive village, kids have the opportunity to immerse themselves in the rich world of traditional crafts. From the mesmerizing art of pottery, where they can mold clay with their hands, to the captivating craft of blacksmithing, there's over 120 classes to choose from!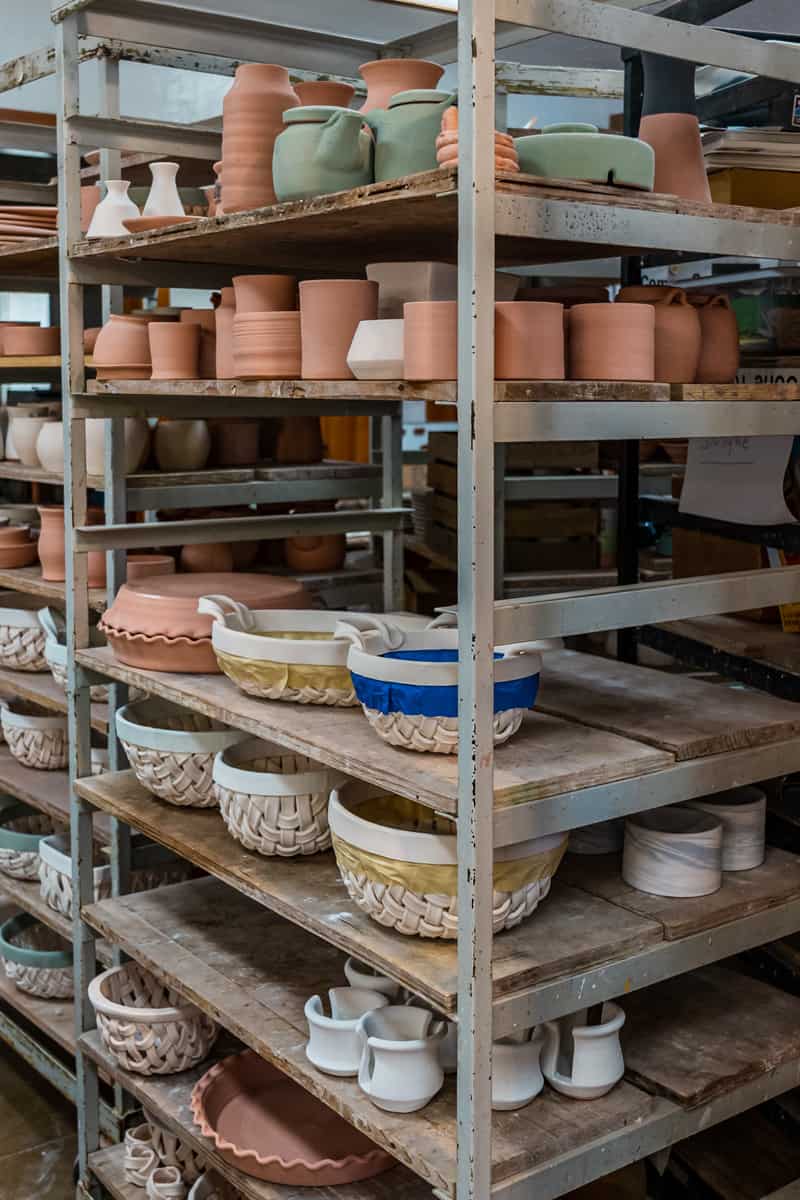 You can sign-up for workshops beforehand, or simply walk around Homestead Heritage (there isn't an entry cost) and see all that they have going on. There are also some make-and-take items for sale and free video classes!
If you're a Waco local with kids, there are also workshops that last for weeks where your family can eventually bring home something you crafted from beginning to end, such as furniture! See the full list on their website!
More Family Friendly Activities
Horse-drawn hay rides: Saturdays, 11:30am to 3:30pm (Adults: $6; Children $5)
Sorghum Festival: You can watch the process of creating sorghum syrup from raw sorghum using a horse-powered mill. There will also be a syrup cook-off, hayrides, craft demonstrations, make-your-own activities, sorghum samples, and food

September (admission is free)
Homestead Fair: There will be craft demonstrations, agricultural exhibits, music, shopping, food, and more!

3-day festival in November
See their website for additional details and dates for the current year.
Brazos Valley Cheese
Kids can learn how cheese is made and even try some for themselves. Nothing is more family-friendly than a tasty adventure! There's even a cheese cave!
The Silos at Magnolia Market
A popular destination for fans of the HGTV show Fixer Upper, families can shop, eat and play yard games while soaking in the sun. There are food trucks and regular special events for families to enjoy as well! Be sure to pose for a family photo in front of the iconic silos!
There is also an interactive baseball field where families and kiddos alike are welcome to play a quick game!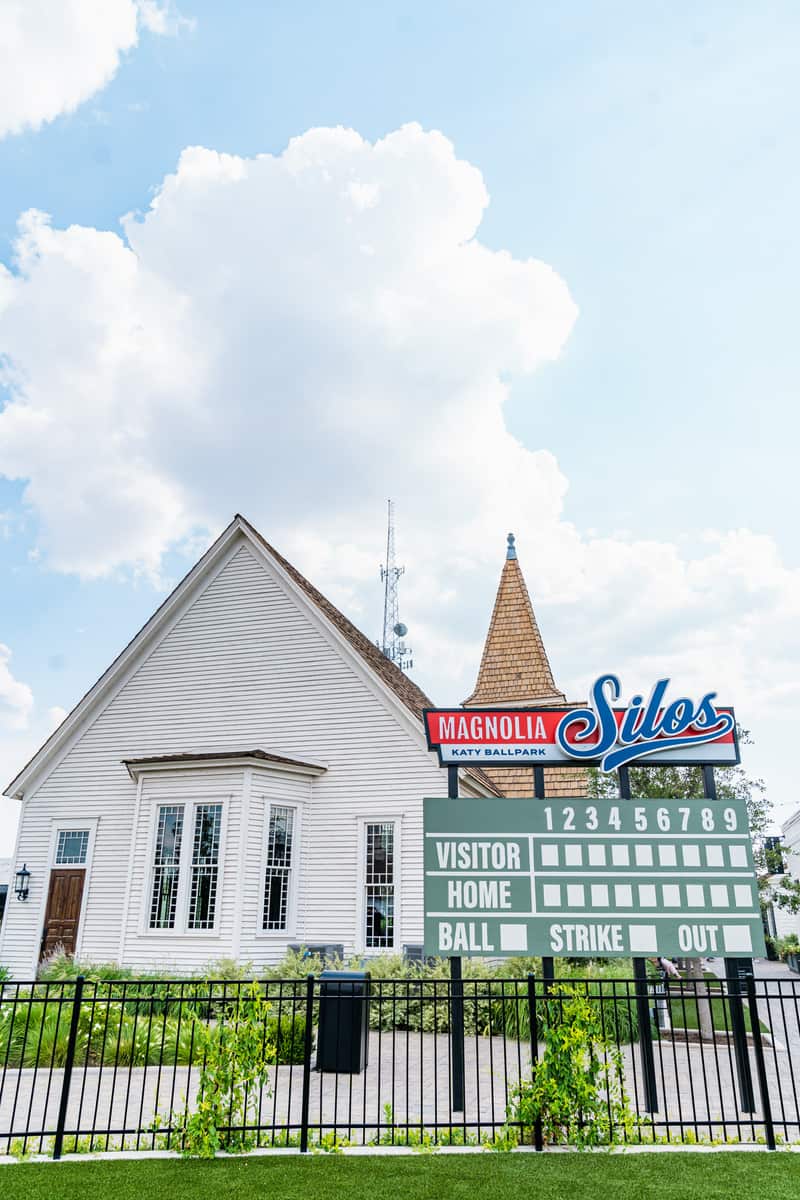 Cameron Park Zoo
Home to more than 1,700 animals, this small zoo offers an engaging and educational day out for kids of all ages. Don't miss the chance to feed the giraffes, go down the otter slide, or see the Komodo dragons.
Prices:
Adults (13+): $14
Seniors (60+): $12
Kids (2-12): $10
Children (2 and under): Free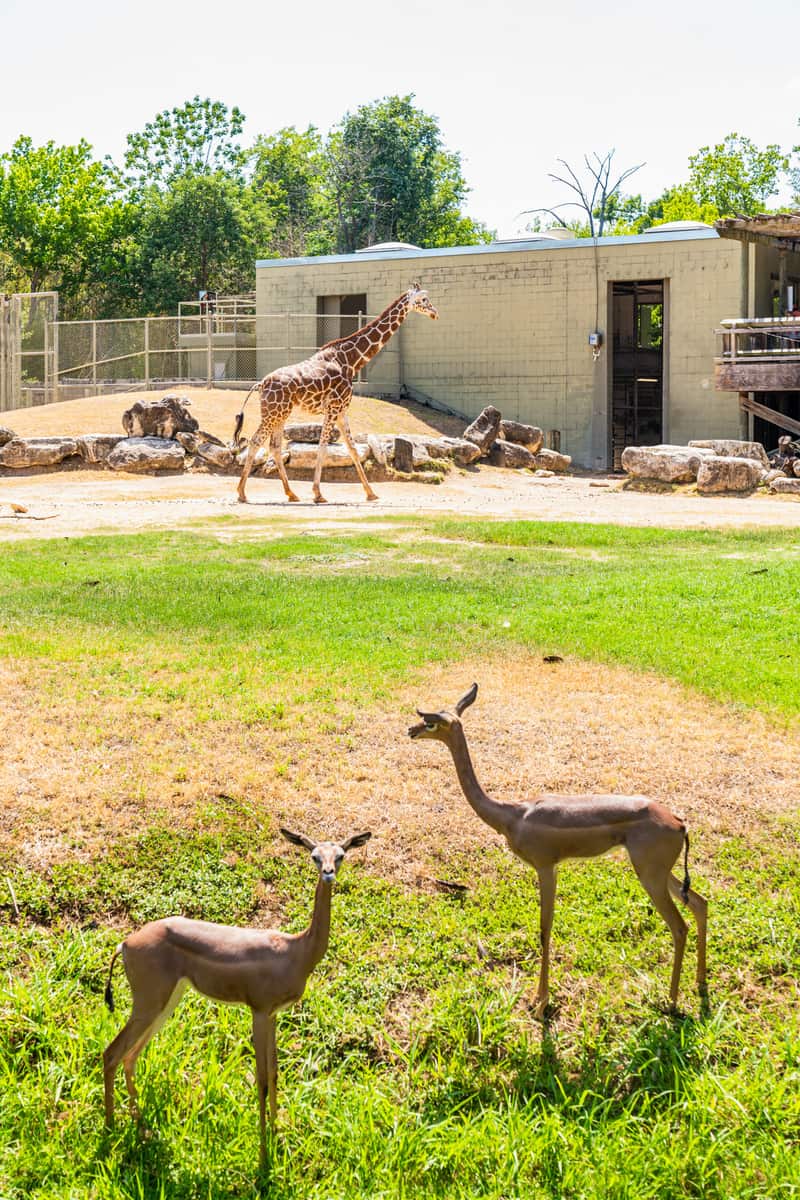 Hawaiian Falls Waco
Imagine a vibrant waterpark with thrilling slides, a relaxing lazy river, massive wave pool, and a splash pad; the ultimate escape from the scorching Texas heat. The Hawaiian Falls Water Park is full of aquatic enjoyment for visitors of all ages, perfect for high-energy little ones of all ages!
Hawaiian Falls Waco offers a variety of family options including the Waco Summer Splash Pass, where each family member can visit four times for just $49.99 each!
See their website for additional ticket options.
Heritage Creamery
Indulge your taste buds in the delicious, hand-crafted goodness of Heritage Creamery. Kids can learn about the process of making ice cream from scratch. No need to worry about any dyes or gums since they only use locally sourced ingredients! Plus, the chance to sample some truly unique flavors makes this an irresistible stop on your adventure.
More Family-Friendly Things to Do in Waco TX
King's Landing
​King's Landing is the perfect place to shop for the videogame lover or your family's next favorite boardgame. Their selection goes from wall-to-wall, including themed décor from franchise's like Harry Potter and more!
If you go to the back room, you'll also find arcade games and a community collection of board games you can spend hours playing. They share their space with Butter My Biscuit (read more about them here), so drop by for brunch or one of their themed coffees and eat while you play!
Follow them on Facebook to keep tabs on what gaming events they're hosting, like their weekly Pokémon nights!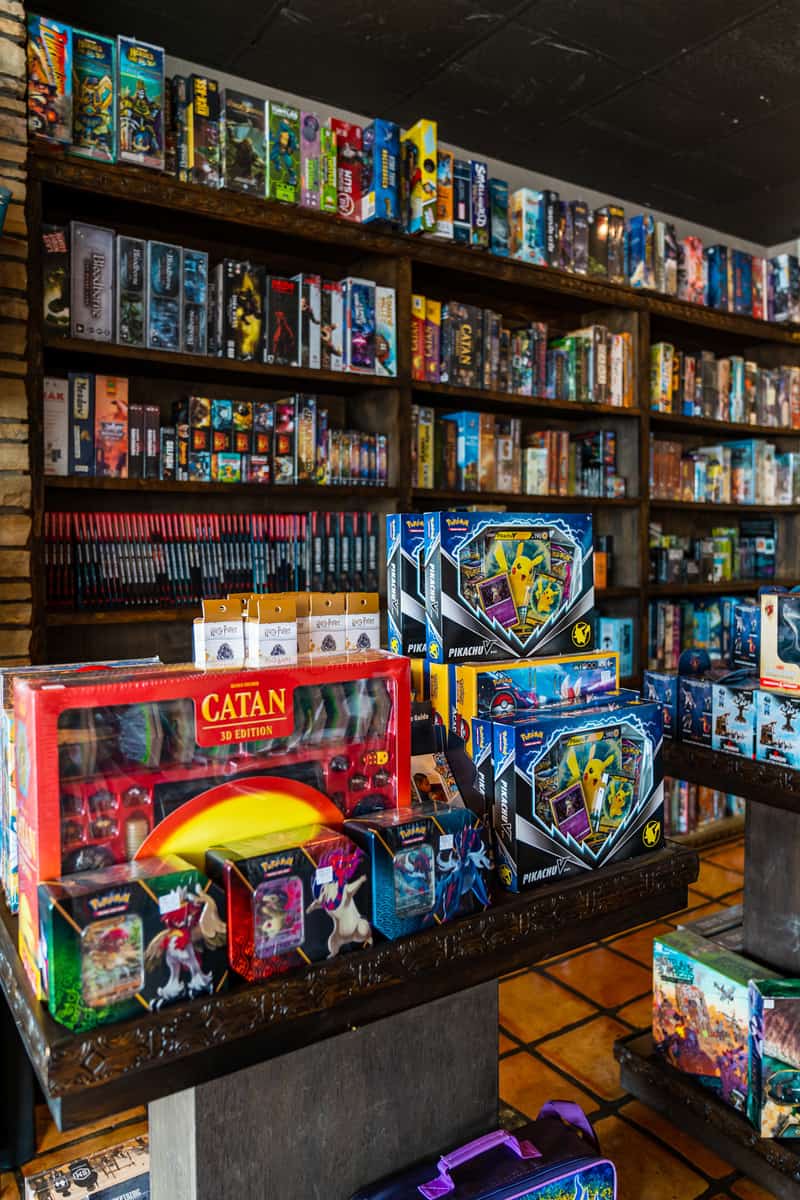 Baylor Bears
Known for its strong athletic and academic programs, Baylor is also home to two live American black bears, Joy and Lady. These well-loved mascots live in a state-of-the-art habitat on campus, which is open to the public. Visitors are welcome to come and see them as they play and frolic in their habitat, providing an up-close and personal bear encounter that's sure to thrill the entire family!
Waco Farmers Market
A bustling hub of local activity, the Waco Farmers Market is an essential stop for anyone visiting the city. Here, you'll find local farmers and artisans showcasing the freshest produce, homemade goods, and unique crafts.
The market runs every Saturday, rain or shine, offering an authentic taste of Waco's local culture and cuisine. Whether you're picking up fresh ingredients for a home-cooked meal, or you're simply enjoying the lively ambiance, the Waco Farmers Market is a great place that offers an experience that's both rewarding and delicious!
The Hippodrome Theatre
A historic landmark in the heart of Waco, the Hippodrome Theatre offers an exceptional fusion of culture, arts, and entertainment. Built in 1914, the theatre has been a community hub for over a century, showcasing everything from the latest movies to live performances, musical concerts, and even stand-up comedy shows.
Radiating an old-world charm with its vintage architecture and ornate interior, the theatre also houses a full-service restaurant and bar. Whether you're a film buff, a theatre enthusiast or just looking for a unique night out, the Waco Hippodrome Theatre promises an experience you and your family won't soon forget!
The Waco Wetlands
The Waco Wetlands is a must-visit, family friendly destination, especially for those blossoming nature enthusiasts! This 180-acre natural habitat restoration project aims to preserve native ecosystems and provide refuge for wildlife.
Visitors can stroll along the wetlands' trails, observe the diverse array of plants, and potentially spot local animals like various bird species, amphibians, and reptiles.
The area also hosts educational programs that promote the conservation of wetlands and their ecological importance. It's not just a place of scenic beauty, but also a learning center that fosters understanding and respect for the environment in kids of all ages!
Milk Bottle Cookies
When you're looking for a sweet snack on your next family centered trip to Waco, you should 100% stop by Milk Bottle Cookies. With a rotating selection of tasty, scratch made cookies and even small bottles of milk to pair with them, the kiddos will love it!
Check out our extensive list of where to eat in Waco for some more options (because, unfortunately, can't just eat sweets when you're busy traveling).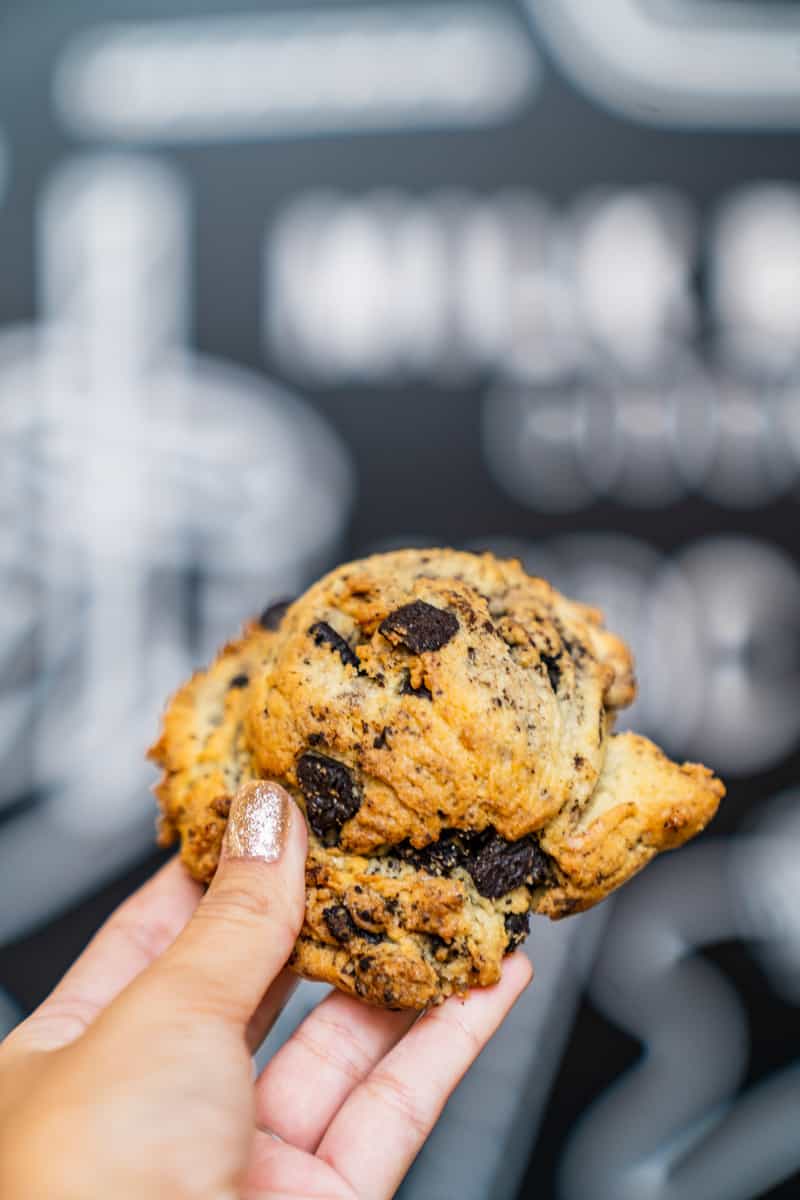 Armstrong Browning Library
Located inside Baylor University, the Armstrong Browning Library is a treasure trove for literature and art lovers alike.
The library is dedicated to the works and lives of Victorian poets Robert and Elizabeth Barrett Browning, housing an extensive collection of their books, letters, and manuscripts.
The building itself is a sight to behold, adorned with beautiful, stained glass windows and intricate woodwork. It's not only a beacon of literary history but also a serene retreat for students and visitors.
Whether you're a fan of Browning's poetry or simply appreciate beautiful architecture, the Armstrong Browning Library is a must-visit attraction in Waco.
Mayborn Museum Complex
This family-friendly activity in Waco offers a multitude of exhibits, including a natural history museum and a children's discovery room!
On the first Sunday of every month, admission is free!
Waco Suspension Bridge & Riverwalk
A scenic and historic place for a family walk or a picnic, kids will love looking for animals along the river and admiring the larger than life longhorn statues.
Support the Baylor Bears
Sports-loving families should not miss out on attending a game at Baylor University.
Whether it's the electrifying atmosphere of a football match at McLane Stadium or the thrilling intensity of a basketball game at the Ferrell Center, the experience promises both excitement and entertainment for the whole family!
Plus, cheering on the Baylor Bears is a fantastic chance to experience some community spirit.
Spice Village
A unique shopping experience awaits you at Spice Village. This charming market features over 60 boutique shops under one roof, offering everything from home décor and vintage antiques to unique clothing and handmade jewelry.
Spice Village is the perfect place to find your next one-of-a-kind gift or souvenir, and provides a fun and engaging shopping experience for all ages. Whether you prefer to browse at leisure or hunt for specific items, you'll love the variety and quality of goods they offer!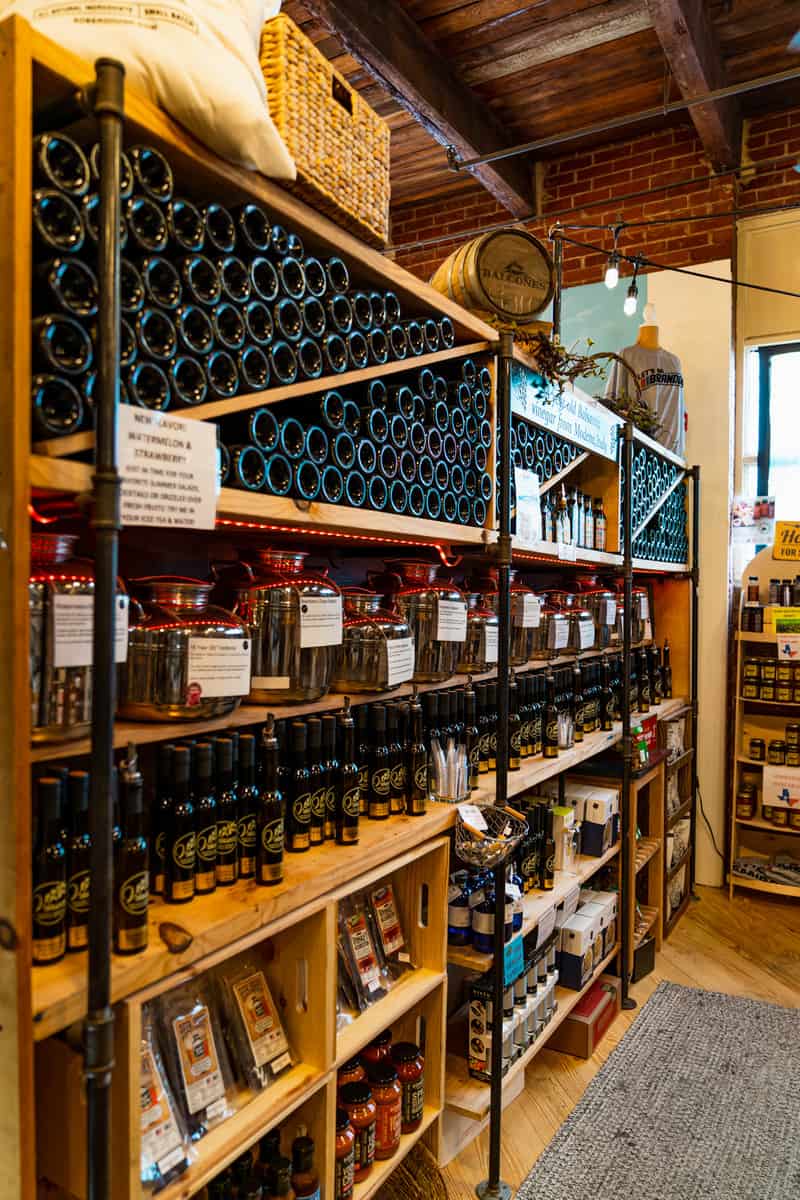 The Texas Sports Hall of Fame
Kids who are sports enthusiasts will love this place! It highlights the achievements of Texas athletes and teams across various sports dating all the way back to 1951!
You and the family can also enjoy free admission on the first Sunday of every month!
Carleen Bright Arboretum
This free, peaceful retreat features a meditation grove full of different species of native trees, hiking and biking trails that lead to a wooden gazebo and an active creek, botanical gardens, a beautiful white chapel, a butterfly garden, and local events. Kids can learn about different plant species, burn off some energy, get outside, and the entire family can spend quality time together!
The Art Center of Waco
This is another free, family friendly activity with ever-changing art exhibits featuring local and national artists, plus art camps, classes, and events. See their website for the Art Center of Waco's current offerings.
Fabled Bookshop & Café
This independent bookstore in Waco is the epitome of family-friendly. They have a huge selection of books, including an entire room dedicated to the kiddos. The in-store café sells everything from literary themed coffee drinks to kid-friendly beverages and more!
If you're a Waco local, you can participate in classes, book clubs, and talks from published authors from a variety of genres. See their website for their upcoming events.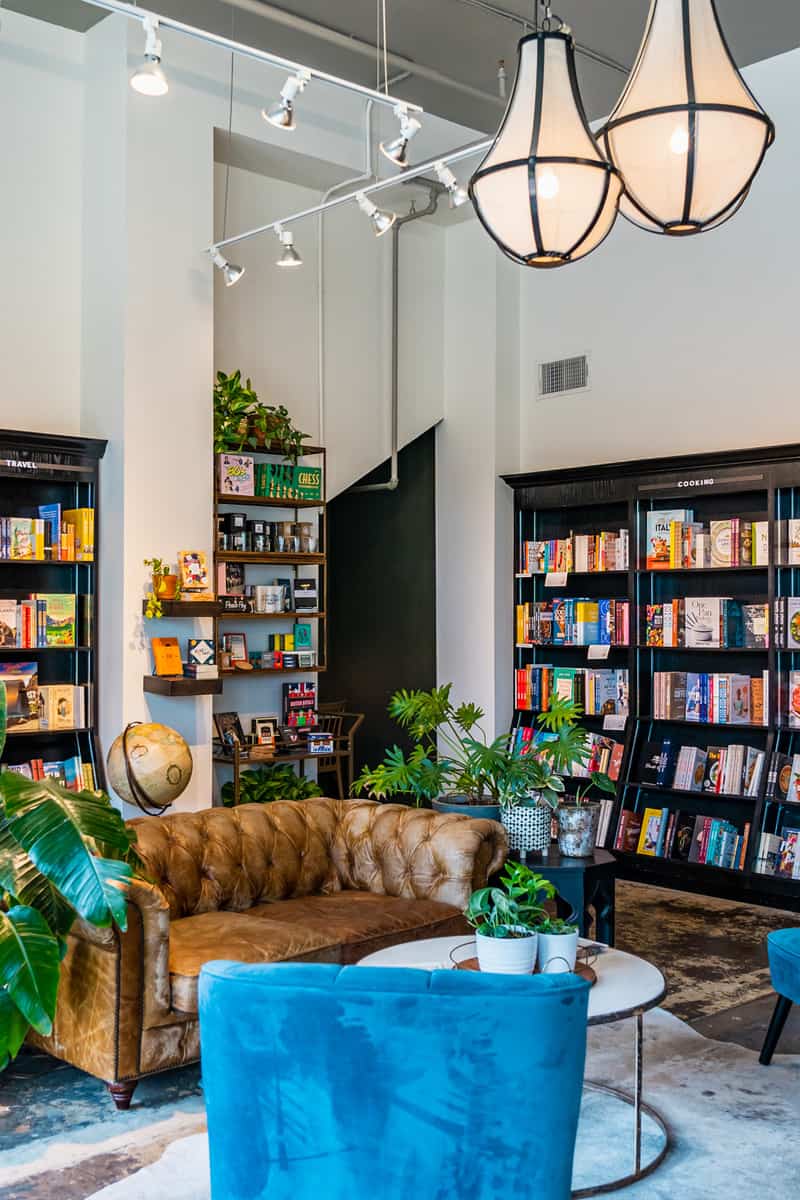 Another cool family-friendly aspect of Fabled Bookshop is their booklover boxes. You simply fill out a questionnaire and the staff will curate a box especially for you, your kiddo, or whoever you may be gifting it to!
They also have a Young Adults Book Club and a book subscription service for both you and the kiddos in your family! It's a great way to inspire a love for reading among the entire family. They have options for a variety of ages, including young adults.
Brazos Bluff Ranch
This working ranch just outside of Waco offers families the once in a lifetime opportunity to horseback ride together. It's one of our favorite activities in Waco!
Choose from their Horseback at Sunset (ages 10 and up) or the 90-minute Horseback Journey (ages 7 and up). Your guide will even snap photos for you so you can document this special moment.
No matter you or your family's experience on horseback, you'll get an introductory lessen on how to mount, steer, stop, and dismount your horse before heading out.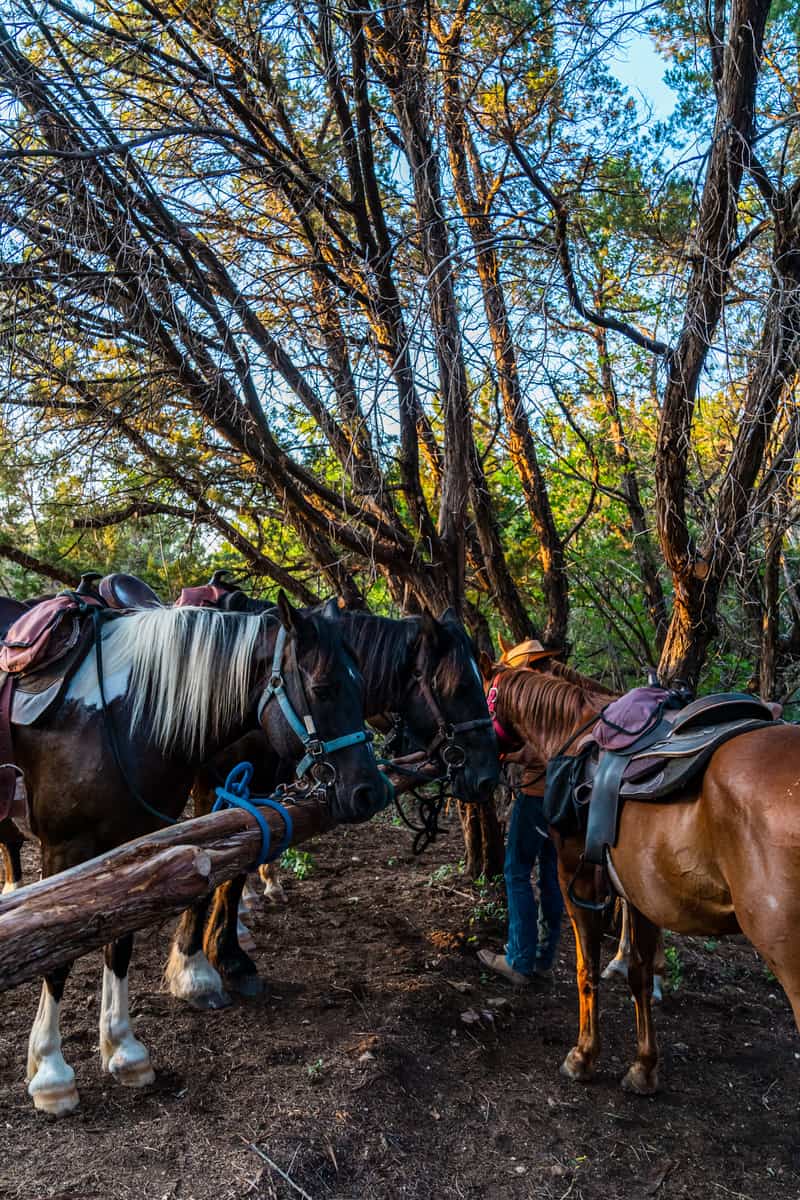 Family Friendly Things to Do with Kids in Waco: Final Thoughts
Sometimes it can be tough to vacation with kiddos or to keep them entertained. On your next trip to Waco, it doesn't have to be!
This list of fun and affordable family-friendly activities in Waco will help you take a breather on your next getaway without having to find a babysitter.
Be sure to check out our list of free things to do in Waco for some additional ideas to add to your itinerary!