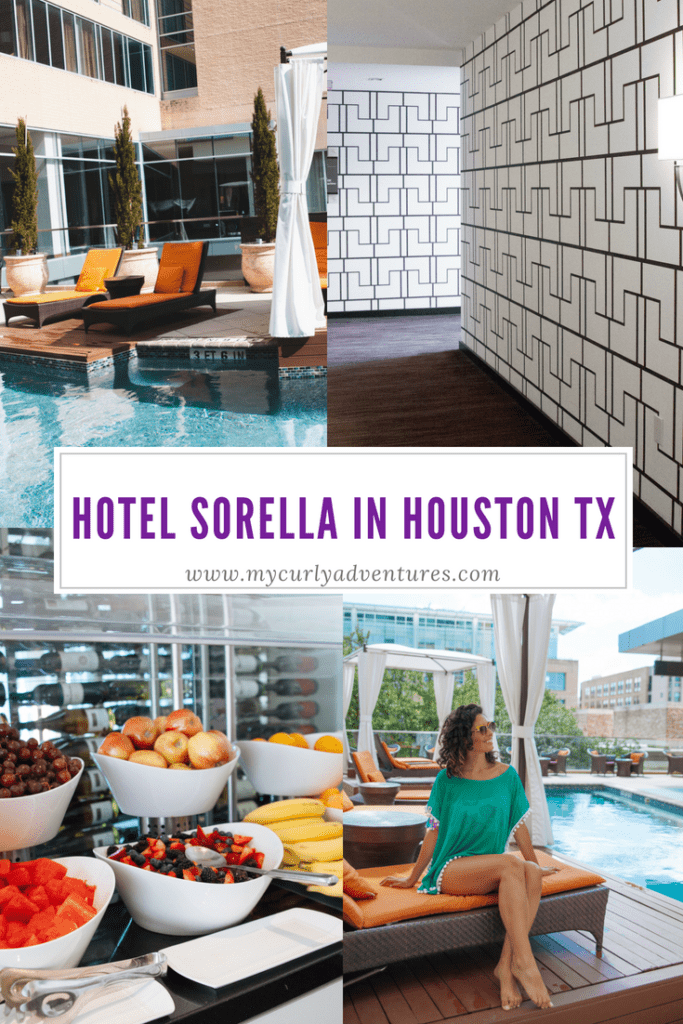 On a recent trip to Houston I had the opportunity to stay in at Hotel Sorella at the Houston CITYCENTRE. This cute boutique hotel has an incredible resort like pool, cute purple accents, and fun things to do for a great trip to Houston. Hotel Sorella CITYCENTRE is great for people who want to be close to plenty of things to do, but don't want to be in the center of Houston. The hotel is also conveniently located at the CITYCENTRE which means you can walk around to plenty of shopping and dining destinations! I can't wait to share my Hotel Sorella review with you and hope you enjoy! You can book your stay here.
Hotel Sorella CITYCENTRE: The Rooms
I loved having all of the space in the suites to walk around and add to the comfortable atmosphere of the room. I loved that they added the green accent chair and the purple couch. What a fun and classy color addition! There were so many windows in the room which meant that when we walked in we had plenty of natural light, but we could close the curtains for a nap.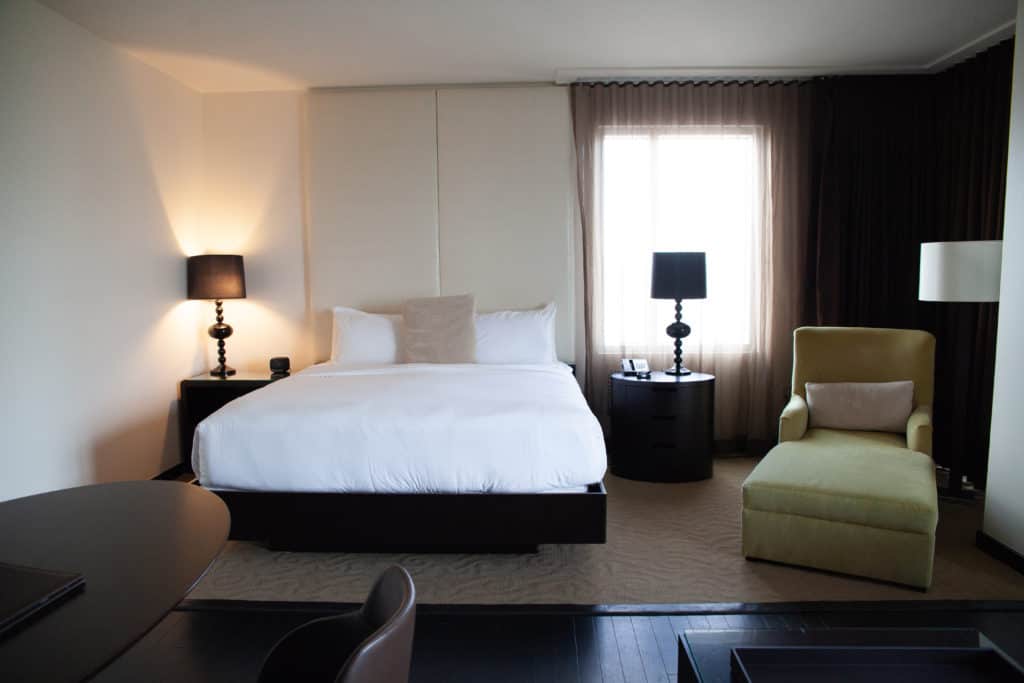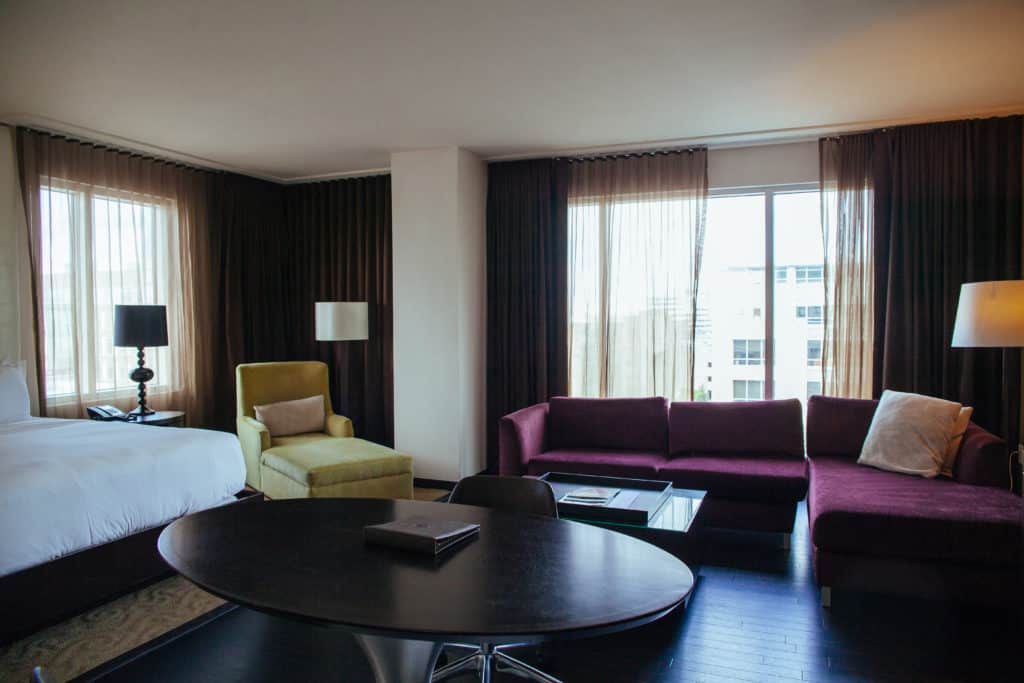 Hotel Sorella CITYCENTRE: The Pool
The pool at Hotel Sorella CITYCENTRE was by far my favorite! The pool overlooked the CITYCENTRE and had such a unique design. The cabanas reminded me of a resort where you are able to sit on the side and dip your feet in or jump right into the water from the cabana. Despite being absolutely gorgeous, it was never packed when I was around meaning I could relax in the sun and read a book in peace.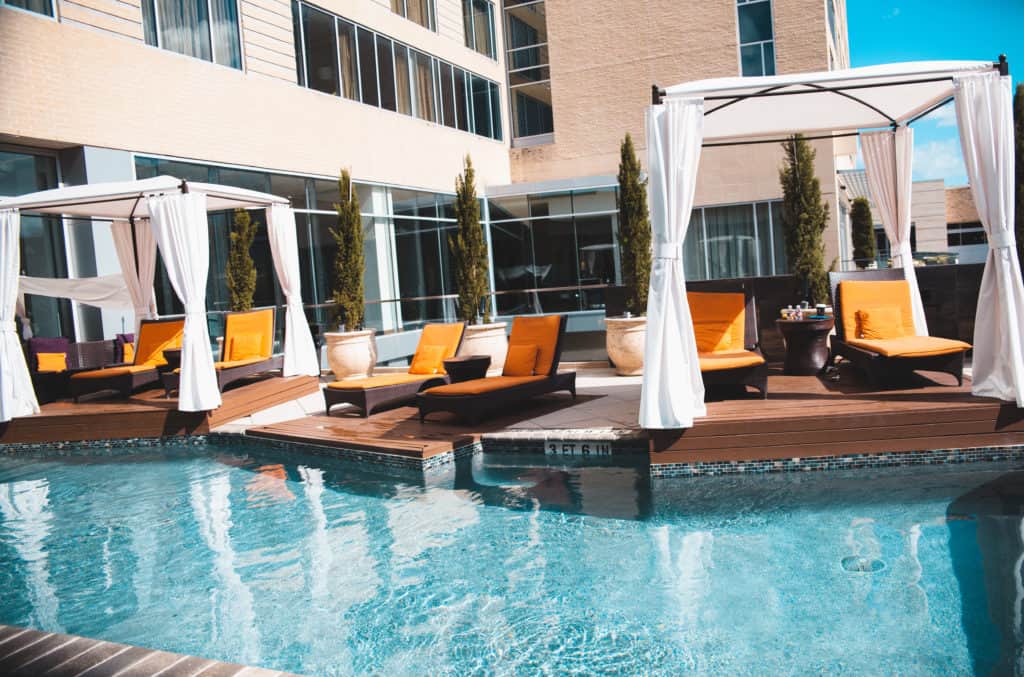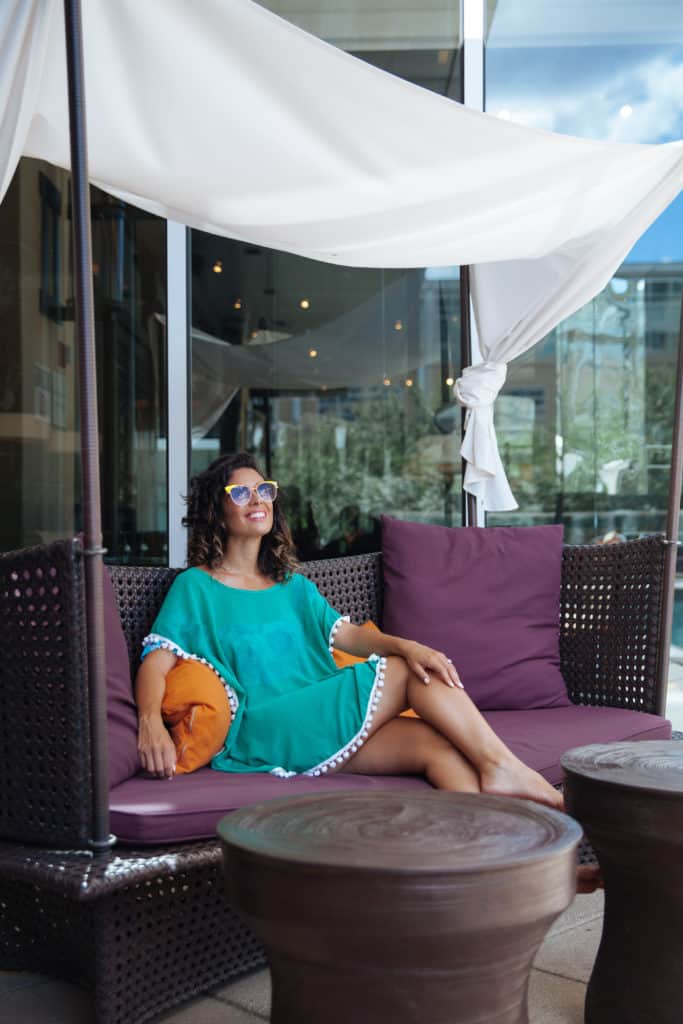 Hotel Sorella CITYCENTRE: Breakfast
I was so excited to learn that there was a fresh complimentary breakfast available every morning. It's that little extra that makes a hotel stand out. And it wasn't just melons that no one eats! They had strawberries, blackberries, blueberries, and other delicious fruits. They also had croissants and other pastries in addition to juice! They have a coffee station, but if you ask they will make you a fresh latte. I had everything I needed to jump start my day.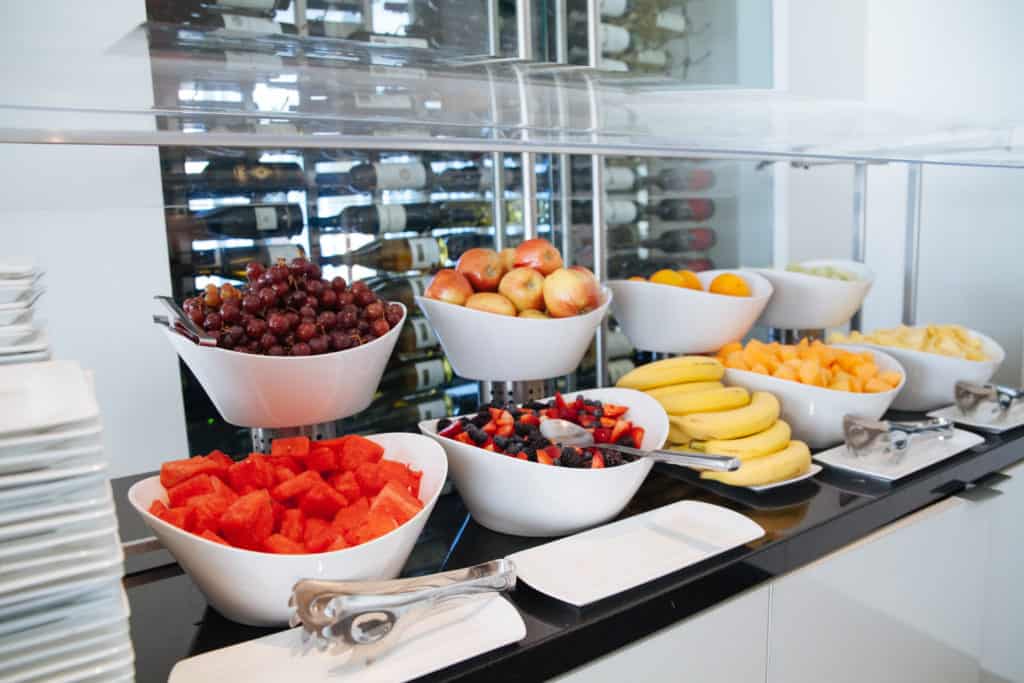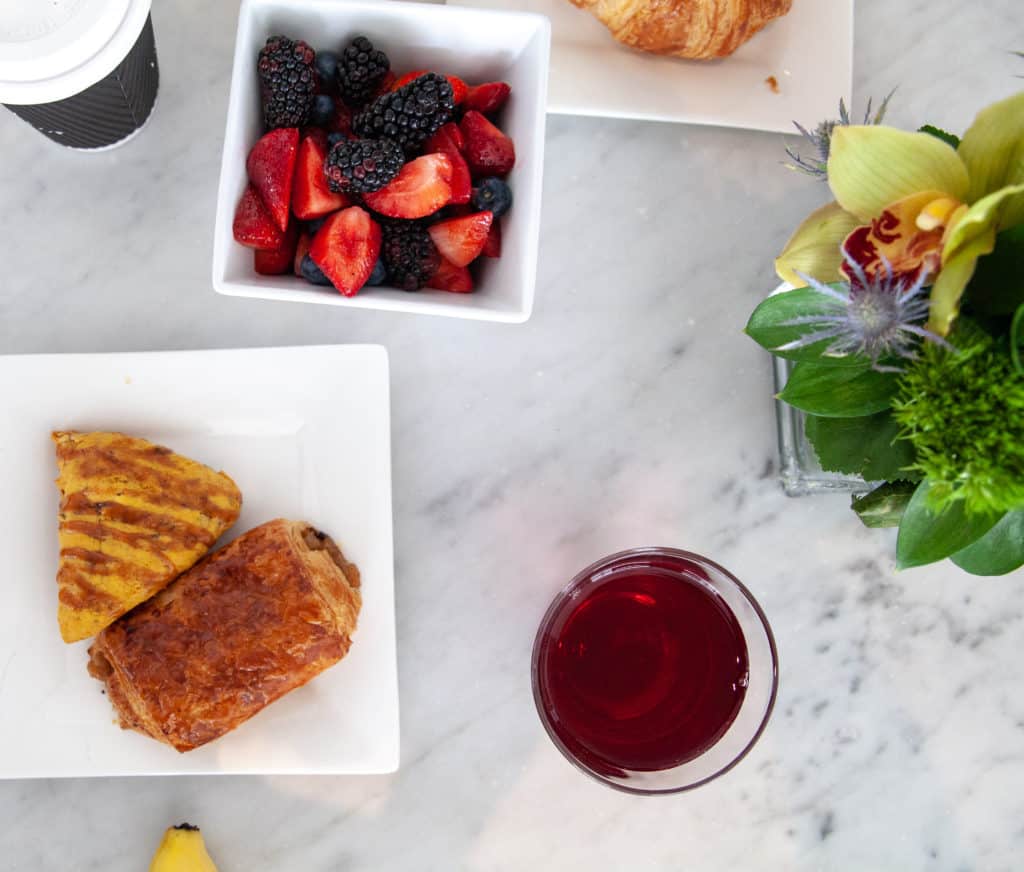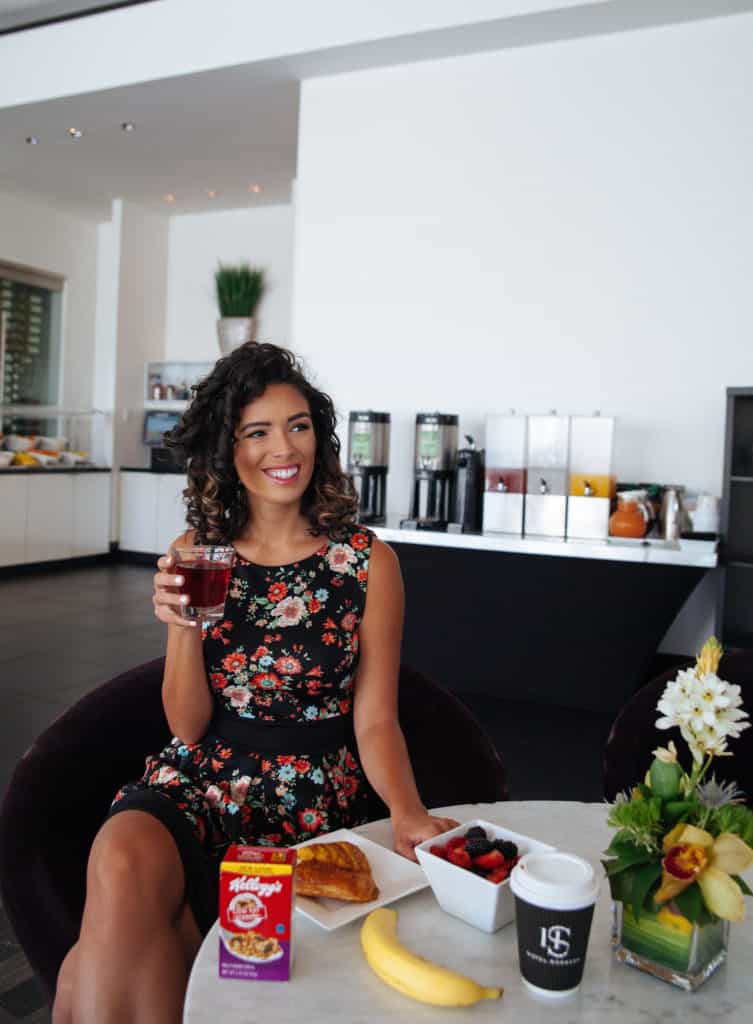 The dining and lounging area is light and open and there is even an outdoor balcony to enjoy breakfast at.
Hotel Sorella CITYCENTRE: Final Thoughts
Overall Hotel Sorella CITYCENTRE was gorgeous, but it was the little details that made Hotel Sorella CITYCENTRE truly exceptional. I truly enjoyed the boutique experience at the CITYCENTRE and the convenience of everything around. I would stay at Hotel Sorella CITYCENTRE again and even stay for a weekend getaway to relax at the pool all day. The one thing I'm sad I didn't get to participate in was their English teatime as we ran out of time. You can book your stay here.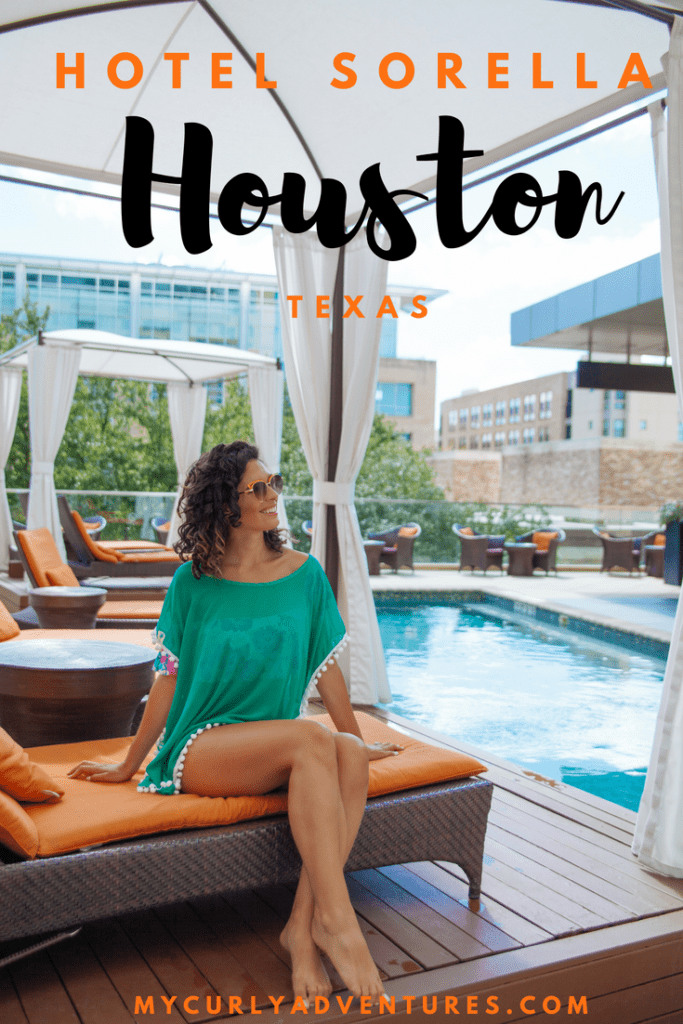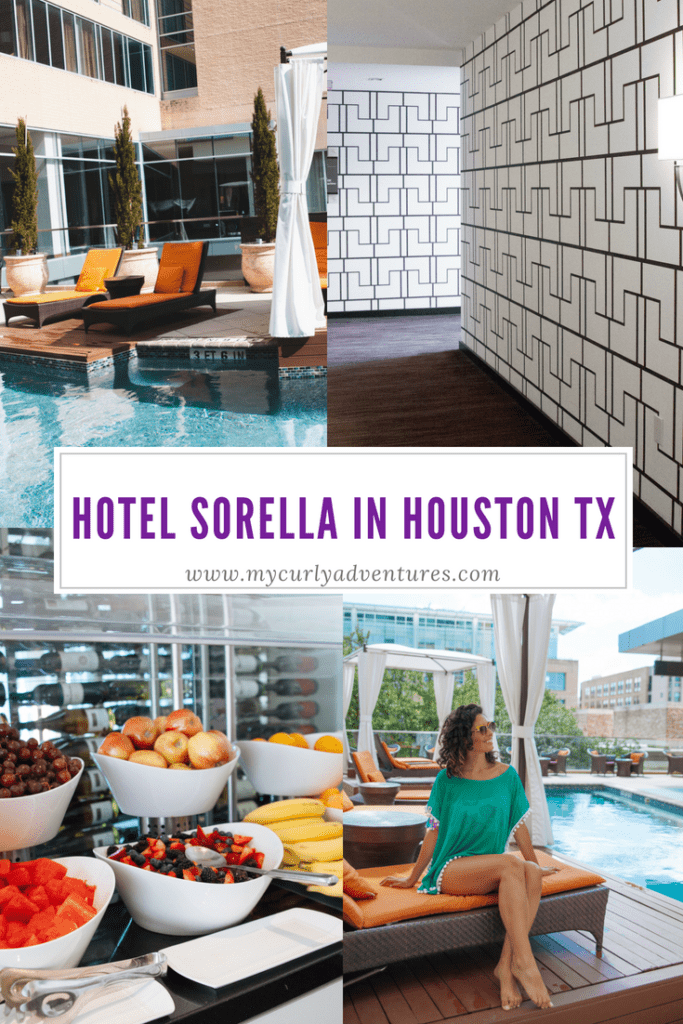 I received a complimentary stay at Hotel Sorella in exchange for my honest review. As always, all opinions are my own.