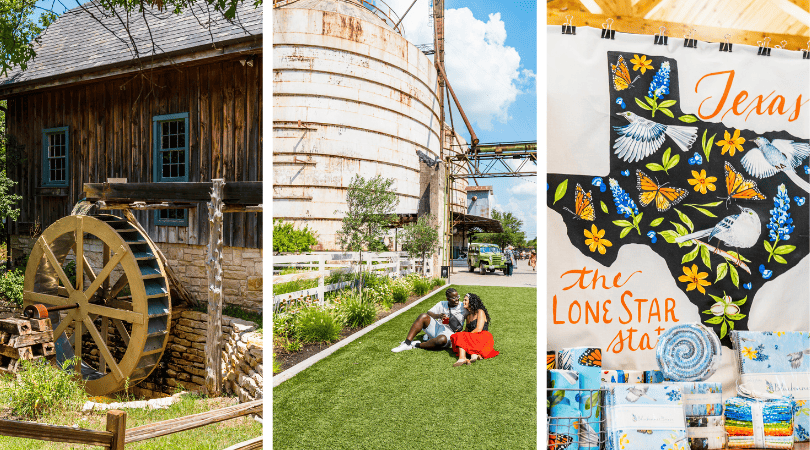 Waco, often referred to as "the Heart of Texas," is a hidden gem packed with things to do that offer memorable experiences for every kind of traveler. The great thing about Waco though is you don't have to break the bank for a memorable time here either! There are more than 20 free things to do in Waco, Texas! Keep reading for some budget-friendly inspiration!
More Things to Do in Waco:
Check out our YouTube channel to watch part two!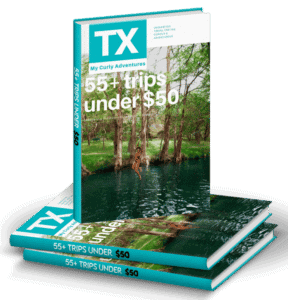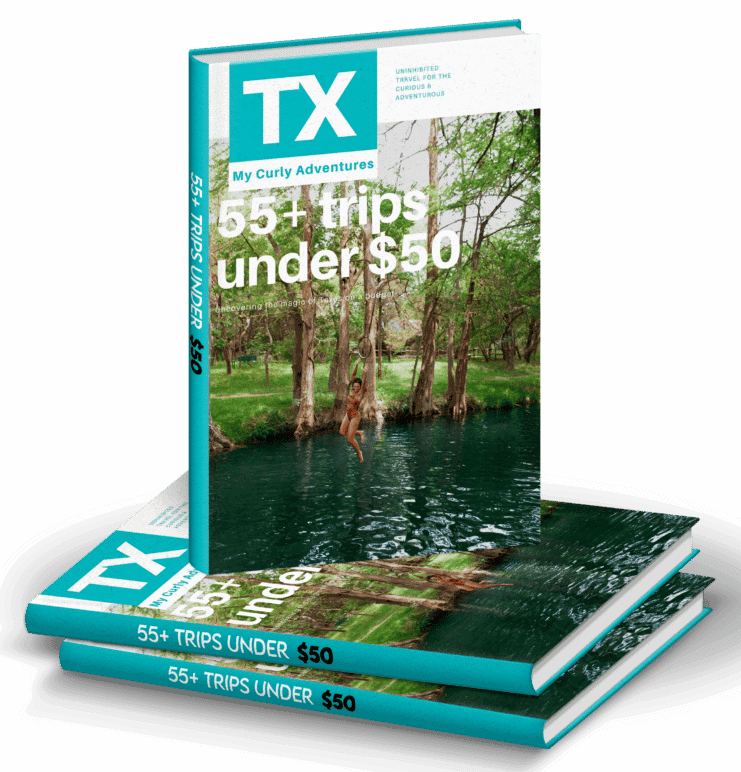 With our latest edition of our Texas Travel Guide, you can take an exciting vacation every weekend without breaking the bank and still have more to do! And in just one trip, the guide pays for itself! You'll be amazed at all the hidden gems, international influence, and wacky attractions you'll find all over Texas!
Not ready to purchase quite yet? We wanted to make this guide as accessible as possible, so we've shared our 1st edition of our guide, 50 Texas Trips Under $50. Click the button below to get yours for FREE!
Free Outdoor Things to Do in Waco
Waco Suspension Bridge
This historic bridge offers spectacular views of the Brazos River and is the perfect spot for a leisurely stroll or a picnic.
Lover's Leap
This picturesque spot in Cameron Park is a must-see. With a breathtaking view of the Brazos and Bosque River, Lover's Leap is as romantic as it is serene. Whether you're looking for a place to relax or a challenging climb, this park landmark is a destination not to be missed. It's also a popular place to watch the sunset.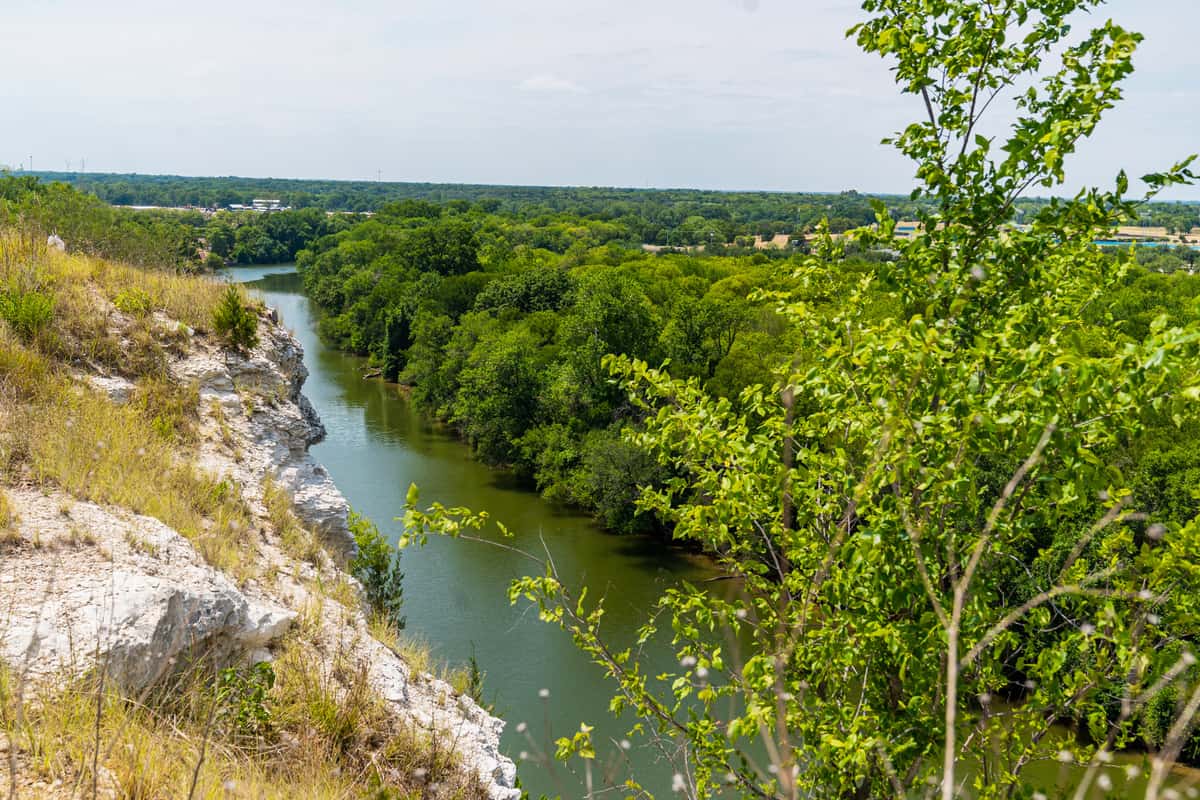 Waco Downtown Farmers Market
Experience the rich and vibrant local culture when you delve into the delightful flavors of the region's produce. Immerse yourself in the unique traditions, sights, and aromas while shopping from local vendors.
Magnolia Market at the Silos
This sprawling market in downtown Waco is a haven for home décor enthusiasts. Run by Chip and Joanna Gaines of HGTV's "Fixer Upper" fame, the space is comprised of several stores, food trucks, and a giant lawn for families to enjoy.
There is also a beautiful garden to wander through and even if you don't plan on shopping, it's simply fun to wander through all the different shops. Each one has it's own theme. And one of the best things? There's no admission fee to enter the property!
They're also always hosting events like concerts, festivals, and more!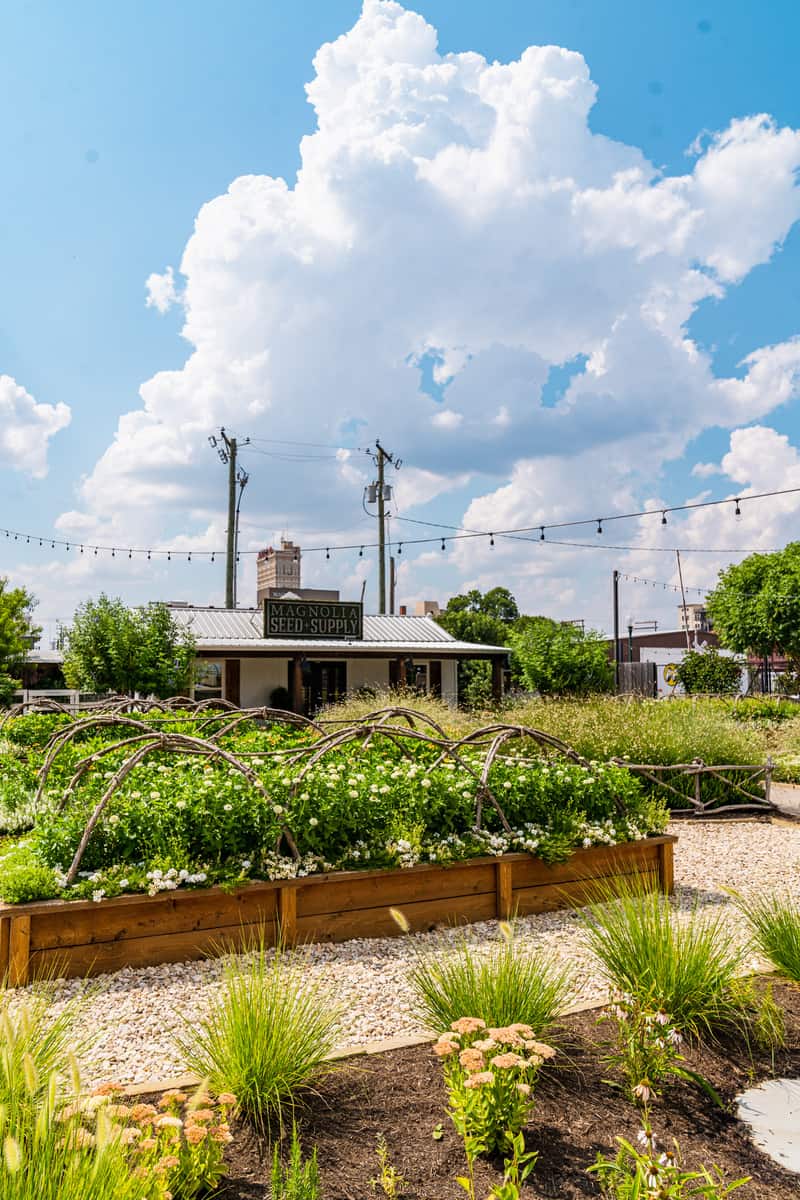 Proctor Springs
A hidden gem in Waco, Proctor Springs offers the tranquility of nature at no cost. Visitors can enjoy leisurely strolls along the well-maintained trails, picnic amidst the scenic landscape, or simply sit back and soak in the natural beauty. You'll find vibrant greenery, serene water features, and native wildlife.
Jacob's Ladder
Another must-visit spot in Cameron Park is the famous Jacob's Ladder. A challenging climb that rewards you with an impressive view of the city, this steep staircase is a favorite among fitness enthusiasts and adventurous visitors.
After reaching the top, you can enjoy a moment of tranquility amidst the breathtaking vistas. There are also different picnic areas and beautiful scenery all around.
Lake Waco Wetlands
A sanctuary teeming with diverse wildlife, the Lake Waco Wetlands is a haven for nature lovers and bird watchers. This expansive wetland area houses numerous species of birds, amphibians, and aquatic plants in their natural habitat.
The boardwalk takes you through lush greenery and over tranquil waters. The Lake Waco Wetlands is a testament to the city's commitment to preserving natural habitats and offers opportunities to learn about wetland ecosystems.
Miss Nellie's Pretty Place
Nestled within Cameron Park, Miss Nellie's Pretty Place is a captivating garden filled with vibrant blooms, charming stonework, and peaceful spots to sit and enjoy the surroundings.
This beloved locale is named after its founder, Nellie Donahue, a passionate horticulturist who wished to share her love for plants with the community. The garden's design changes with the seasons, offering a continually changing landscape to explore and appreciate.
Twin Bridges Group Shelter
The perfect spot for outdoor gatherings and events, this facility provides ample space for picnics, barbecues, and camping. The enclosed shelter houses a large grill, picnic tables, and restrooms, ensuring a comfortable and convenient outdoor experience.
As its name suggests, the Twin Bridges Group Shelter is located near two picturesque bridges spanning the Bosque River, providing a scenic backdrop for any group outing.
The Brazos River
Enjoy a day of fishing or kayaking on the picturesque Brazos River. In the evening, the water reflects amazingly when the sun starts to set, creating beautiful colors in the sky.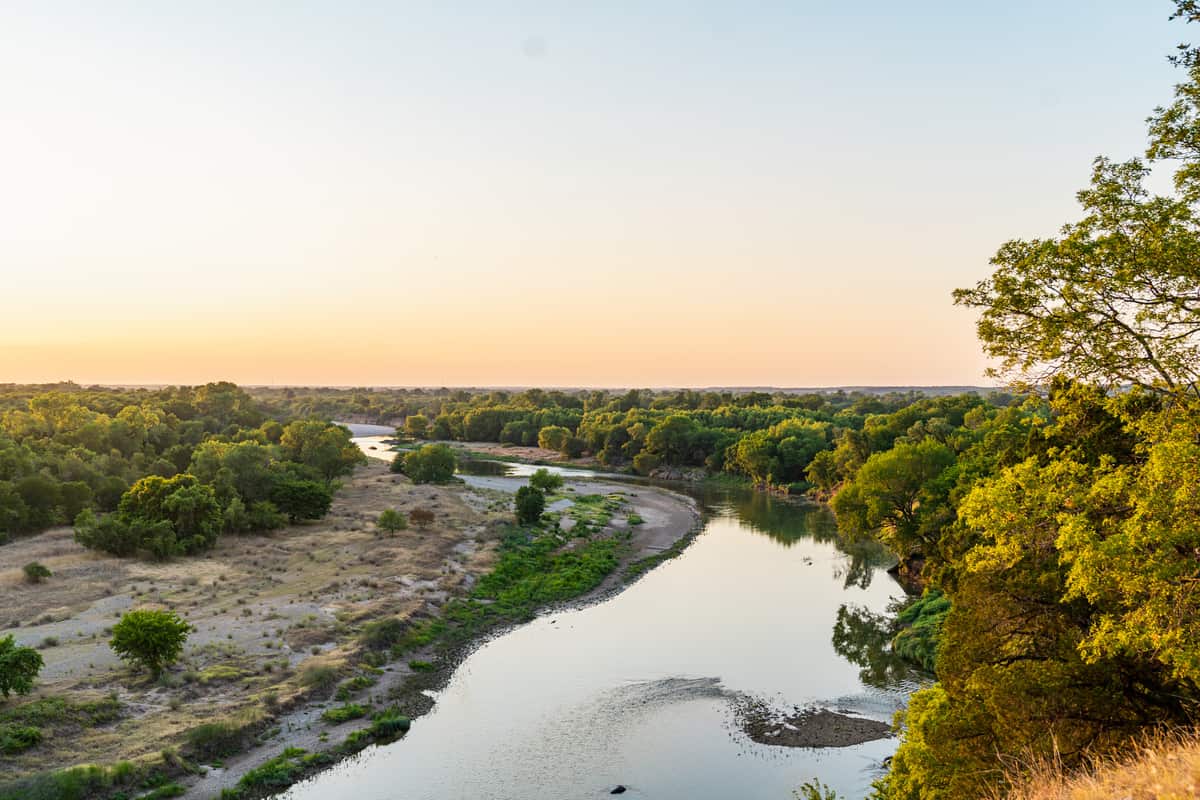 Cameron Park
This 416-acre park offers miles of hiking, nature trails, and biking trails, along with unique sculptures to admire along the way. These sculptures, scattered across the park, range from abstract works to realistic representations, each telling a story of its own. Exploring these sculptures is always free, providing an inexpensive way to appreciate art while enjoying the outdoors.
Lake Whitney
With clear blue waters surrounded by picturesque cliffs and blooming wildflowers in the springtime, it's an idyllic setting for boating, fishing, or soaking up the sun on one of its many beaches.
The area around the lake offers plenty of hiking trails and campsites for those who wish to extend their visit. Best of all, access to this natural paradise is free, making it an affordable excursion for any budget.
Free Artistic Things to Do in Waco
The Mayborn Museum Complex
Learn about the ecology, culture, and history of Central Texas at this all-encompassing museum at Baylor University. Exhibits include hands-on activities, live animals, fossils, and more!
On the first Sunday of every month, admission is free!
The Homestead Heritage Village
Dive into the rich tradition of craftmanship for free at this agrarian-artisan village just outside of Waco. A community where traditional crafts are celebrated, you can watch craftsmen at work ranging from blacksmiths to potters.
The Homestead Craft Village allows you to go back in time and imagine what life was like before technology. Not to mention, it's fun to see them create right in front of you!
With all that's going on, this can easily be an all-day activity!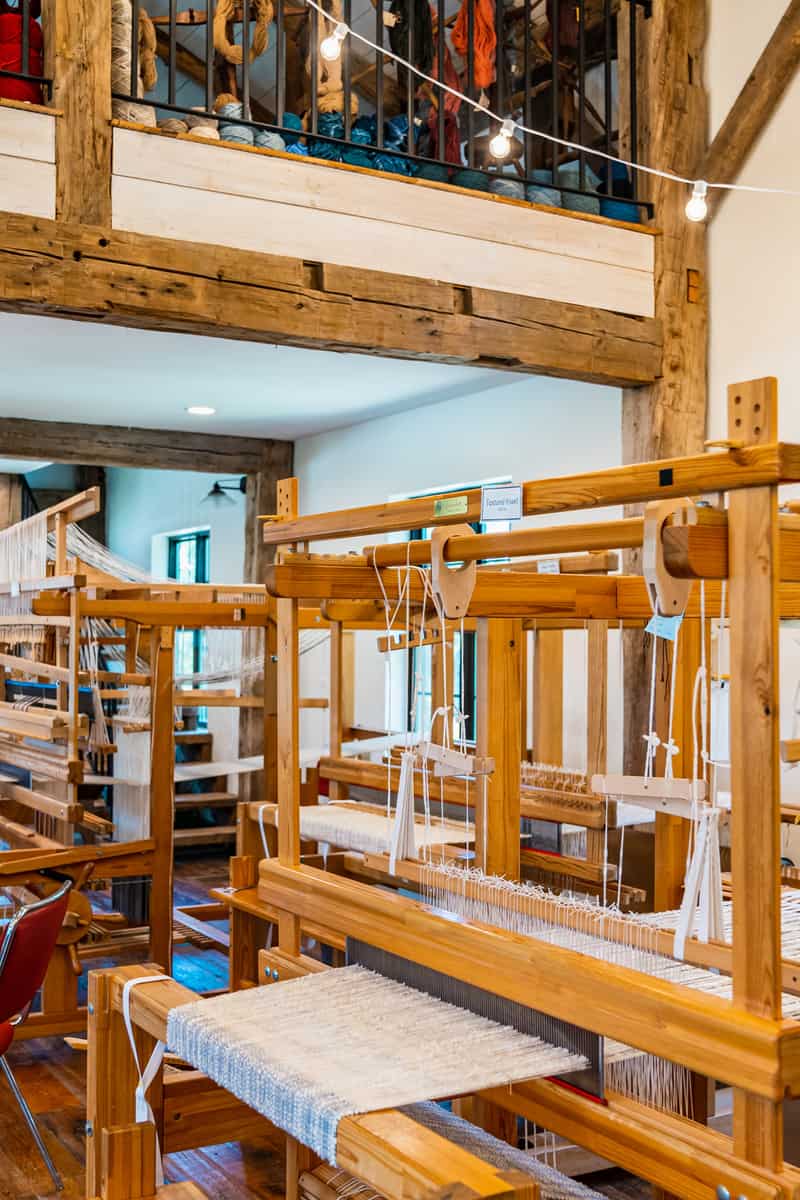 The Martin Museum of Art
The Martin Museum of Art at Baylor University is another one of the many free things to do in Waco. You'll have the chance to see a wide array of art exhibitions, including artwork that complements courses taught by Baylor's very own from nationally and internationally recognized artists.
The Jubilee Theatre
Enjoy a delightful movie experience every Friday night with their movie screenings at the Jubilee Theatre. Enjoy a variety of genres that are sure to entertain and captivate audiences of all ages. From timeless classics to the latest blockbusters, there's something for everyone to enjoy!
Free Concerts at Indian Spring Park
Be sure to add this to your list of free things to do in Waco during the summer! You can attend free outdoor concerts at Indian Spring Park, right next door to the historic Waco Suspension Bridge. 
Public Art Scavenger Hunt
Did you know Waco has dozens of murals and pieces of public art around town? There's even a mile-long stretch of 28 animal sculptures AKA the Waco Sculpture Zoo, crafted by 17 different artists, including two local sculptors! 
Check out Creative Waco's online map and see how many you can snap a photo of the next time you visit!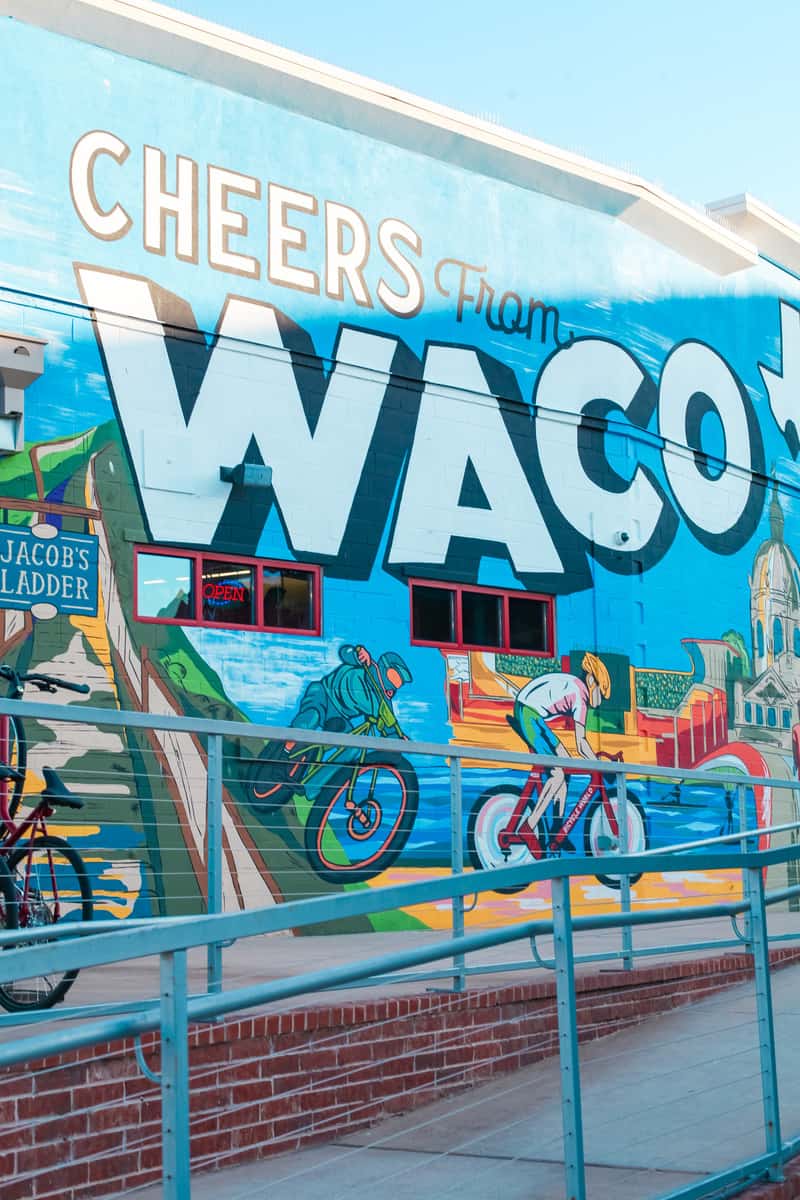 Other Free Things to Do in Waco
Texas Sports Hall of Fame
At the TSHOF, you'll have the chance to see over 6,000 pieces of sports memorabilia that date back to 1951. It is actually the first Hall of Fame to have an item from every single inductee!
You can enjoy free admission on the first Sunday of every month.
Spice Village
Even if you're just window shopping, this place is full of so many local vendors and shops! You'll find so many great Texas items and Waco souvenirs. If you do decide to shop, this is the perfect place to "gift shop" in Waco.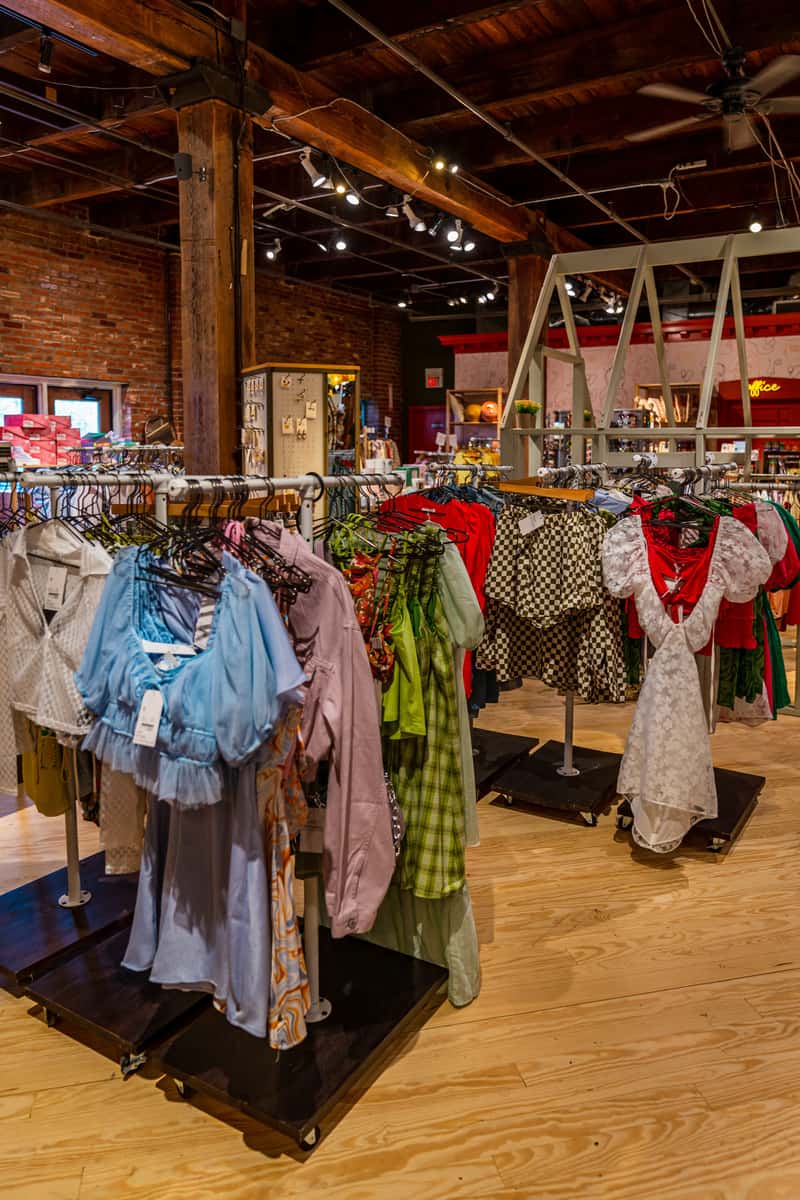 Baylor University's Bear Habitat
The Baylor University campus is home to two live black bears, Joy and Lady, who are beloved mascots of the university. The Bear Habitat, maintained to mimic natural conditions as much as possible, is a place where these bears can thrive while educating visitors about conservation.
Entry is free, and it's an excellent opportunity for families to witness these beautiful creatures up close in a safe and controlled environment.
Keep Up With Eventbrite
Eventbrite is always one of my favorite ways of finding free things to do in my area! Before you plan your visit to Waco, make sure to check out their calendar.
Other Ways to Save Money in Waco
Explore Waco With Groupon
Groupon is another excellent tool to consider when planning a trip to Waco and, of course, anywhere in the United States (especially if you're looking to save money). This online marketplace offers a huge list of deals and discounts on a variety of experiences and activities in the area of your choice.
Click here to discover all the current Groupon deals happening in Waco.
Book a Waco Tour
While the upfront cost might seem a bit steep, booking a Waco tour can offer excellent value for your money while helping you fully understand the history and richness of the city of Waco.
Each booking comes with a coupon book packed with discounts, freebies like coffee and ice cream, and other cost-saving perks. Not only will you get to explore Waco with a knowledgeable guide, but you'll also get the opportunity to save on various experiences and activities throughout your stay.
I highly recommend starting your trip with a Waco Tour to maximize these benefits and make your trip even more budget-friendly.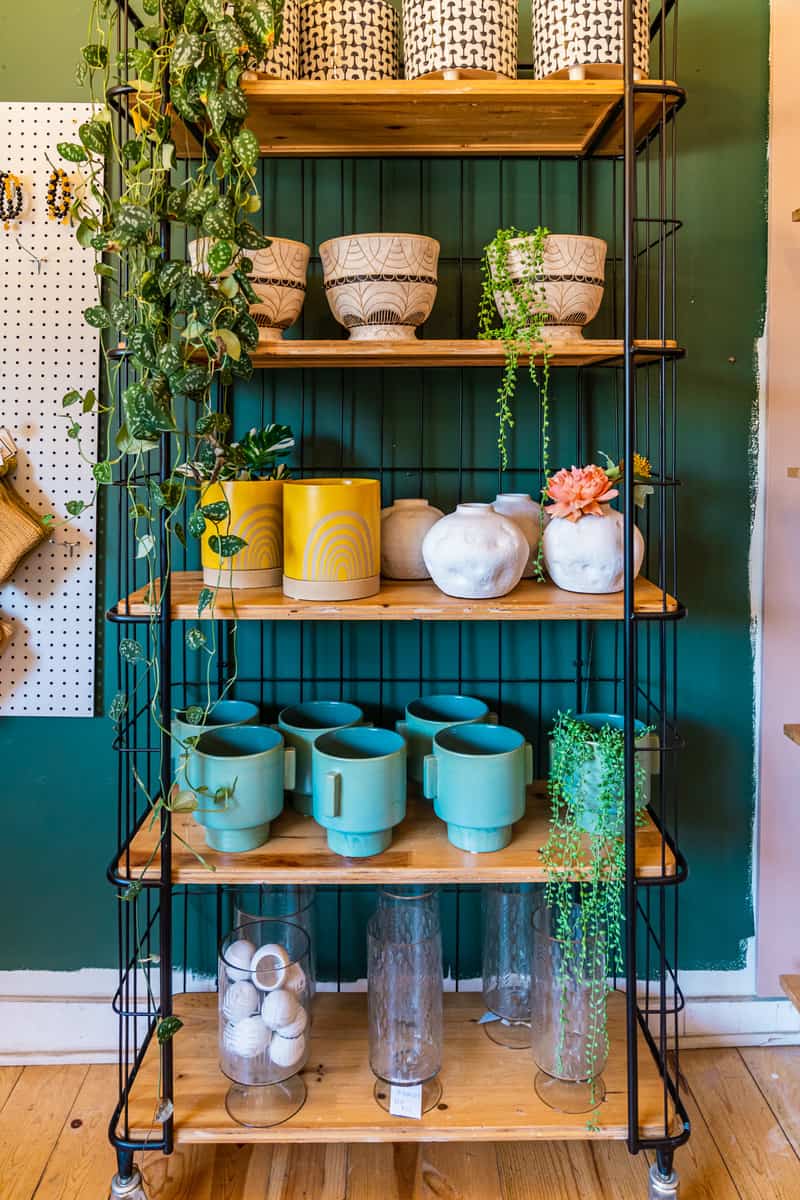 Affordable Activities You May Want to Consider on Your Trip to Waco
Waco has a variety of affordable activities that offer fun without a hefty price tag.
Waco Mammoth National Monument
Complementing the amazing fossils you can find at the Mayborn Museum Complex, the Waco Mammoth National Monument houses the fossilized remains of Columbian Mammoths that date back to the Ice Age.
General entrance to the park is free, but entry into the Dig Shelter is only a few dollars.
Dr. Pepper Museum
Another budget-friendly attraction is the Dr Pepper Museum, a perfect spot for soft drink lovers and history buffs. With a minimal entry fee, it offers an engaging walk-through experience of the history of this beloved beverage.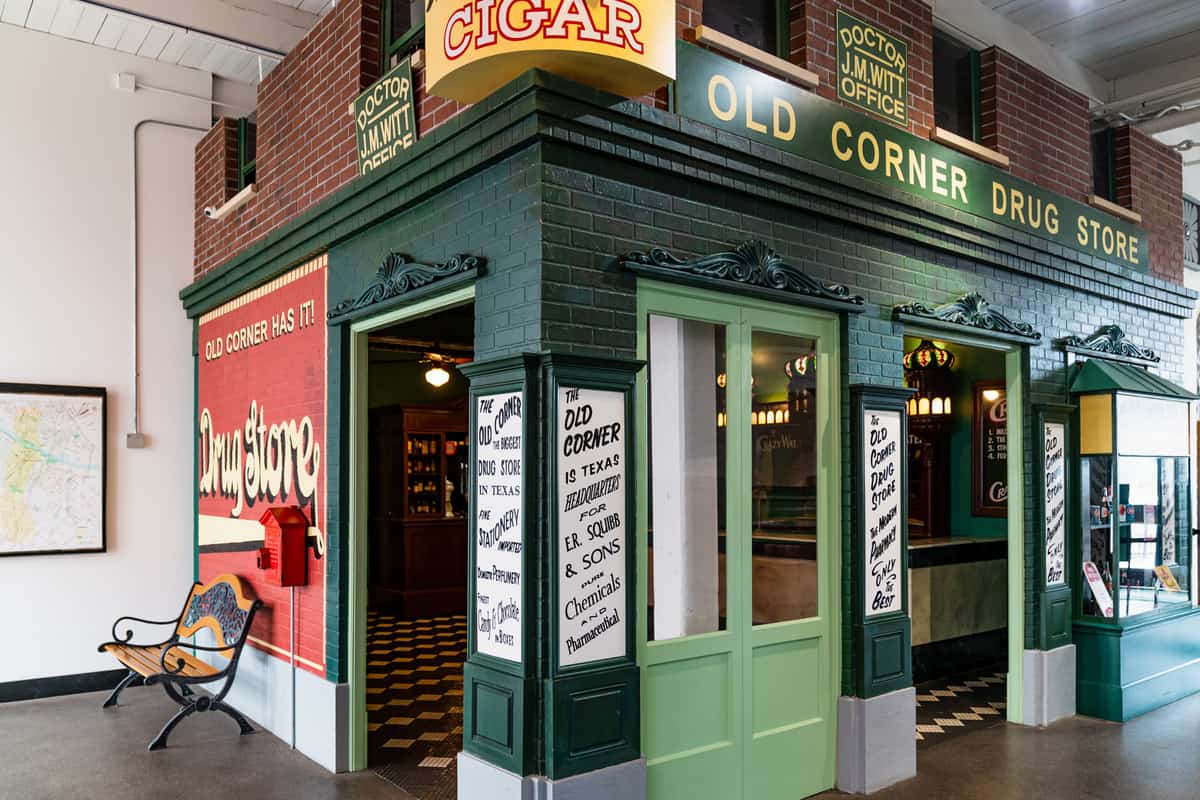 Hawaiian Falls or Waco Surf Park
For those visiting during the summer, Hawaiian Falls is a water and adventure park that provides a full day of fun at a reasonable price (or pay a visit to the Waco Surf Park and float the longest lazy river in the world).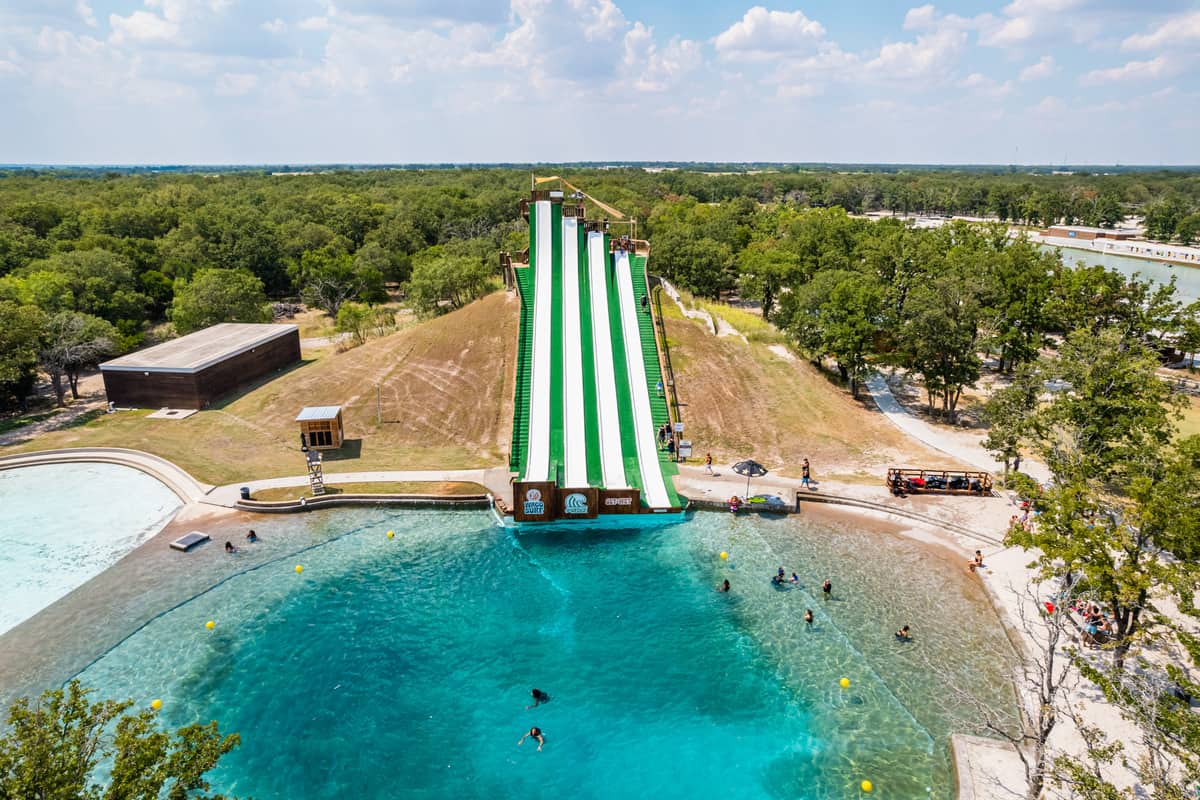 Cameron Park Zoo
Cameron Park Zoo is another popular attraction in Waco that features interactive exhibits and a diverse range of species, including both native and exotic animals.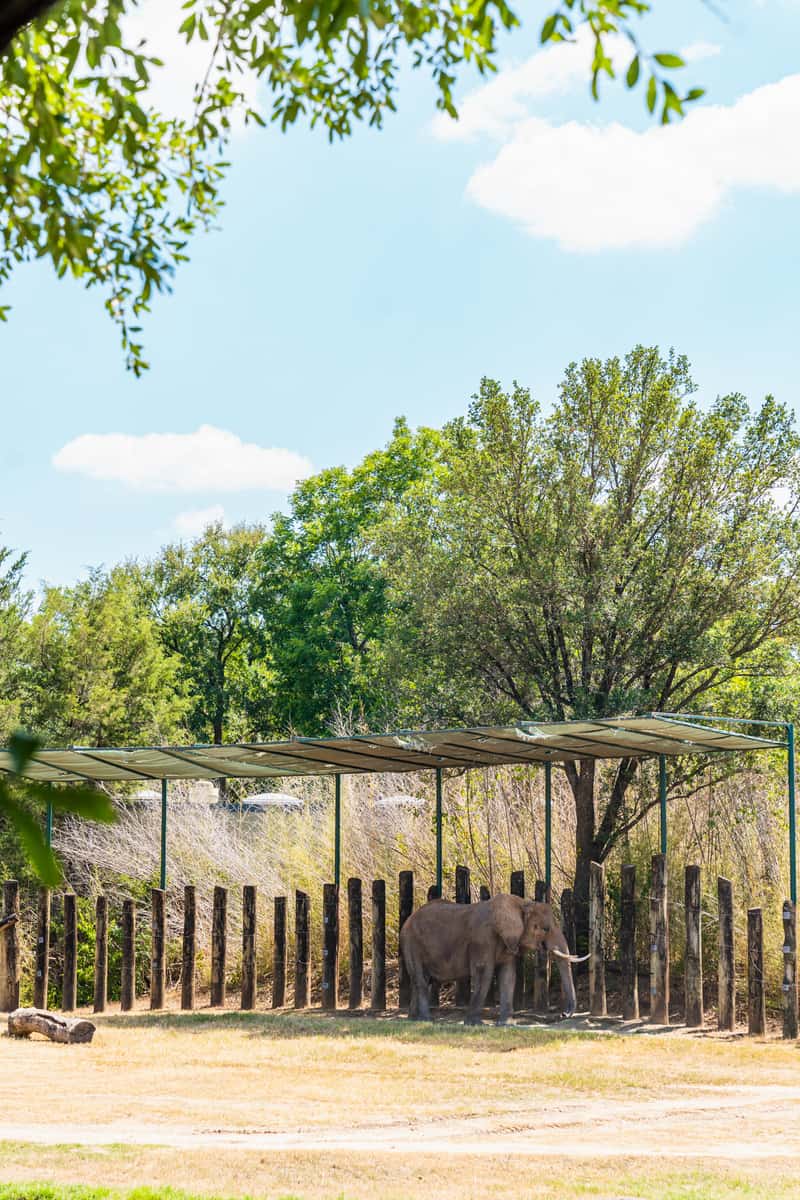 Remember, these are just a few of the affordable activities that Waco has to offer. You will find that Waco provides a variety of options to suit every budget, so be sure to check out our blog post of fun things to do in the Waco area for more!
Why You Should Consider Visiting During the Off-Season
One effective way to save additional money while visiting Waco is to plan your trip during the off-season.
Traveling outside the peak season often comes with the advantage of reduced hotel rates. Try to organize your stay during weekdays or less busy times to get the most out of this benefit.
Moreover, restaurants in the area often run happy hour deals during the week. These can provide a substantial discount on food and drink, allowing you to taste the local cuisine without breaking the bank.
The thing I love about Waco is that it is an all-weather location. You can find just as many free things to do in the summer as in the winter.
About Our Ice Cream House at Casa Kumwesu
We can't talk about Waco without talking about our ice cream themed rental, Casa Kumwesu! While it is a splurge, it can sleep 8+ people, allowing for large groups or families to split the cost. We've also included a lot of additions to the house so you're getting a lot of value out of your stay.
We've got books, games, and even a Mrs. Pac-Man retro arcade machine in the upstairs loft surrounded by lots of color and comfy furniture, perfect for lounging and bonding together.
Of course, friends and families can take lots of cool pictures while staying here with all the photo opps we've built into the house.
Save money on your daily coffee with our fully stocked coffee bar with almost every coffee machine imaginable, as well as syrups for that delicious latte creation you're craving.
Dine out less with a kitchen that has everything you need to cook together (i.e. bakeware, cutlery, tableware, spices, and more!)
This wouldn't be an ice cream house if it didn't have any real ice cream! Spend quality time together making ice cream from scratch with our two ice cream makers!
If you're looking for additional savings, make sure to visit on the weekdays for the best prices. We do occasionally run special deals, so don't forget to follow us on Instagram @CasaKumwesu.
At Casa Kumwesu, our goal is to provide a unique and unforgettable stay while enhancing your Waco experience. This isn't just a place to sleep, but a destination in itself, filled with joy, comfort, and a sprinkle of ice cream magic.
Your satisfaction is our utmost priority, and we can't wait to welcome you as guests as our delightful ice cream house! Click here to book!
Free Things to Do in Waco: Final Thoughts
Remember, the best experiences in life are often those that cost nothing. So next time you're in Waco, be sure to try out these free activities for a trip that's rich in experiences but light on the wallet.