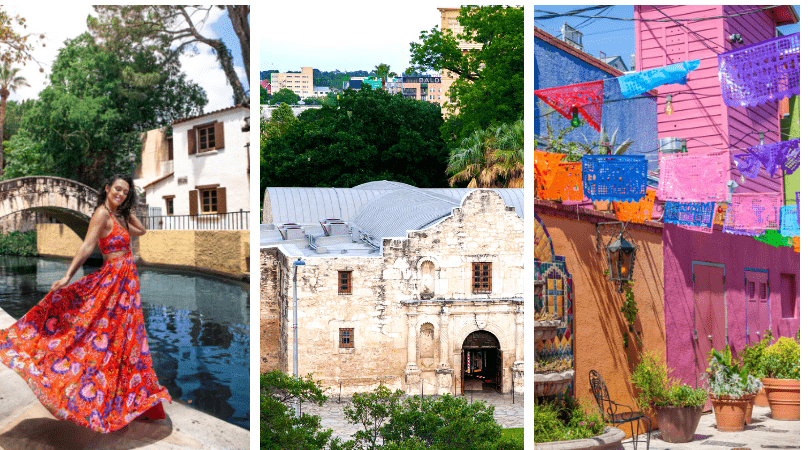 San Antonio is such a massive city that I find myself constantly coming back and finding unique things to do in San Antonio. On my most recent trip, I decided to stay in one area and just explore the San Antonio Riverwalk.
I wanted a trip where I didn't have to drive anywhere, so I went on a search to find the best things to do on the San Antonio Riverwalk, all within a short walk of each other. There are more things to do than just eat at the numerous restaurants!
I love that you can visit San Antonio without a car on a trip like this one, meaning you don't have to worry about paying for a Lyft/Uber, finding parking, or renting a car!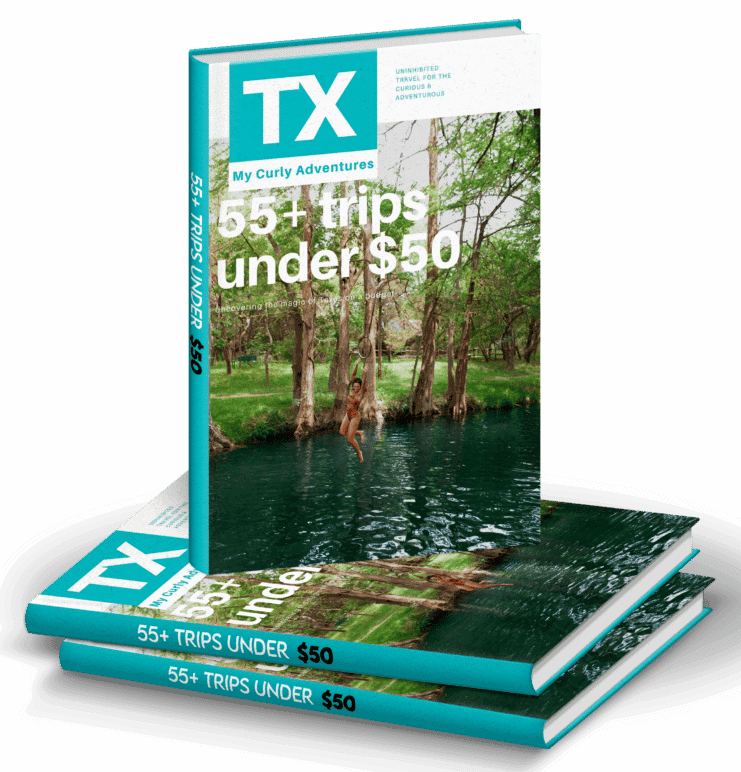 With our latest edition of our Texas Travel Guide, you can take an exciting vacation every weekend without breaking the bank and still have more to do! And in just one trip, the guide pays for itself! You'll be amazed at all the hidden gems, international influence, and wacky attractions you'll find all over Texas!
Not ready to purchase quite yet? We wanted to make this guide as accessible as possible, so we've shared our 1st edition of our guide, 50 Texas Trips Under $50. Click the button below to get yours for FREE!
Visit El Mercado & Watch a Folklorico Dance
Experience true vibrancy just a short walk away from the San Antonio Riverwalk at El Mercado.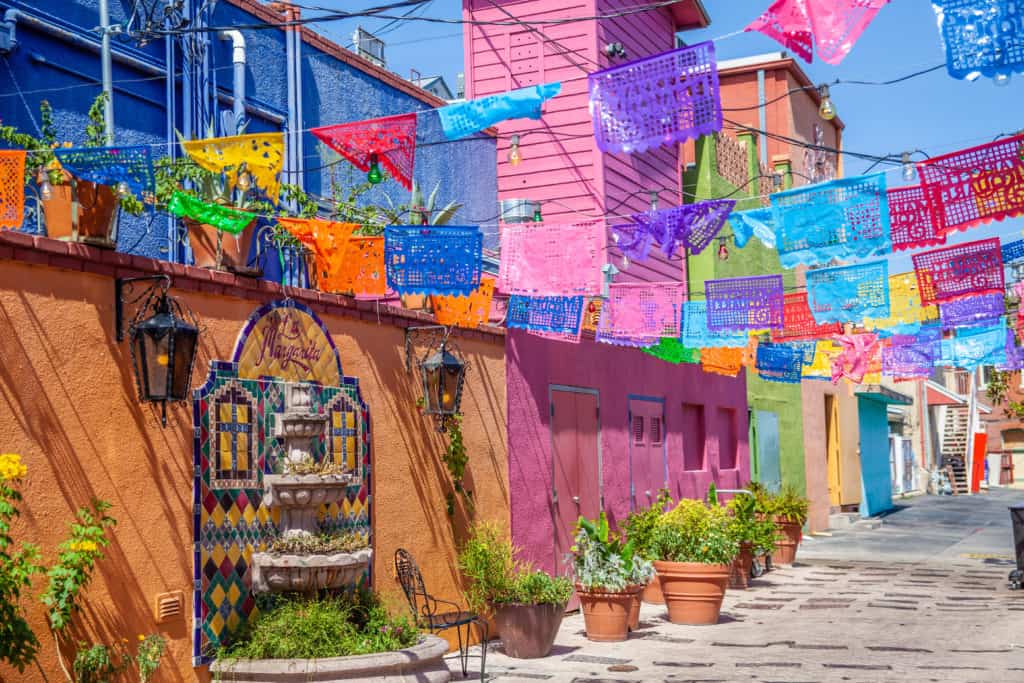 Here, you'll find delicious food at the Mexican food stands, stalls full of vibrant clothing, local artists painting on the street, and regular dance performances in the center. It's a must-stop when visiting the San Antonio Riverwalk!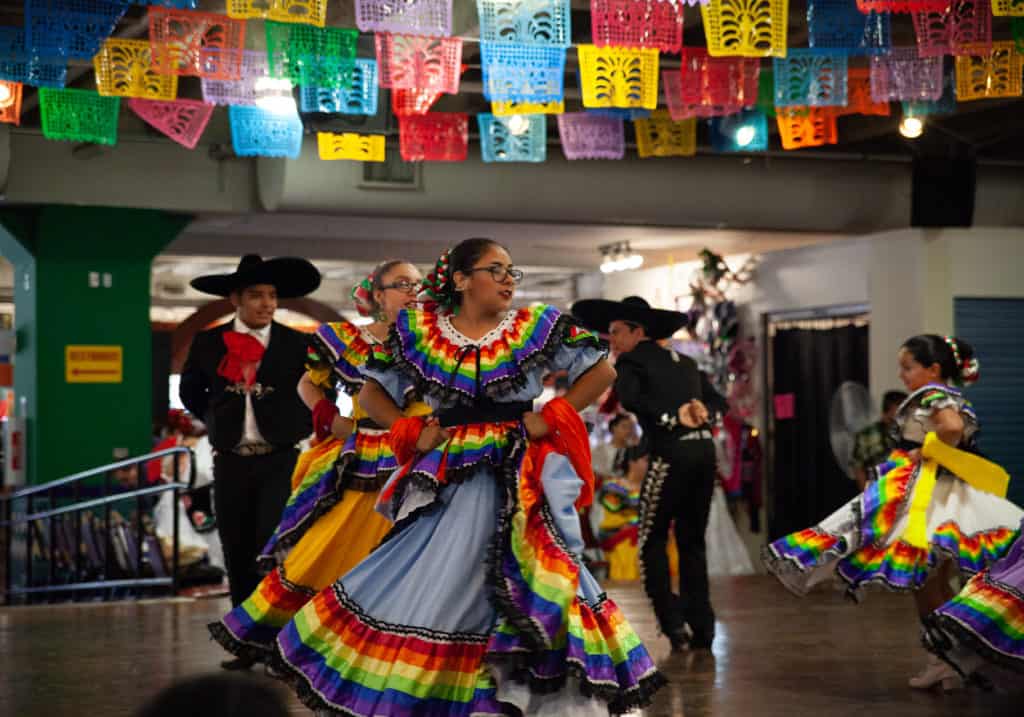 Support Local Artisans at La Villita
Nestled along the banks of the San Antonio River, just south of downtown, lies La Villita Historic Arts Village. With its colorful adobe buildings, cobblestone streets, and vibrant art galleries, La Villita is a treasure trove of culture and history.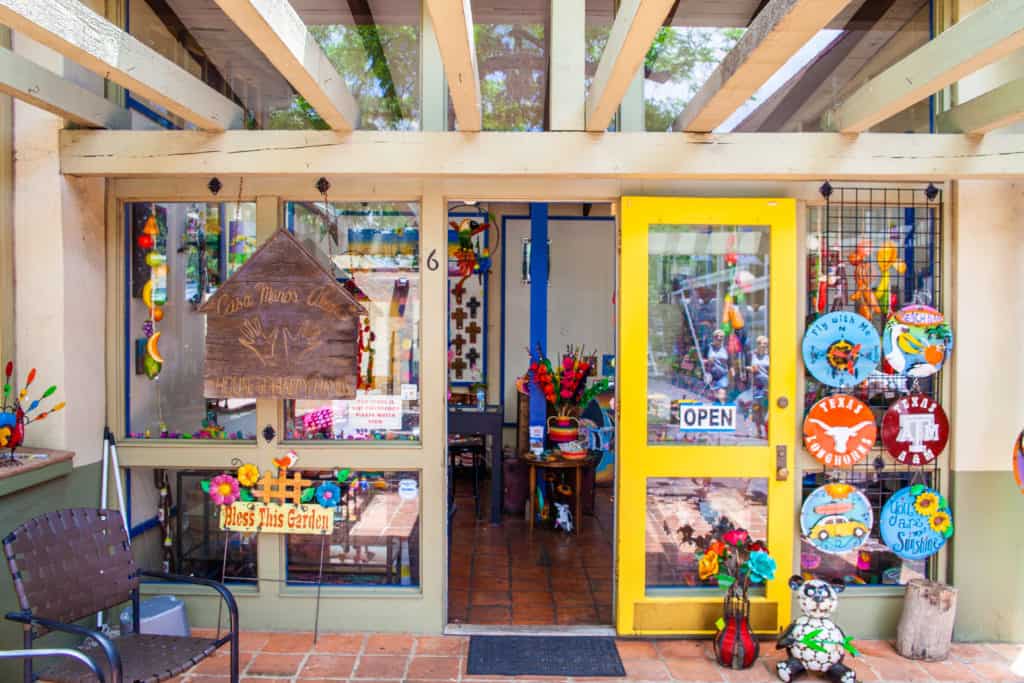 As you stroll along La Villita's charming streets, take time to browse the numerous art galleries and shops. Discover unique, handcrafted jewelry, pottery, paintings, and other treasures, each piece reflecting the rich cultural heritage of San Antonio.
It's a great place to make a stop, and there may even be a random festival happening, like the Turkish Festival we came across!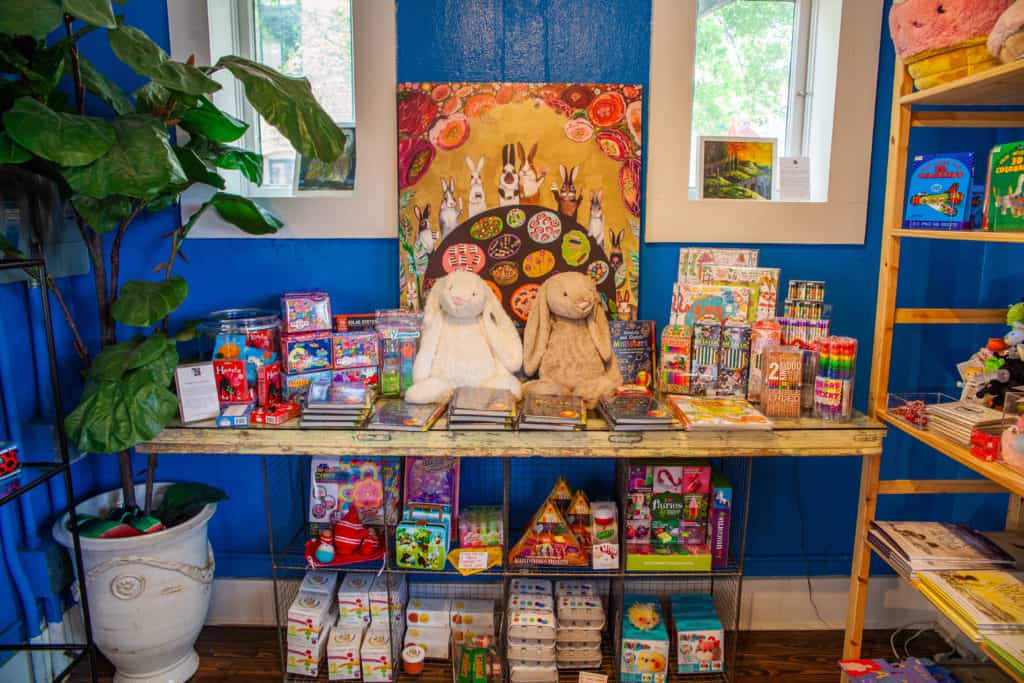 See the Alamo from a Different View
The Alamo is a historic landmark in San Antonio that's worth checking out for any visitor.
The famous Battle of the Alamo, in which a small Texas army bravely defended the fort against a much larger Mexican force, is the reason why Roman Catholic missionaries originally built the Alamo in the 18th century.
While the Texans ultimately lost the battle, their bravery and sacrifice became a symbol of Texas independence and helped to inspire the Texas Revolution.
Today, the Alamo is a popular tourist destination, as well as a UNESCO World Heritage Site, offering visitors a chance to learn about its rich history.
Imagine gazing at the Alamo, one of America's most iconic landmarks, from an entirely new perspective. The Hyatt Regency San Antonio offers just that opportunity, inviting you to ascend to their rooftop for an unforgettable, panoramic view of the Alamo City and its namesake.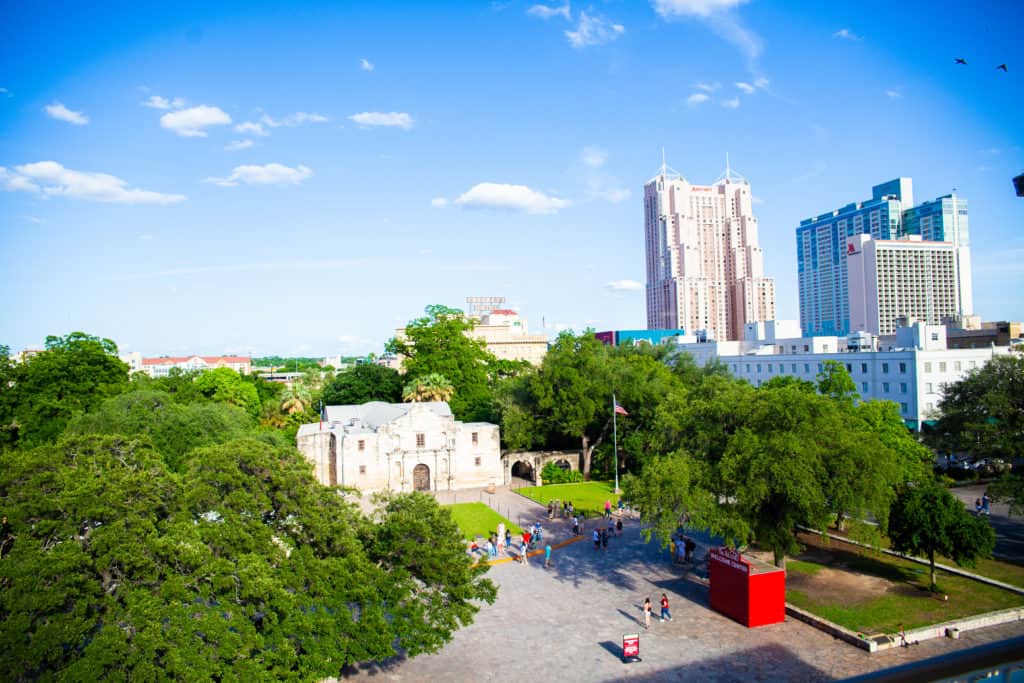 Visit a Spanish Speakeasy
While you're exploring the beautiful San Antonio's Riverwalk, make sure you check out this Spanish speakeasy, a secret bar hidden inside the old Esquire Tavern. If you like discovering hidden and interesting places with a bit of history, you'll love this!
I won't give away all the secrets, but I can tell you it's downstairs, which makes it even more exciting when you find it!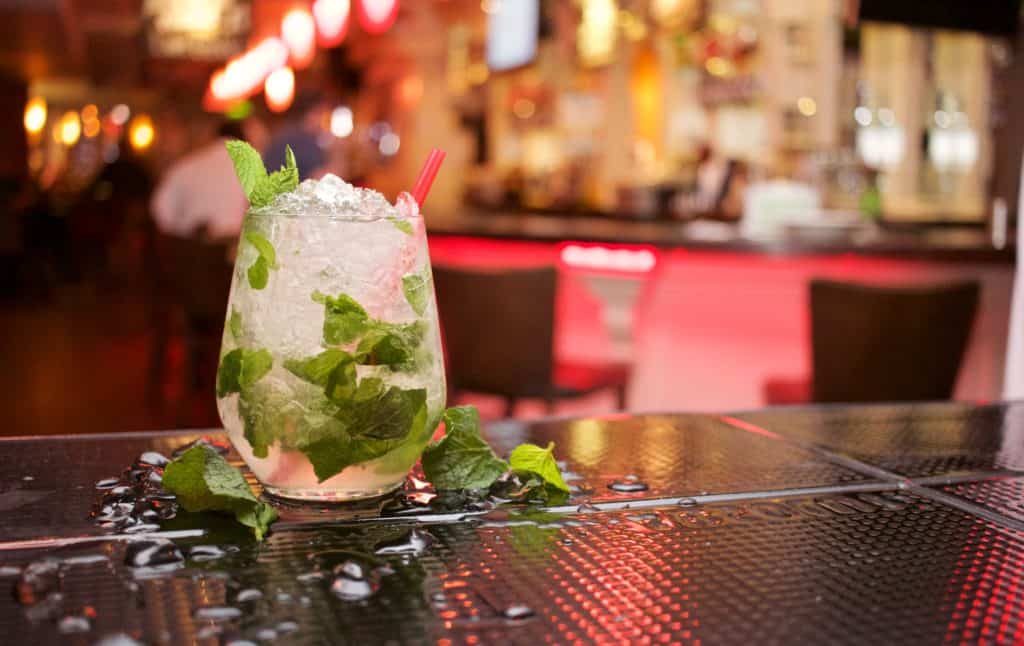 You'll feel like you've traveled back in time to the Prohibition, when alcohol was outlawed and bars/distributors of alcohol were forced underground.
Plus, if you're interested in finding some of the city's oldest bars with cool stories, you definitely should include this one on your San Antonio Riverwalk adventure.
Explore the Weird & Famous
If you're looking to escape the San Antonio heat, Ripley's Believe It or Not Odditorium is a great option, filled with fascinating history and people.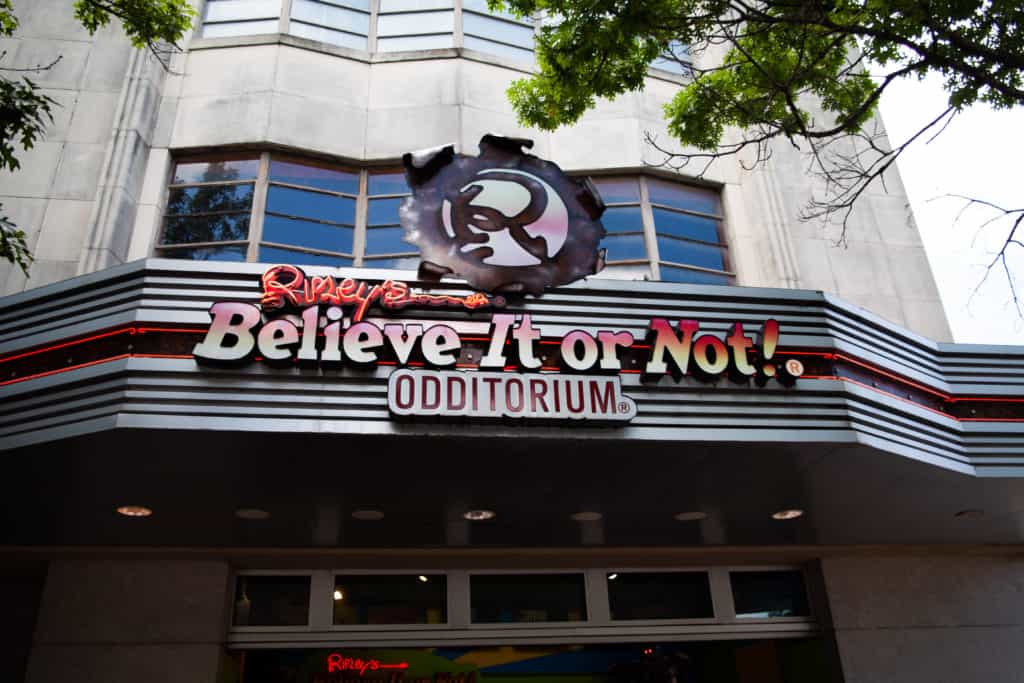 They also have a wax museum where you can be a super hero, pretend you're the president, and act like you've met all the famous people!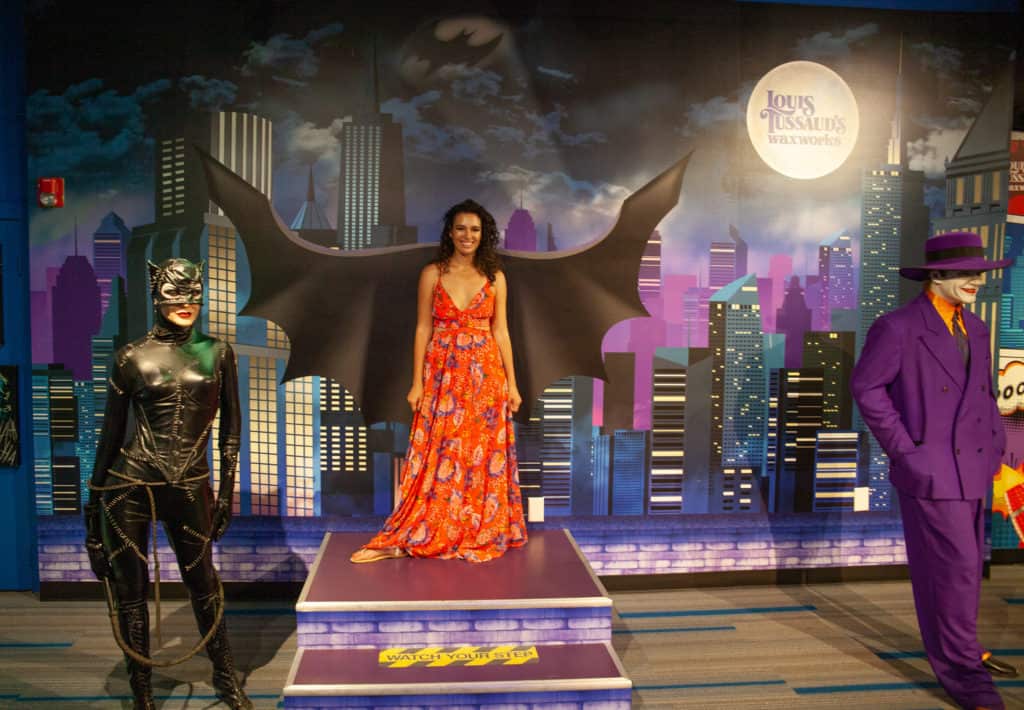 Eat Incredible Food & Cocktails
Along the banks of San Antonio's storied Riverwalk, you'll find an enticing mix of old and new—from century-old establishments serving traditional Tex-Mex fare to contemporary gastropubs pushing the boundaries of modern mixology.
So whether you're a local looking to try something new, a tourist eager to soak in the city's flavor, or a foodie on the hunt for your next culinary adventure, check out our list of the best restaurants along the San Antonio Riverwalk.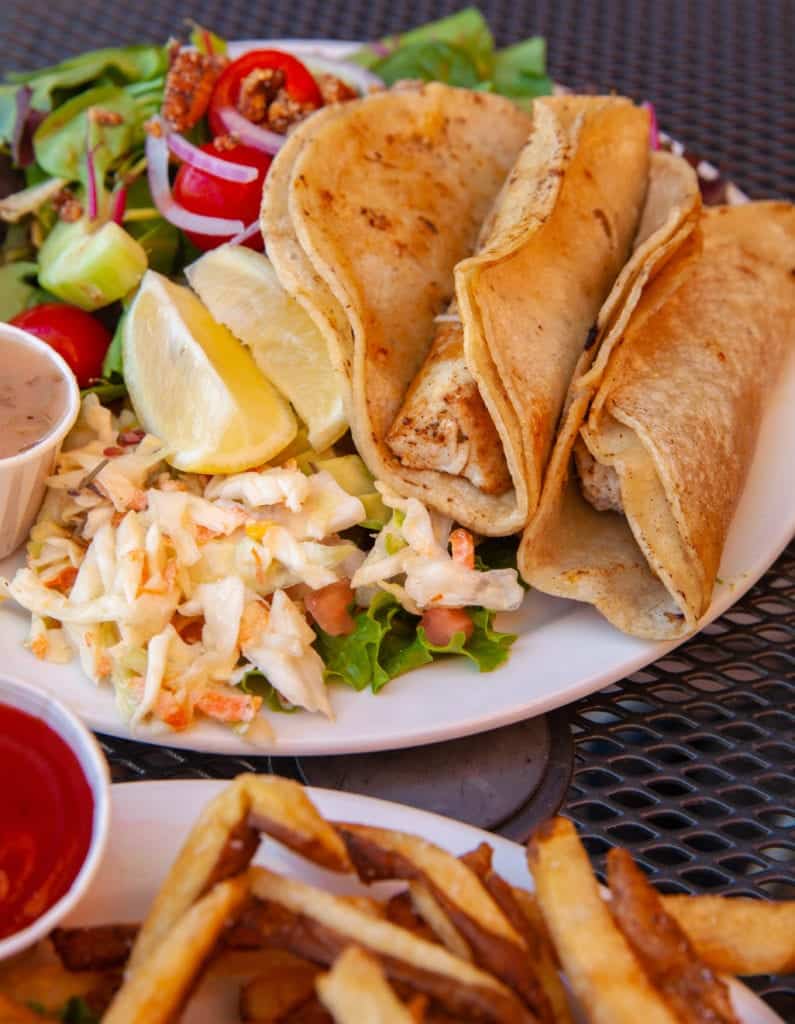 Go for a Walk
This sounds like common sense, but the Riverwalk is long, and it changes depending on the area you visit.
There are some sections filled with tourists, others with street vendors and art, and some that are quiet and tranquil, especially near historic sites. It's amazing to see the transitions, along with the beautiful architecture!
Cool Down with a Sweet Treat from Mr. Ice Cream
As you stroll along the scenic San Antonio Riverwalk, don't miss the opportunity to cool off with a delightful treat from Mr. Ice Cream. This iconic shop has been a San Antonio staple for over 50 years, and it's easy to see why. They offer over 20 flavors of ice cream, as well as a variety of toppings, sundaes, and milkshakes.
With its retro charm and irresistible array of flavors, it's the perfect spot to indulge in a sweet escape.
Go Dancing
The San Antonio Riverwalk has some great nightlife! At Kremlin Night Club, you can go clubbing, and at Rosario's, there is salsa dancing!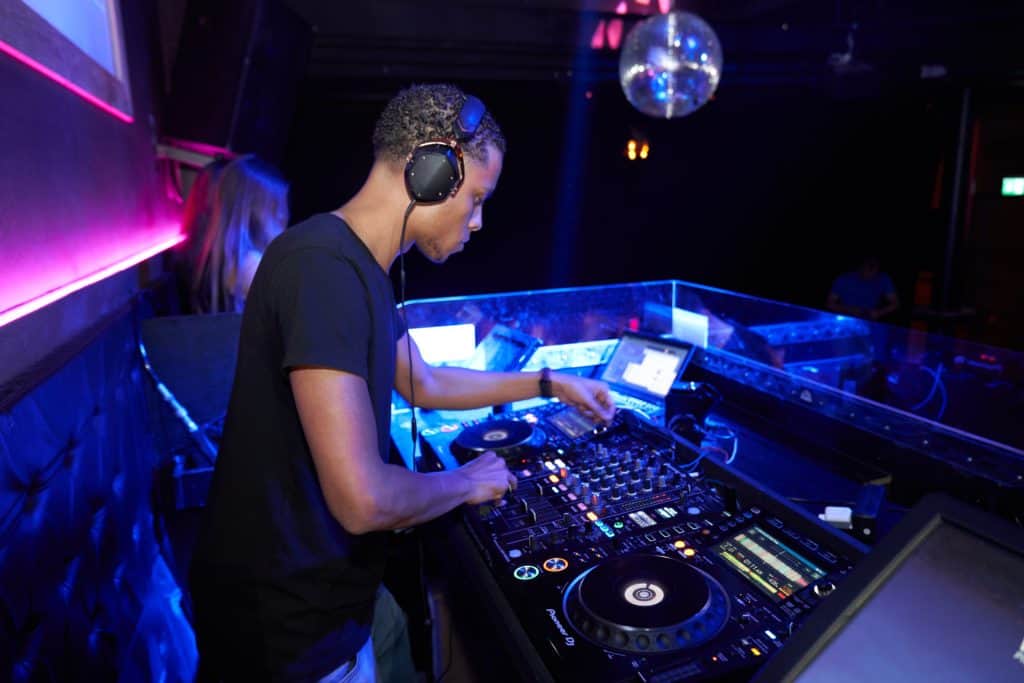 Cruise with Go Rio San Antonio Cruises
Whether you want to do a fun educational tour about the city's history, a dinner cruise, or something unique like yoga, river cruises are a must in San Antonio!
My personal favorite was yoga on the boat because it was such a unique way to see the San Antonio River Walk!
For all that Go Rio Cruises has to offer, click here!
Take a River Taxi to the Pearl
Just like the canal towns in Europe, San Antonio operates river shuttles that will take you all over! As you glide along the tranquil waters of the San Antonio River, take in the sights and sounds of the bustling city.
This boat ride operates seven days a week, making it a convenient option for visitors and locals alike.
You can even get an unlimited pass, which will give you access to:
The Witte Museum
Historic Pearl District
Japanese Tea Garden
San Antonio Museum of Art
San Antonio Zoo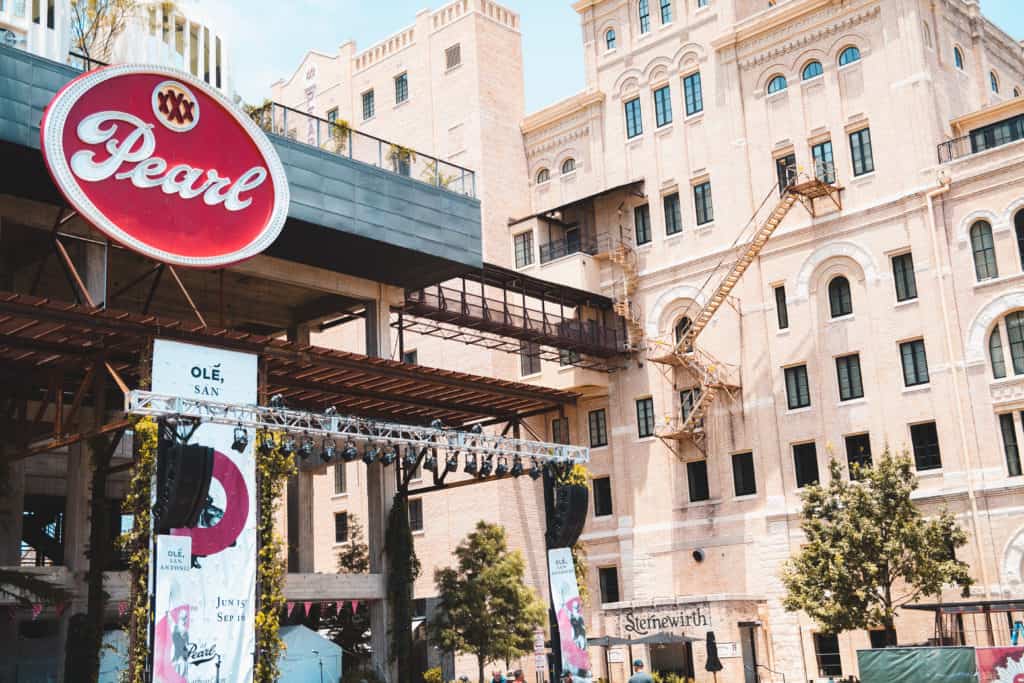 Escape to the Museum Reach
While the downtown portion of the Riverwalk is undeniably charming, don't miss out on the tranquil beauty of Museum Reach.
The Museum Reach area is more than just a collection of museums. It's a haven for nature lovers, with lush greenery and native plants adorning its path. Take a leisurely stroll along the riverbank, enjoying your surroundings and the gentle sounds of the flowing water.
Whether you're seeking a tranquil escape, an immersive art and culture experience, or simply a leisurely stroll along the Riverwalk, visiting Museum Reach will leave you feeling refreshed and inspired.
Stay at the Hyatt Regency Riverwalk
An iconic San Antonio hotel, the Hyatt Regency is a beautiful place to stay for all the things to do there. It's even home to the highest rooftop pool in downtown San Antonio!
You can read more about our experience at the Hyatt Regency Riverwalk here.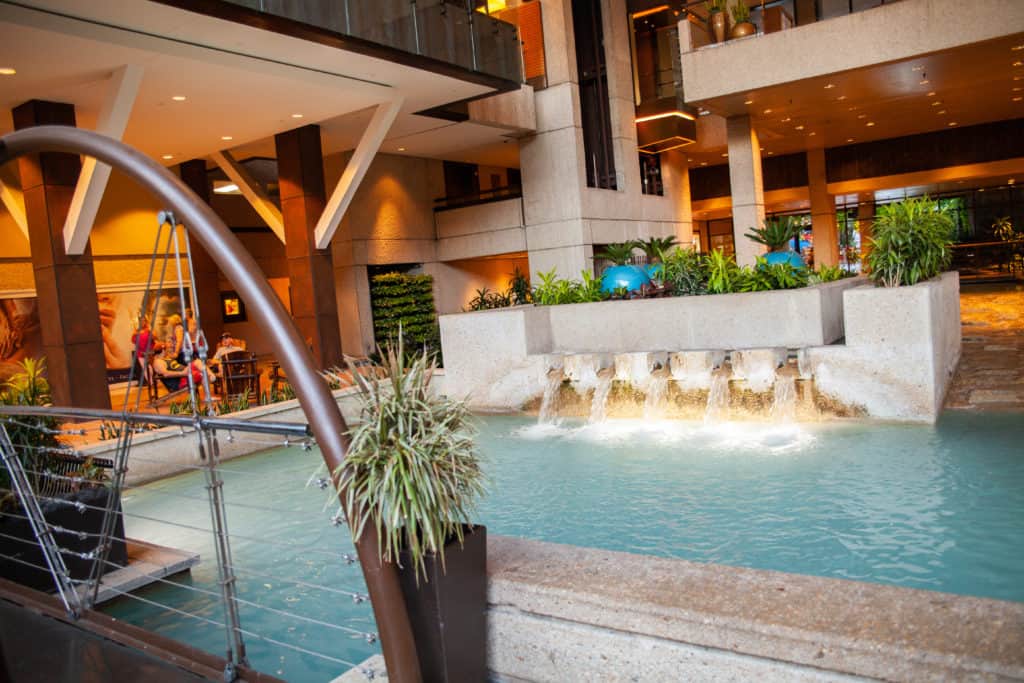 Strike a Pose at the Selena Bridge
Next time you find yourself wandering along the San Antonio Riverwalk, don't miss out on the iconic Selena Bridge.
Fun fact: this isn't just any bridge—it's a pilgrimage for all the die-hard Selena Quintanilla fans out there.
You'll totally recognize it as the spot where J. Lo, channeling her inner Selena, shot that iconic, super romantic movie scene.
Trust me, when you stumble upon it, you'll know. It's like the unofficial selfie station of the Riverwalk, always buzzing with people capturing memories. So, have your camera ready!
Shop at the Rivercenter Mall
No trip to San Antonio is complete without a visit to the Shops at Rivercenter Mall. This four-story shopping mall is located right on the Riverwalk and features over 100 stores!
There are also a variety of specialty stores, including Texas souvenirs, children's clothing, and home décor.
In addition to shopping, the Shops at Rivercenter Mall offers a variety of restaurants, including casual eateries and fine dining. There is even a food court with a variety of options to choose from.
Check Out Casa Rio
One of the most iconic and Instagram-worthy attractions along the San Antonio Riverwalk is the vibrant and picturesque Casa Rio umbrellas. These colorful umbrellas line the riverside dining area of Casa Rio, one of the oldest restaurants in San Antonio.
The bold and cheerful hues of the umbrellas create a stunning contrast against the serene backdrop of the San Antonio River, making for a perfect photo opportunity. So, don't forget to bring your camera or smartphone. Snap some vibrant shots and add a splash of color to your visit to the Riverwalk.
Seal Your Love on the Love Lock Bridge
The Love Lock Bridge is a sweet spot along the San Antonio Riverwalk. It is perfect for couples looking to make their visit extra special.
You can bring a padlock, write your names or a message on it, lock it to the bridge's railings, and then throw the key into the river.
It's a way to symbolize your love and create a lasting memory. When the sun goes down and the Riverwalk lights up, it's a really romantic place to be.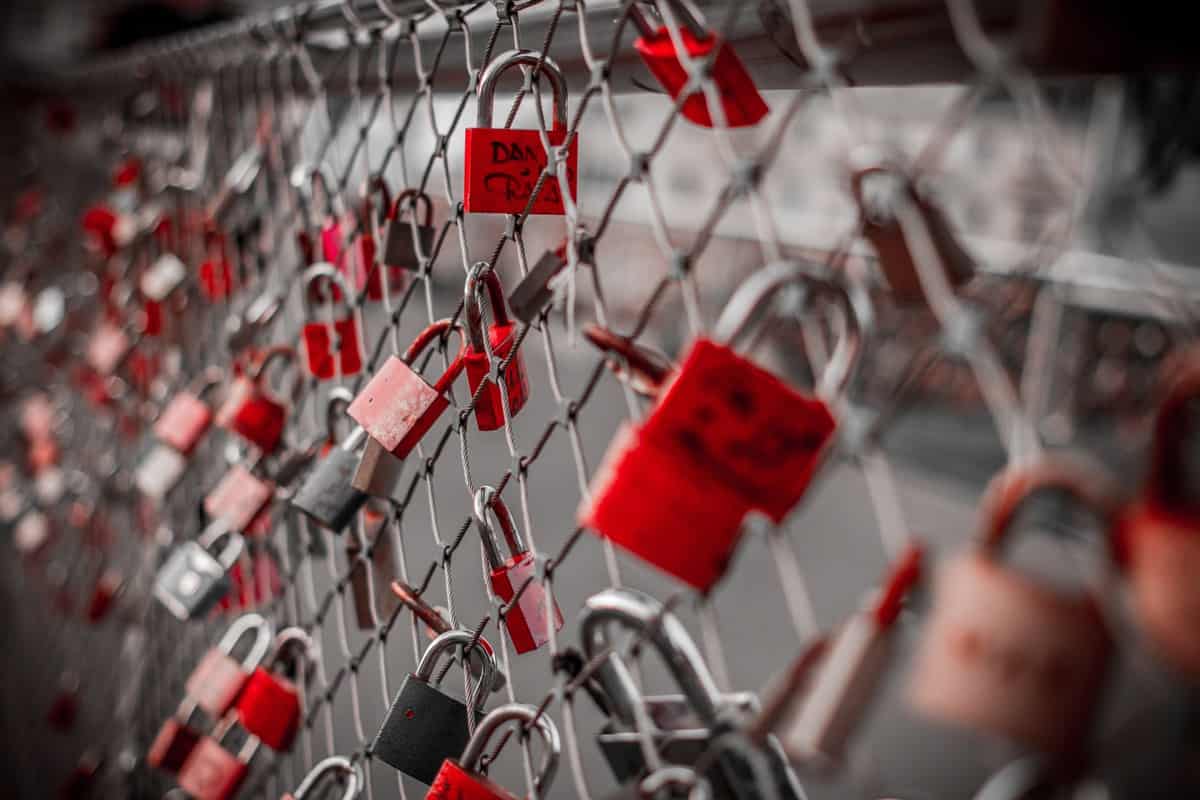 Step Back in Time at the Espada Aqueduct
When was the last time you witnessed an engineering marvel that has stood the test of time? Nestled amidst the tranquil surroundings of Mission Espada, the Espada Aqueduct stands as a testament to the ingenuity and resourcefulness of the Spanish settlers who once inhabited the area.
Today, over 300 years after its construction, the Espada Aqueduct still stands as a proud symbol of Spanish colonial heritage. Visitors can walk along its arches and admire the craftsmanship that went into its creation.
Find the Grotto Along the Riverwalk
Amidst the vibrant energy of the Riverwalk, a hidden oasis awaits discovery—the Grotto. This man-made cave is sculpted from concrete and adorned with stalactites and stalagmites.
The Grotto is a popular destination for photographers, offering a captivating backdrop for capturing unforgettable moments.
As you wander along the winding paths, you'll come across a gorgeous garden filled with vibrant flowers, lush greenery, and a serene waterfall that trickles into a calm pool. Make sure to carve out some time to soak up the beauty and serenity of the Grotto during your own Riverwalk adventure.
Things to Do on the San Antonio Riverwalk: Final Thoughts
There are so many things to do on the San Antonio Riverwalk, making it especially convenient (and fun) when you're without a car on a weekend getaway. Or, if you're a local, you parked at the park-and-ride and hopped on the bus to get downtown.
The San Antonio Riverwalk is the perfect place to stay for people who are flying in from out of town and are to experience San Antonio's culture. It's one of the best places to experience the city's most popular attractions, and strolling along the river is a great way to soak in the local atmosphere.
Obviously, I can't do everything in one weekend. Feel free to share your favorite things to do on the San Antonio Riverwalk so I can check them out on my next trip!