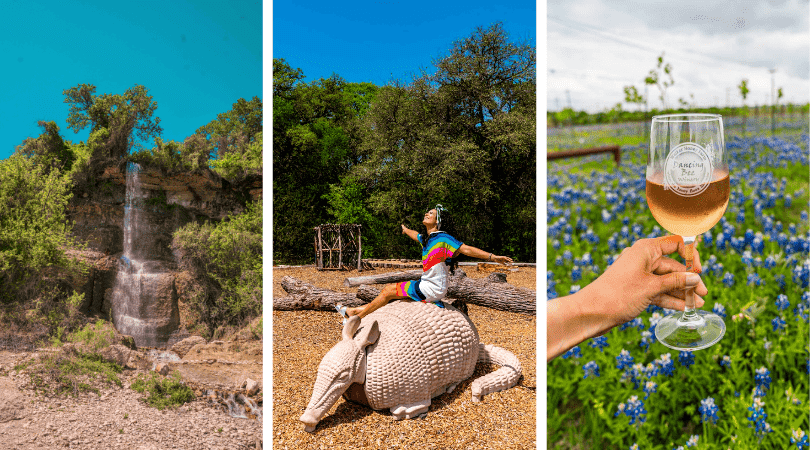 Belton TX has a small town feel without shorting you on fun things to do! There are tons of great outdoor options in Belton, with beautiful lakes and parks. You'll be surprised to find several gems in Belton as well, like a Texas winery and honey farm, the first Texas state park, and an Airbnb surrounded by llamas! Go for a weekend or go for a week, and you will find so many interesting things to do and see in Belton TX.
Spend Time on a Beach in TX
You don't have to drive out to the coast to spend time on the beach. Belton Lake is surrounded by sand and beautiful turquoise waters. You can spend all day simply soaking up the sun, swimming in the water, and grilling under one of the pavilions. You might even see people windsurfing and kitesurfing at Temples Lake Park. There's also a beautiful waterfall that can be found right across from Temples Lake Park and you can have fun with the rentals at Frank's Marina.
Play by the Water
Temples Lake Park is a great spot to hangout near Belton Lake! It's on the southern side of the lake and has plenty of open space to relax without being too crowded. The park features a playground, boat ramps, and a beach where you can swim in the lake or just lounge on the shore!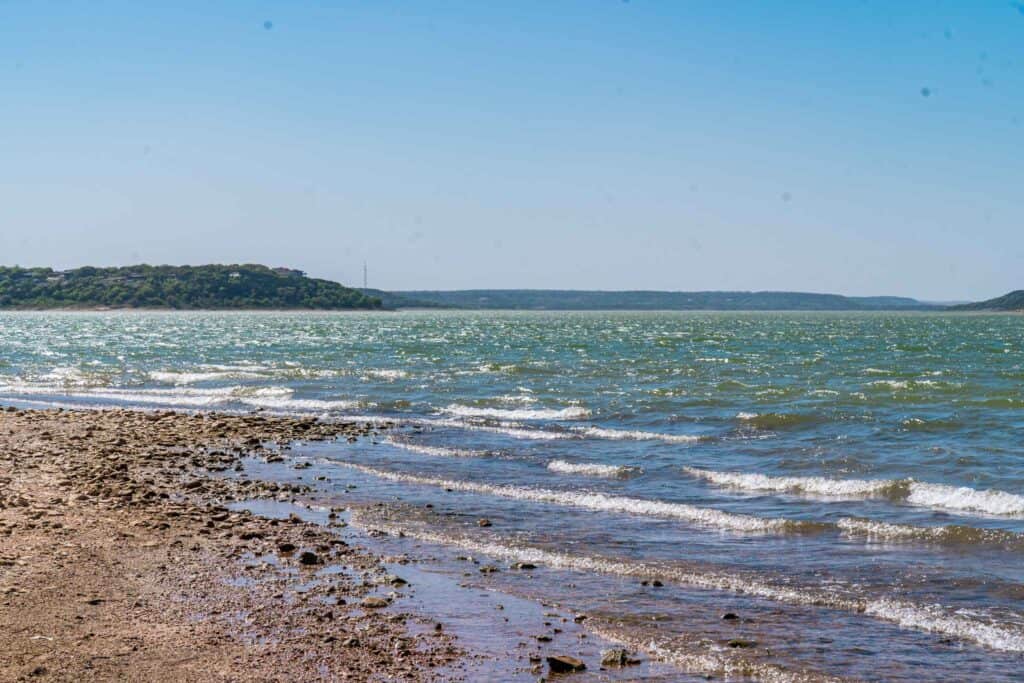 Go Hiking
Hiking the trails that wind through Chalk Ridge Falls Park on the Lampasas River is a must when in Belton TX. A couple of the different trails wind throughout the park, where you are likely to see a variety of wildlife. A highlight of exploring this park is definitely passing over the cool suspension bridge and getting up close to the gorgeous waterfalls.
Visit an Island
Another great spot right outside of Belton TX for some outdoor activities is Stillhouse Hollow Lake. It is managed by the US Army but is still accessible to everyone. The lake has beautifully clear water and is the perfect place for a picnic or a day out on the water. When the water is low, you can even walk across to the island in the middle, but it is usually super muddy so just be cautious.
Shop at a Historic Store
Make sure to include a visit to Cochran, Blair & Potts on your list of things to do in Belton. Here, you'll find history and unique shops with a variety of clothes, suits, boots, and gifts. The oldest department store in Texas, Cochran, Blair & Potts was originally founded as Cook Mercantile & Company in Centerville in 1869. The store actually changed locations twice and names five times before landing in Belton and becoming what it is today.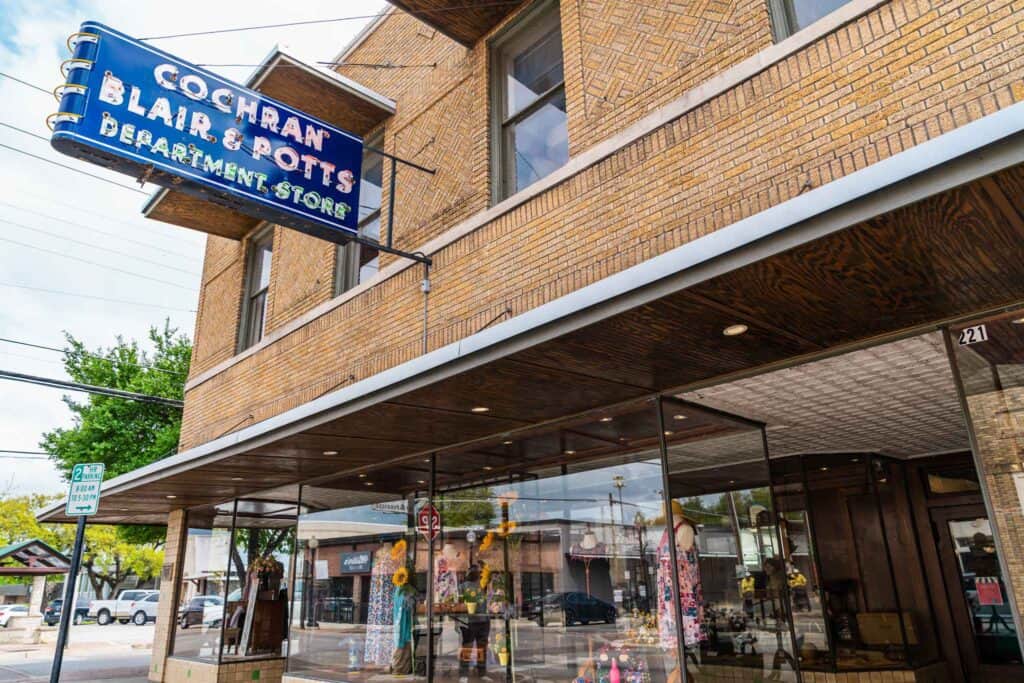 Plan a Picnic
An expansive park along the shore of Stillhouse Hollow Lake, Stillhouse Park is a great picnic spot. There are two large pavilions, plus plenty of private picnic sites. The park also offers basketball, fishing, and swimming if this piques your interest.
Go Tubing
For a fun experience out on the water in Belton, try tubing on Nolan Creek. If you start off near the MLK bridge, you can float down the river for about two hours and reach Confederate Park or hop out early for a shorter journey. Be prepared to run into a few small rapids and cascades if you go the whole stretch!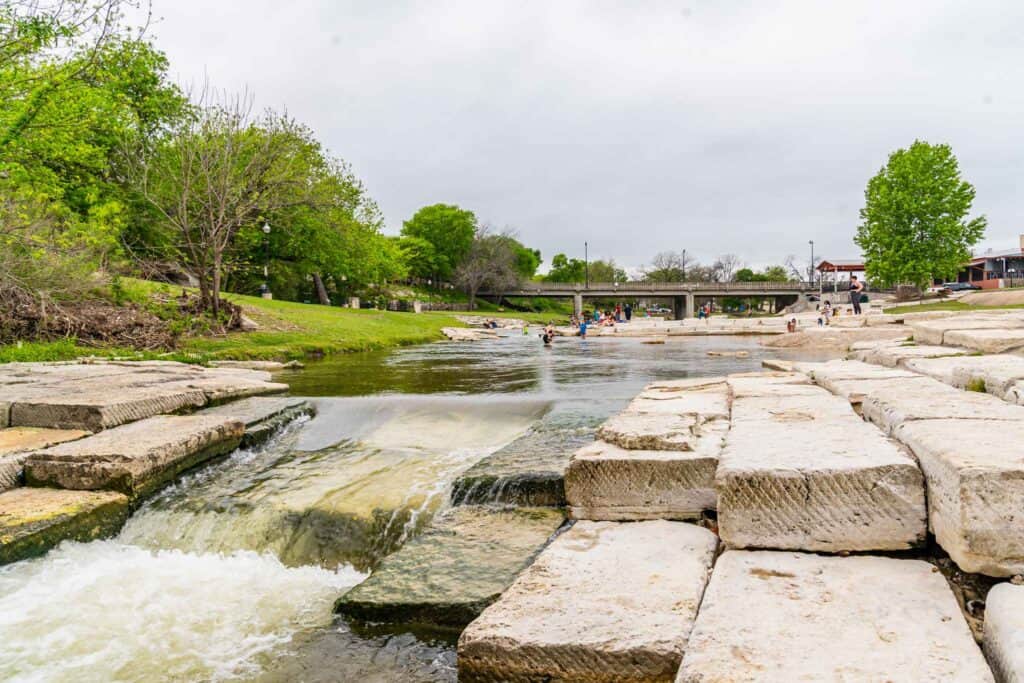 Climb Dana Peak
Dana Peak can be found on the peninsula of Stillhouse Hollow Lake. Aside from offering easy access to all of the lakeside activities, the peak boasts incredible views of the lake and the surrounding area.
Visit a Local Museum
Anyone interested in history, or just looking for a cultural experience in the area, should visit Bell County Museum in Belton. The museum has a few permanent exhibits regarding the history of Bell County and the surrounding area, plus rotating exhibits displaying items like WWII paintings from the South Pacific, so be sure to look into what will be on display during your visit to Belton TX.
Play Pool & Drink Coffee
AR•U•SHA is a cute and cozy coffee shop with stylish brick walls and hardwood floors. The coffee shop boasts an extensive list of high-quality coffee and teas, plus breakfast and pastries, making it a great place to stop for breakfast or an afternoon snack.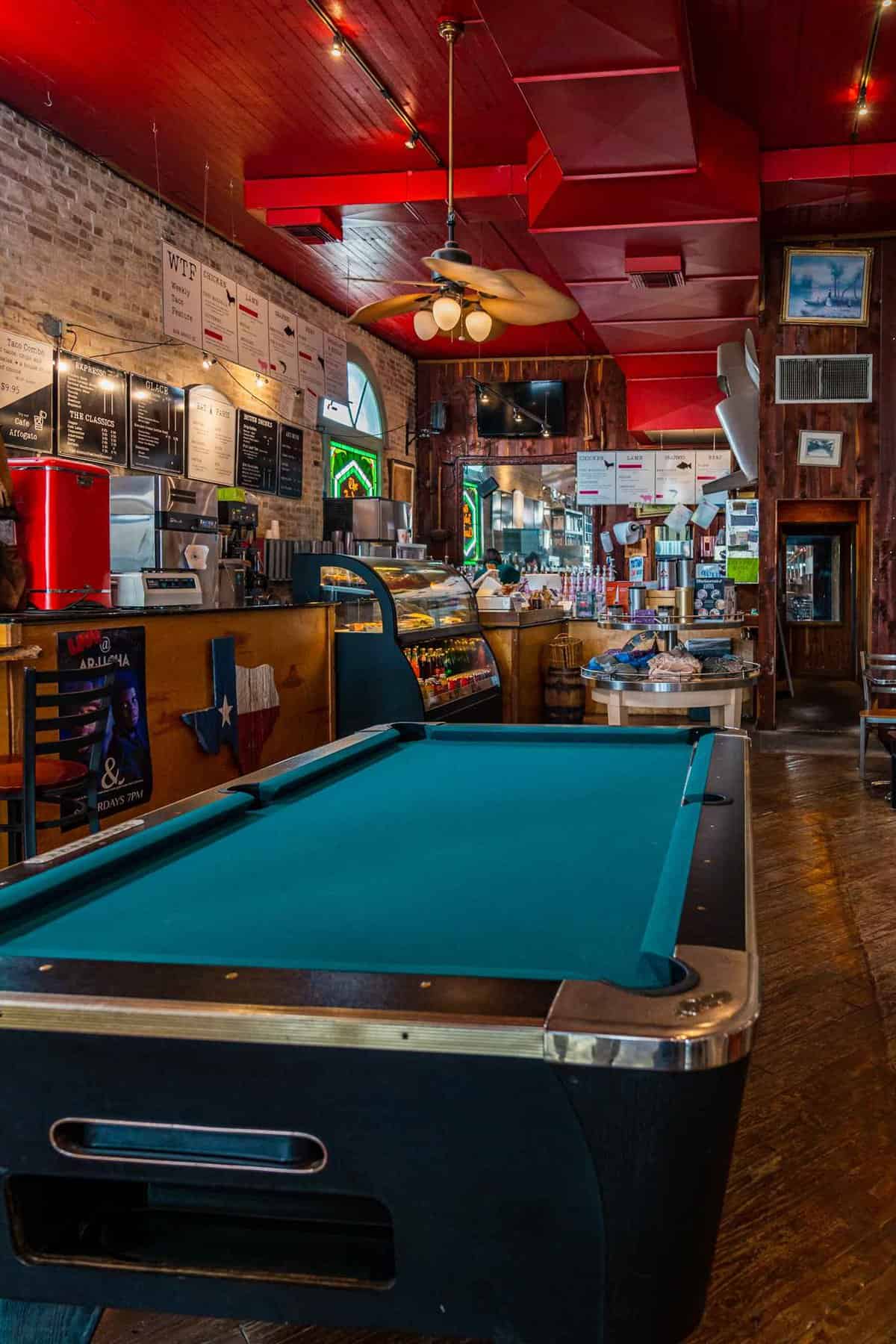 Grab Tacos & Beer Slushies
Bold Republic Brewing is a family-owned company established in 2018. They offer a rotating line-up of drinks designed to offer something for everyone, including traditional lagers, sour IPAs, and frozen beer slushies. Don't forget to stop in for trivia nights, live music on the weekends, and $1 taco night!
Play Some Paintball
If you're looking for an activity to get your adrenaline going or to satisfy your competitive side, experience all of the fun at BLORA Paintball. They have a couple different cool setups on the course, and you can rent all the equipment you need at the park.
Treat Yourself to Brunch
This trendy eatery in a historic 19th-century building combines rustic charm with modern style and great food! Situated in downtown Belton, this is the best brunch spot. Water Street Waffle Co serves delicious waffle creations with fresh ingredients, as well as coffee, mimosas, fresh-squeezed juices, and other breakfast items.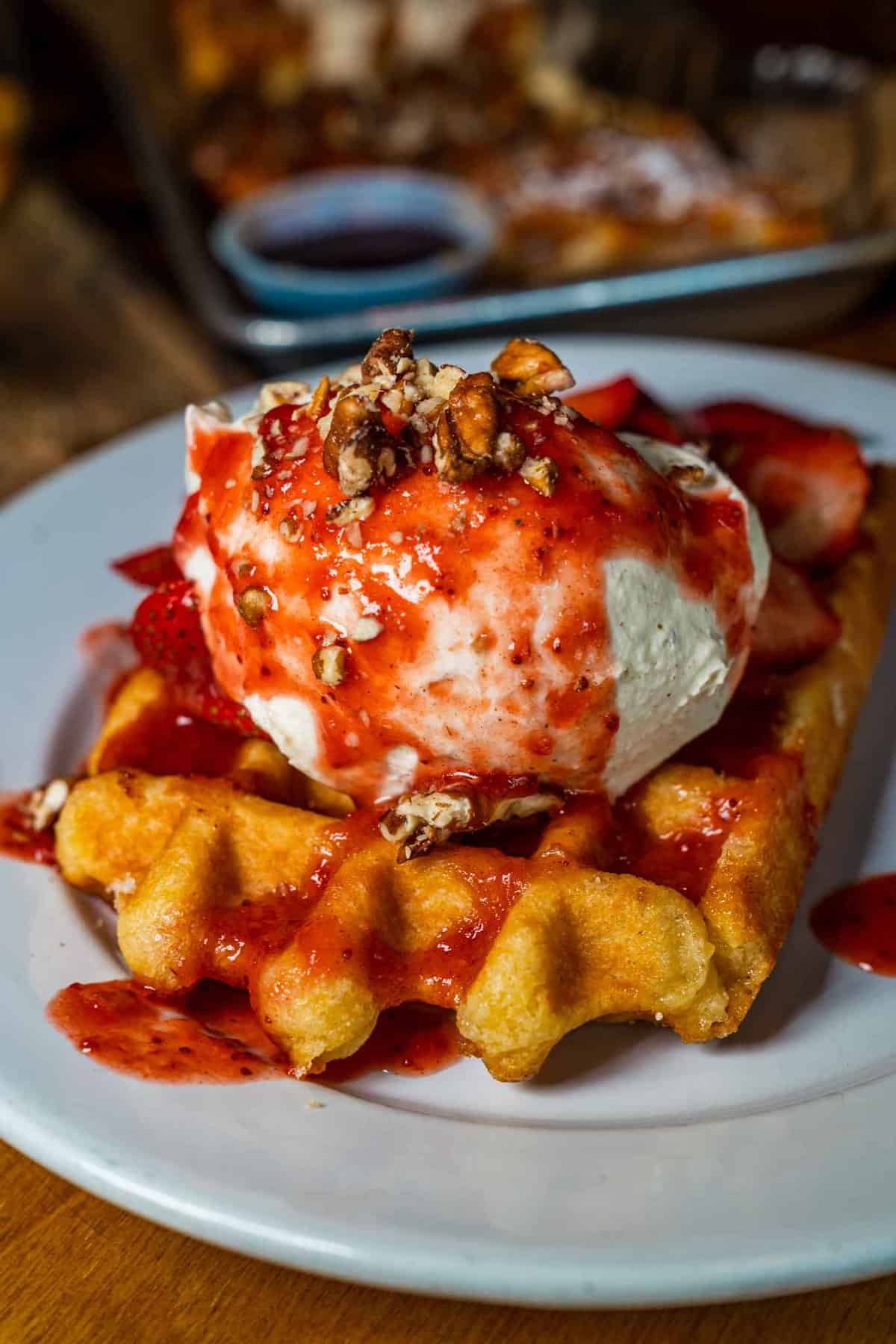 Support Local Authors
The McWha Bookstore is a used bookstore in Belton, and they have tons of different books for any interest! The bookstore works to highlight local authors by advertising and hosting book signings that will bring greater attention to these authors.
Go Antiquing
Belton has a variety of different antique shops scattered throughout the city. Touring these shops is a fun way to explore Belton through its local businesses. You can find some really cool and unique items at these antique shops, so don't hesitate to pop in!
Sip on Texas Honey Wine
Visiting the Walker Honey Farm and its on-site winery is probably one of the most unique things to do in Belton. The farm operates on a "bee-to-bottle" philosophy and offers tours to learn about the process of harvesting, extracting, and packing raw honey. Their store sells a variety of honey-based products, such as soaps and candles, and the Dancing Bee Winery creates a variety of unique wine flavors. The blackberry honey wine is one of their most popular, so make sure to try it! If you're lucky enough to be able to visit in the spring, you'll also be treated to a beautiful mix of bluebonnets!
Grab Dinner & a Show
A charming, old-fashioned movie theater, the Beltonian Theatre is the perfect place for a night out in Belton. They show a mixture of classic and current movies with a full menu that serves, not just concessions, but full meals delivered right to your seat, plus beer, wine, and specialty drinks. They also host themed events and various live events.
Visit a Family Farm
The Robinson Family Farm in Belton is home to kid-friendly activities like a fall festival with a pumpkin patch (and axe-throwing for the adults) during the months of September and October, an Easter festival with an egg hunt and many of the same attractions available during the fall, and they even sell Christmas trees in the winter, while offering apple cider and hot chocolate! The Robinson Family Farm will be hosting their yearly events after moving to a newer and larger location beginning in September 2022, so try to stop by and support them!
Taste Smoky Belton BBQ
Miller's Smokehouse is the place to go for Texas BBQ in Belton. They pride themselves in being a family-run restaurant and delivering the best smoky BBQ. Make sure to stop by for a drink and some amazing food while you're in town!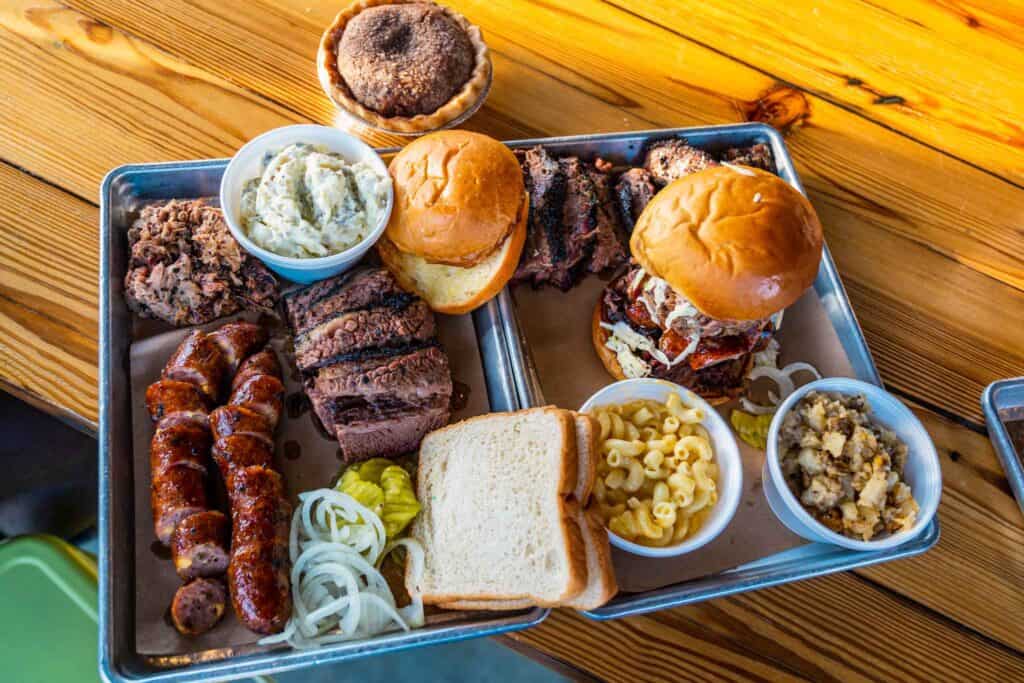 Visit an Expansive Flea Market
The Bell County Flea Market is an outdoor flea market that has been running for over 30 years and is open every weekend. This is definitely something that should be on your list of things to do in Belton, especially if you like shopping; they have over 200 booths spanning 14-acres!
Summer Fun Water Park
The Summer Fun Water Park has several fun attractions, with a variety of water slides, pools, and a lazy river. They offer rental cabanas and even host a BYOB adult night!
Visit Texas' First State Park
Mother Neff State Park is just a short drive from the neighboring town of Moody, our very first state park. There are some great hiking trails for hikers of all ages and a frontal playground for the kiddos. Along the Lost Creek Trail, you'll find a rock tower that almost looks like a castle, providing 360-degree views of nature, and a cave that you can wander into that was used by the Tonkawa Indian tribe in the 1800s. During particularly wet seasons, this trail will flood so make sure to check the site to see if it's open for hiking. You can also visit the Wash Pond which, depending on the season, may or may not be there.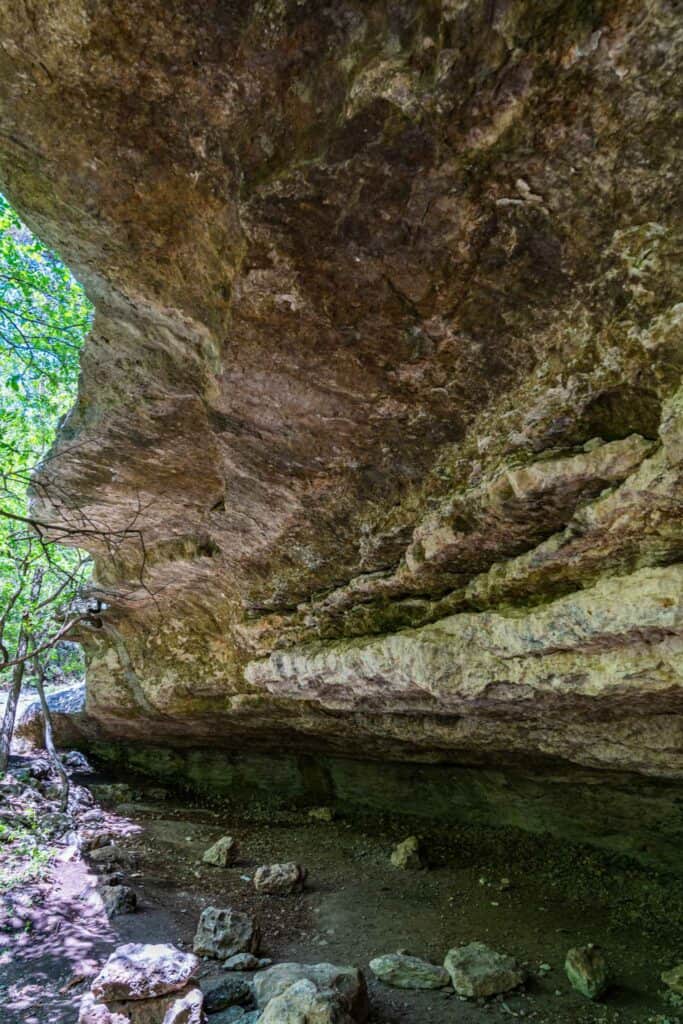 Watch a Drag Race
Experience the X Games right here in Texas! Little River Dragway, one of the many unique attractions in Belton, is a racing track in Bell County that hosts events and races throughout the year, largely during the spring and summer. Stop by to watch everything from car to Harley races for a fun-filled afternoon.
Pamper Yourself
The Woodhouse Day Spa emphasizes ideas of renewal and rejuvenation while offering a variety of services including facials, massages, body treatments, waxing, mani/pedis, and more. Book a visit to go by yourself, with a friend, or with a partner if you are in need of a little more relaxation.
Get Creative
That Art Place is a painting studio in Belton that offers classes where you can paint pottery or learn how to make fused glass. This is an awesome activity for a more immersive experience, and walk-ins are welcome, so no need to worry about scheduling! Take the whole family and get your creative juices flowing!
Grab Tacos in Belton
I love a good taco spot and El Potosino was a Belton gem on our way back from Mother Neff State Park. They serve blue corn tortillas, the flavors are incredible, and they serve large portions of meat. I ordered three but could only eat half!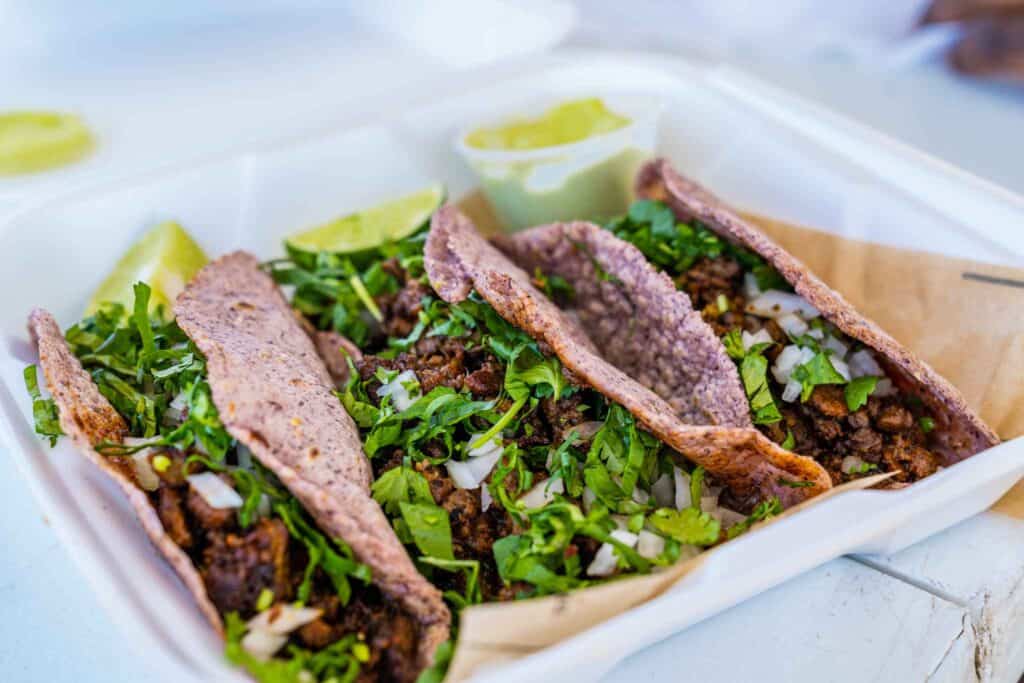 Sip on Authentic Teas
Tea Luck is a super cute Asian tea shop in Belton TX. They serve a variety of teas, coffees, and smoothies, offering an incredible array of unique flavors and toppings. They also offer a selection of steamed buns and Asian-style desserts like kakigori.
Stay in a Loft with Llamas
For a truly unique lodging experience, go 20-minutes outside of Belton and stay at the Silo House at the Laughing Llama Farm. This Airbnb has a beautiful loft-style design and eclectic charm, making it a one-of-a-kind experience. The outdoor seating area includes a handful of rocking chairs overlooking the ten-acre working farm where visitors can see sheep and llamas grazing in the fields.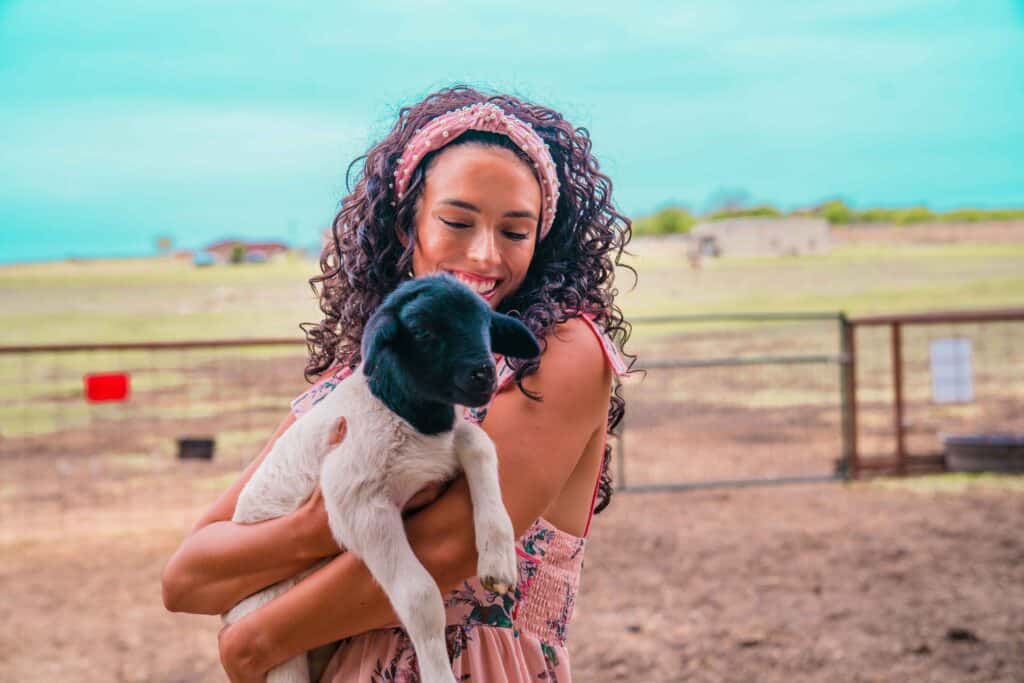 Things to Do in Belton TX: Final Thoughts
In Belton, there are so many things to do! It is a particularly nice place to visit for its variety of museums, shopping, beautiful outdoor spaces, activities, and its numerous lakes and parks. You'll never have to worry about being bored if you plan a visit to Belton. There is always something new and exciting to experience, plus it has the added bonus of being only an hour away from Austin!