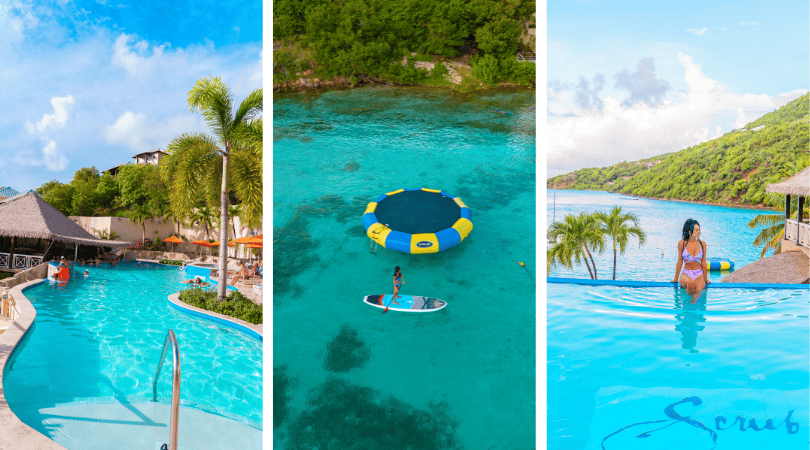 Imagine yourself in the British Virgin Islands, where the sparkling Caribbean Sea's brilliant blue waters meet its vibrant green landscapes. That's exactly where my Caribbean travel adventure began. During our 5-day crewed catamaran charter, we eagerly set out to explore this tropical paradise and visit Scrub Island.
This pristine island in the Caribbean offers the perfect getaway for travelers seeking relaxation and adventure. In this blog, I will share everything you need to know about planning your trip to Scrub Island, from accommodations and dining to activities.
The unspoiled beauty of the British Virgin Islands makes it the perfect destination for beach lovers.
Want to learn more about vacationing in the British Virgin Islands? Check out our blog posts below about our experience: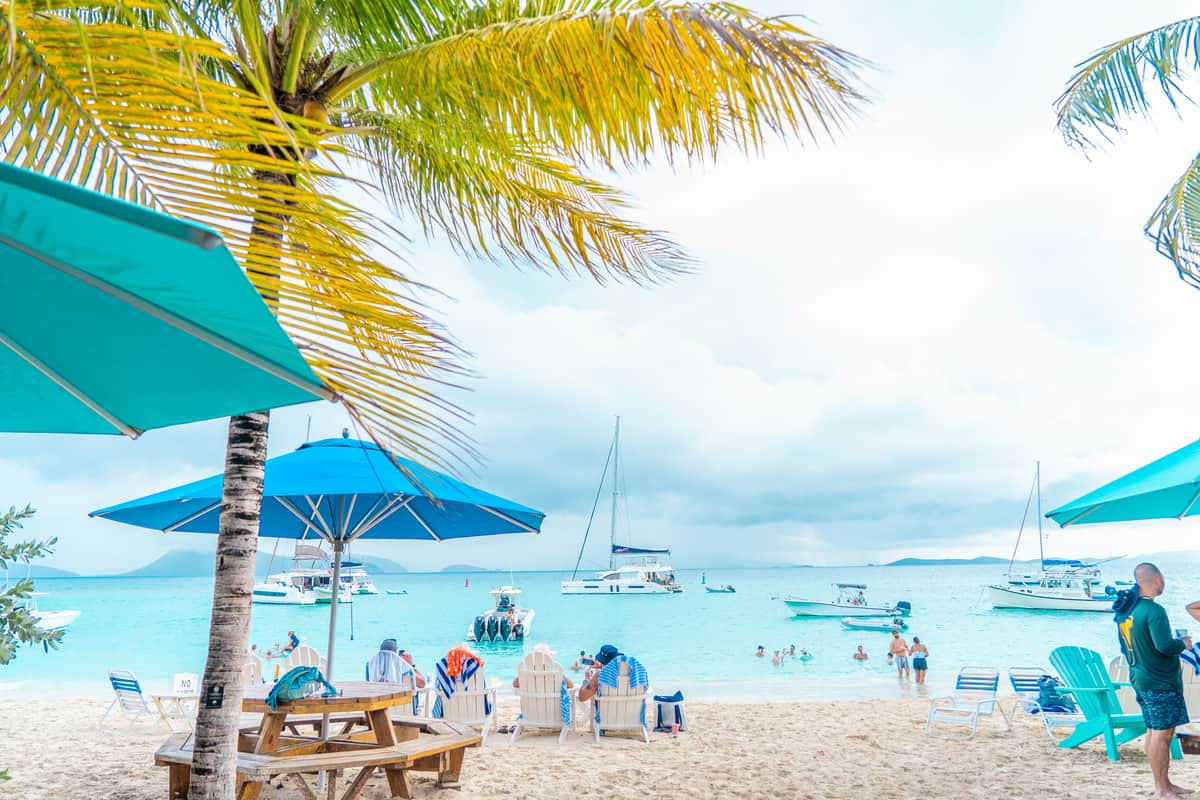 What is the Best Time to Visit Scrub Island?
The British Virgin Islands boasts a tropical climate, offering paradise with year-round sunshine and warm weather. However, hurricane season runs from June to November, so it's important to keep that in mind when planning your trip.
Despite the risk of storms, many travelers still choose to visit in the fall to avoid the busy holiday season and high prices.
The ocean is warm enough to swim in all year, but underwater visibility is best for scuba diving in the winter and spring. Avid sailors love to visit Scrub Island in March or April for the BVI Spring Regatta and Sailing Festival.
No matter what time of year you choose to visit Scrub Island, you're sure to have an unforgettable vacation.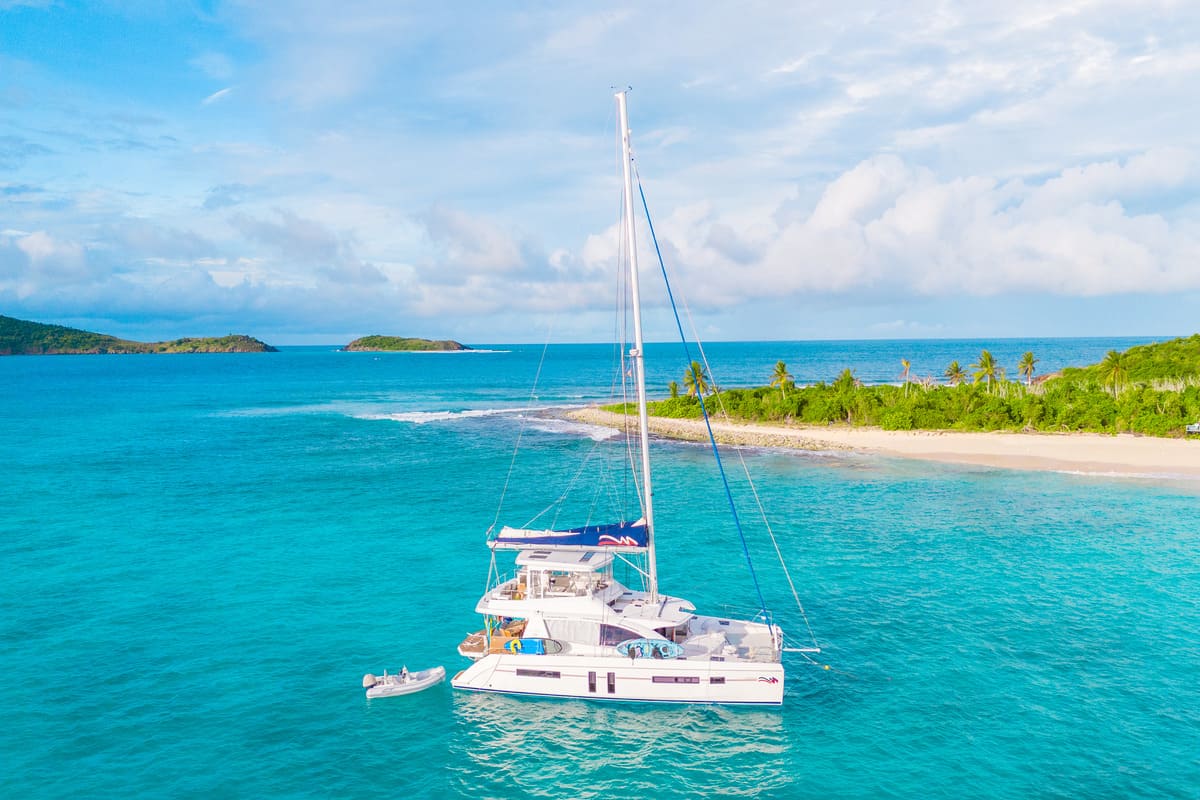 Where to Stay in Scrub Island
The Scrub Island Resort Spa & Marina is the only hotel on the island. The resort offers guest accommodations with refined luxury and unparalleled comfort. You can choose whether to stay in guest rooms & suites or in your own luxury villa on a private island.
Guest Rooms – Ideal for couples or solo travelers, the resort's guest rooms are the epitome of cozy elegance. Each room boasts private balconies overlooking the island's lush greenery or the sparkling Caribbean Sea. Spacious and well-appointed, these accommodations feature king-size beds, luxurious en suite bathrooms, and more to ensure your stay is comfortable and relaxing.
Suites – For those seeking an even more lavish retreat, the resort's suites scream elevated level. These expansive accommodations feature separate living areas, ideal for entertaining or simply relaxing in style. Panoramic ocean views, oversized bathrooms with soaking tubs, and other amenities like flat-screen televisions and Wi-Fi are also included.
Luxury Villas – The resort's private hillside villas offer an unparalleled level of comfort and exclusivity. These expansive residences feature multiple bedrooms, private pools, gourmet kitchens, and expansive outdoor living spaces, providing an ideal retreat for families, groups, or those seeking unparalleled pampering.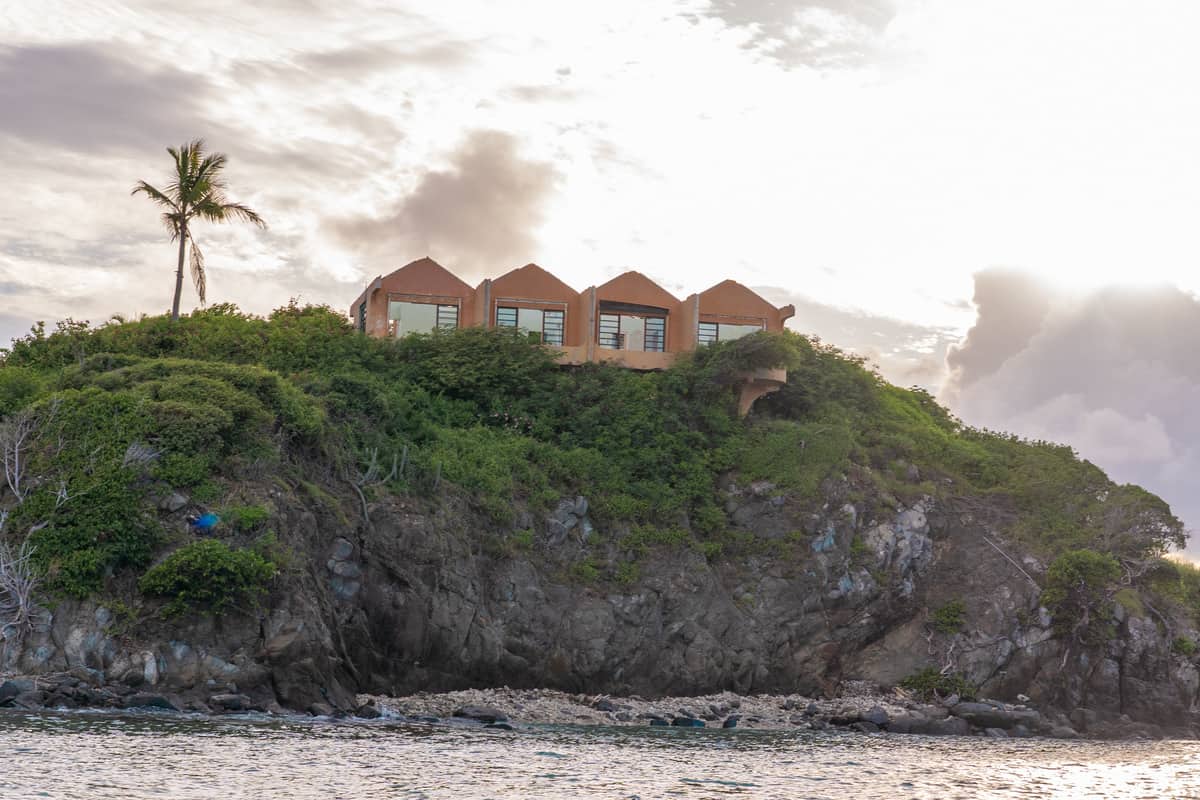 Day Trips from Scrub Island
Scrub Island Resort is the perfect base for exploring the nearby islands and cays. With its ideal spot and wide range of transportation options, planning a day trip is easy and hassle-free.
Here are a few popular day trip destinations from Scrub Island Resort:
Virgin Gorda: This beautiful island is known for its breathtaking shores, crystal-clear waters, and unique rock formations. Visit the Baths, a geological wonder featuring giant granite boulders and hidden pools, or relax on the white, sandy beaches of Trunk Bay or Savannah Bay.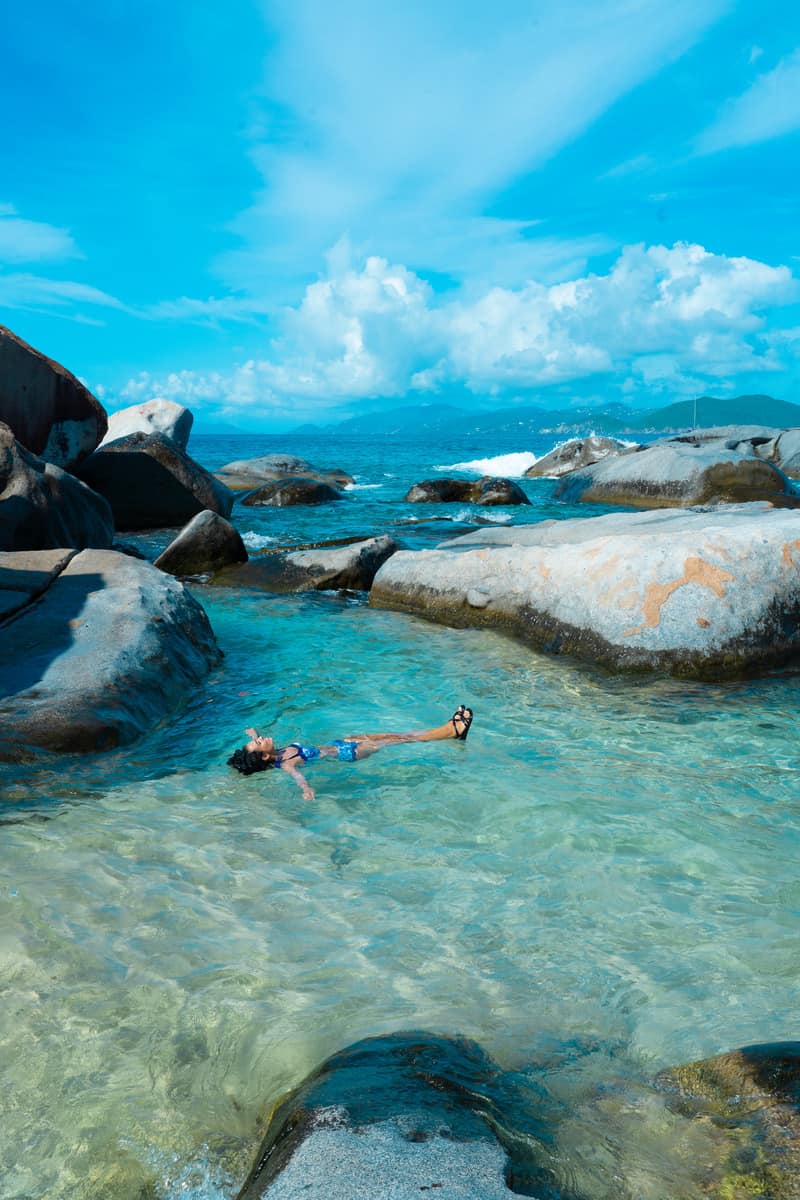 Jost Van Dyke: This laid-back island is a popular spot for sailing, snorkeling, and diving. Visit Foxy's Tamarind Bar, a legendary island hangout, or enjoy a delicious lunch at one of the many beachfront restaurants.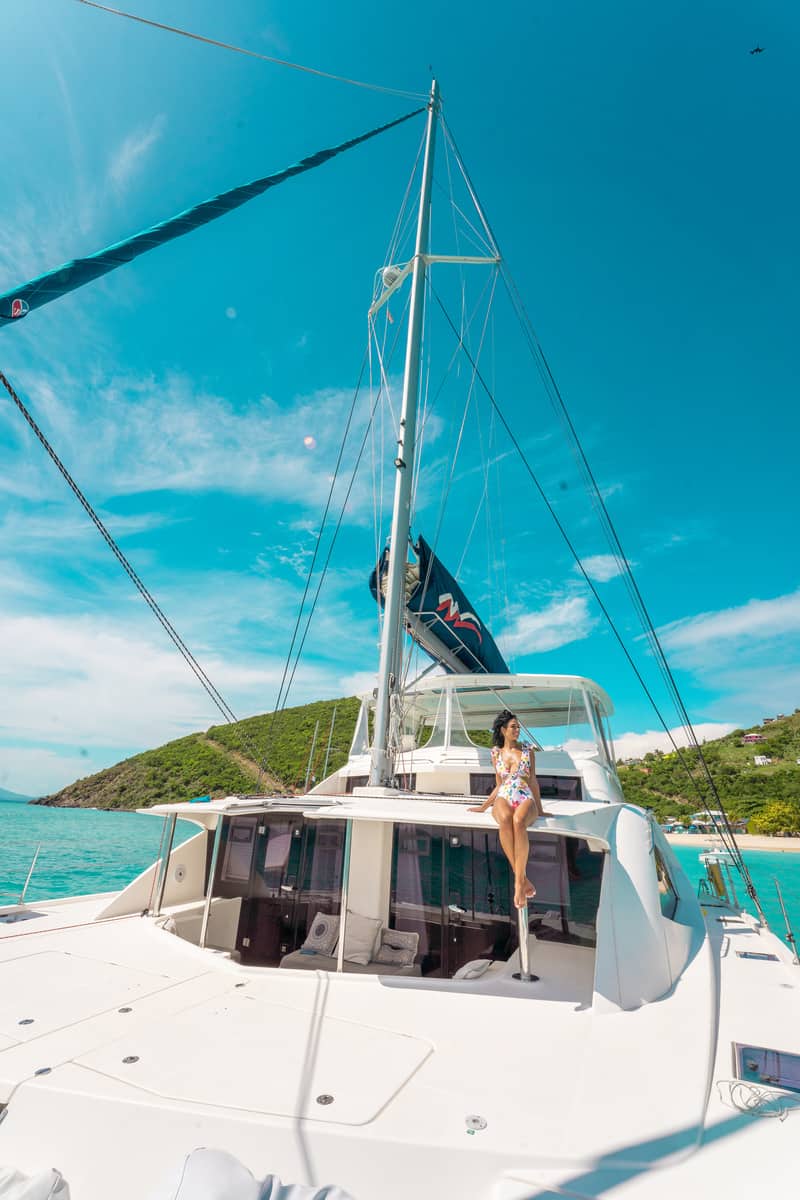 Norman Island: This secluded island is a great place to escape the crowds and enjoy a relaxing day in paradise. Visit the Caves, a series of sea caves and grottos, or snorkel in the crystal-clear waters surrounding the island.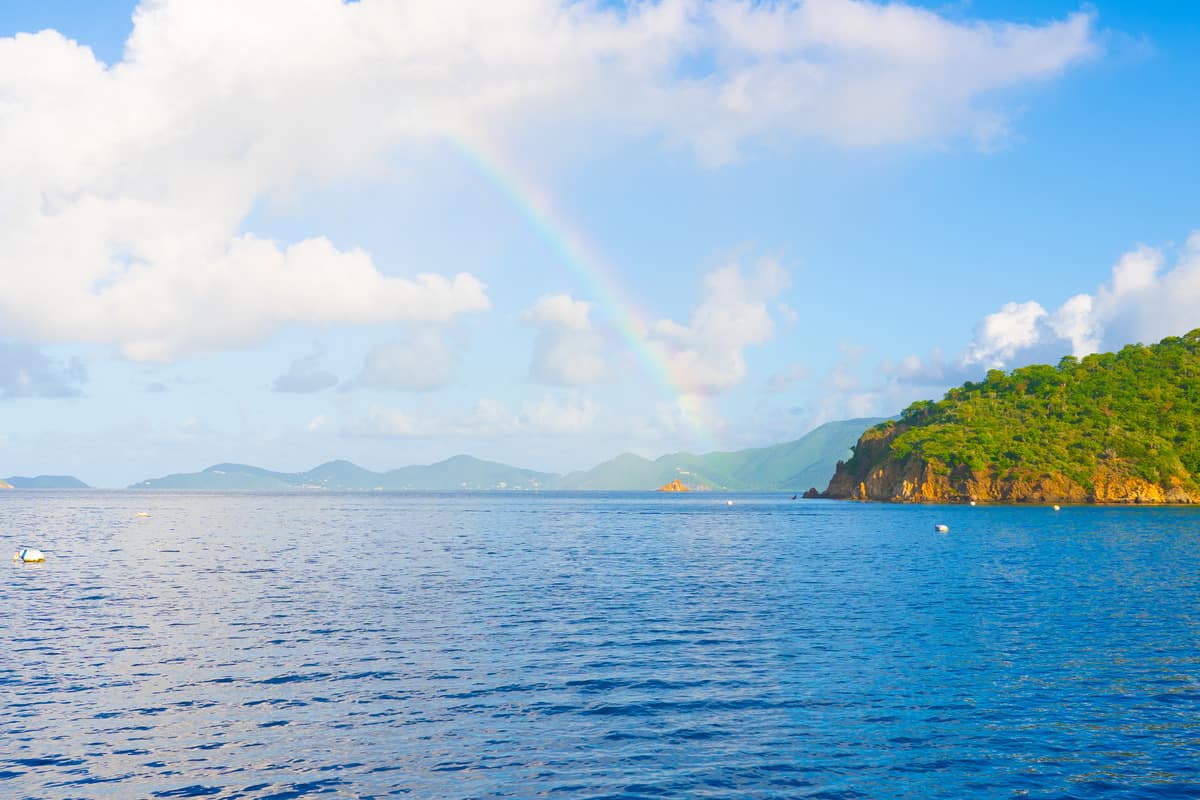 Cooper Island: This tranquil island is home to a beautiful beach, a mangrove forest, and several walking trails. Visit the Cooper Island Beach Club for a refreshing cocktail or a delicious lunch, or simply relax on the beach and soak up the sun.
Transportation Options: Scrub Island Resort
It was easy to get to Scrub Island. By boat, it is just a 10-minute ride from the Trellis Bay Dock Marina, which is adjacent to the Beef Island airport on Tortola. When you arrive at the resort, the first thing you'll notice is the stunning grounds.
Boats are the best way to explore the BVI's many islands. Regular ferry services, charter boats, and water taxis connect the larger islands, such as Tortola and Virgin Gorda. These services are a scenic and convenient way to travel, allowing you to hop from island-to-island, enjoying each island's unique charm.
Things to Do on Scrub Island
After a day of exploring the British Virgin Islands aboard our Moorings Yacht Charter, we decided to dock at Scrub Island.
While docking here meant paying an additional fee, it also granted us access to some of their amenities and activities. Use CODE: SUN for 10% off your own Moorings Yacht Charter booking, or use our link.
The island boasts a small but stunning beach with some of the clearest and calmest waters we had encountered during our entire BVI trip. We decided to go snorkeling and check out what the ocean had to show us. The moment we slipped into the clear water, it was a burst of color everywhere we looked.
They also have an overwater trampoline that provided endless amusement for our group, while complimentary stand-up paddleboards and kayaks allowed us to explore the tranquil waters at our own pace.