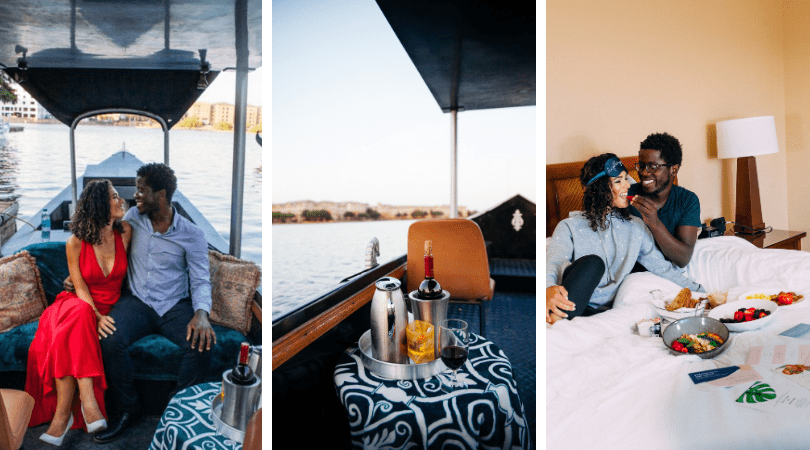 Irving is such a beautiful city that makes for a romantic weekend getaway or a fun day trip. If you are looking for some fun things to do in Irving, TX for couples, or just a couple of date night ideas, we have a whole list. No more boring date nights with everything we have here.
Date Night Ideas in Irving TX
1. Go on a Romantic Italian Gondola Cruise – You might have thought this was something you could only do in Italy and Vegas, but Irving has these incredible Italian-styled gondolas at Gondola Adventures. They will take you out on the Las Colinas canals and you can either opt for a regular cruise, an Italian dinner cruise, a dessert cruise, and more!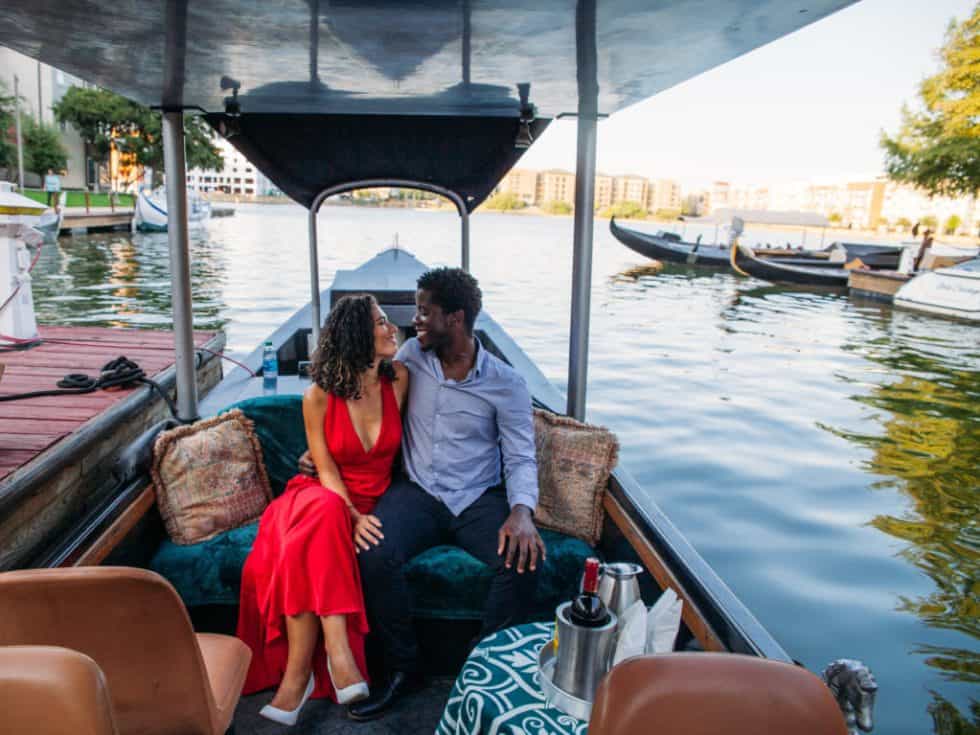 2. Catch a Concert – At Toyota Music Factory! The venue is always hosting big names as well as new up and coming artists that you'll want to check out! Make sure to stay up to date on all of their events so you can plan a fun Irving date night!
3. Visit a Trampoline Park – Trampoline parks aren't just for kids anymore! Sky Zone has a ninja warrior section, jousting, and open jump that adults can get into. Call for adult hours.
4. Go Back to the 50s in this Retro Diner – Put on your poodle skirt, take out that letterman jacket, grab your quarters and head to Big State Fountain Grill that still holds that 50's charm complete with a jukebox, colored tiles, and a milkshake bar!
5. Throw an Axe – Test your axe throwing skills with this unique date idea. Stumpy's Axe Throwing Lounge is right at the Toyota Music Factory so you can even do this fun activity before a concert.
6. Hang a Love Lock – On the Bridge in Las Colinas you can seal your love together just like they do in Paris!
7. Go Bowling – Pinstack turns regular bowling night into something more elevated with their gourmet menu and bar for extra bowling fun.
8. Enjoy a Coffee Date – Take your regular coffee date to the next level by trying something new like Turkish coffee at Pax & Beneficia Coffee.
9. Try some New Flavors – Irving has one of the most diverse zip codes in the US, so you're able to find some incredible restaurants featuring cuisines around the world. Create a list of your own, or check out some of the ones below, and work your way across all the different countries. Maybe even watch a video or do some research beforehand. One of my favorite things is to see if Anthony Bourdain has featured that country and watch it first or watch No Passport Required where they talk about the food in each country. Some great places to visit include Lola's Kitchen (African Food), Everest (Nepalese Food), El Tesoro (Peruvian Food), and Empamundo (Argentinean Food).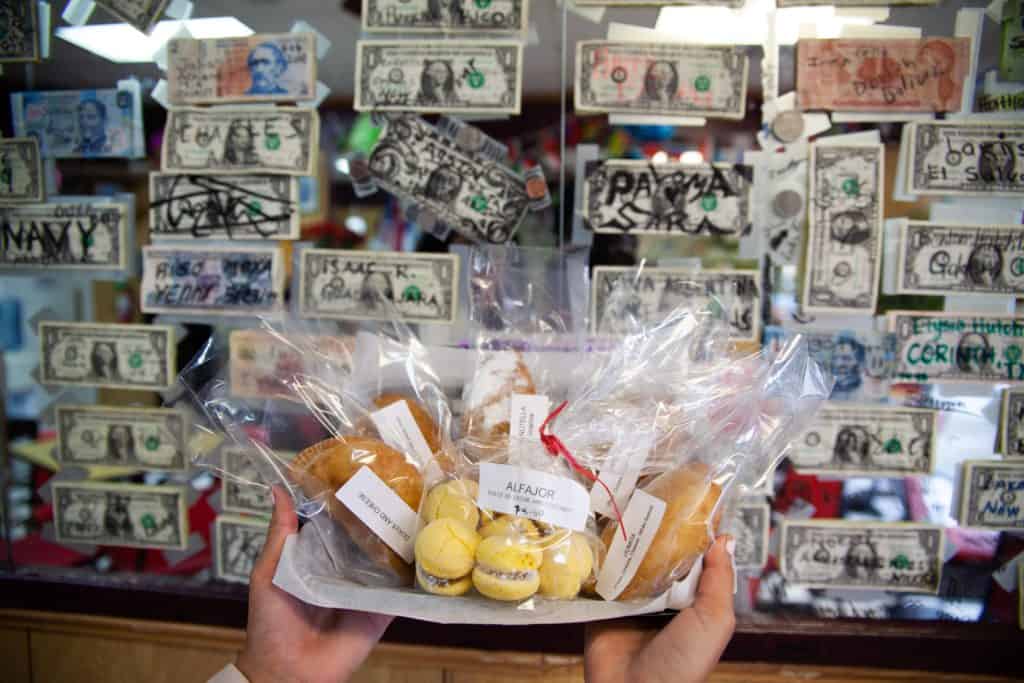 10. Go For Wine Tasting – Nosh and Bottle is a cute little market with wines and cheeseboards that you can order for a casual, yet romantic, Irving date night. Plus on Wednesdays they have their wine tasting nights.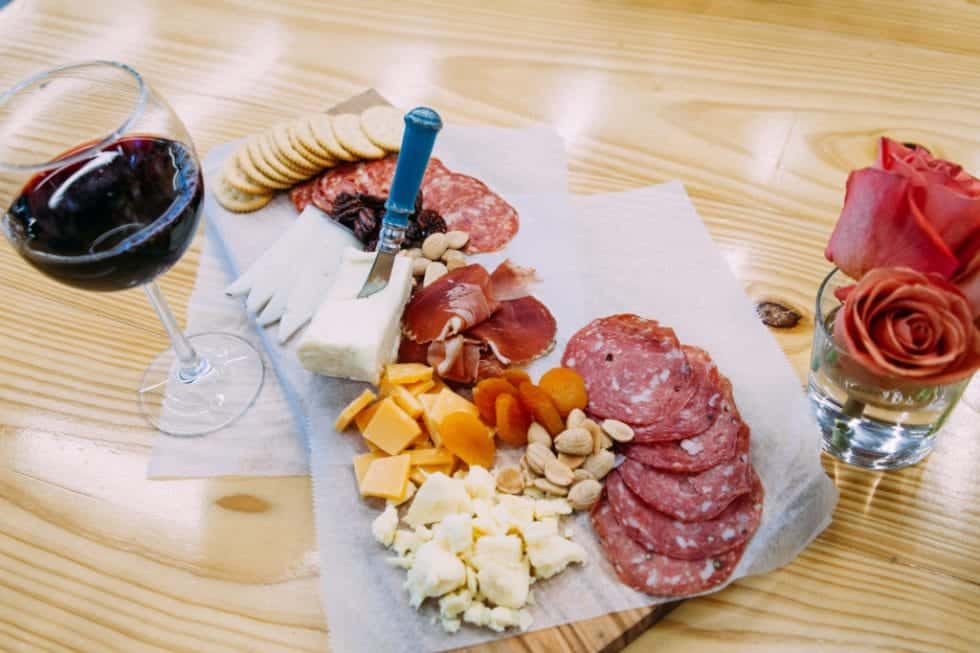 11. Try to Escape the Room – How well do you two work under pressure? Make this a double date and grab some other couples to solve mysteries and escape the room at Escape Rooms HQ.
12. Go For a Hike on Campion Trails – If you're looking for a fun and free date idea in Irving then take a walk through Campion trails which is filled with wildflowers in the Spring.
13. Catch a Show – You don't have to travel far for an amazing performance! The Irving Arts Center has ballets, comedies, theatre performances, free art exhibits, special events, and more, so make sure to stay up with their calendar for what's going on.
14. Go Biking on the Water – Irving Water Fun has these cool aqua cycles that you can take out on the water for a fun and active Irving date idea.
15. Go Stand Up Paddleboarding – If cycling isn't for you, try testing out your paddle board skills and paddle through the canals with Stand Up Paddle North Texas.
16. Create a Masterpiece Together – Painting with a Twist and getting crafty together is never a bad idea. Bring your own, find the art piece you want to create, and enjoy making a piece of art…or something like that, together.
17. Visit the Petting Zoo – In June and July, Fritz Park lets you hang out with all of the cool animals at their petting zoo.
18. Visit the Street Markets – Every weekend you can enjoy time together shopping local and artisan goods right along the canals at the Mandalay Canals Street Market.
19. Go on A Scavenger Hunt – Race around Irving either as a group or as a couple (they have different challenges) on this app-based Irving Scavenger Hunt.
20. Spend a day at the Pool – Resort Pass is a pool pass that lets you check into the pool without buying a hotel room. Enjoy time relaxing at the Four Seasons Resort winding pool and sip on margaritas under the sun!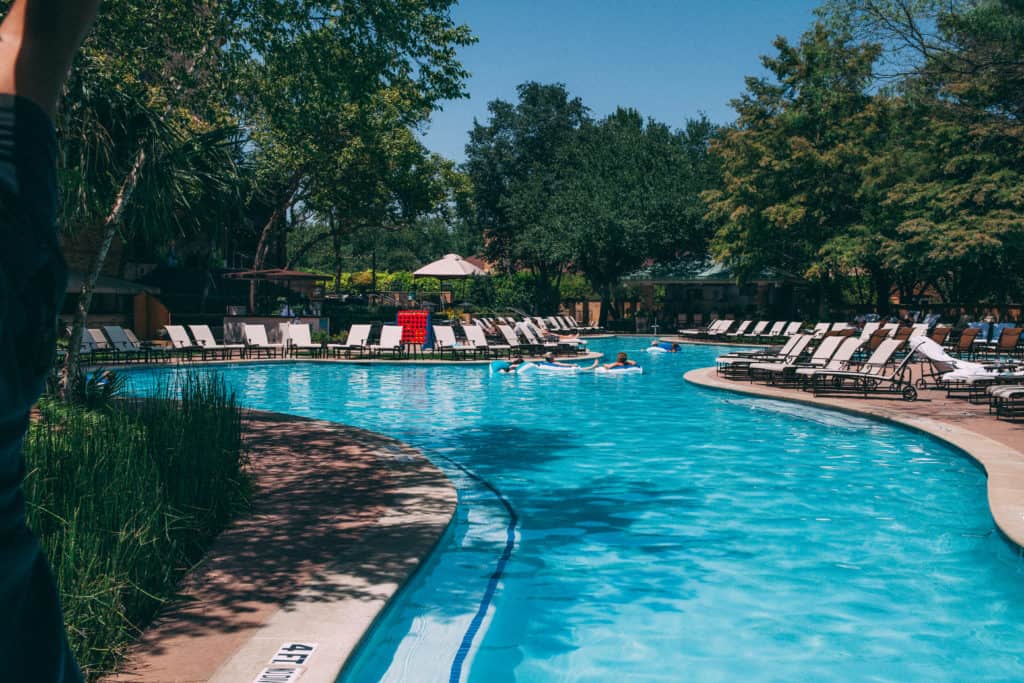 21. Discover a Fun Event – Irving is full of fun exciting events and festivals to attend throughout the year. Check out their calendar of events for a one-of-a-kind date night.
22. Turn it into a Staycation/Vacation – Date nights are even better when they're date weekends. Check into a luxurious resort like the Four Seasons or something funky like the Texican and enjoy a full weekend of fun together in Irving.