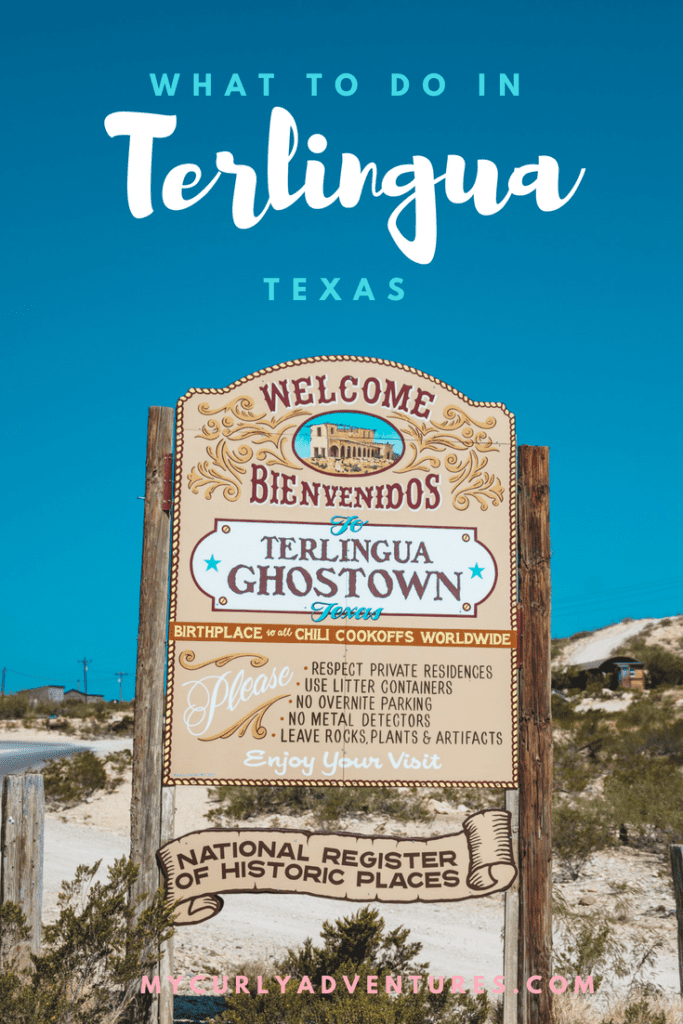 If you are visiting Big Bend National Park it is likely that you are staying in Terlingua Ghost Town. Terlingua used to be a major mining town until it was no longer profitable, and everyone fled leaving abandoned buildings. Ghost Town might be a slightly outdated term as it has grown quite a bit, although not big enough to be fully recognized. Many people come to Terlingua to be off grid while still having a city relatively nearby. Of all the cities I have been to in Texas, I have to say Terlingua is one of the strangest with abandoned buildings everywhere, a pirate ship in the desert that use to be the ultimate party spot, and the most unique places to stay.
Weird Things in Terlingua
It doesn't get much stranger than a ship in the desert called passing wind. I have so many questions, the first being how?! and why? Apparently the owner used to throw parties on this boat and I wish I could have been around for that! Clearly the residents know how to have a good time!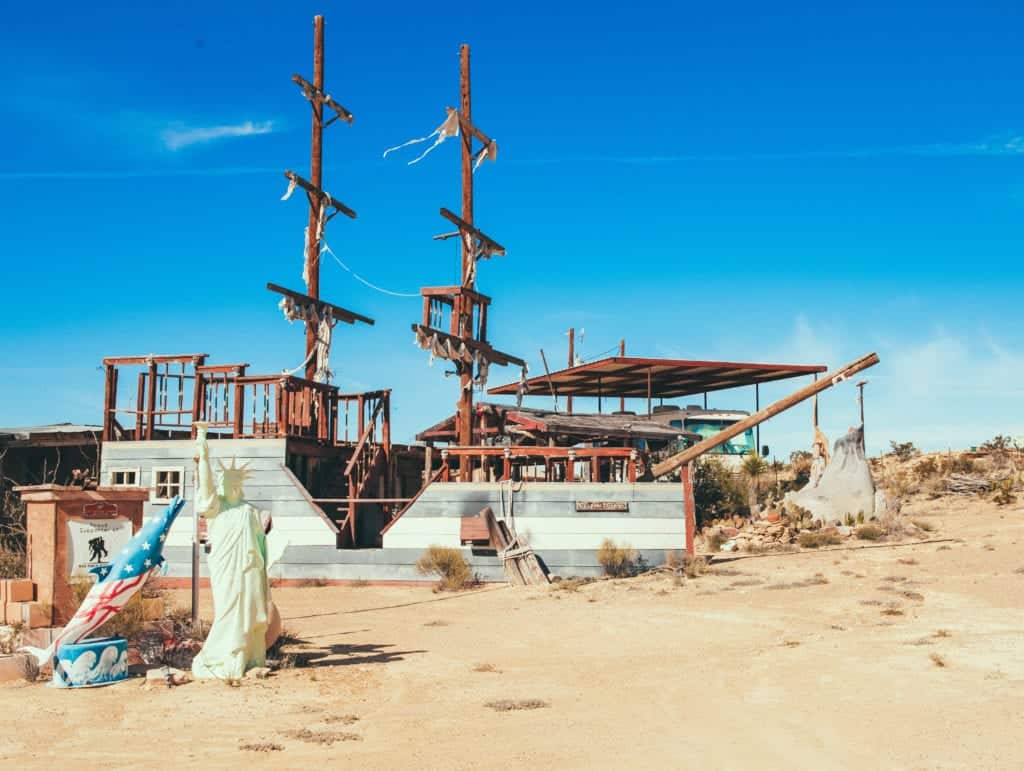 You really don't have to go far to see weird things in Terlingua. It's a small town and there's random pieces of art all around!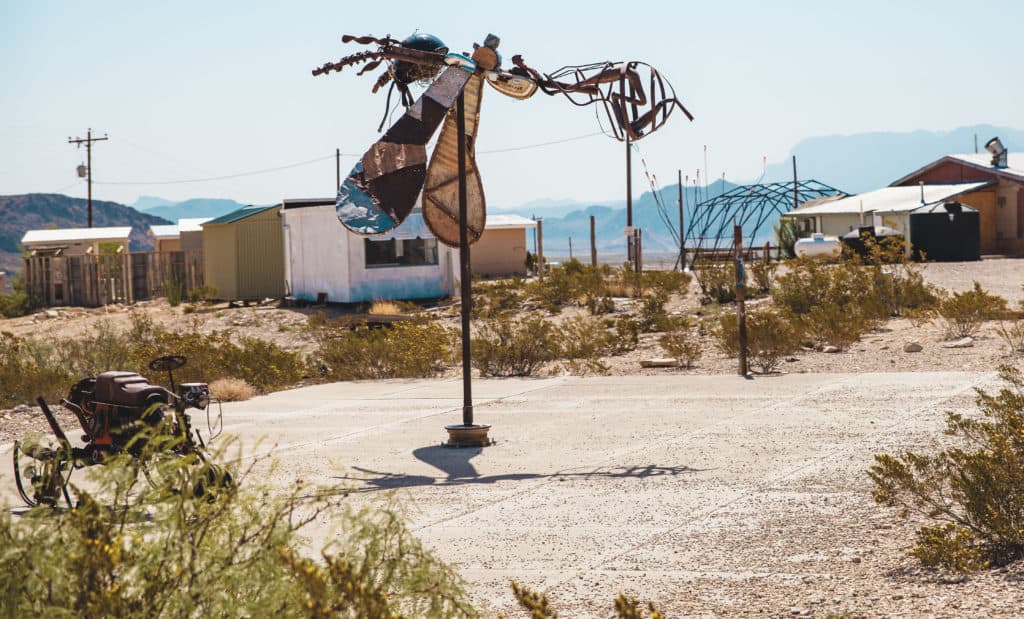 Terlingua is covered in abandoned buildings and small houses. It's fun to walk through them imagine someone once lived here and to see what time has done to these buildings.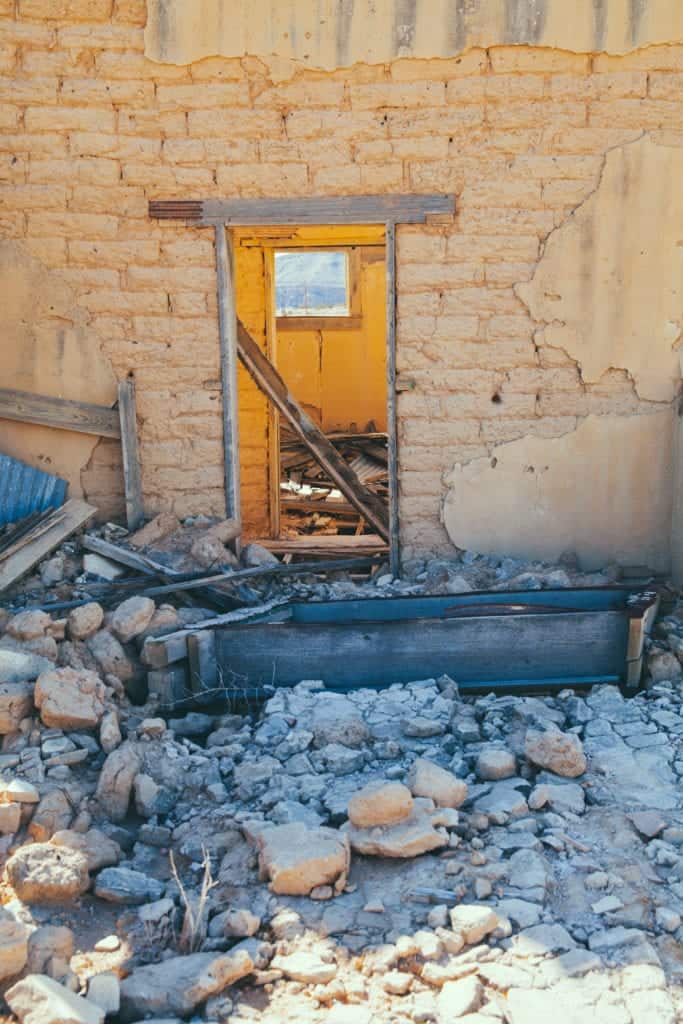 Things to Do in Terlingua Texas – Starlight Theatre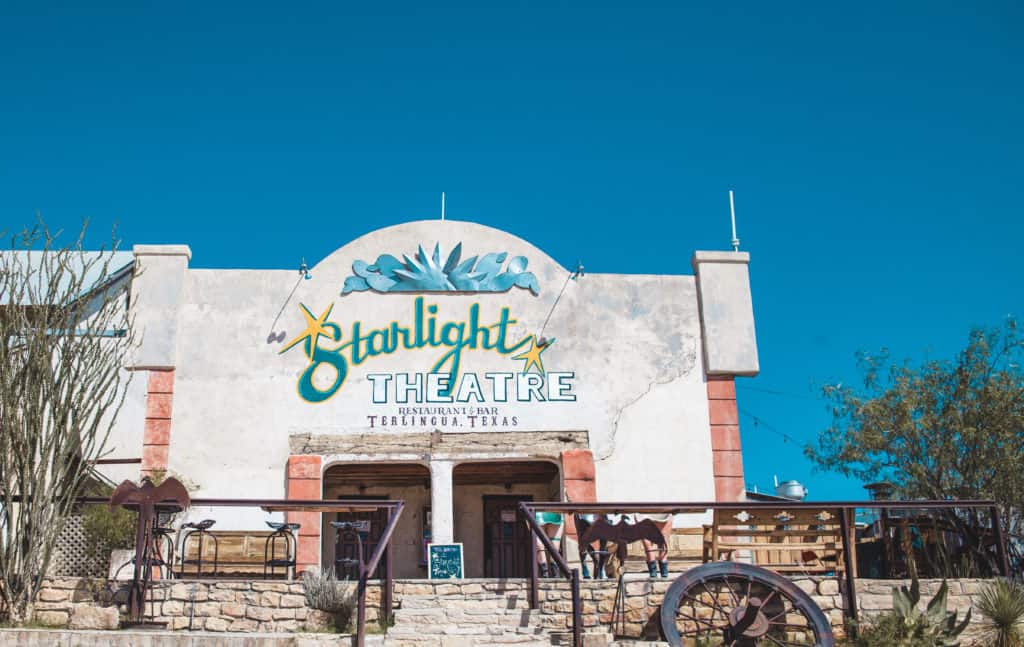 At first I was unsure about the hype of Starlight Theatre, but after seeing the menu I see why! Starlight boasts some truly phenomenal and unique food! Chief and I feasted on a mixed platter of wild boar, tequila quail, and a decent sized ribeye for an incredible price. Starlight is also the the chili cookoff champ and has an antelope burger that I wish we got to try!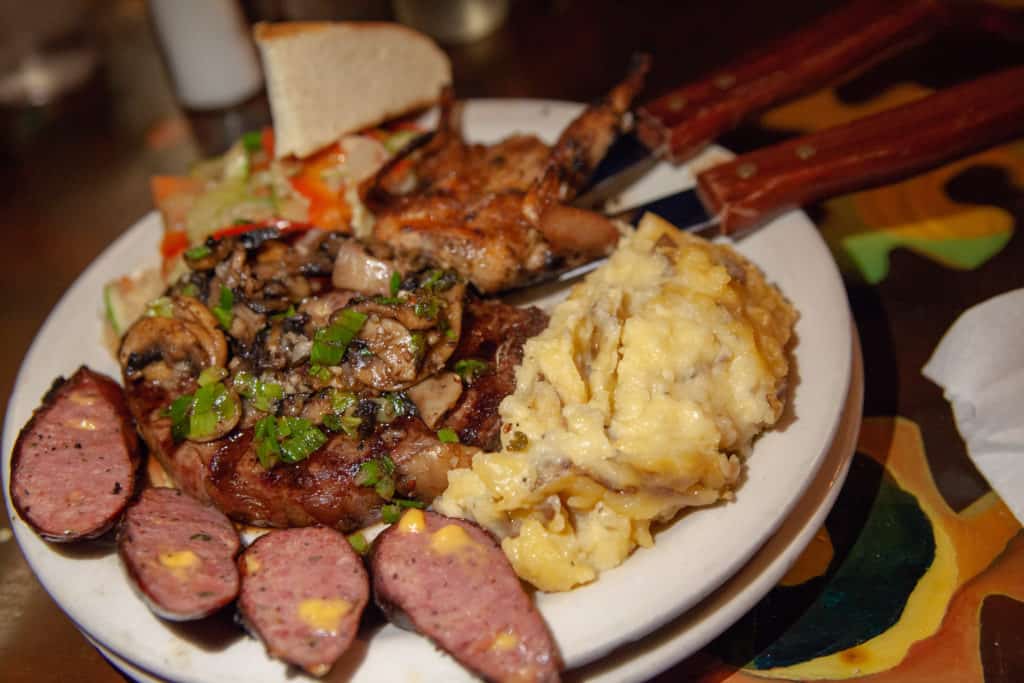 Right next to Starlight Theatre is Terlingua Trading Co which is worth all of the fun items you can find. I loved the artwork and cooking items and was tempted to bring back some prickly pear cocktail syrup.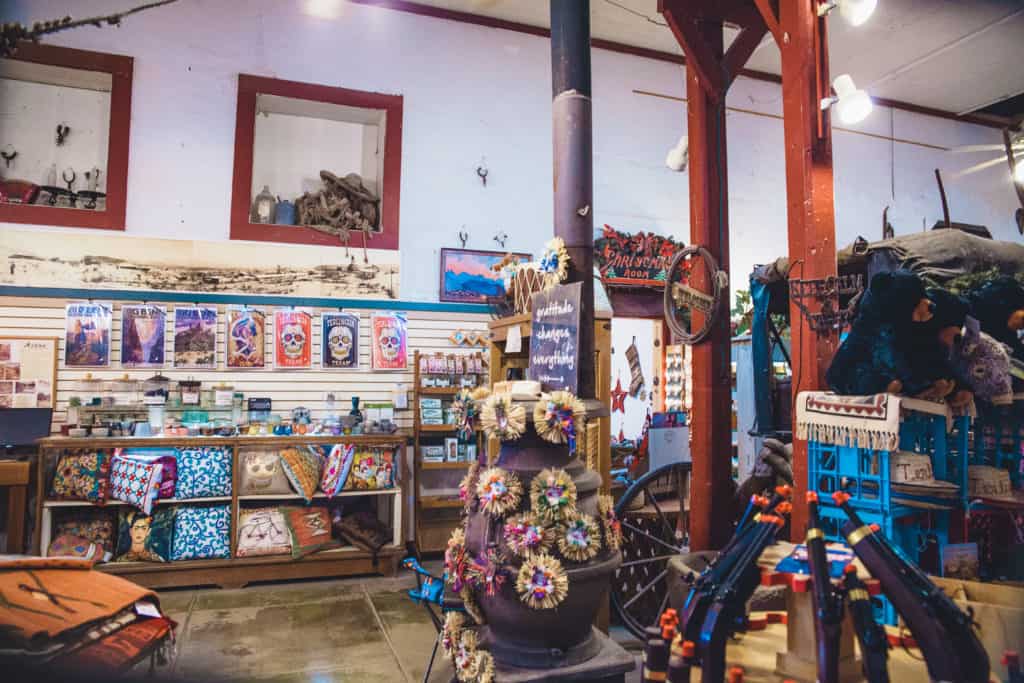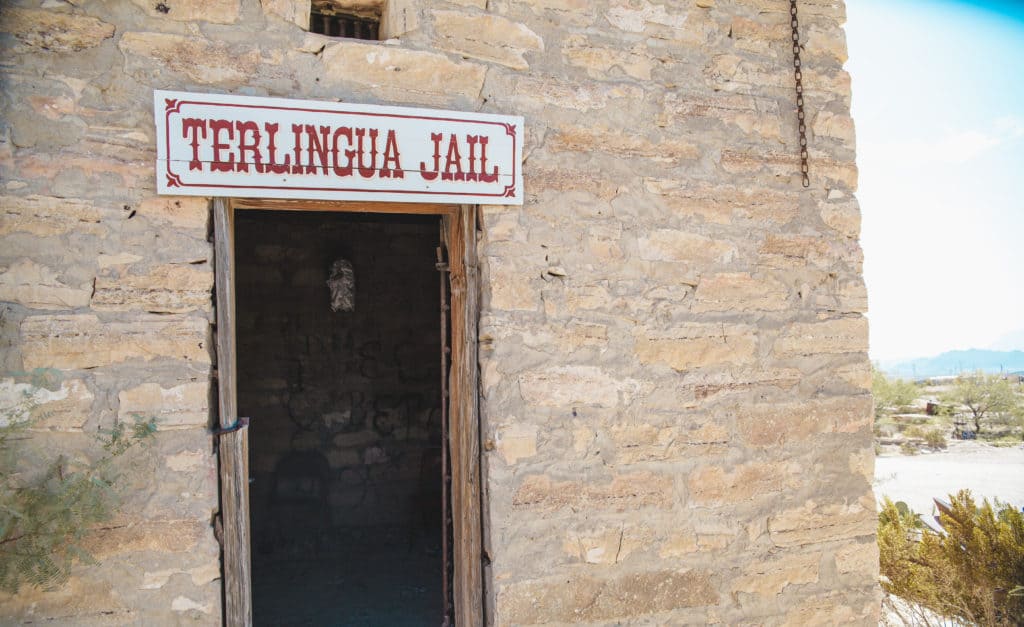 Afterwards throw your loved one's in Terlingua jail! This is right next to Starlight theatre so it makes for fun pictures and a quick trip.
Things to Do in Terlingua: Grab Breakfast at La Posada Milagro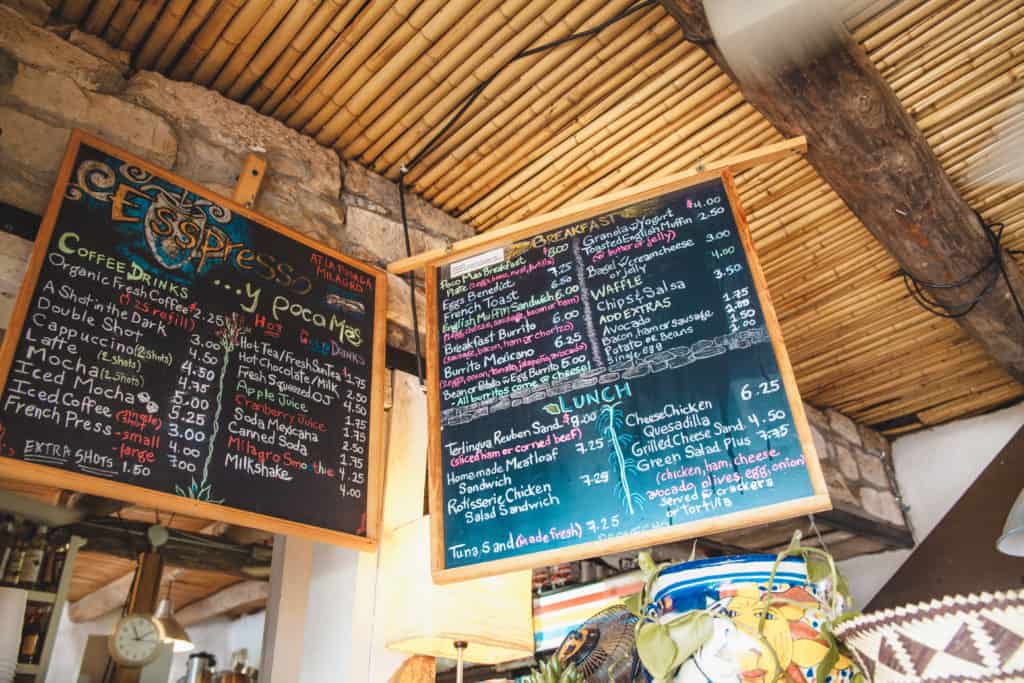 La Posado Milagro is going to be your friend for a couple of reasons. The first and most important is Wi-Fi! Big Bend is not signal friendly, and we were most often struggling to find signal. However, La Posado Milagro boasts Wi-Fi and is a place to catch up on email while sipping on a fresh cup of coffee. You can see them cooking all of the food so it's clearly fresh to order and they have some great tacos.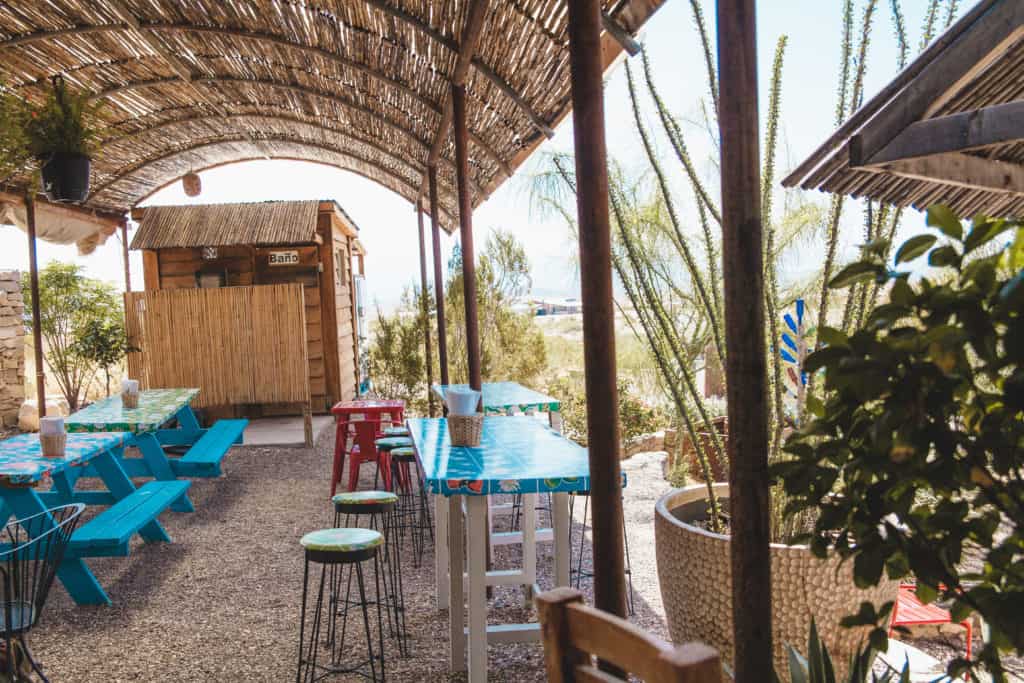 More Good Eats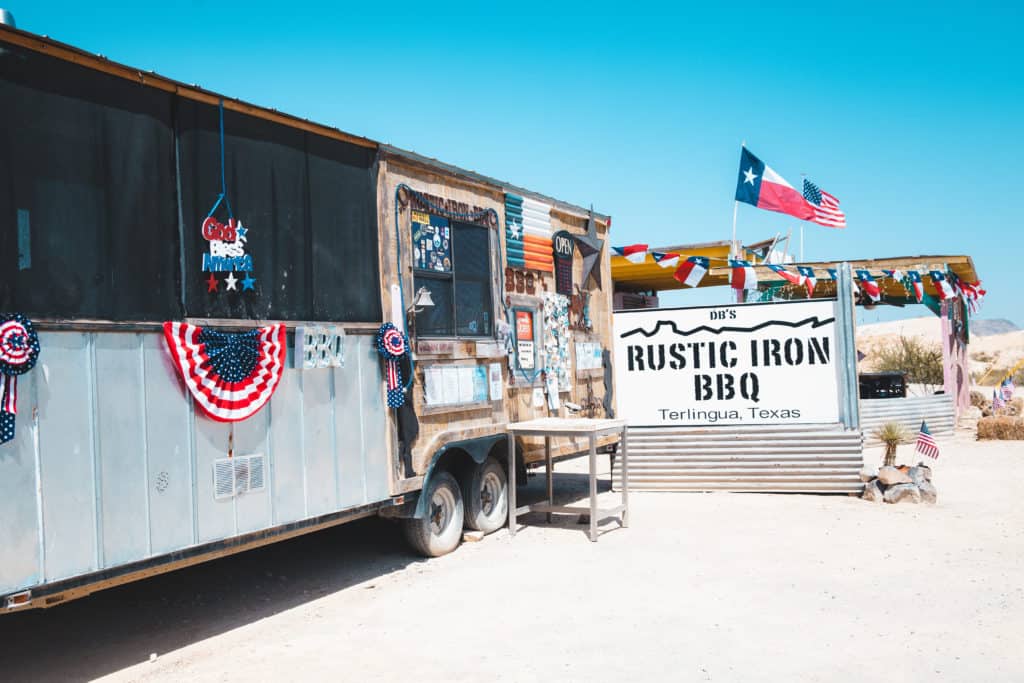 Why is it always the small spots with the seriously good bbq? Either way I am not complaining because DB's Rustic Iron BBQ is some of the best and I do not take barbeque lightly. As soon as you pull in you can already smell that they are not messing around. I ordered a moist brisket sandwich and did not even need barbeque sauce!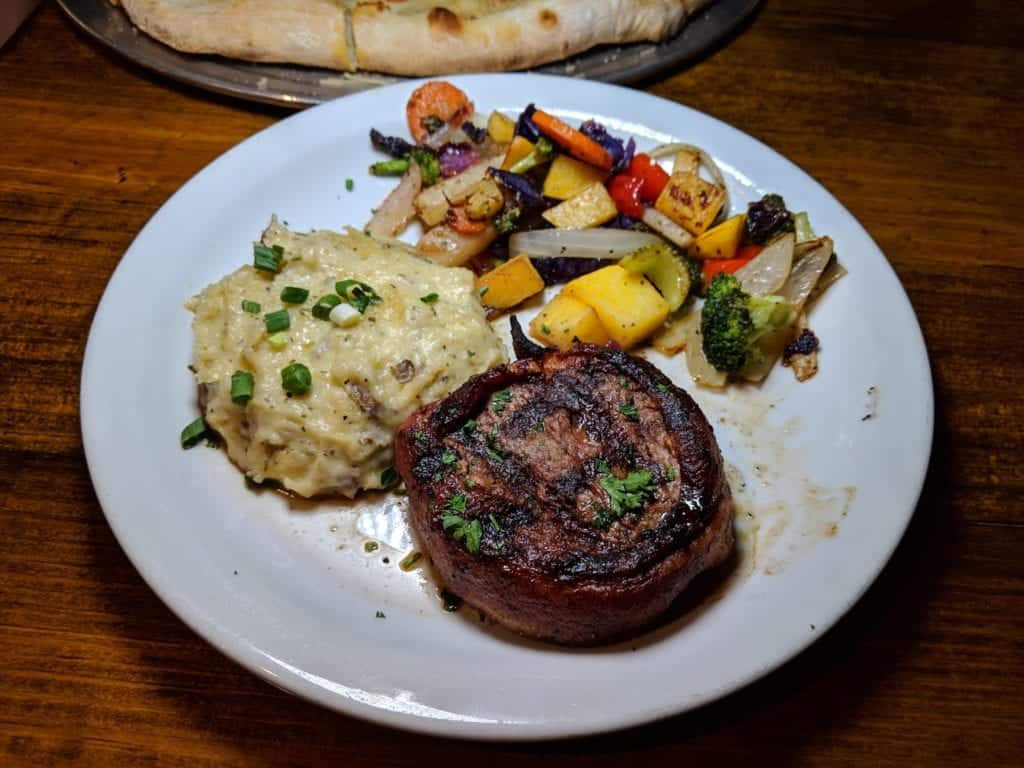 Pizza and steaks in a cave? Strange. Yes. Good? Also yes. At La Kiva you descend into a cave like atmosphere where you can order some incredible steak, pizza, and deliciously cheap margaritas!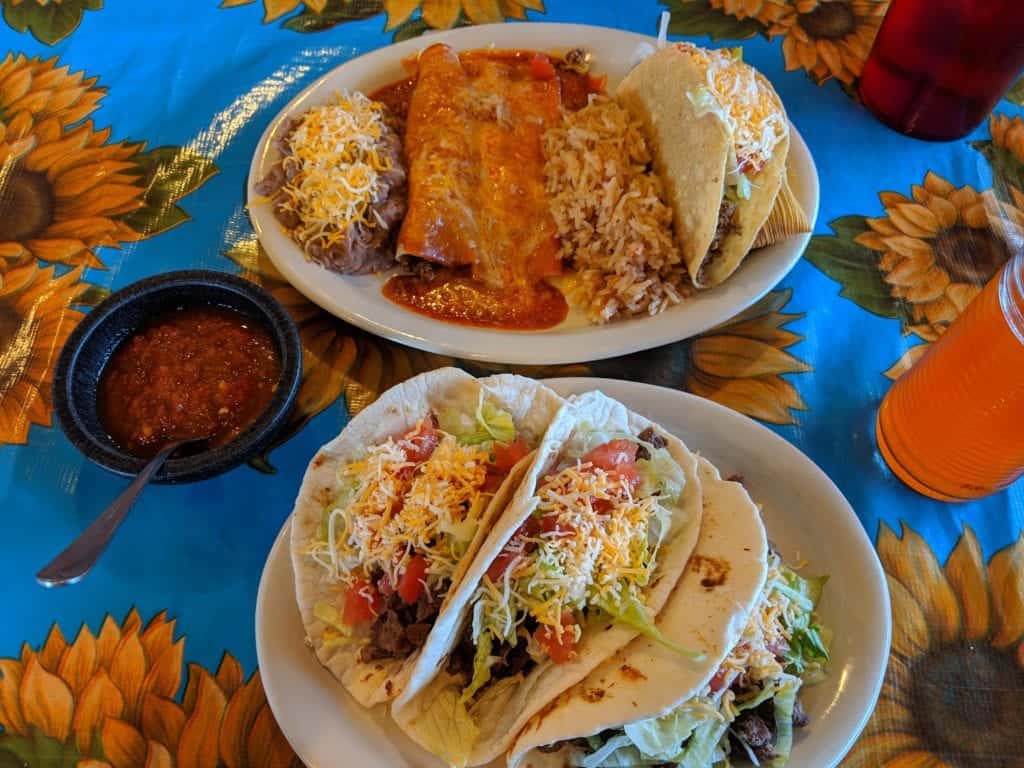 Being this close to the border, you don't want to miss out on Mexican food and Chili Pepper Cafe hits just the spot!
Things to Do in Terlingua – Explore the Art
From art galleries to random road sculptures, the art scene in Terlingua is worth a visit. Earth & Fire Art Gallery next to La Posado Milagro & Starlight Theatre contains artwork from local artists. Another art gallery worth visiting is Terlingua Gallery.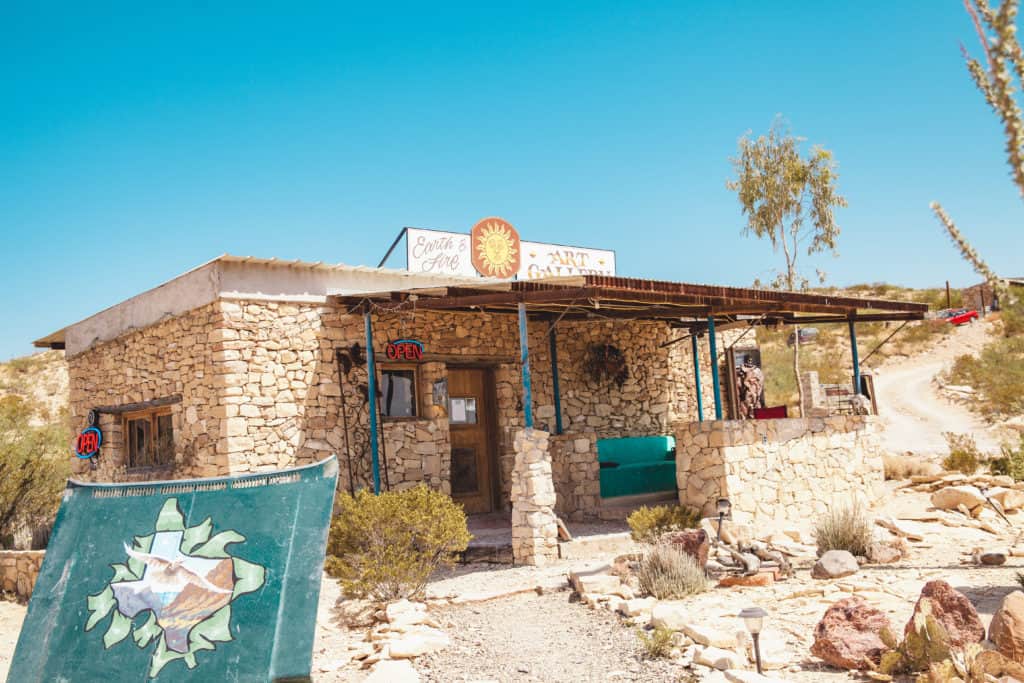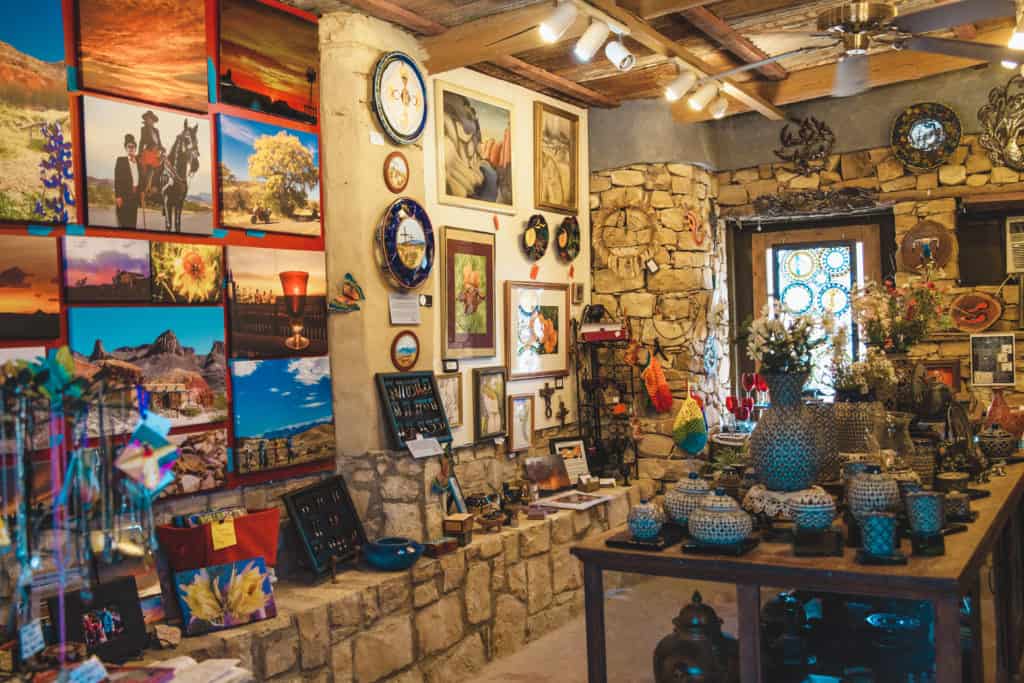 Ride an ATV
There's so much beatiful nature to explore in the Big Bend/ Terlingua area. From colorful mountains, to structures that look like the moon (and where NASA would train astronauts), places like this can only be accessed by off terrain vehicles. Go on a ride with Far Flung Outdoor Adventures for over 40 miles of beautiful views! This is something you do not want to miss out on when visiting Terlingua!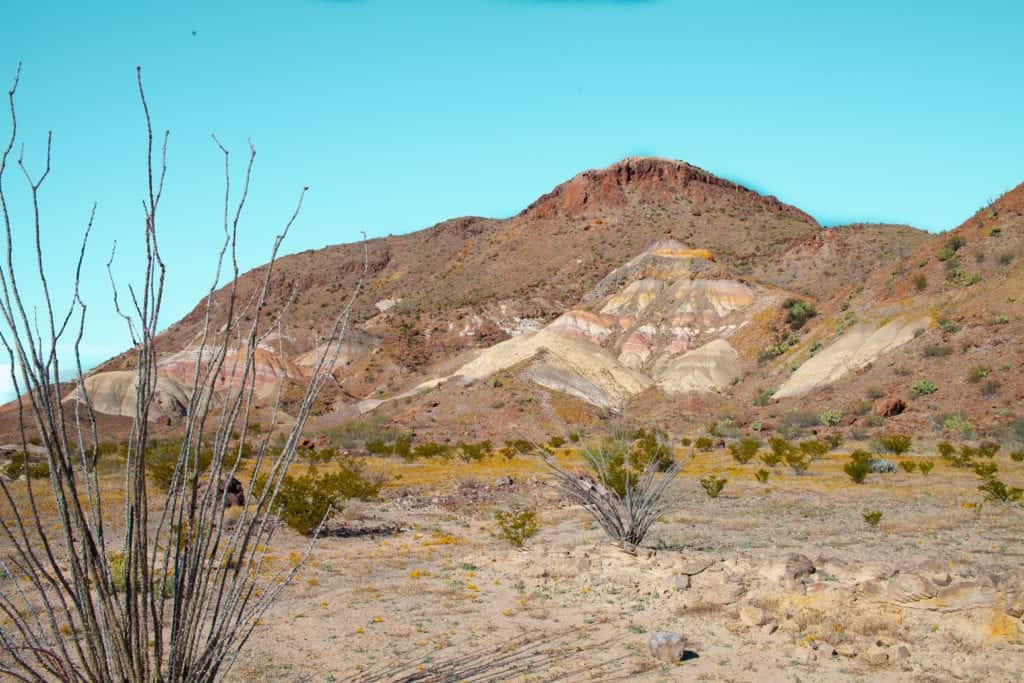 Go for a Walk
Since Terlingua so close to Big Bend, all you have to do is walk around to take in incredible scenery. Plus the more you explore, the more exciting things you might find (maybe even a secret cave!).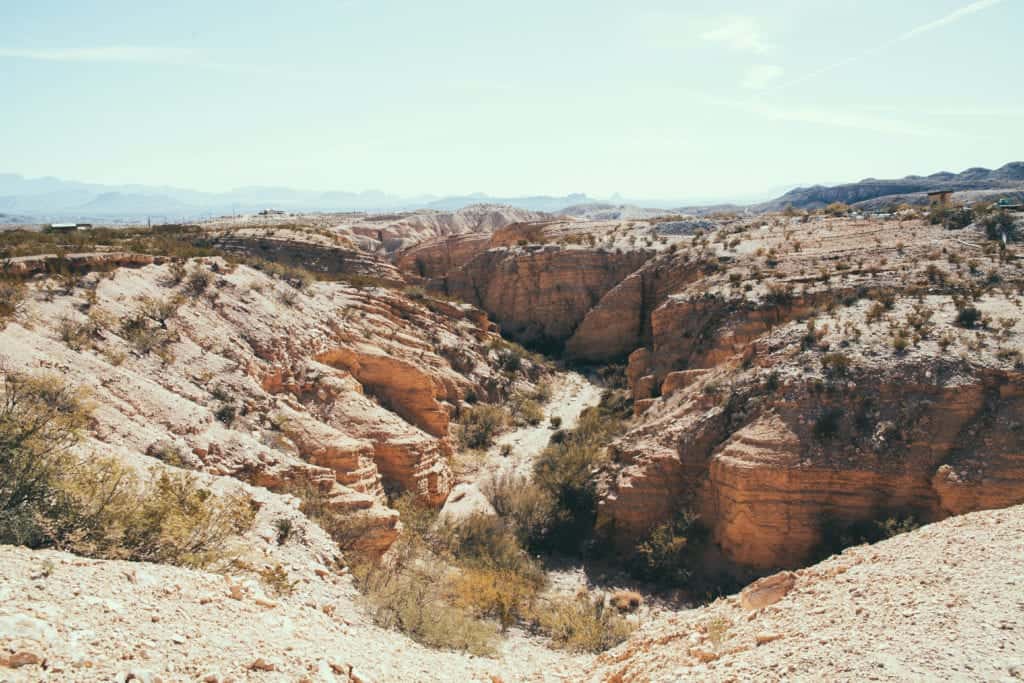 Start at Starlight Theatre and walk up to the St. Agnes Church before heading back down to canyon and make your way through abandoned buildings, nature, and more! There are historical markers throughout the town that tell you the history and you can even see where miners would be lifted down into the mines. Let me tell you, it did not look comfortable.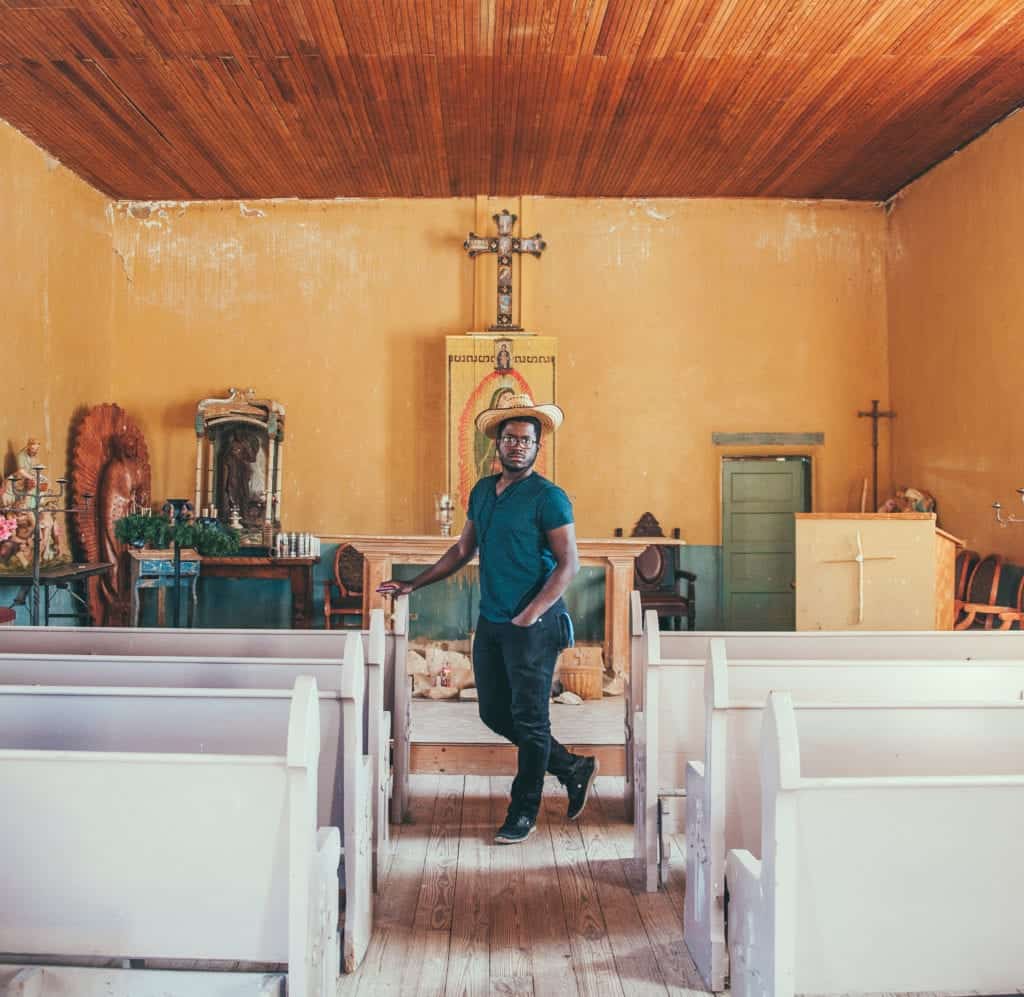 Things to Do in Terlingua – Go Glamping!
For a relaxing evening consider staying in a tipi with Basecamp Terlingua or in a retro airstream with Terlingua rentals. Staying in a tipi was such a unique experience and worth visiting just for this. While there we enjoyed watching the stars in the sky, grilling homemade meals, and simply relaxing.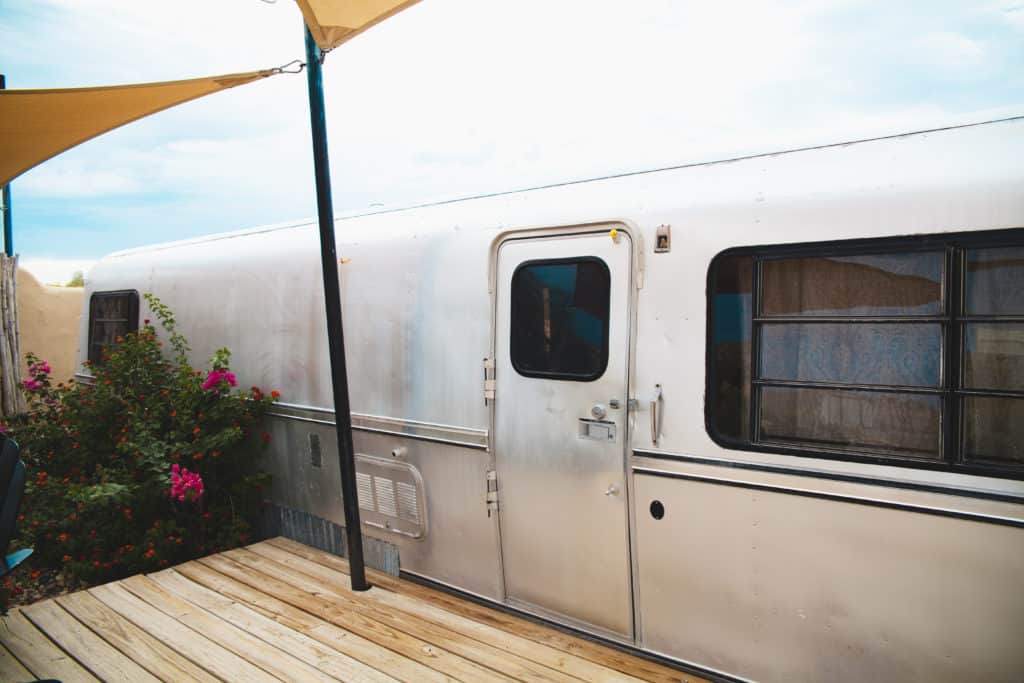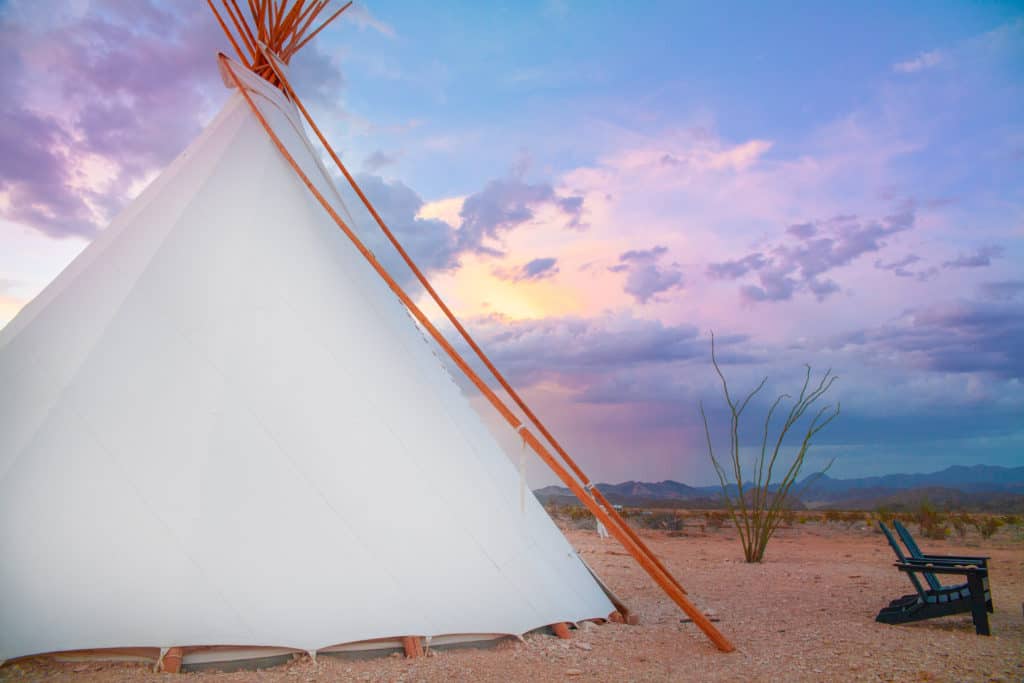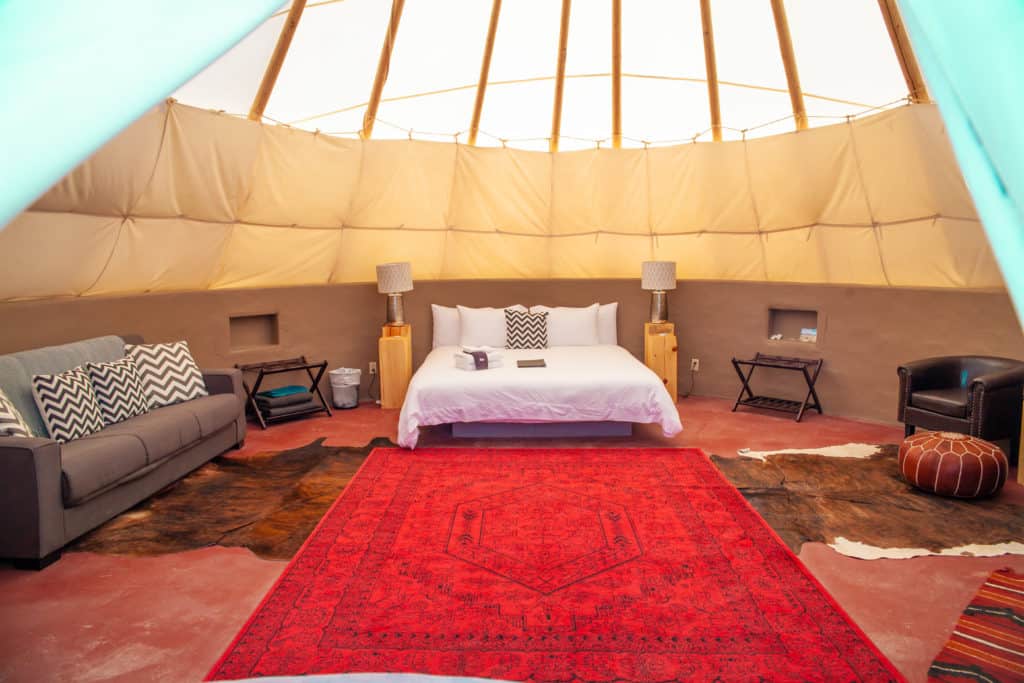 Things to Do in Terlingua: Final Thoughts
While visiting Big Bend National Park I am glad we got to stay in the Terlingua ghost town. Terlingua is one of those hidden gems that is worth visiting and there are quite a few things to do in Terlingua despite its size. Between hiking in Big Bend and staying here, you could easily stay for a weekend or for a week.