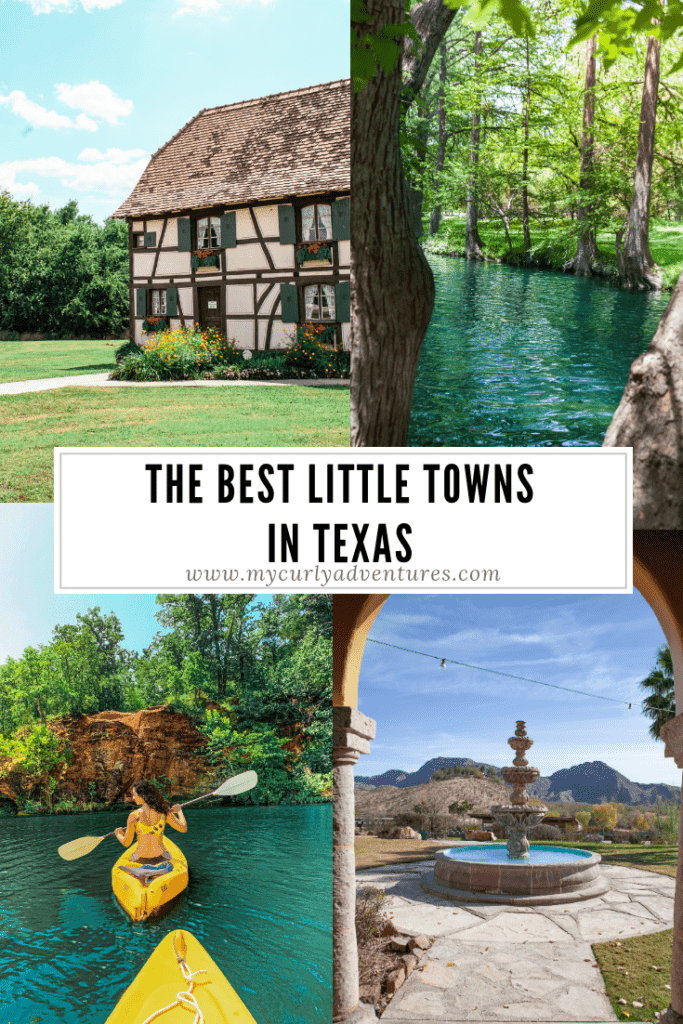 Texas is massive! One day I sat down and put together a list of over 100 cities to visit and was amazed at just how much there is to do in Texas! Of course there are the big cities, but I love the little Texas towns because of the lack of crowds, the joy of the locals who share their knowledge with you, and the gems that you uncover. Keep reading to discover some of the best little Texas towns to visit and plan a trip for yourself!
Rich in history, Cleburne is the home of the famous Chisholm Trail Museum where people can step back in time to the 1800s in Wardville, Texas, complete with a working blacksmith shop, a school house taught in that period where kids can get actual school credits, a sheriff's office, and more.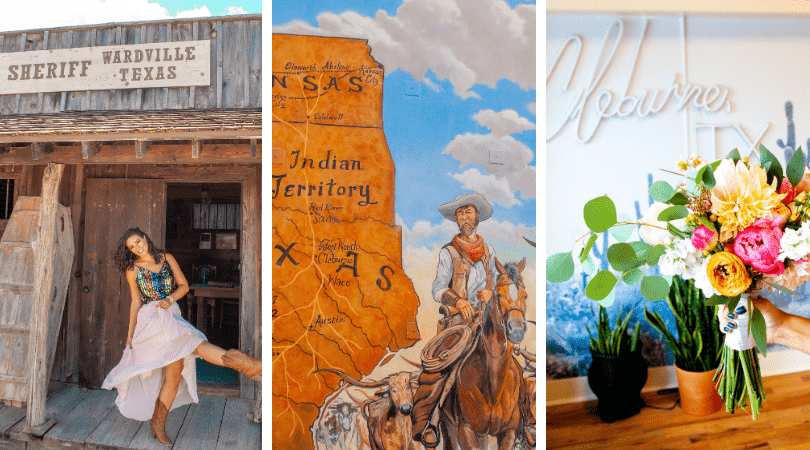 Famous for Hamilton Pool, which is often booked out months ahead of time, Dripping Springs is filled with plenty of other fun activities including a famous restaurant built inside of a Vietnamese courthouse, plenty of wineries, some great distilleries, and more!
Close to Dripping Springs is the tiny town of Driftwood, TX. You can either add this onto your Dripping Springs trip or create another itinerary filled with one of the most famous BBQ joint in Texas, wineries, and dancing!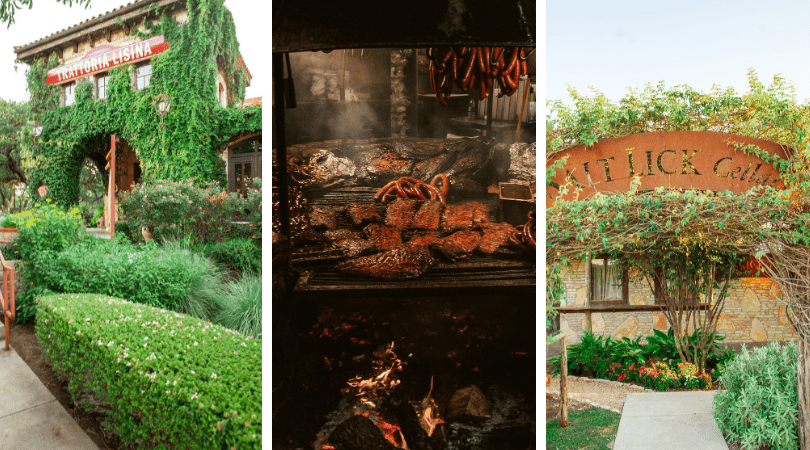 It doesn't get quirky like a town known for their Nutcracker Museum, but in addition to over 8,000 nutcrackers in one place, Seguin has an adventure park, glamping in the trees, a restaurant in an old power plant, and enough to keep you busy for a weekend!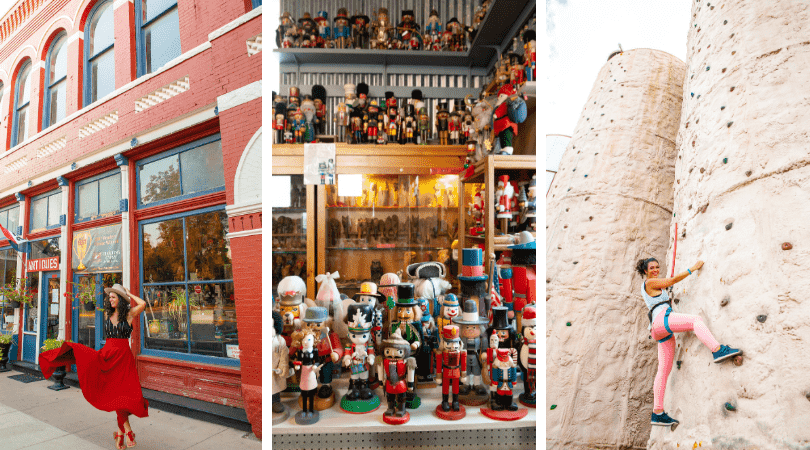 Wimberley might be the most whimsical city in Texas! There's plenty of outdoor adventure with zip-lining through the Hill Country and Jacob's Well. Or you can stroll through the picturesque downtown and rest in a beautiful bed & breakfast!
Castroville can easily be described as the France of Texas! This historic town was settled by Alsatian immigrants and holds true to its heritage. Check out the Alsatian house imported from Aslace, eat at an Alsatian restaurant, and explore all of the historic homes!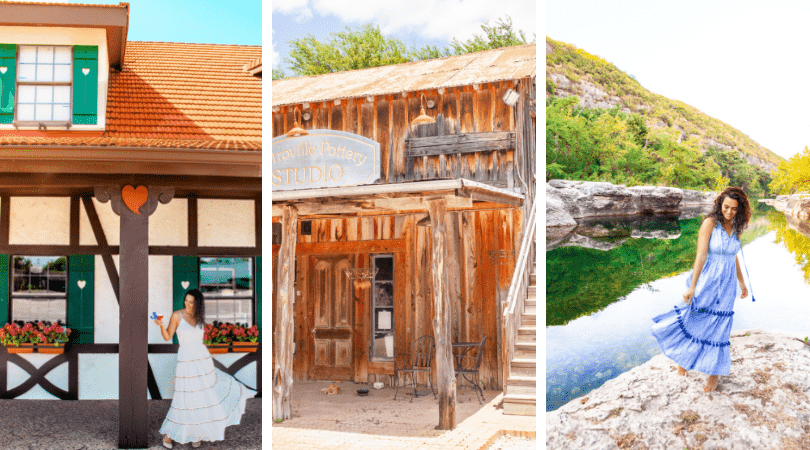 What would we do without Denison? This small town right outside of DFW is actually critical to saving the French wine industry! While there, learn about its history, of course sip a glass of wine in a vineyard, and stay in a historic B&B!
With crystal-filled caverns that used to house prohibition parties in 20s, you know you're in for a good time in Burnet! While there, check out the local wineries, spot a castle, and possibly discover a ghost town!
Lajitas is a resort town right next to Big Bend! Enjoy the beautiful nature views and a quick drive to some of the best hiking in Texas, and then spend some time relaxing at the incredible spa or enjoying a romantic horse ride!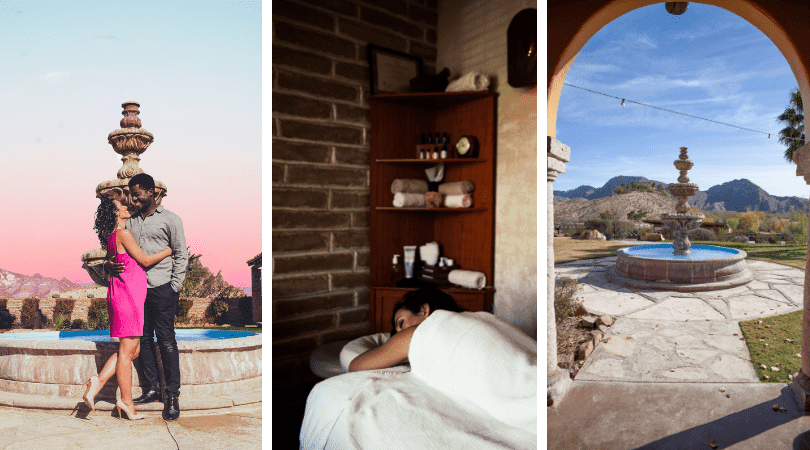 Go on a safari featuring exotic animals and the top cheetah breeding program, discover dinosaur tracks, and relax in a local B&B. Glen Rose has a little bit of everything!
Check out the historic main street, teach your kids to be ninjas, or take part in the pickle parade! Mansfield is a quaint small town perfect for a quick DFW weekend getaway!
Weatherford has often been called one of the prettiest towns in Texas and it's easy to see why! Chandor Gardens is a masterpiece with a mixture of English garden and Chinese architecture. Plus check out the Vintage car museum and see vintage cars from celebrities.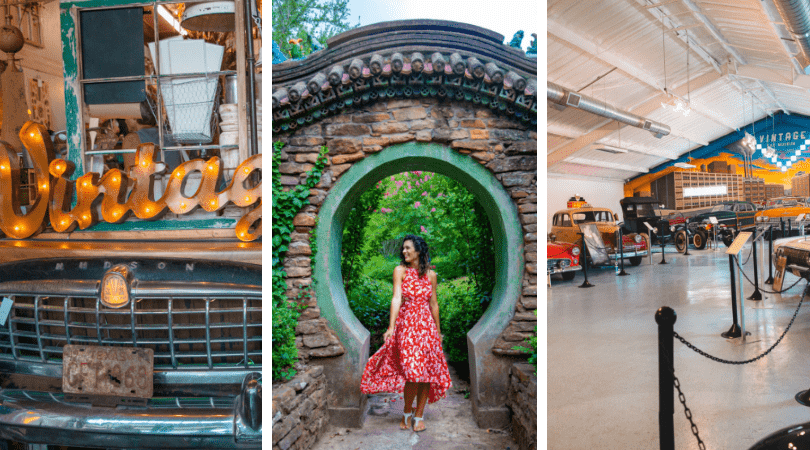 Sugar Land got its name because of the Imperial Sugar Company there, and the city lives up to its name with sweets galore. If you have time to stop by the Hindu temple, you will think you were in India.