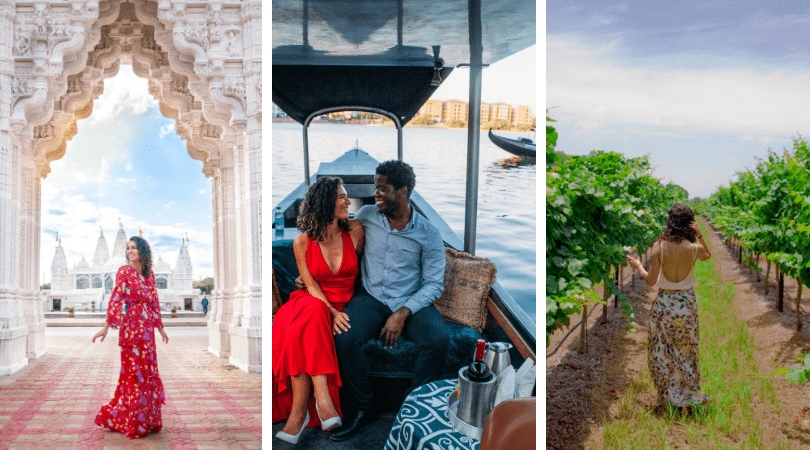 I know most of you, like myself, are ready to jet off to a far-off destination as soon as possible. I have so many places on my bucket list that there's no way I'll get to scratch them all off. However, I've managed to find some unique places in Texas that are truly amazing and remind me of some places abroad. So even if you're not planning on leaving the country soon, I've gathered a list of some of the best Texas destinations to visit with international flair!
Instead of Visiting Stonehenge Visit…
Stonehenge II! In fact, Texas has two stone henges, but my favorite is in Ingram where they also have the Easter Island statues!
Instead of Visiting Wine Country in Italy…
How about the Fredericksburg Vineyards?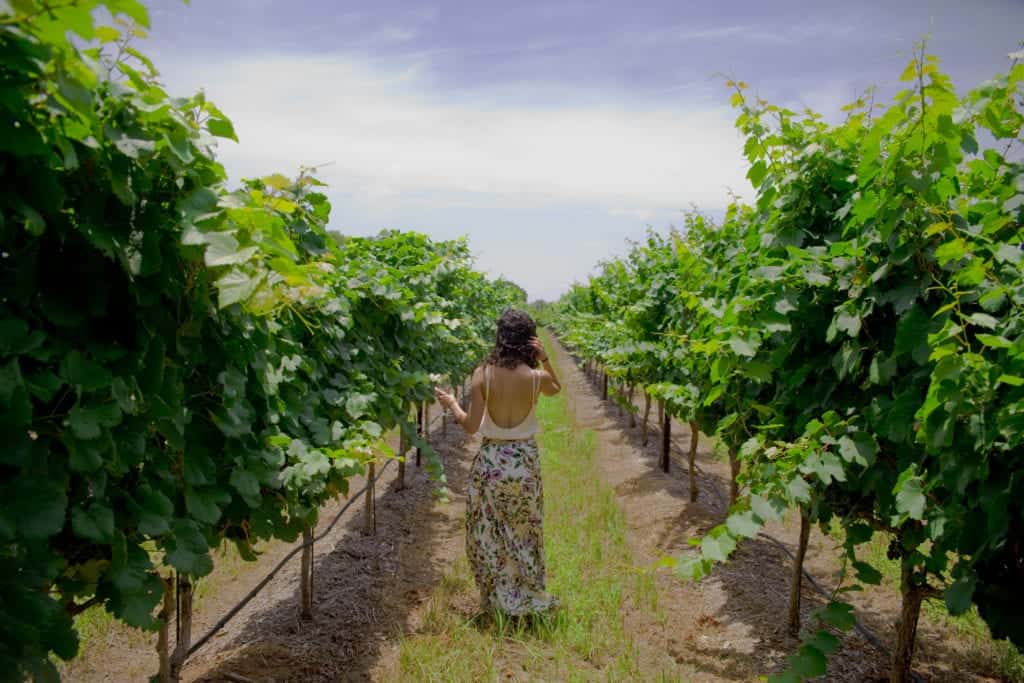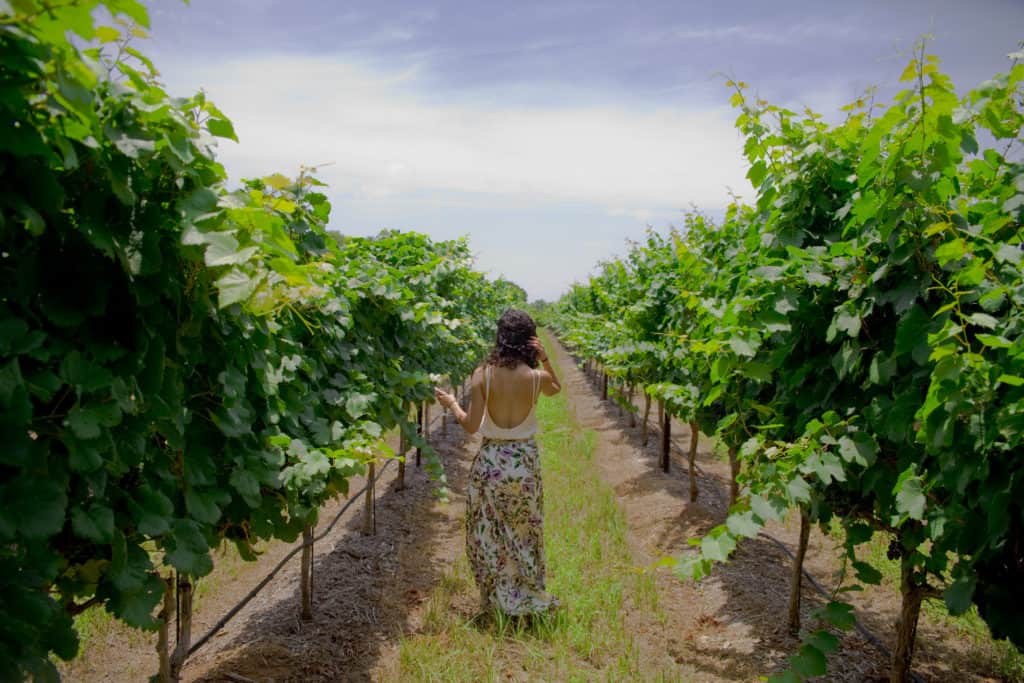 Did you know Texas is making a name for itself in the wine industry? By going wine tasting in Fredericksburg, it's easy to see why. You can read all about a trip to the vineyards here.
Instead of Riding Camels in the Sahara Desert…
How about going sand surfing in the Monahan's Sandhills?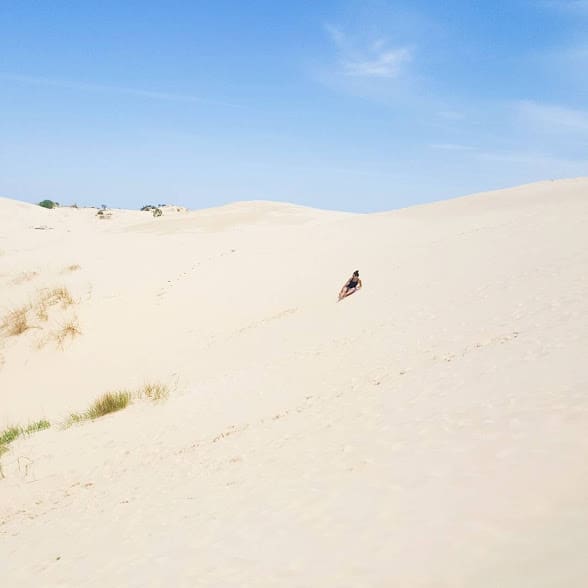 I bet you didn't even know this was a thing! Well, let me tell you, it a pretty crazy fun experience!
Instead of Visiting the Taj Mahal in India…
Get a little view of an incredible Hindu temple right outside of Houston in Sugar Land. BAPS Shri Swaminarayan Mandir invites guests to respectfully enter and see their temple while learning about the faith.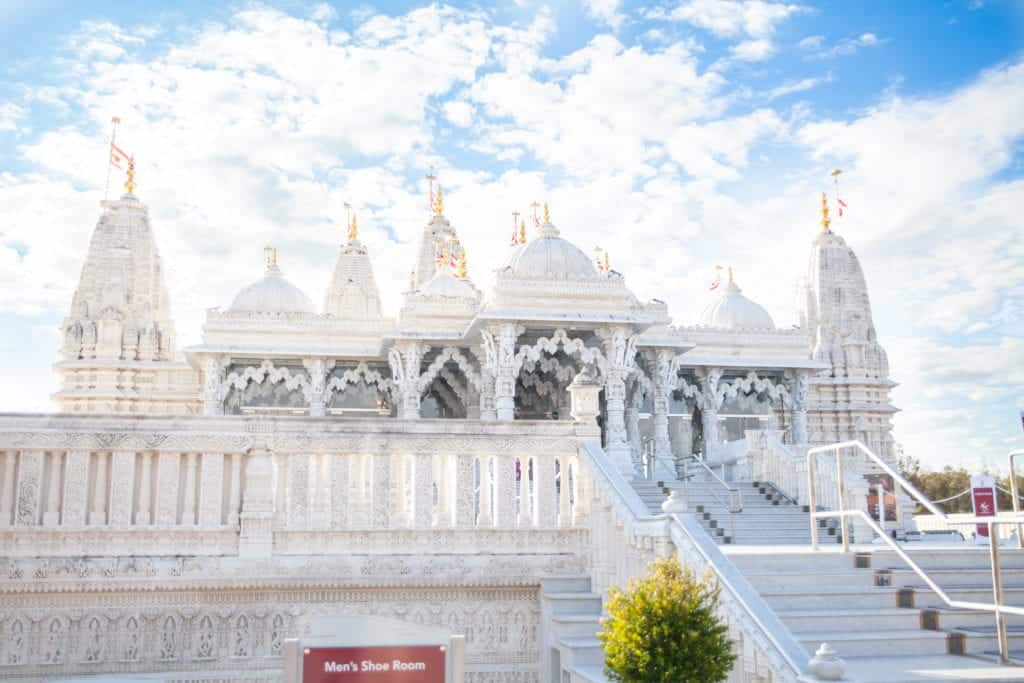 Instead of Oktoberfest in Germany…
How about going to the WurstFest in New Braunfels?
New Braunfels is a historical German town, so of course they're going to take their Oktoberfest very seriously. Wendy over at Wendy Darling wrote all about it here! It's full of good beer, good food, and good people!
Instead of Visiting the Eiffel Tower in Paris…
How about visiting the Eiffel Tower in Paris, Texas?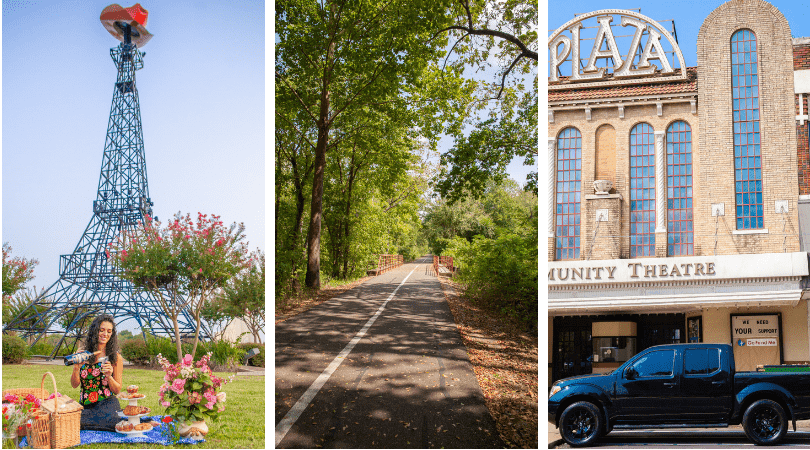 It may be a little cheesy (the tower has a cowboy hat on top), but it is still totally worth it! Grab a box of macaroons, your favorite Parisian outfit, and eat croissants under the mini-Eiffel tower for the perfect romantic date all in Paris TX!
Instead of a Safari in Tanzania…
You can head to the adorable town of Glen Rose and visit the Fossil Rim Wildlife Center, with thousands of exotic animals and the largest cheetah breeding program. You might even get to make friends with a giraffe!
Instead of a Gondola Ride in Venice…
How about a romantic gondola ride in the Canals of Las Colinas in Irving? Plus, you won't have to worry about all of the crowds!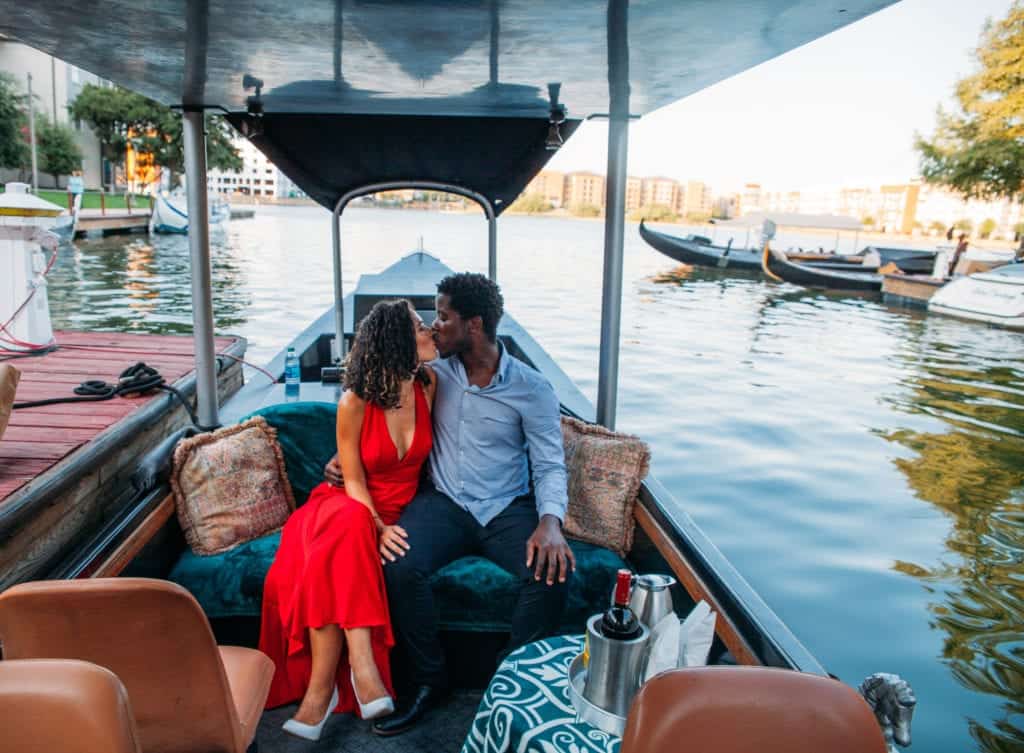 Instead of Visiting the Lavender Fields in Provence…
How about visiting the Bluebonnet fields in Ennis?
In the spring, Texas is covered with these blue beauties, but Ennis is especially popular for their blue fields.
Instead of Visiting the Tulip Fields in Holland…
Check out the incredible tulip fields in Waxahachie!
Or you can head to Nederland, TX where they have a windmill museum that will make you feel like you've suddenly been transported to Holland, and they even have tulips out front!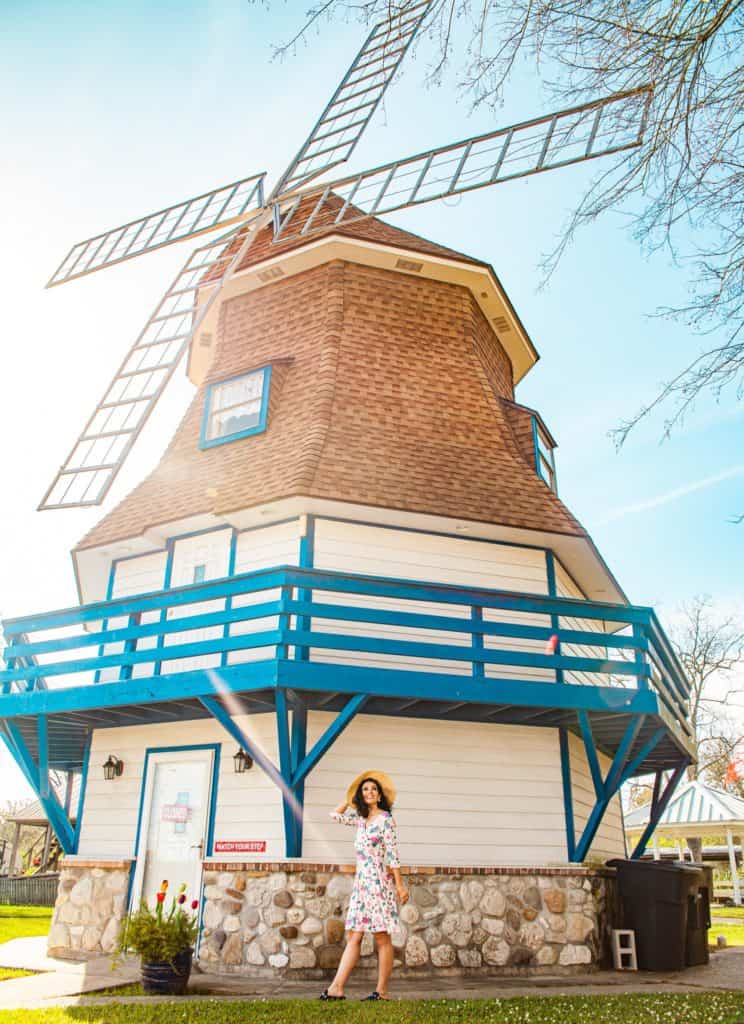 Or See the World in Houston…
Houston is such a diverse city full of different cultures all in one place. Because of this, you can practically eat around the world without leaving Houston, as well as see a wide array of cultural art.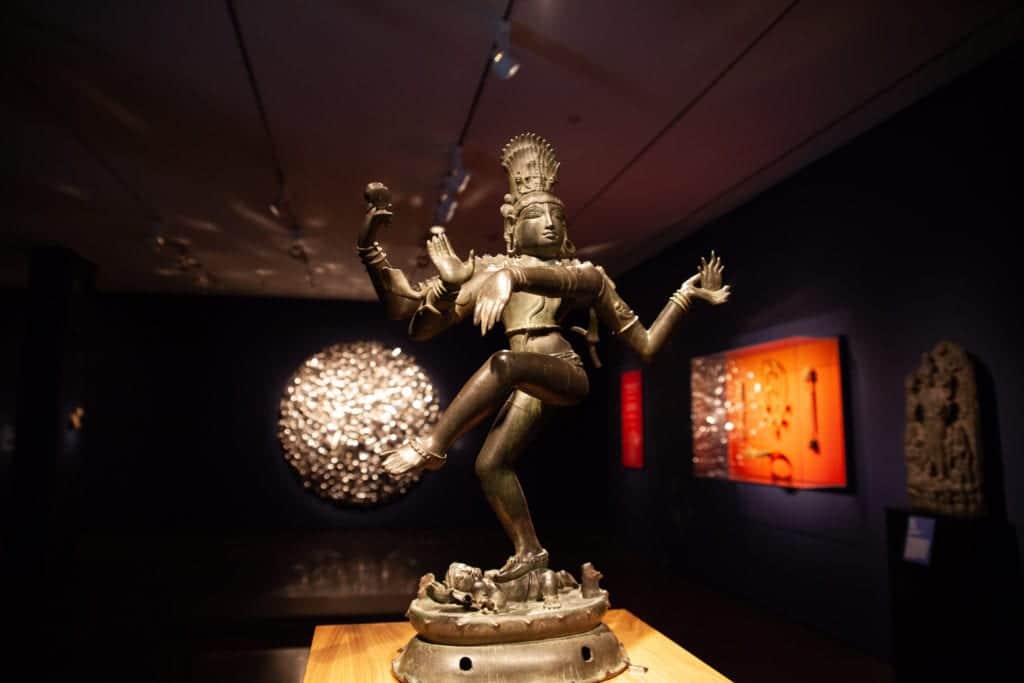 Instead of Visiting the Northern Lights…
Visit the mysterious lights in Marfa.
This is another corny one, but just being out in Marfa, you'll be surprised with the gorgeous view of the stars. Plus, a trip to El Cosmicos and the Prada installation make it 100% worth the trip.
Instead of Dancing Polka in the Czech Republic…
Czech out the Ennis Polka Festival! Ennis hosts a National Polka Festival every year where people travel around the country to dance, enjoy Czech music, and eat Czech food.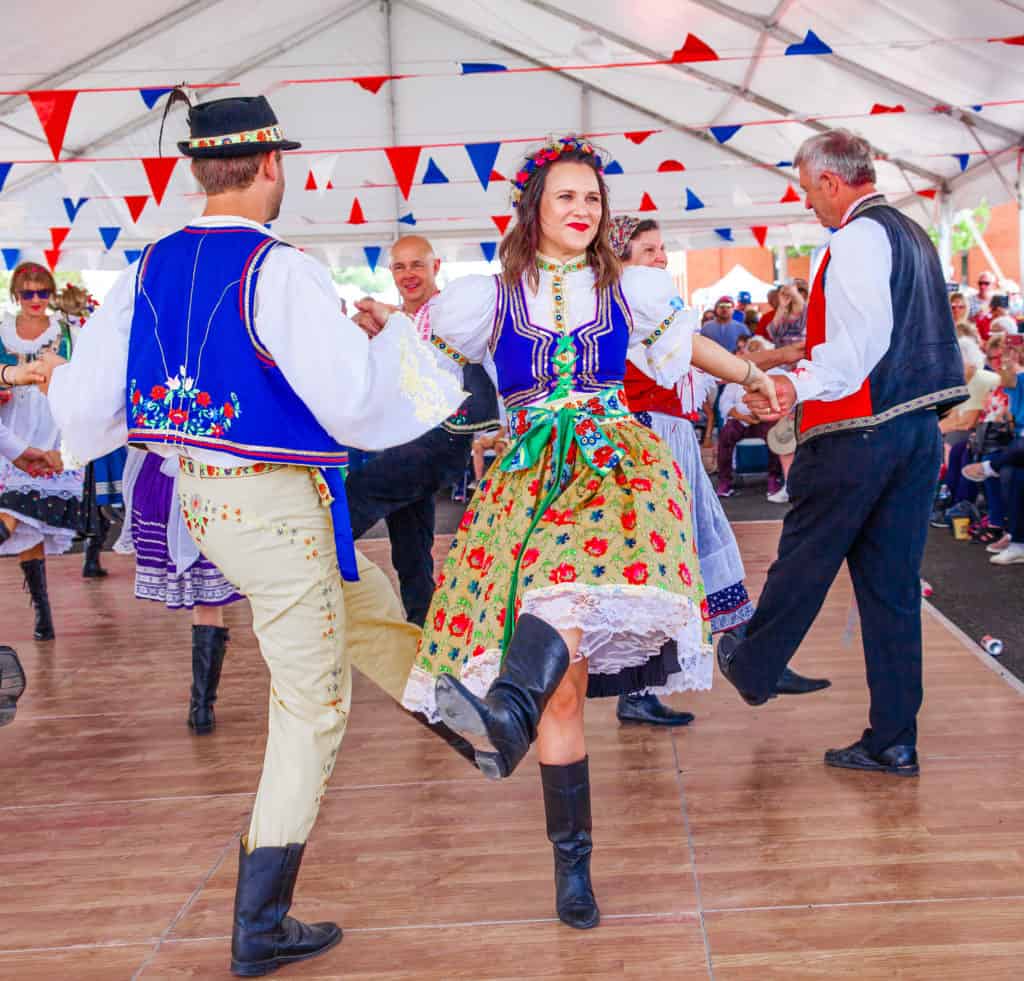 Instead of Traveling to Burma…
You can check out the brilliant, gold Buddhist temple near Austin, Texas where they invite you inside to learn about the culture.
Instead of Traveling to Vietnam…
Check out this incredible restaurant in Dripping Springs that was once an old Vietnamese town house. The owners of Tillie's shipped it all the way here for a one-of-a-kind dining experience.
Instead of Visiting France…
Check out the French town of Castroville, complete with its own Alsatian home, Alsatian food, and culture. There is much to do in this cute, little, French Texas town!
Instead of Visiting Dublin, Ireland…
Why not check out Dublin Texas where you will find Irish roots and influence, a great St. Patrick's Day festival, and other fun things to do!
Instead of Visiting the Shire…
Check out this Hobbit treehouse or this Hobbit House that will make you feel like you've been transported to a whole new world!
Travel the World in Texas: Final Thoughts
There are so many things to do in Texas without having to look far. With a state as large as several countries, there's so many diverse things to do! I started writing this because I was missing some of my abroad trips and I'm so glad I got creative making the most out of my state. Mix all of this in with visiting internationally based restaurants and hosting your own themed nights and your international dream might just happen here in the states!