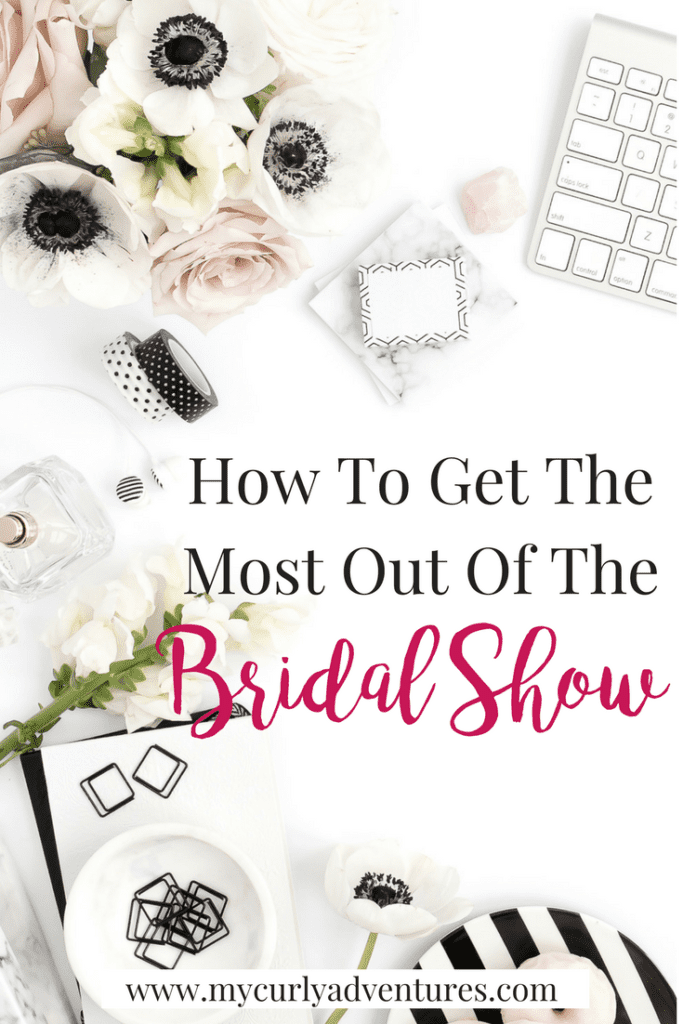 Wedding shows are exciting. It's an opportunity to sample cakes, see dresses from multiple shops, and meet more vendors then you can imagine. The Dallas Bridal Show alone has over 300 vendors and with such a large number it can be overwhelming. Here I will show you how to get the most out of a wedding expo without getting overwhelmed! I'll also be sharing some of the booths you HAVE to check out at the upcoming 2018 Dallas Bridal Show's: January 27-28 and July 28-29!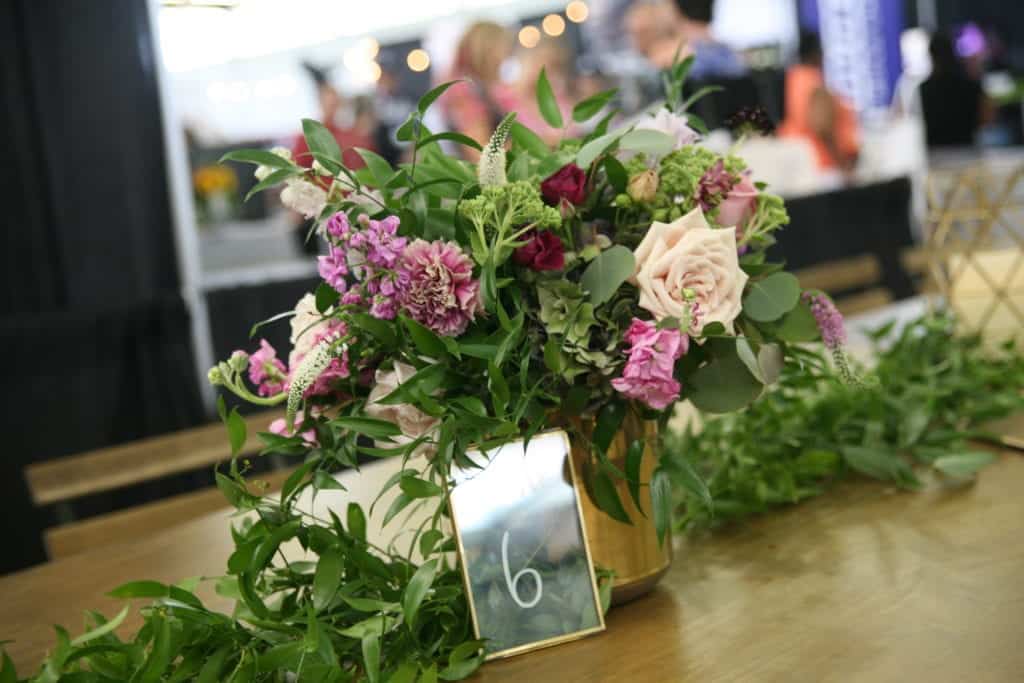 How to Get the Most out of the Bridal Show
You don't have to talk to everyone
When you first walk in you are immediately hit with booth after booth after booth of eye catching displays. In the beginning you are full of energy and it's easy to start by stopping by every single booth. However, by the time you get halfway through you will be sapped of energy and won't be as excited to talk to the other half. Instead, grab a latte from your local coffee shop (or if you're at the Dallas Bridal Show find Jedidiah Coffee Bar who will let you grab a latte!) and when you arrive take a lap. Identify the booths you want to visit based on what's left on your list. If you've just begun and haven't booked anything, only identify your favorites (I know it's hard!)
What to do with all the flyers?!
As you are walking down the aisles, vendors are handing you flyers left and right. You're like Buddy the Elf, but by the time you've returned home you can't tell one photography company from the next. When you walk into the show you are often handed a large bag to put all the goodies you are given. Also, bring a folder. When you talk to a vendor that you love, put them in the folder. If there's a vendor who you just weren't sold on, but still shyly took their flyer ( I feel you!), just dump them in the general bag! After the show you can focus on your favorites first and then go through all the other materials for anything you might have missed.
Take Advantage of Major Discounts!
During the bridal show, almost all vendors are offering some amazing deals! The bridal show is a great opportunity to take advantage of some serious savings. Be ready to spend the weekend doing your research, because the savings don't last long, but if you meet your dream vendor this might be the best deal you are going to get! (There will also be some amazing giveaways going on!)
The Fashion Show
The Happily Ever After Runway show show is an opportunity to see the latest styles of dresses, hairstyles, and makeup! Plus you can finally rest you feet! This year, the Runway show is going to be bigger than ever!! With the Royal Wedding approaching, this show is appropriate themed Happily Ever After! You can imagine yourself with a storybook wedding as Ruby Bhandari of Silk Threads releases her world couture wedding collection and The Bridal Shops of Wylie showcase gorgeous traditional gowns. There is a style for every bride to be! This runway show is not to be missed and will be held both Saturday and Sunday! Usually before the show there are giveaways that you definitely want to be a part of as well!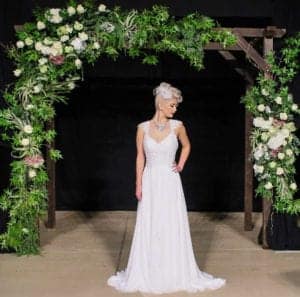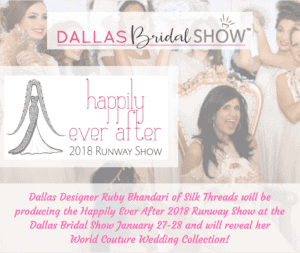 Eating at the Bridal Show
Bring snacks- the show will have plenty of snacks, but it's not enough to make up for the hours spent walking around (and you don't want to be the person who runs to the cake table 3 times!).
Photos
Take lots of photos! See a table setting or floral arrangement you like? Don't be afraid to snap a picture for later. Also, take pictures at the photos booths! But know there will be several photo booths, so choose your favorite one!
Have any other tips on how to get the most out of the wedding show? Share them in the comments! If you haven't checked out my 5 tips for a stressless wedding (plus a $10k giveaway) go here.
How to get the most out of the Dallas Bridal Show
Taking a trip to the Dallas Bridal Expo January 27th-28th? You're in for a treat! This year is going to be BIG! Royal Chef Darren McGrady (who served Prince Harry) will be there and you will get to sample Prince Harry's favorite cake! Donnie Brown from "Whose Wedding is it Anyways?" will be the MC of the Happily Ever After Runway Show (what a perfect name!).
Brides to be can also be entered to compete in the Battle of Brides Contest. 10 lucky women will receive free entry into the show and will be able to compete for some fabulous prizes. To enter:
"Brides are encouraged to record a personal video of why they should be considered as a contestant for a chance to participate by hashtagging #BattleoftheBrides #Dallasbridalshow and tag @BridalShowsInc and @RealNewsPR_ on Facebook or Instagram."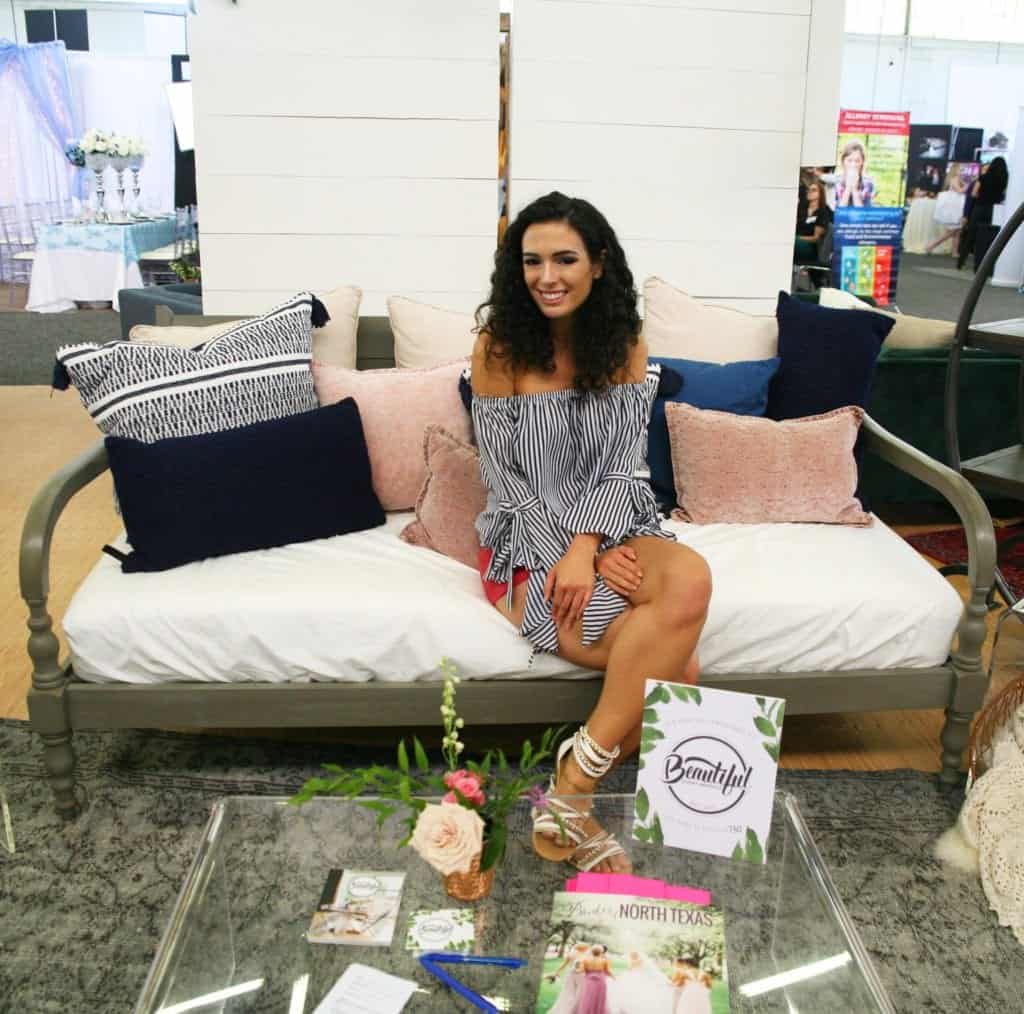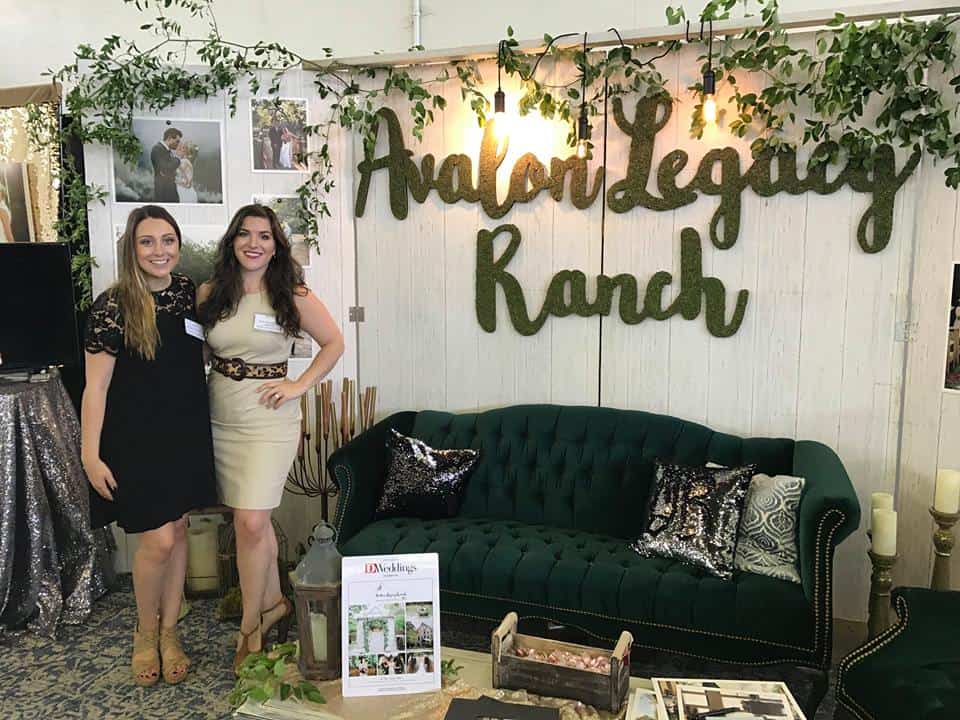 This post was sponsored by Dallas Bridal Inc all opinions are my own.