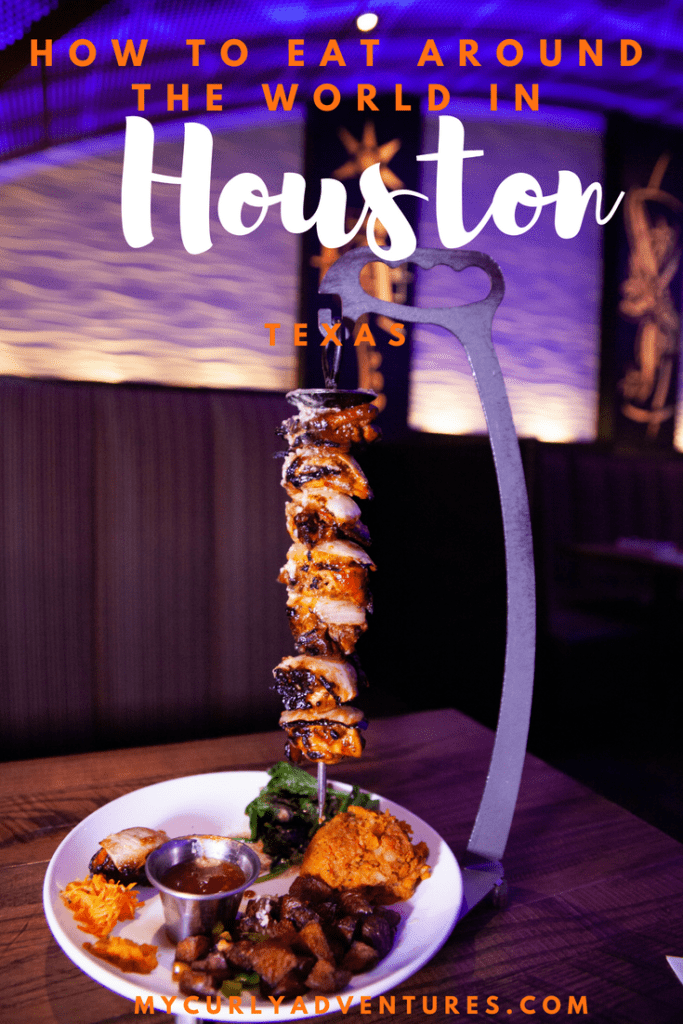 I was so excited for all of the fun things to do in Houston, but I was equally excited for all of the good food there was going to be to eat! Houston is one of the most diverse cities in Texas and you can find food from countries from all over the world here! Get ready, because your belly is going to be full of good food in Houston! We hit up every continent (except Antartica of course) without ever leaving Houston. I'm already ready to go back to visit some of the areas we missed!
Where to Eat Asian Food in Houston
South Korea
When visiting Chinatown, there are quite a few amazing options for different restaurants. Hankook Kwan is a Korean BBQ place and it is an experience of it's own because you get to cook your own food. At Hankook you choose between different platters and they will either cook it in the back or you can cook it yourself. Everything was so good and we left full!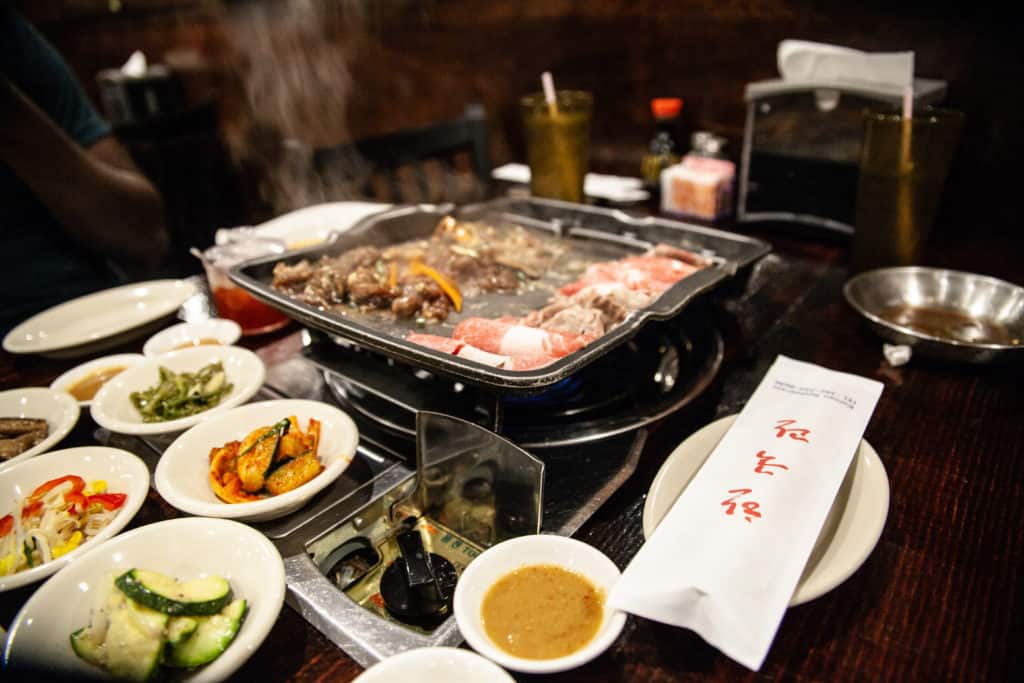 Where to Eat Australian Food in Houston
For the longest time I wondered if I would even find Australian food, but sure enough Australians have some interesting creations! Funny enough we found this sweet spot in Chinatown as well. Aqua S is an Australian ice cream shop. Well, not quite ice cream as they say! Apparently the Australian version of ice cream is sea salt soft serve! I was a little apprehensive of sea salt soft serve (say that three times fast), but it a unique flavor that is delicious. You can also top your soft serve with fun items like cotton candy, sprinkles, marshmallows and more!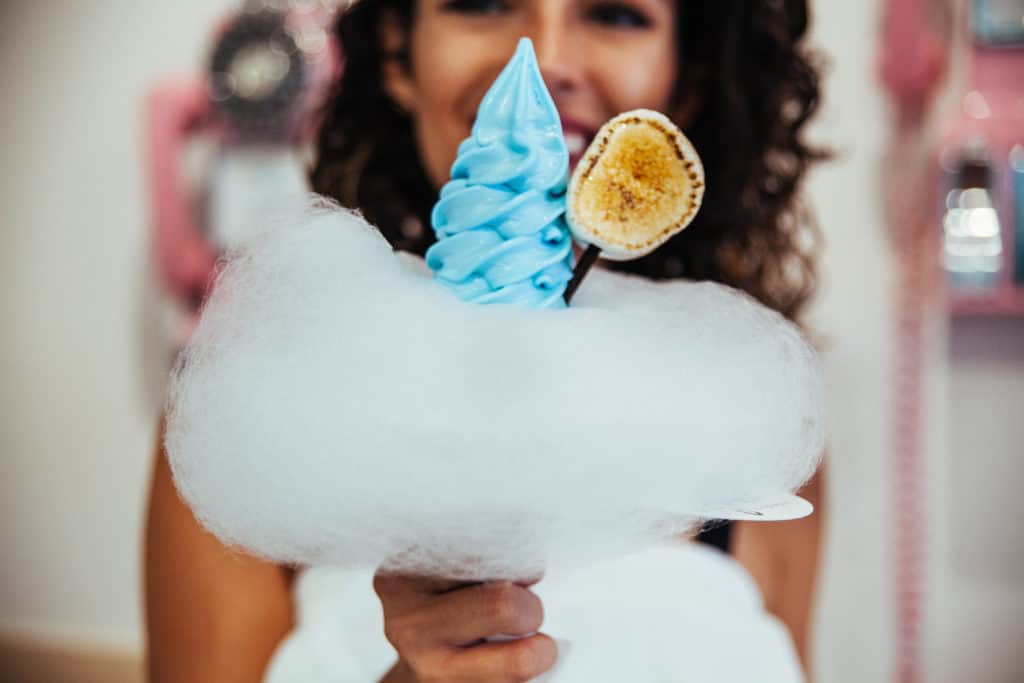 Where to Eat African Food in Houston
In Houston we tried the most foods from different countries in Africa since these are probably some of the hardest countries to find in the US. The first two restaurants are more hole in the wall places while the last spot was a more upscale restaurant. If you are in Houston I definitely recommend going out of your comfort zone and checking all of them out! Each country offers a distinctly unique flavor.
Egypt
Dandanah Cafe & Grill is a Mediterranean restaurant with Egyptian flavors! Rather than getting our typical Mediterranean favorites, we opted to try some traditional Egyptian dishes. The flavors were like nothing I had ever experienced. Koshari is a popular and simple dish which seems like a combination of a bunch of random foods (lentils, macaroni, chickpeas, onions, garlic, etc.), but tastes great. We also went with a Molokhia chicken which came with a delicious vegetable broth that you ate the chicken with!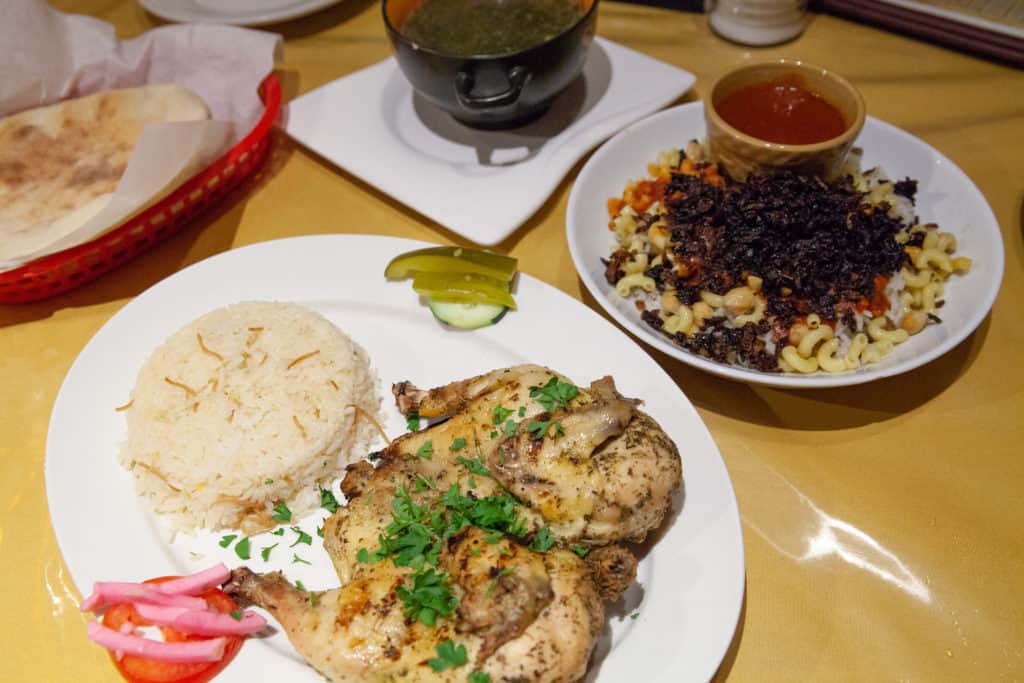 Cameroon
When we walked into Chez Michelle Restaurant I think they were a little surprised to see us! We have a good friend who is from Cameroon who lives in Houston and recommended this place to us. My husband and I loved the whole tilapia fish and we ordered another goat and veggie dish that I sadly forgot the name of! The items in the back is fufu which you roll into a ball and use as a spoon for your food! Order fufu and you just might make the owner's day!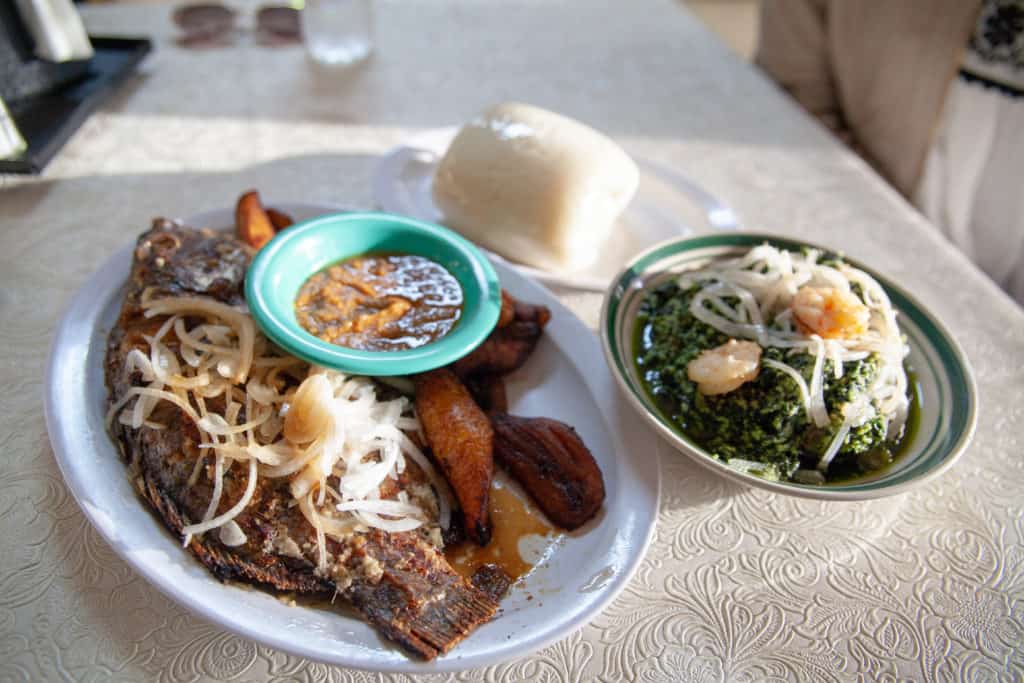 South Africa
Peli Peli has different versions of South African restaurants throughout Houston, but we went to Peli Peli in the Galleria Mall. The appetizer dish was my favorite because it let you try a diverse range of typical South African foods! We feasted on Boerewors, Biltong, Chicken Sosatie, Bobotie, and Stuffed Peppadews. I thought the flavors of these dishes were unique because many of them had fruity or sweet additions. As if that wasn't enough to fill us up, we also had the Chicken Espetada. Not only does it have a gorgeous presentation, but it tastes amazing!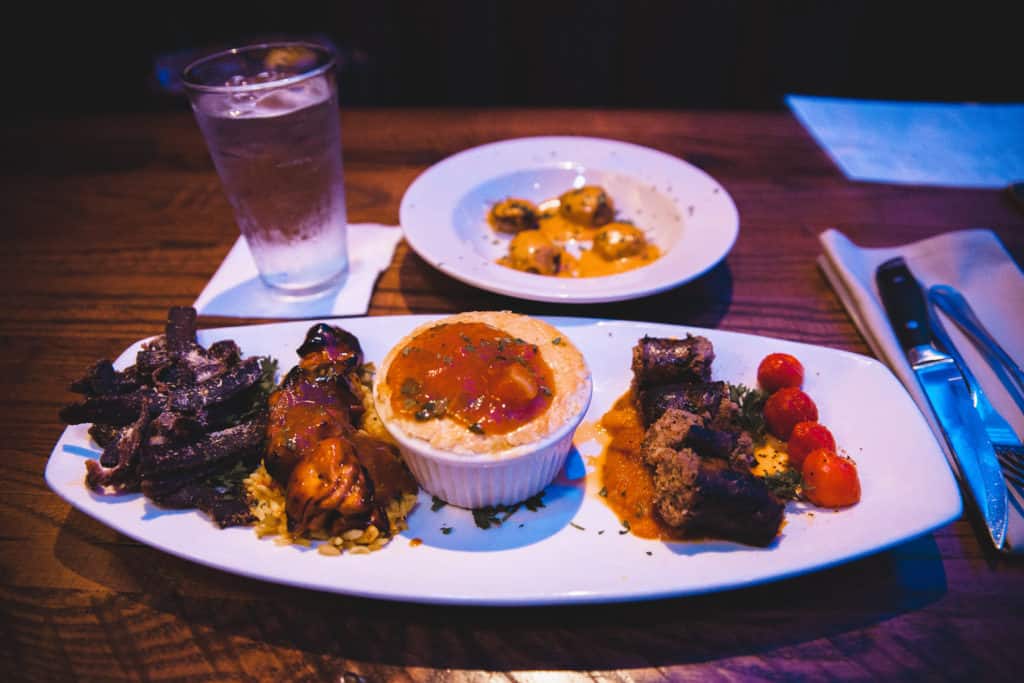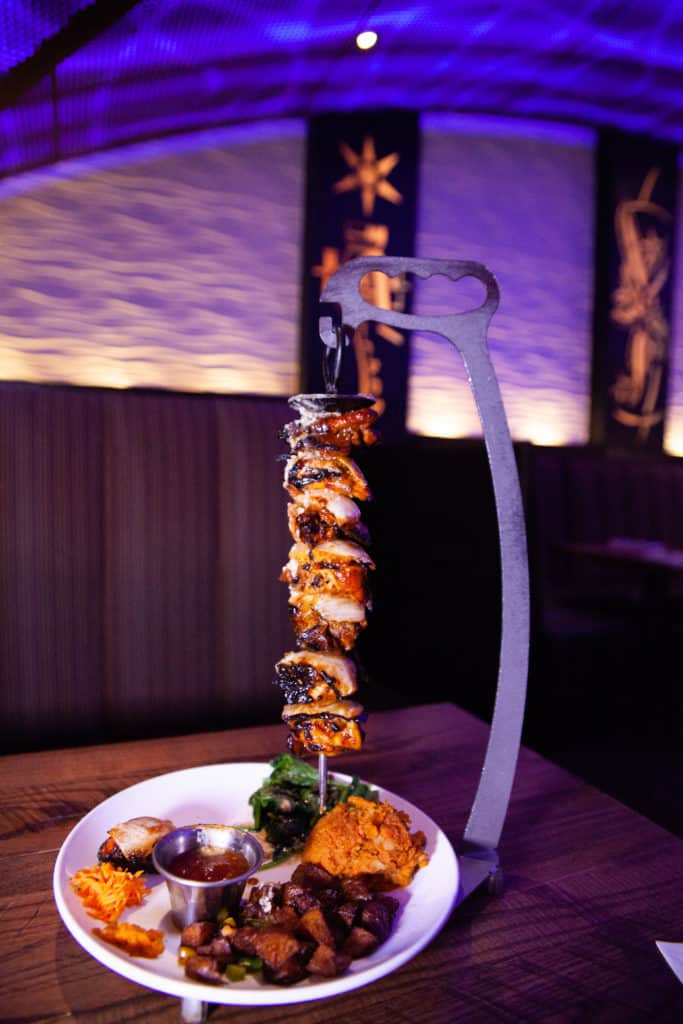 Where to Eat European Food in Houston
Portugal
After eating so much food we decided to eat light and order tapas at Oporto. The dishes reminded me of Spanish dishes with their own special twist. They apparently love their seafood and meat! The Linguica Assada comes flaming which I thought was fun. If you are looking for more food (although between two of us, the tapas were filling) check out their dishes like Espetada De Carne for a Portuguese feast!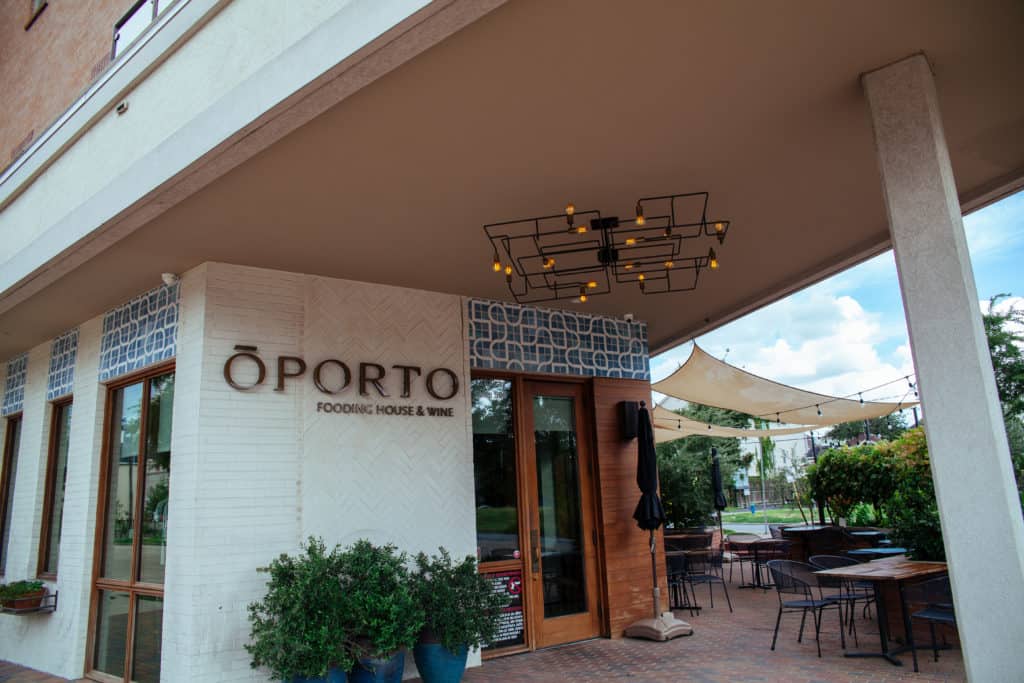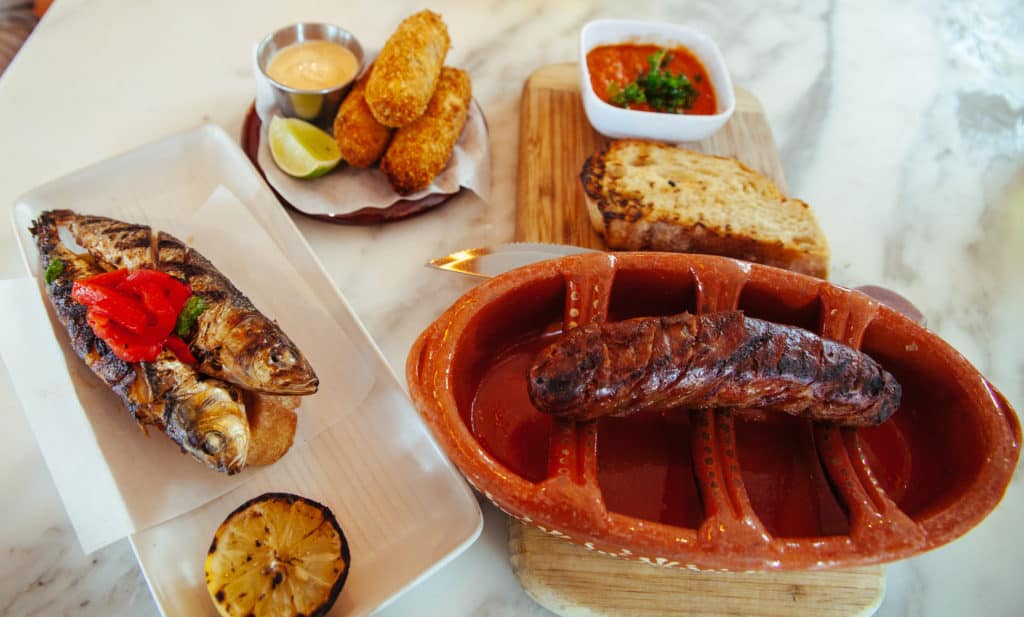 Where to Eat South American Food in Houston
Brazil
Brazilian steakhouses are pretty common, but one of my favorite experiences was at Churrascos for their Brazilian brunch experience! Their actual brunch offerings are much larger than were listed on the website! My favorite was their "french toast", cubes of fried sweet bread that I topped with strawberries and nutella syrup, Flavor was not lacking! Beef ribs, plantains, empanadas, pollo, and so much more! I would eat this everyday if my belly would allow it! The Churrascos buffet was by far one of my top breakfast experiences!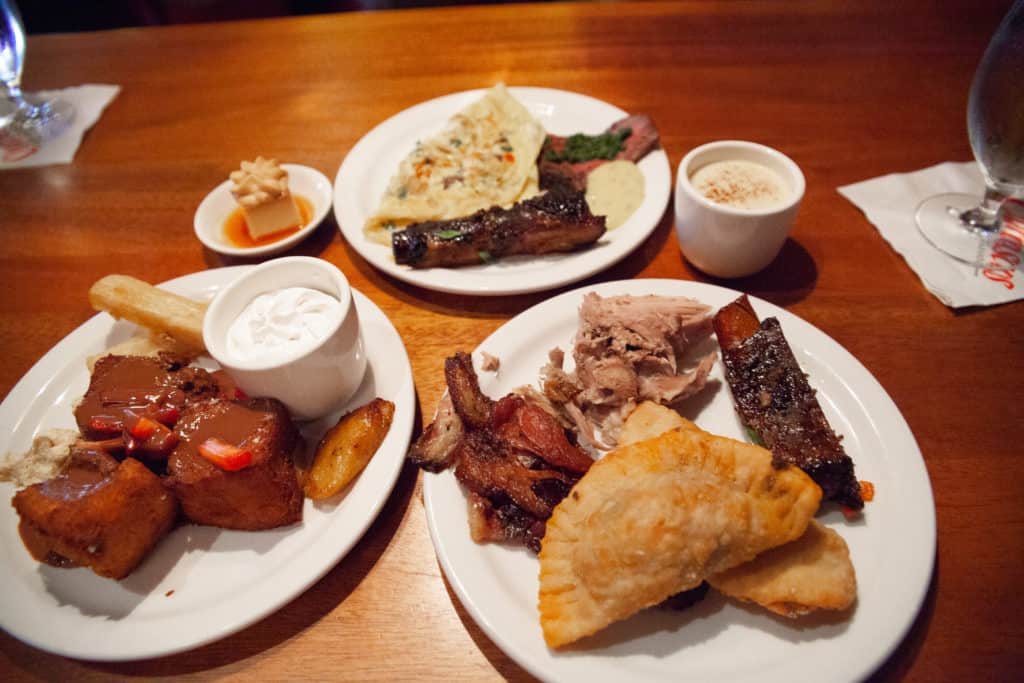 Where to Eat North American Food in Houston
Hawaii
So not typically food, but Lei Low Bar is the cutest Hawaiian styled bar with tropical drinks. The outside is unassuming and you will probably accidentally pass the place, but as soon as you enter, the entire place is covered in cute tropical decor. Drinks come in fun tropical glasses and tiki cups. They also have an amazing warm banana drink that basically tastes like a liquid bananas foster cake!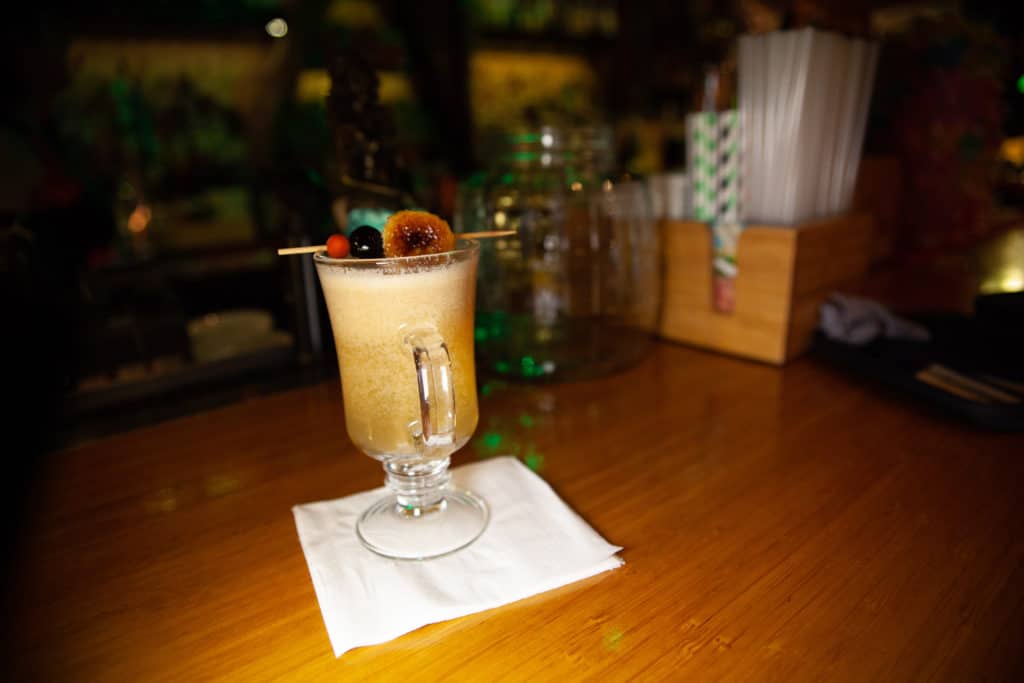 Eating Around the World in Houston: Final Thoughts
Now obviously I couldn't visit all of the diversity in Houston in the few days I was there. I guess I will just have to go back and continue adding to this list! Since I do travel around quite a bit, I tried to find places that I don't typically have in the other cities I have visited. I hope you had a great time following along on our culinary tour! If you enjoyed, I would love if you would consider following me on Instagram!