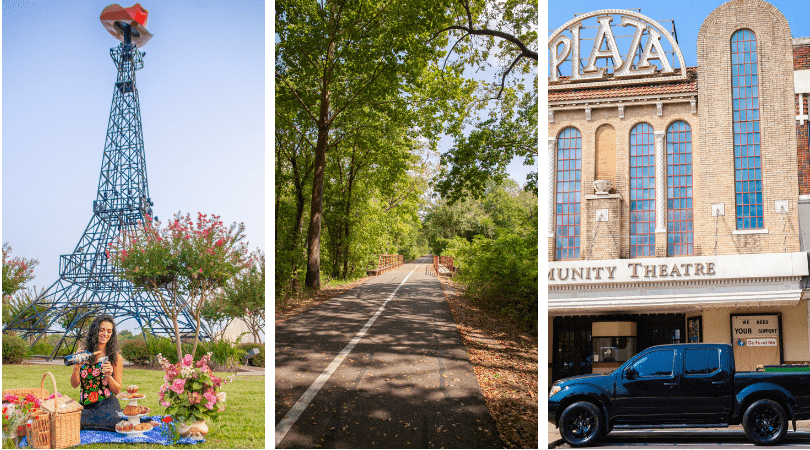 Most people dream of visiting the Eiffel Tower, it's just the Eiffel Tower I've dreamed of has a red cowboy hat on top! If you can't make it to Paris, France why not make a trip to Paris, Texas instead? There are so many things to do in Par,is TX for the weekend beyond just the Eiffel Tower.
We took the Trophy Nissan Frontier for a short trip from Dallas! What better way to experience the Texan Paris than by a truck! The sleek black design and the convenience of having a mid-sized truck for carrying our different items and the space was great. We ended up needing this for our trip multiple times.
Visit the Eiffel Tower
Of course, we can't start a list of things to do in Paris, Texas without talking about the Eiffel Tower with a cowboy hat on top! This fun attraction is perfect to pack up a picnic and feel like you've gone far away except with a little Texas twist! Apparently in 1993 Paris TX had the highest Eiffel Tower at 60 feet, but along came Paris, Tennessee who built one also at 60 feet. So, Paris added a red hat and here we are, the tallest again at 66 feet!
We did everything to feel like we were in Paris, and luckily, without the crowds, we practically had the place all to ourselves. We packed some blankets and picnic items (more details on that below) and enjoyed getting to sit in the bed of the Trophy Nissan Frontier for a romantic evening at the Eiffel!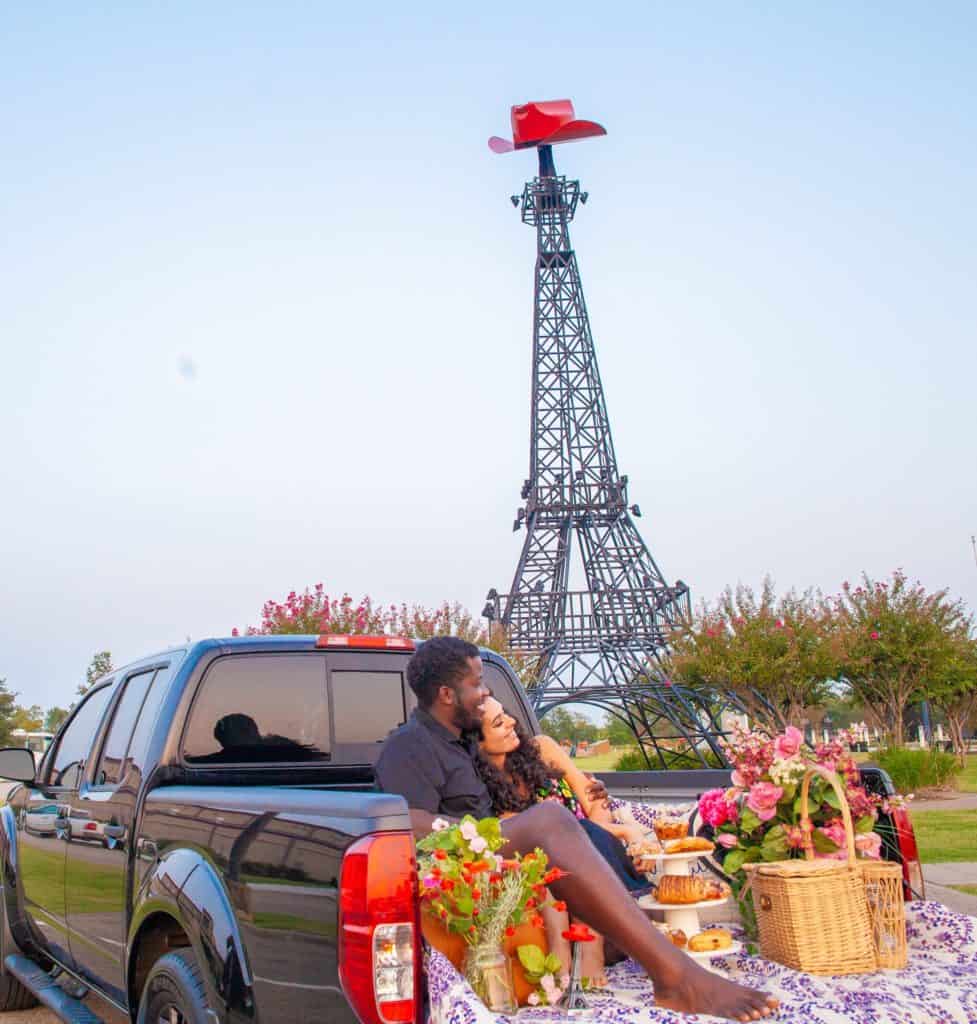 Find Vintage Treasure
Don't stop at just the Eiffel Tower. There are so many other fun things to do in Paris! Walking around the town square makes for a great little stroll where you can enjoy the ornate fountain, see the different boutiques and find some great treasures. There are so many different vintage and antique shops around where you can find all sorts of neat stuff! Or just see really cool and random parts of living Paris, Texas history.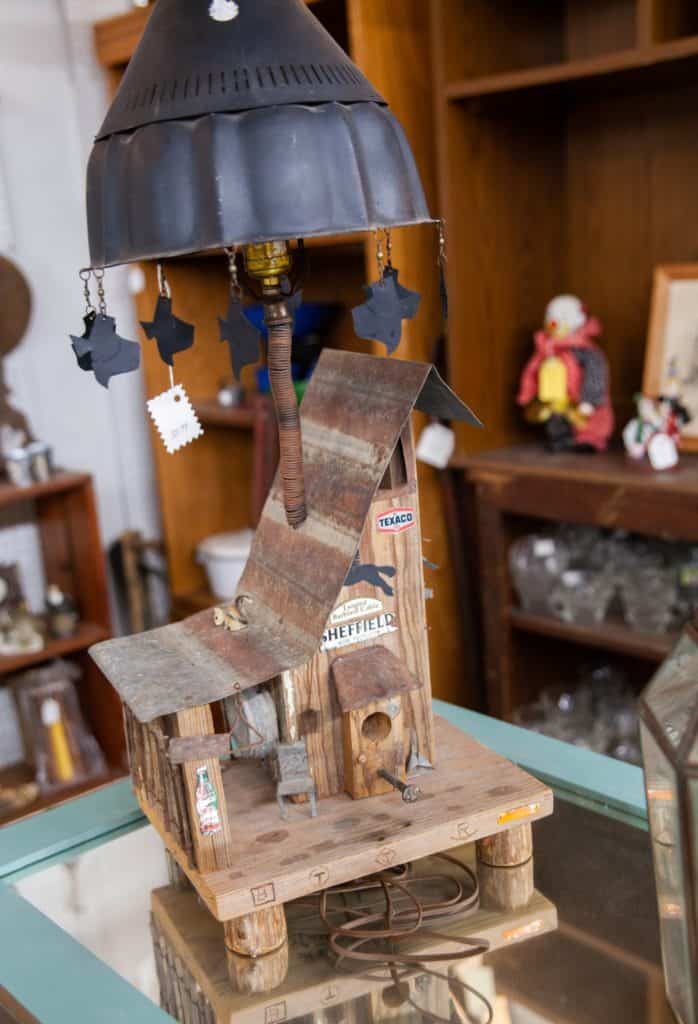 We ended up finding a vintage trunk for a steal of a price! I was so glad that we had brought the Trophy Nissan Frontier in order to be able to take our trunk home!
Taste Some Olive Oil
I love Olive Paris! Foodies can enjoy walking in and sampling all of their different olive oils and vinegars and make fun combinations to bring home. They also have a large selection of foodie gifts and items and so many different things I wanted to try!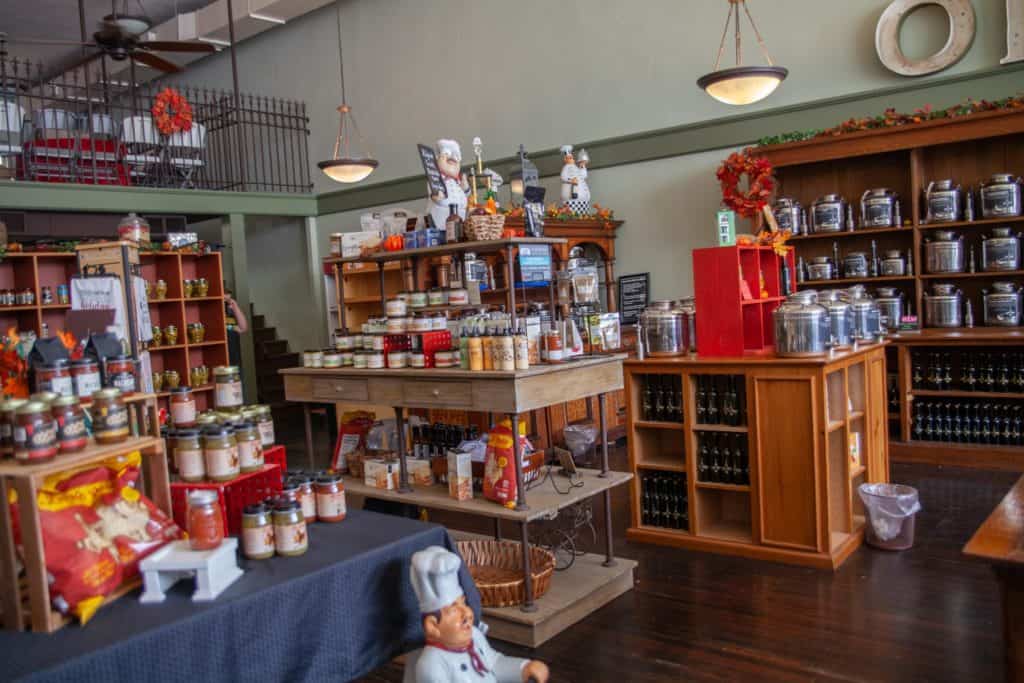 Learn About the Town's Heritage
The Lamar County Historical Museum is quite large! So many citizens across the decades have donated different family items and even a cabin! Wandering around, you'll learn about living in Paris and even the about one of the most deadly tornados that happened in 1982 that greatly affected the area. You could easily spend hours just looking at all the random and interesting artifacts that have been collected.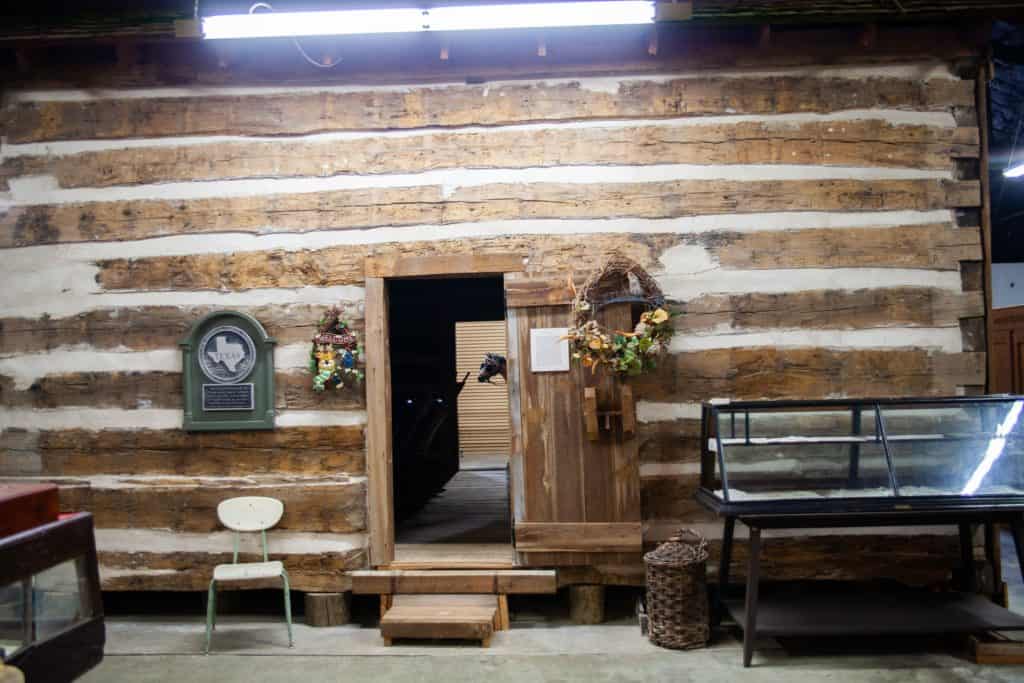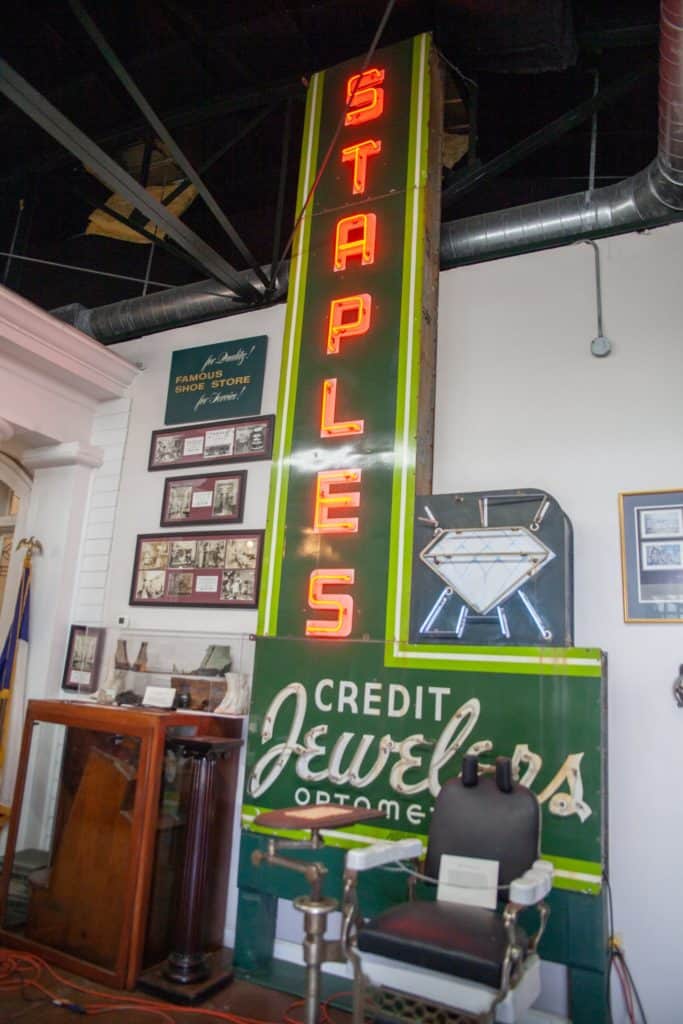 Afterwards, head right across the street to the Valley of the Caddo Museum to learn about the Caddo people, and see different artifacts, as well as special art exhibits, that rotate through the museum.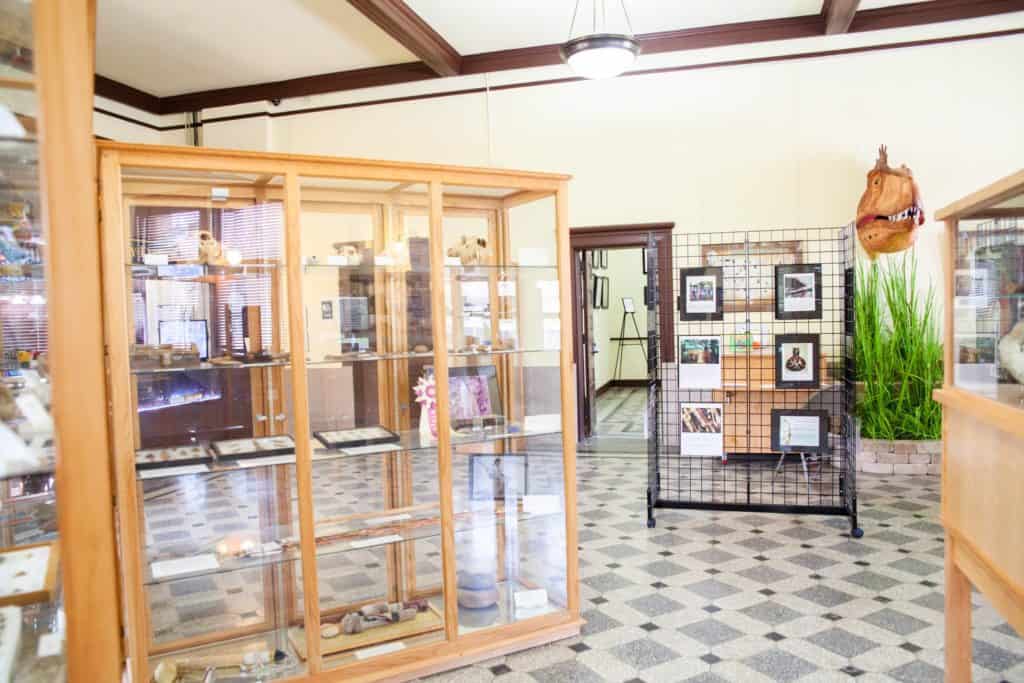 Visit the Cool Shops
Paris, Texas has all sorts of fun and funky shops to check out! Bee Sweet Honey has cute honey items as well as some great Parisian goods and souvenirs to take home to remember your trip, including a mini-Eiffel Tower with a cowboy hat, and even a beret so you can walk around Paris feeling your full Parisian self! If adventure is more your thing, South Main Iron is just as much a motorcycle shop as it is a cool destination where the bikers in town like to gather, and where you can dream about your next ride!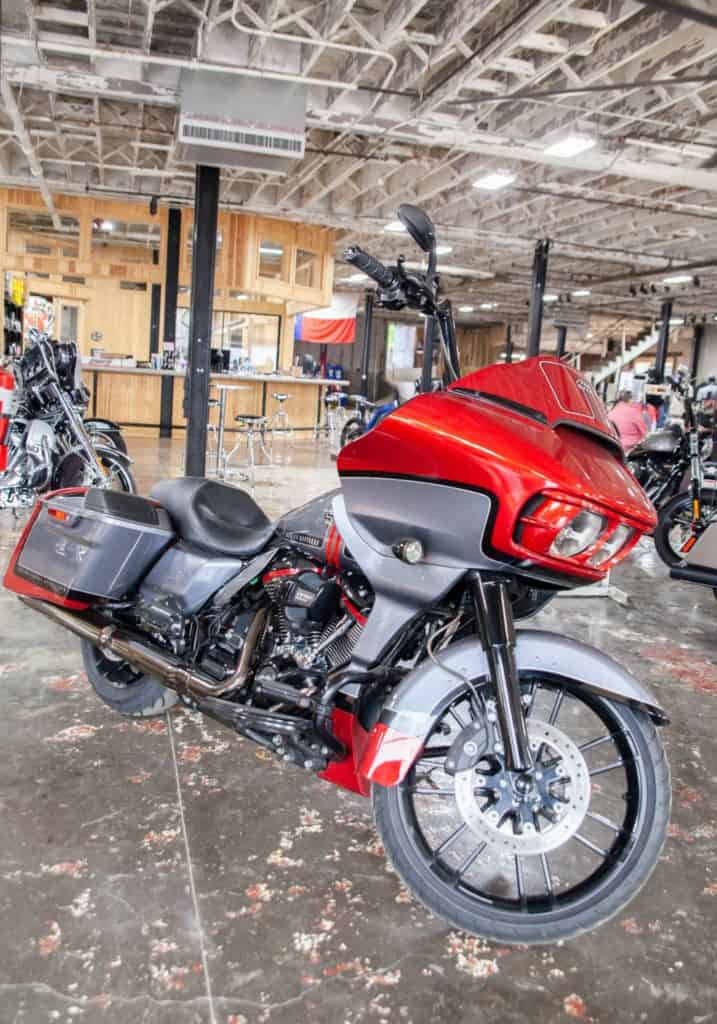 There are even many cute boutiques that can all be found in the downtown square. You've got to be fashionable when visiting Paris right? Mustard Seeds Boutique is a quiet place to find fun Southern fashion for adults and kids. Smokin' Hot has modern finds and cute accessories so you can say you went on a shopping spree in Paris!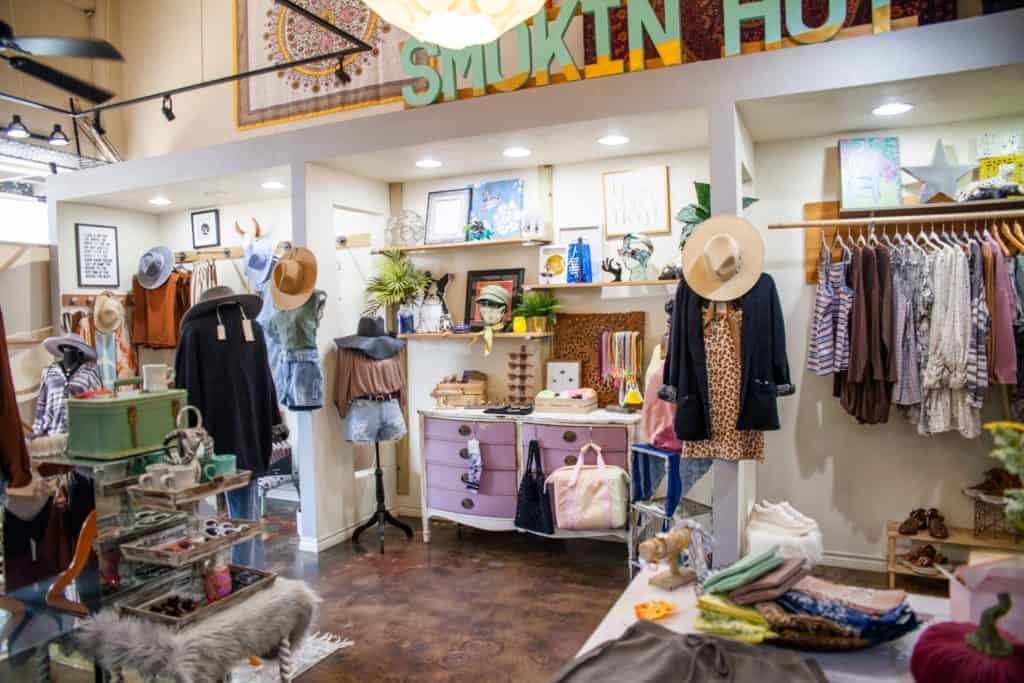 Do Rooftop Yoga
Enjoy a peaceful visit to Paris with a little yoga at the Paris Yoga Project. They offer classes in their studio which is a great way to start the morning refreshed. Or stay on the lookout for their rooftop yoga sessions.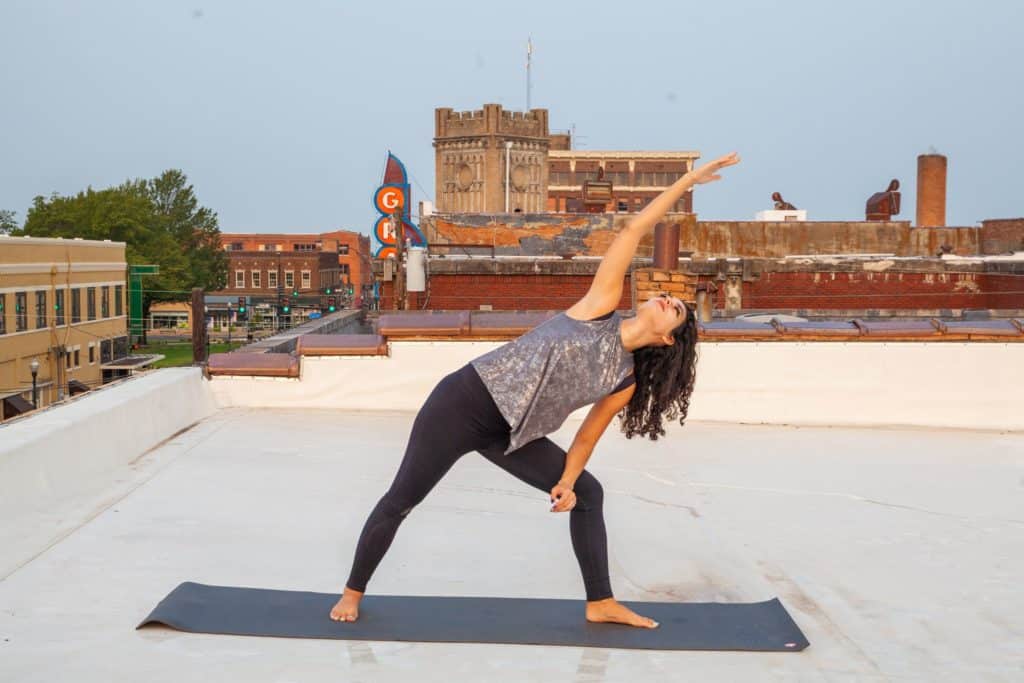 Plan a Picnic
The Paris farmer's market is something special, and you'll definitely want to make sure it's something you do while visiting Paris. With coffee, homemade goods, and other items, you can put together a little picnic to enjoy at the Eiffel Tower.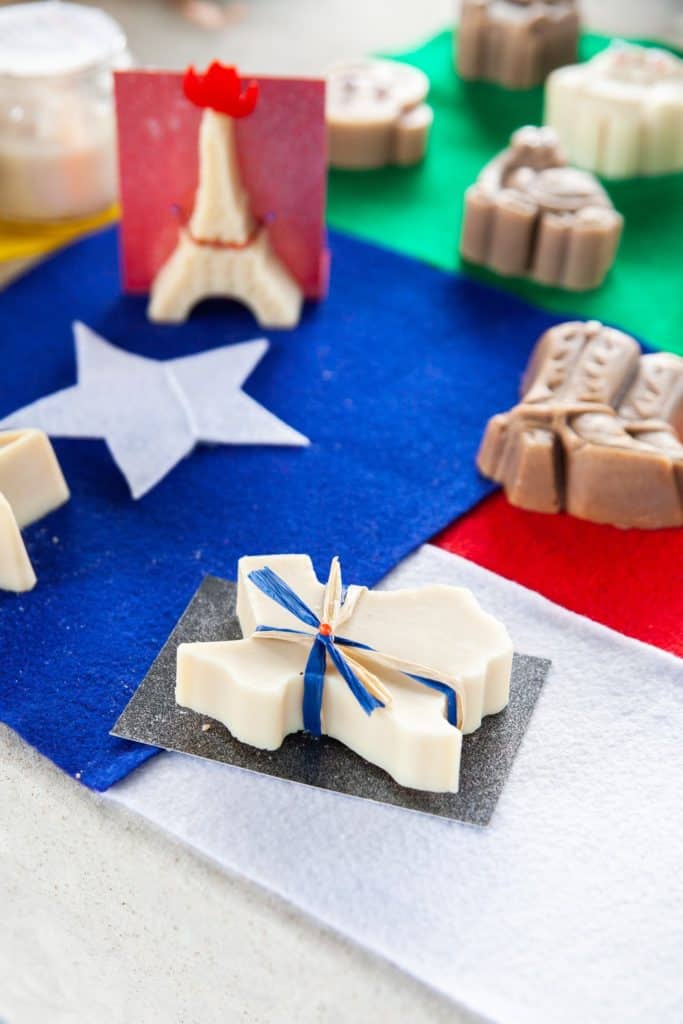 Go for a Bike Ride
The Trail de Paris is part of the 35-mile Northeast Texas Trail that goes all the way to Farmersville, Texas. You don't have to go that far though! Right by the Eiffel Tower there are bikes that you can rent to enjoy the scenic ride through the trees and over bridges.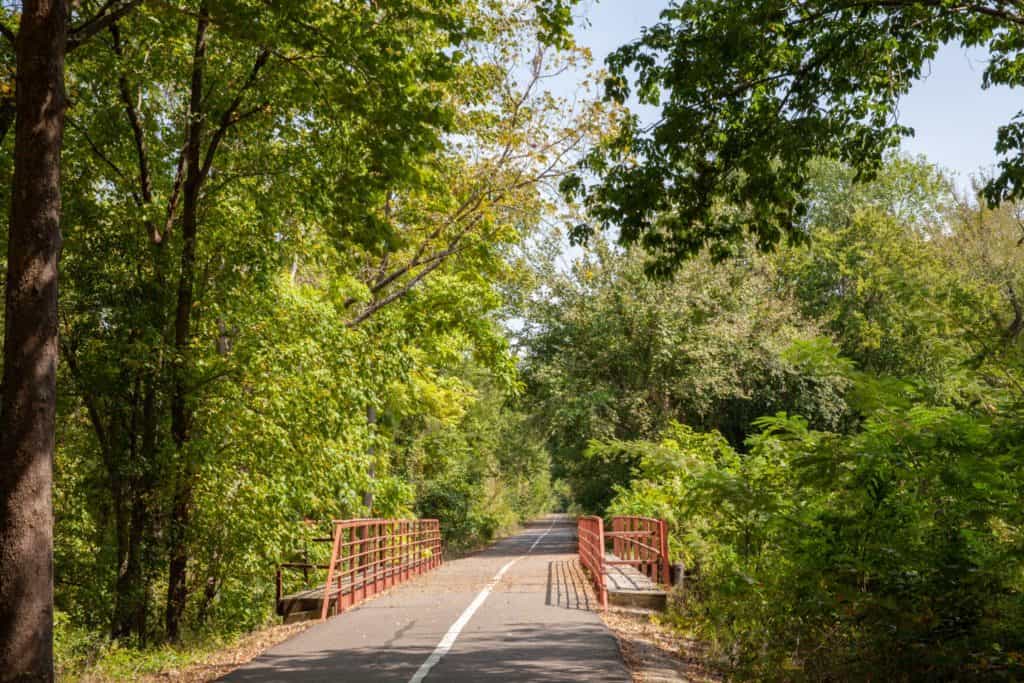 Stop by a Parisian Bakery
You're going to want one of everything at Paris Bakery! All sorts of sweets, pastries, croissants, and fresh baked bread fill their storefront. Make sure to stop in early because they're quite a popular spot and do sell out fast.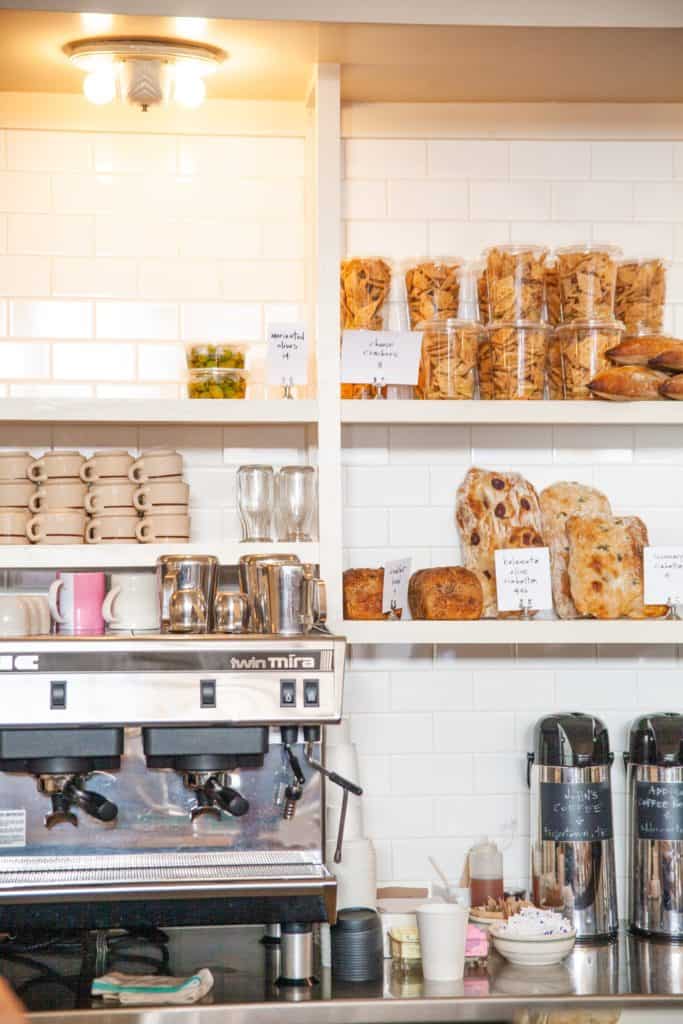 Visit the Veteran's Memorial
The Red River Valley Veteran's Memorial is right next to the Eiffel Tower and honors those who have given their lives in the different wars. You can walk through the memorial and see the different names engraved in the stones.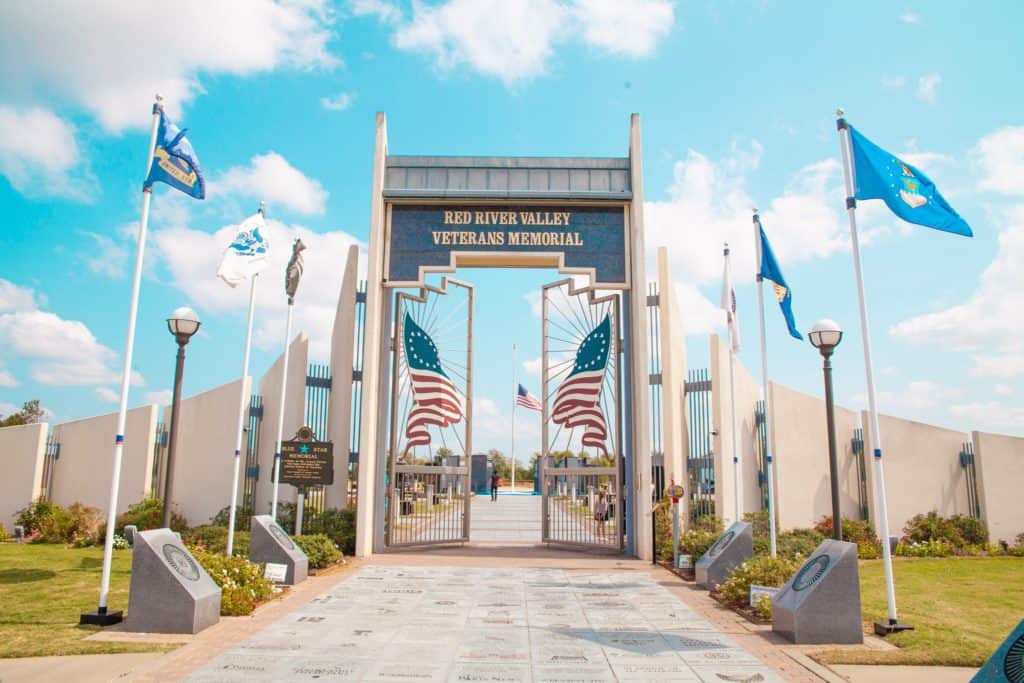 Grab a Drink
Daq's Crazy Wings isn't only a great place to be able to grab some delicious wings, but daquiris as well. On top of their regular flavors (over 10 different kinds) they also like to make special flavors like ninja turtles or sweet tarts.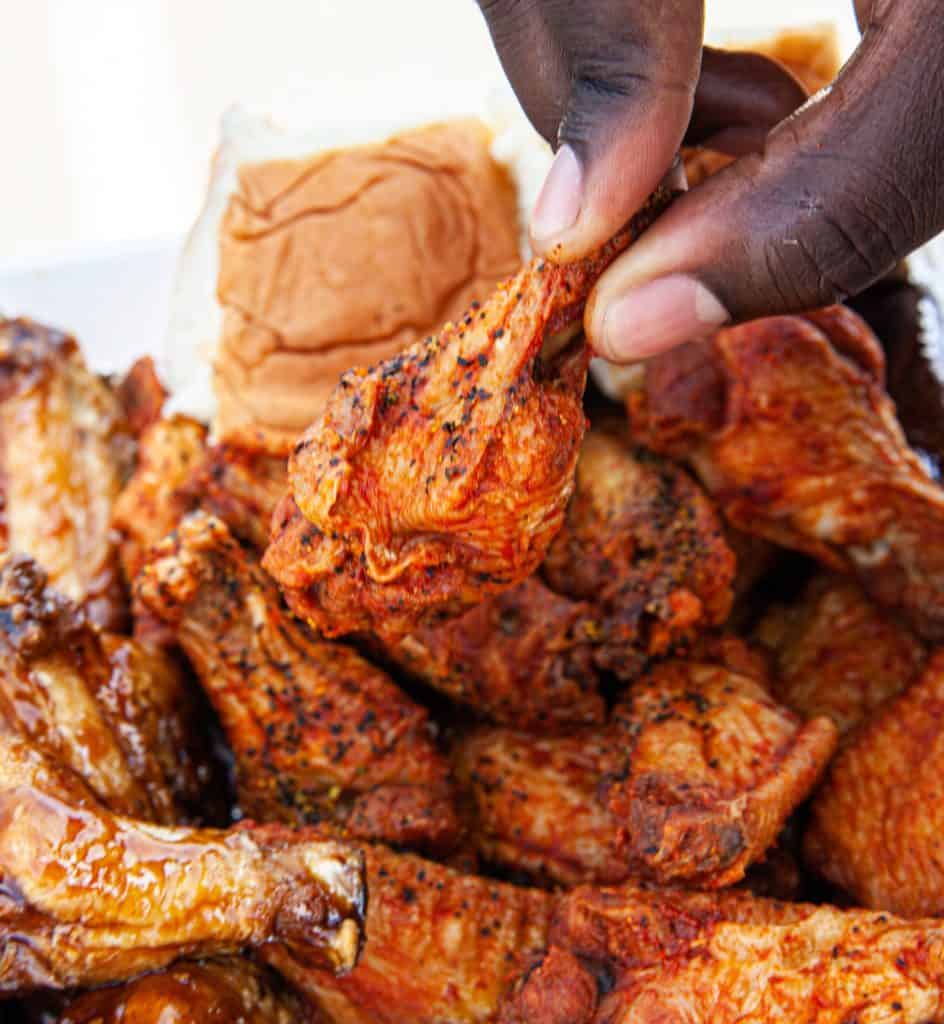 107 is a great open air pub for enjoying a drink over good conversations. They have plenty to snack on like their cheese board or their sashimi tuna nachos.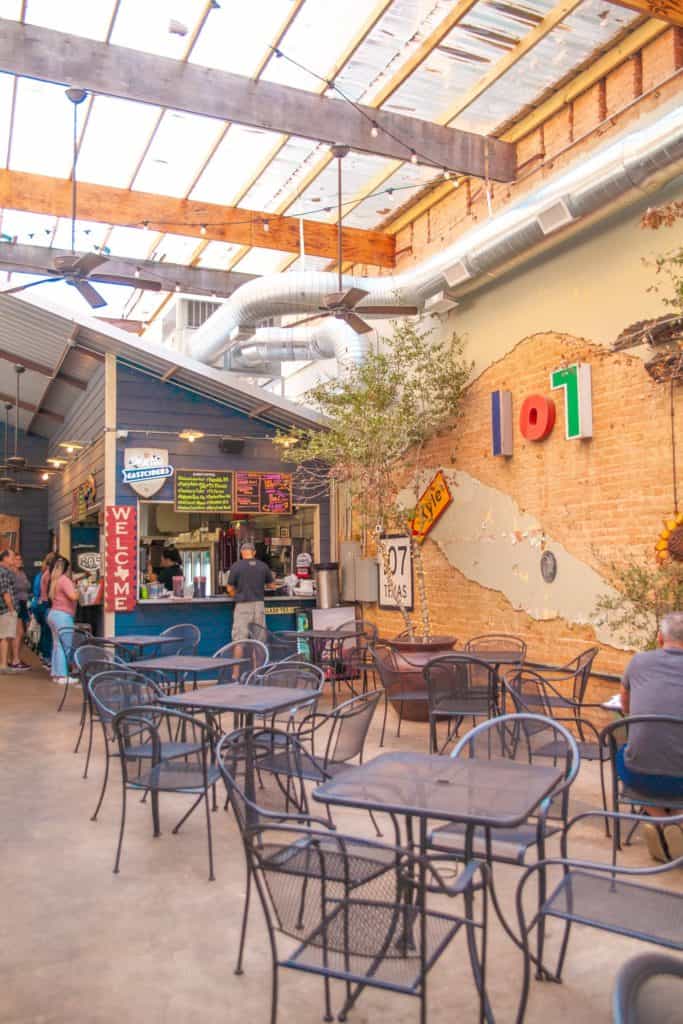 Enjoy Some Wine
Tresors de Paris is in the downtown shopping area and is a great spot in the evening to grab a bottle of wine and some cheese to pair with it. They can give you a great recommendation for the best wine to pair for the evening, and they also have a large selection of beer and seltzers. In the front of the shop they have art from local artists as well.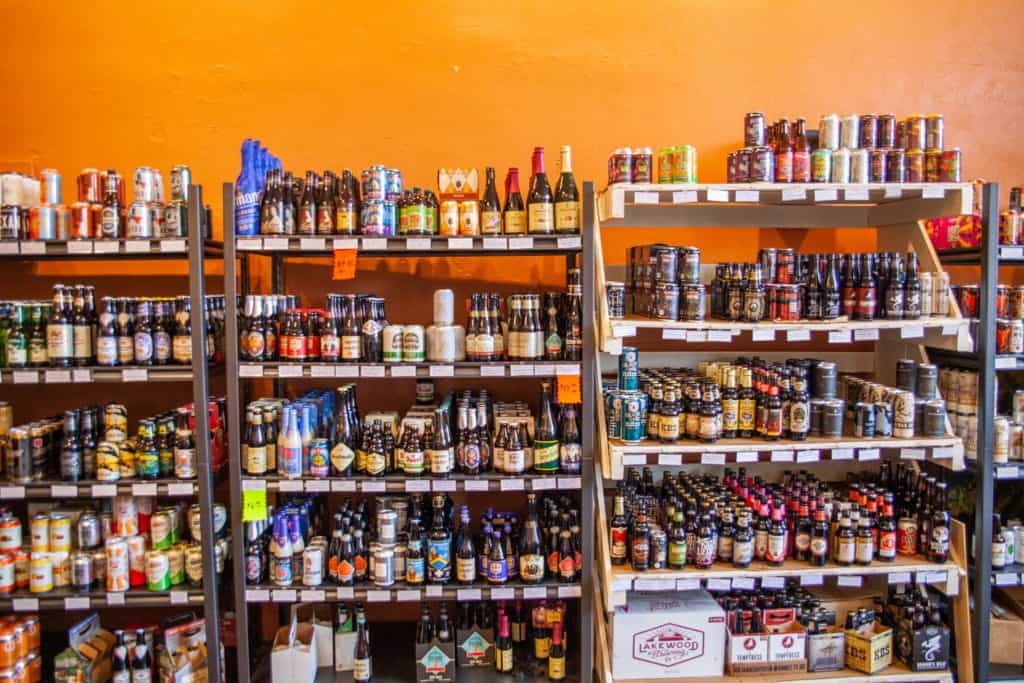 Laugh the Night Away
LMAO Comedy is a great local spot that brings in comedians, dueling pianos, and open mic nights. The place is BYOB so you can even bring something over from Tresors de Paris or Daqs for your evening.
Stay in a Cute Loft
The Loft at One Twenty-Three will give you all sorts of feelings of being in Paris with the Eiffel Tower in the brick and the decor all around the place. Enjoy a spacious kitchen, plenty of places to rest for the whole family, and a clawfoot tub. You can read all about our experience at the Loft at One Twenty-Three.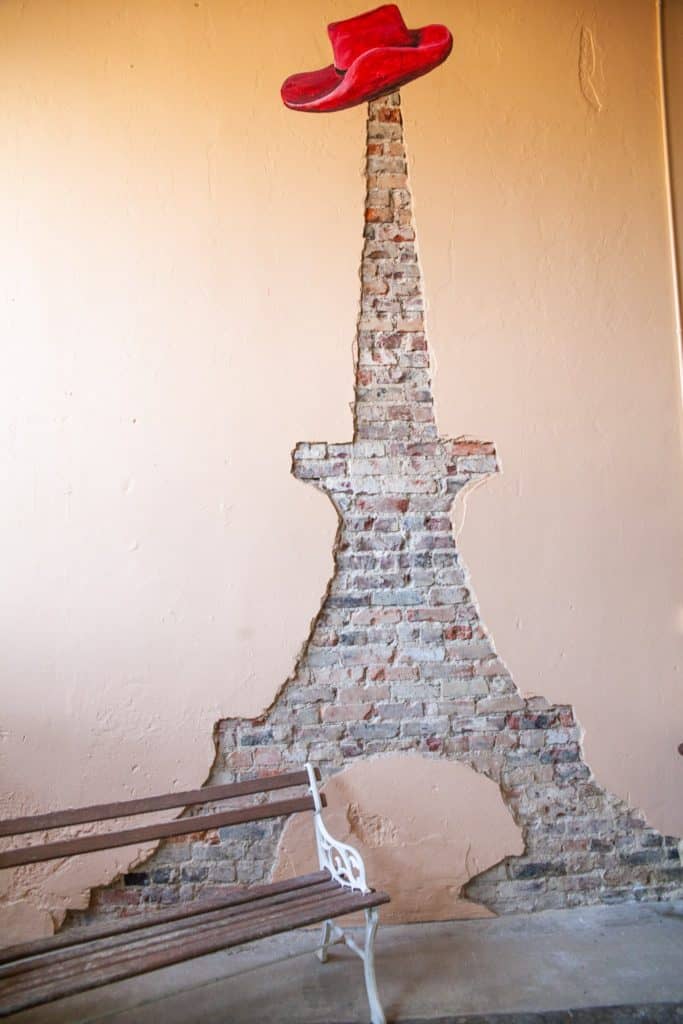 Snap a Pic at the Dr. Pepper Mural
Dr. Pepper sure does love Paris as can be seen by this iconic Texas mural. Grab a Dr. Pepper and snap a great picture.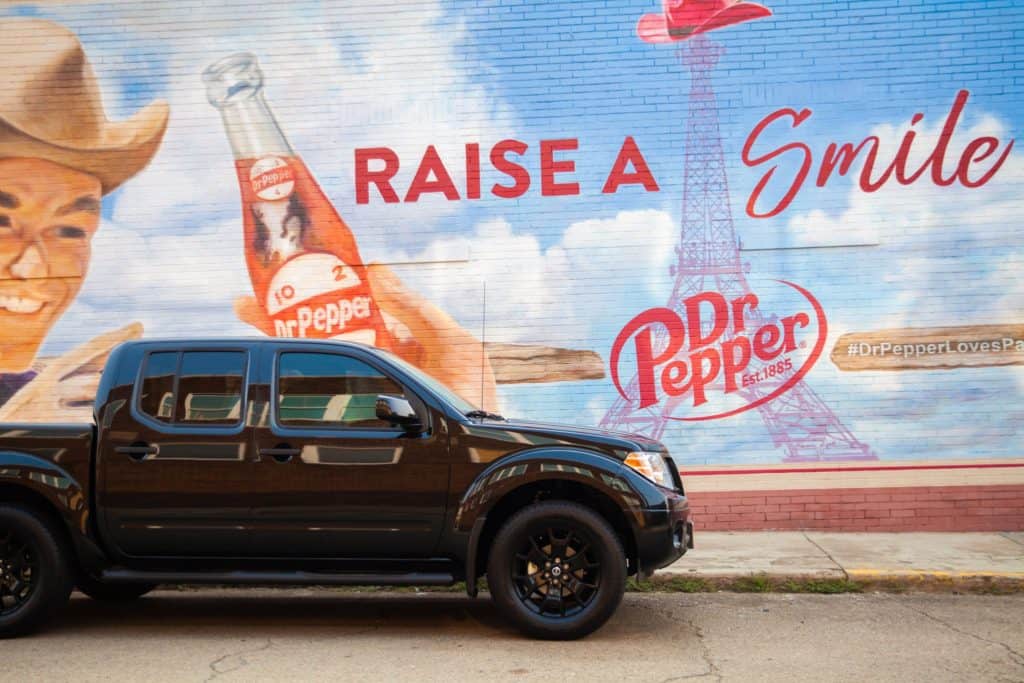 Dive into Great Food
We're in Paris, so we have to eat good! It just might come with more of a Texas style. Burgers are always a good idea, and at Jaxx, you can have different unique combinations like a German burger, inferno burger, and a wild island burger.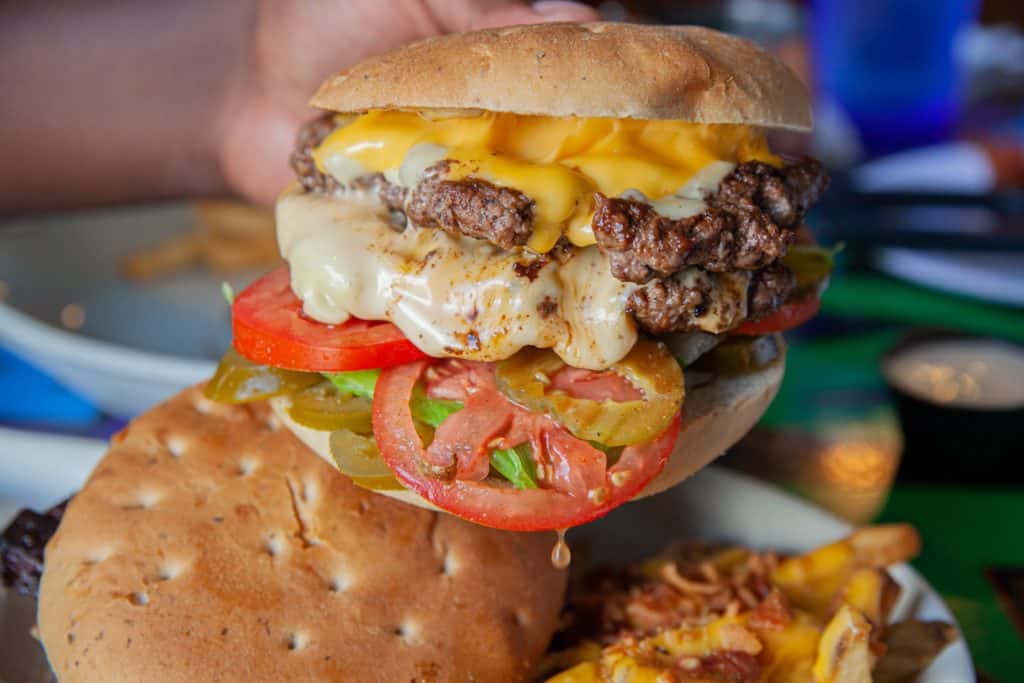 Everywhere we went, people would talk about Street Eats and their lobster rolls. Not to mention their street corn and even their handmade gelato.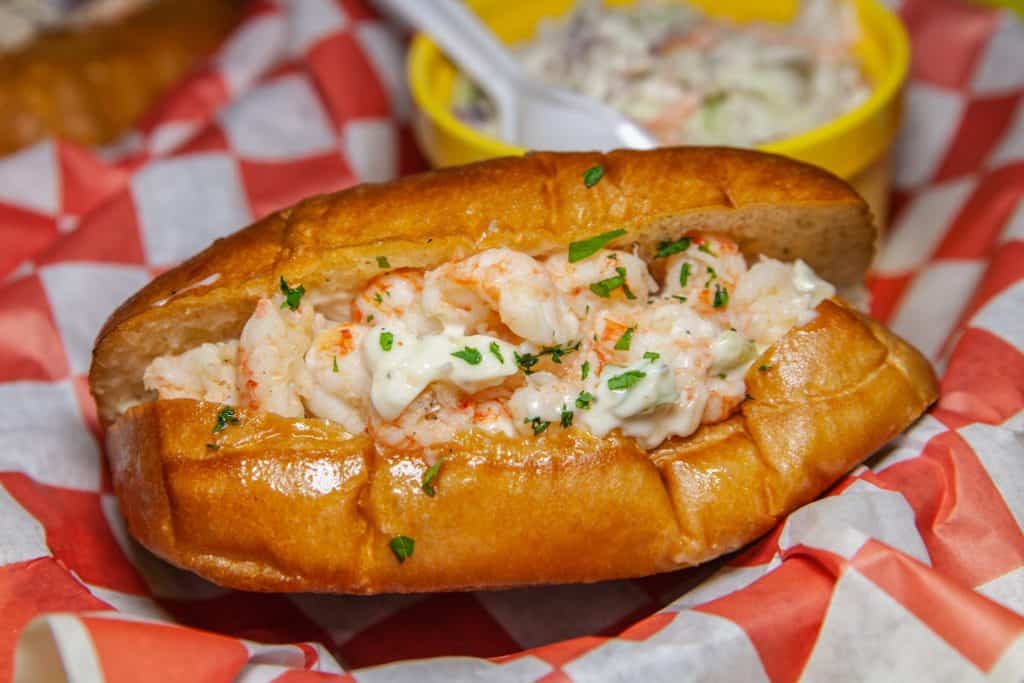 Crawford's Hole in the Wall brings southern comfort food, burgers, and of course some good fried pickles in a hole in the wall spot!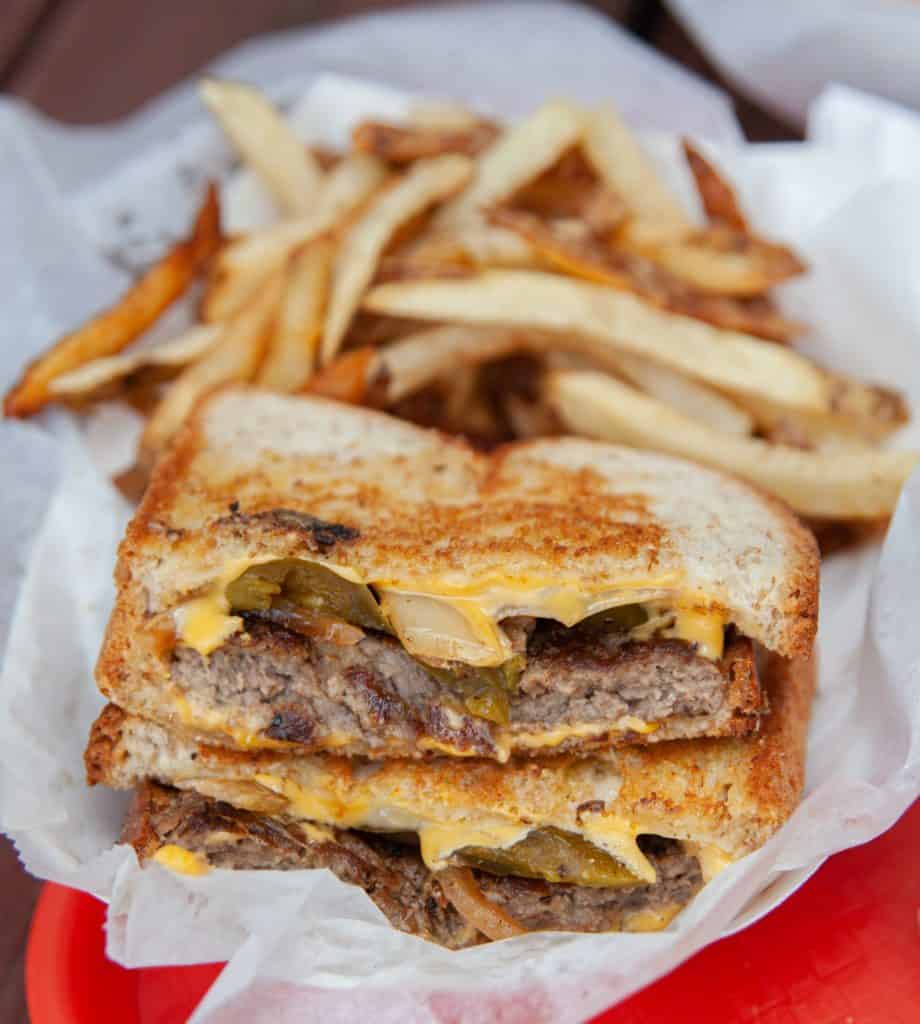 Impress all your friends that you went to Paris and got to see the Eiffel Tower! This quirky town is full of treasures!