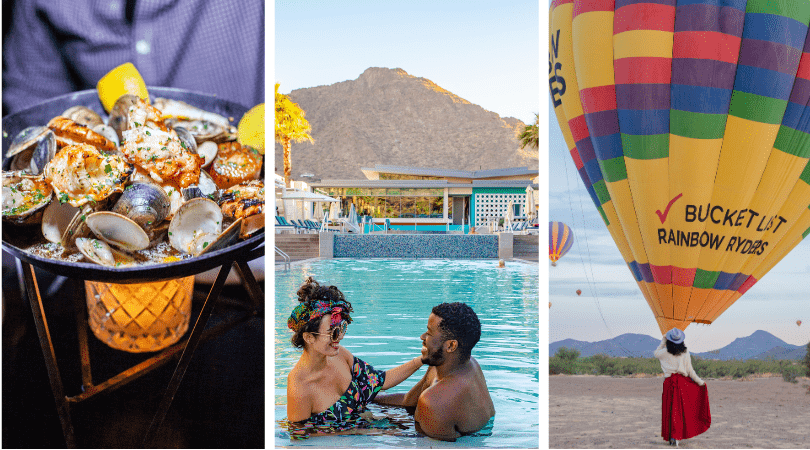 My husband and I love Scottsdale for when we're looking for a romantic couples getaway. There are so many options for getting to relax and enjoy quality time together. When it comes to a trip for Scottsdale you can get everything one trip. Couples have the outdoor exploration of the mountains mixed with the city life just minutes away. You can spend one moment horseback riding through the desert and the next enjoying a luxurious spa. Keep on reading for all the romantic things to do in Scottsdale for AZ.
Romantic Things To Do In Scottsdale AZ For Couples
Scottsdale is filled with romance! So many beautiful restaurants, charming activities, and many opportunities to get close.
1.Go on a hot air balloon ride – There's nothing like a romantic trip up in the sky with some of the romantic views of the Sonoran desert and mountains around with Rainbow Ryders.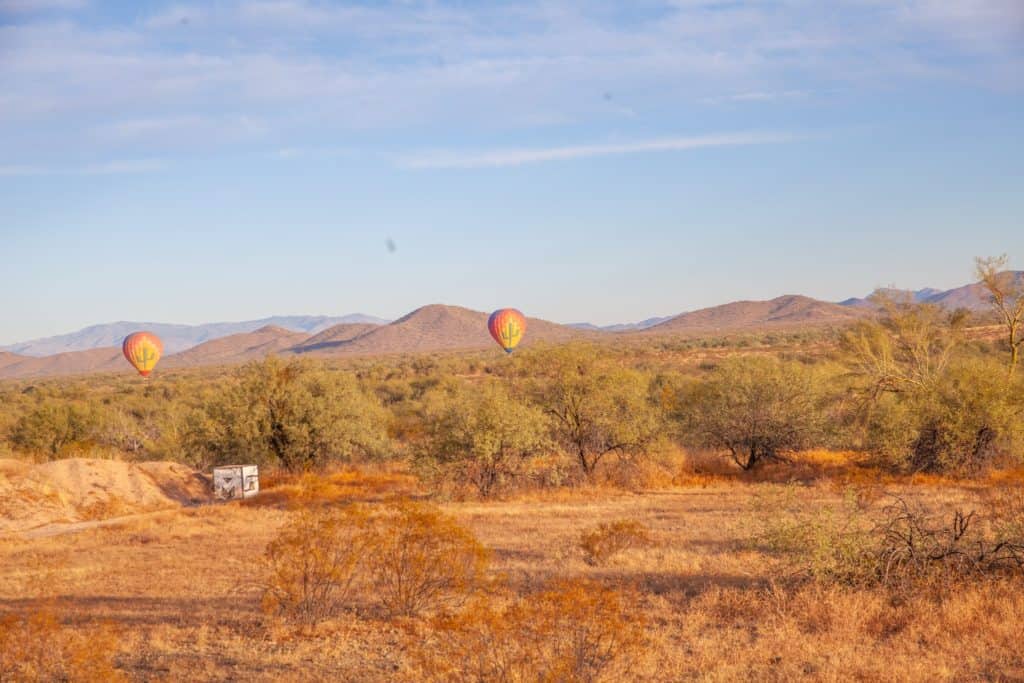 2. Have a multi course romantic dinner – With Two-Michelin–star Chef Danny Grant's restaurant Maple and Ash, couples can get quite the culinary experience. Try their IDGAF menu which is a surprise mixture of the chefs top picks!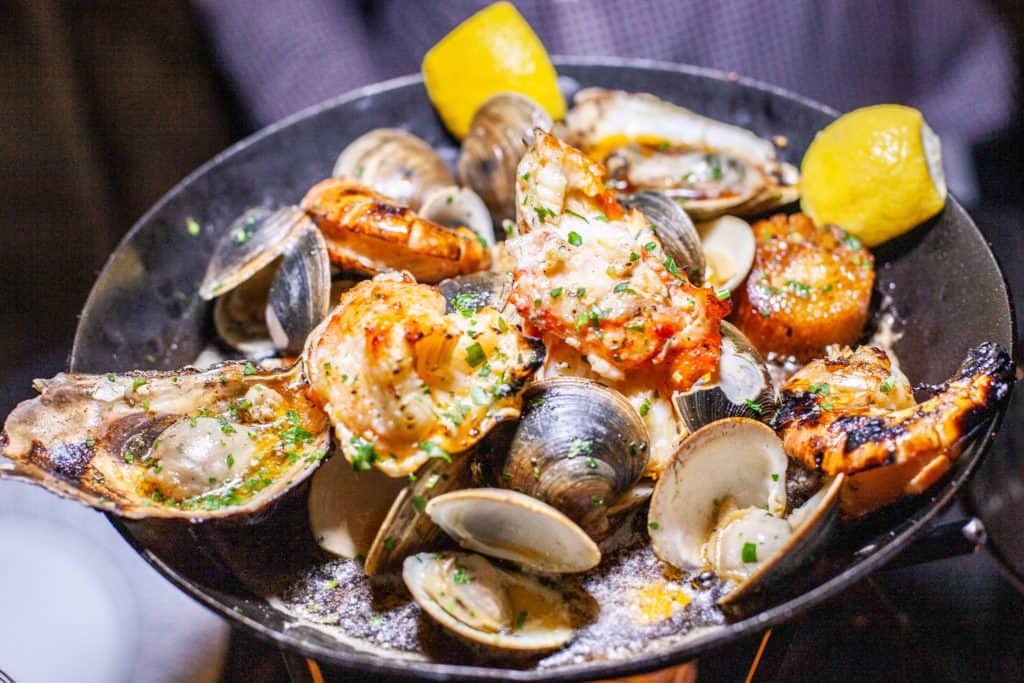 3. Go for a wine tasting – Scottsdale has several amazing wineries that show off the impressive and diverse wine scene in Arizona. From your normal wine scenes serving up incredible bold wines at Carlson Creek to Merkin that changes the wine scene with Maynard Keenan, a performer for the band Tool, couples can spend time trying out the different wine around Scottsdale.
4. Make your wine – If you want to go beyond just trying wine but actually create the wine that perfectly matches your palette, head out to Su Vino for a romantic wine blending experience and create your perfect wine.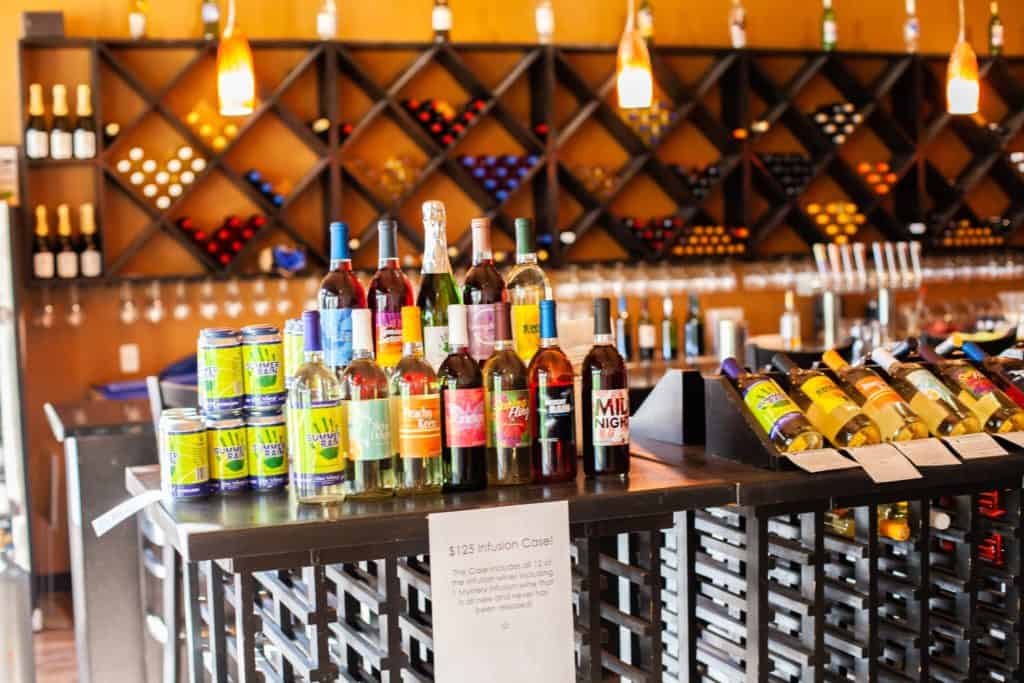 5. Have a spa day – Check into the Spa Avania at Hyatt Regency Scottsdale where couples can spend a full day of relaxation in Scottsdale. You can enjoy a romantic couples massage, relax in the salt lounge, or enjoy one of their other diverse amenities. After the spa treatments couples can spend the rest of the time enjoying the fire or adults only pool, hot tub, sauna, and all the other amenities that are available in site.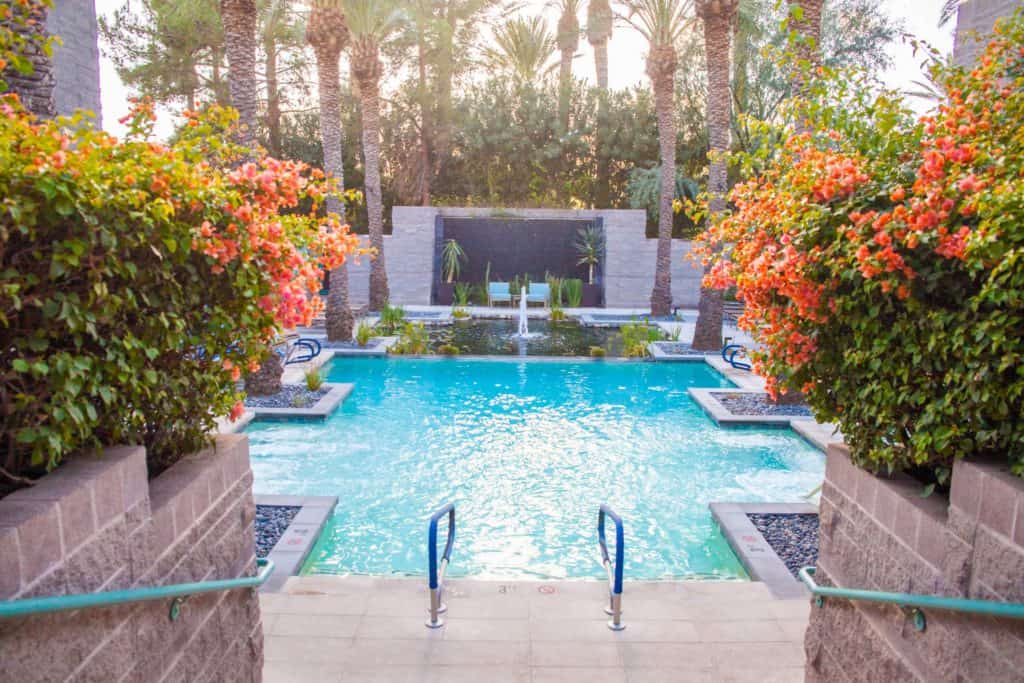 6. Stay in a romantic hotel – Scottsdale is full of luxurious resorts that couples can enjoy. The Mountain Shadows Scottsdale Resorts is perfect for couples who want to spend quality time together. From the pool and hot tub you get scenic views of the mountains on both sides and the modern designs is a beautiful touch.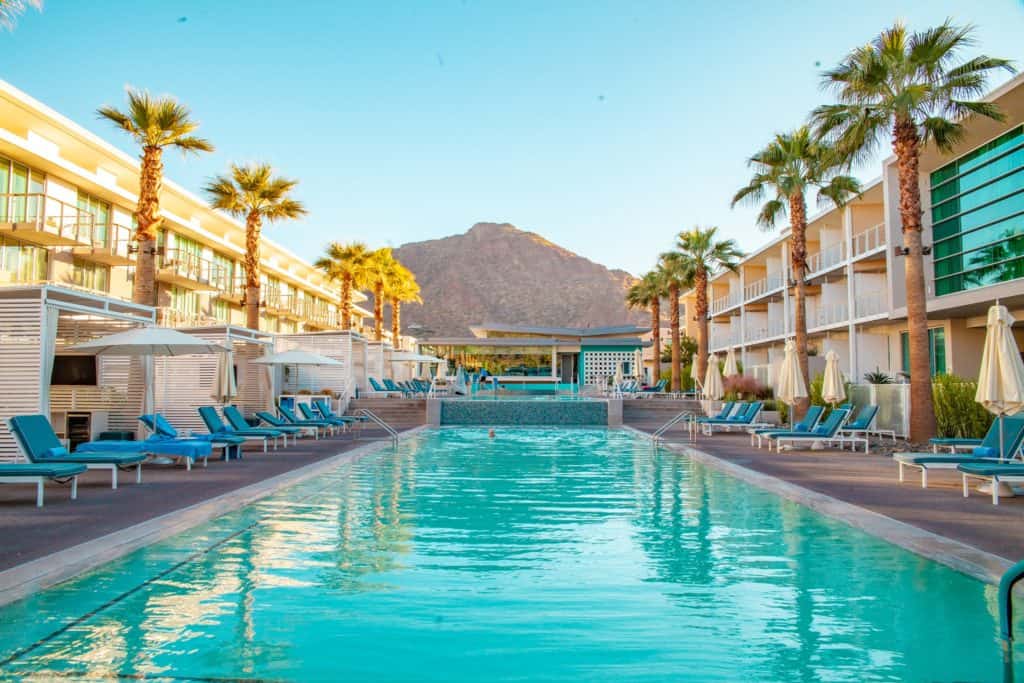 7. Enjoy fresh made pasta – The Italian food at Marcellino's is like no other, which shouldn't be a surprise since Chef Marcellino is originally from Italy. The restaurant is beautifully decorated and they even have regular live music for a romantic evening.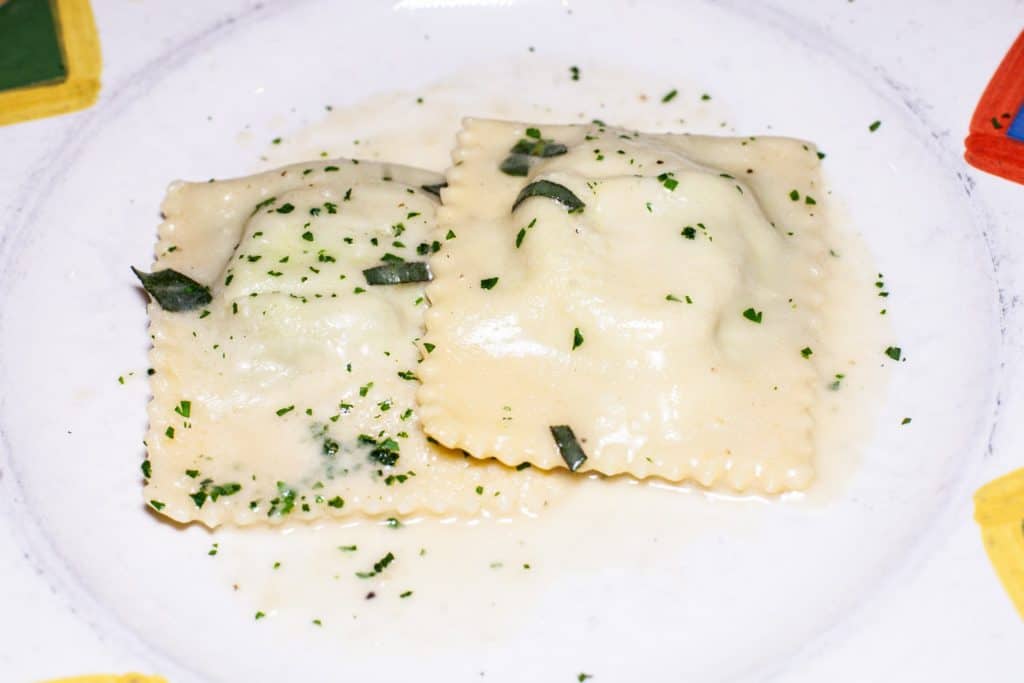 8. Ride in a gondola – Get even more of Italy at the Hyatt Regency Scottsdale where they'll take you for a romantic ride through the water.
9. Have a one of a kind dining experience – Cloth and Flame provides intimate dining experiences where they can set up a private dinner in a beautiful location with some of the top chefs in Scottsdale.
10. Visit the Aquarium – See sharks, colorful fish, otters, penguins, and more at the OdySea aquarium. You can make this romantic experience extra special with a diving experience or by meeting sloths.
11. Have afternoon tea – Nibble on tea cakes, scones, and other delectable treats all while enjoying some tea or wine at the Phoenecian.
12. See a magic show – Be wowed be incredible feats of magic and wonder with a show at the Davis Circus of Illusions.
13. Eat all the chocolates – Chocolate is a fine art with different flavors and a proper way of tasting it. Chocolate Tour of Scottsdale will help you discover the best chocolate spots in Scottsdale!
14. Visit a speakeasy – There's just something so romantic about a little bit of mystery and the idea of something that was once illegal. I could tell you where the speakeasies are, but it's part of the fun of the mystery to find them yourself.
15. Have a romantic picnic – Mystery Picnic Date is a fun couples option because they'll take you around Scottsdale to collect the different ingredients and then you'll end in a romantic spot to enjoy your picnic.
Fun Things to do in Scottsdale for Couples
With so many fun things to do for couples in Scottsdale, the hardest part is just figuring out what to do! There are so many museums, unique spots, and fun gems to discover.
1. See the art – The Scottsdale Museum of Contemporary Art makes for a great couples date with all of their interactive exhibits and the unique art that you can discover.
2. Go for a photo tour – You can finally get all the couples pictures your heart desires! Joyrides AZ will take you to some of the best photo spots in Scottsdale and snap all the photos you could want! Additionally they have historic tours, wine tours, and other fun tours of Scottsdale that couples can take part in.
3. See the butterflies – Butterfly Wonderland takes you on a journey through the rainforest and a chance to see over 70 different species of butterflies that you can get up close to! If you're feeling extra adventurous, couples can even try different edible insect snacks!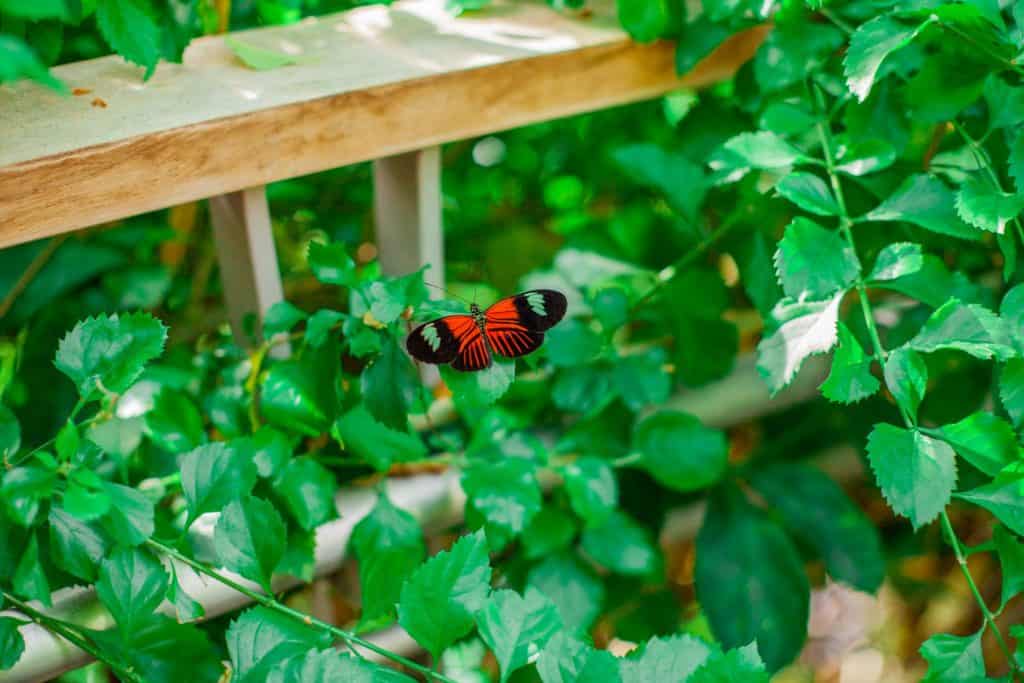 4. Explore the West – The Scottsdale Museum of the West will take couples through the art, history, and culture of the American West as well as a collection of art by Maynard Dixon.
5. Discover incredible art – Cosanti Origins is a unique art gallery and studio with unique architecture and an eclectic design that is a fun spot for couples to visit.
6. Wander through old town – See the different shops and galleries in Old Town Scottsdale that make you feel like you've transported back in time.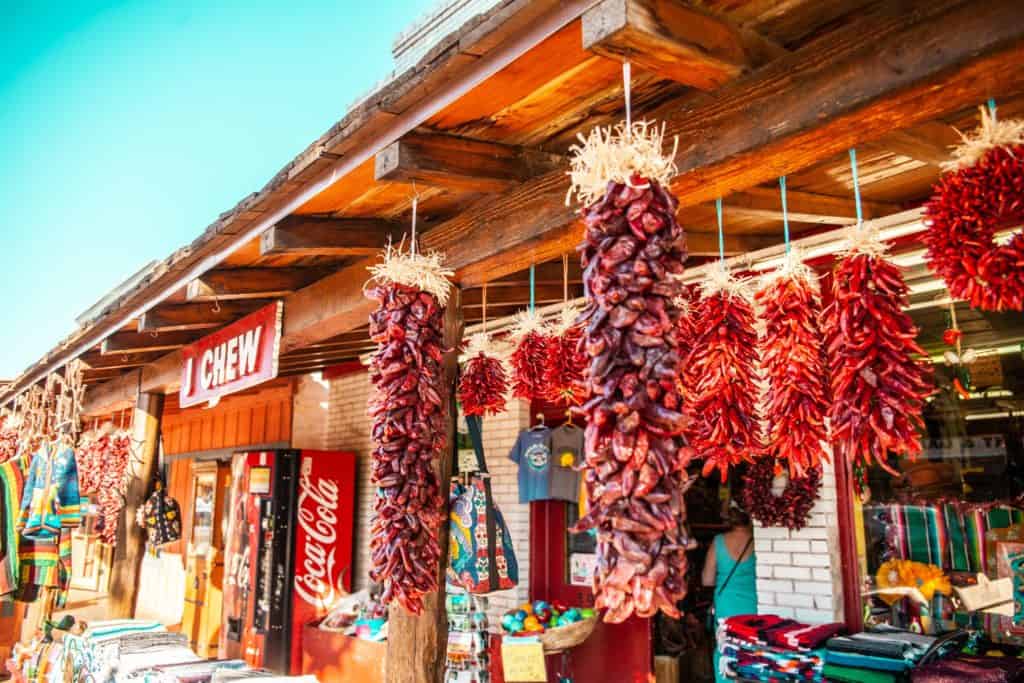 7. See the wildlife – Couples can take tours of the Southwest Wildlife Conservation Center where they'll learn about black beats, foxes, coyotes, and more. They even have a yoga option to do yoga around the animals!
8. Go on a Food Tour – Arizona Food Tours is great for couples who are also big foodies. With so many restaurants in Scottsdale it's hard to choose just one place. So don't! Go on a tour where you can try multiple restaurants in a few hours!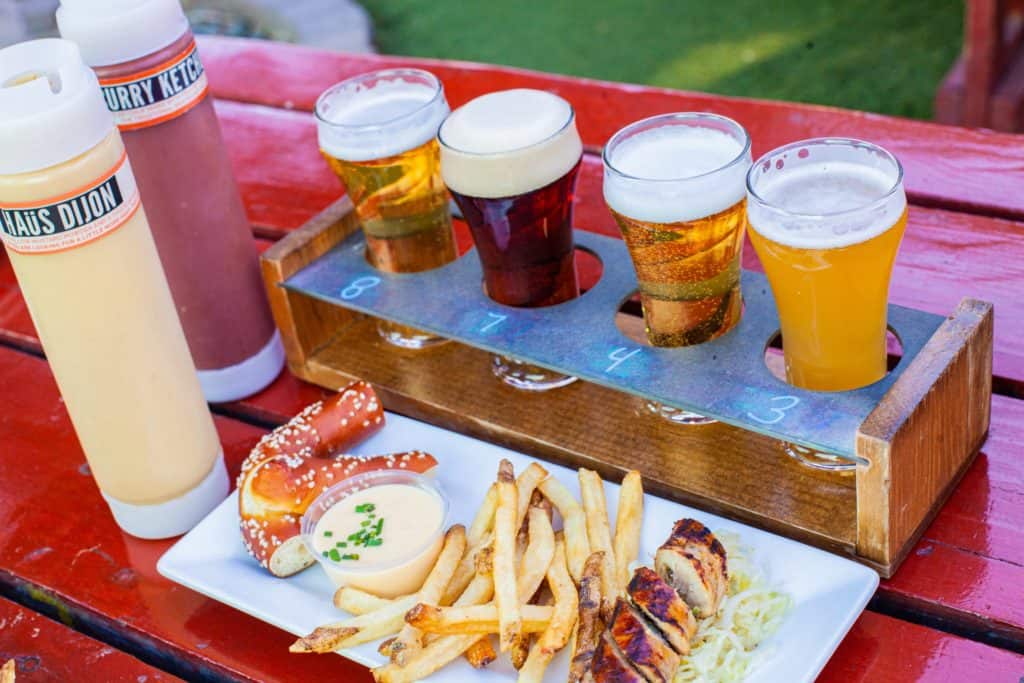 9. Go back in time – Eat with your hands and watch knights joust to win while sitting inside a castle turned stadium at Medieval Times.
10. Scavenge for Treasure – Puzzle Rides is a fun mixture of outdoor escape room/scavenger hunt around Scottsdale with different themes from a pirates treasure adventure, money heist, ghost riders, and more.
11. Become part of the art – Wonderspace is different than your typical art. Each piece tells a story and so often couples get to be a part of the art in different ways.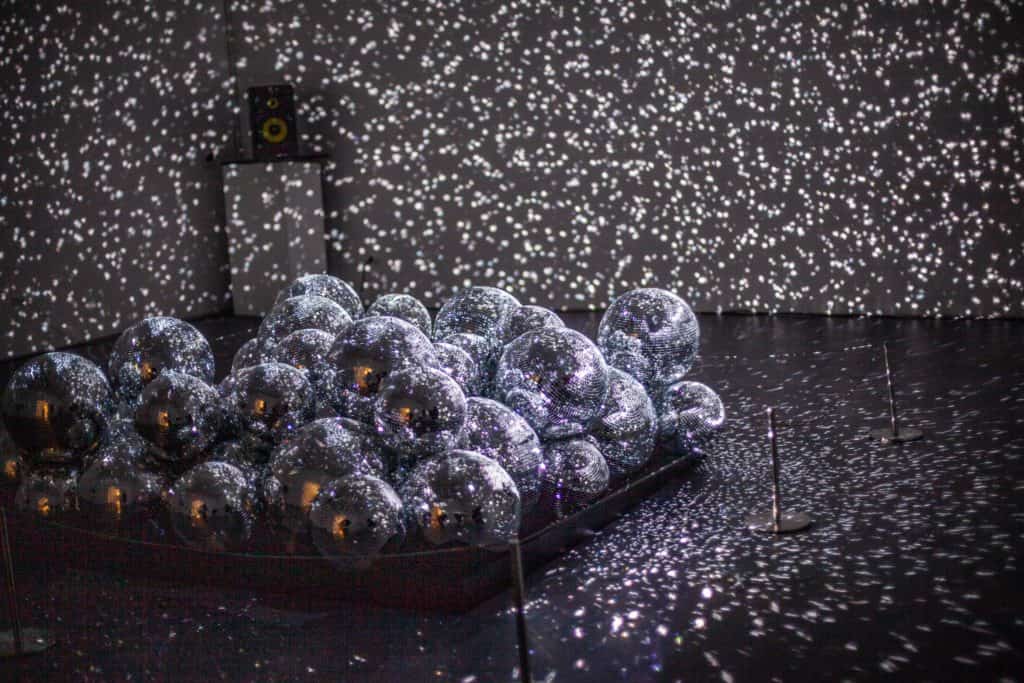 12. See the art – There is quite an art scene in Scottsdale and couples can enjoy wandering through the different art galleries including the Marshall Gallery of Fine Arts, Xanadu Gallery, and others.
13. Try local spirits – Taste the quality of gin and vodka straight from the distillers at Blue Clover Distillery and then learn and try different cocktail combinations with their spirits.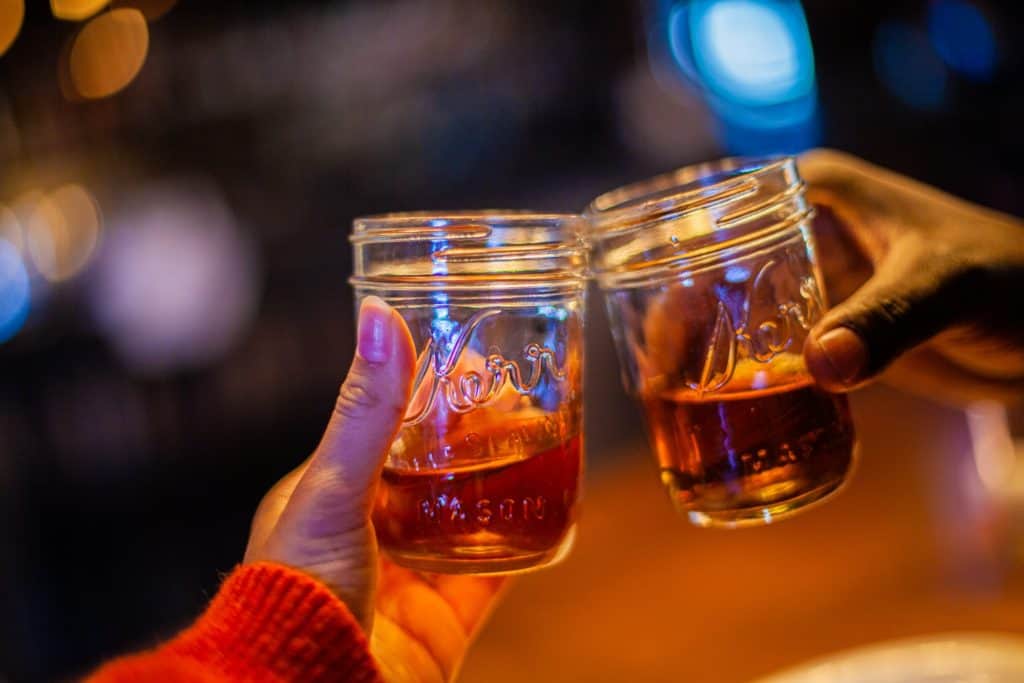 14. Make your own beer – For couples that are into beer rather than just trying different kinds, be a part of the brewing process! Osho Brewery will teach you the basics of brewing and let you create your own to enjoy.
15. Play some golf – With some of the best scenery, couples who like to golf will like the unique courses that Scottsdale has to offer.
16. Make a candle – Choose your favorite scents and blend them for a custom aroma and then pour a candle as a way to remember your trip!
17. Visit the breweries – Follow the Scottsdale Ale Trail to experience the beer scene in Scottsdale.
18. Indulge that sweet tooth – This all pink diner in Scottsdale is such a fun spot for couples in Scottsdale to sit in a booth with a sundae and enjoy the environment.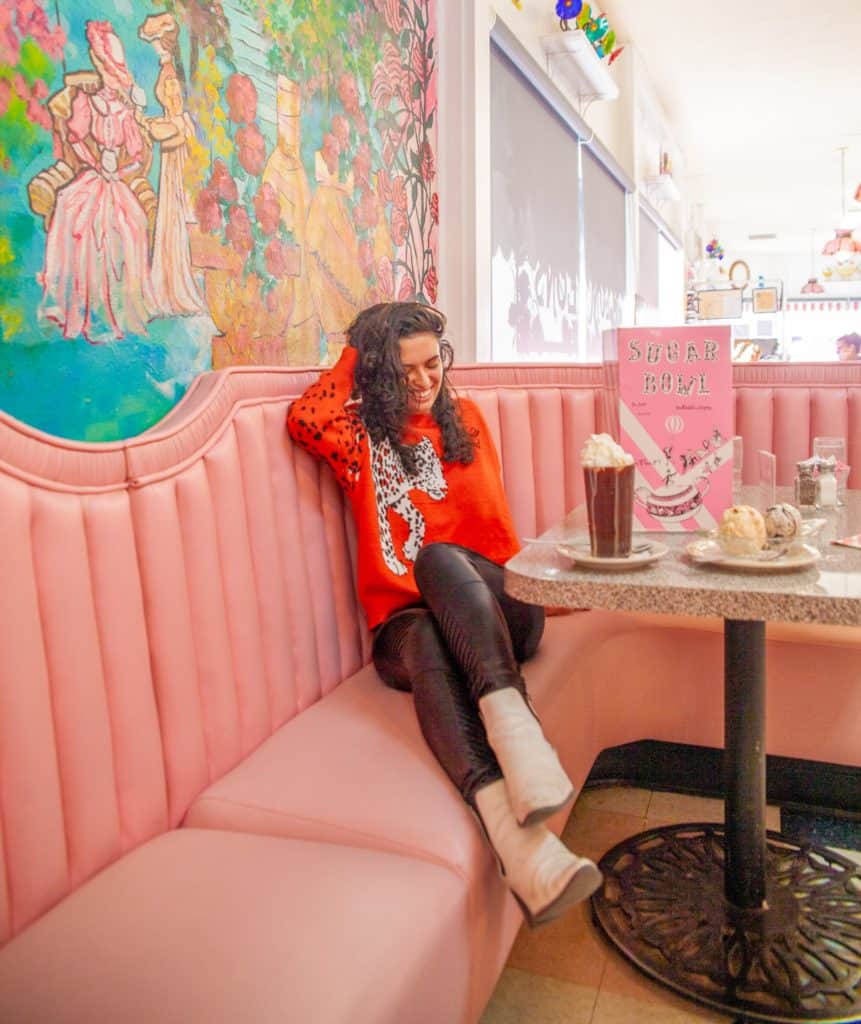 19. Shop local finds – In addition to produce, the Old Town Scottsdale Farmers Market has all sorts of local goodies to find and taste.
Adventurous Things to do in Scottsdale for Couples
Just as much as their is so many opportunities to relax in Scottsdale, there are also so many options for couples to get out for adventure and fun in the great ourdoors!
1. Go on a Jeep tour – See the Sonoran desert by Jeep with Arizona Off Road Jeep Adventures where couples will stop at different points along the way and to point out and explain different parts.
2. Ride horses – With so much to see in Scottsdale, there's no way to see it all at once, but you can cover more ground and get a pretty cool experience at MacDonald's Ranch.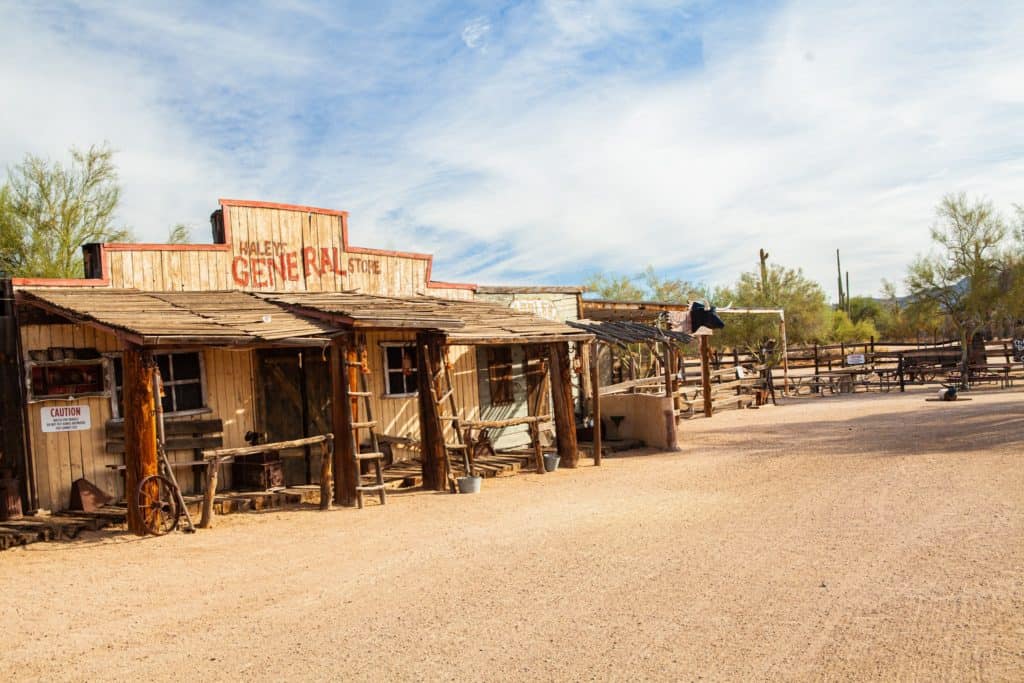 3. Hike to the best views – Camelback Mountain is worth the hike where you can get some of the best views all around Scottsdale.
4. Visit Toms Thumb Trailhead in the McDowell Sonoran Preserve – There's no shortage of hikes in Scottsdale along Toms Thumb trailhead. Couples can hike the numerous trails to experience something new each time.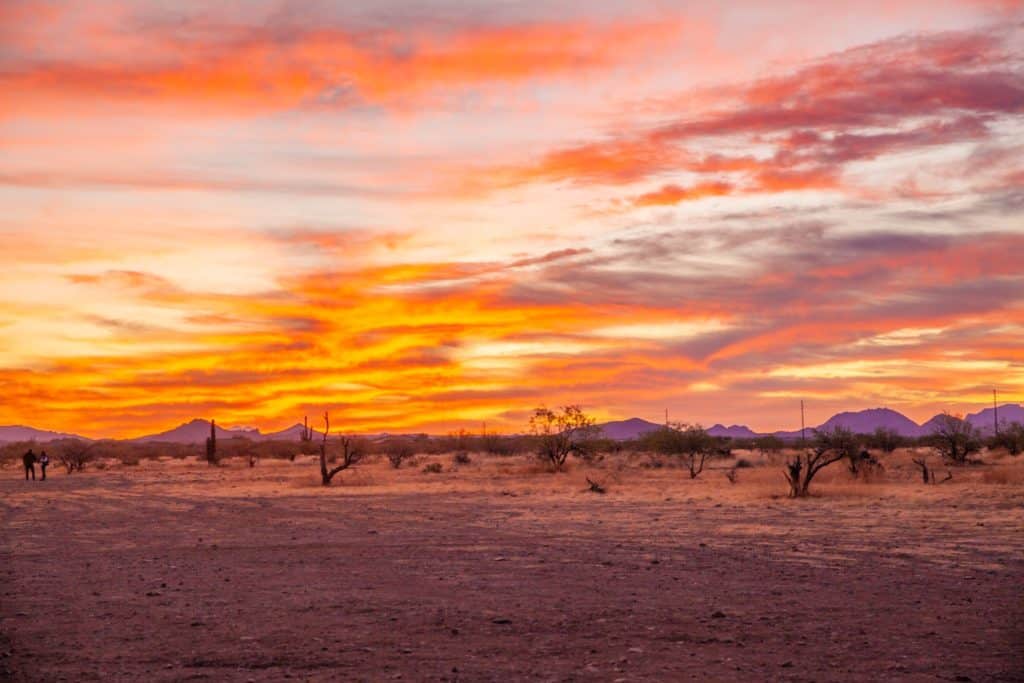 5. Try white water rafting – Salt River Rafting will take you through the beautiful Arizona landscape and test your paddling skills while taking in the beauty all around. They even have multi day trips available.
6. Climb some rocks – Couples can have a little friendly competition at AZ On The Rocks.
7. Go skydiving – IFly lets couples experience skydiving without the actual jumping out of an airplane part and less of the scare!
8. Catch each other – Learn to fly and test your trust at Trapezius with trapeze lessons for all levels and for first timers.
40+ More Things to do in Scottsdale Arizona with Viator!
We love how easy it is to book tours with Viator so we are sharing some of the coolest Viator tours that make amazing date nights!
Romantic Things to do in Scottsdale AZ for Couples
It might take a few trips to Scottsdale to get everything done, but it's clear that couples will have an amazing time in Scottsdale with all the different things to do in the area.