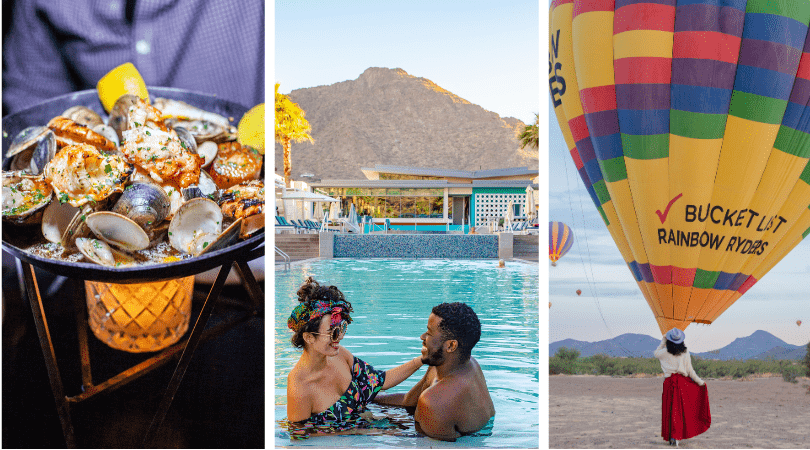 My husband and I love Scottsdale for when we're looking for a romantic couples getaway. There are so many options for getting to relax and enjoy quality time together. When it comes to a trip for Scottsdale you can get everything one trip. Couples have the outdoor exploration of the mountains mixed with the city life just minutes away. You can spend one moment horseback riding through the desert and the next enjoying a luxurious spa. Keep on reading for all the romantic things to do in Scottsdale for AZ.
Romantic Things To Do In Scottsdale AZ For Couples
Scottsdale is filled with romance! So many beautiful restaurants, charming activities, and many opportunities to get close.
1.Go on a hot air balloon ride – There's nothing like a romantic trip up in the sky with some of the romantic views of the Sonoran desert and mountains around with Rainbow Ryders.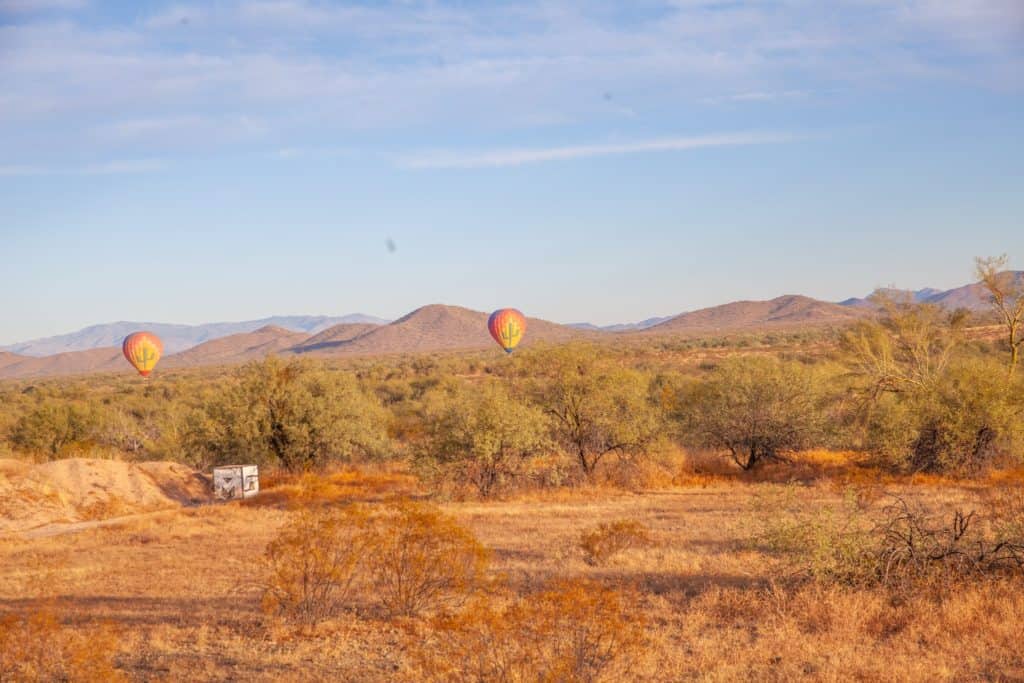 2. Have a multi course romantic dinner – With Two-Michelin–star Chef Danny Grant's restaurant Maple and Ash, couples can get quite the culinary experience. Try their IDGAF menu which is a surprise mixture of the chefs top picks!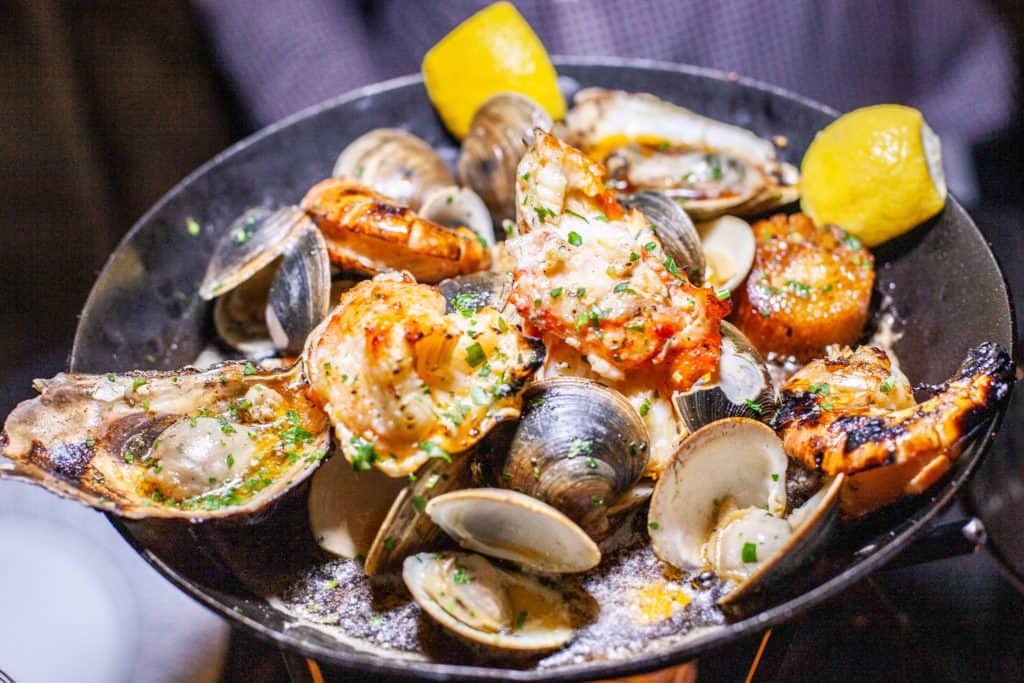 3. Go for a wine tasting – Scottsdale has several amazing wineries that show off the impressive and diverse wine scene in Arizona. From your normal wine scenes serving up incredible bold wines at Carlson Creek to Merkin that changes the wine scene with Maynard Keenan, a performer for the band Tool, couples can spend time trying out the different wine around Scottsdale.
4. Make your wine – If you want to go beyond just trying wine but actually create the wine that perfectly matches your palette, head out to Su Vino for a romantic wine blending experience and create your perfect wine.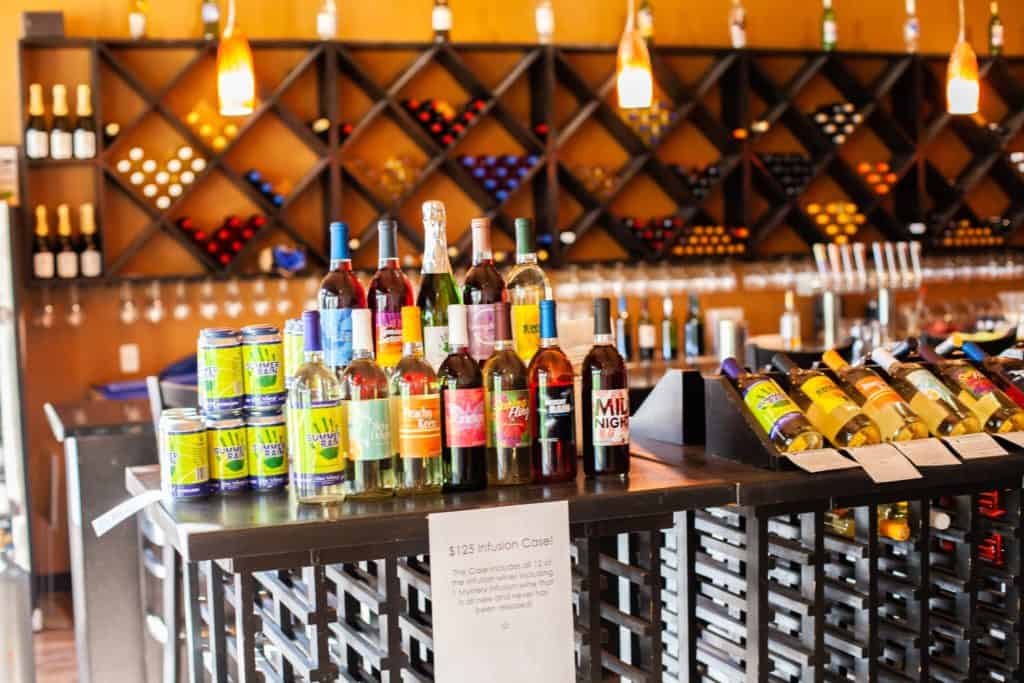 5. Have a spa day – Check into the Spa Avania at Hyatt Regency Scottsdale where couples can spend a full day of relaxation in Scottsdale. You can enjoy a romantic couples massage, relax in the salt lounge, or enjoy one of their other diverse amenities. After the spa treatments couples can spend the rest of the time enjoying the fire or adults only pool, hot tub, sauna, and all the other amenities that are available in site.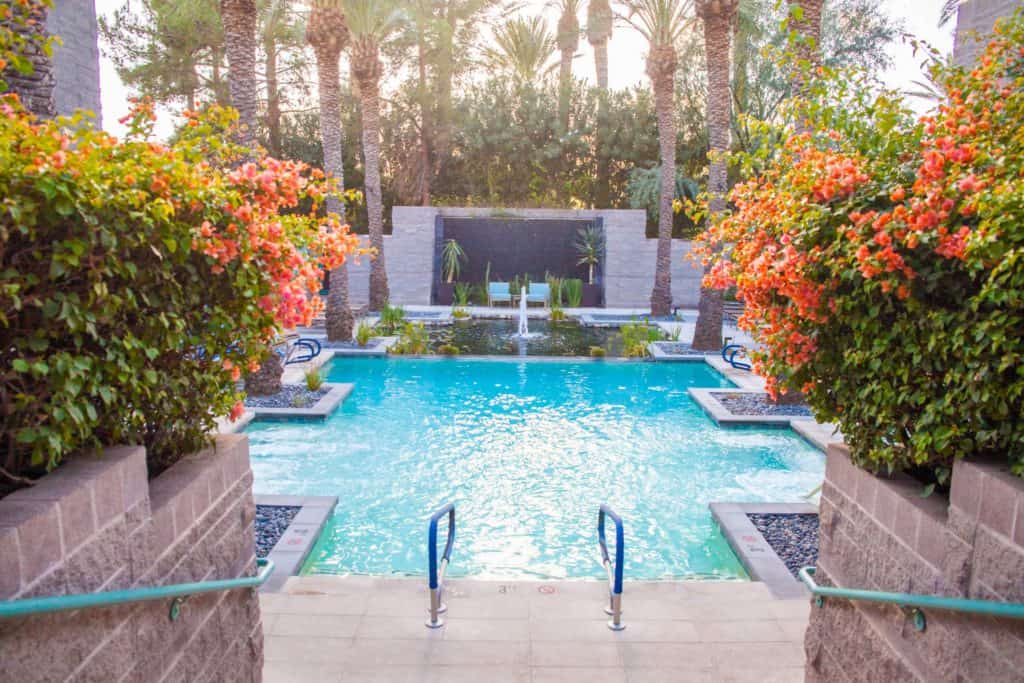 6. Stay in a romantic hotel – Scottsdale is full of luxurious resorts that couples can enjoy. The Mountain Shadows Scottsdale Resorts is perfect for couples who want to spend quality time together. From the pool and hot tub you get scenic views of the mountains on both sides and the modern designs is a beautiful touch.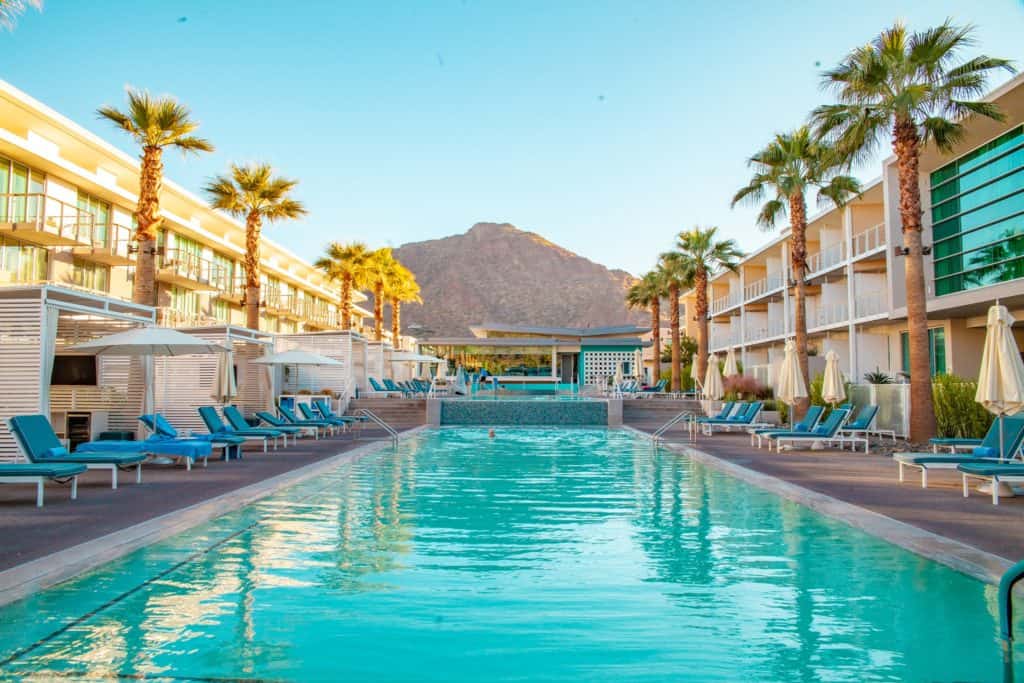 7. Enjoy fresh made pasta – The Italian food at Marcellino's is like no other, which shouldn't be a surprise since Chef Marcellino is originally from Italy. The restaurant is beautifully decorated and they even have regular live music for a romantic evening.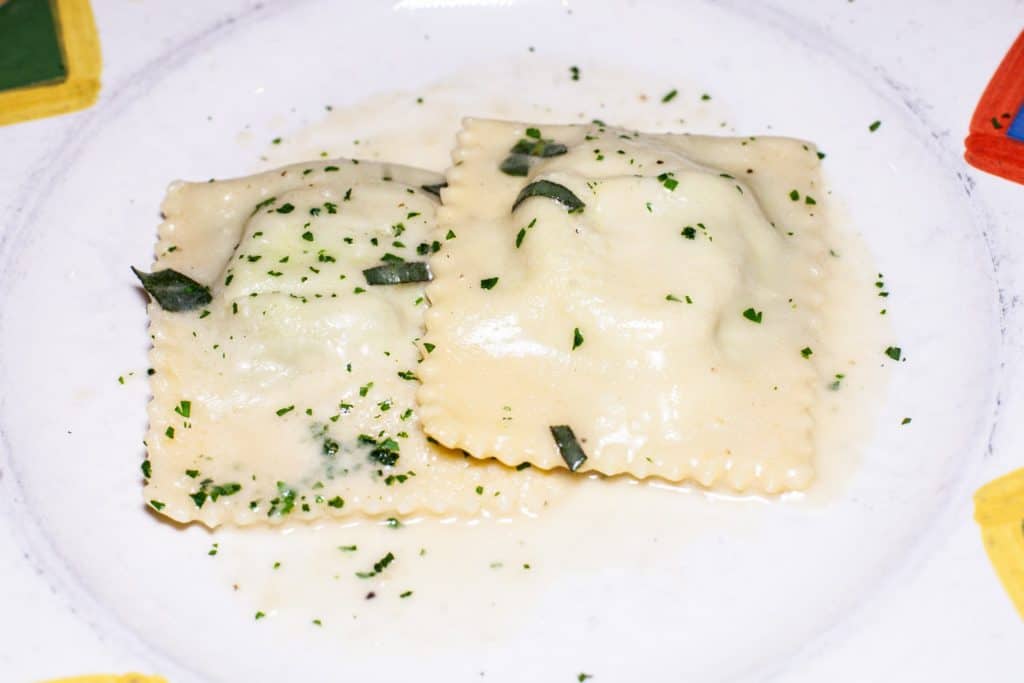 8. Ride in a gondola – Get even more of Italy at the Hyatt Regency Scottsdale where they'll take you for a romantic ride through the water.
9. Have a one of a kind dining experience – Cloth and Flame provides intimate dining experiences where they can set up a private dinner in a beautiful location with some of the top chefs in Scottsdale.
10. Visit the Aquarium – See sharks, colorful fish, otters, penguins, and more at the OdySea aquarium. You can make this romantic experience extra special with a diving experience or by meeting sloths.
11. Have afternoon tea – Nibble on tea cakes, scones, and other delectable treats all while enjoying some tea or wine at the Phoenecian.
12. See a magic show – Be wowed be incredible feats of magic and wonder with a show at the Davis Circus of Illusions.
13. Eat all the chocolates – Chocolate is a fine art with different flavors and a proper way of tasting it. Chocolate Tour of Scottsdale will help you discover the best chocolate spots in Scottsdale!
14. Visit a speakeasy – There's just something so romantic about a little bit of mystery and the idea of something that was once illegal. I could tell you where the speakeasies are, but it's part of the fun of the mystery to find them yourself.
15. Have a romantic picnic – Mystery Picnic Date is a fun couples option because they'll take you around Scottsdale to collect the different ingredients and then you'll end in a romantic spot to enjoy your picnic.
Fun Things to do in Scottsdale for Couples
With so many fun things to do for couples in Scottsdale, the hardest part is just figuring out what to do! There are so many museums, unique spots, and fun gems to discover.
1. See the art – The Scottsdale Museum of Contemporary Art makes for a great couples date with all of their interactive exhibits and the unique art that you can discover.
2. Go for a photo tour – You can finally get all the couples pictures your heart desires! Joyrides AZ will take you to some of the best photo spots in Scottsdale and snap all the photos you could want! Additionally they have historic tours, wine tours, and other fun tours of Scottsdale that couples can take part in.
3. See the butterflies – Butterfly Wonderland takes you on a journey through the rainforest and a chance to see over 70 different species of butterflies that you can get up close to! If you're feeling extra adventurous, couples can even try different edible insect snacks!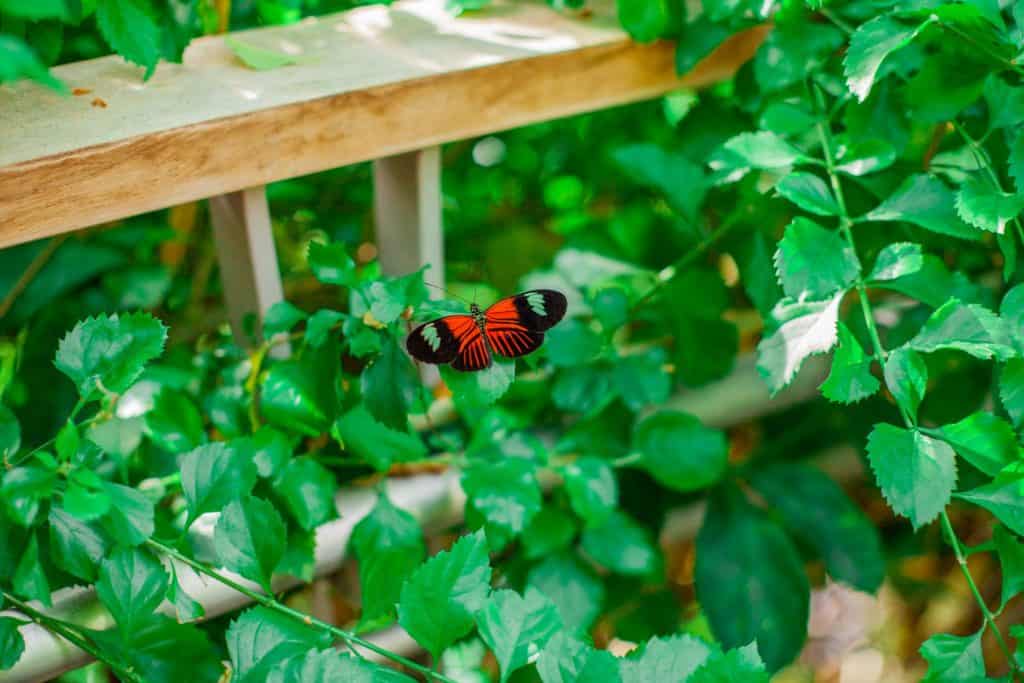 4. Explore the West – The Scottsdale Museum of the West will take couples through the art, history, and culture of the American West as well as a collection of art by Maynard Dixon.
5. Discover incredible art – Cosanti Origins is a unique art gallery and studio with unique architecture and an eclectic design that is a fun spot for couples to visit.
6. Wander through old town – See the different shops and galleries in Old Town Scottsdale that make you feel like you've transported back in time.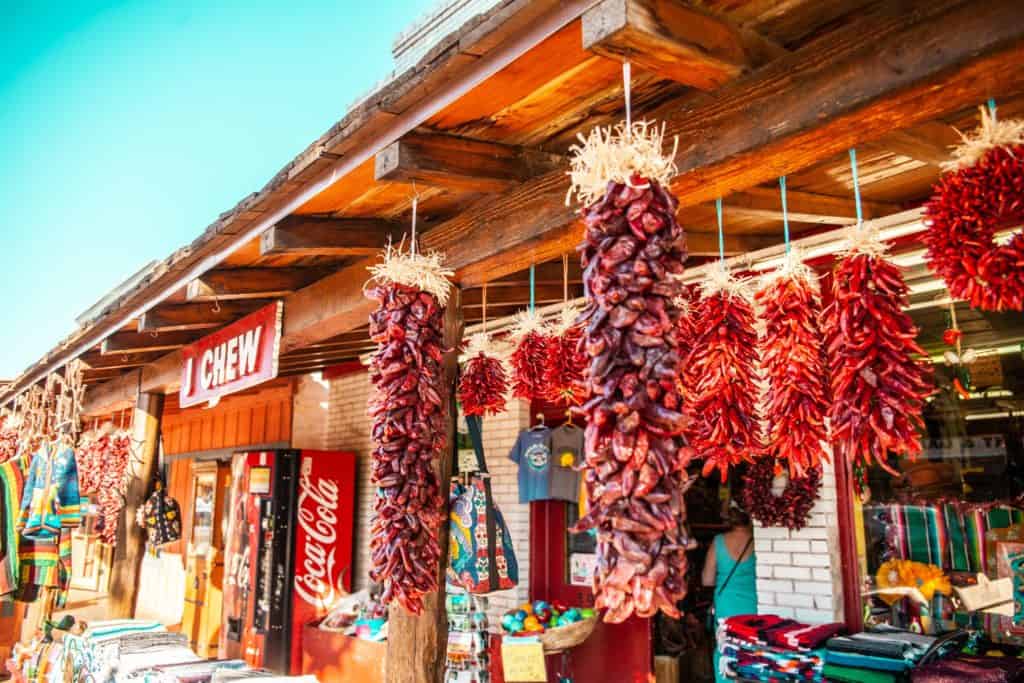 7. See the wildlife – Couples can take tours of the Southwest Wildlife Conservation Center where they'll learn about black beats, foxes, coyotes, and more. They even have a yoga option to do yoga around the animals!
8. Go on a Food Tour – Arizona Food Tours is great for couples who are also big foodies. With so many restaurants in Scottsdale it's hard to choose just one place. So don't! Go on a tour where you can try multiple restaurants in a few hours!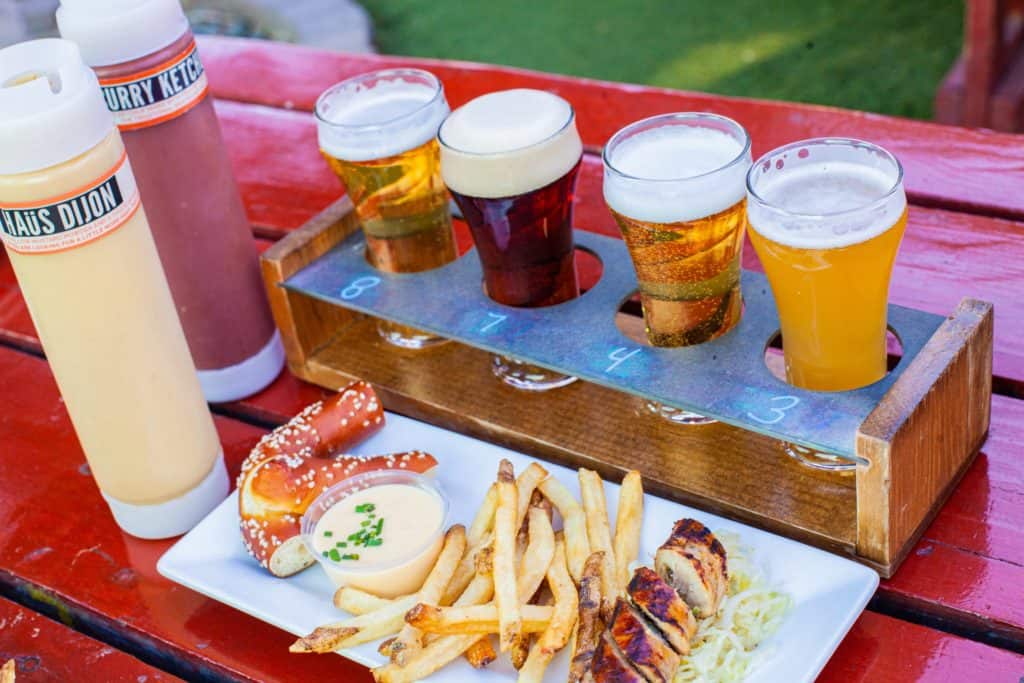 9. Go back in time – Eat with your hands and watch knights joust to win while sitting inside a castle turned stadium at Medieval Times.
10. Scavenge for Treasure – Puzzle Rides is a fun mixture of outdoor escape room/scavenger hunt around Scottsdale with different themes from a pirates treasure adventure, money heist, ghost riders, and more.
11. Become part of the art – Wonderspace is different than your typical art. Each piece tells a story and so often couples get to be a part of the art in different ways.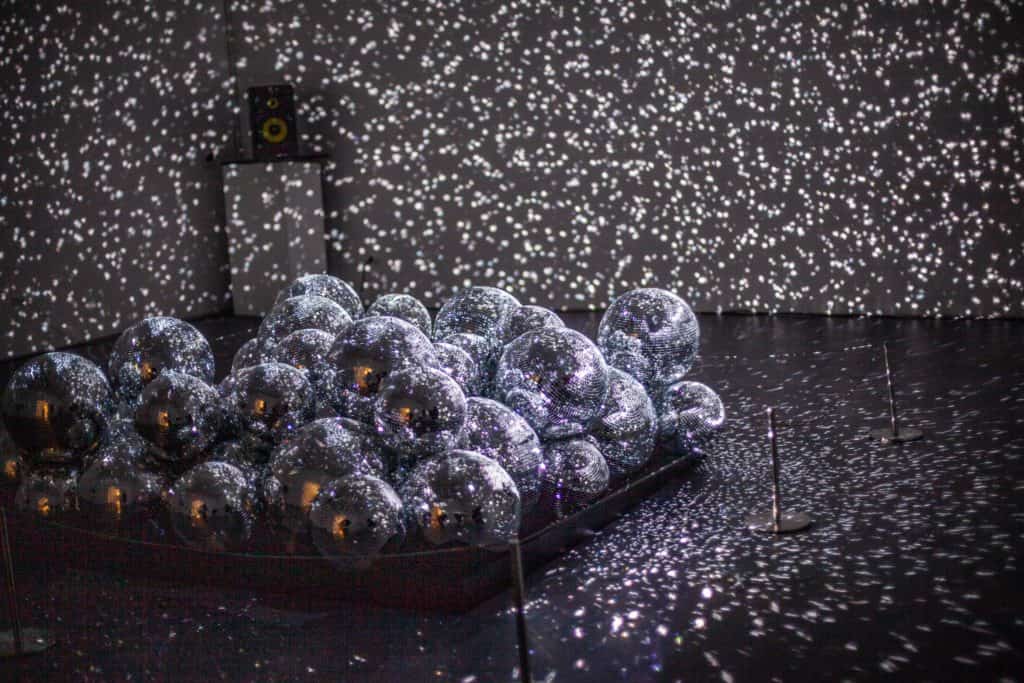 12. See the art – There is quite an art scene in Scottsdale and couples can enjoy wandering through the different art galleries including the Marshall Gallery of Fine Arts, Xanadu Gallery, and others.
13. Try local spirits – Taste the quality of gin and vodka straight from the distillers at Blue Clover Distillery and then learn and try different cocktail combinations with their spirits.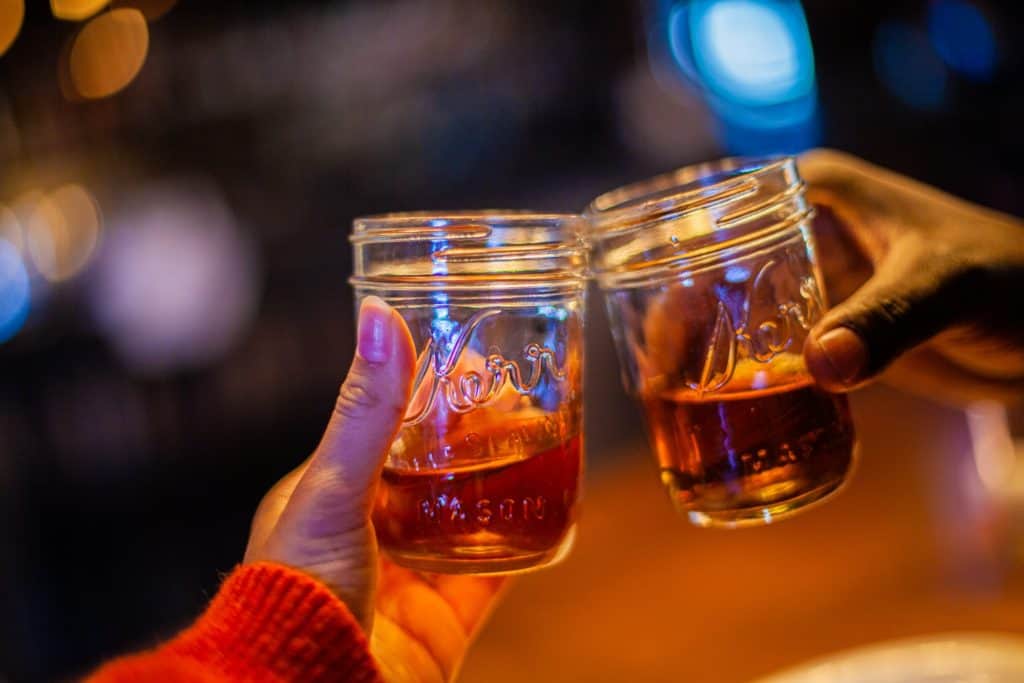 14. Make your own beer – For couples that are into beer rather than just trying different kinds, be a part of the brewing process! Osho Brewery will teach you the basics of brewing and let you create your own to enjoy.
15. Play some golf – With some of the best scenery, couples who like to golf will like the unique courses that Scottsdale has to offer.
16. Make a candle – Choose your favorite scents and blend them for a custom aroma and then pour a candle as a way to remember your trip!
17. Visit the breweries – Follow the Scottsdale Ale Trail to experience the beer scene in Scottsdale.
18. Indulge that sweet tooth – This all pink diner in Scottsdale is such a fun spot for couples in Scottsdale to sit in a booth with a sundae and enjoy the environment.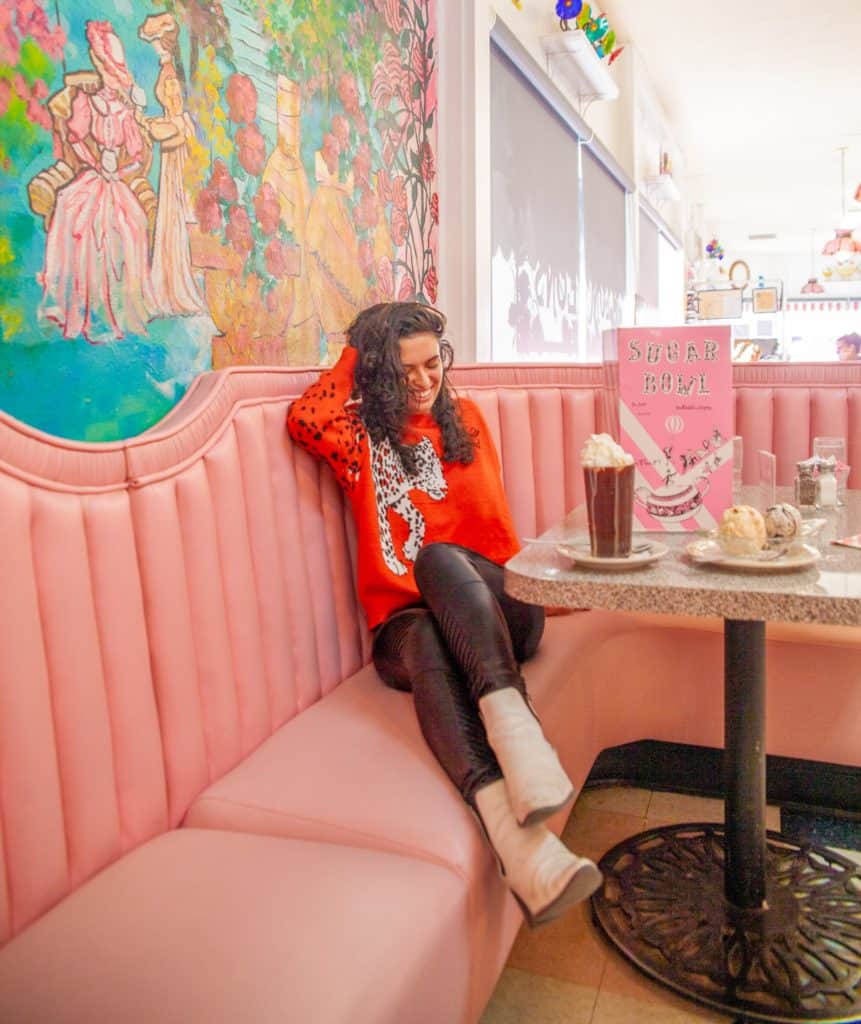 19. Shop local finds – In addition to produce, the Old Town Scottsdale Farmers Market has all sorts of local goodies to find and taste.
Adventurous Things to do in Scottsdale for Couples
Just as much as their is so many opportunities to relax in Scottsdale, there are also so many options for couples to get out for adventure and fun in the great ourdoors!
1. Go on a Jeep tour – See the Sonoran desert by Jeep with Arizona Off Road Jeep Adventures where couples will stop at different points along the way and to point out and explain different parts.
2. Ride horses – With so much to see in Scottsdale, there's no way to see it all at once, but you can cover more ground and get a pretty cool experience at MacDonald's Ranch.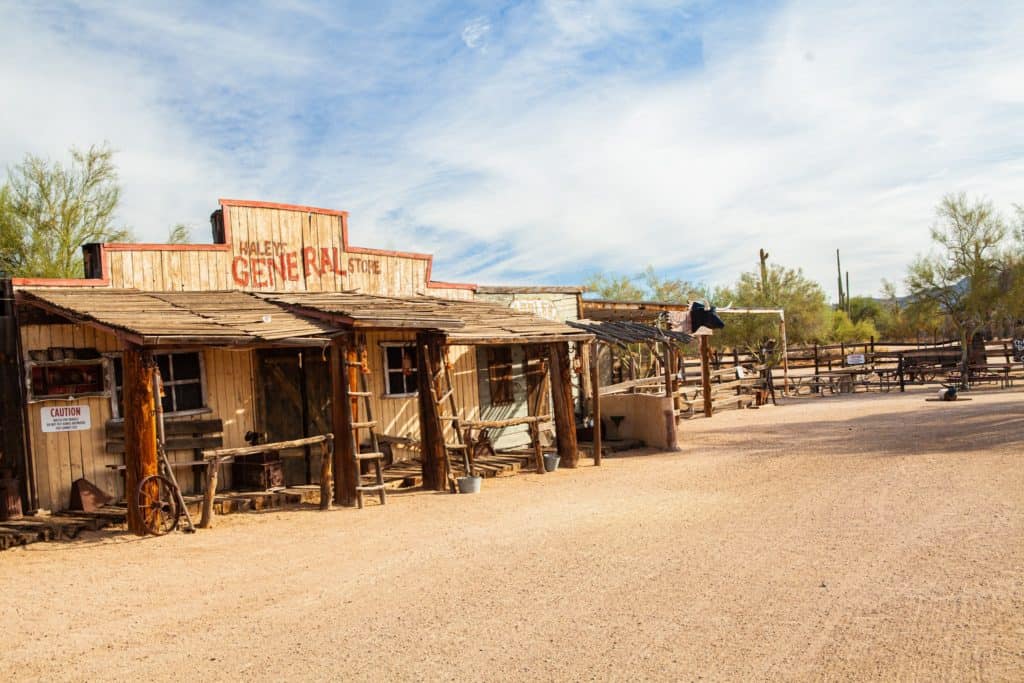 3. Hike to the best views – Camelback Mountain is worth the hike where you can get some of the best views all around Scottsdale.
4. Visit Toms Thumb Trailhead in the McDowell Sonoran Preserve – There's no shortage of hikes in Scottsdale along Toms Thumb trailhead. Couples can hike the numerous trails to experience something new each time.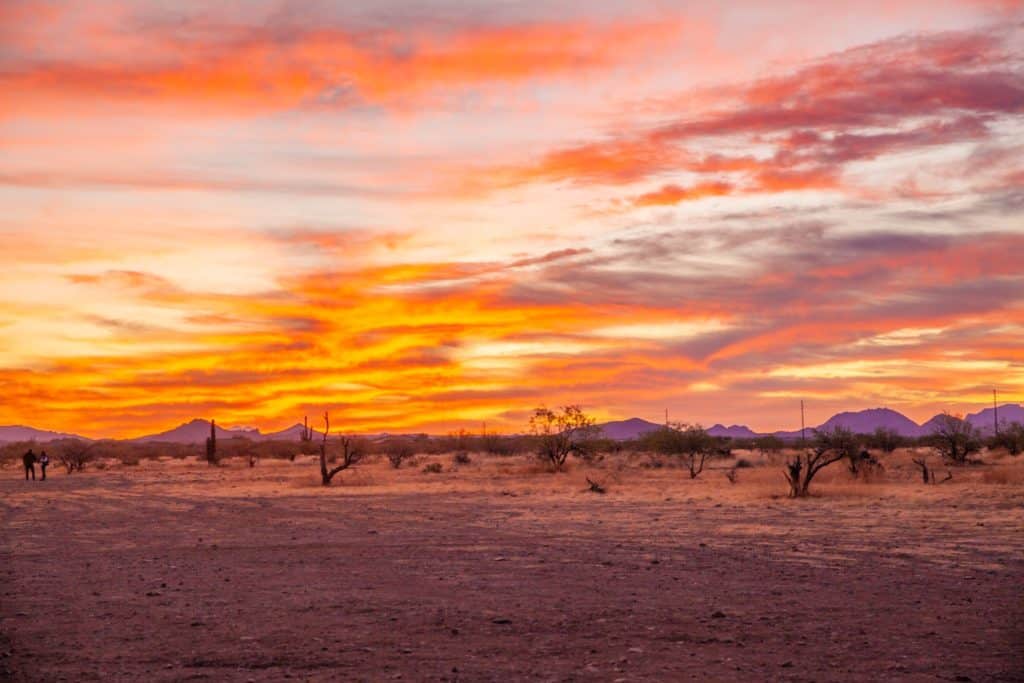 5. Try white water rafting – Salt River Rafting will take you through the beautiful Arizona landscape and test your paddling skills while taking in the beauty all around. They even have multi day trips available.
6. Climb some rocks – Couples can have a little friendly competition at AZ On The Rocks.
7. Go skydiving – IFly lets couples experience skydiving without the actual jumping out of an airplane part and less of the scare!
8. Catch each other – Learn to fly and test your trust at Trapezius with trapeze lessons for all levels and for first timers.
Best Date Ideas for Couples in Scottsdale
Are you looking for the best date ideas in the Scottsdale area? You've come to the right spot! Scottsdale has plenty to offer couples planning a romantic getaway, from leisurely walks along beautiful sceneries to fun activities and delectable cuisine. Let's plunge into a range of unique date ideas, blending the beauty of this Arizona city with the spirit of romance and leisure.
1. Rainbow Ryders Hot Air Balloon Ride – Embrace the tranquility of the early morning as you ascend to the heavens with Rainbow Ryders Hot Air Balloon Ride.
As dawn breaks, you and your loved one will be aloft, gently carried by the winds above the breathtaking panorama of Scottsdale's desert. The landscape below awakens with hues of amber and gold, a spectacle best enjoyed from this lofty vantage point.
Upon landing, celebrate your aerial journey with a traditional champagne toast, creating an intimate moment that soars beyond the ordinary.
2. Desert Botanical Garden – It is among the unique cute dates for couples. This 140-acre botanical garden is home to thousands of desert flora.
Couples can enjoy a relaxing day by taking a stroll in the garden hand in hand, taking in the wide variety of flora, and perusing the fascinating on-site displays. The botanical garden hosts various events, making it a perfect place for couples looking for a romantic atmosphere in nature.
The holiday season brings a spectacular event to the garden, Las Noches De Las Luminaries. Hundreds of luminaries light up the area, creating a magical atmosphere perfect for celebrating the holidays. You can experience this enchanting event and more to discover the garden in a new way, making every visit unique and unforgettable.
3. Berdena's Coffee Shop – Begin your morning in Old Town Scottsdale with a visit to Berdena's Coffee Shop. This charming boutique cafe specializes in artisanal coffee and delightful pastries.
Their commitment to quality is evident in every cup, with beans sourced from the finest small-batch roasteries.
Grab a sunny spot, enjoy a creamy latte, and share a freshly-baked croissant with your date, setting the perfect tone for the day ahead.
4. McDowell Sonoran Preserve – The Preserve provides the perfect backdrop for couples looking for an exciting date. Start your day by traveling up Scottsdale Road to the McDowell Sonoran Preserve, where the 4,000-foot McDowell Mountains dominate the skyline. This vast preserve, covering more than 30,000 acres, has a vast network of miles of trails, making it ideal for a first date.
Visiting Gateway during the early hours of the day allows you to get up close and personal with a variety of desert species, like the famous towering, multiarmed saguaros that are unique to the Sonoran Desert. In the colder months, stroll along the Gateway Trail before dusk to witness a nice glimpse of the city for an even more enchanted experience.
Schedule a horseback ride through the fascinating desert flora and landscape. Even more, a morning hot air balloon ride for a bird's-eye perspective of the city if you want to make your date an unforgettable desert adventure.
5. Scottsdale Museum of Contemporary Art – If you are interested in history and art, the Scottsdale Museum of Contemporary Art is a great place to take your date. It houses a sculpture garden and five galleries focusing on modern architecture, art, and design.
You can explore various art galleries, see unique exhibitions that change frequently, and experience the artistic vibe without it being overly ornate. The best part? It's affordable, with only $10 per person. If you both share a love for the arts, this innovative and laid-back location would be a great place to go on a date.
6. Cactus Photos at Western Spirit: Scottsdale's Museum of the West – Amidst the backdrop of Scottsdale's historical treasures, Western Spirit; Scottsdale's Museum of the West offers a unique tableau for capturing the spirit of the region. Let the desert be your canvas as you pose amongst the iconic saguaros and vivid wildflowers.
This photo opportunity is not just about preserving a moment in time; it's about encapsulating the rugged beauty and enduring legacy of the West. The museum itself offers a trove of artistic and cultural exhibits, complementing your visual story with depth and context.
7. Taliesin West – If you're looking for a perfect date night idea, consider visiting Taliesin West, Frank Lloyd Wright's winter residence in the McDowell Mountains. You can take part in guided tours of Taliesin and Wright's home and studio. Each public tour is 90 minutes and is led by a team of trained volunteers.
You could try the Nightfall Guided Tour of Taliesin West's Historic Core for a special occasion. It's a 60-minute tour that's best enjoyed in the evening as you'll see the beautiful dusk views. A knowledgeable guide will take you through outdoor areas.
If you're looking for a longer tour, try the Night Lights Tour, which takes place from February to September. It's a two-hour adventure that takes place on Friday nights. You and your partner can relax and enjoy some lemonade and cookies while watching the sunset.
Plan your next date night to Taliesin West for a peaceful, romantic gateway with a blend of history, nature, and architecture.
8. OdySea Aquarium – If you and your partner want a memorable date idea in Scottsdale, OdySea Aquarium will provide an unforgettable experience. It is the largest aquarium in downtown Scottdale. It features a rich marine life, making it a wonderful place to learn while having fun.
Stroll through displays of aquatic life worldwide, complete with touch pools, for a more personal experience. The underwater tunnels provide a breathtaking vantage point and an engaging setting.
Couples can have a great time diving in the pools or meeting sloths among many aquatic animals and well-maintained exhibits.
9. Kactus Jock's Rydables Tour – Add a dash of whimsy to your date with Kactus Jock's Rydables Tour. Hop on one of their adorable motorized animals and zip around Old Town. It's a playful way to explore and laugh together as you take in the sights from a unique vantage point.
10. Desert Dog Off-Road Adventures – Unleash your adventurous spirit with Desert Dog Off-Road Adventures, the ultimate escape into the wilds of Arizona.
Take the wheel of an ATV or UTV and charge through the desert landscape, kicking up clouds of dust as you conquer challenging terrain.
Your guide leads you to hidden vistas and uncharted trails, ensuring an experience that pulses with excitement. This adventure is more than just a tour; it's a bold expedition that invites you to become part of the rugged desert narrative.
11. Butterfly Wonderland – A visit to Butterfly Wonderland is the ultimate romantic getaway to Scottsdale, Arizona. This place is a perfect spot to set the tone for a lovely day and evening. Within its four walls is a miniature rainforest, home to hundreds of butterflies worldwide. You can spend as much time as you like in the Butterfly Emergence exhibition, conservatory, and the rest of the museum's interactive exhibits.
With so many interesting things to see and learn, visiting Butterfly Wonderland in Scottsdale is an exciting way to start your romantic date night. Discover the wonders of nature indoors with Butterfly Emergence Gallery and embark on a magical journey with your loved one.
12. Canal Convergence – As the sun dips below the horizon, the Scottsdale Waterfront springs to life with the enchanting Canal Convergence. This annual event is more than just an art show; it's a celebration of creativity and innovation where water and light play together to create a symphony for the senses.
Stroll hand-in-hand along the canal, illuminated by the glow of majestic installations crafted by visionary international artists. Engage with interactive exhibits that blend art and technology in unexpected ways, and be swept away by the energy of live performances that echo the dynamism of Scottsdale's vibrant art scene.
13. Old Town Scottdale – Spend a romantic evening in Old Town Scottsdale window shopping and celebrating with a drink or two. Visit Downtown Scottsdale for a quick lunch or stay for the day to take advantage of the friendly vibe of the many cafes, food trucks, pubs, and unique stores that line the streets. Stroll across town or sign up for a walking tour to fully experience the area's unique vibe.
Make a reservation at La Locanda Ristorante, known for its exquisite Italian cuisine and live music, for a special evening out with your special someone. There's also the modern steakhouse experience at Maple and Ash or the Latin American cuisine at The Mission Old Town. Enjoy a fantastic evening with your choice from the many options available in Old Town Scottsdale.
14. McCormick-Stillman Railroad Park – McCormick-Stillman Railroad Park is a new date night spot because of its relaxed atmosphere and proximity to downtown Scottsdale. The Summer Concert Series is a season highlight, including live music by local artists on an outdoor stage. If you are thinking of catching your favorite artist's performance, keep an eye out for the park's website.
Plan ahead and arrive early to get a table at Ruth's Chris Steak House or Alma Scottsdale, only across the street from the hotel. This makes your date more gourmet by allowing you to enjoy tasty food and drinks before or after your time in the park. McCormick-Stillman Railroad Park is a popular destination for a romantic evening out in Scottsdale.
15. Scottdale Fashion Square – Scottsdale Fashion Square is the perfect venue for a chic first date. As the city's top retail center, this landmark shopping mall is known for its high-end boutiques, specialty shops, restaurants, and entertainment venues, offering a luxurious and ambient atmosphere.
Spend quality time with your partner on a romantic stroll through the posh district and shop at the many unique and upscale department stores. The wide variety of romantic restaurants guarantees a delicious meal for every guest. Scottsdale Fashion Square combines high-end retail with delicious dining and a lively atmosphere to create an ideal setting for a romantic date night.
16. The Mercantile of Scottsdale – Midday, make your way to The Mercantile of Scottsdale. Housed in a beautifully restored space, this marketplace is a collective of local artisans and merchants. Browse through a curated selection of goods, from handmade jewelry at Porters to unique Southwestern decor at Mexican Imports. Don't miss Bischoff's Shades of the West for authentic cowboy boots and Bischoff's Gallery for striking local art.
17. Native Art Market – Immerse yourselves in the vibrant culture of the Southwest with an afternoon visit to the Native Art Market. This marketplace showcases the incredible work of local Native American artists.
Each piece tells a story of tradition and craftsmanship, from intricate jewelry to stunning pottery. Engage with the artists and learn about the rich cultural heritage behind their creations.
18. Papago Park – Just south of Scottsdale, Arizona, is the perfect place for a fun and easy date because of the variety of things to do there. You can start your day at the Phoenix Zoo, home to more than 1,200 animals.
Experience a unique adventure by riding camels or feeding giraffes with your loved one. After your zoo visit, enjoy the beautiful Hole-In-The-Rock route during the golden hour. Witness the breathtaking transformation of the desert sky into a magnificent canvas as the sun sets in Tempe. Papago Park is the perfect destination for a relaxing and delightful date with the best romantic things to do, as it offers an ideal blend of wildlife and the serenity of nature.
19. Camelback Mountain – Located in the heart of downtown, is a picturesque setting for a romantic outing. This landmark's unusual profile provides a magnificent backdrop for adventurous and relaxed couples.
They can hike the well-kept trails that offer spectacular vistas of the Valley below. Camelback Mountain, a symbol of Arizona's scenic landscape, creates a cozy setting for in-depth discussions and encourages mutual discovery.
Furthermore, the mountain's attractiveness makes for a romantic setting, whether you're hiking to the peak for sunrise or taking it easy at nightfall.
20. Top Golf – it is an excellent venue for couples who want to enjoy an athletic and amusing date. The golf course is designed to cater to golfers of all skill levels, so you can have a great time there whether you are a newcomer or a seasoned pro. Throughout the year, you can use the hitting bays equipped with climate control to play mini-golf and have a relaxing time.
Top Golf is not just about Golf. It also features a restaurant, where you can arrange a romantic dinner, and a bustling sports bar, making it an ideal place for a date. The lively atmosphere, excellent food, and exciting mix of mingling and friendly competition make it an ideal destination for couples looking for an exciting and memorable date.
21. The Westin Kierland Resort & Spa – Looking for a romantic getaway or a unique date night idea in Scottsdale? Look no further than The Westin Kierland, located in the heart of the city. The Westin Kierland is a luxurious hotel that guarantees to provide you with an unforgettable experience.
Take advantage of their relaxing spa day packages and spend quality time together in a serene environment while receiving attentive care from highly-trained professionals. The Westin Kierland Resort & Spa is the perfect place for couples in search of a romantic yet relaxing escape.
22. Alvadora Spa at Royal Palms Resort – For a touch of relaxation, indulge in the tranquility of a Spa, nestled within the Royal Palms Resort. Choose from a menu of Mediterranean-inspired treatments, and unwind in the serene setting of their outdoor gardens. The couple's massage is a must-try, offering a peaceful retreat that rejuvenates both body and soul.
23. Scottsdale Artwalk – Looking for a fun and romantic evening out in the city? The charming Scottsdale Artwalk is a great way to spend your day. Every Thursday evening from 7 to 9 p.m., the public can enjoy free admission to this introduction to the arts. Since 1975, the Scottsdale Gallery Association has hosted the Artwalk, where art galleries showcase the works of local and international artists.
You'll enjoy the event's small setting and energetic atmosphere even if you're not an art connoisseur. Couples can enjoy live music in a visually appealing setting while browsing various art galleries. Extend the fun by trying out new eateries, or take the romance to the next level with a horse-drawn carriage ride.
24. Carlson Creek – Located in the middle of Scottsdale, this Vineyard is the perfect place for a classy and intimate evening. Carlson Creek is well-known for its dedication to creating premium Arizona wines, and its wine tastings are sure to be an unforgettable addition to your evening. The tranquility of the vineyard, juxtaposed with the beautiful desert environment, makes it an ideal location for a romantic day out. You can learn about the region's unique terroir through a selection of wines made with great care.
Enjoy the labor and love that went into making each bottle of wine by strolling across the vineyard. Their great service and understanding of winemaking made for an even more enjoyable visit. Carlson Creek is a great choice if you and your date are looking for a sophisticated yet casual place in Scottsdale for your next date night.
25. Luxe Bat & Luv Lux Authentic Handbag Resale – For the fashion-forward couple, a stop at Luxe Bat, attached to Luv Lux Authentic Handbag Resale, is essential. This boutique offers a treasure trove of designer handbags and accessories at unbeatable prices. Find a luxury piece to commemorate your date, or simply enjoy window shopping through their impressive collection.
26. Sur La Table – Located at a driving distance from Andaz Scottsdale, offers cooking classes for couples to improve their culinary skills in a casual atmosphere.
You can choose from several cooking class workshops, from making dumplings out of vegetables and meat, tasting recipes inspired by wine region, and mastering the art of French coastal cooking. Enjoy a romantic evening with your significant other while learning new skills at a Sur La Table. It's a relaxed and enjoyable way to make memories.
27. Museum Of Illusions – You and your date can experience the magic of optical illusions at this one-of-a-kind Scottsdale location. The museum's exhibits offer a lighthearted setting for meaningful interactions with visitors.
As you browse mind-bending exhibitions, the interactive nature of the museum encourages inventive debates, establishing a connection via intellectual curiosity. Enter a world where illusion and reality collide to produce something unique and worthwhile. For a unique and thought-provoking Scottsdale date idea, the Museum of Illusions is a great choice in the Phoenix area.
28. Francine Restaurant – it is a highly coveted Mediterranean-inspired restaurant. Modern Luxury Magazine has recognized it as the best restaurant in Scottsdale. Its location at the Scottsdale Fashion Park has cemented its status as an institution, featuring in numerous "Best of" lists year after year.
Francine, founded by famous chef Laurent Halasz, pays homage to Southern French cuisine. The dishes blend exquisite flavors and textures, with subtle smokiness in the grilled octopus and a new spin on the classic Salad Niçoise with seared ahi tuna. Don't forget to try Croquetas de Jamón Ibérico during happy hour to taste a bit of Spanish culture. The restaurant boasts sumptuous decor and is perfect for a romantic evening out in Scottsdale.
29. Platform 18 at Century Grand – As the evening unfolds, step into the bygone era of luxury rail travel at Platform 18 at Century Grand. Here, the romance of the Roaring Twenties is alive and clinking in every glass.
Sip on meticulously crafted cocktails, each with its own story, in the sumptuously appointed carriage of a recreated 1920s train car.
The ambient sounds of the rails, the soft chatter, and the clink of ice transport you to an age of sophistication and mystery. It's not just a nightcap; it's a journey through time and taste, a fitting finale to an unforgettable day.
40+ More Things to do in Scottsdale Arizona with Viator!
We love how easy it is to book tours with Viator so we are sharing some of the coolest Viator tours that make amazing date nights!
Romantic Things to do in Scottsdale AZ for Couples
It might take a few trips to Scottsdale to get everything done, but it's clear that couples will have an amazing time in Scottsdale with all the different things to do in the area.