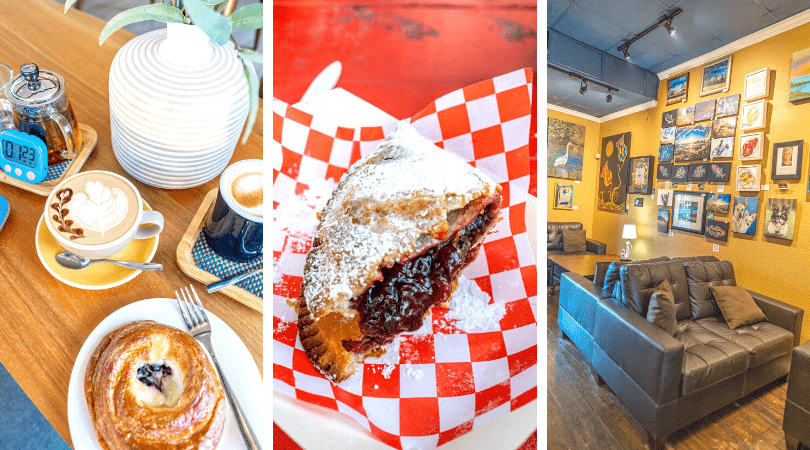 Coffee is an integral part of a nutritious breakfast for a lot of people, but sometimes having the same thing every day at home can get boring. There's just something about grabbing a coffee from a unique coffee shop, whether that's fresh, hand-made pastries, specialty drinks, or a space that makes getting work done a bit more enjoyable.
Whether you're on a coffee date, working remotely, or just wanting to change things up within your daily routine, here is a list of the best coffee shops in Bay Area Houston. If you're a visitor, what's a better to get to know a place than through its local coffee shops? Also, check out our list of things to do in Bay Area Houston and make use of your added caffeine boost (or boosts, we aren't judging).
Best Fried Pies and Coffee in Bay Area Houston
With over 25 drink options and tons of pies (both savory and sweet), it's no wonder Damn Fine Coffee and Fried Pies made the list of best coffee shops in Bay Area Houston. They also have gelato and scones with quaint and cozy outdoor seating.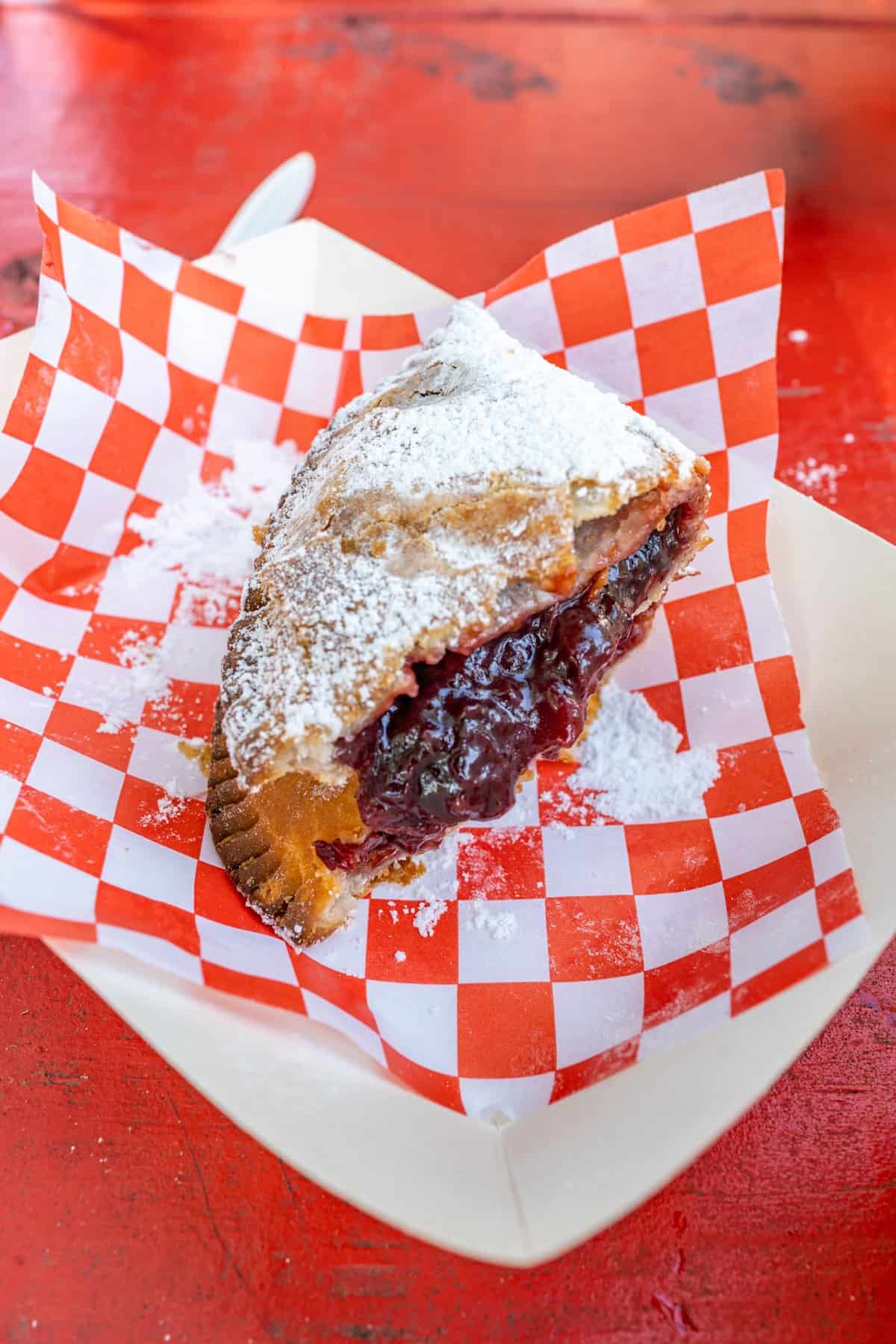 An Artsy Coffee Shop in Bay Area Houston
Coffee, art classes, and an art gallery? Soul Freak is by far the artsiest coffee shop in Bay Area Houston. Sit down and work in this artsy coffee shop or browse around for artwork to decorate your home. Either way, this shop is a feast for the eyes!
The Coziest Coffee Shop in Bay Area Houston
Not only does Art of Coffee have awesome latte art, but they also showcase local artwork for purchase! This cozy coffee shop has friendly staff, delicious pastries, and comfortable chairs perfect for relaxing or being productive. I loved all the local artwork they had all over the walls!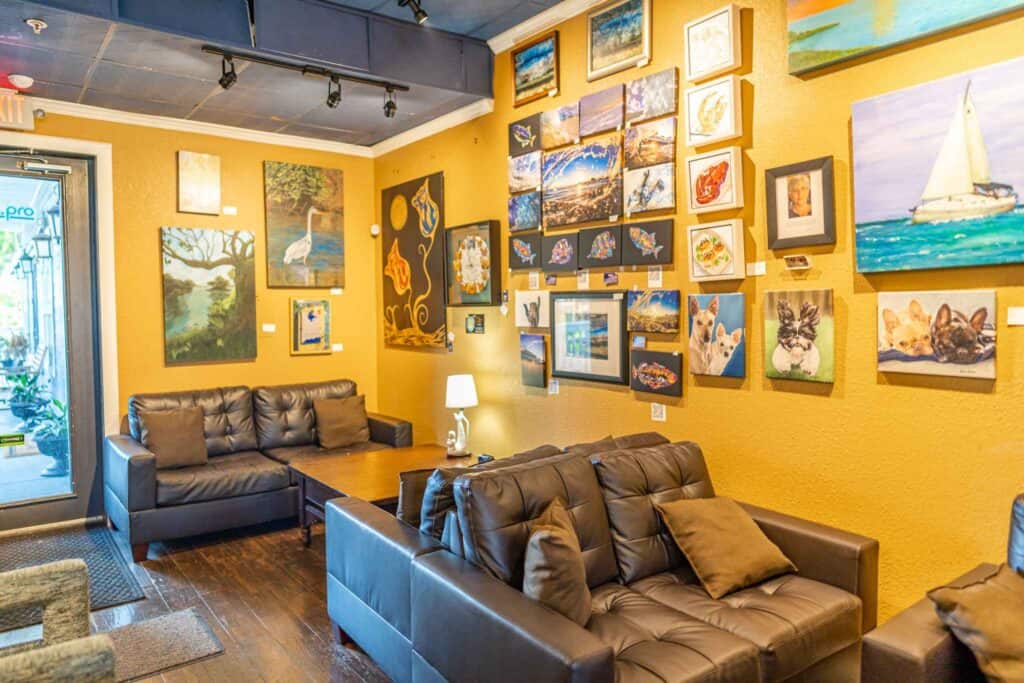 The Cutest Coffee Shop in Bay Area Houston
Adorned with owl decor, Java Owl Coffee House is the cutest coffee shop in Bay Area Houston! They have a gorgeous wood patio, adorable seating like suspended egg chairs, and even live music! Whether stopping by for a quick cup or you're camping out for a while with a pastry, Java Owl Coffee Shop is a must-stop coffee shop. Follow their Facebook to see when they're serving specialty items, like breakfast tacos and Greek doughnuts from local food truck, The Corner Coop.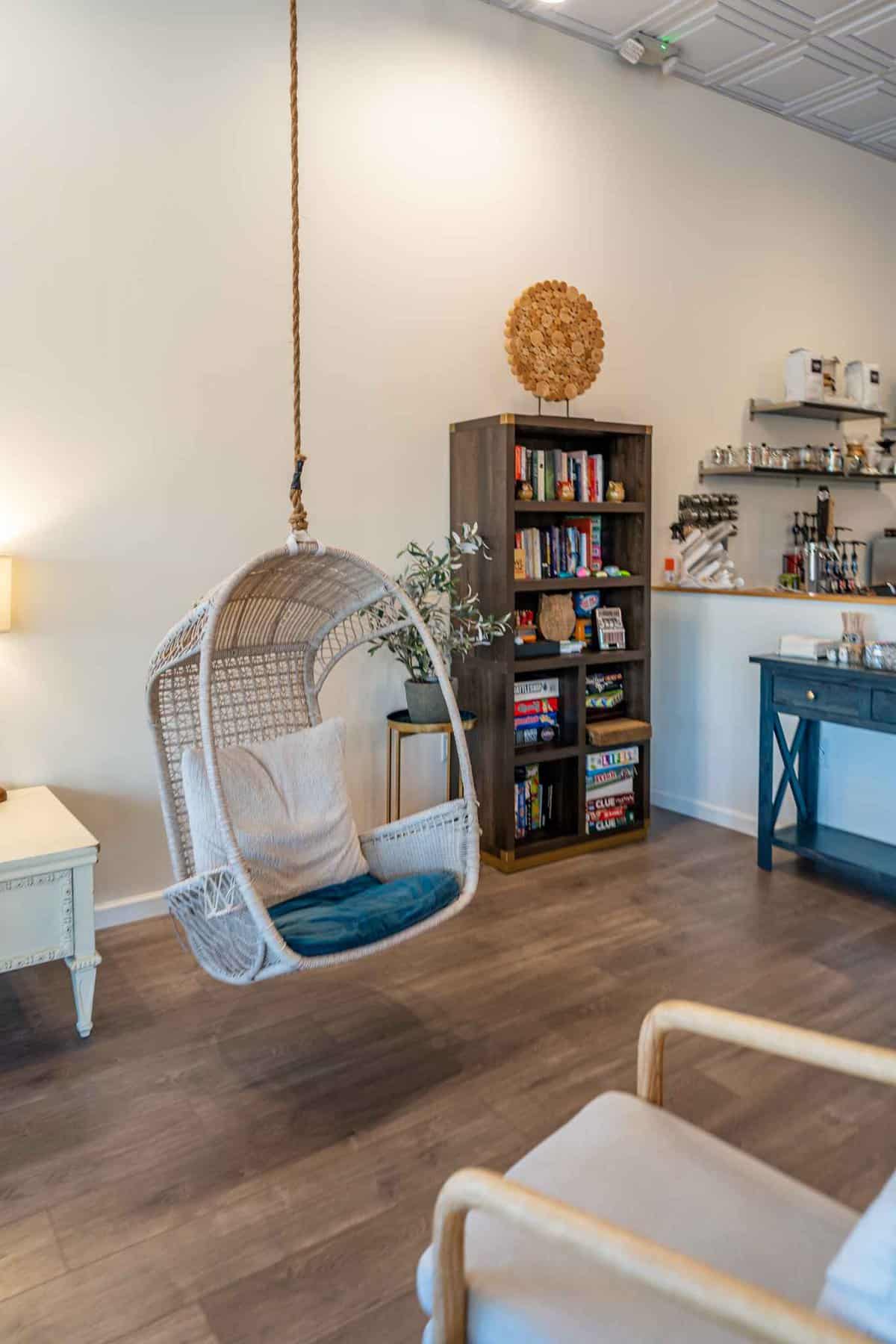 Best Coffee Shops in Bay Area Houston: Final Thoughts
Whether they're supporting local artists, offering seasonal or unique specialty drinks, or offering tasty snacks and welcoming atmospheres, these coffee shops are the best places to give you a boost as you're exploring all of the things to do in Bay Area Houston.