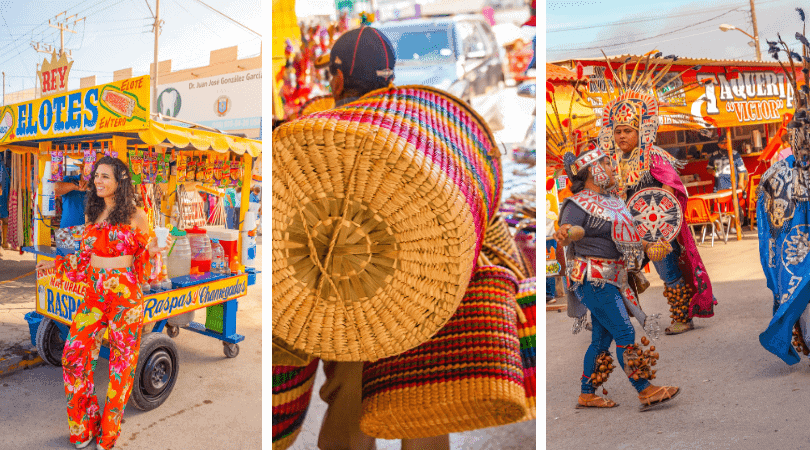 While in McAllen, TX we decided to take a day trip over to Nuevo Progreso in Mexico. Just a short drive away, I was so excited to see all of the bright colors and all of the fun things to do in Nuevo Progreso. The tourist area of Nuevo Progreso is just one long street so you can spend half a day to a full day there just wandering into all of the shops, visiting the bars, and more. Luckily for us, we had McAllen local, YirlaRubi, who regularly visits to show us the best spots for a fun day in Nuevo Progreso.
Want to be more prepared before your trip? We've been using the Rosetta Stone app! It has 5-10 minute lessons all on your phone with visual and audio cues to help you learn quick! Join Rosetta Stone now and get 50% off your lifetime subscription!
Crossing the Border into Nuevo Progreso
Crossing into Nuevo Progreso is easy and quick. Right when you get to the border on the right side is a parking lot. In order to save time, it's best to walk across. Of course don't forget your passport to avoid any delays. It takes a couple of minutes and it's best to bring cash or some coins as it takes a few quarters to cross. If you don't have cash there is an ATM, and there is someone there to change dollar bills for coins. It took us less than 10 minutes to get from the car to the drinks at our first stop.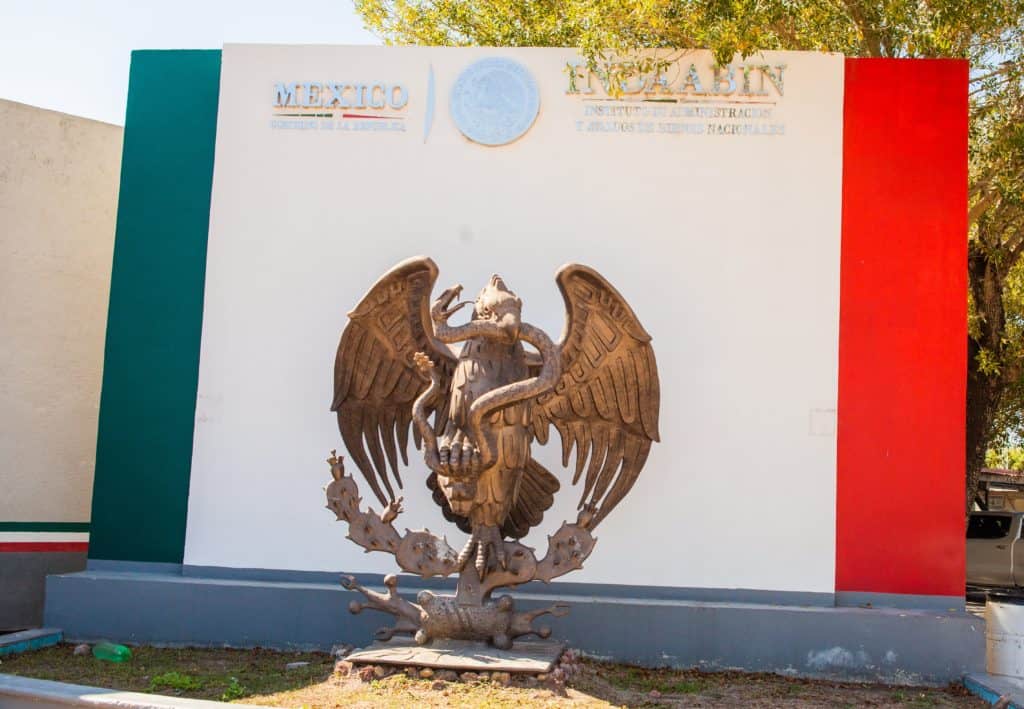 Currency Exchange in Nuevo Progreso
Luckily you don't have to exchange currency in Nuevo Progreso. You're perfectly fine with dollar bills and most things are already priced in dollars.
Top Things to do in Nuevo Progreso
Grab a Pina Colada at Panchos
As soon as we reached the shops, we had to start off with a drink at Panchos. They serve massive drinks for dollars and have live music playing. You can order the drinks to go as you walk around with a drink along the streets of Nuevo Progreso. While doing all of the other fun things in Nuevo Progreso, it was fun to be able to have a drink in hand too.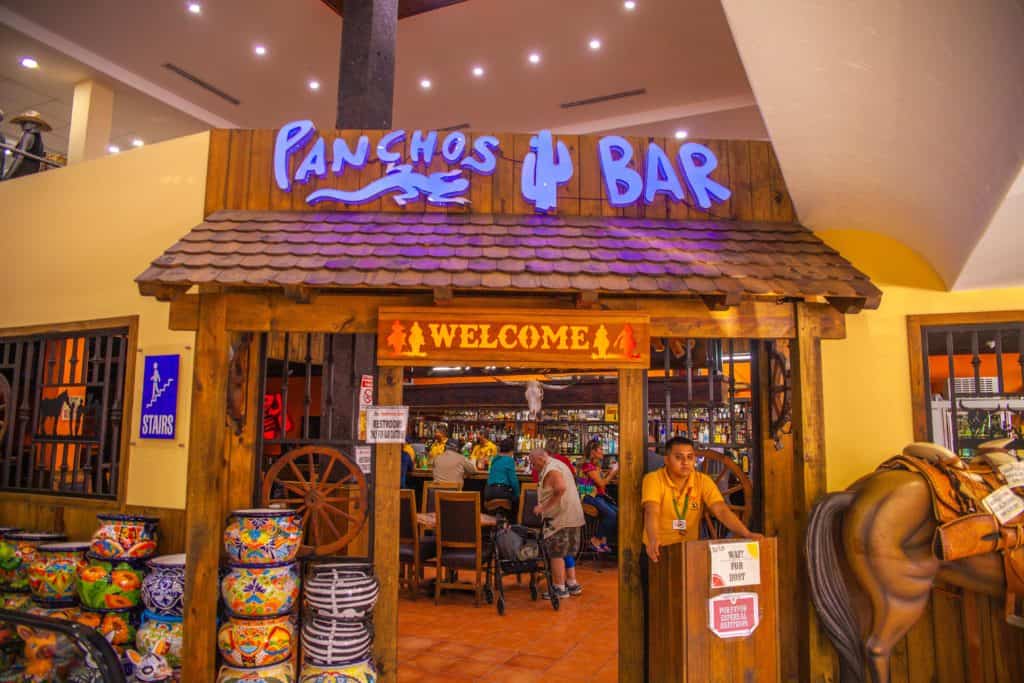 Find Some Fun Goods at El Disco Super Center
In the same shopping area of Panchos is the super center which is two floor of goods! There are all sorts of Mexican decor, artwork, clothing, alcohol, snacks, and more. We enjoyed walking around and then made one last stop on our way out of Progreso to pick up a couple of things to take home for ourselves and for gifts for friends and family.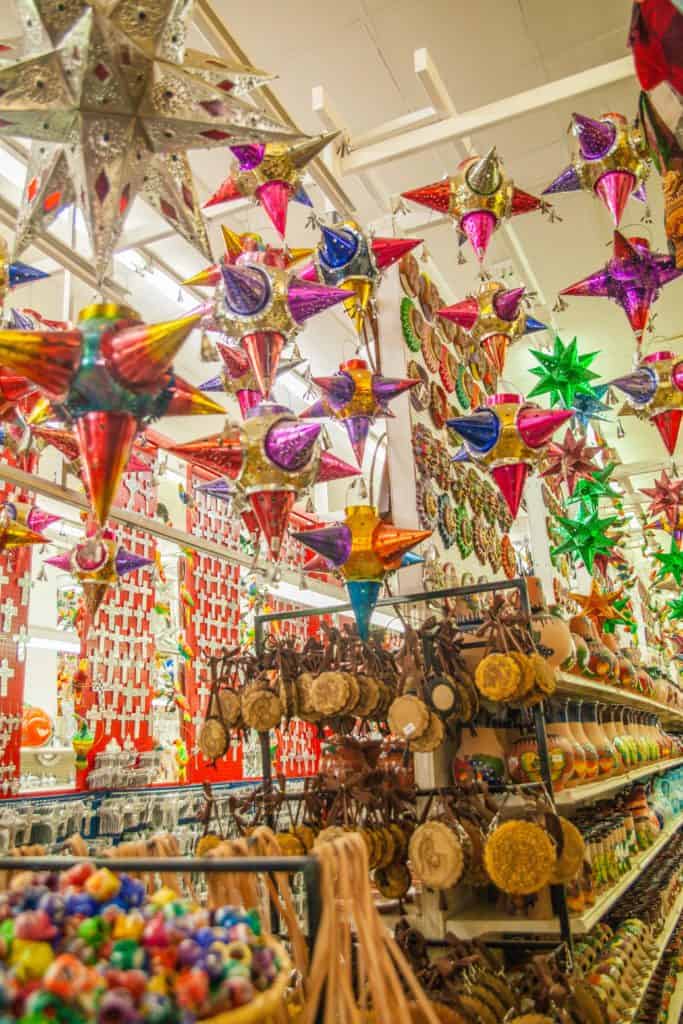 Check Out the Local Food Vendors
Just walking down the streets you will see plenty of vendors selling all sorts of delicious items. One of my favorites were the sweet gorditas which we filled with dulce de leche. You can also fill it with honey and butter or buy some to take home.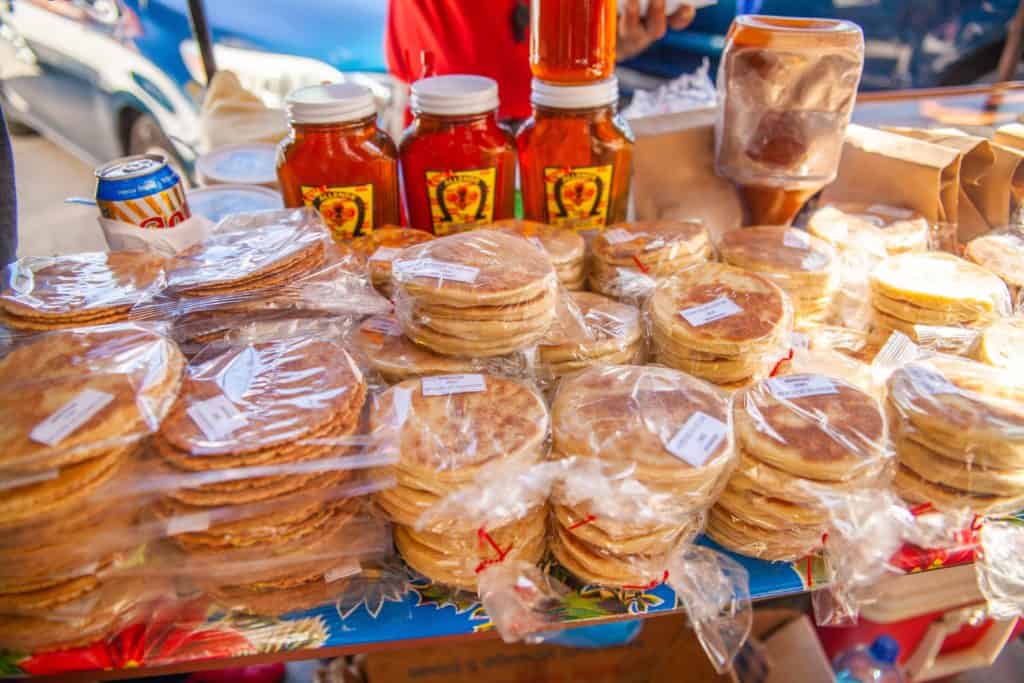 There really is so much to look at like roasted nuts or even the fresh agave and honey being sold right there. Many of them will let you try before purchasing too.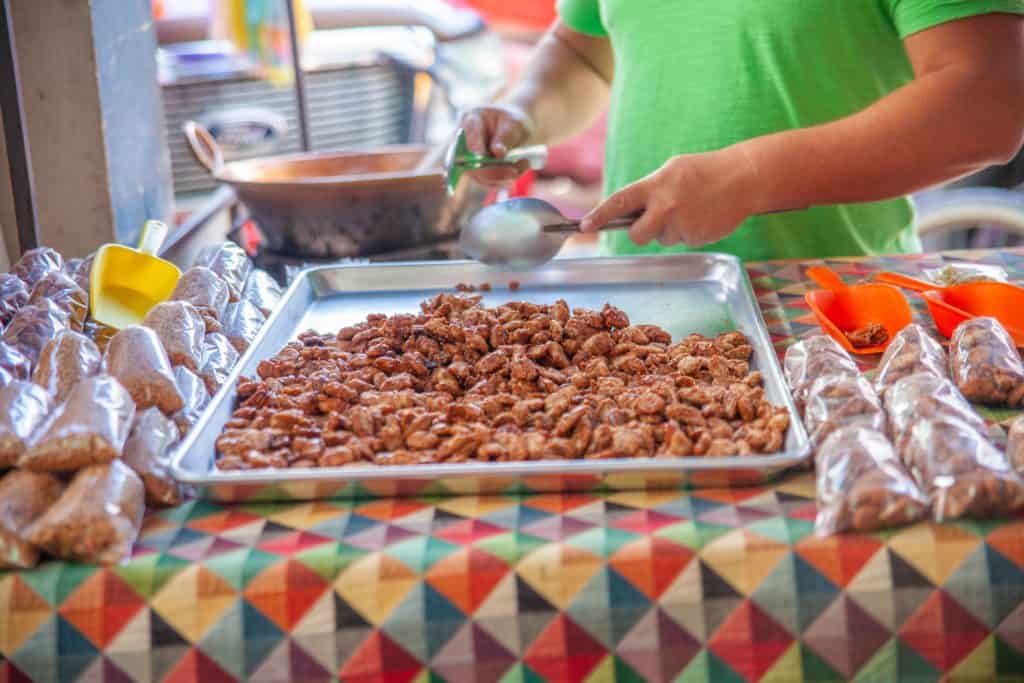 Grab Drinks at the Panty Bar
Another fun bar that is quite popular is the Red Panty Bar. I'm not sure if they have these from previous owners or how they get bras and panties, but it's a pretty popular spot.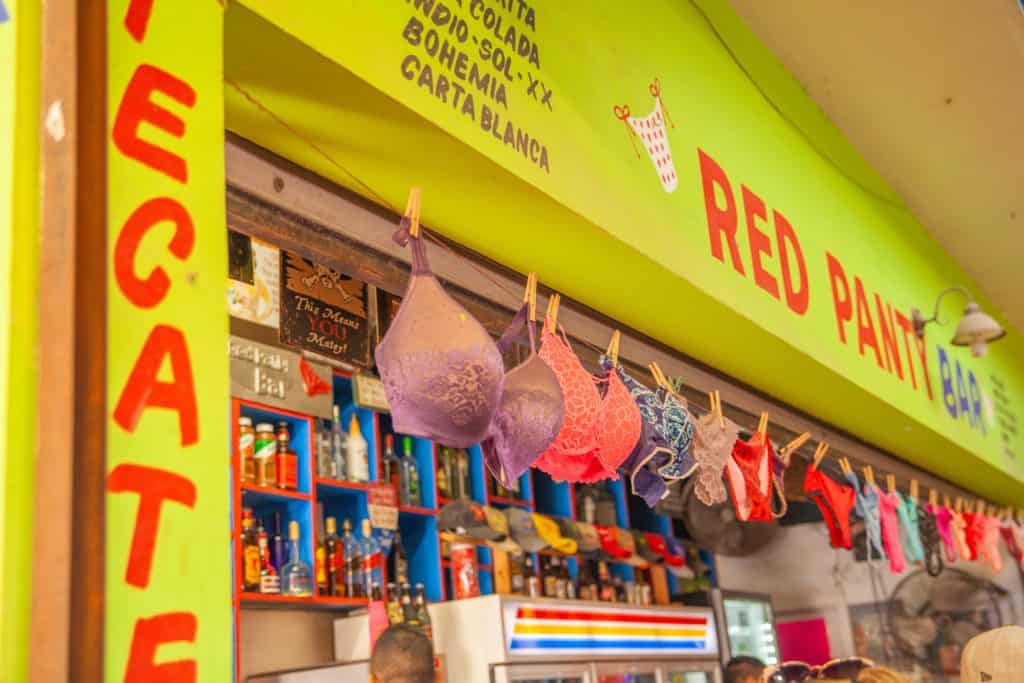 Get Pampered on a Budget
If you're looking to get pampered on a budget, there are multiple places to get manis, pedis, massages, eyelashes, and more. You can also get your hair braided or even extensions.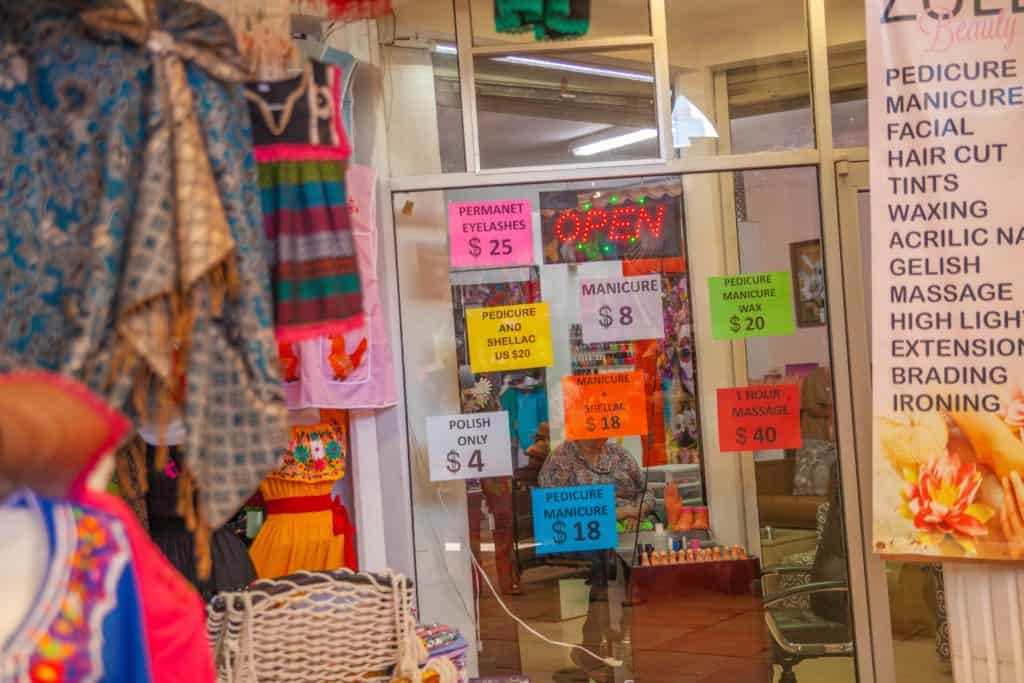 Wander Through All of the Local Stands
More than just yummy goods, all of the local stands in Nuevo Progreso are filled with different things to buy: jewelry, purses, handmade goods, toys, jerseys, clothing, and more. It's a little like an outdoor shopping mall. It was almost overwhelming how much there was.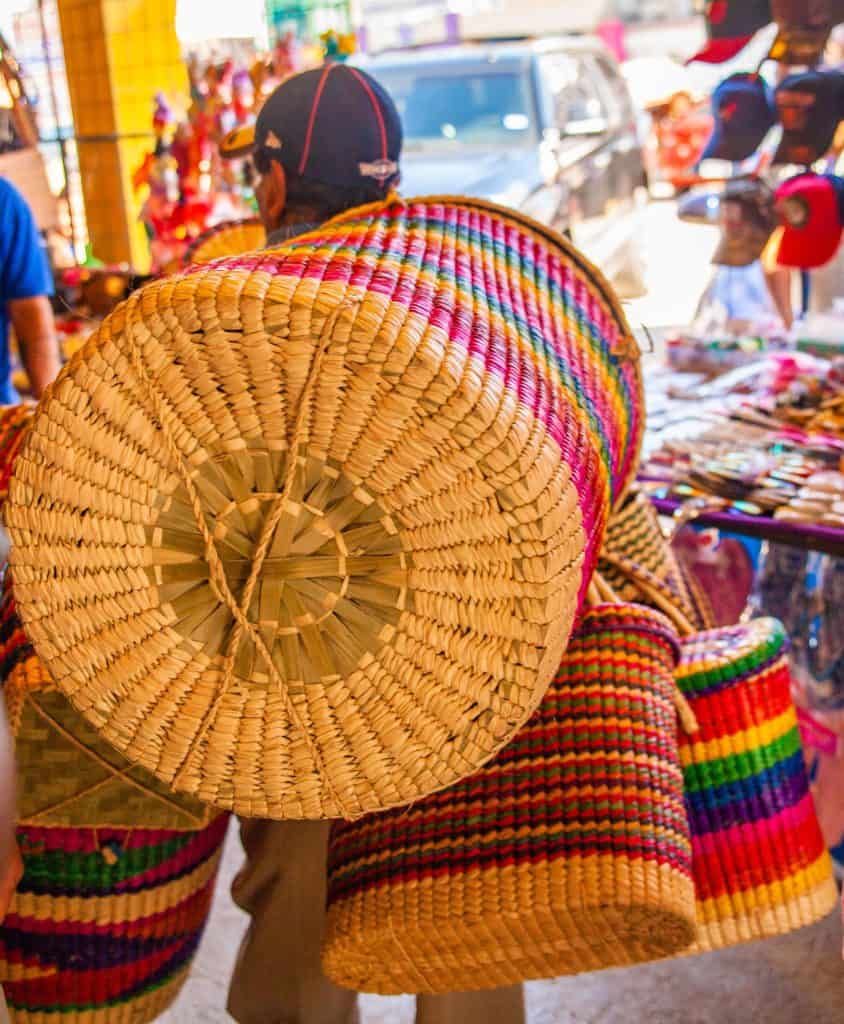 Go Dancing During the Day
Here at Galerias you can head up to the second floor and on the weekend there is a live band playing salsa, merengue, and other music. Even going around 1pm people were happy to jump up and dance and get into the music! This a great place to order a michelada which comes in a massive glass. What amazed me were the prices (which was really the case for everywhere here!) Two margaritas, a massive michelada, and a beer came out to less than $10. If you're looking to drink cheap, then Nuevo Progreso is the town!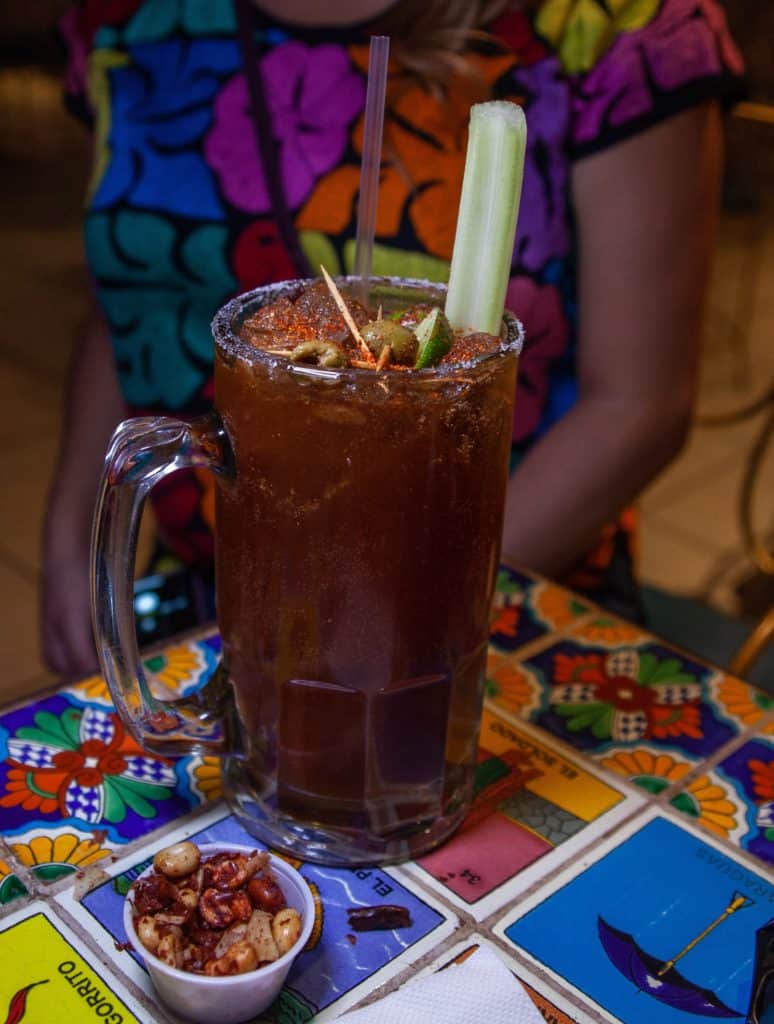 Buy a Pinata
Okay. You don't have to walk out with a llama pinata and get lots of stares (but compliments to a little girl who came up to hug it!) like I did. However, if you plan on hosting a party anytime soon, there are so many shops with ornate pinatas, decor, plates, and all things you need for all kinds of parties.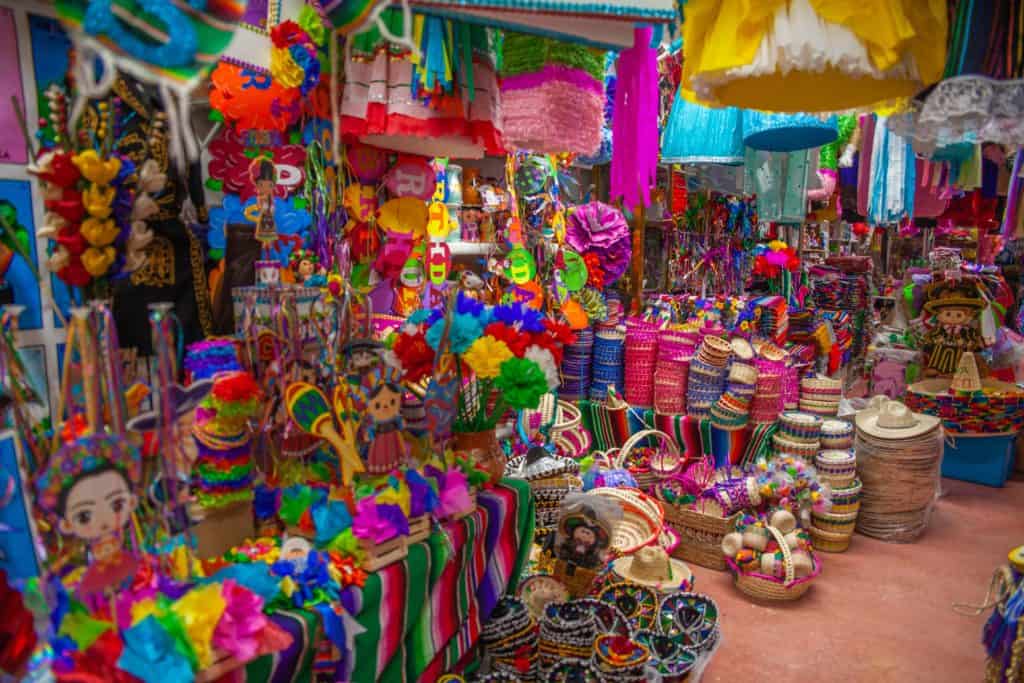 Eat From an Elote Stand
Elote is by far one of my favorite foods so of course I had to stop in for some elote at the colorful stand!
Try Lonches
Lonches are popular in Nuevo Progreso and are like a taco except the meat is served inside of a mini baguette. Luckily we had our friends who helped us find the best lonches and taco spot in Nuevo Progreso. While there's a long line of different stands, Taqueria "Danny's" is the best spot. They are the only ones that make them fresh on the spot while most of the other places will make them in the morning and then just reheat them during the day.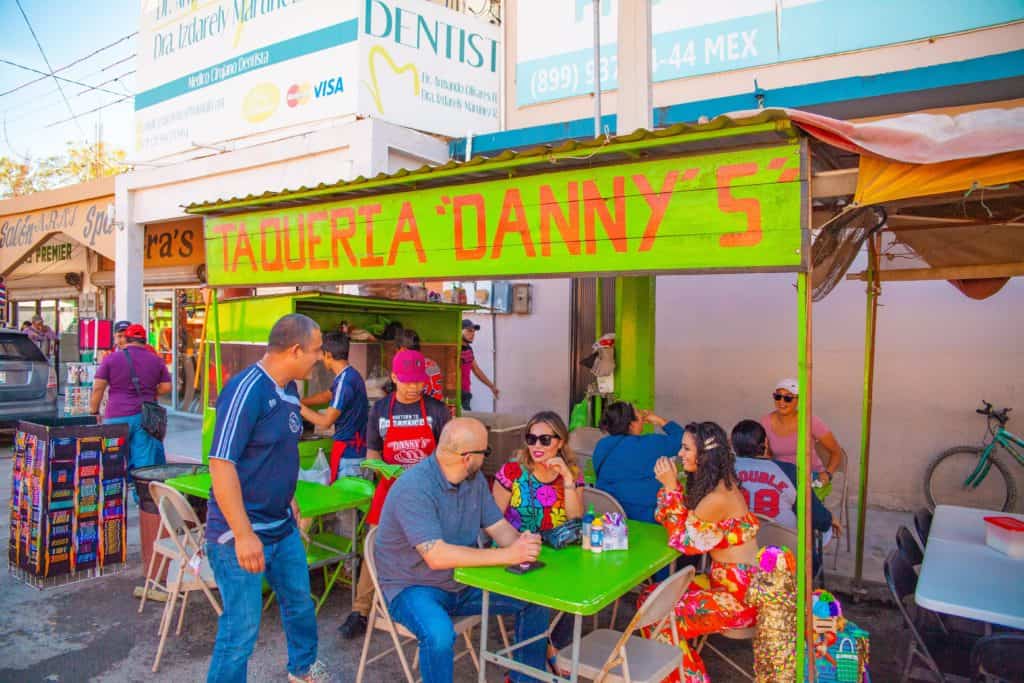 Also make sure to save room for papa asada! Think baked potatoes except richer and creamier and with a whole lot of butter! They don't make them there, but they will grab one for you across the street so you can pay for everything in one place.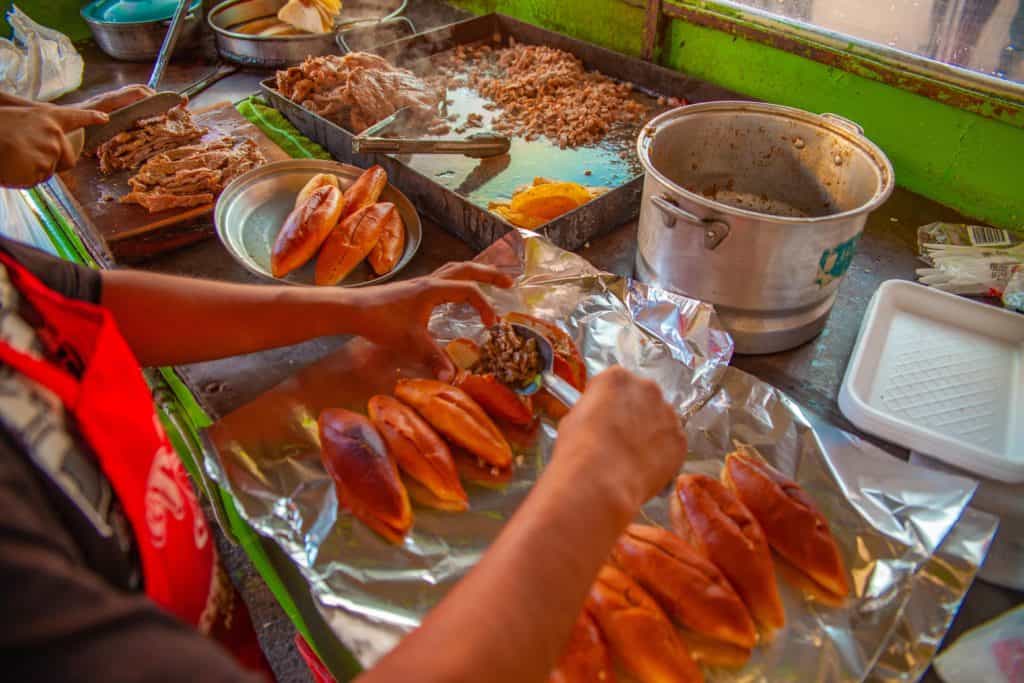 Catch a Performance
For the most part you can't really plan for a performance, but just while walking around there are dancers and singers. We saw people break dancing and rapping. We even saw a party on the street with people dancing and enjoying their weekend.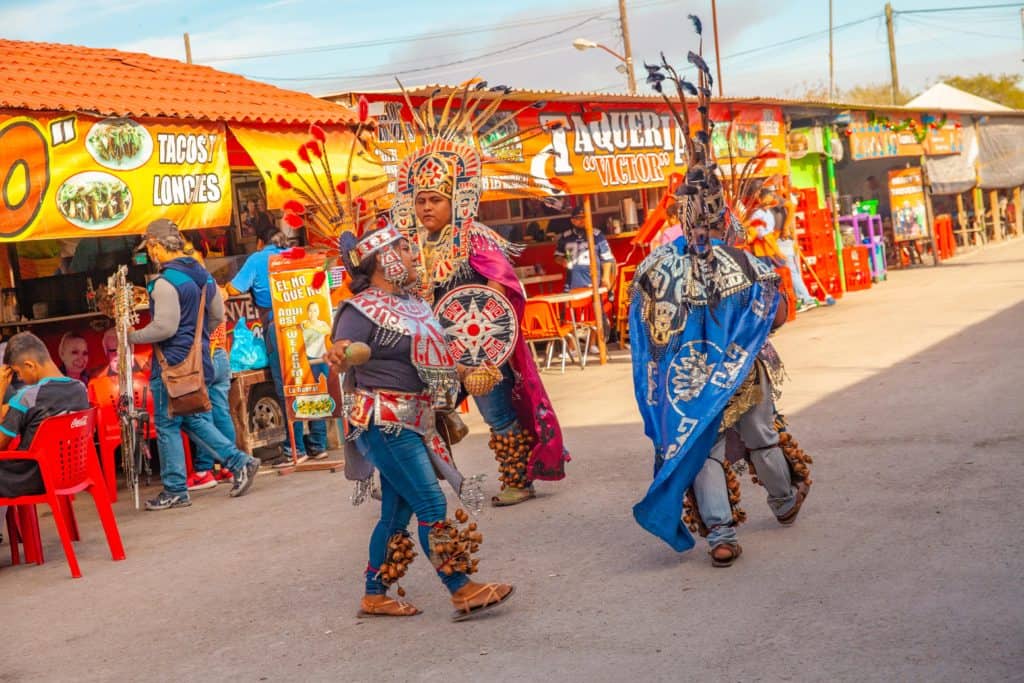 Things to Do in Nuevo Progreso: Final Thoughts
I had an absolute blast in Nuevo Progreso. This tiny town has so much to offer and is just bursting with life and vibrant colors. If you can go on the weekends when there are more people, it really does add extra fun with everyone wandering around and enjoying their days off.
In general, Nuevo Progreso is a popular spot because people will come from the states to get cheaper medications, doctors visits, and even dental visits. You'll see signs everywhere offering their services, and if you go to the right spot, it ends up being a great deal. I don't have the expertise on the best places, but do be cautious that you choose a reputable place if this is something you are coming for and that you have done research ahead of time.
There are some great border towns close to Texas so don't forget to also check out:
And of course don't forget to check out all of the fun things to do in McAllen, TX!