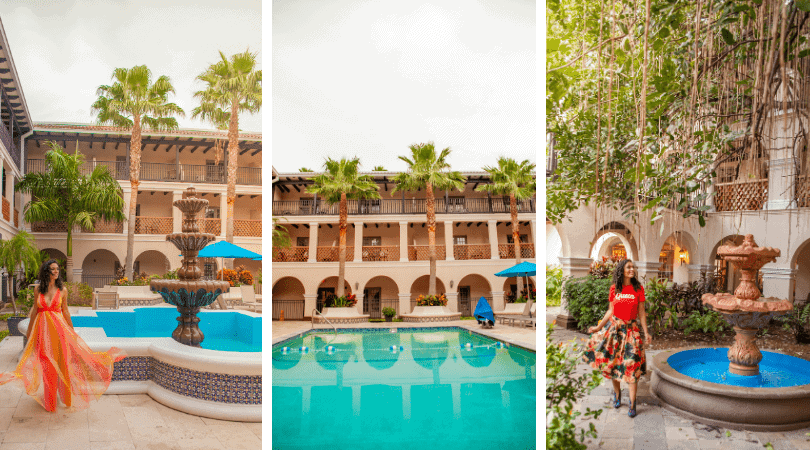 While visiting McAllen TX, we had the pleasure of staying at a tropical oasis a Casa de Palmas. The hotel reminded me of a tropical oasis with the palm trees, fountains, and Spanish architecture. Overall, we enjoyed the wonderful service, how close it was to everything, and the shuttle that was available for our use.
The entrance is so romantic with beautiful fountains tucked away within these hanging trees. At night everything was lit up for an even more beautiful display.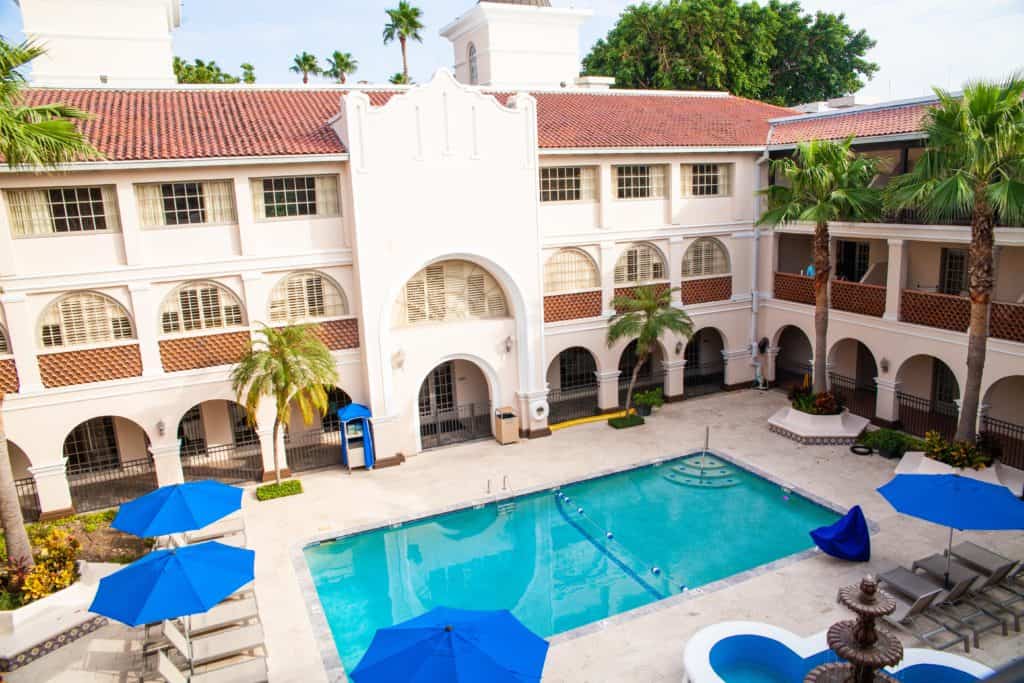 Casa De Palmas – The Rooms
We opted for a room on the top floor with a balcony view of the pool. I loved how spacious it was with plenty of storage (I'm not exactly the best at packing light) and the large windows for plenty of natural light.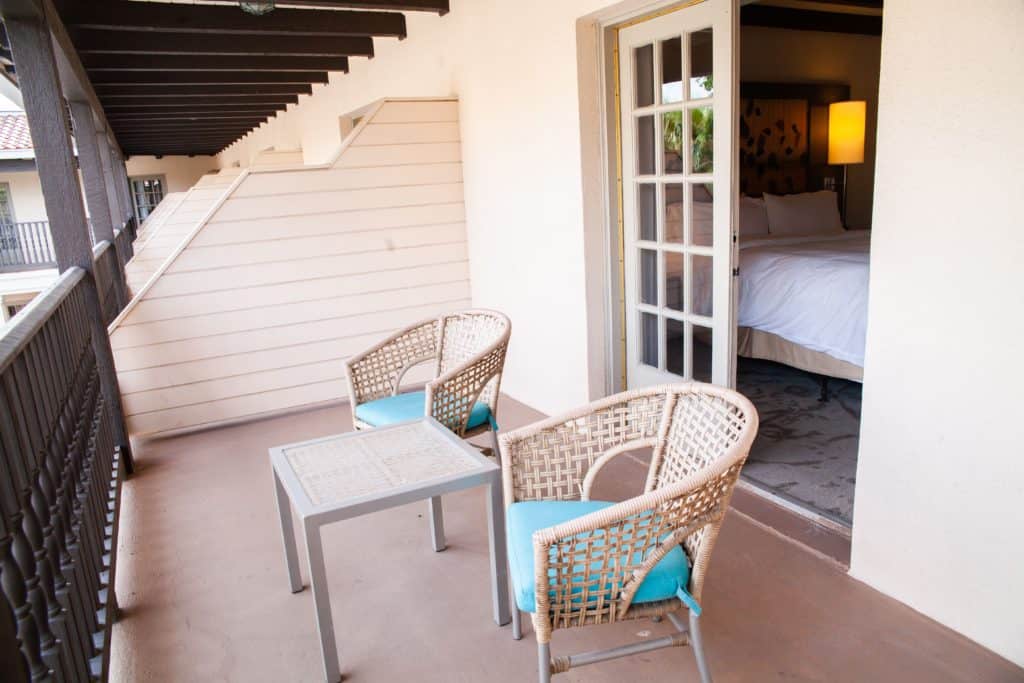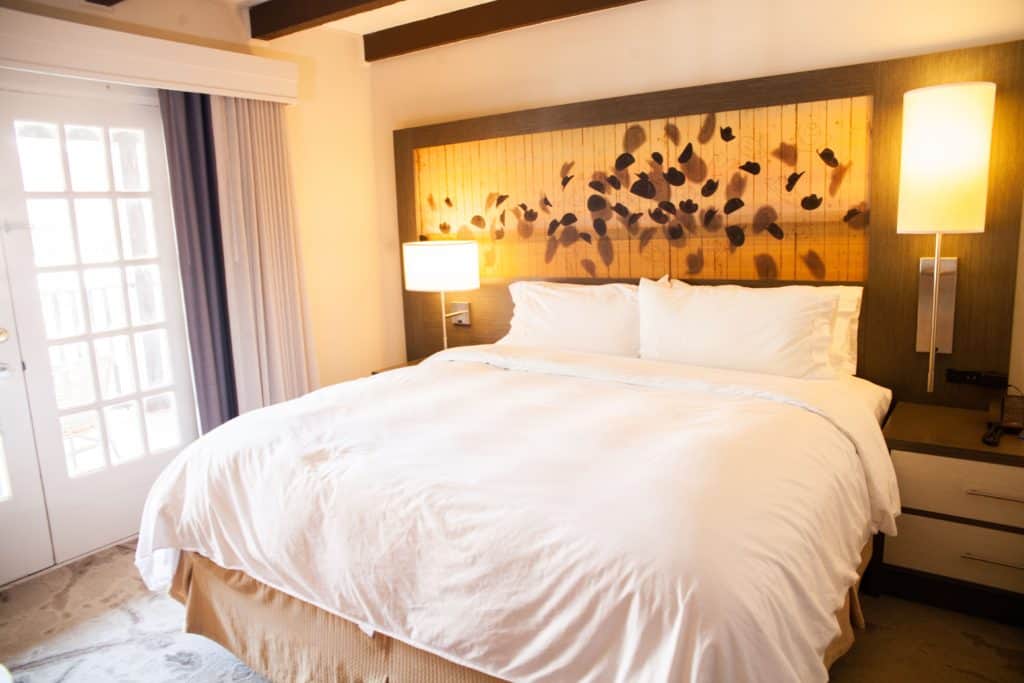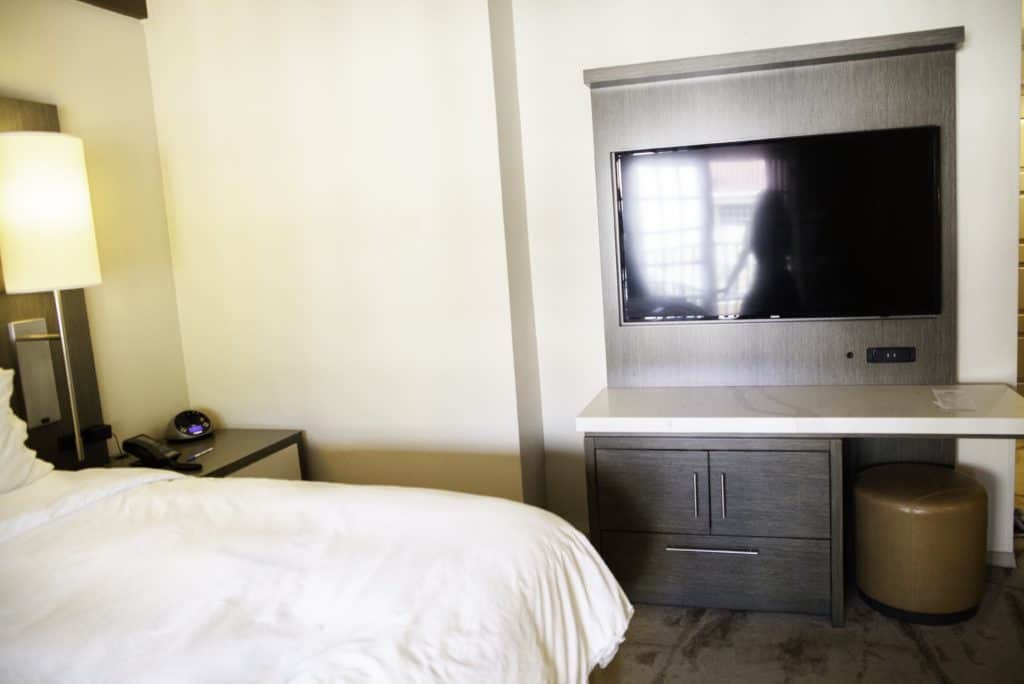 Plus when a hotel comes with a bath and some fun wall paper I'm always happy.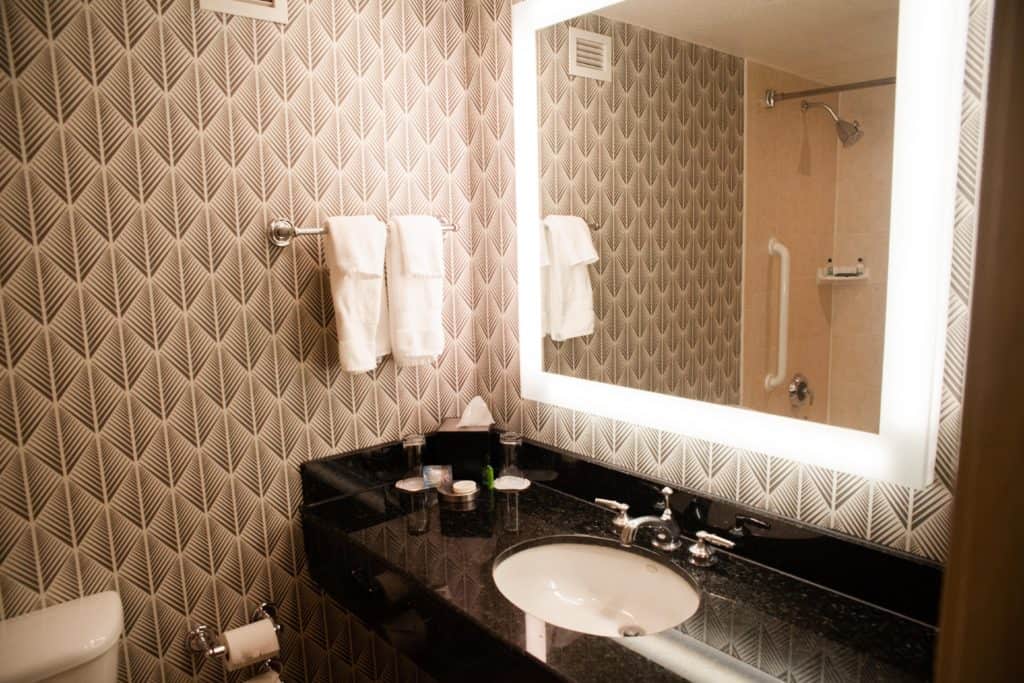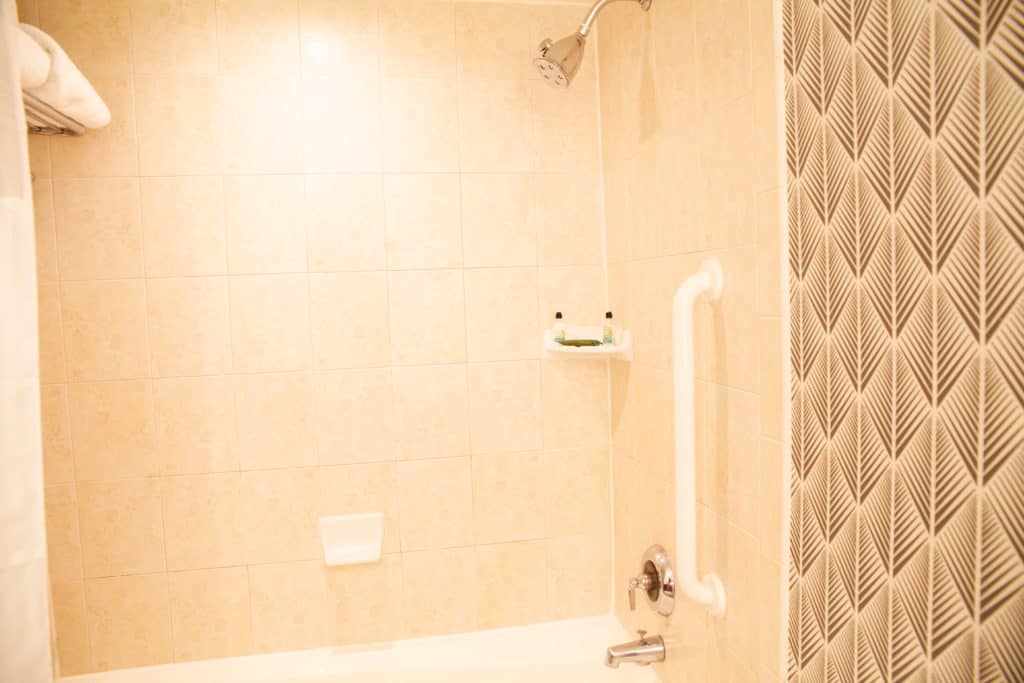 Dining at Casa De Palmas
While staying at Casa De Palmas in McAllen, we had the chance to dine at the Spanish room. I love the mixture of foods for a casual lunch or a nice sit down dinner. On the weekends they have a breakfast buffet as part of your stay, and on the weekdays they provide eggs, bacon, hash browns, and toast to get your day started.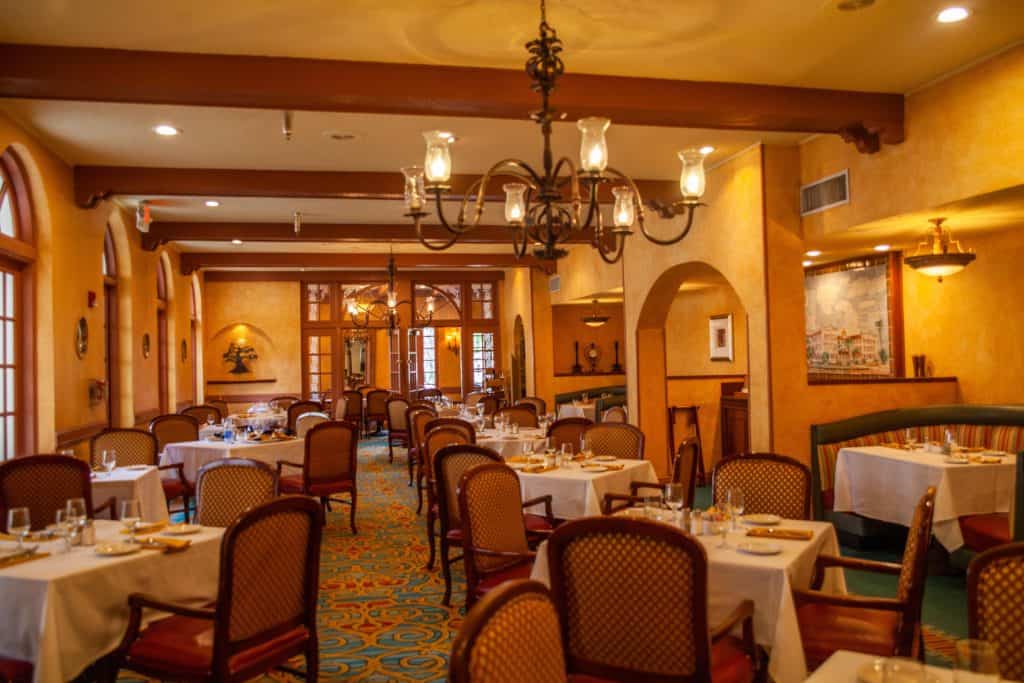 For lunch they have delicious nachos covered in beef, cheese, jalapenos, and fresh avocado that I could not stop eating. The pineapple, turkey, brie, and cranberry chipotle croissant was just the light bite I needed in the middle of the day.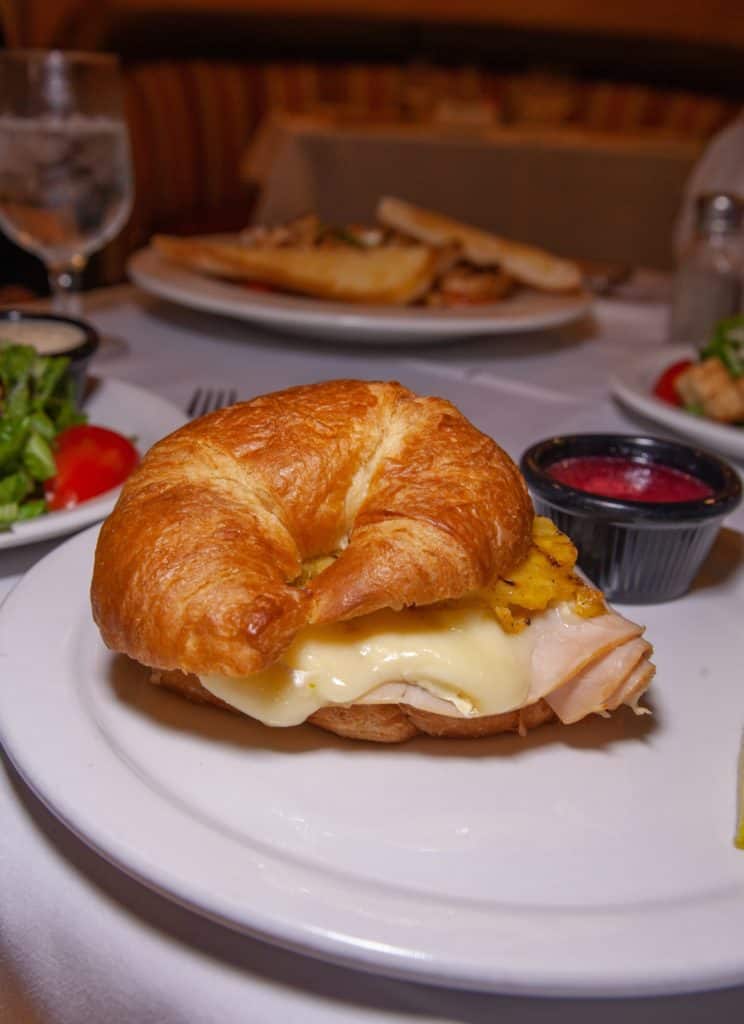 And for dinner they have some great steak and pasta dishes!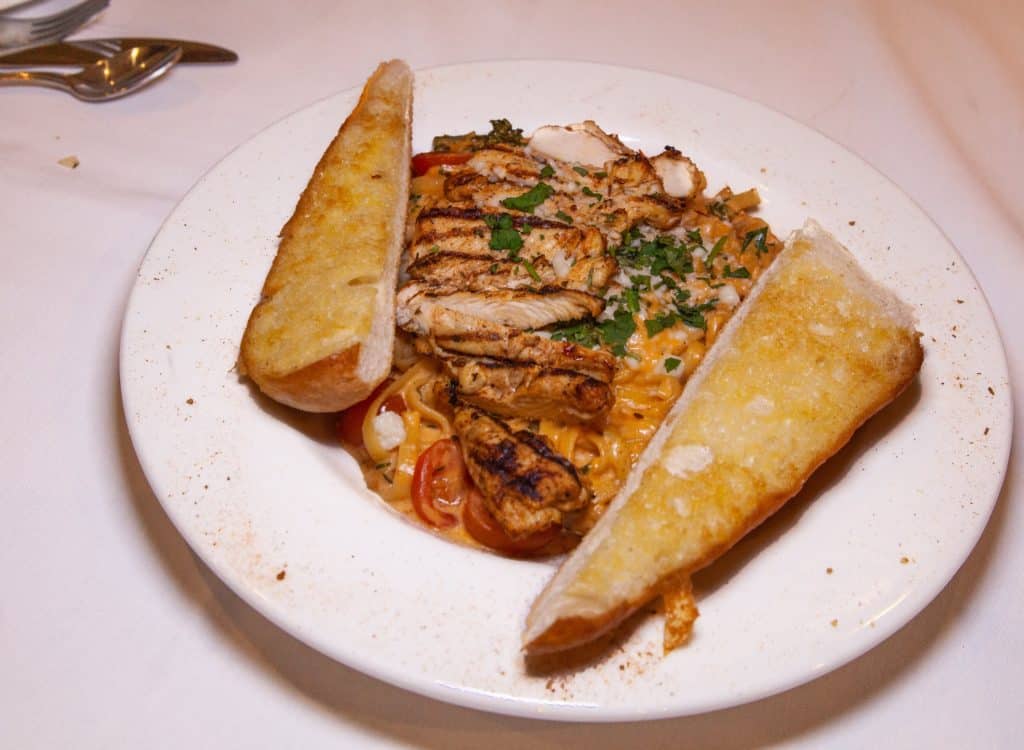 Casa De Palmas: Final Thoughts
This beautiful hotel in McAllen, TX made for a beautiful retreat! Most of the time we were able to walk to our favorite restaurants. When things were too far to walk, we could use the complimentary shuttle. I loved being able to go out at night and have the convenience of the shuttle. The design of Casa De Palmas is so beautiful and unlike any other hotel I have seen in Texas. It's a little gem of its own. While staying here, don't forget to check out all of the other fun things to do in McAllen, TX.